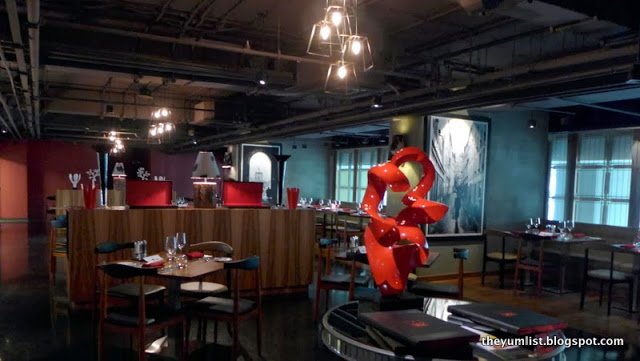 Grill 582
Grill 582, MIGF 2013 Menu
For the month of October elegant dining restaurants around the city will be abuzz with special menus vying to gain the position of Best Restaurant in the Malaysian International Gourmet Festival, (MIGF) 2013. Grill 582's Chef Siti Arini Darsini is entering MIGF for the first time this year and is determined to dazzle diners and judges with her festival line up.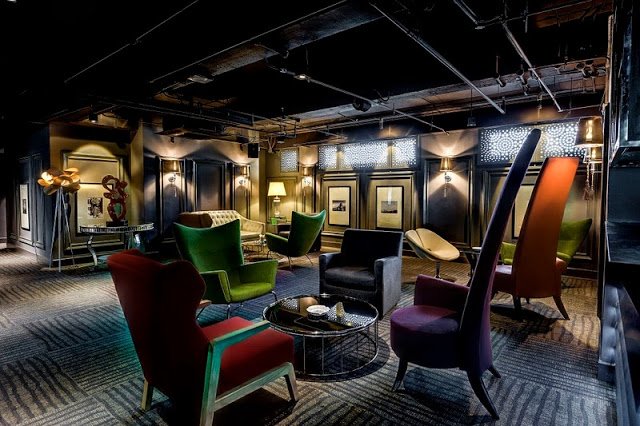 Punch Bar and Lounge – perfect place for pre or post dinner drinks
A lovely way to kick off the evening is with a cocktail in Punch Bar and Lounge adjacent to Grill 582. On our visit, Ketel One Vodka cocktails were featured so hubby ordered the Rated One (RM30) with grapefruit juice, passion fruit syrup, X-rated and Ketel One vodka. Presented in a martini glass and garnished with twists of orange peel, this concoction was very easy drinking, softly citric and very refreshing. The French 74 (RM65) took my fancy. Light, lemony and oh-so simple, this Champagne cocktail is a natural pre-dinner drink. Cocktails aside, Punch Bar and Lounge is a pleasant place to perch. Dim lighting, colourful seating, artsy lamps and creatively made tables provide diverting conversation starters.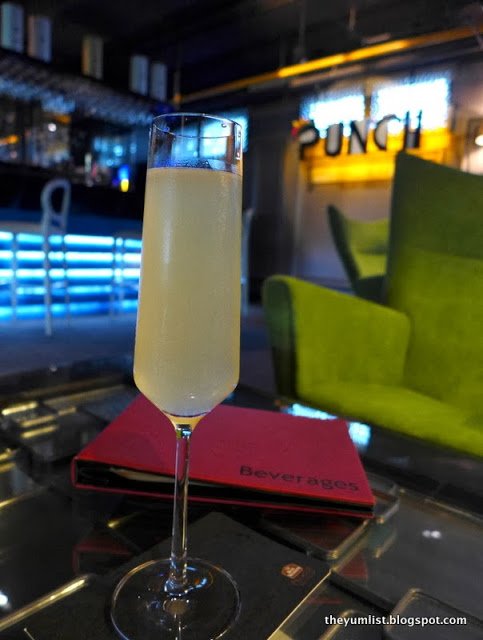 French 74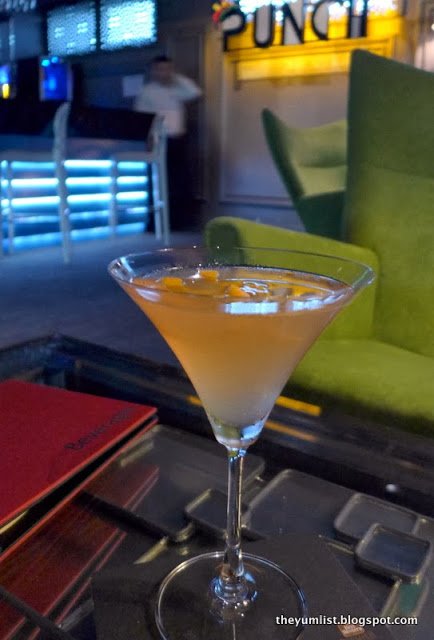 Rated One
Appetites opened, it was time to move onto Chef Arini's MIGF menu – one that's set to impress from start to finish. Warm soft ciabatta was served as requested with a trio of spreads – olive oil, dukkah spice blend (my favourite) and butter.

To begin, a Foie Gras Mousse topped with Avruga Caviar and smoked Olive Oil hinted at the luxury theme carried through to the rest of the courses. Delivered on a shiny black platter, the lone pot of mousse resembled a velvety whip of mashed potato with only an inkling of foie gras persisting in the background – an easygoing entrance to the meal. A Miguel Torres Hermisfero, Sauvignon Blanc 2010 from Chile formed part of the appetizing introduction, serving both to refresh and link the appetizer to the soup.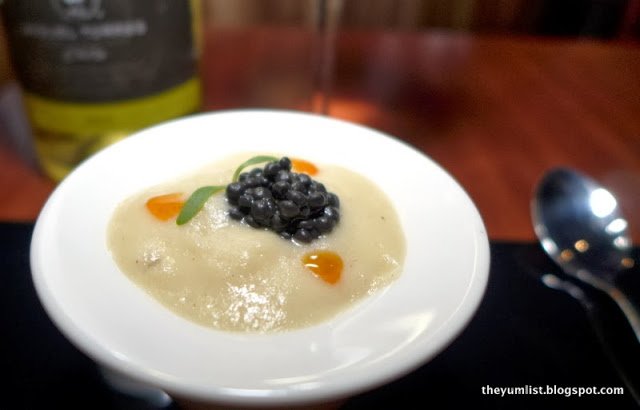 Foie Gras Mousse
A classic French dish, the Seafood Bouillabaisse was given local flare with freshwater crayfish and, coconut and lemongrass cream. A deep rich amber pond held the crustacean and shellfish and, sprigs of herbs and edible flowers brightened the plate. A swirl of cream provided contrast in both taste and colour. You'll want to ask for more of their soft bread rolls to sop up the intense broth. Save a few drops (or order another glass) of the sauvignon blanc to refresh the mouth after the last spoonful.
Seafood Bouillabaisse
A palate cleanser of Lime Granitas and Seawater "Air" came before the main course. Emerging sour and finishing sweet, it served its purpose well. There's no need to choose between land or sea for the main as you get them both! My mouth salivated for the ocean, while hubby dreamt of the farm.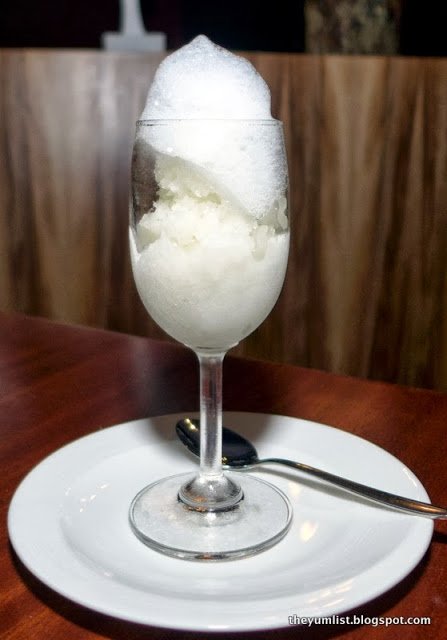 Lime Granitas and Seawater "Air"
The Air Flown Dover Sole was whirled as a tornado of white flaky flesh jeweled with a wafer thin plantain crisp and sat in a mustard sabayon. A De Bortoli Chardonnay 2011 was the recommended wine mate offering the fruity full-bodied style of this grape that Australia is stereotypically known for.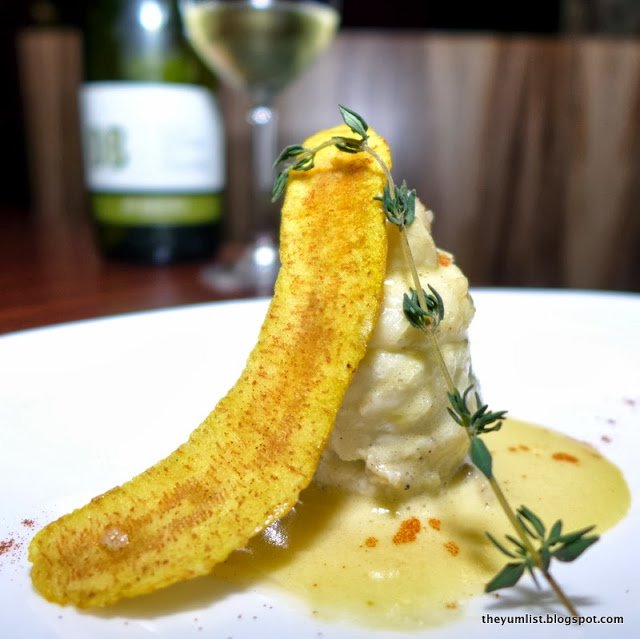 Air Flown Dover Sole
Sous Vide of Australian Lamb Loin came with roasted cherry tomatoes still on the vine, russet potatoes and beetroot in Au Jus. The beetroot and potato were cubed and placed in the form of a square like a chessboard. Rolled in small barrels, the lamb was pink and tender. Not a word of conversation was pulled from hubby for the entirety of the course as he softly mmmed and aaahed in his own little world, as if seducing the meat. Another Australian drop was the pairing with De Bortoli, Shiraz 2009 standing well against the rich fatty meat.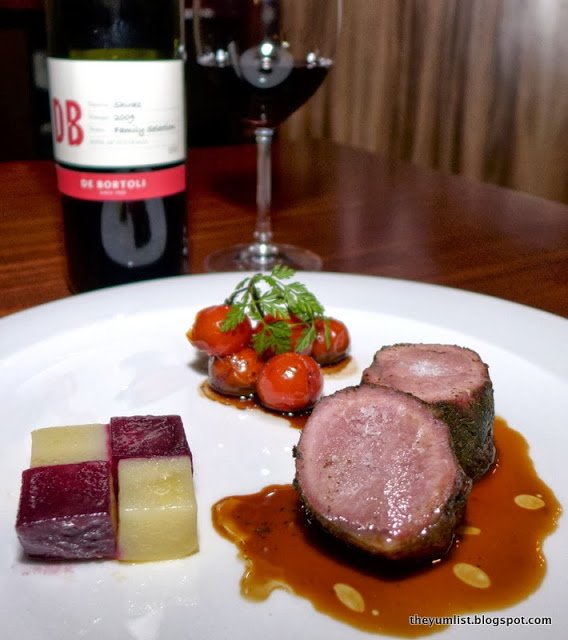 Sous Vide of Australian Lamb Loin
Dessert is the growth of an earlier idea of Chef Arini's. Famous for her chocolate chili sorbet as a palate cleanser, she received such great feedback from guests about the deliciousness of the invention that she took the concept and turned it into a complete dessert. Chilled Chocolate Chili Chiboust was velvety smooth and innocently chocolaty to begin, but left a kick, wickedly hitting the back of the mouth before fully departing. A crunchy crumble on the side provided an agreeable contrast. Balbi Soprani Moscato D' Asti DOCG, Piemonte Italy 2008 was just sweet enough to merit its partner but not cloying as some dessert wines can be.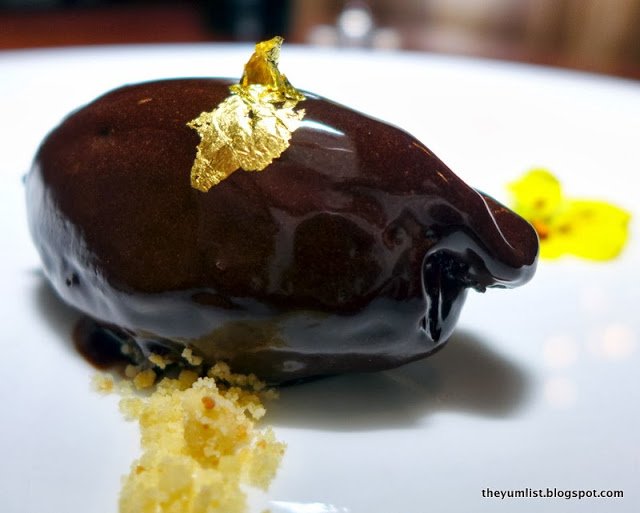 Chocolate Chilli Chiboust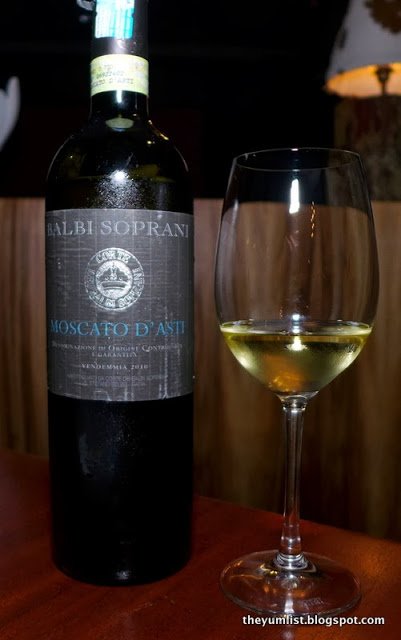 Balbi Saprani Moscato D' Asti DOCG, Piemonte Italy 2008
Petit Fours, white and dark chocolate truffles, and a choice of coffee or tea completed the meal.
This menu is available from the 1st to the 31st of October, 2013. The six course set, complemented with a selection of wines, is priced at RM298++ per person. To enjoy the menu without alcohol the line up is offered at RM198++ per person.

Other Festival Offers include a 15% discount on selected åwines, Champagnes, mocktails and cocktails. Dining with friends carries its benefits too. For bookings of more than 10 seats, a 20% price cut is rather enticing.

Reason to visit: an exquisite dining experience in a classy setting, a chance to be part of MIGF 2013

Grill 582
Best Western Premier
8 Jalan Tun Sambanthan
50470 Kuala Lumpur
Malaysia
+6 03 2272 8888