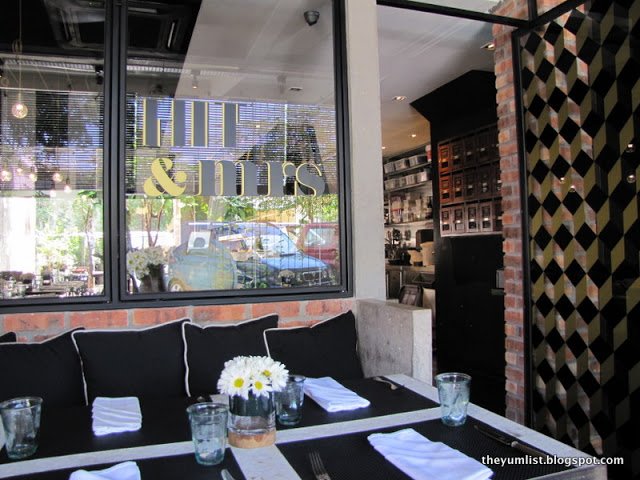 Hit and Mrs.
Hit and Mrs. Bangsar
Words by Craig J Selby
Photos by The Yum List (Monica Tindall)
When you step into this hidden gem in a quiet corner of Bangsar, I don't know what is more overpowering and alluring – the sight of the incredible food coming out of the kitchen, or the stunning décor and simplicity with which the restaurant has been put together.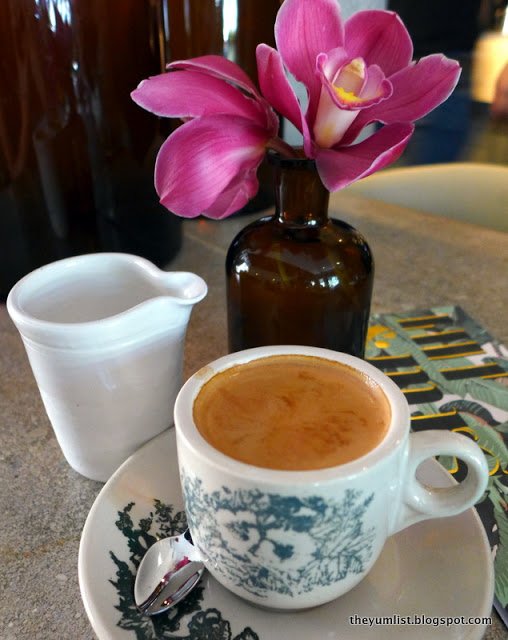 Black Coffee (Excellent!)
I was excited to be exploring Hit & Mrs' new brunch menu – I've heard a lot about the food, but it was only upon arrval that I realised there was a rival for my attentions – the environment. I simply love it. Innovative wall décor, strategically-positioned antiques and curious, and as I explored upstairs, an awesome bar and dining area that took me back to my childhood holiday home era – retro furniture from the 50's and 60's – all eclectically embedded into a beautiful 1970's shop house, looking like it had been there forever.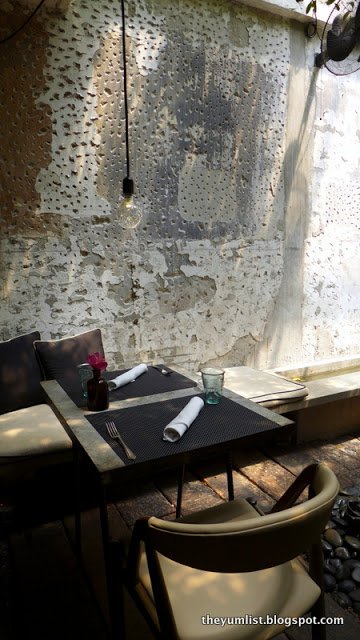 Outdoor Seating
I knew today was going to be special.
Brunch commenced with the home-smoked Trout salad. It's been years since I had trout, so I wasn't quite sure what to expect. The trout was very tender, nicely chilled, and not at all as I remember it from childhood. For those who haven't experienced trout before, it is somewhat similar in nature to salmon or red tuna, yet retains its very own level of distinctiveness. Overall, this dish is light but filling, has a very nice texture to it, with a great lemon influence to the taste notes. What makes it stand out, are the roasted pecan nuts, sprinkled into the salad – these, when consumed with the salad offer a unique crunch, but marry together the distinctive flavours of the dish into one perfect mouthful. Definitely well-executed.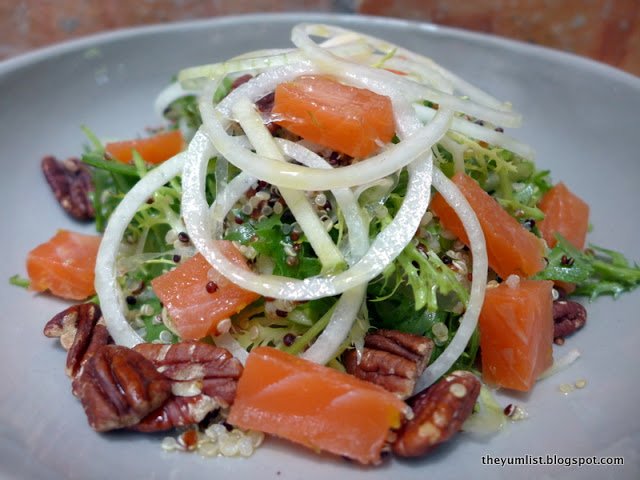 Home Smoked Trout (RM30)
Next up was a creamy Petit Pois Porridge. More the texture of a divine risotto than a traditional porridge, the rice grains were tender and flavourful, and the dish was topped with a scrummy rice cake (resembled a hash brown, but much healthier, and much better). With fresh green peas incorporated into the dish, these popped in the mouth with every bite, and added ever so slightly to the colour of the dish. The jungle of arugula on top of the rice cake added an extra pepperiness, just to ensure the dish had a nice complexity of flavours.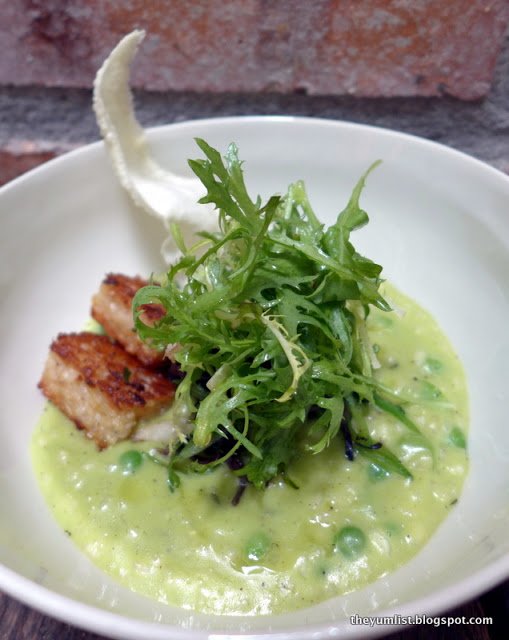 Petit Pois Porridge (RM45)
Hit & Mrs.' brunch menu isn't extensive; it simply hits the mark. Our third brunch sampler was the 63 Degree Celsius Sous Vide Egg. This was an extremely well-balanced dish, and I loved how the egg sat somewhere uniquely positioned on the continuum between liquid and solid – not only a talking point on culinary technique, but a textural and flavour exploration to savour. With fresh mushroom sauce to accompany the egg, the mushroom flavour was not at all overpowering (I had initially expected it to dominate the dish) – rather it was a lovely backgrounder to the perfect egg. Again, another well-executed dish that will really get you thinking.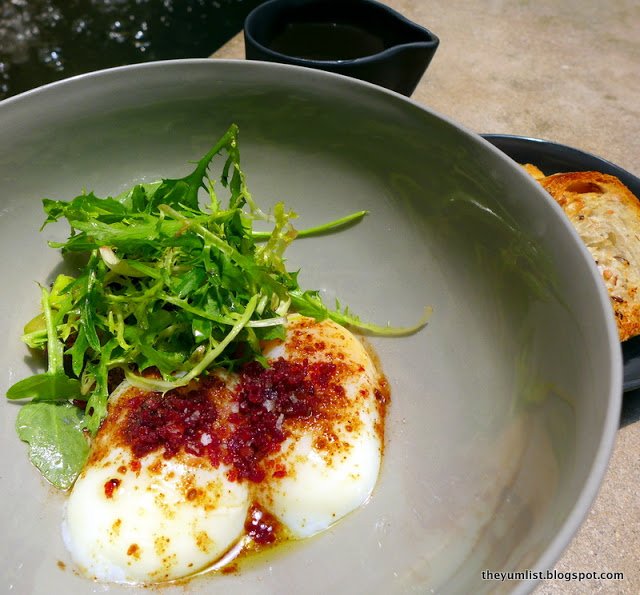 63 Degree Celsius Sous Vide Egg (RM35)
Drinks are an important part of any meal, and it was great to see a different assortment of hot and cold beverages. I was impressed at their small selection of imported teas (I'm told we will be in for a pleasant surprise on our next visit on this matter) – not only was each tea beautifully packaged in a pyramid mesh teabag, but the selection of flavours showed somewhat more creativity than the usual establishment. I appreciated this, as I often look to sample tea that I have not tried previously. My selection, the vanilla orchid tea – light, subtle, but ever so satisfying.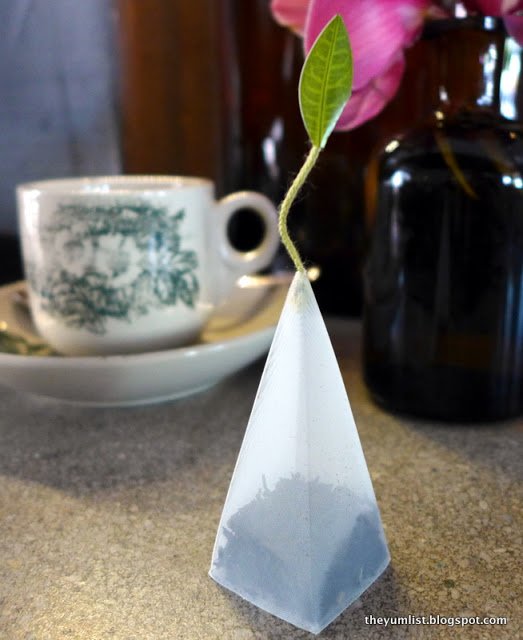 Vanilla Orchid Tea in a very cool pyramid bag
Desserts were equally spectacular. The Compressed Watermelon was to die for. A lovely lemon sorbet, with a zesty, unique texture. Lemon, but not too lemony is the best way to put it – just the right balance of lemon to tweak the taste buds, but not to overpower. I just love how the various elements of the dish come together. The fresh fruit, berries and chilled compressed watermelon also gave a great combination of fruit – a little out of the ordinary, but delightful in execution.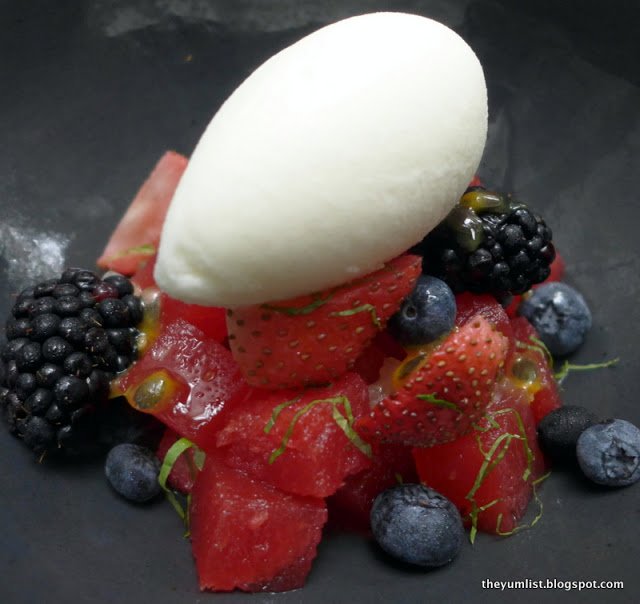 Compressed Watermelon (RM25) – Refreshingly Healthy – a delightful treat to finish any meal
However, the "not-to-be-missed-ever-on-your-life" dessert must go to Hit & Mrs.' "Pineapple" – pineapple served three ways (including carpaccio – now that's something you don't get often), with spiced nuts and a soft spice jelly. As our host put it, pure magic – it certainly was! Ok, bring a friend for this one though, as all that pineapple is a bit of a shock to the system – but it is well worth the effort.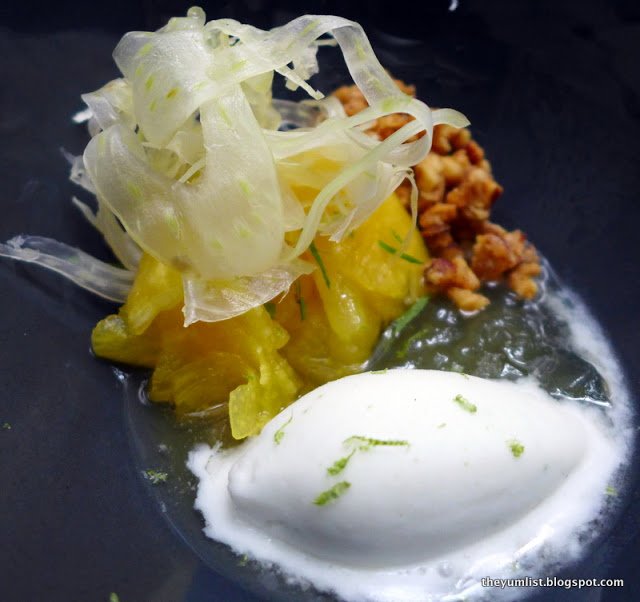 Pineapple (RM25)
To finish off our gastronomic journey, I selected the chai tea – a creamy, mildly spiced tea – just the thing summer afternoons are made of. Food aside, this tea alone is something I would come here for. Partly nostalgic – it reminded me of the tea my great grandmother would make when I was young – just the overall blend of flavours, with that creamy finish, made this the perfect tea.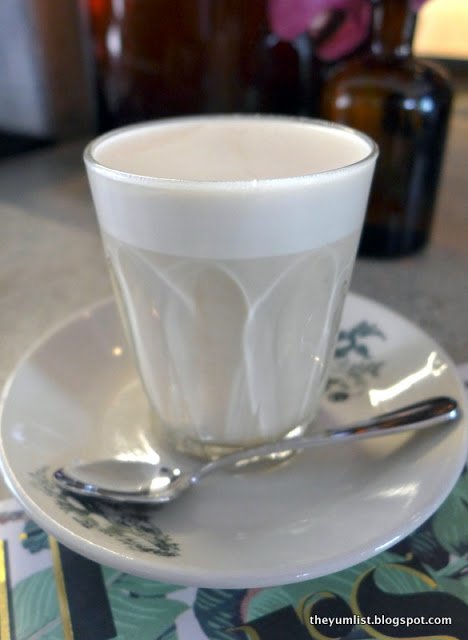 Spiced Chai Latte
Hit & Mrs certainly impressed. The food was exceptional, and the experience matched both the cuisine and the environment. I look forward to seeing what else is on their menu shortly.
Reason to visit: lovely ambience, perfectly executed brunch menu
Hit and Mrs. Restaurant and Wine Bar
by The BIG Group
15 Lorong Kurau
Bangsar, Kuala Lumpur
Malaysia
+6 03 2282 357