Word by Caning
Jaramillo
Photos by The Yum List
If you are on Penang Island do not forget to visit "Batu Ferringi" beach area. This coastal zone is very popular amongst both locals and tourists. Great entertainment areas, an array of yummy restaurants and, lively bars are all available for a fun night out. You can either enjoy a romantic dinner at the heights of
Tree Monkey
or chill out at the shore of the ocean… choices are plentiful! On a recent trip to Penang, we had a merry time at batubar.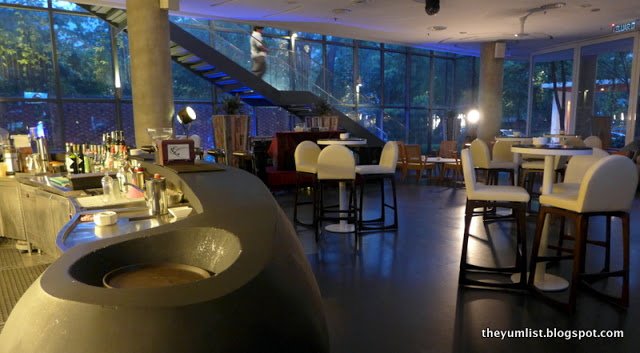 batubar
Batubar, is located within the stunning Lone Pine Hotel (the younger chic sister of the E&O). Known for its attractive setting and reasonable food and beverage prices, especially for a hotel, this cool location is a great retreat to hang out with your partner and friends on holidays, or for Penangites to chill after work.
Batubar's resident DJ is one of the multitalented staff at Lone Pine Hotel. Running various restaurant operations, he also doubles as a super cool music mixer injecting rhythm and energy into the veins of those fortunate enough to catch a tune.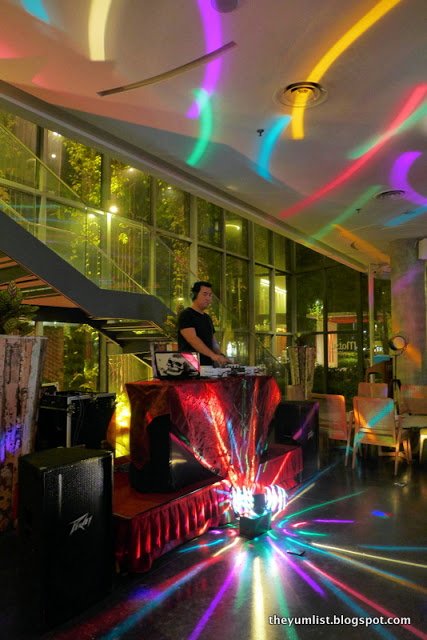 DJ
Every Friday is Ladies' Night. Las Chicas can be pampered with free flow beverages – yay for the girls! The boys however, can still leave the bar without burning too big of a hole in their pockets as cocktails start from a very reasonable RM15. We tasted a few such as the popular, Sex on the Beach and Long Island Iced Tea. To my personal liking though was the Citrus Mojito – a bomb of fresh mint and orange… very tasty and a great un-inhibitor to start partying along with the tunes and let yourself feel the rhythm of the waves… hee, hee, Andale… Andale!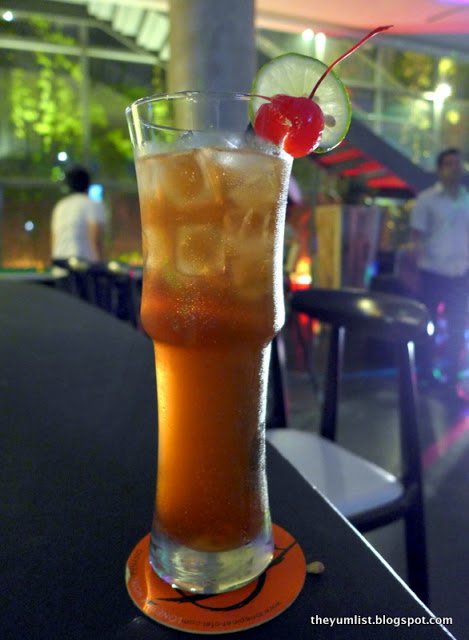 Long Island Ice Tea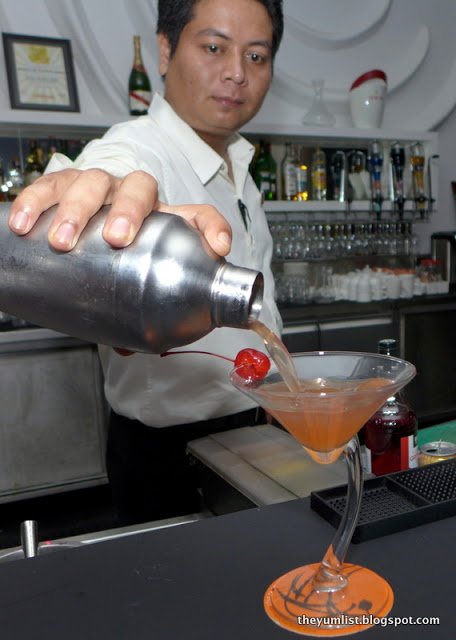 Sex on the Beach – Cocktail
For those who are not keen on drinking cocktails, a mix of old and new world wines, alongside a handful of beers and spirits are available for your pleasure.
Reason to visit: excellent resident DJ, great service, Ladies' Night with free flow beverages for the gals, a good place to relax after work
Batubar
Lone Pine Hotel
Batu Ferinnghi
Penang, Malaysia
+604 8868 577