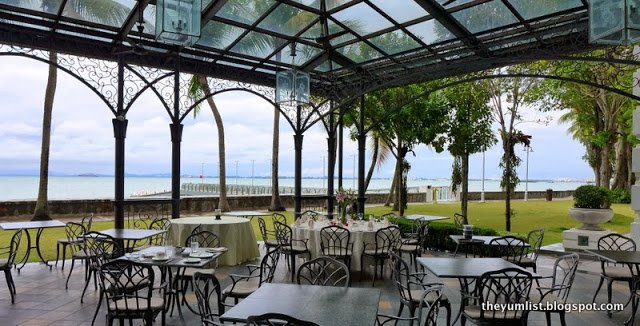 Outdoor Dining
Sarkies, Buffet Restaurant, Eastern and Oriental Hotel
Named after the Armenian brothers, the Sarkies, who founded the hotel (and others of note in the region too such as Raffles in Singapore and The Strand in Rangoon), this colonial coffee shop provides all day dining to both in house and visiting guests.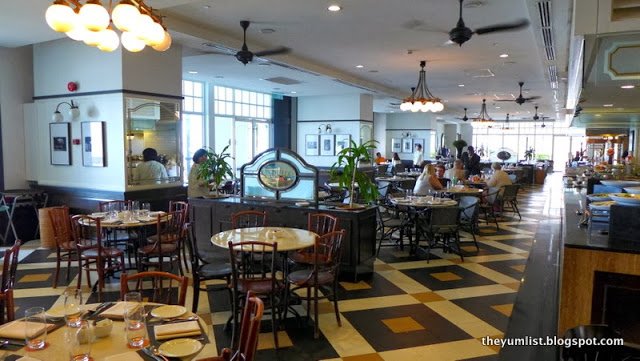 Sarkies
A spacious design features both indoor and outdoor dining areas. When weather permits, the outdoor patio is ideal. Views of the calm ocean lead out to hilly outcrops on the mainland and, the occasional fishing boat floating by adds further interest.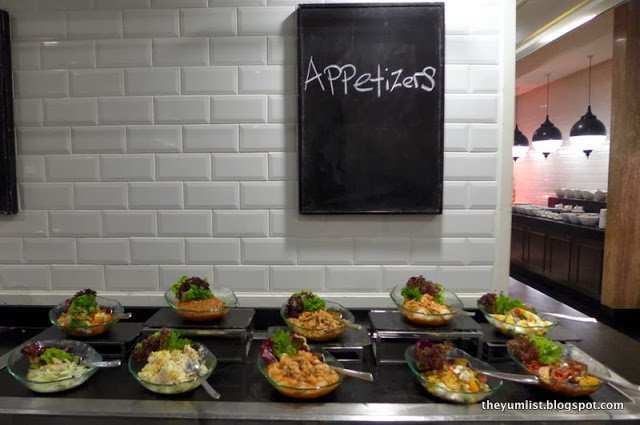 Appetizers
Various buffets are available for breakfast, lunch, dinner, high tea and brunch at Sarkies. The Friday and Saturday evening spread, which includes free flow wine and beer, is very popular. Priced at RM148++ it draws a big local crowd. A trio of local musicians playing international tunes adds some fun entertainment to the experience.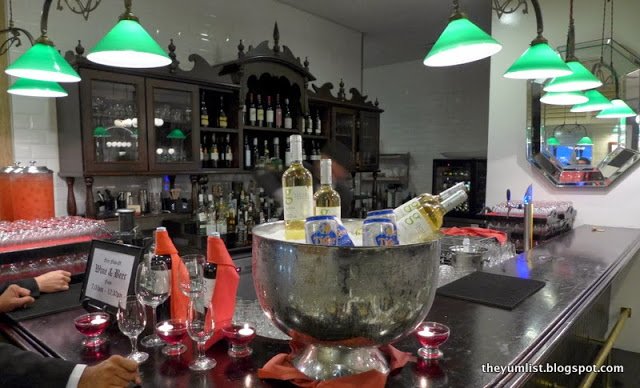 Wine and Beer Buffet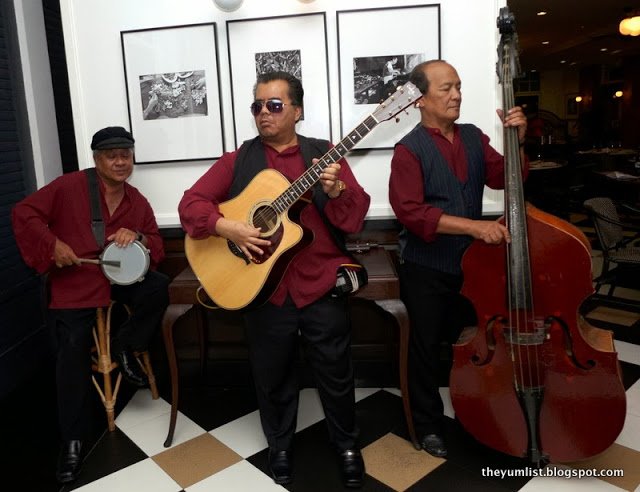 Musicians
Chinese, Malaysian and Indian cuisines are all represented on the buffet. Some international influences sneak their way in through the sushi bar, salad and pasta areas and of course, desserts.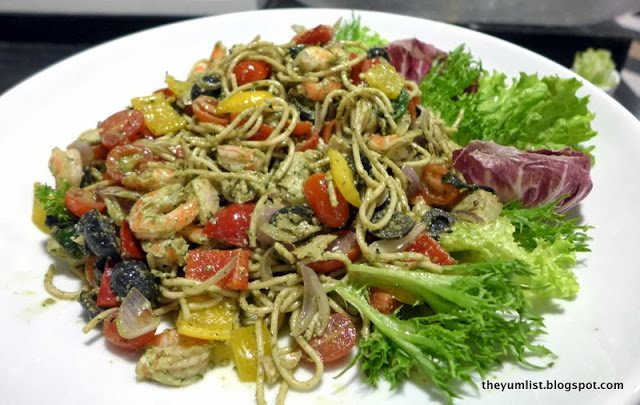 Spaghetti
The highlights are the live cooking stations. Between five to ten chefs are in action at any one time. The char kway teow post is a popular one and the chef on this wok is certainly working for every cent he earns. The guy with the noodles is also well visited. Guests choose their ingredients, type of noodle and broth for their own recipe of soupy deliciousness.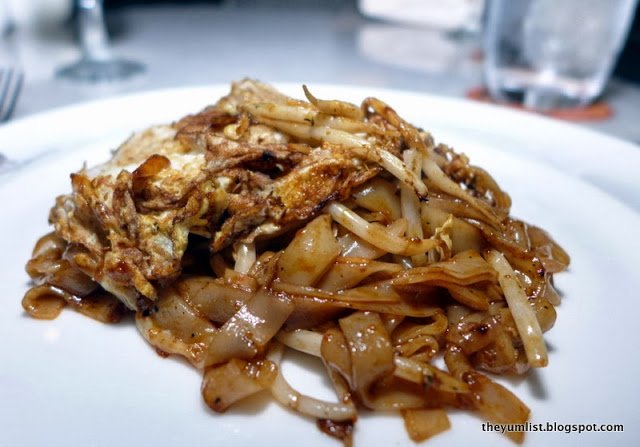 Char Kway Teow
The barbecue plate is another area that seems to go non-stop. Fresh fish, crustaceans and meats are grilled up to your liking. The roast duck and shawarma spit get their fair share of the crowd too.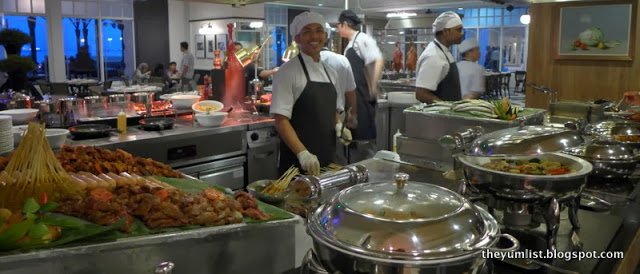 Barbecue Station
Dessert ends the meal with local and western treats. Cakes and mini tarts make up the continental display while ais kacang and bubur cacar are local hits.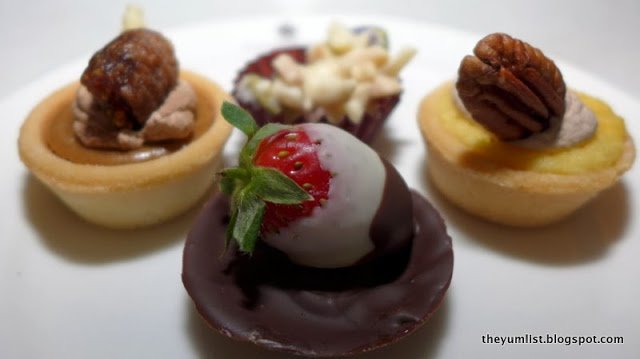 Desserts
I've heard the dim sum here is quite good at lunchtime and the weekend high tea spread is worth coming for too. I guess I'll have to return to try those out.
Reason to visit: lovely spot by the sea, wide offering of local food with a splash of international thrown in, a variety of themed buffets to choose from throughout the day and over the week

Sarkies Corner
Eastern and Oriental Hotel
10 Lebuh Farquhar
10200 Penang
Malaysia
+6 04 222 2000
Open daily 10am – 11pm