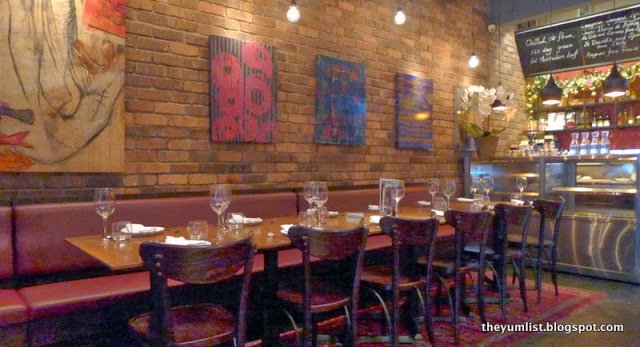 Mezze Wine Bar and Bistro
Mezze Wine Bar and Bistro, Festive Season Menu
Words by Manveen Maan
Photos by The Yum List (Monica Tindall)

This definitely the season to be jolly and nothing gets you in the Christmas spirit quite like food does. With a plethora of festive menus popping up all over the city, it can get a little tricky looking for something other than your regular run of the mill choices.

Luckily, Mezze has come up with innovative menus that'll get you in the celebratory mood. Turkey on the menu is not terribly exciting when cooked the traditional way, but when it's in the form of a roulade it's much more appealing. Or house-made pork sausages luxuriously stuffed with foie gras and truffles? Said to be "inspired by the flavours of Spain, France and Italy", the menu is evocative of the jolly season, but the clever folk at Mezze switch it up a little, to add that extra zing.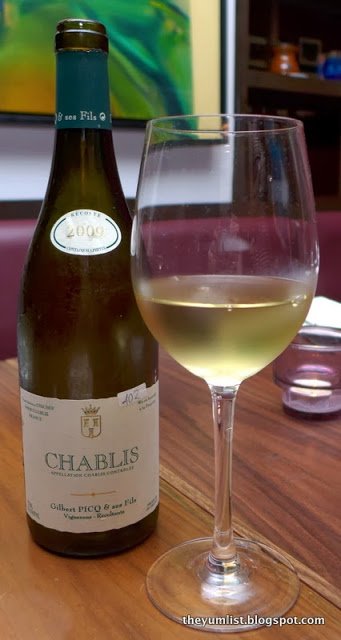 French White Wine – Food is much better with wine. Just ask Mezze's in-house sommelier to pair some French drops with your meal and you can't go wrong.
Christmas isn't Christmas without the ham, and the perfectly-glazed version at Mezze comes with a raisin sauce to add a little twist to this holiday favourite. A pork and duck terrine with a side of fruit chutney and sourdough adds some dense flavours to the list, while a crispy duck egg (with Japanese breadcrumbs) with creamy, celeriac puree round up the starters selection.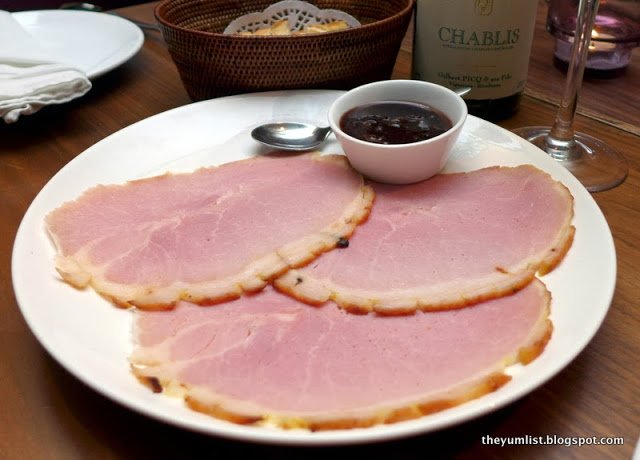 Christmas Ham with Raisin Sauce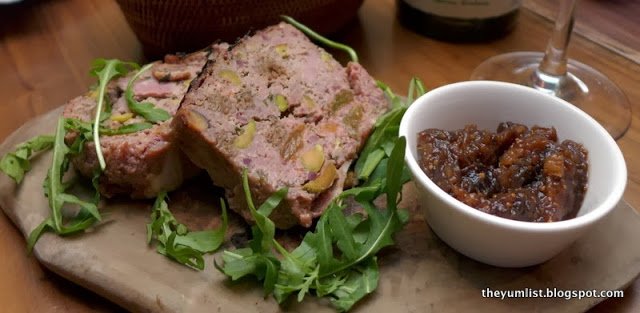 Pork, Duck and Nut Terrine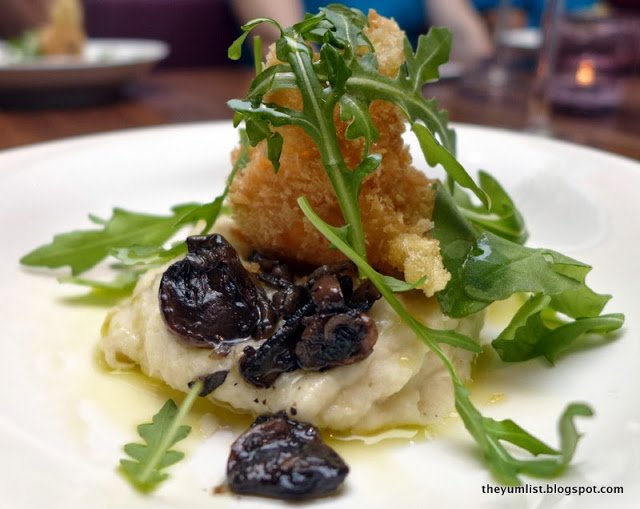 Crispy Duck Egg with Celeriac Puree
I particularly enjoyed the foie gras and black truffle pork sausages, simply due to the fact that it did not taste like regular sausages at all! Chef Yves follows a French 'boudin blanc' style, and has gone to great lengths to ensure that meaty flavour has not been compromised, while still managing to create a dish that does not skimp on all the trimmings of a great sausage. Different from regular style sausages, its delicate, and smooth flavour comes from the milk and breadcrumbs added in. Definitely one for those with an open-minded palate.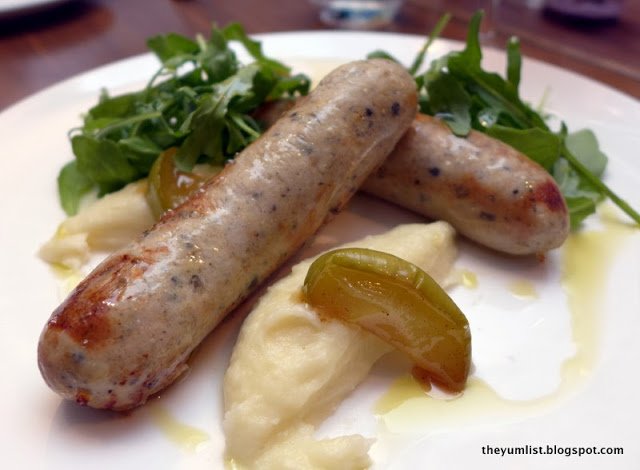 Foie Gras and Black Truffle Pork Sausages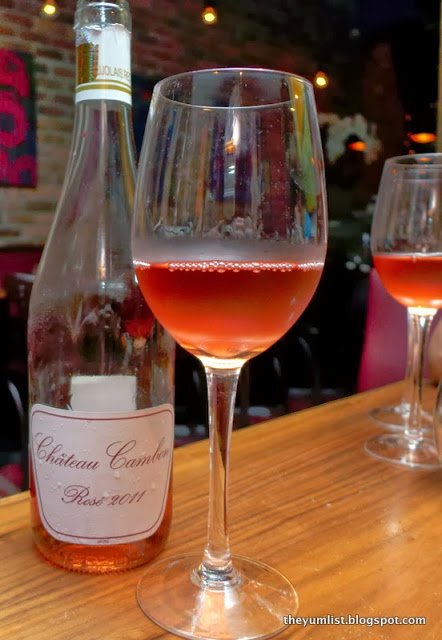 French Rose
Another favourite was the lamb rump with couscous and chutney rolls – not something you would see on every Xmas menu for sure! With generous cuts of lamb sitting on a bed of couscous packed with nuts, raisins and vegetables, I couldn't help but think this was a somewhat less sinful option for the silly season. The chutney roll added an interesting twist of flavour to this dish, while the olive tapenade on the lamb itself was delish.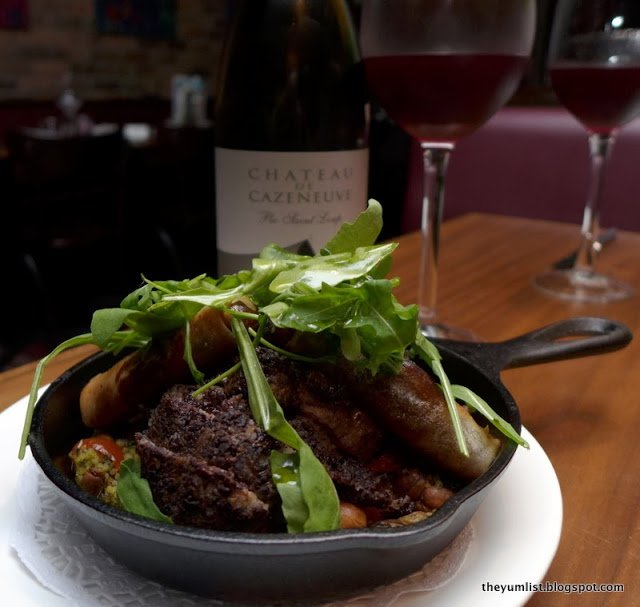 Lamb Rump with Couscous and Chutney Rolls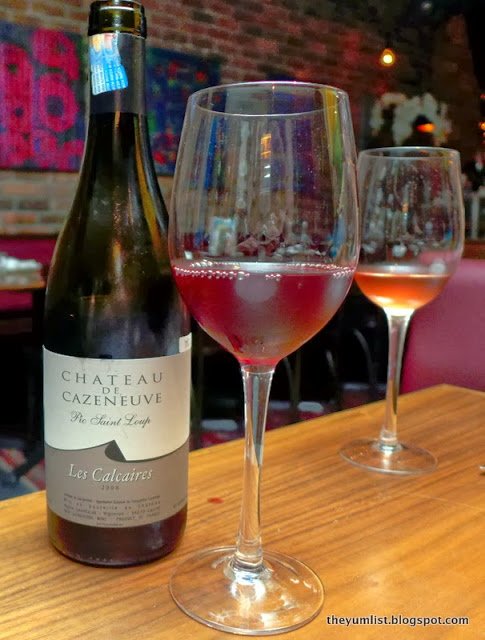 French Red
A break from all the rich flavours came in the form of that all-time Vietnamese favourite, pho. Mezze offers this flavoursome dish at lunchtime (only on Fridays and Saturdays) and every mouthful is a combination of fresh, tantalizing tastes. Served with bean sprouts, mint and fresh chilli, the broth itself is a hearty serve of warm, beefy goodness.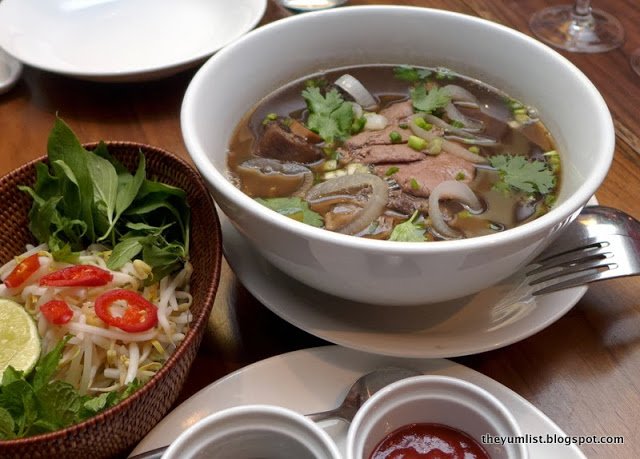 Vietnamese Beef Noodle Soup – Set Lunch Special (RM20 includes a drink and dessert – bargain!)
Dessert was an all-out hit, with the cold chocolate fondant disappearing in about two minutes flat! The melted chocolate on the outer layers broke to reveal an icy vanilla and honey centre. Paired with honeycomb bits and strawberries, it was divine. Cake lovers will jump for joy at Mezze's famed red velvet cake. A rich red velvet base, with creamy mascarpone cheese, topped with white chocolate shavings and chocolate rice crisps, every bite of this cake was a dream.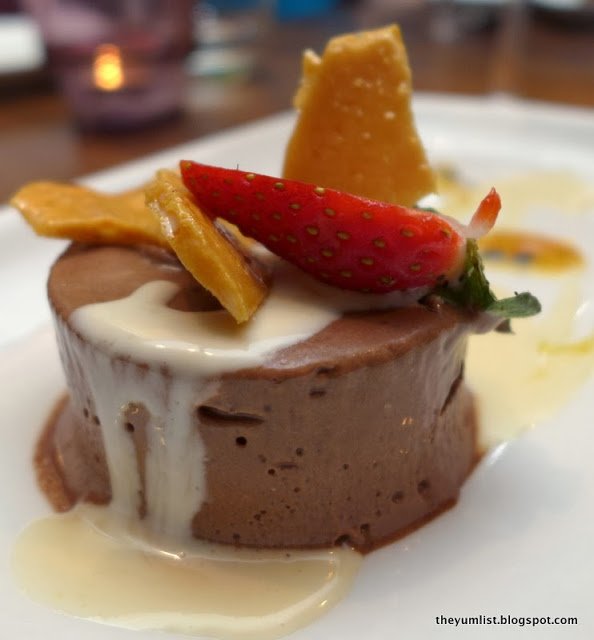 Cold Chocolate Fondant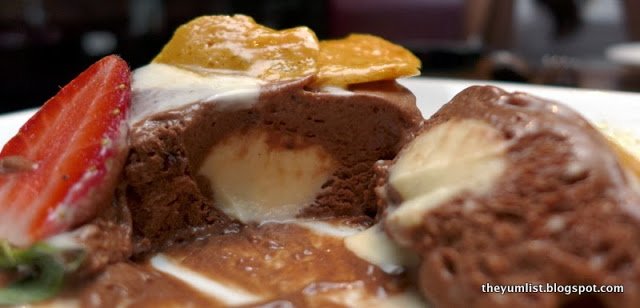 Cold Chocolate Fondant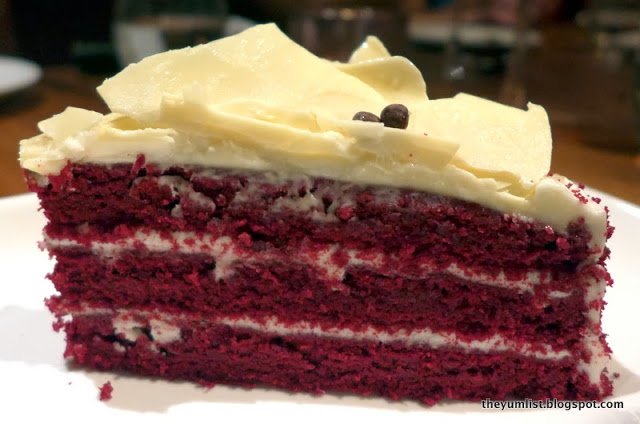 Red Velvet Cake
Reason to visit: Uniquely adventurous, Mezze's festive menus take old favourites to new heights by adding a flavour that is uniquely theirs.
Xmas Eve Set Menu
RM140.00 ++ per person
Specially for wine lovers, RM115 supplement for 3 glasses of wine
NYE Set Menu
RM160.00 ++ per person
Specially for wine lovers, RM115 supplement for 3 glasses of wine
A takeaway ready-to-eat menu is also available for those who want to entertain at home without the hassle of cooking for a big group. (available until 31 December)
Festive Weekly Specials are available from 26th November all the way till New Year's Eve.

Mezze Lounge
132, Jalan Kasah, Medan Damansara,
50480, Kuala Lumpur, Wilayah Persekutuan
Malaysia
+6 03 2095 0122