EcoGreen Organic, Taman Tun Dr. Ismail
Words by Polly Szantor
Photos by Monica Tindall (The Yum List)
 
Now and again, we come across a hidden gem, an unexpected delight amongst the urban sprawl of this vibrant city. During our visit to EcoGreen Organic, tucked away in TTDI, we were captivated not only by the super fresh, healthy food but by the delightful owners as well. It's immediately obvious that CEO Wong Kai Yuen is passionate about introducing as many people as possible to sustainable, organic eating. His wife, Sherene Soong, is head chef and creator of the innovative recipes that appear on the menu. She uses only natural and organic ingredients; there's nothing artificial, no MSG and no microwaving.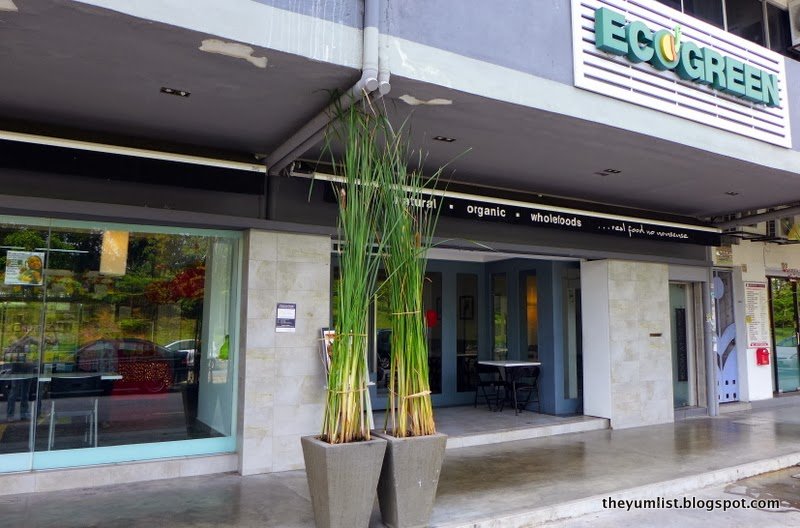 EcoGreen Cafe
There's a nice selection of juices, smoothies and hot beverages. The Pineapple Juice with Ginger (RM10.90) is pleasantly tangy, while the Passion Fruit with Honey (RM9.90) is a little sweeter but equally delicious. We loved the Ice-blended Energy Lifter (RM13.90). It was thick, rich and satisfying – banana blended with yogurt, wheatgerm and honey. The Red Chia Drink is excellent value at RM13.50 a jug. It's attractive, tastes good and is full of healthy enzymes. The crunchy chia seeds at the bottom of the glass are lots of fun too.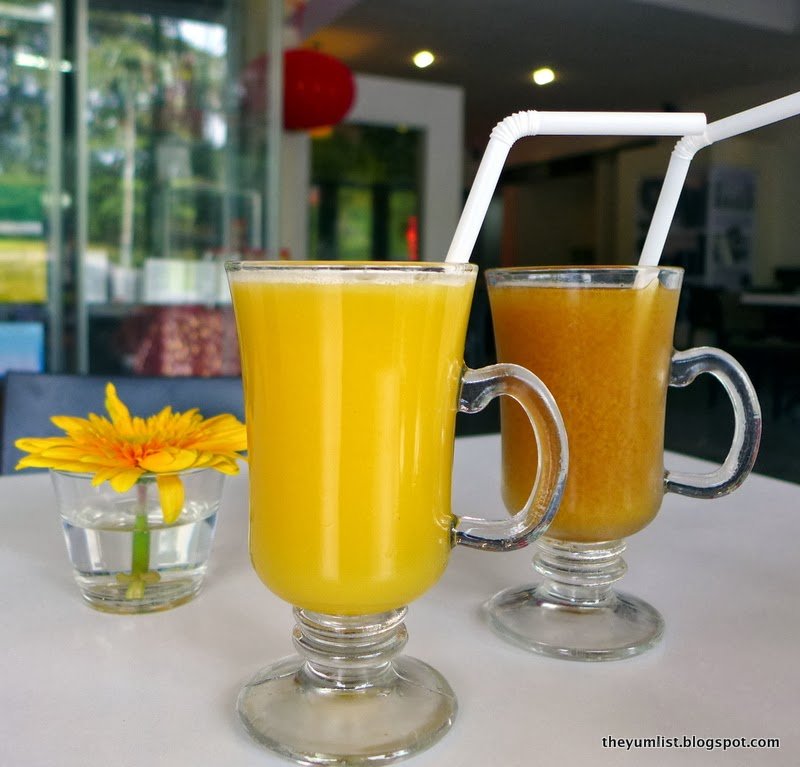 Fresh Juices – Pineapple with Ginger,  Passionfruit with Honey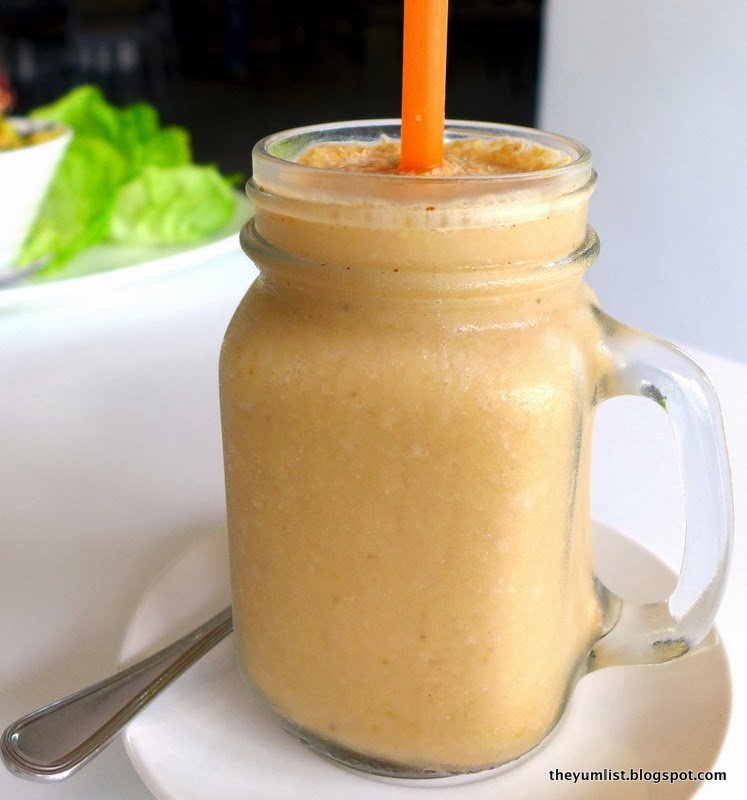 Ice-blended Energy Lifter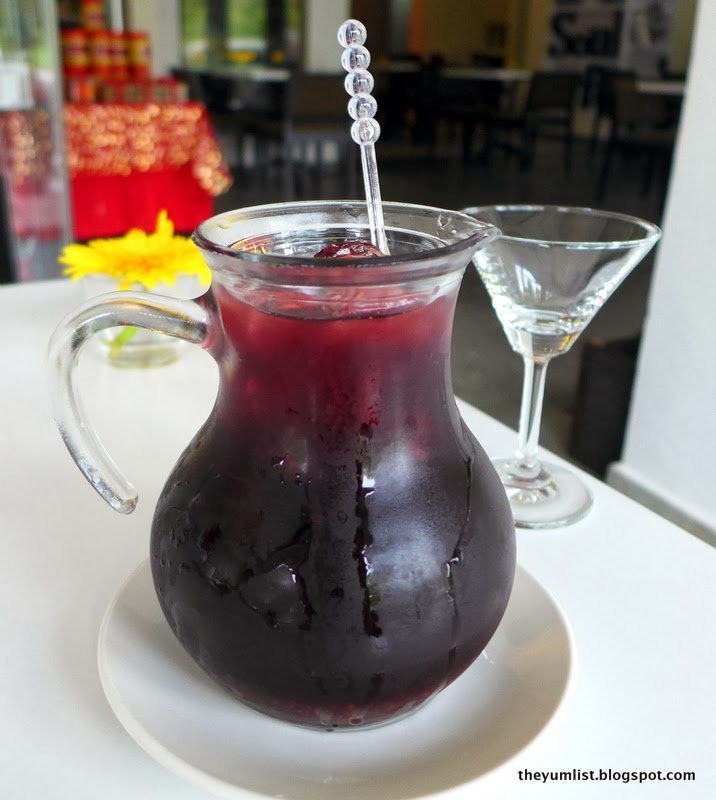 Red Chia Drink
Wong admits that although he started the business, Sherene is the perfectionist, and it certainly shows in the food. There's a wonderful selection of salads, with creative combinations of ingredients and homemade dressings. Monica and I especially enjoyed the delicate, fresh, Lemongrass Salad (RM18.90) a lovely mixture of organic onion and lemongrass topped with crispy seaweed and super seeds. The sweet and sour, Vietnamese-inspired dressing is infused with lemongrass and the salad is eaten wrapped in lettuce leaves.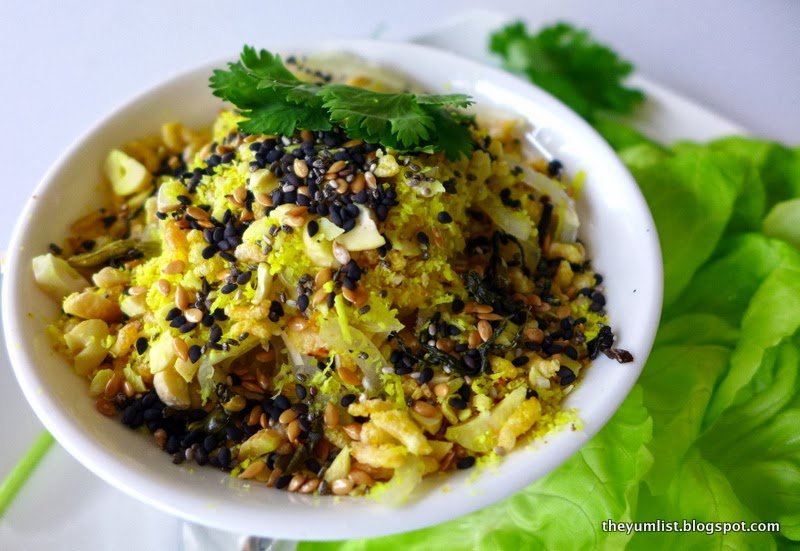 Lemongrass Salad
The pretty Rainbow Salad (RM23.90) is a combination of organic ramen, multicoloured raw vegetables, super seeds and spiral cucumber mixed with a lime nut dressing. Vegans will be very happy with this dish, and you can feel yourself becoming healthier with every bite!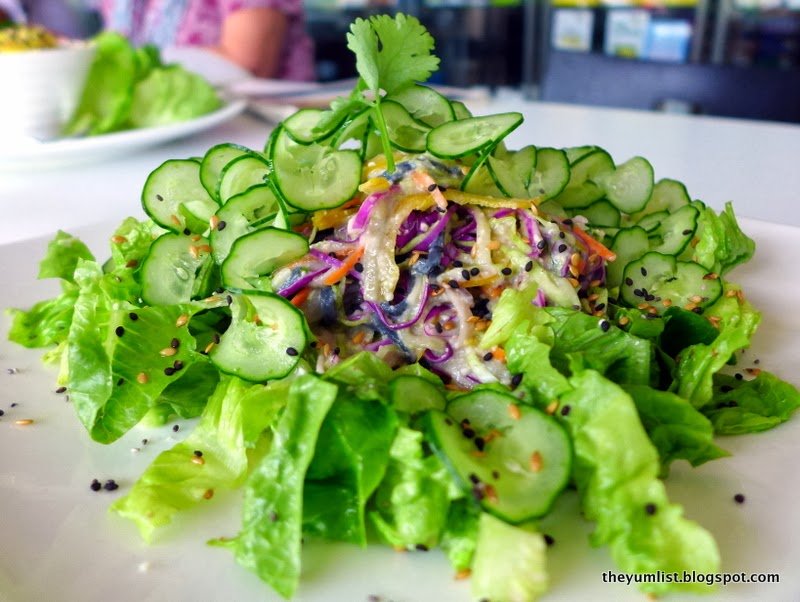 Rainbow Salad
Another vegan option is the Nasi Ulam (RM15.90), which is served with or without tender, lightly-grilled mackerel. This traditional Malay dish is made with organic brown rice and up to 20 varieties of herbs in a seaweed sauce. This slightly tart, herby combination was a big hit with Caning, and it's one of the best-sellers at the restaurant. Several dishes, like Nasi Ulam, are made without onions and garlic, and there are useful symbols on the menu that show these, along with vegan and vegetarian options.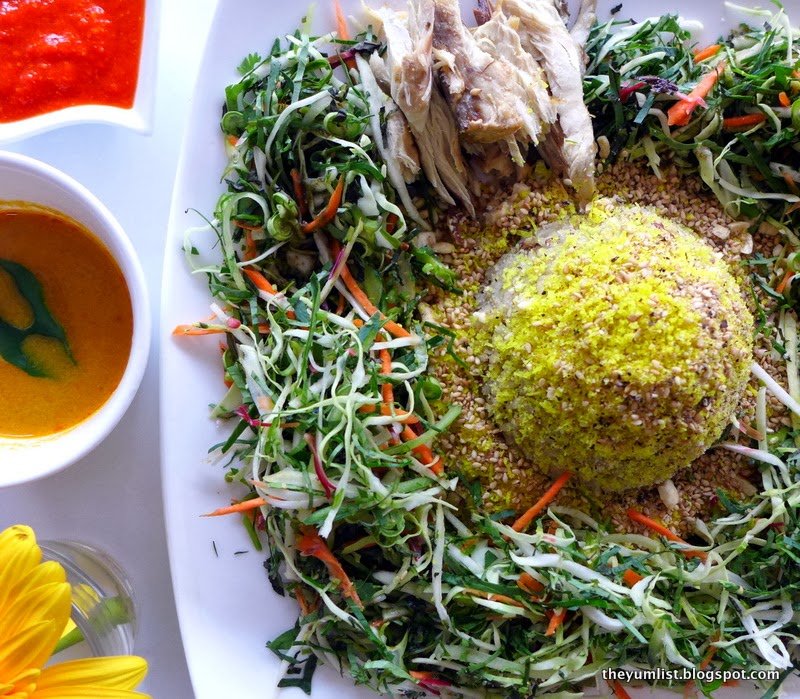 Nasi Ulam
Lui Cha (RM15.90) can be ordered as a vegan dish or with the addition of fish paste. This is another popular dish with the main ingredients of basil, mint and peanuts. The green, herbal soup is served with organic brown rice and a variety of vegetables and it oozes health and vitality with every spoonful. It's all natural and organic so you know your body will be very happy.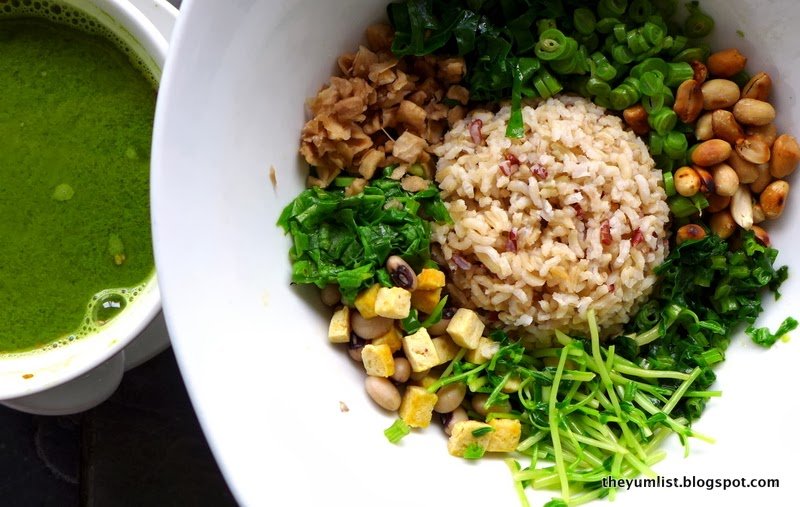 Lui Cha
The Roasted Chicken Sandwich (RM25.90) is a hearty meal, with a generous serving of organic, free-range chicken, pesto and onion on whole grain bread (homemade of course). If you like noodle soup, you'll love the mildly spiced Creamy Fish Laksa (RM14.90), a tasty combination of preservative-free noodles, free-range eggs, Norwegian mackerel, cucumber, pineapple, chilli and banana flowers in a rich coconut broth.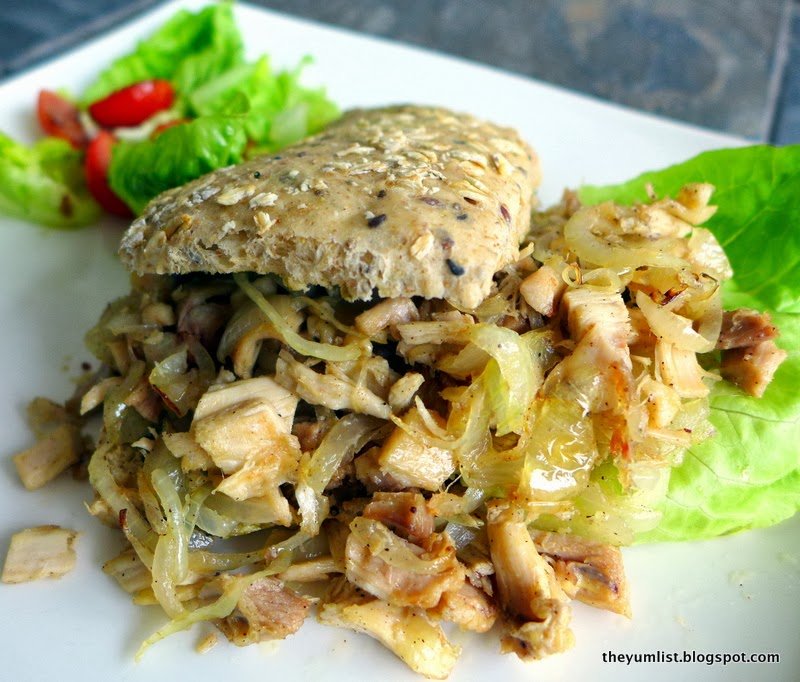 Roasted Chicken Sandwich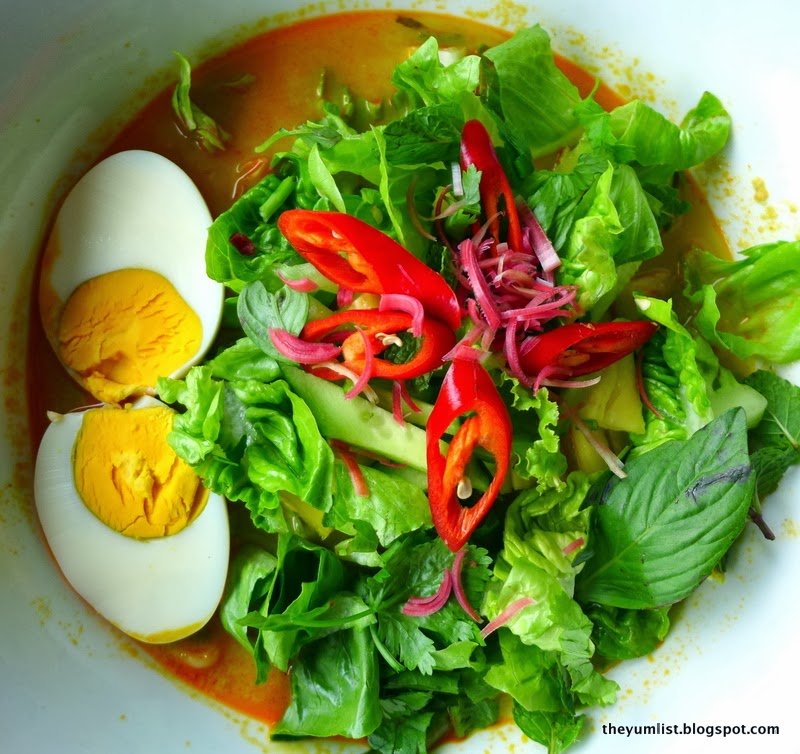 Creamy Fish Laksa
The deserts are delicious. There's a vegan Banana Nut Cake (RM3.90) which surprised me with it's moist goodness, while the Carrot Walnut Cake (RM8.90) is to die for. Sherene said that she had to experiment for a long time to come up with a recipe for this fluffy, light cake, which is made with all natural ingredients and topped with yummy cream cheese frosting.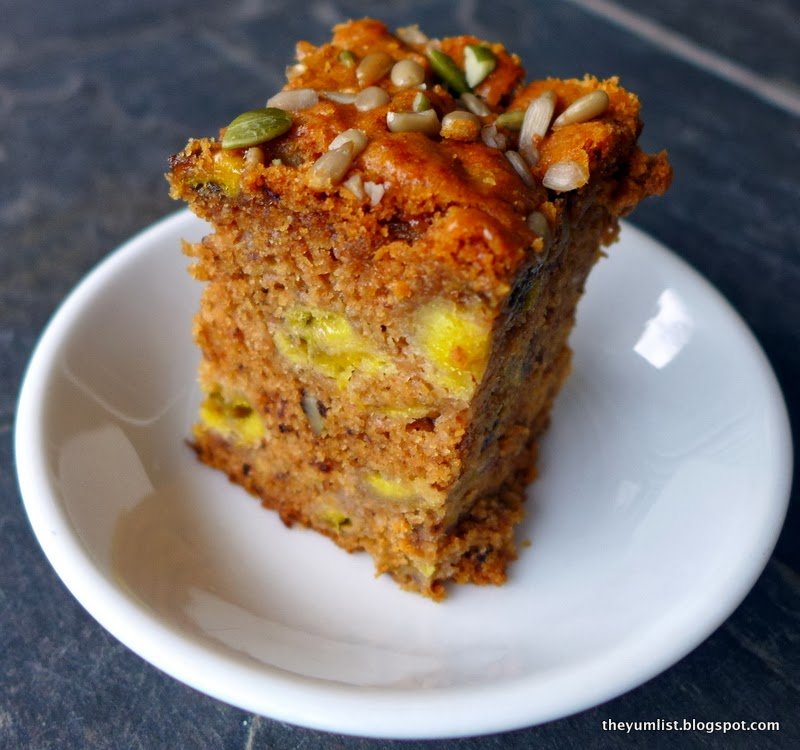 Vegan Banana Bread
We enjoyed the Pumpkin Kuih (RM2.90) with freshly shredded coconut, and the healthy cookies. Orange and Seed Crunchies are the vegan option (RM2.90) or try the Oat and Butter Crunchies  (RM3.90). We also sampled the Tau Foo Fah (RM4.50) – homemade silken tofu in a syrup of molasses and brown sugar with a hint of ginger. To me, this is comfort food at it's best, and it slides down oh so easily.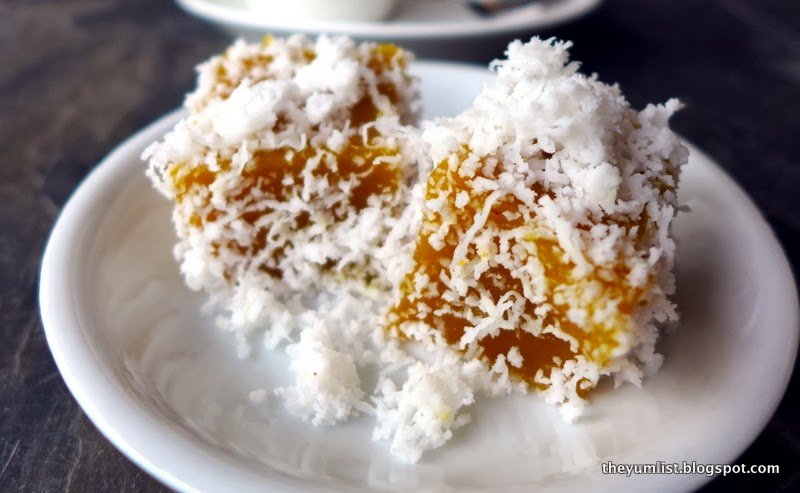 Pumpkin Kueh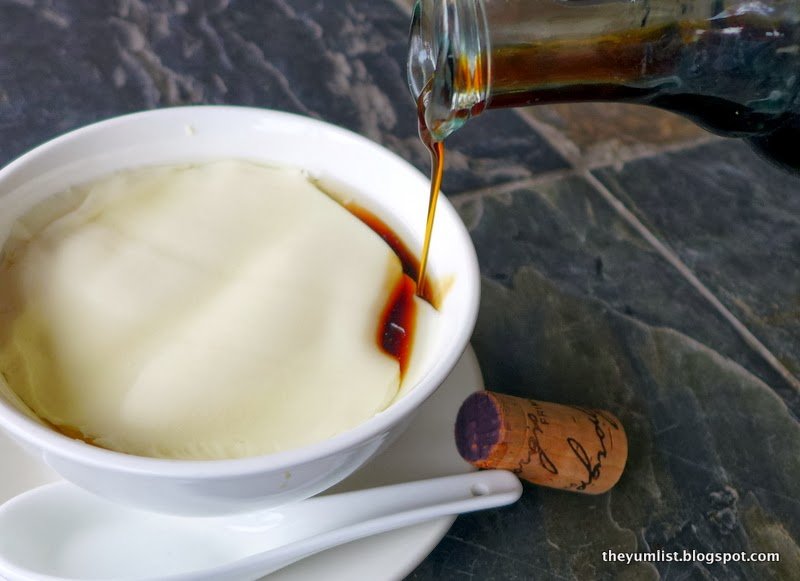 Tau Foo Fah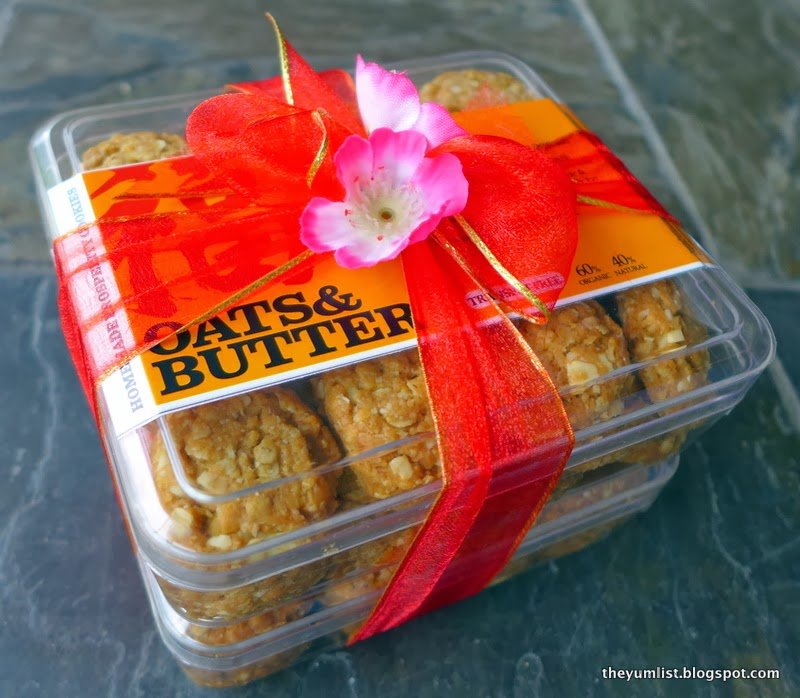 CNY Oat and Butter Cookies
We ended with a selection of hot drinks. There's strong, dark Organic Coffee (RM9.90), which is perfect to accompany the cakes and cookies. The homemade Organic Soy Milk (RM5.90) is excellent too, and you can sweeten it yourself with palm sugar syrup. Fruit and Flower Tea (RM9.90) is a healthy combination of goji berries, hawthorn, red dates and longan while the Hot Lemongrass Honey (RM9.90) is lightly perfumed and not too sweet.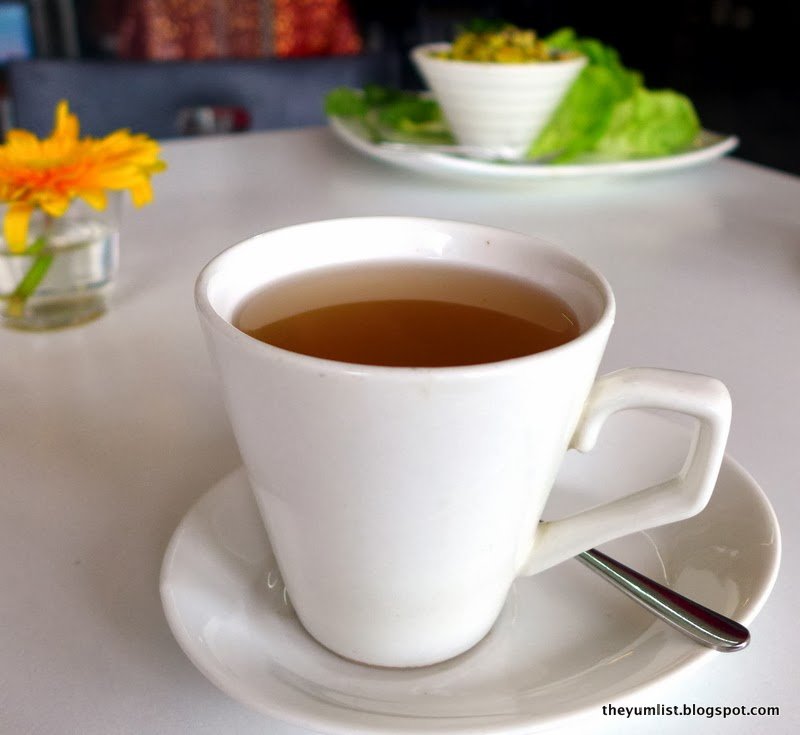 Lemongrass Tea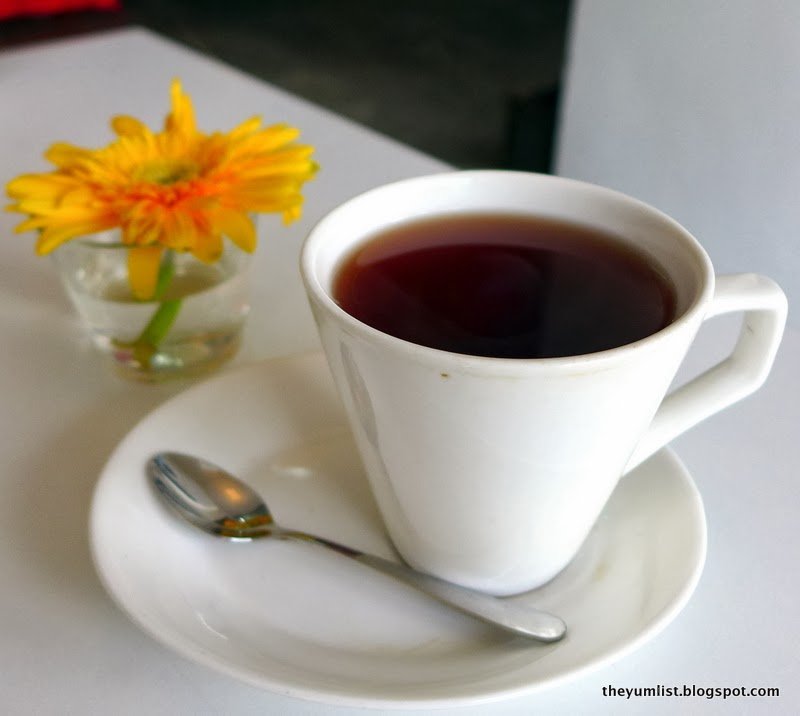 Flower and Fruit Tea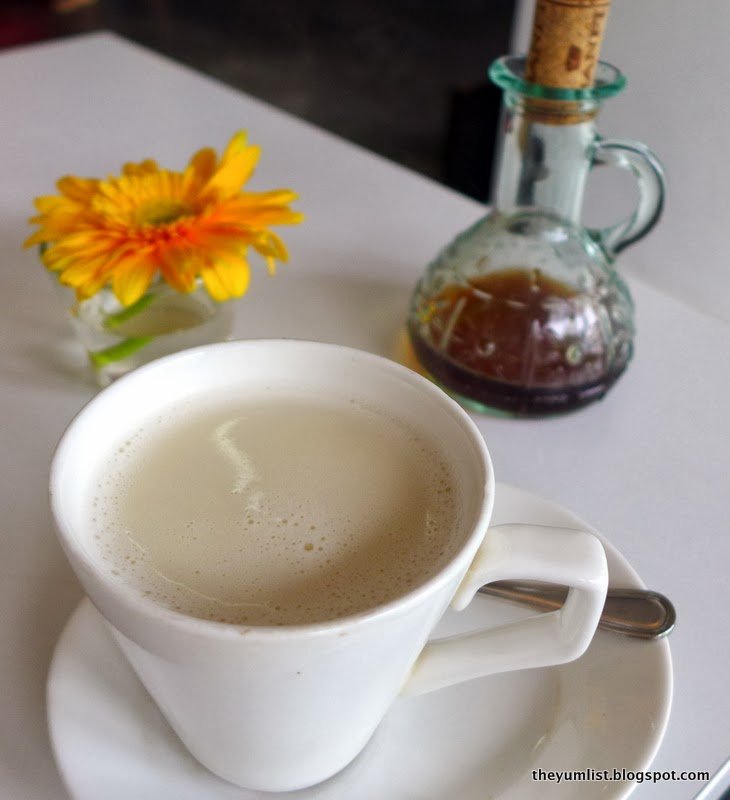 Hot Soya Milk
There's a well-stocked shop attached to the restaurant with an excellent selection of organic produce, free-range eggs, dried goods and grooming products. There's also a private function room upstairs, and catering is available.

Organic Store
Reason to visit: The menu says, "Real food, no nonsense" and it's true. Everything we tried was super-tasty, and we felt guilt-free at the end of this huge meal. Now that's worth a drive to TTDI, don't you think?
 
Eco Green Organic
125 Jalan Aminuddin Baki
Taman Tun Dr Ismail
60000 Kuala Lumpur
+603 7725  8388
Open 10am to 10pm, with holidays only for CNY and Hari Raya