Words by Kirsten Durward
Pictures by the Yum List
There are few more fun ways to while away the minutes waiting for your dinner company than watching your fellow homo sapiens go about their day. Scurrying shoppers and dawdling diners weaving through Pavilion's busy walkthrough are my opening act, with dinner sure to be star of the show. Positioned for people watching, Pressroom promotes itself as a modern interpretation of the European bistro, but right now it's belying its French roots and riding the wave of KL's current love affair with all things Spanish. Tonight's tastes are sizzling hotplates from the Josper charcoal oven accompanied by the ever so funky Tapas Wine Collection. The Josper's leitmotif is 'Passion for Grilling,' and you all know The Yum List has passion for eating so we're eager to wrap our lips round the 'New Josper Creations'; bring on the pans!
New Josper Creations
Roasted cheese lovers will slaver with joy at the bubbling Herbed Provolone. Our forks clash as we tackle its melting, squidgy, sticky, stretchy fun. Crunchy chewy edges bump up against garlicky tomato, and we're off to a rampant start.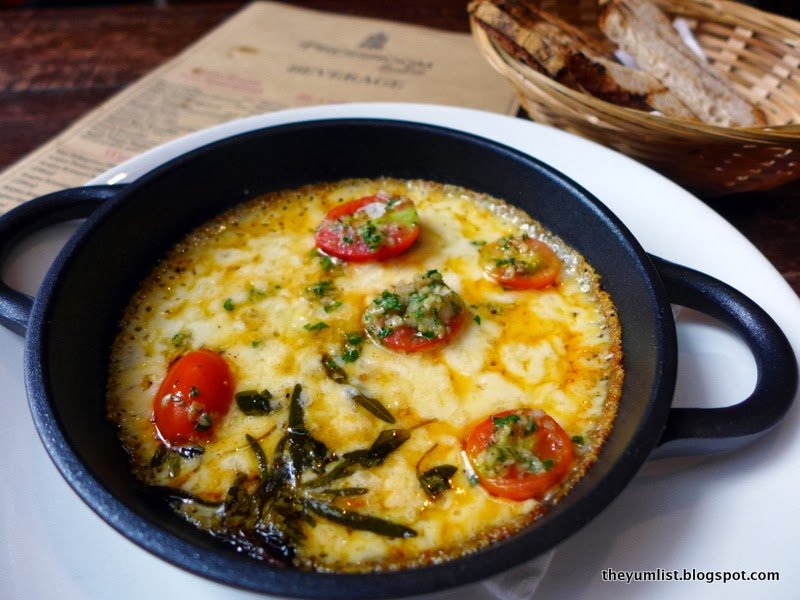 Oven-baked Herbed Provolone with toasted sourdough (RM26++)
Soft, lightly scrambled egg contrasts with firm prawns in a melding merge of textures for our next dish. I muse that it's a shame this is not a breakfast option dish. It would be splendid for a late-ish Sunday start.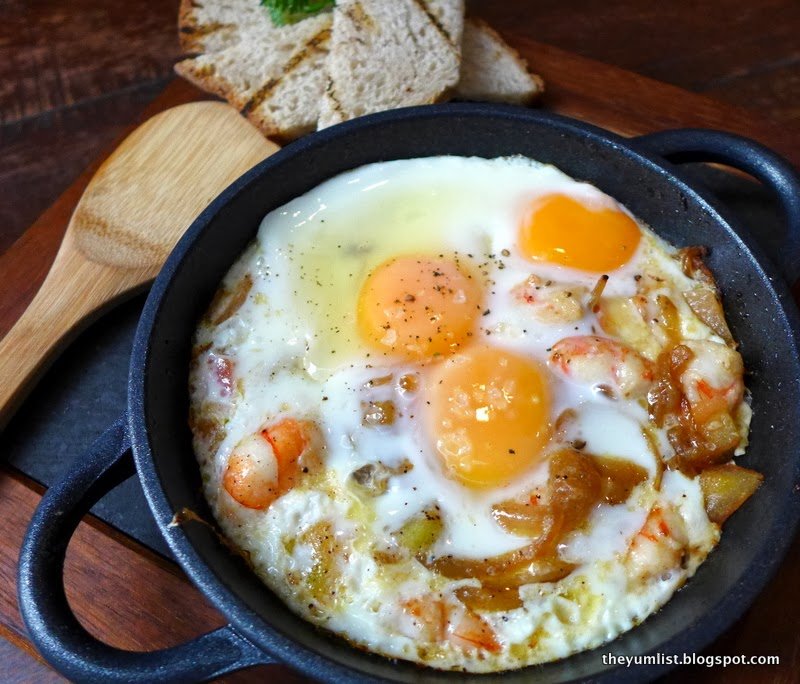 Scrambled Eggs with prawns, onions and tomatoes (RM36++)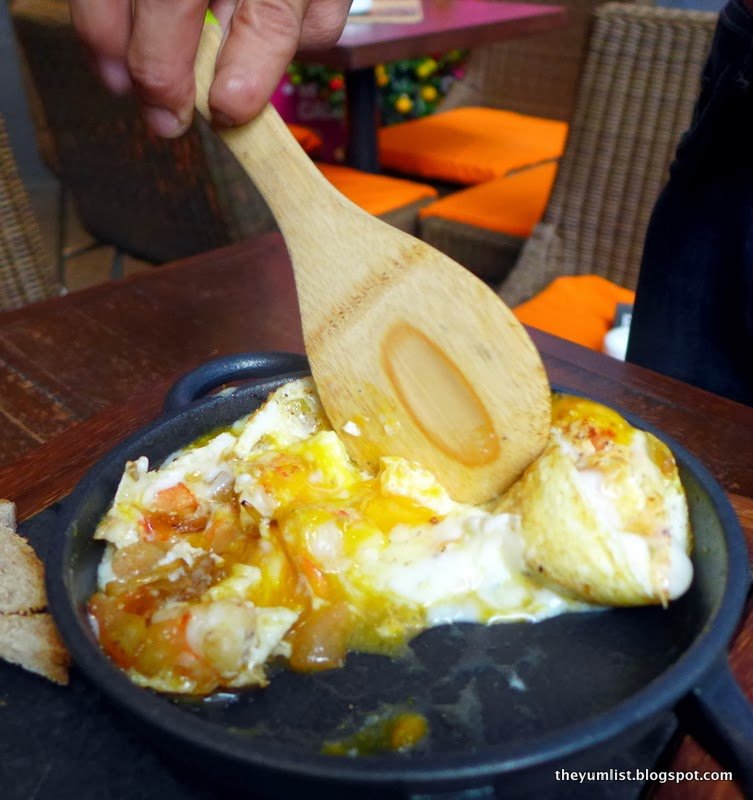 Eggs Scrambled at the Table
With a naughty wink, Caning offers up that in Venezuela, clams are known as 'el rompe colchon'  – the mattress breaker. Ahem! It's a pretty pan and we dive into the white shells with gusto. The clams are fine but the sauce is sensational and we dip and dip and dip again with our bread wedges. Juicy, winey, slightly spicy, this sauce just has to be all soaked up.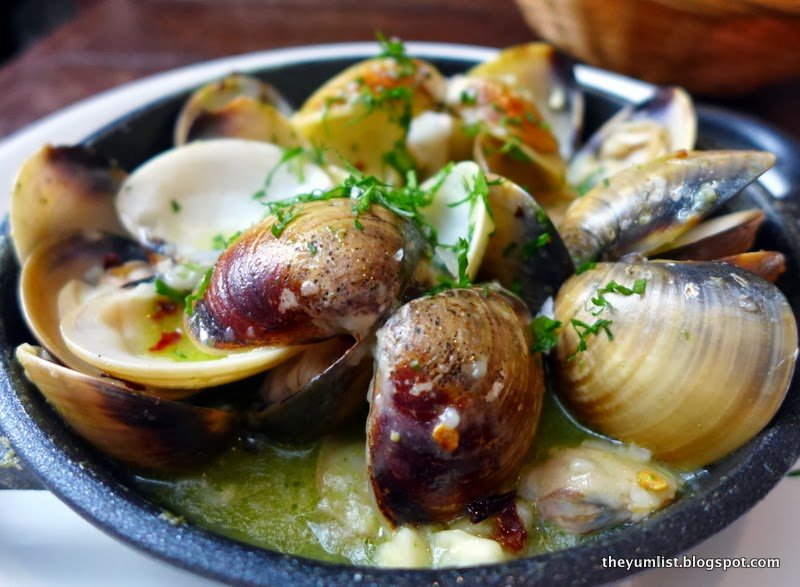 Fresh Clams with Chablis and Chili (RM28++)
The pans are getting bigger and bigger, each dish seems to up the size. Fish of today is Sea Bass –a big juicy chunk of white fish. Steaming, slippery, spicy slices of potato fill up the pan, sprinkled with slivers of colourful peppers. The technique of the Josper oven is shown to the fore here, the barbecue crisp skin covers the insanely moist mouthwatering fish. Better than grilled, better than steamed, better than baked, can I coin a new verb here – Jospered?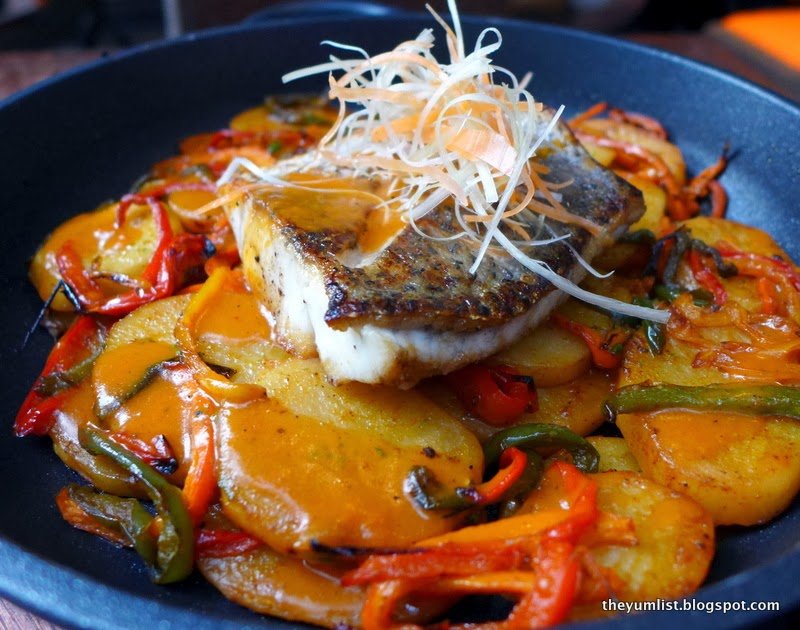 Fish of the Day with Patatas Panadera, and Paprika Sauce (RM49 ++)
A Vegetarian's paradise is parked in front of us. Where to start as peppers vie with mushroom, cauliflower, pumpkin, zucchini and more? Monica's happily muttering, 'I love, love, love my veggies… even better when they're roasted!'  The cluster of colours assaults the eyes, but beyond that, flavours are to the fore. We don't need the trio of mayonnaise, the natural juicy vegetables basted in oil and garlic, festooned with crunchy pieces of rock salt, stand up and talk for themselves. Tomatoes, firm, not soggy, pop with an intensity of flavour that would be hard to beat, while eggplant slices are moist and firm. For veggie lovers – a number one YUM!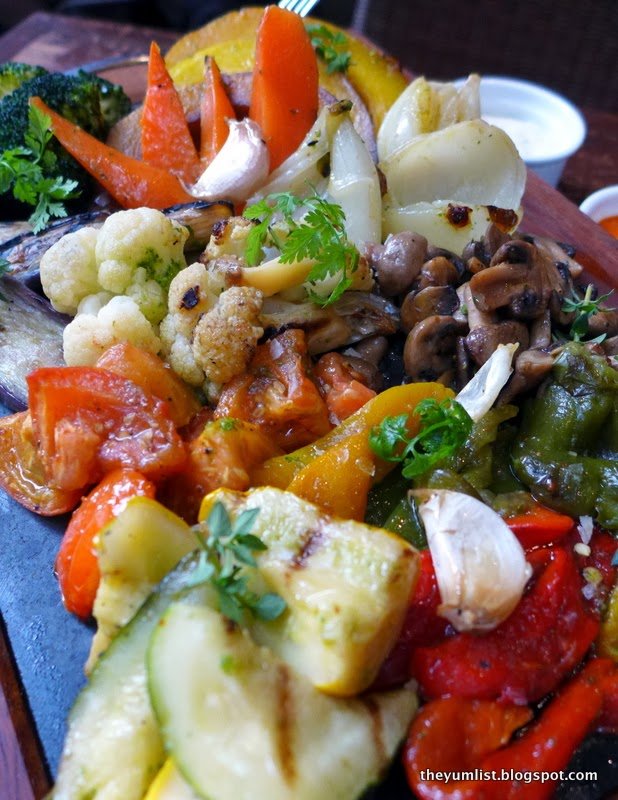 Roasted Vegetables (RM33++)
'OMG, its so much food!' blurts Mon, and she's right of course – the vast platter of meat in front of us could feed a family of four with ease. Tenderloin is as it should be, pink centered and tender; in fact the juices seem to be still gurgling out of it as it steams on the platter. The grill's seared a full herby flavour into the meat and it's just the right texture for a bit of bite. Tasty! Lamb chops are chunky and patty dense and juicy, as I manage a nibble of each from this feast. Spring Chicken is the surprise star of the show, slightly piquant crispy skin and totally succulent flesh on the bone. We all agree that this is one of the best value food offerings in the city.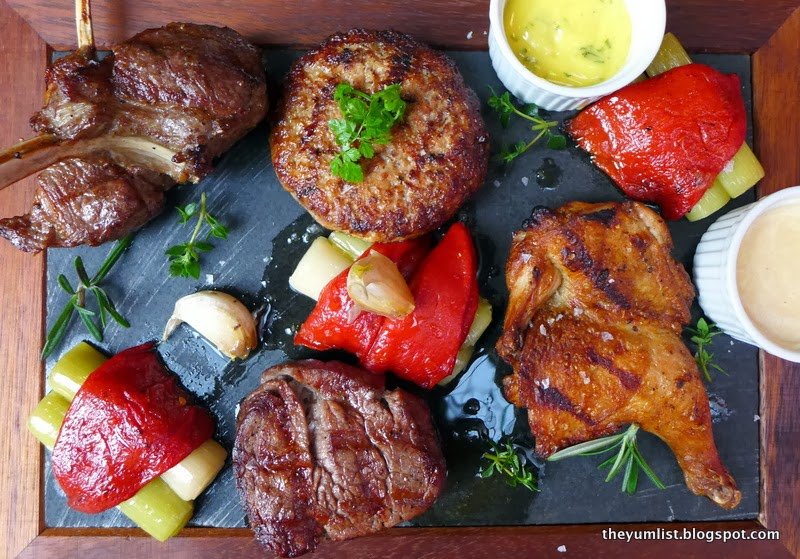 Mixed Meat Board (RM88++)
The Tapas Wine Collection
An affordable lighthearted quartet of easy drinking wines with a modern fresh feel and entertaining labels. 'Feel's good to be good,' chirps from the Garnacha, and 'Wine, sweet, wine!' tempts from the Moscato.  Be wary with your bottle, as in the warm evening air, these easy sipping wines slip away very quickly. Decent drinking wine, for the price.
The Castillia y Leon Verdejo 2012 – a mellow buttery white with fruity overtones of lemongrass and passion fruit.  It's fresh tasting and very easy drinking; the bottle can't surely be gone already… Caning?
The Valencia Tempranillo 2011 – a medium dry red with gentle tannins and a soft finish, rolling over the tongue. Undercurrents of blackberry and cherry make this a pleasant drinkable wine.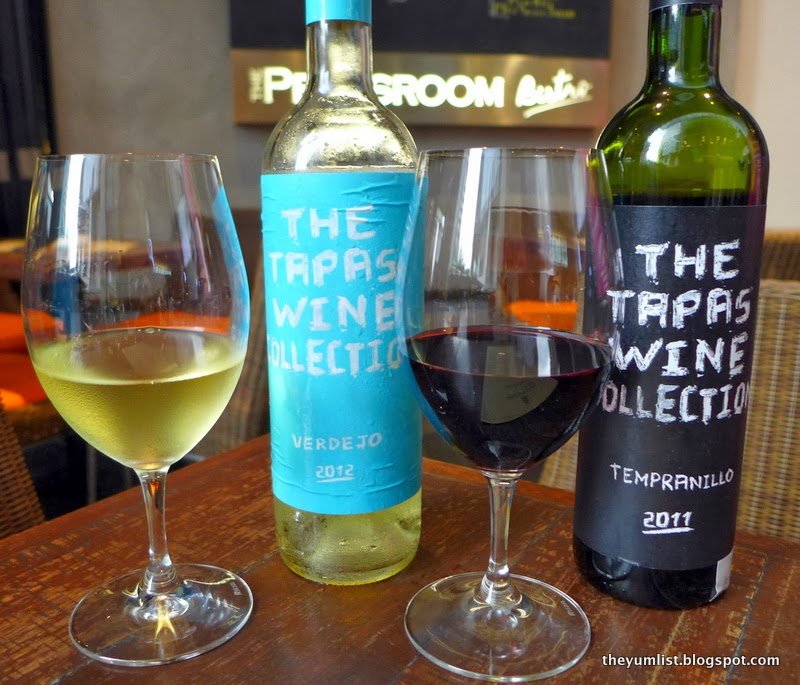 The Tapas Wine Collection – Verdejo, Tempranillo
The Navarra Garnacha 2012 – a bright, dry rose, with a gentle acidity and ripe flavours of strawberry and watermelon.  Another one that slips down rather too easily…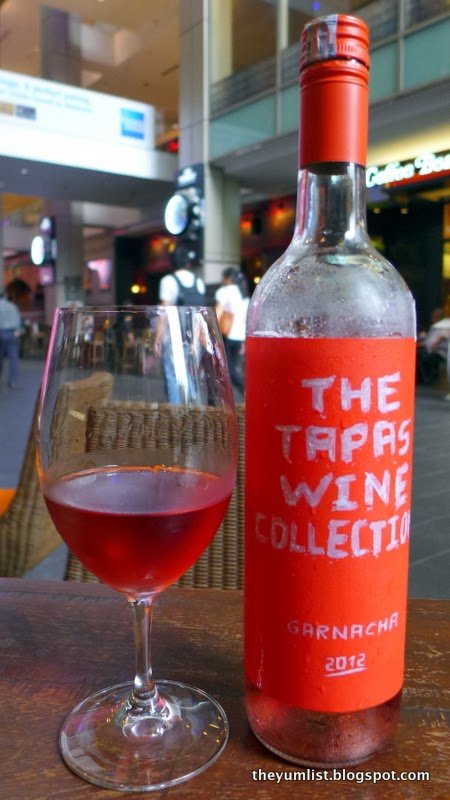 Navarra Garnacha
The Valencia Moscato 2012, very similar to the Italian Moscato d'Asti, is perfect for our sweeter palated, light-headed friends. With tinges of lychee and honey on the tongue, I can think of a couple in particular who'd enjoy this slightly effervescent, delicate low alcohol wine.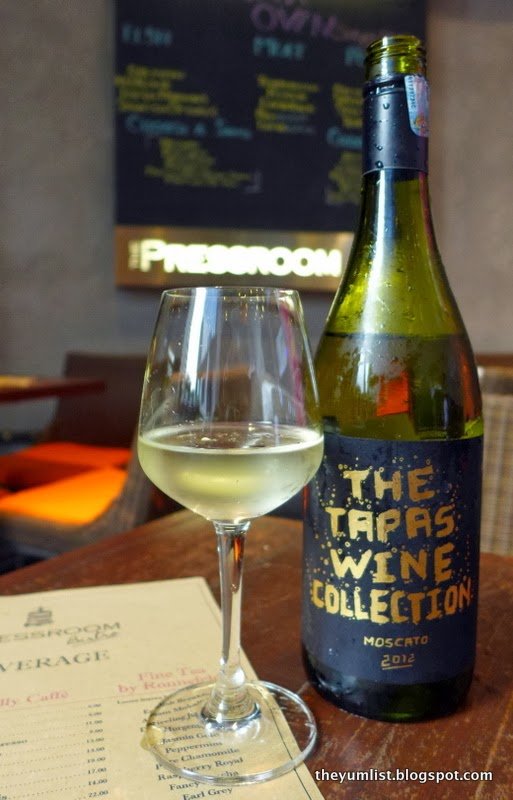 Valencia Moscato
The Tapas Wine Collection is priced at RM24++ per glass and RM118++ per bottle.
Josper Creations are available from 4pm til Midnight.
Reason to visit: Speciality indoor bbq cooking, generous sharing portions, lively atmosphere, easy drinking wine.
The Press Room Bistro @ Pavilion KL
Lot C3.10.02 Level 3, Connection, Pavilion Kuala Lumpur
168 Jalan Bukit Bintang
55100
Kuala Lumpur
+6 03 2148 3889
Open: 9:00 am to 2:00 am