BE Urban Wellness has, undeniably, one of the most mind-freeing settings for a spa in all of Kuala Lumpur. Modern design, magnificent views and state-of-the art technology forms an environment where the brain and the body can truly unwind.
Damansara Heights holds the three storey facility, which begins on the 11th floor of the Clearwater building. Comprising a level each of treatment rooms, pool and gymnasium, as well as space for classes and a lounge, BE Urban Wellness puts worth a complete package of care in promoting
wellbeing.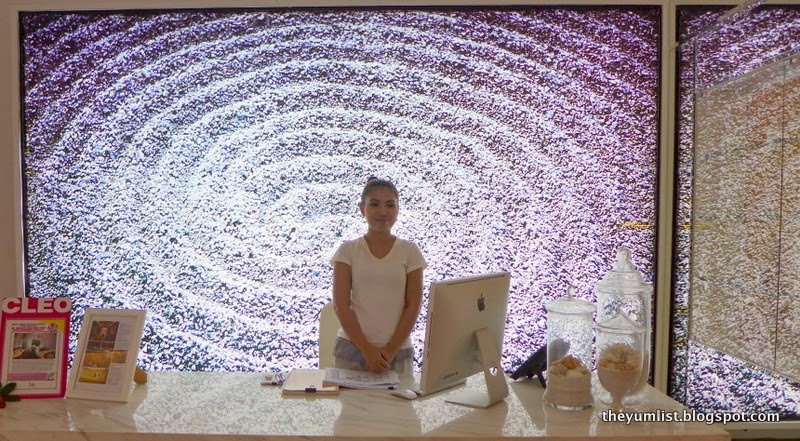 Spa Entrance
Both hubby and I have written previously about a range of treatments we've enjoyed at this health centre; from an aerating time in an oxygen chamber; to complete sensory deprivation in the flotation tank; to clinical facials using the latest in Japanese technology and; of course, our favourite, massage. You can read all about
HER Experience
through this link and,
HIS
Experience
via this one.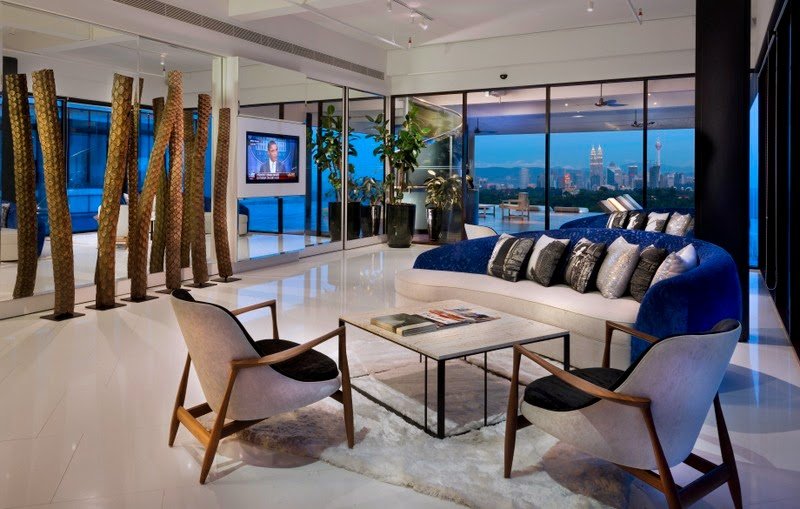 Lounge
This time however, we're here to indulge in a couple's spa experience – The Italian Lovers' Package. It's claimed that it will leave our skin silky smooth and radiating with wellness. The 140 minute treatment includes a lightly perfumed bath, scrub, wrap and massage.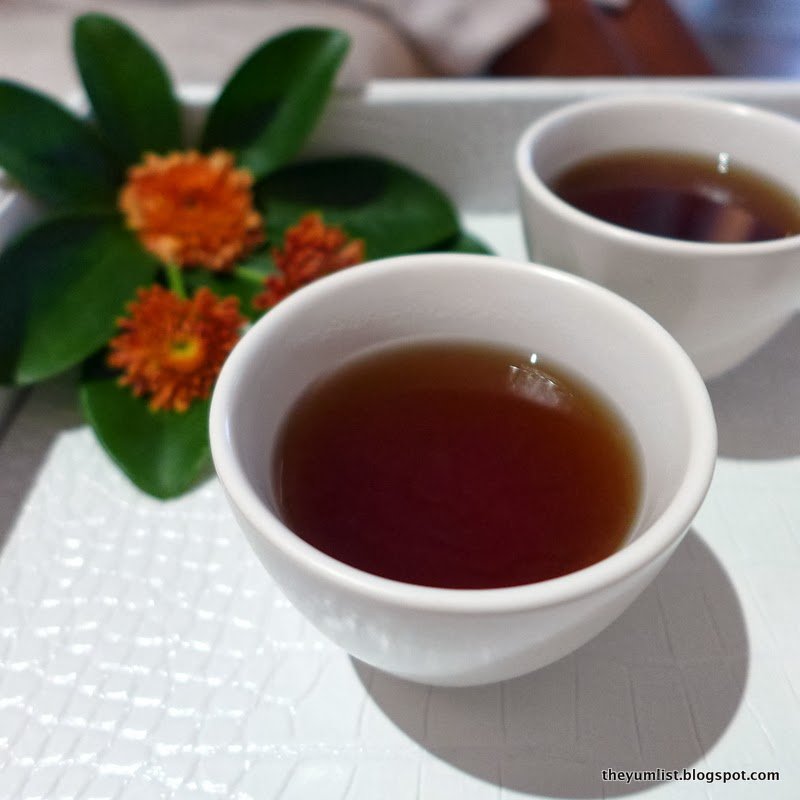 Ginger Tea
Last visit, I benefited from a session in the flotation tank, while hubby became oxygenated in another room. Feeling as though I was 'one up' on experiences, hubby insisted on a soak in the tank before our treatment. An extremely high concentration of Epsom salts allows the body to float unassisted while the temperature of the water is balanced with body heat, essentially removing sensation from the skin making you feel as though you're floating in air. The magnesium (in the Epsom salts), which is absorbed through the skin, is said to have many healing properties such as relieving stress and reducing muscle pain, while the sulfates assert to help flush toxins. We spend 20 minutes soaking up the benefits of the minerals before showering and moving into the couple's treatment room.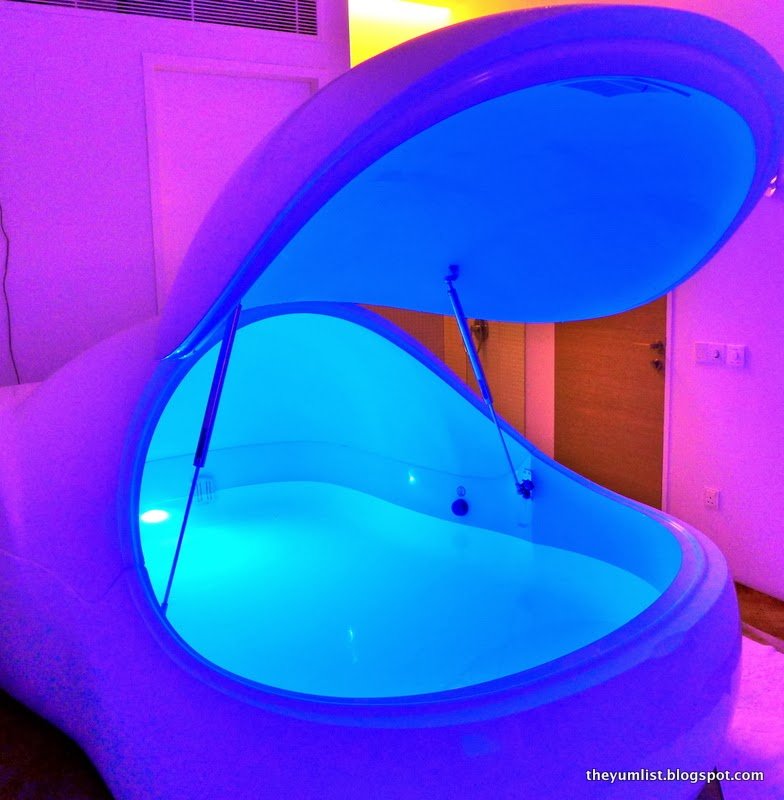 Flotation Tank
A towering ceiling is edged with wall windows, privatised by blinds, which are sufficiently transparent to allow a vision of the outside green foliage from the neighbouring treetops. A free standing bathtub backs the room as does a shower. A single chandelier hangs from above with minimalist decoration of fresh flowers affixing sprouts of colour on the beds and by the sinks.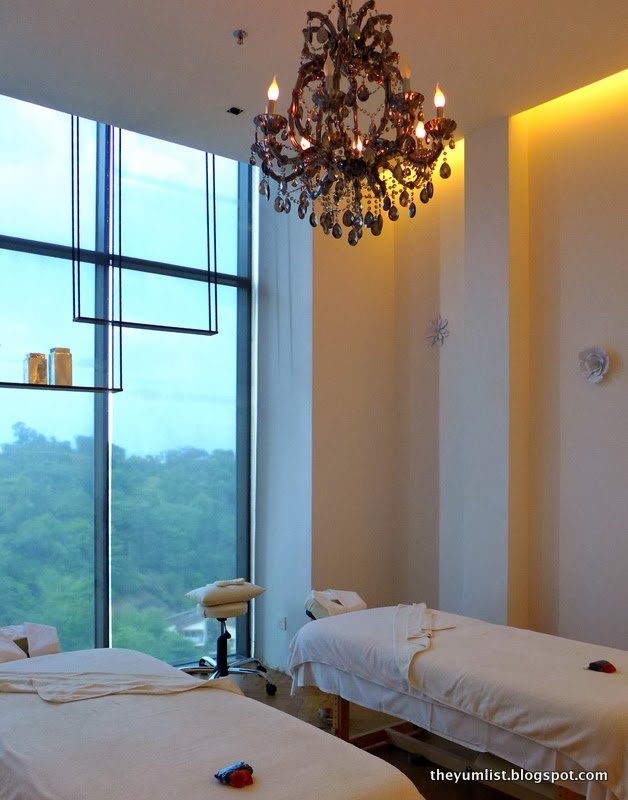 Couple's Treatment Room
A body scrub begins the session, rubbing away dead skin cells and excess dryness. After 30 minutes of assisted exfoliation we rinse off the wet paste, leaving baby like smoothness. A deep tissue massage follows. My masseuse's hands are strong and she "reads" my body, giving my tense areas an extra pounding. Both therapists check in on pressure, temperature and comfort levels and then remain hushed, permitting us to sink further into a state of quiet bliss.
It seems the three treatments combined, Epsom salt bath, scrub and oil massage, are not only the perfect relaxation trio, but also maximise hydration. The first two prepare the skin and aid the oil to permeate. We not only feel polished but supple and well moisturised too.
While the treatment is over, our time at the spa is not. There's still a Jacuzzi, steam room and pool to lounge by, and we plan on making a day of it…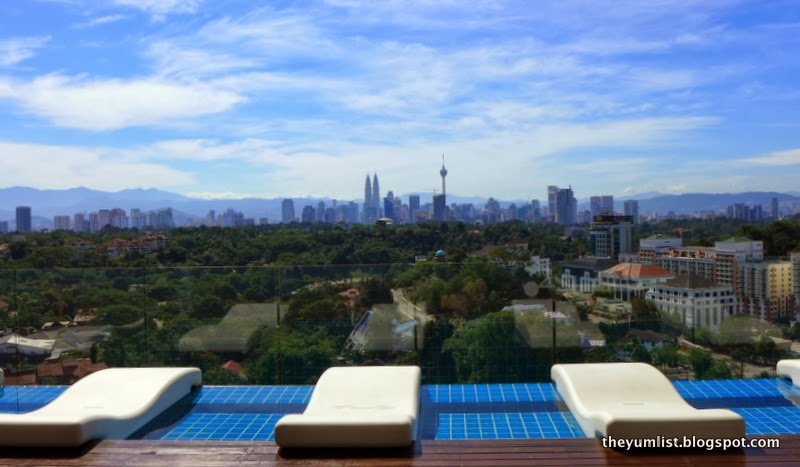 Pool Deck
The Italian Lover couples' package is priced at RM999 per couple and advance reservations are a must.
Reason to visit: stunning location; high-tech equipment; excellent balance of treatments; time on the pool deck.
BE Urban Wellness
Jalan Changkat Semantan
Damansara Heights
50490 Kuala Lumpur, Malaysia
+6 03 2095 1999