This place is permanently closed.
Coffee Amo
Words: Kristin Cosgrove Photos: Monica Tindall
"Amo," in Italian is short for "love", and at this hidden gem of a café in Chinatown, Coffee Amo lives up to its moniker. The owners and baristas at Coffee Amo pour a whole lot of love and passion for their brew into the cup and pass it to their patrons. And judging from the healthy group of regulars who had stopped in for a cuppa on a recent Sunday afternoon, I'd say the community is giving the love right back.

Coffee Amo
The café is an oasis free from distractions, a calm place where one can recharge with great coffee and a light bite or delectable sweet. Open in November 2013, Coffee Amo inhabits the back of the first floor of a shophouse, which it shares with a small cultural centre. The ambiance is very welcoming and relaxed; accent walls are painted in black chalkboard paint with whimsical chalk art by Ben, co-owner of Coffee Amo.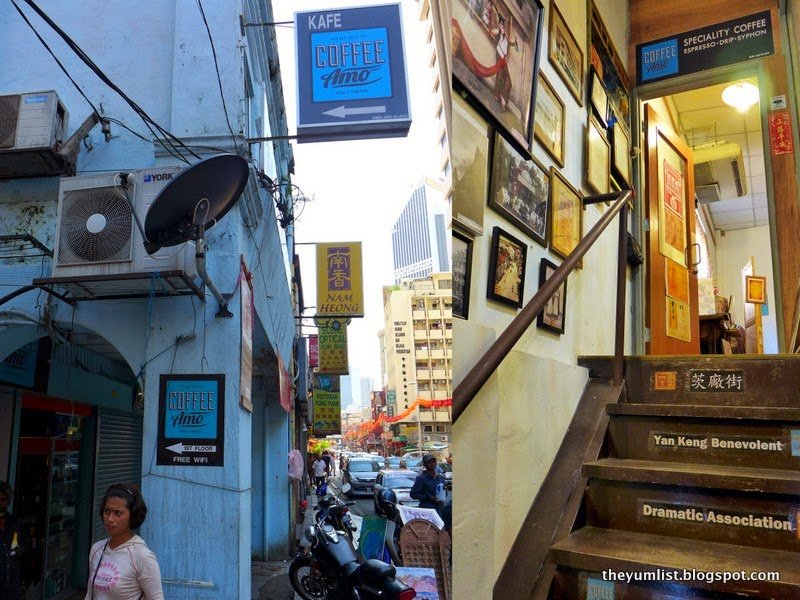 Entrance
Formerly an interior designer, Ben has taken care to use up-cycled furnishings. Giant spools have been made into tables, and even the gently-used leather couch in the corner was given to them by a customer.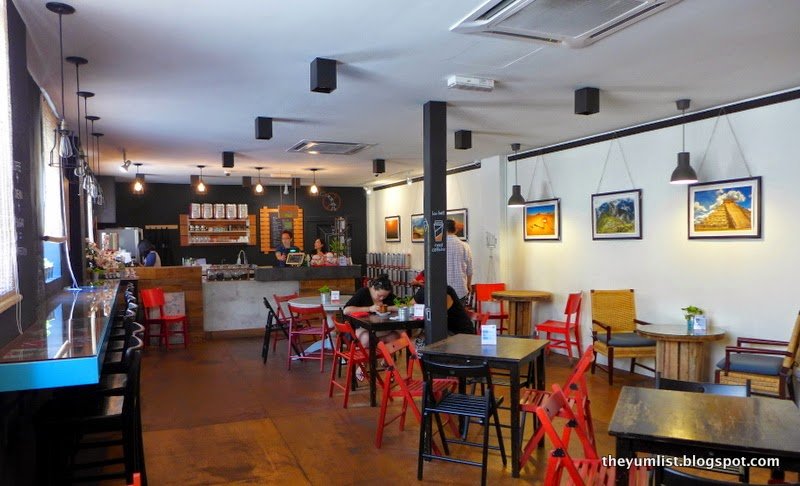 Coffee Amo
Strangely, there is no music piped into the café. "We want people to be able to be social, not distracted by music," explains Ben. I find that when it's quiet, it's a little too quiet, but as the place fills up, music is provided by the whir of the coffee grinder, the baristas tamping the grounds, and the swishy-swish of the milk steamer. Ah, music to a coffee lover's ears.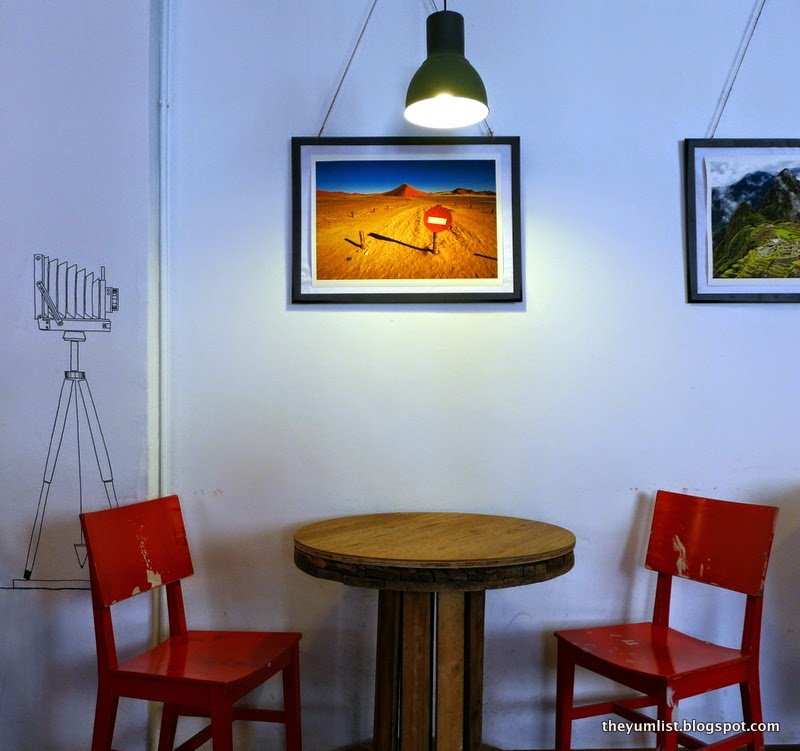 Interior
Photos of breathtaking vistas hang on one wall, all taken by Ben's business partner, places where Coffee Amo sources their single origin beans. Coffee from Ethiopia, Brazil, Costa Rica, Jamaican Blue Mountain and more are available in syphon and hand drip at varying prices.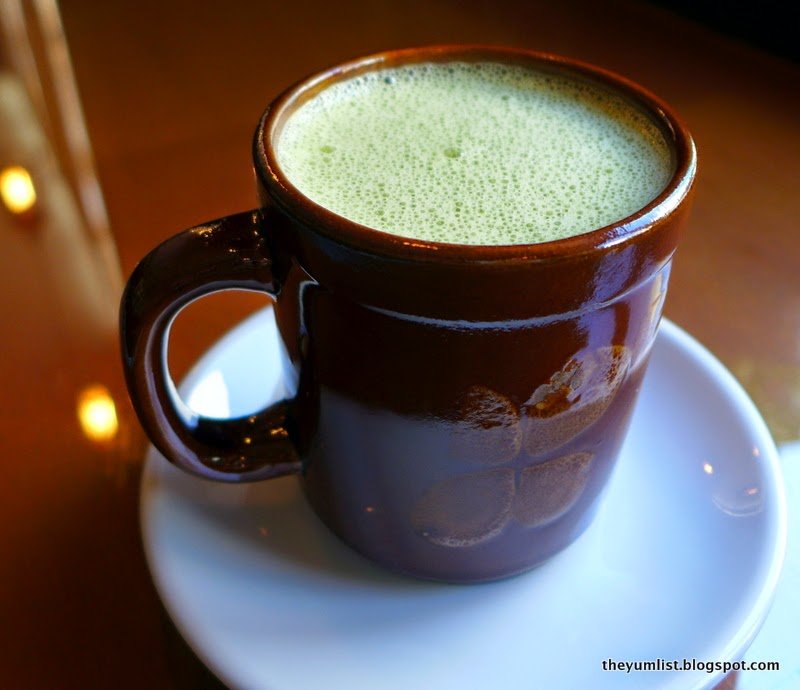 Green Tea Latte
Espresso drinks are made from Musetti beans from Italy, a light to medium roast, smooth with a soft, fruity finish.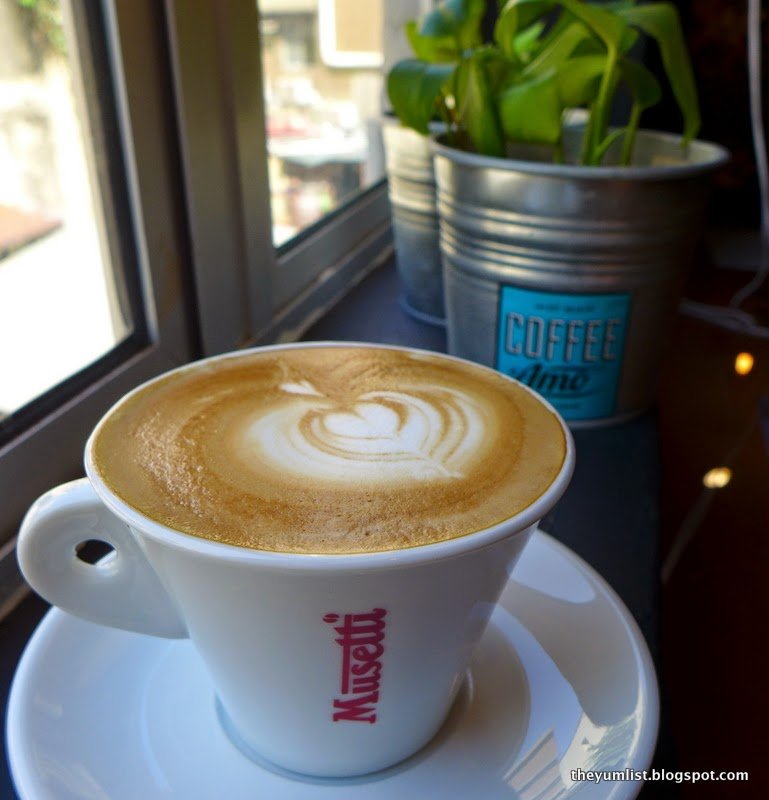 Flat White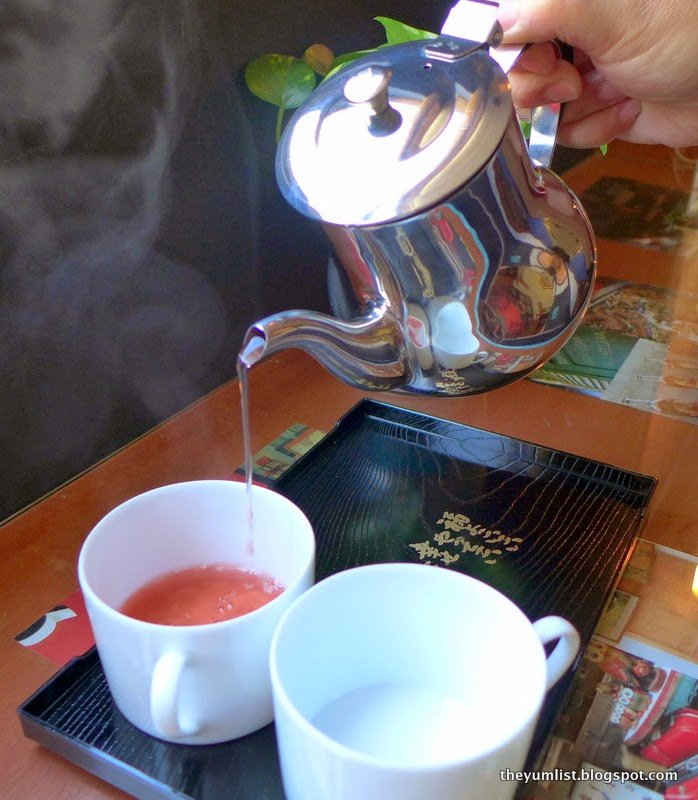 Wild Berry Tea
Serious coffee is always the order of the day, but there's also whimsical fun to be found at Coffee Amo. 3D coffee art is a specialty here, crafted to accent the tops of flavored coffee drinks, which are, by the way, amazing. "The coffee has cooled down by the time the art is done," warns Ben, "which is why we only offer the 3D art as an option."  But please, people. With art this adorable, how can you pass it up?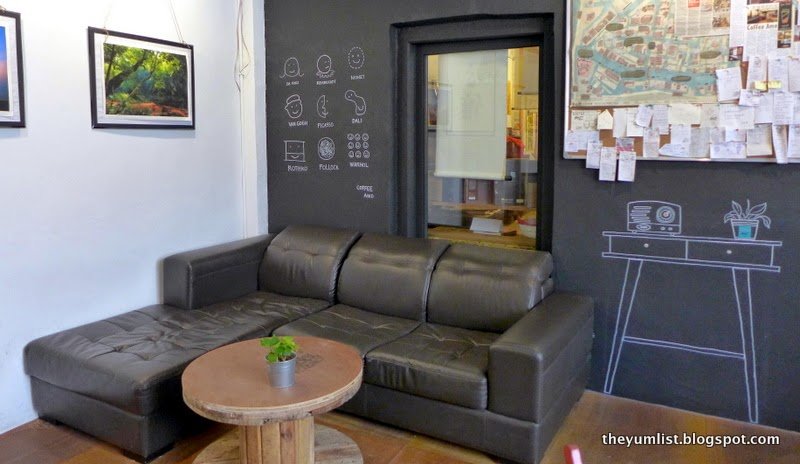 Coffee Amo
Not just any barista would be able to master these 3D creations. The milk has to be steamed to perfection in order to create foam thick and dense enough to withstand even light sculpting.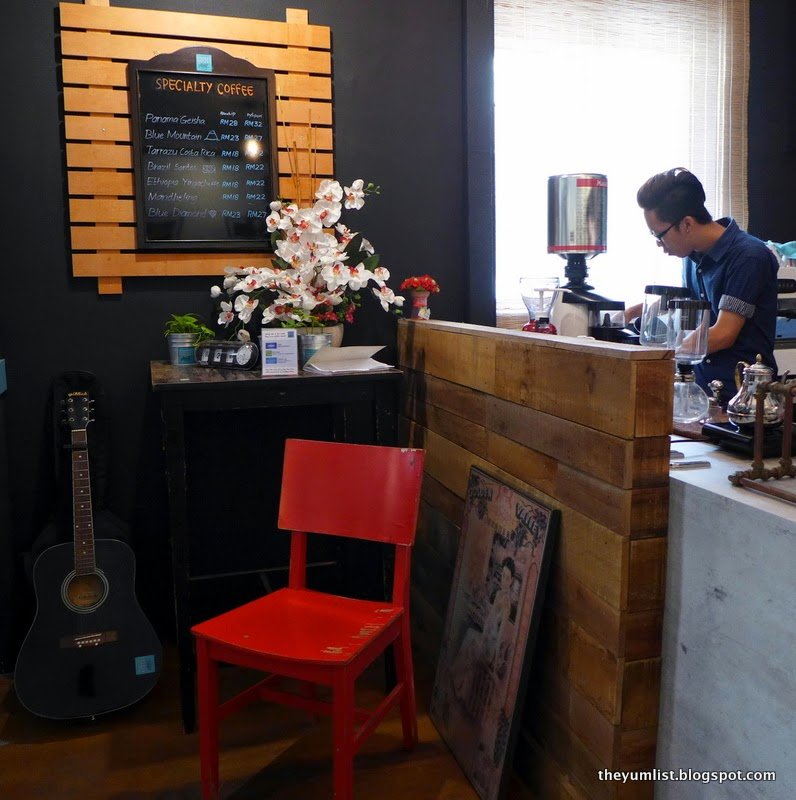 Barista at Work
Speaking of thick and dense, I highly recommend the Rum Raisin Cheesecake, made by Ben's wife. It is truly mouthwatering. Sweet and fudgy, the rum flavoring provides a snappy finish. We tried it along with the "Sweet 16", a latte with hazelnut flavor. What a perfect pairing, as the syrups in the flavored drinks have just enough flavoring to make them interesting, but aren't too sweet.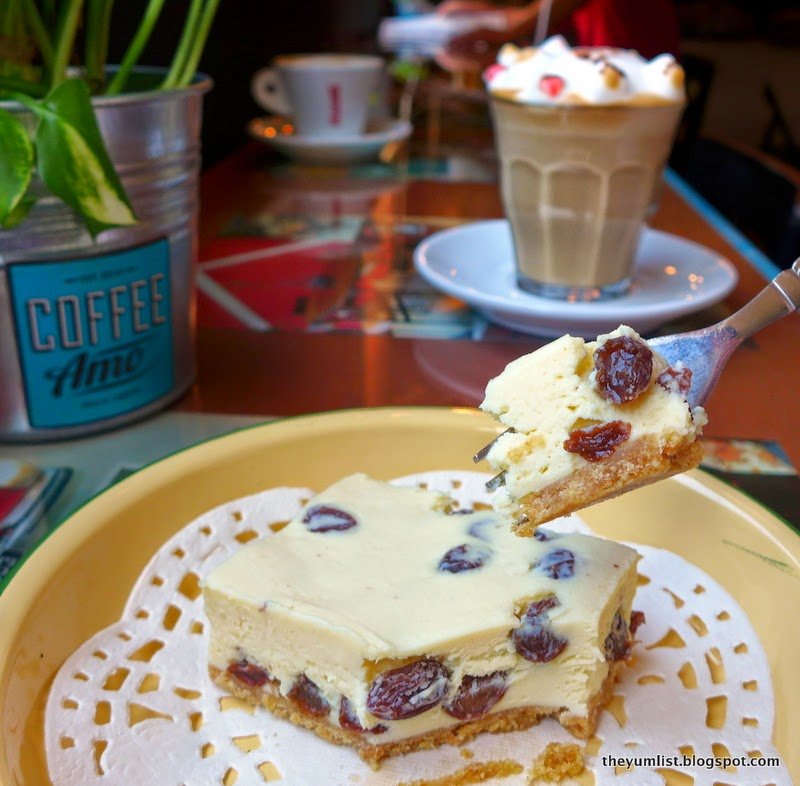 Homemade Rum and Raisin Cheesecake
The Oceans 11 (tangerine flavor) was equally lovely to the eyes and the palate. It was almost too cute to drink along with the adorably scrumptious Peppermint Chocolate Latte, which could have been a stand-alone dessert of its own.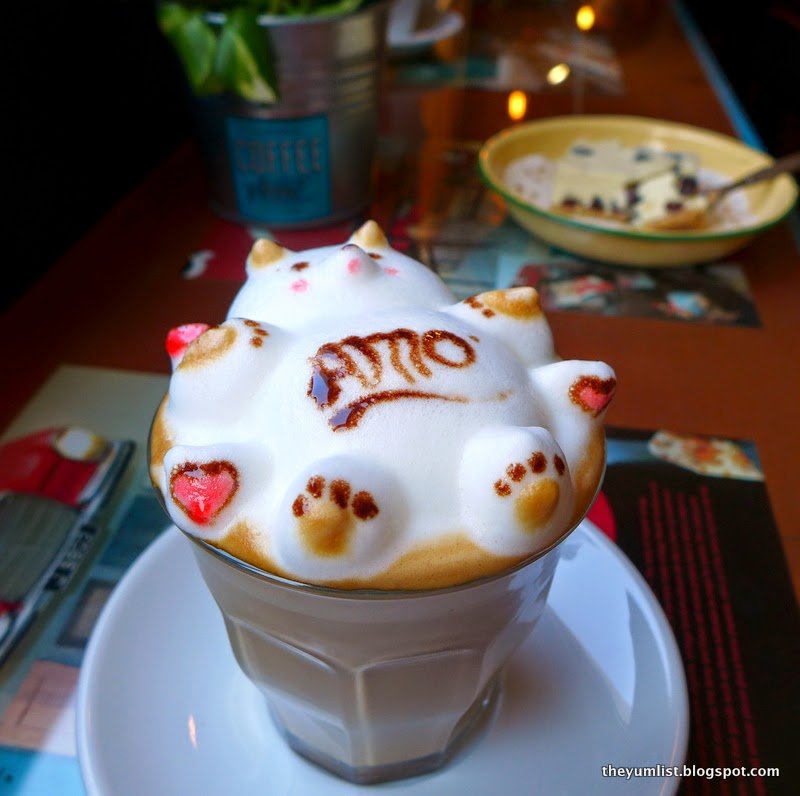 Ocean 11 – Tangerine Flavoured Coffee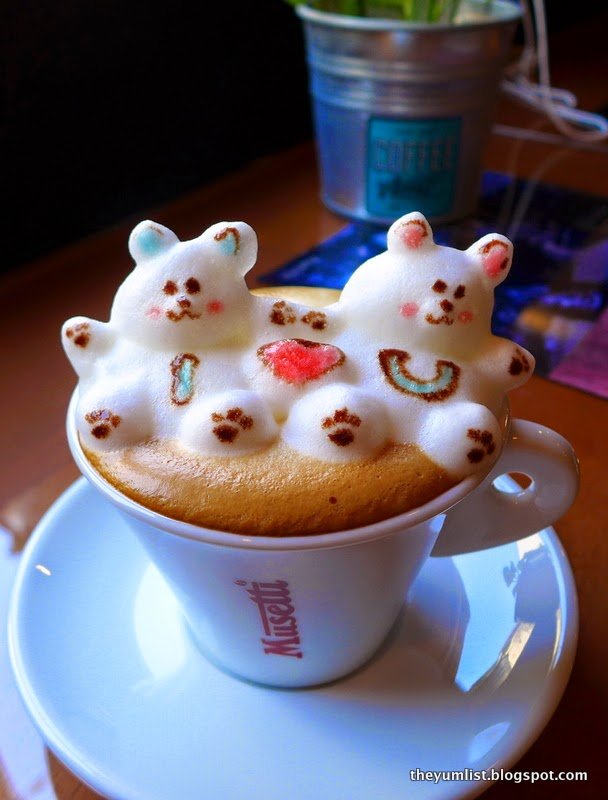 Peppermint Chocolate Latte
For those with heartier appetites than coffee and dessert (seriously, is there anything else?), there is also a small sandwich and savory pie menu. These change daily depending on what is available fresh at the market. We try a Turkey Ham Sandwich and I'll admit, because of the intense focus on premium coffee, I didn't expect as much when it came, but I was pleasantly surprised. The ciabatta was moist and chewy, the lettuce and tomato crisp and the mayo was noticeable, but not slathered on. Quite enjoyable!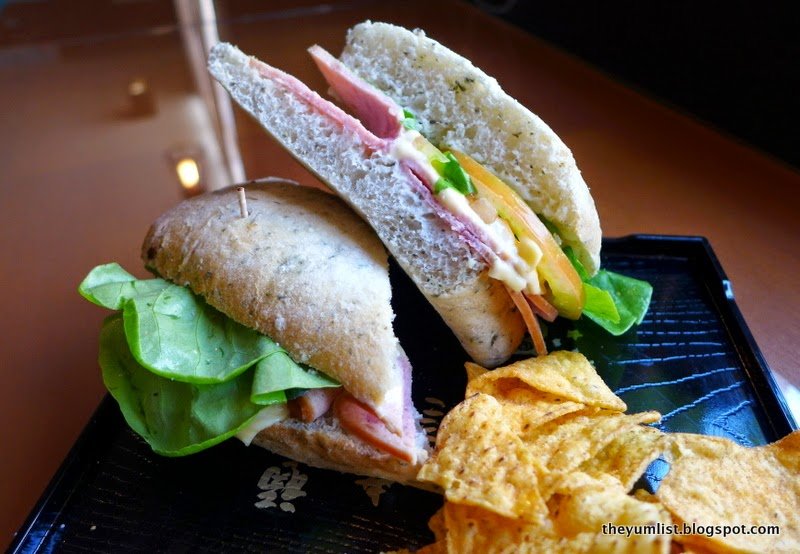 Turkey Ham Sandwich
Kids will also be in for a treat with the Waffle and Boysenberry Ice Cream from the Australian brand Tip Top.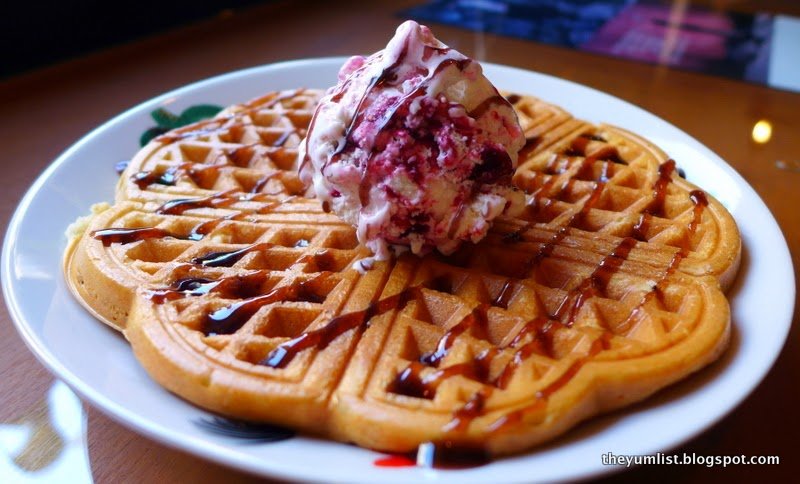 Waffle with Boysenberry Ice Cream
Ben mentions that it's been a challenge to find good baristas with so many coffee places popping up in KL, but we think he's definitely found the cream of the crop with his cheerful and skilled team.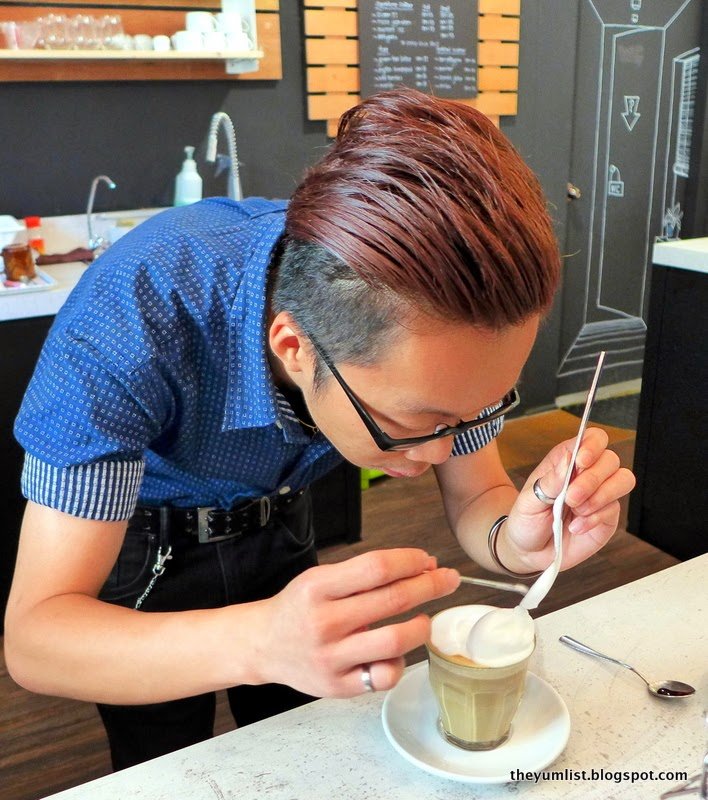 Barista Making 3D Latte Art
If you're not feeling the love in Chinatown, you can always visit Coffee Amo at its second outlet coming soon in TTDI.  Plans for this outlet include an outdoor area for smokers where pets will also be welcome.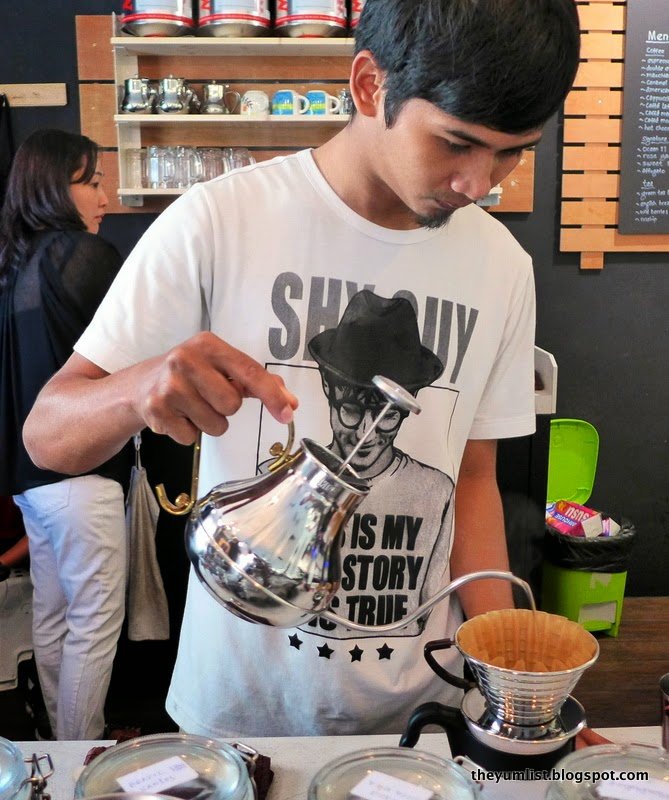 Hand Pour Speciality Coffee
Reasons to visit: 3D coffee art; premium coffees in syphon and drip; unpretentious surroundings to meet and greet over a good cup of java; skilled and friendly baristas.
Coffee Amo
First Floor, 54, Jalan Sultan
Kuala Lumpur, Malaysia
+6 03 2857 2677
www.coffeeamo.com
Hours: 10am – 9pm