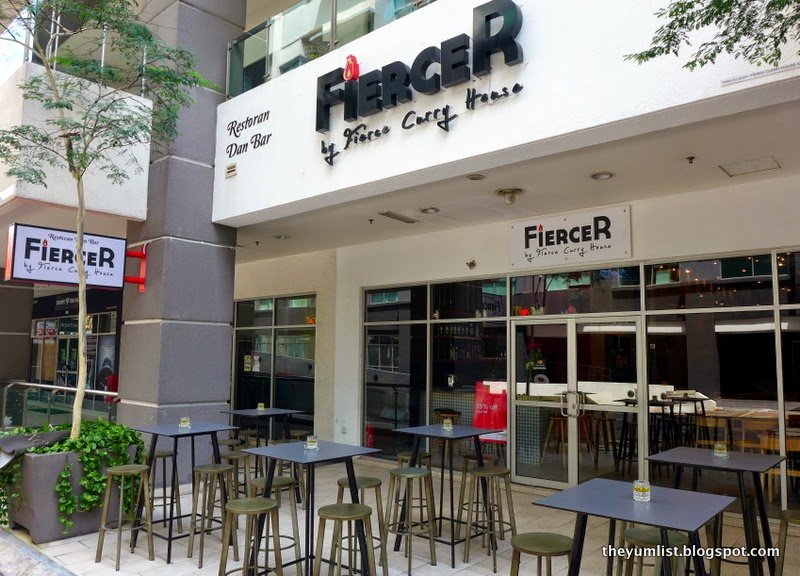 Fiercer, Northern Indian Cuisine, Publika
Fiercer, Publika
Words by Polly Szantor
Photos by The Yum List (Monica Tindall)
I don't have a number one favourite cuisine, but if pressed, I'd have to say that Indian food hits most of my pleasure points, especially when it's cooked with care. I'm thrilled, therefore, to have discovered Fiercer, where details really matter. The décor is minimalist with clean lines. Large paintings of Malaysian stars and Indian dancers hang on natural concrete and brick walls. Lampshades are made of metal tiffin carriers and biryani pots – absolutely unique and a testament to the careful creation of Fiercer.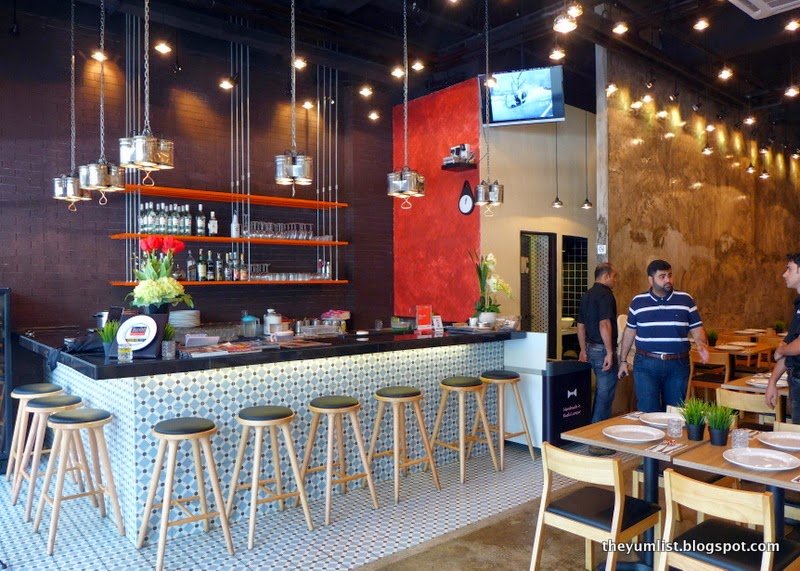 Fiercer Bar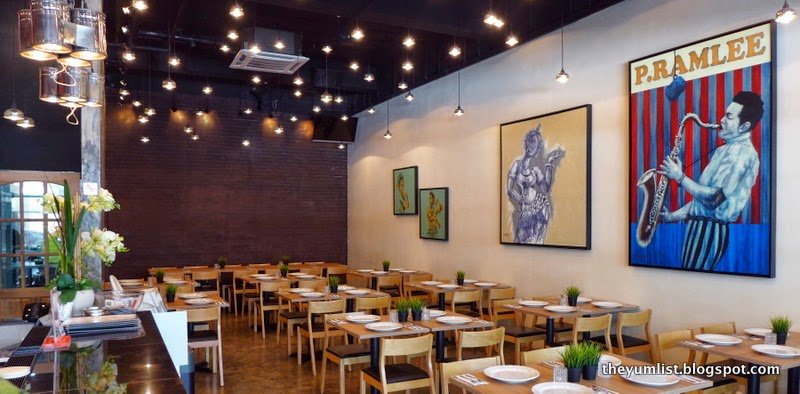 Fiercer – Dining Area – fully set up for functions with quality speakers, disco lights, smoke machine, iPod dock and flat screen TVs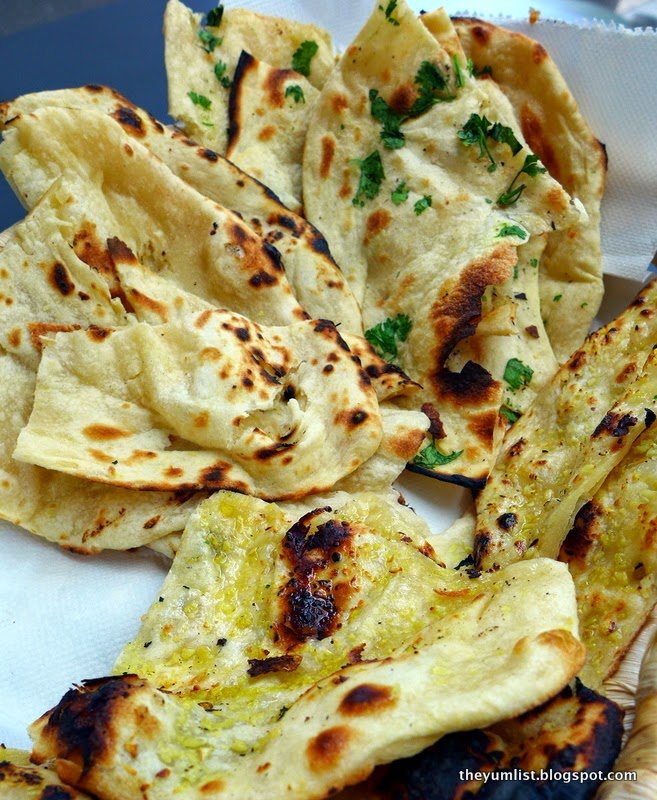 Mixed Naan
When I exclaimed that the Palak Paneer was so much better than the typical, rather bland cottage cheese and spinach combination I'm used to, owner Heruqh Jethwani shared a secret. His family owned Bangles, the iconic Indian restaurant that used to entice diners to Jalan Ampang. That explained a great deal. Bangles, the first North Indian restaurant in Malaysia, had a loyal clientele, and with good reason. The food was spectacular and I've missed it. I was thrilled to hear that the same recipes are used at Fiercer.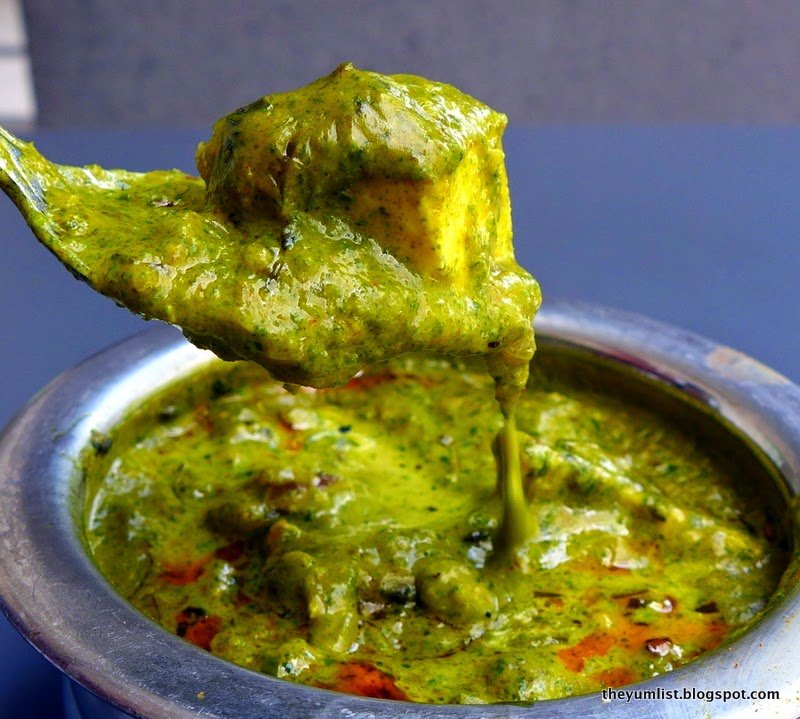 Palak Paneer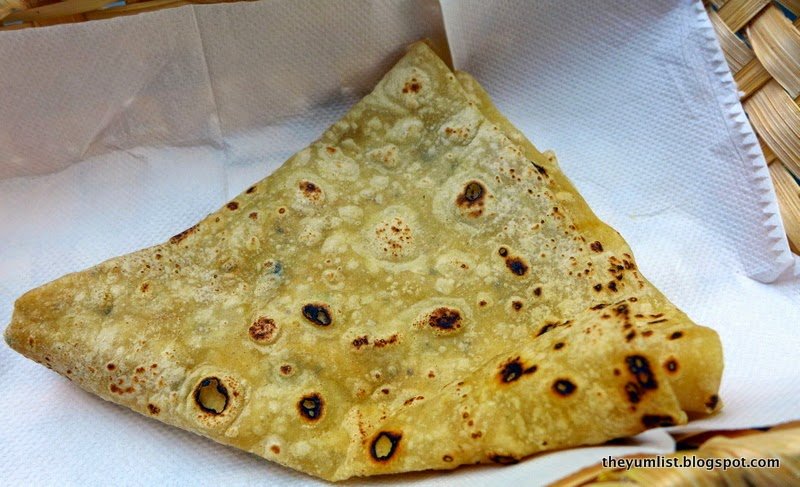 Indian Bread – Perfect for of those saucy dishes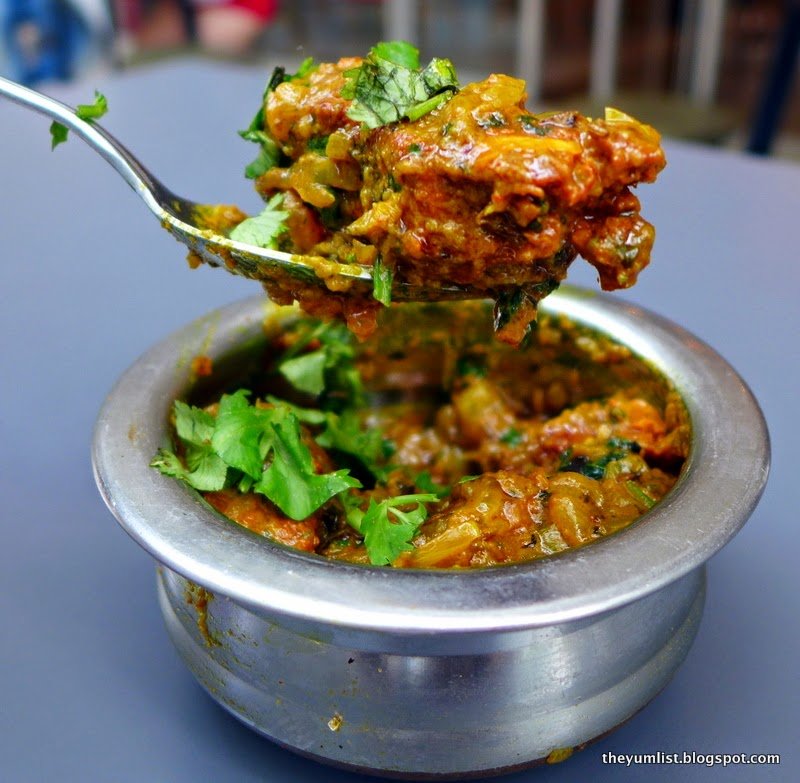 Mutton Masala
Heruqh is a man after my own heart – he hates the stringy bits in meat. To ensure the Lamb Sheekh Kebabs (RM18) are tender and free of filaments he minces only leg of lamb, resulting in grilled delights that practically melt in the mouth. Chicken Tikka Malai (RM16) is a dreamy combination of chunks of boneless, skinless chicken thighs in a mildly spiced, cashew nut cream sauce.

Chicken Tikka Malai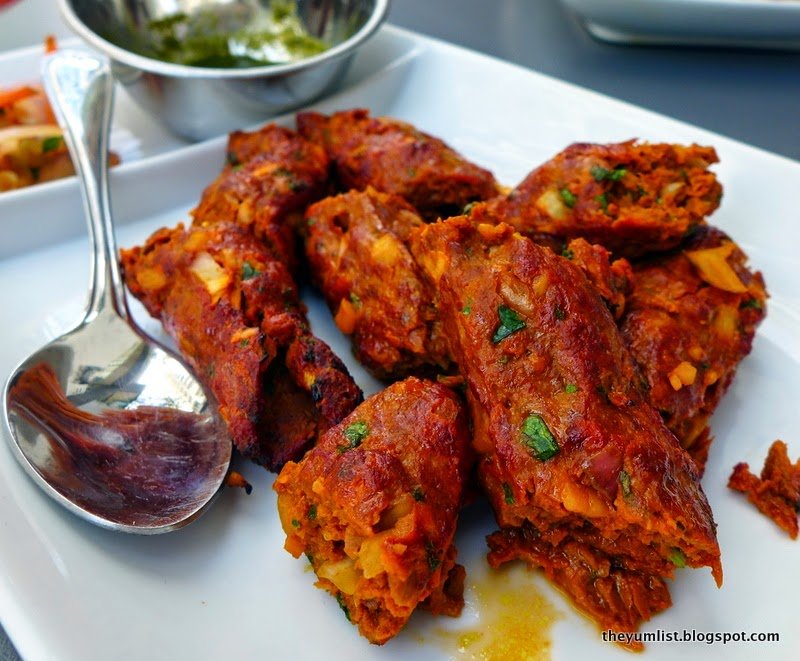 Lamb Sheekh Kebabs
The Tadka Dahll (RM10) is rich, thick, and a little bit spicy hot, while the Butter Chicken (RM15) is redolent with cloves and smokiness – the extra flavour comes from initial cooking in the tandoor oven. We also enjoyed juicy prawns – RM24 for regular Tandoori Prawns and RM26 for Tandoori Prawns with Mint.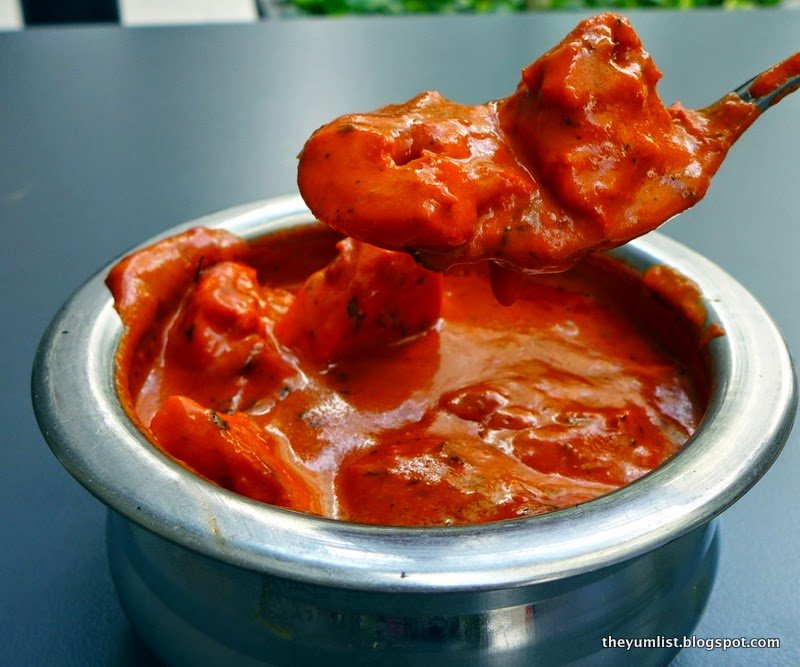 Chicken Makhanwala (butter)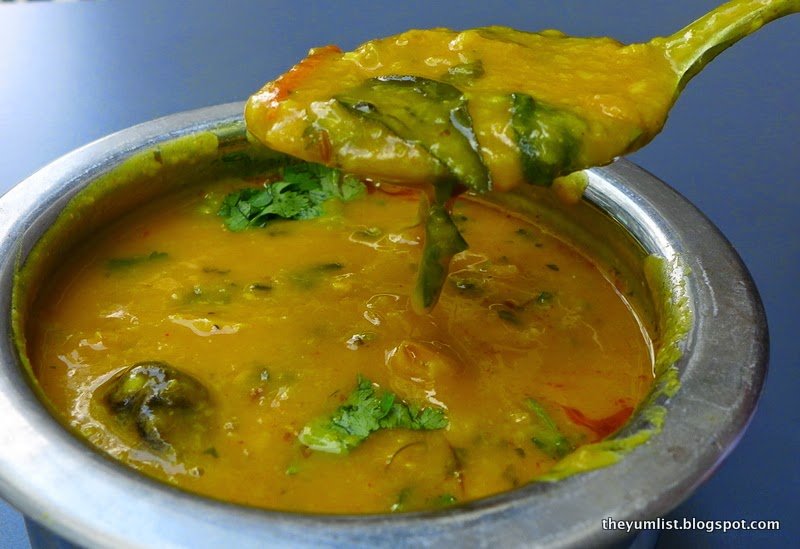 Tadka Dahl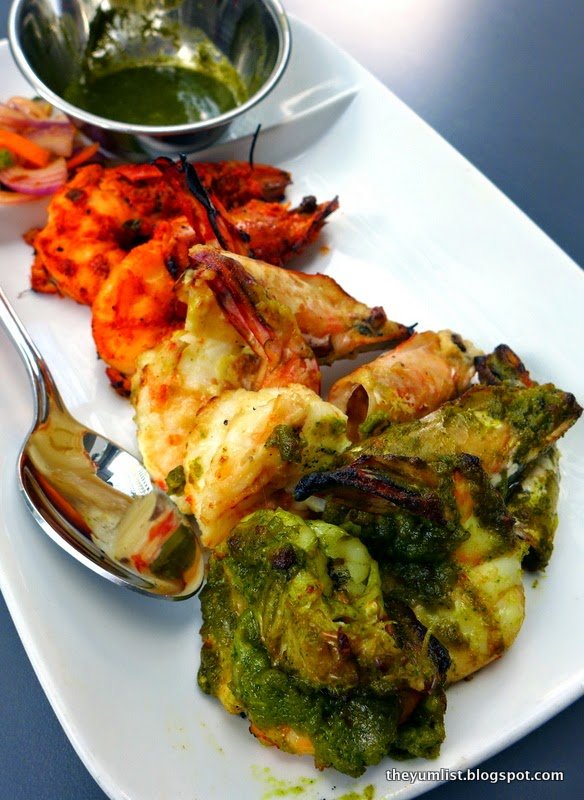 Tandoori Prawns with Three Sauces
Tandoori Chicken
Fiercer and its older brother Fierce, are famous for their biryanis and with good reason. They are made in the traditional way in lidded metal pots. Meat or fish is layered with partially cooked rice and compressed to pack it tightly. The top is sealed with a circle of dough and the dish is steamed to perfection. When the seal is broken, the aromas from the pot are mouth-wateringly sensational. The Mutton Biryani (RM22) is tasty and succulent with a generous portion of meat. There are several Special Biryani choices that must be ordered one day in advance, and we had the pleasure of trying the Cod Biryani (RM80). I'm not a dedicated lover of biryani, but this dish could win me over. The rice was infused with aromas from the fish and the fish itself was delicately perfumed with spices – a most excellent combination. All biryanis are accompanied by raita, curry sauce, and lightly pickled vegetables.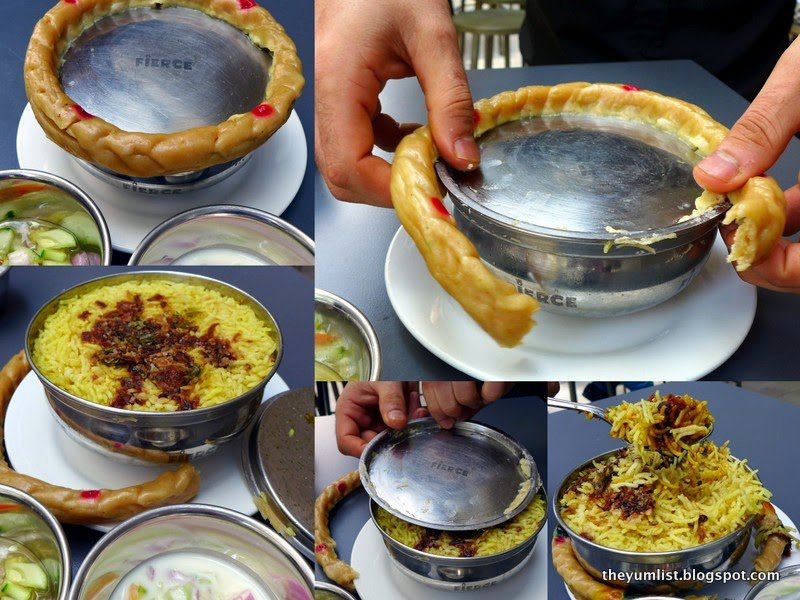 Biryanis
There are plenty of dishes on the menu to delight vegetarians and in keeping with the North Indian tradition, there's nothing too spicy at Fiercer. Although the restaurant is pork-free, there's a bar to keep imbibers happy. There are four house wines specially chosen to compliment the menu, priced at just RM18 a glass or RM96 a bottle. Then again, for something completely different, why not try the Malibou Mango Lassi (RM22)?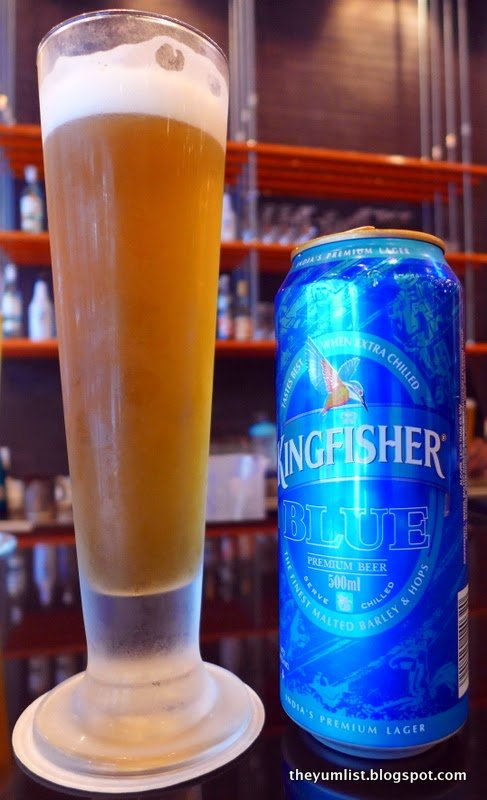 Kingfisher Beer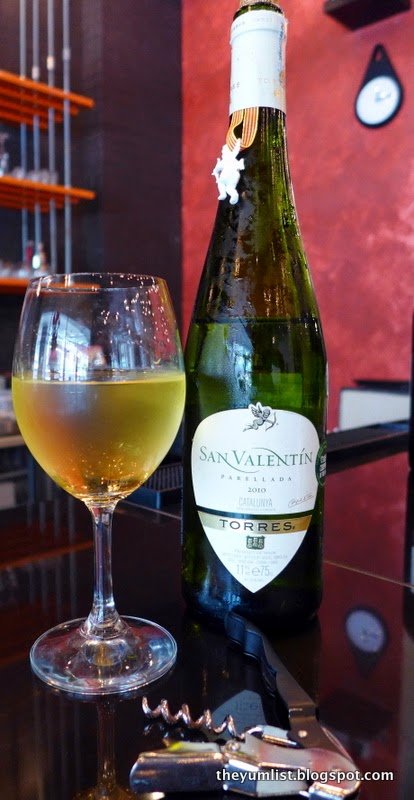 Spanish Sweet White Wine – San Valentino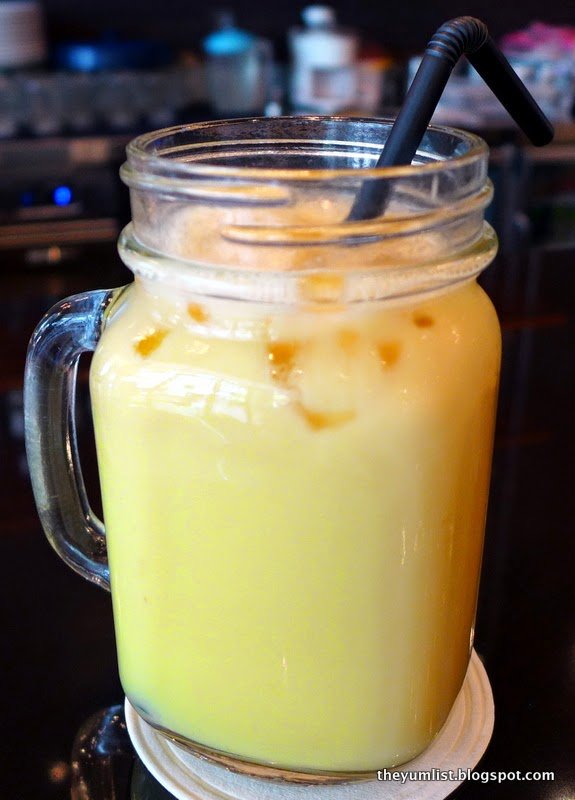 Malibu Mango Lassi
One final point is that Fiercer will deliver if a minimum of five Biryanis are ordered. You can choose combinations of 5, 10, 15 and 30 and the pots will be picked up the next day. Party time anyone?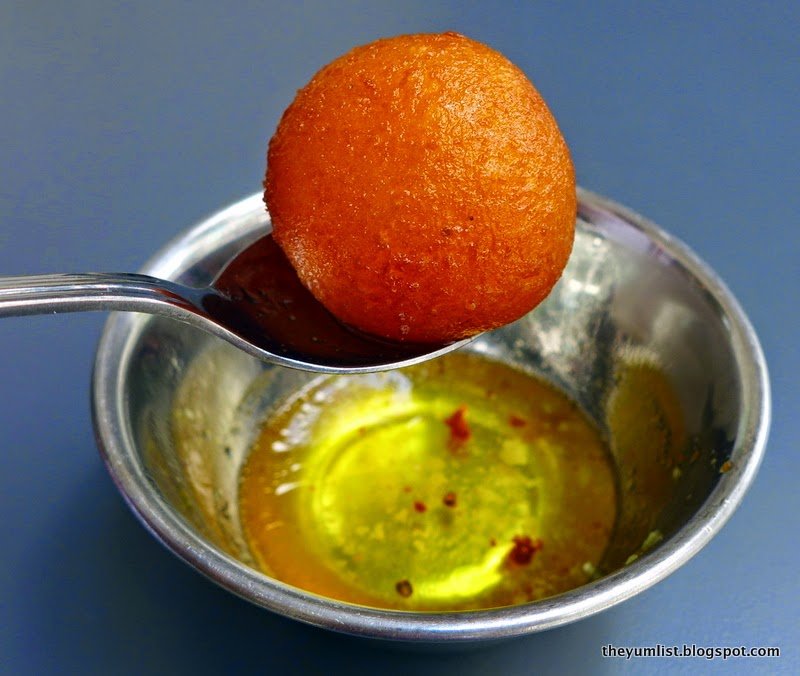 Gulap Juman – Grandma's Recipe
Reasons to visit: To sample Heruqh's granny's recipes. This dear lady is in her 80s and she's still cooking up a storm!
Fiercer by Fierce Curry House
D1-G3-5 Solaris Dutamas/ Publika
Jalan Solaris Dutamas 1
50480 Kuala Lumpur
Malaysia
019 770 1945
+6 03 6211 2066