Lacquer Couture – It's not just for the ladies
Words by Caning Jaramillo
Photos by The Yum List (Monica Tindall)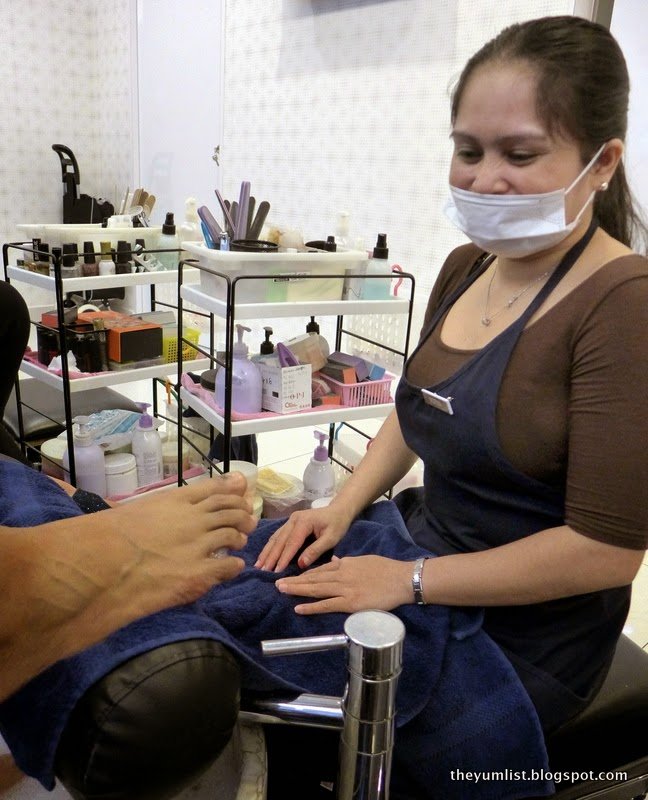 Nail Technician
After a busy day of running around doing errands, I was delighted to receive a last minute call from my wife saying, "Darling we have a spa review at Bangsar so get ready and I'll we'll go straight after work." What beautiful news to end my day! I picked up Monica and enthusiastically drove towards our destination. Stuck in the forever-unpredictable KL traffic, I quizzed my wife about what our treatment would entail. My level of optimism was squashed like a kid loosing his favorite kite to a gust of wind, when she explained we'd be writing about a Spa Manicure and Pedicure." Ooh la la! Aren't these treatments just for women? Had she tricked me into chauffeuring her and then just watching as her tootsies were massaged and I stood aside to take photographs? Yikes!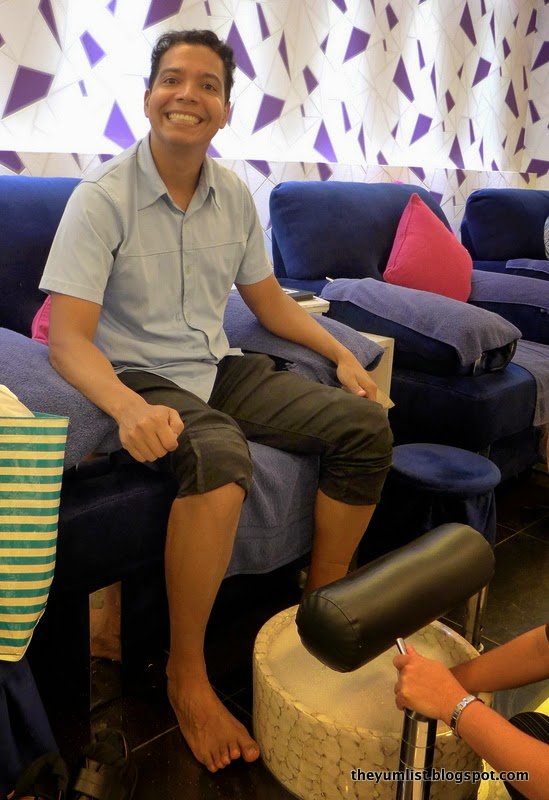 Ready to Roll!
After much reassurance that I in fact had not been tricked, we arrived to Lacquer Couture, The Nail Specialist. Monica as usual, introduced herself to the owner Jessie and chatted away as I goggled at the hundreds of colorful nail polishes lining the walls. Still a little anxious, I muscled in on the conversation asking, "Do you serve men?" Jessie smiled broadly relieving my doubt, "By all means!" She claimed her shop is actually quite popular for couples and, sometimes, men even come alone.
Seated in a comfortable armchair, one of Jessie's staff made me feel at home with a foot soak in warm soapy water, which gave me time to browse the extensive menu. Who thought there could be so many variations of what I previously thought a simple nail cutting? Jessie recommended the Exfoliating Manicure and Pedicure as popular amongst husbands waiting for their wives. Now settled into my surrounds, I eagerly agreed. In no time at all, I had another therapist begin work on my hands as my initial therapist continued on my feet. I felt like a king!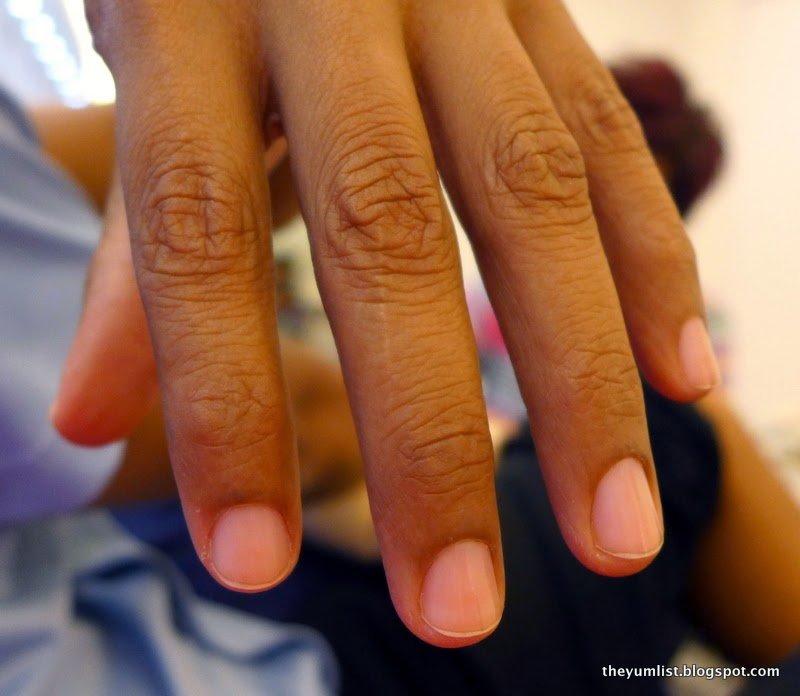 Buffed Nails
The Exfoliating Manicure (RM60++) includes a treatment to soften cuticles, shape nails and exfoliate dry skin. Instead of polish, I finished my session with an OPI brilliant buffing. My nails have never looked so shiny! Unreal!
The Exfoliating Pedicure (RM70++) follows much the same routine as the manicure. The technician however spent a bit more time removing the excess dry skin from my heels and toes. I can't believe what I have been missing out on all this time!
To my surprise, I experienced a wonderful afternoon in this nail salon and promise not to whine or question if my wife invites me along again. I might even consider a visit to Lacquer Couture on my own. Thanks Jessie and team for opening my mind to the pampering possibilities.


Reasons to visit: my wife no longer has an excuse to leave me out of her nail days – men are welcome at this salon!
Lacquer Couture
Lot S116, 2nd Floor, Bangsar Shopping Centre
285 Jalan Maarof
59000 Kuala Lumpur
Malaysia
+6 013 2094 0206
+6 02 2011 1560
Open Monday – Sunday 10am – 9pm