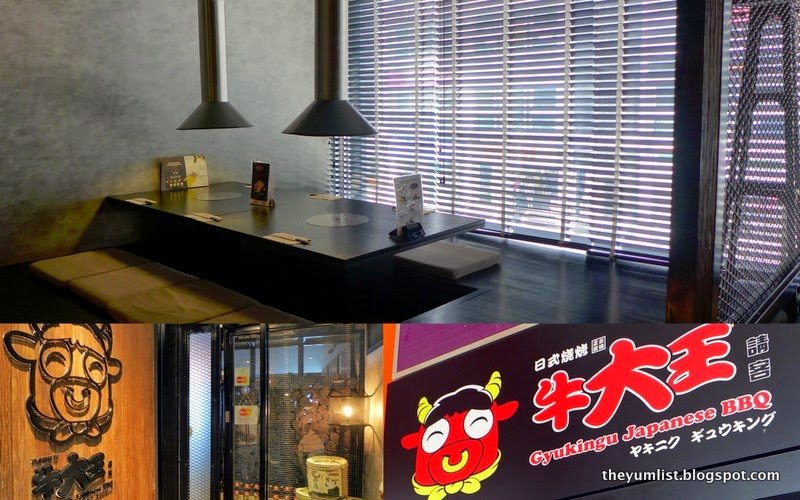 Gyukingu, Japanese BBQ, Kota Damansara
Savouring Salacious Saga at Gyukingu, Kota Damansara
Words by Han Sen Hau
Photos by The Yum List (Monica Tindall)
Describing Gyukingu is incredibly easy: it is a haven for carnivores. Inquiring our hostess on more leafy options was humorous, to say the least, as she looked like she'd committed an incredulous crime by not having a small "V" sign stamped next to a non-existent salad on the menu. Gyukingu is truly Japanese in that respect, for if you were to enter any yakiniku establishment in Japan itself and to request for a be-ji-ta-ri-an option, you'd simply receive a bemused smile, a meek shake of the head, and quite possibly a howl of laughter from the waiter as he disappears behind the noren leading into the kitchen.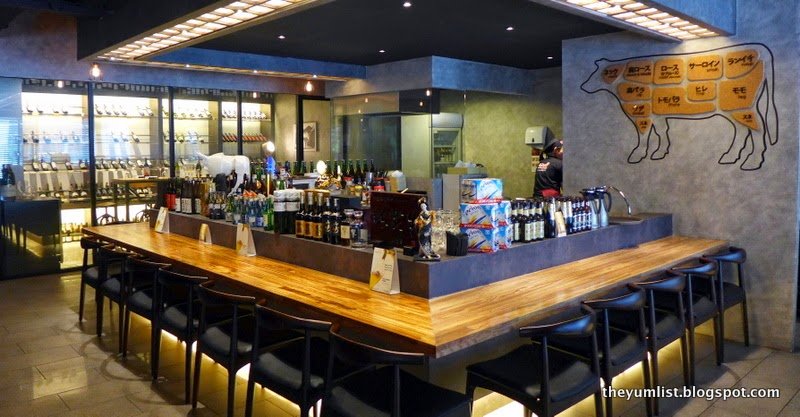 Gyukingu, Japanese BBQ, Kota Damansara
The thirst for authentic Japanese cuisine in Malaysia has never waned. For many city dwellers and pernickety eaters, guzzling raw slices of sashimi is no longer an exotic treat, but a weekend staple. These individuals thrive on leering at those who show the slightest sign of disgust when poking something that gleams an uncooked pink, or defile the sanctity of great sashimi by saturating them in wasabi-laced condiments. Having penetrated the local market for so many years in addition to the large influx of imported nihonjins, Japanese cuisine has expanded and refined the local palate, subsequently instigating the demand for even more exclusive delicacies, including the highly prized Wagyu.
Two things come to mind whenever someone utters those hallowed syllables. Firstly, its astronomical price. Secondly, its undifferentiated association with Kobe beef. A product of erroneous marketing, the latter is unfortunately an almost universal mistake many make when referring to Kobe beef, which strips Wagyu from its true diversity. Thus, perhaps it was in Gyukingu's interest all along to withhold serving Kobe beef to its customers, opting instead for the lesser-known yet equally legendary type of Wagyu obtainable from a western prefecture—Saga beef. But it would be a while before we were able to admire and sample these treasured cuts of meat. Our pilgrimage had brought us face-to-face with an elevator that moos, a delightfully surprising wine room, and an incredibly beefy menu, which hit us hard and fast by starting with decadent Okinawa Bacon.
It was a great start, and it positively set the tone for the rest of the meal. The bacon chunks had a wonderful fragrance, were lightly seasoned, and erupted with flavour at each bite. A seasonal feature that doesn't appear on Gyukingu's menu ("those in the know, know of its existence"), the Okinawa Bacon is their chef's specialty, which comes as no surprise to us with its melt-in-your-mouth quality. The small plate was emptied within minutes and the superior experience unjustly eclipsed the Japanese kimchi that was served with it. Unjust, for the kimchi was not without its merits, being a wonderful miscellany of sweet, sour, and umami bouncing on the tongue.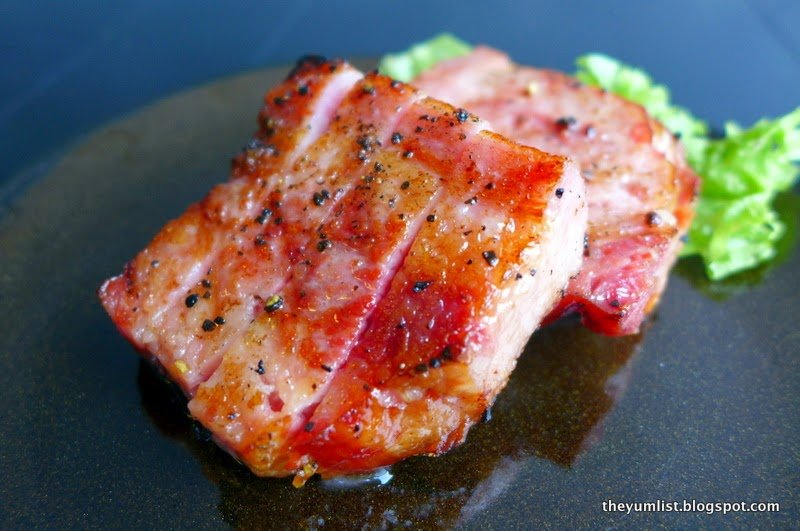 Okinawa Bacon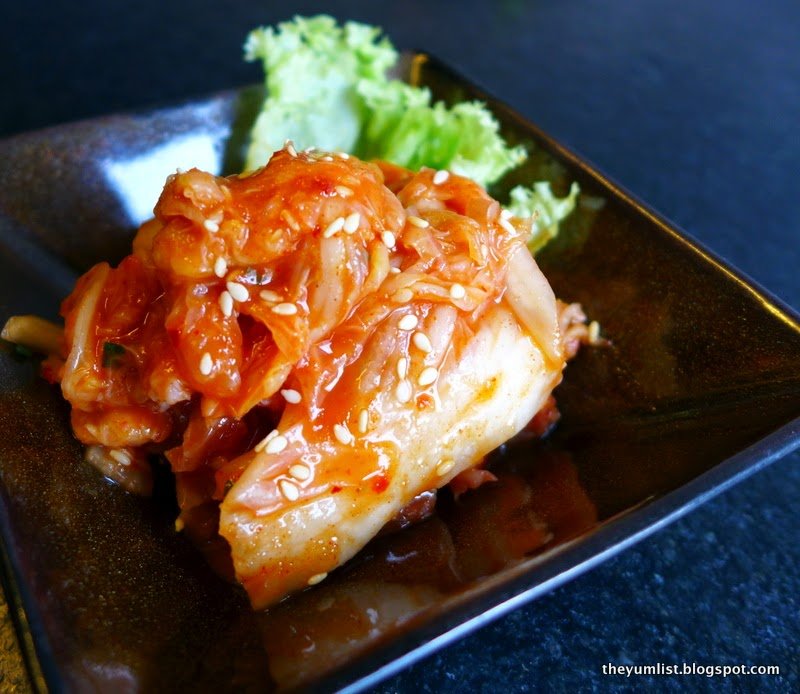 Kimchi
Our hostess wasted no time in tantalising our taste buds by dishing out cold cuts of Saga sashimi and the intense marbling on the meat was a luscious sight. The cuts were chewier due to the high fat content but, overall, retained an indelible softness as we worked our way through them and were fabulous on their own even though they came with Japanese soy vinegar.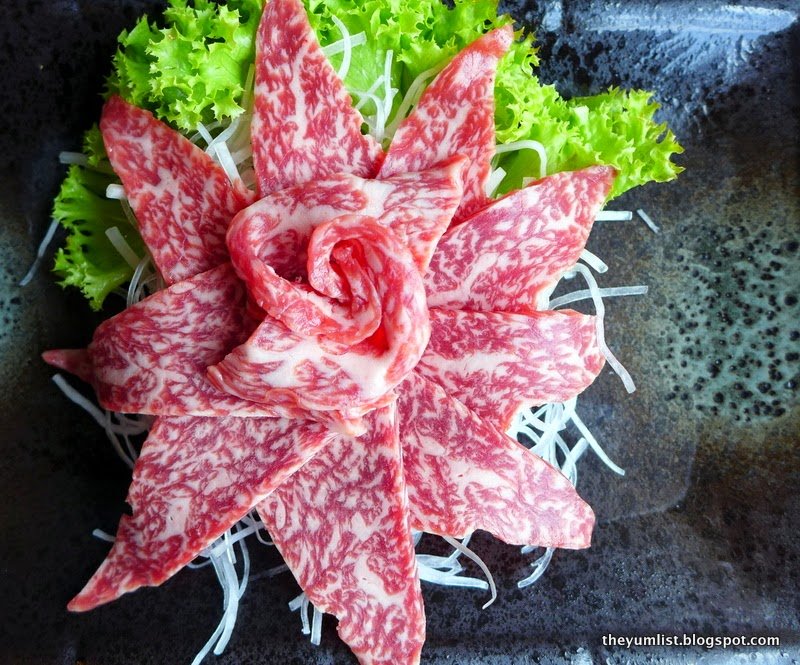 Saga Sashimi
The next item took us completely by surprise as we were suddenly presented with half a dozen of the largest and freshest oysters from Penang. An unusual transition and most definitely a boast of their own supplies, understandably so given their sheer size, the oysters had our eyebrows furrowing and mouths frothing in amazement over their quality. The oysters in the tanks of highly rated restaurants might clam up in shame over the ones we've had at Gyukingu—these had a sort of freshness that was reminiscent of watermelons!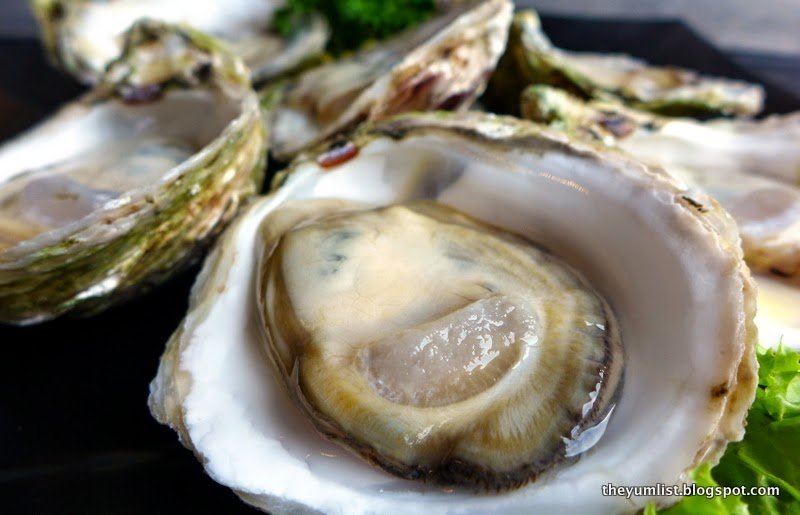 Oysters
The seafood serenade didn't end with the oysters, as our hostess fired up the charcoal grill and teased us by melting small dollops of butter on top of scallops (imported from Hokkaido) fired atop their shells. Like the oysters, the scallops drew incredulous chuckles from us over their size and quality, though I personally felt that they could've profited a little in terms of texture had they not been so large. Regardless, the scallops were fresh and slid brilliantly down the throat with just the butter.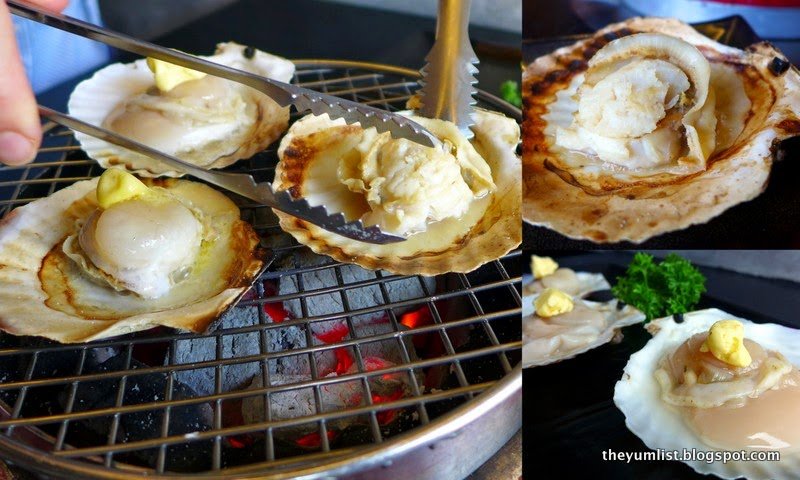 Hokkaido Hotate (Scallop)
After our momentary tryst with shellfish, we returned to the sight of familiar meats sizzling on the grill, beginning with their Special Ox Tongue that comes lightly drizzled in sesame oil. I have a slice with a spritz of lemon that comes with the dish, and decidedly prefer them without it as the zest from the fruit overwhelms the meat. That said, the slices were almost as addictive as the Okinawa Bacon, and I was a little saddened to have sampled only so little on my plate, before moving on to the pièce de résistance of the day, Signature Saga Atsukiri.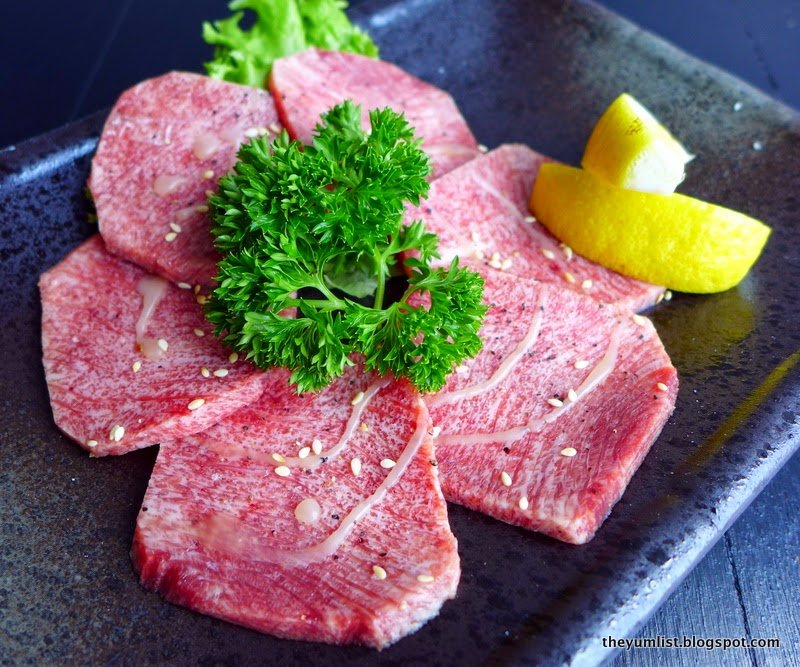 Ox Tongue
The main platter arrives in three different cuts: chuck eye roll, rib and tenderloin. I am odontologically obliged to favour the slimmer yet fattier chuck eye rolls, as these exhibited the least resistance under the pressure of my fragile choppers. Still, it was a treat to sample all three cuts at once and be able to compare their profiles back-to-back. The square rib chunks proved a little too tough for my liking, but the tenderloin was just right, even with minimal seasoning. Flavour certainly wasn't lacking in all three cuts, though leave it up to personal preference how you'd like these prepared and fired on the grill.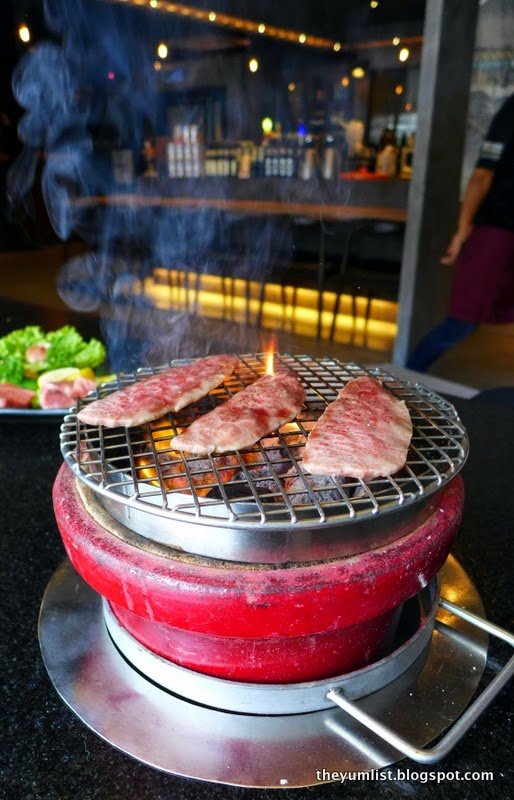 Firing Up the Saga Beef
The final heavyweight for the afternoon was Sakura Pork Belly that came in leaner slices and an amazing colour. The slices are best savoured wrapped in sanchu (lettuce leaves) with a little bit of kimchi and dabbed in Sanchu Miso sauce. Having consumed enough red meat to last us for a week, it was pleasant to end with a simple bowl of garlic fried rice and clear seaweed soup. Their dessert list isn't extensive, which is apt as their main forte lay with their meats, and their yuzu sherbet deserves a special mention for that much needed citrusy tang.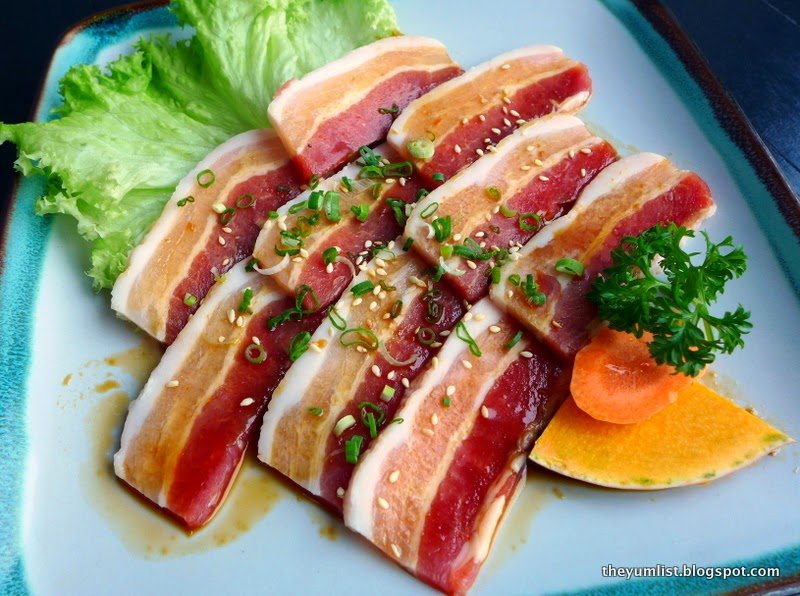 Sakura Pork Belly and Sanchu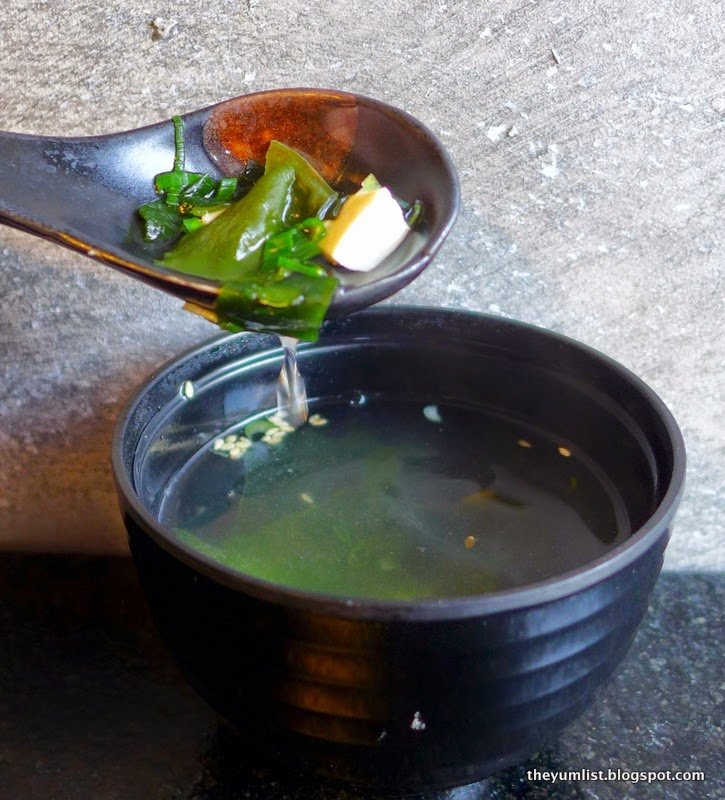 Soup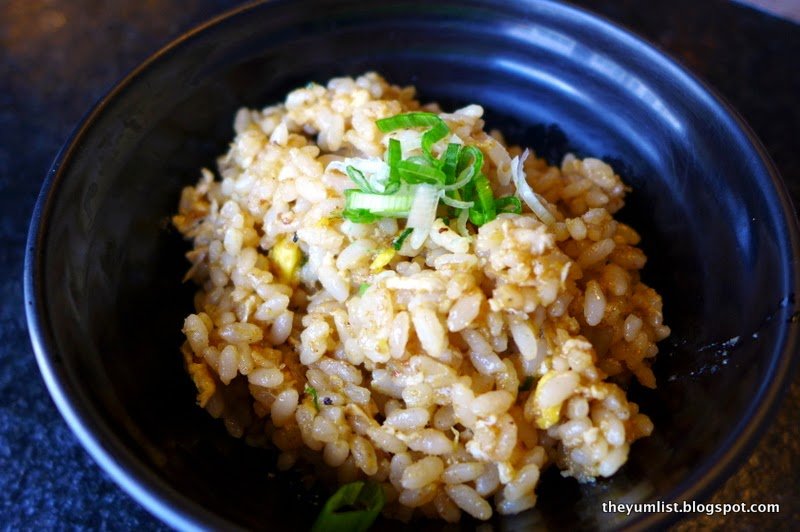 Garlic Fried Rice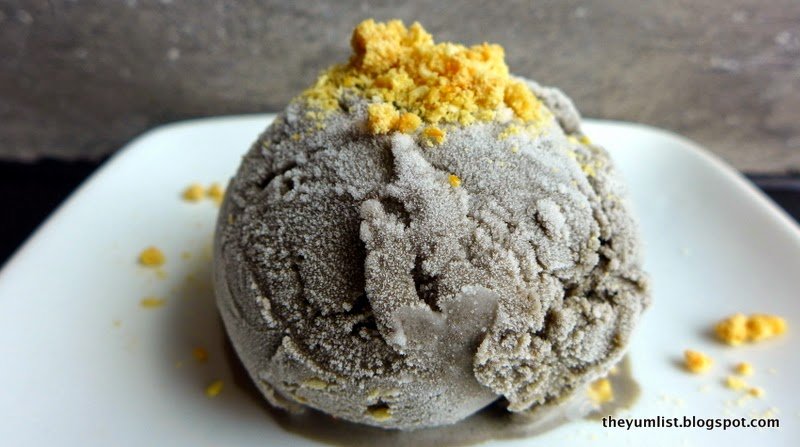 Black Sesame Ice Cream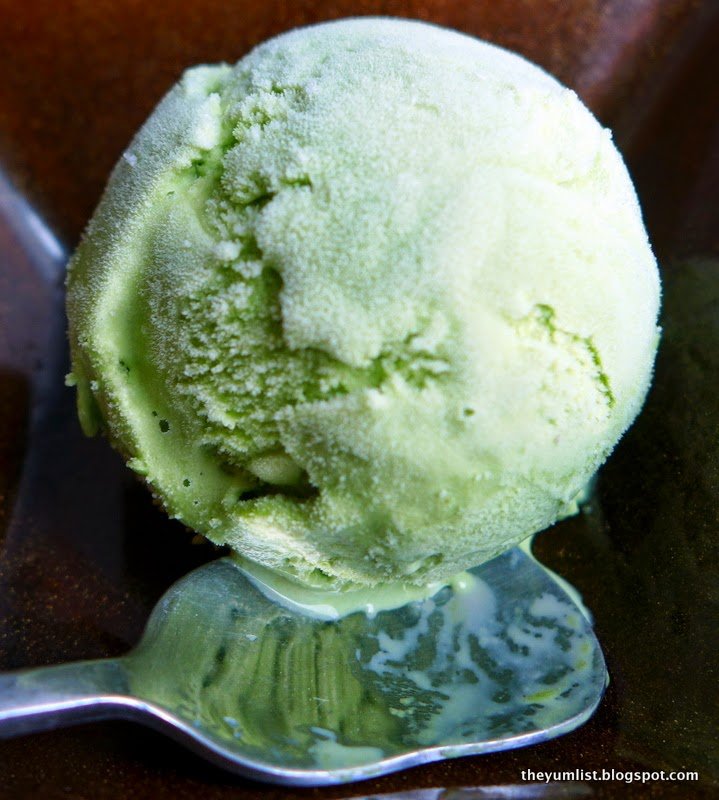 Green Tea Ice Cream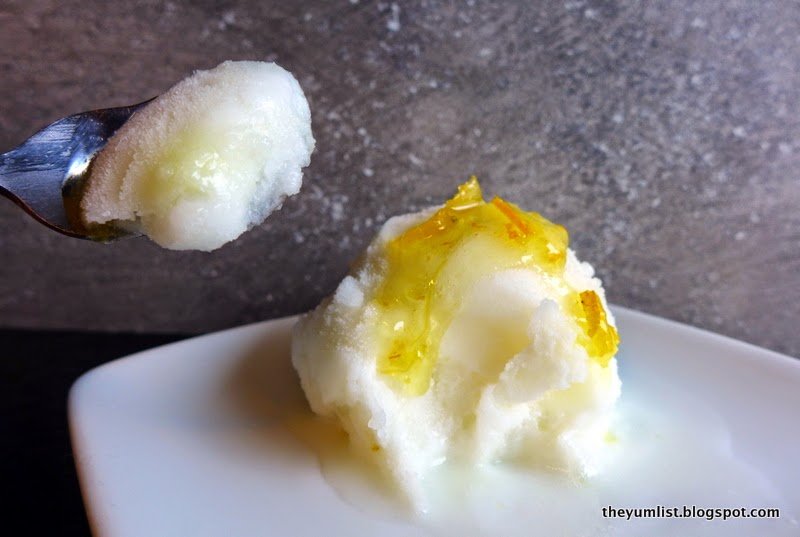 Yuzu Sorbet
As for drinks, we were cosseted in the company of their house wine, a 2013 Lavila Sauvignon Blanc and a 2011 Lavila Cabernet Sauvignon. The Sauvignon Blanc had a very dense and aromatic bouquet but my vote remains with the Cabernet Sauvignon, which was my preferred pairing partner for the afternoon and went particularly well with the Saga sashimi. Additionally, Gyukingu is the only restaurant in Malaysia that serves Kirin Draft Beer which was wonderfully smooth and flourishes with a malty flavour. Perfect for groups, it would be a shame to visit this yakiniku establishment and leave without having a few laughs over the Kirin Draft Beer.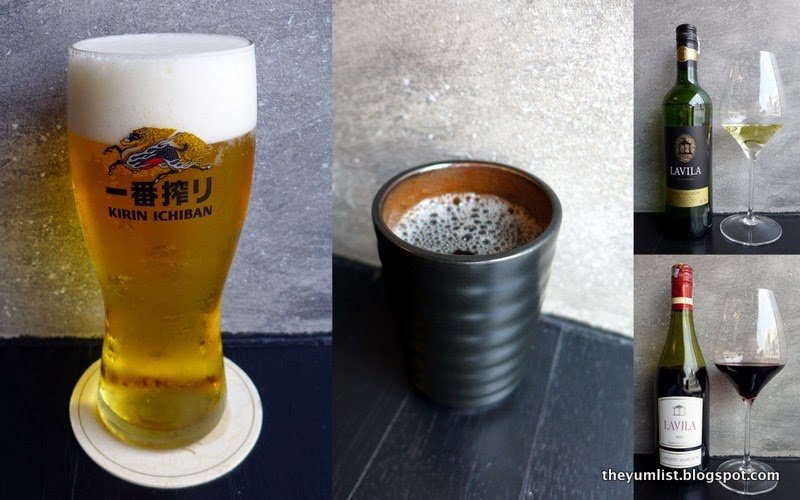 Kirin Beer, Bali Tea, French White and Red Wine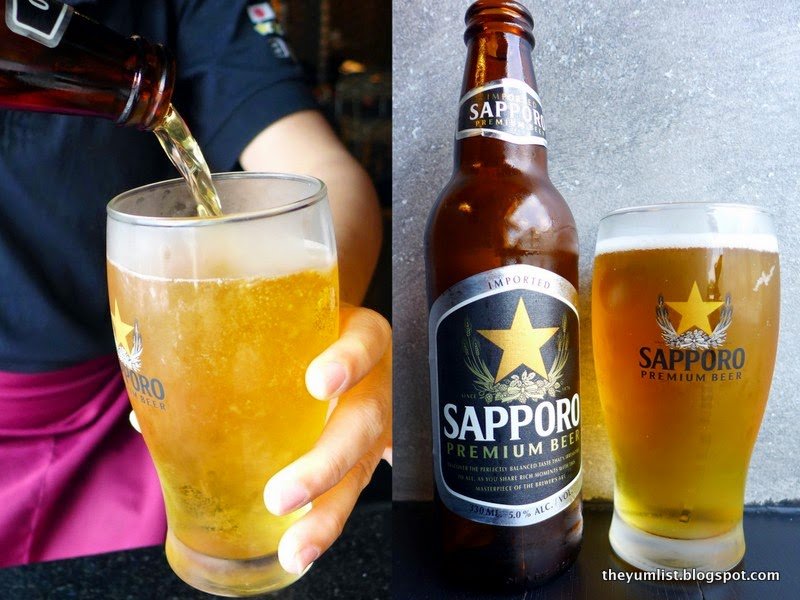 Sapporo Beer
"The King of Beef" certainly lived up to its name and despite its rather distant location from the heart of Kuala Lumpur, the place is definitely worth the trip for a great yakiniku experience. Not being a Wagyu aficionado, my only lament would be that I was unable to compare and comment on the difference between Kobe and Saga cuts side-by-side, which might prove enlightening to me. As the establishment celebrates its one-year anniversary this month, I can only hope more seasonal varieties will grace the pages of its menu and I look forward to visiting it again.
Reasons to visit: The fresh oysters (I'd be lying if I say this didn't impress me, so much so that I have to list it first); the Okinawa Bacon (check for availability); the Saga beef; Kirin Draft Beer.
Gyukingu
Japanese BBQ Kota Damansara
28-2, Jalan PJU 5/17
Dataran Sunway, Kota Damansara
47810 Petaling Jaya, Selangor
Malaysia
Opposite Public Bank on the first floor
www.facebook.com/Gyukingu/info