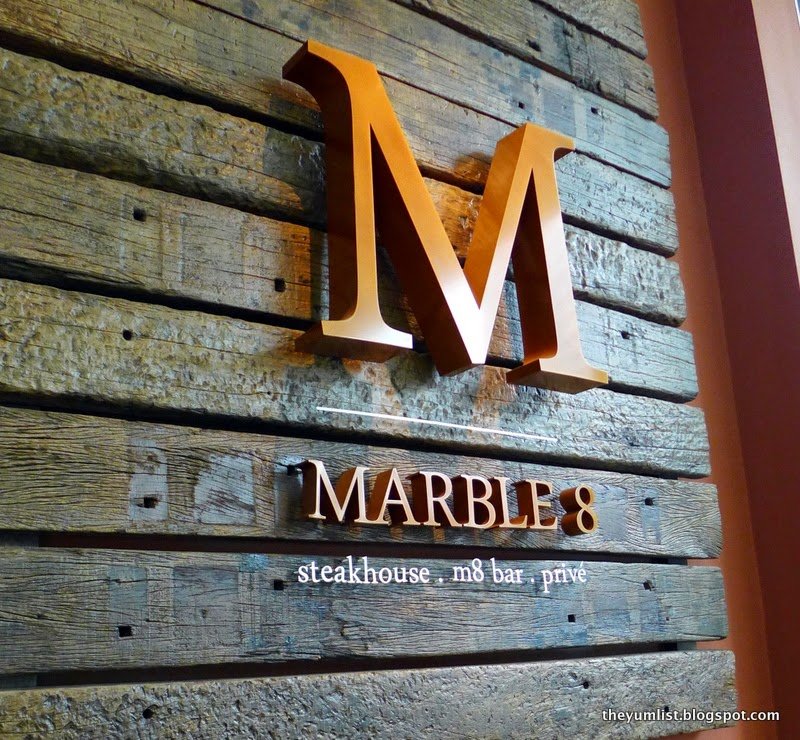 Marble 8 – Steakhouse – Bar – Lounge
Marble 8, Steakhouse – Bar – Lounge
Words by Kirsten Durward
Photos by The Yum List (Monica Tindall)
I don't know about you but just every so often I get a hankering for a really great steak. So with a place around the corner from my home being promoted as the 'pinnacle of steakhouse dining, I felt compelled to join this chance of a taste. After a whistle stop tour taking in the Champagne and cigar bar on the top floor (I know where I want to come back to please…) we are settled into one of Marble 8's two private dining rooms with a spectacular back drop of the iconic twins.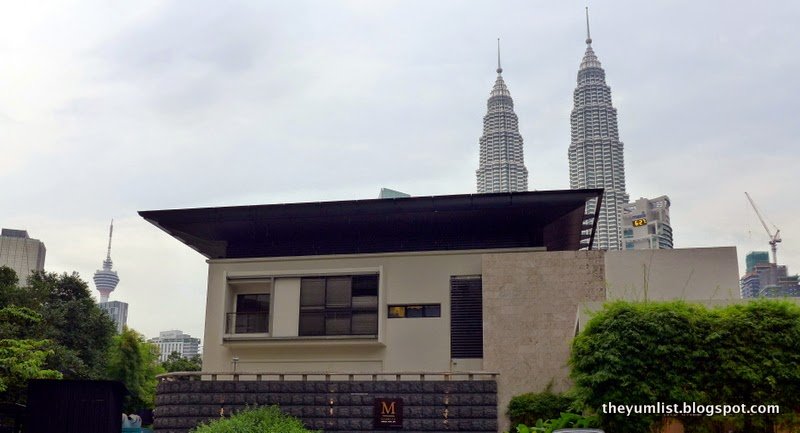 Marble 8 – Carpark and Entrance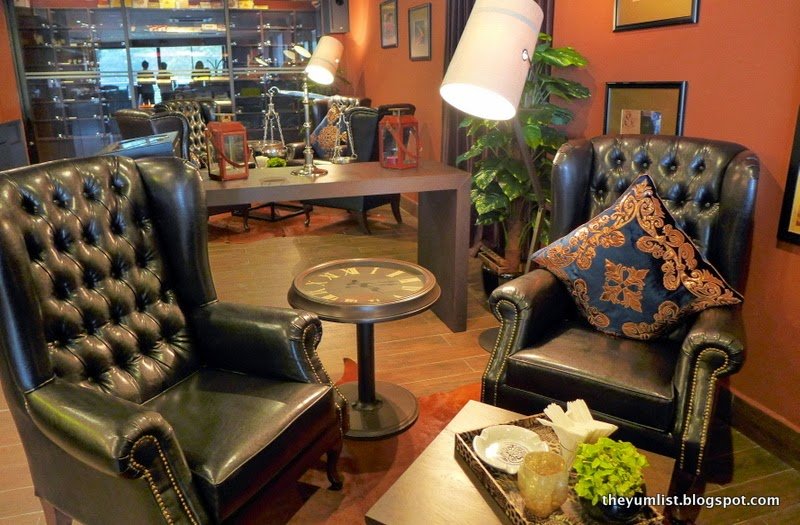 Upstairs
Throughout the evening I'm served with such attention to detail and grace that I am forced to ask if this is normal service or if we are being treated to VIP attention. The gentle answer comes back, 'This is the same service all our guests experience.' Well I loved it, unobtrusive and delightful, I wanted for nothing.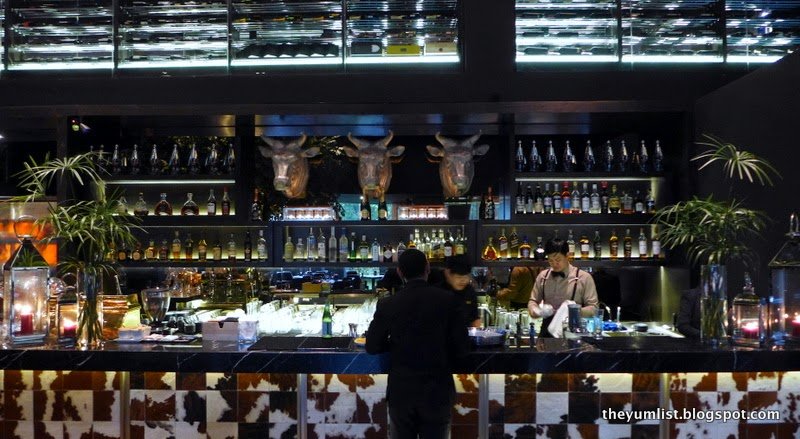 Marble 8 Bar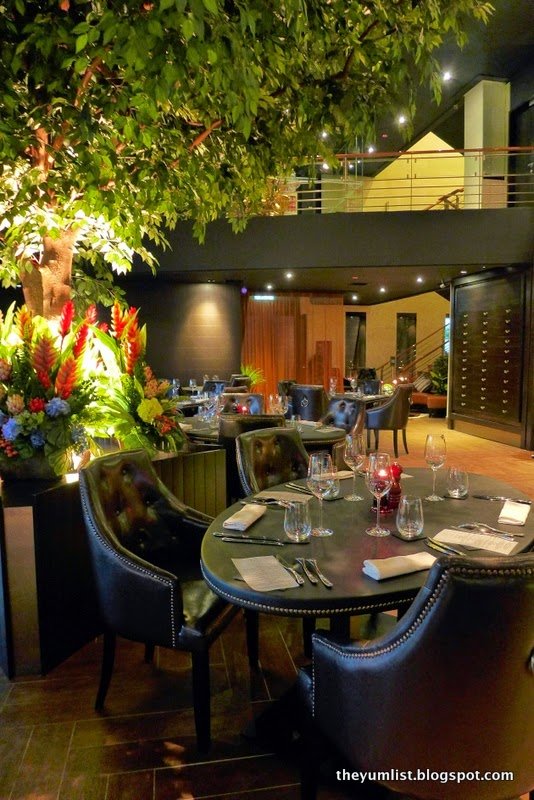 Dining Area
What greets and awaits patrons to this steakhouse is a dedication to serving only the finest Wagyu and Angus, local or international. Offering the best cuts bar none, marvel at the bespoke dry-age cellar designed to optimise the dry-ageing process, which brings out the flavours and tenderness of the beef. Grilled on specially crafted grills, the steak that we experience is second to none.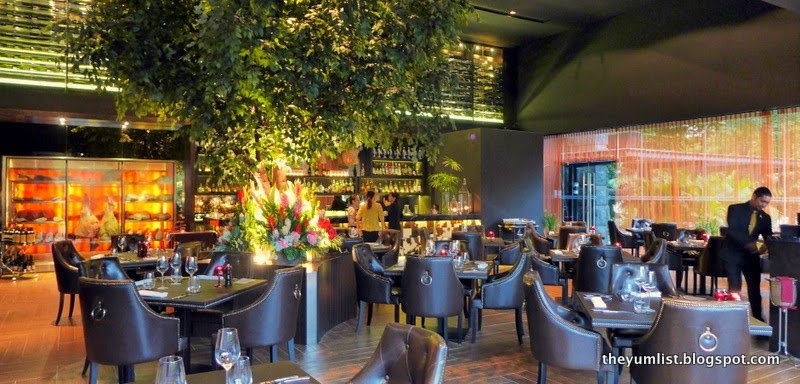 Dining Area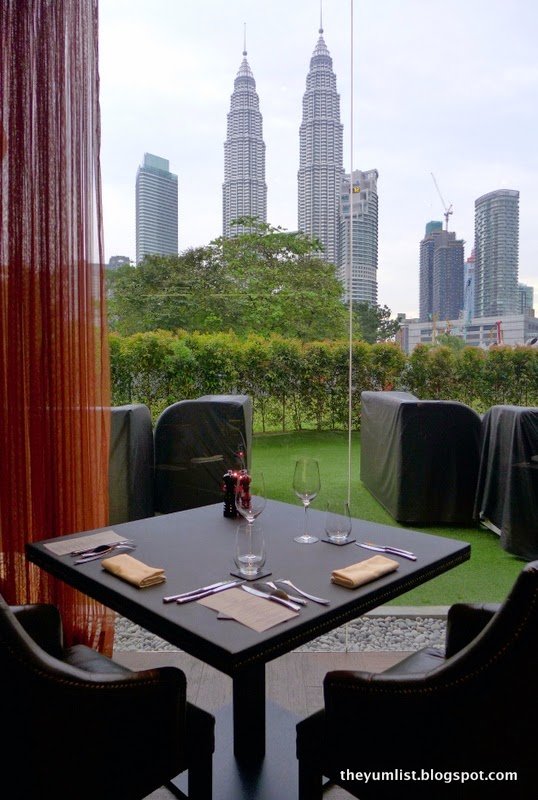 Table with a View
A groaning platter of freshly baked Mediterranean style breads is placed in front of us. Oooh what to try first? I plump on a twist of honey pretzel which is just as fantastic with the smooth pumpkin dip or the lighter fluffy zucchini whip. A corner of a basil pesto roll dunks into a rich dense tomato reduction, the dark green of the herb twinkling thoroughly through the bread. Polenta Roll is something different that is an instant hit with our Yum Girl, Mon. I l enjoy them all but my favourite is the dark kalamata olive roll, like the perfect savoury Danish.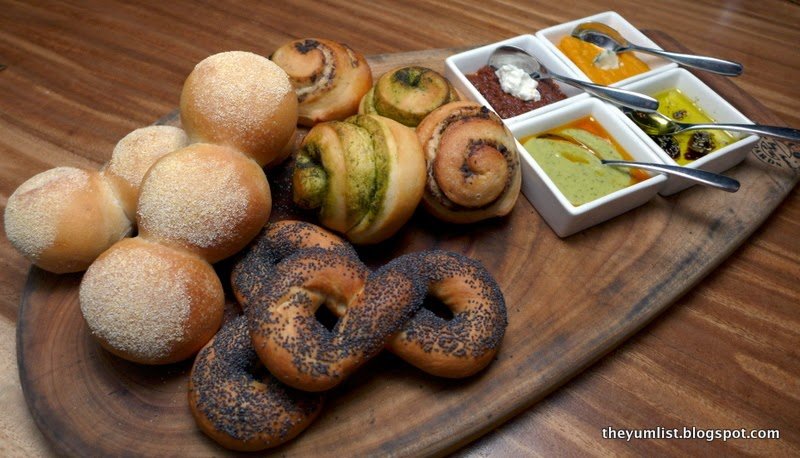 House Baked Bread and Dips
The theatrical amuse bouche is first of all an amuse yeux. A glass bowl perched in a Japanese zen style arrangement, opens to reveal poached quail eggs glistening in a little light steam. A light, smoky aroma fills the room; stimulating the olfactory senses. And now for a taste, I spear a tender egg, dip it in rosemary salt and take a bite. It melts delectably in the mouth. We're told the dramatic presentation changes every month, so yours is likely to be a surprise.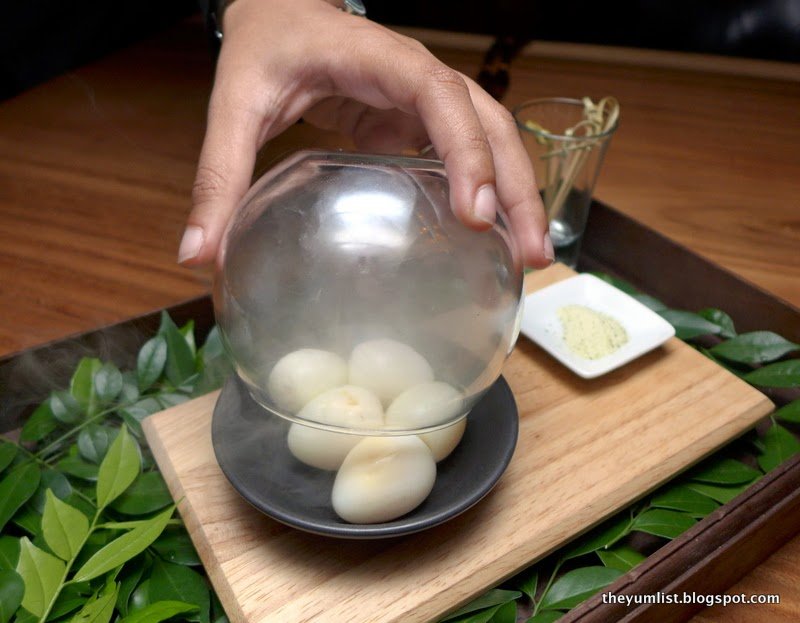 Amuse Bouche – Quail Eggs
Our fresh starter is the Summer Heirloom Tomato Salad (RM88 ++). The crisp tang of rocket and the darker mellow tones of basil mingle with ripe red tomato. But the star of the dish is the bur so much lighter and fresher than a mozzarella. It stretches on the palate, literally melting over my tonsils. Often people mess around with this kind of food, but this is the way I like it, classic, straight up with quality fresh ingredients and a great balance of flavours.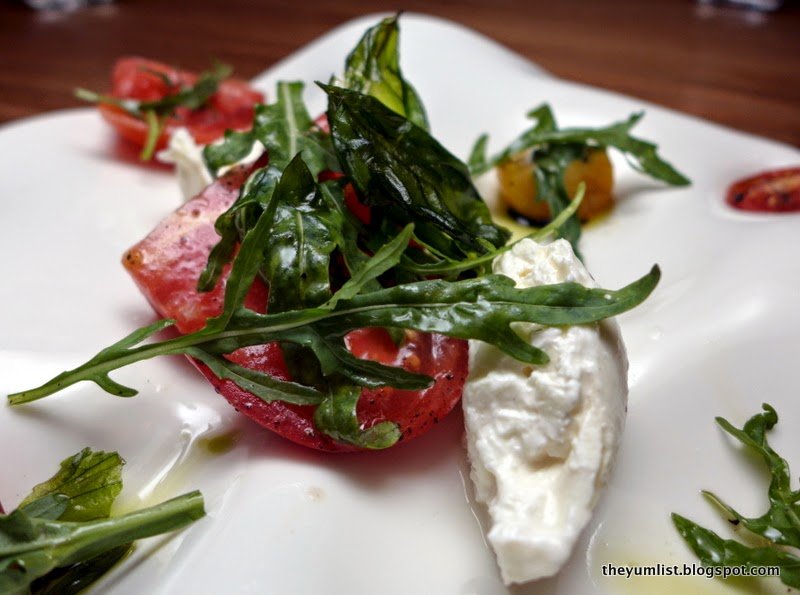 Summer Heirloom Tomato Salad
We're honoured with a visit from our beef before it is cooked and a thorough explanation from Chef Paolo. We're trying the regular 'wet' Black Angus Tenderloin (RM148++), and the dry aged Wagyu boneless Rib Eye (RM268++). Marble 8 boasts its own personal cut of meat from the group's Australian suppliers, Stanbroke, and we are assured that all the grass fed beef is halal certified. It is dry aged in the house chiller, taking between 3 to 5 weeks depending on the cut.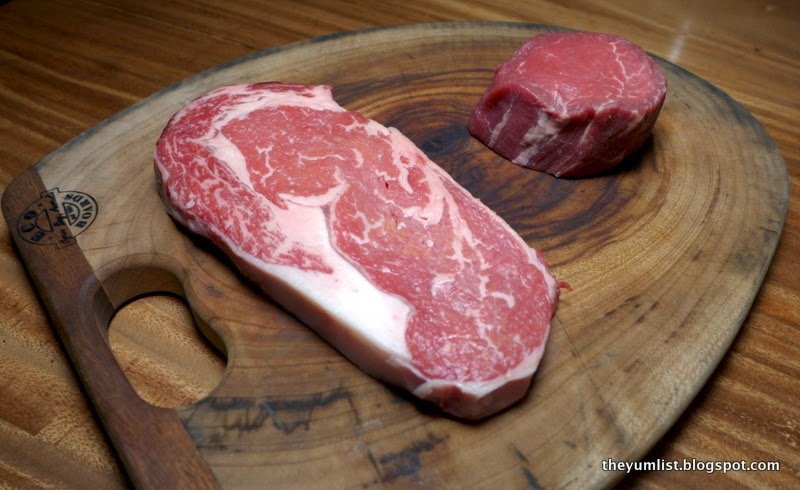 A Preview of Dinner
It seems like only moments pass before the Black Angus is back sizzling on a slate platter. It looks juicy and tempting, should I be biased for my national beef? It's simply served and slices oh-so-easily. Just seared and amazingly soft with buckets of taste. Sauces are available to order but we are very happy with the three types of salt on offer for spooning and sprinkling. Good meat really needs no adornment.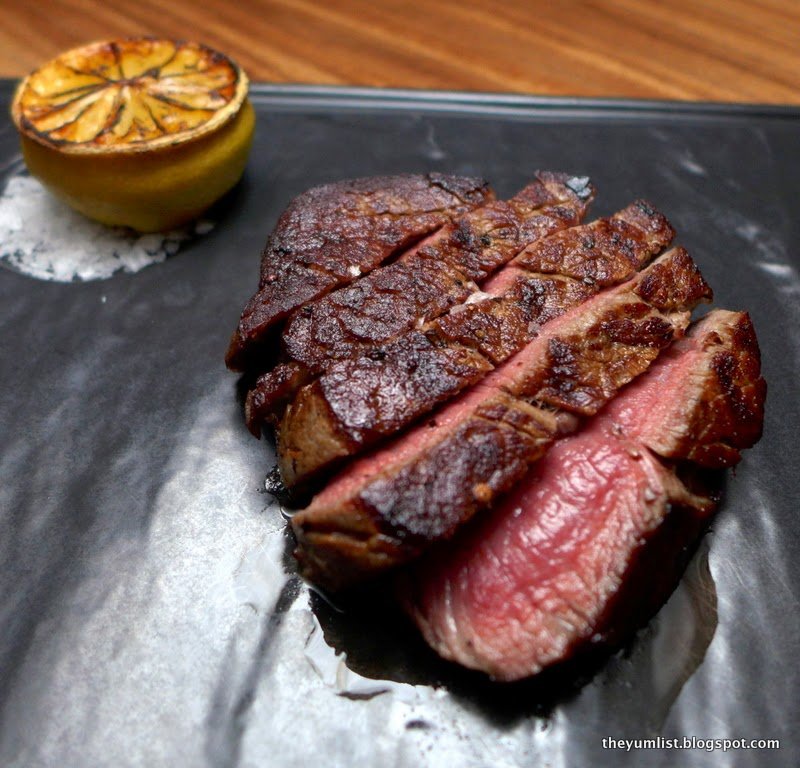 Black Angus
The Boneless Ribeye is Chef's personal favourite. The dry ageing is supposed to give it a greater density of flavour. I certainly note more texture, and a more fatty lip smacking sensation to the meat. The flavour if anything is slightly caramelised. It is a piece of beef for connoisseurs and we all agree it would go well with a dry flinty red.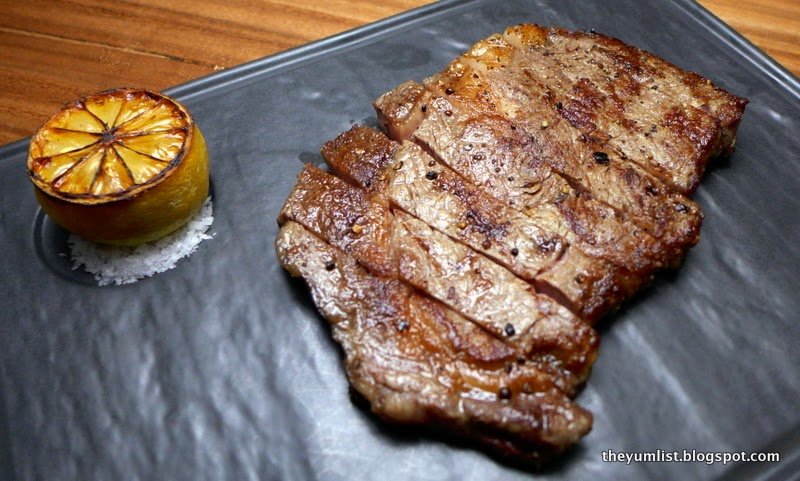 Boneless Ribeye
Although steak is obviously a passion at Marble 8, there are other lighter options on the menu. We drool over a very buttery piece of Atlantic Cod, (RM138++) that flakes beautifully off the fork. Enhanced by a very light silky Hollandaise, contrasted with a cheeky pomegranate salsa and firm salty asparagus, this could become a favourite with its lingering buttery taste.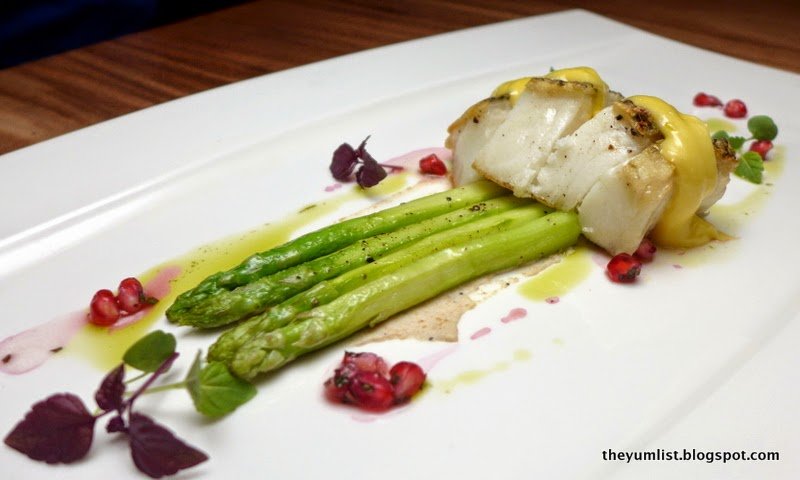 Atlantic Cod
On the side we are surprised with two creatively original vegetable accompaniment. Green asparagus with egg mimosa and shaved Parmesan (RM26++) is perfectly cooked and with lovely sour and salty notes, but my fork goes back for extras of the fabulously sweetly spiced roasted rainbow baby carrots and cumin dressing (RM26++).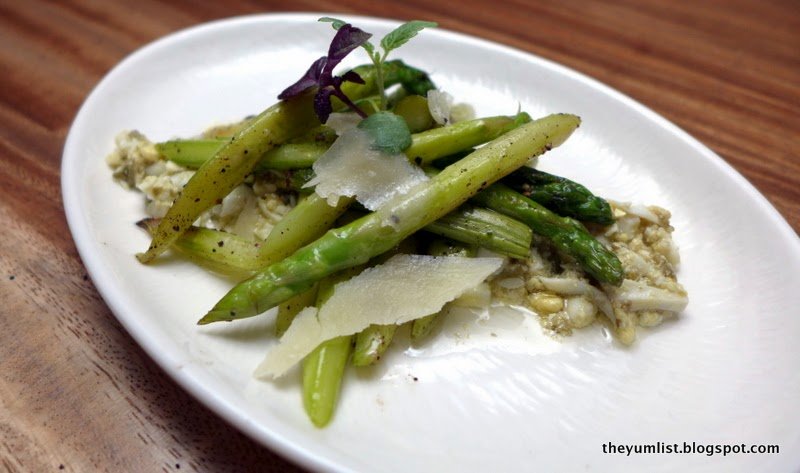 Green Asparagus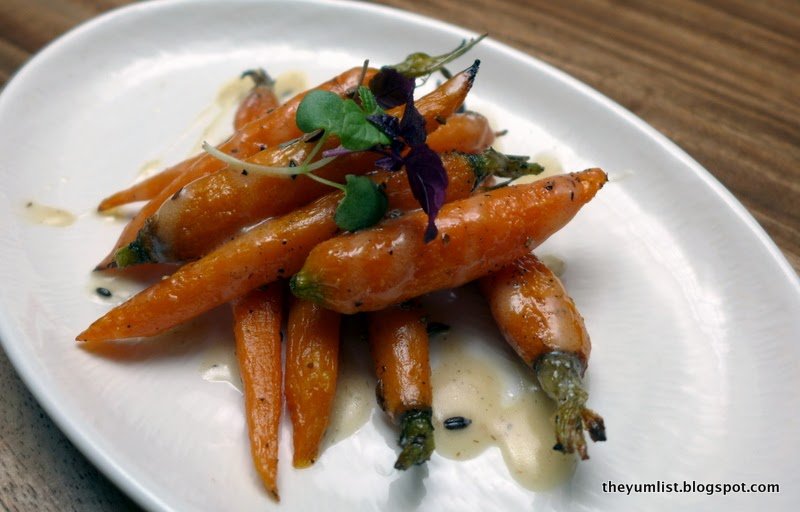 Baby Carrots
Another unexpected treat, signature of Marini's on 57 also, is a small platter of orange madeleines, delightfully orangey sweet with a coconutty texture.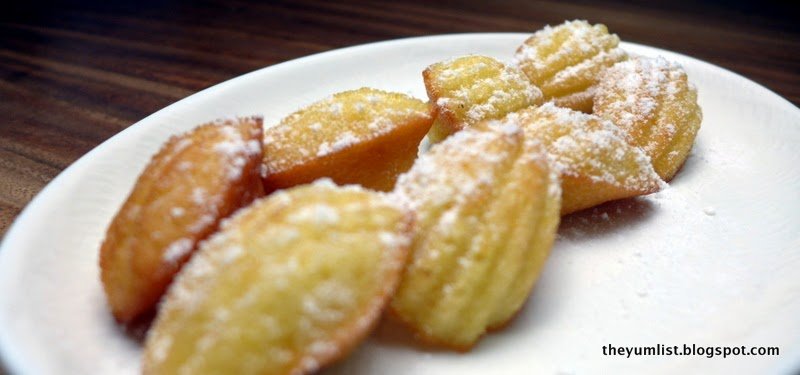 Complimentary Madeleines
Dessert is a hit with these sweet toothed tasters. Salted Daquois (RM38++) is perfectly plated to tease and tempt. A pretty forest trail of crumble is scattered through fresh fruit, while a heavenly concoction of hazelnut cream, white chocolate, dark chocolate with meringue at the centre, melting coffee ice cream and tart warm raspberry sauce silences us while we toy with all the tastes and textures.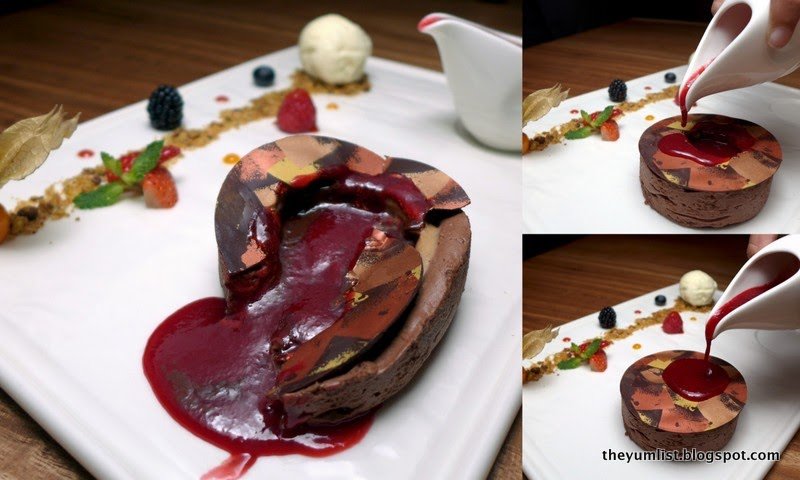 Salted Daquois
Last but by no means least, comes the treasure chest of chocolate! Just what we have been waiting for. Our hostess opens the lid with a cheeky smile and we all gasp with anticipation. Layer upon layer of hand made treats, truffles, white, dark layered. Hmm… how many are we allowed? Raspberry and peanut butter, bitter chocolate with apricot, white chocolate with almond nibs, coconut truffle… Raspberry and peanut wins the day for me. It's a sensational and moreish combination… I wonder what will be in the treasure box when you visit…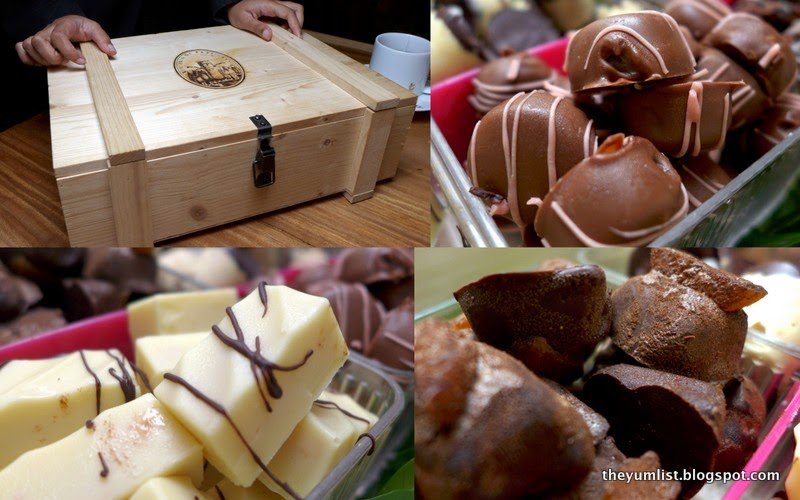 Chocolate Box
Marble 8 is open for lunch and dinner, with last orders at 10:45pm for a 12 am closing.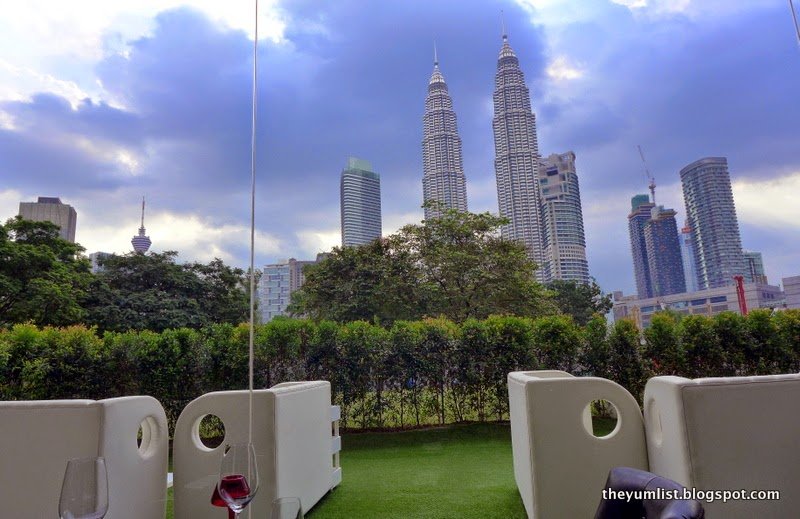 View from the Private Room
Reasons to visit: lovely views, top quality beef, wonderful fresh flavours, decadent dessert and attentive service.
Marble 8
63 Jalan Binjai
Persiaran KLCC
50088 Kuala Lumpur
Malaysia
+603 236 6030