Soiree Bar, Maison Francaise
Dressed to be the new party place in town, with some flirtatious advertising and racy videos, Soiree Bar just could be the next location to whoop it up in the city centre.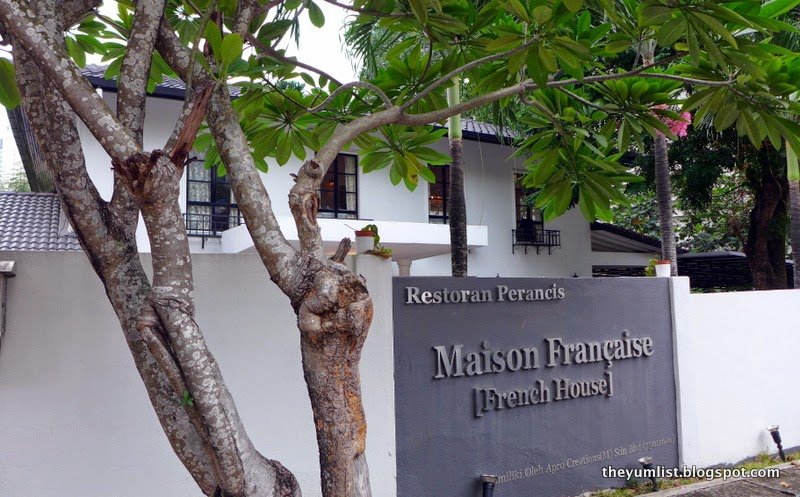 Maison Francaise – home to Soiree Bar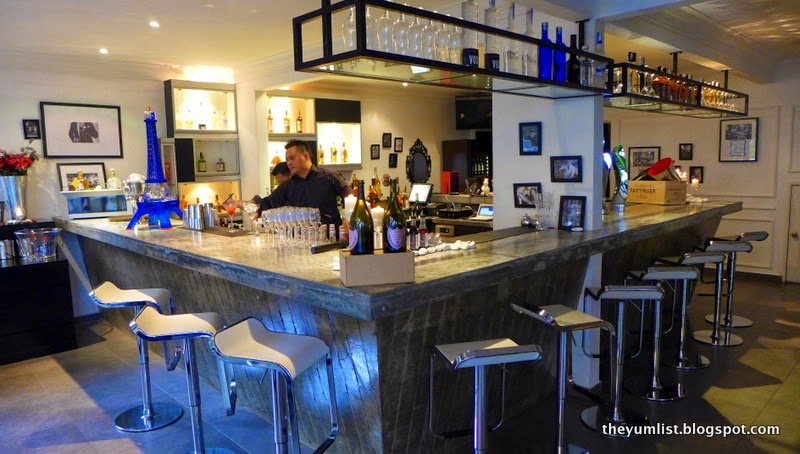 Bar
It's not a place you just stumble across though. Located on a dead-end street, only "those in the know" make their way to this poolside bar. With both indoor and outdoor spaces, encircled by greenery and the glitzy twin towers twinkling in the background, Soiree is an ideal event space, or swish rendezvous with your partner or friends.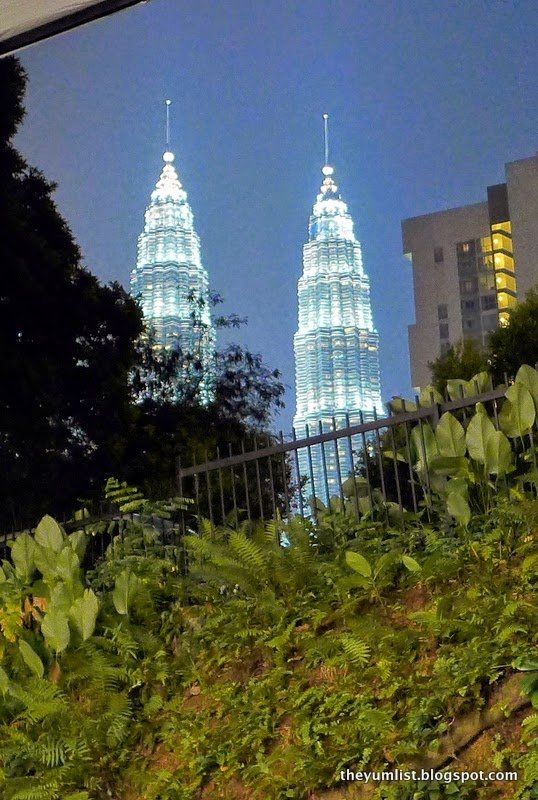 View of the Twin Towers
Adjoining the elegant Maison Francaise – a restaurant with a reputation for refined service, a cultivated air and delectable French cuisine – the pair work in harmony, one complementing the other, to bring guests a flawless night out.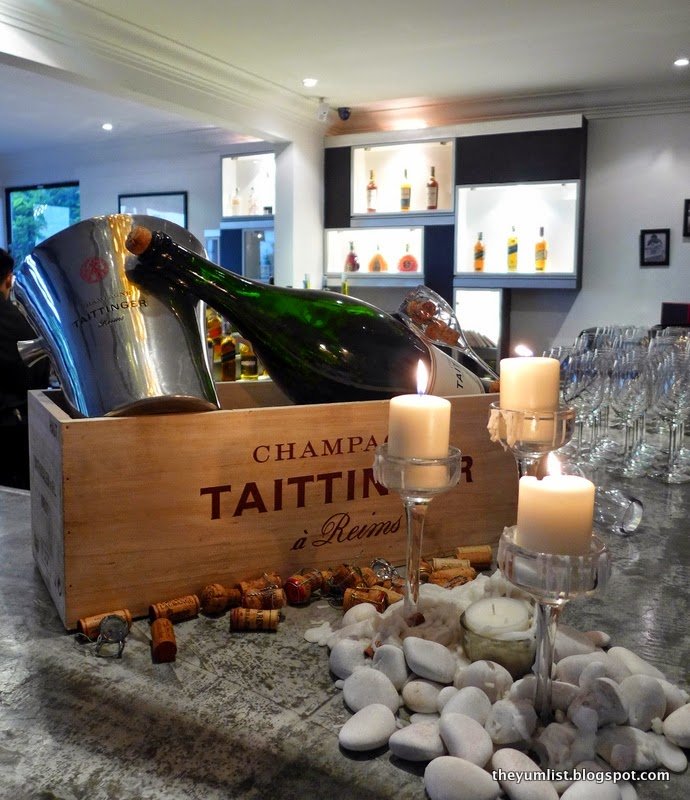 Champagne
We arrive in time to capture the change of day to night. As the sun withers and the night takes its hold, the witching hour begins. The last rays of natural light leave a magical lucency on the pool's surface, and an artificial glow from spheroid chandeliers and lamps replaces it. It's cocktail time and so we partake.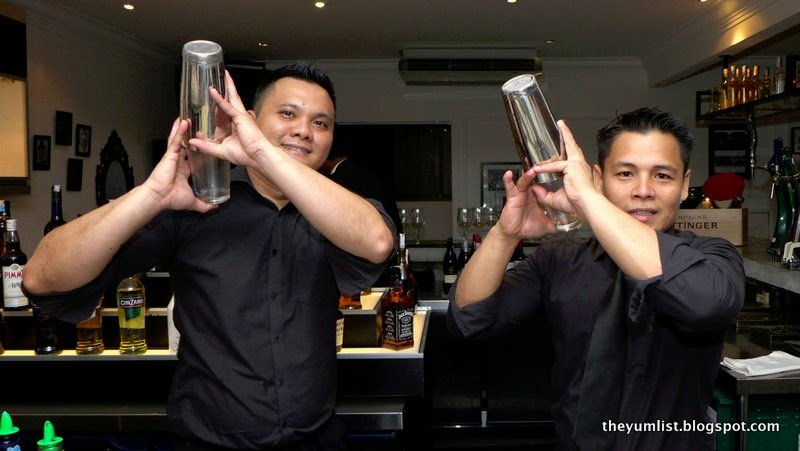 Bar Tenders at Work
From 5:30pm – 7:30pm Soiree has no drink discounts, but provides guests with complimentary food instead. We try a well-made Spanish tortilla, a crisp salad, and more filling dishes of gently spiced rice and noodles. For light to moderate eaters, there's enough to replace a full meal.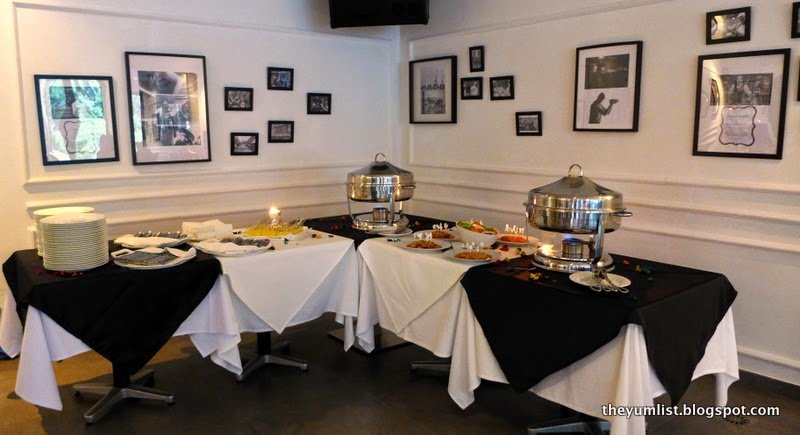 Light Happy Hour Buffet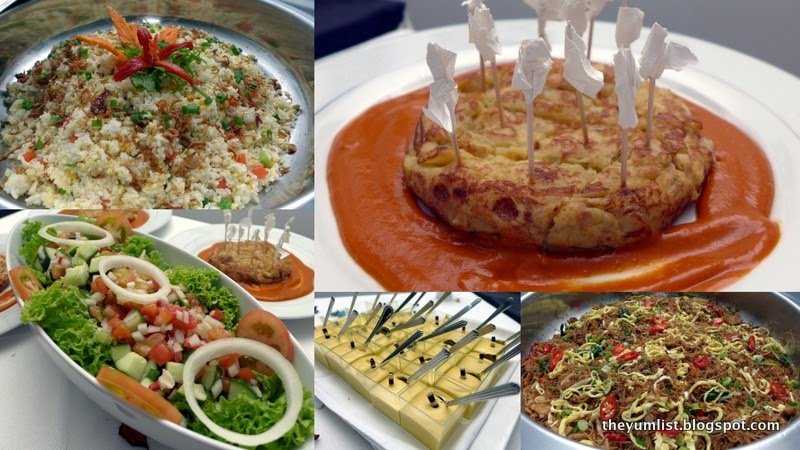 Happy Hour Bites
Cocktails are expertly executed. Bartenders take care to measure ingredients and balance flavours so that classic recipes produce the expected taste profile. We're pleased with their Mojito, Cosmopolitan and Caipiroska. House wine sold by the glass is also of good quality, and we find ourselves happily lubricated for the evening.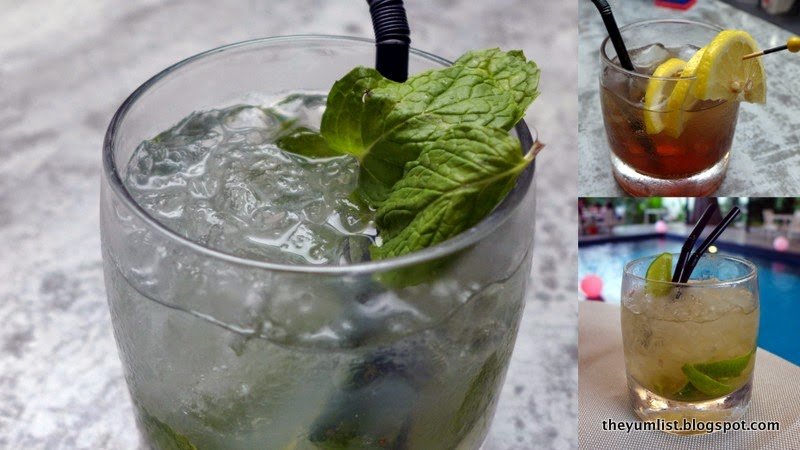 Classic Cocktails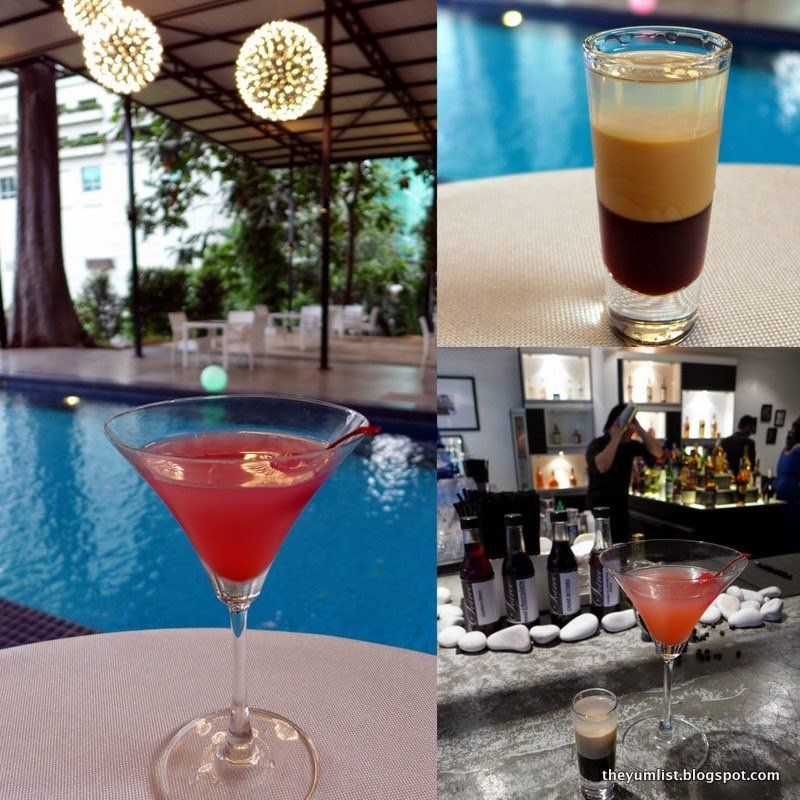 Cocktails and Shooter
The sereneness surrounding dusk is to my liking, while hubby's mood continues to lift later into the night with the introduction of a more clubby atmosphere enhanced by an excellent sound system and likable tunes.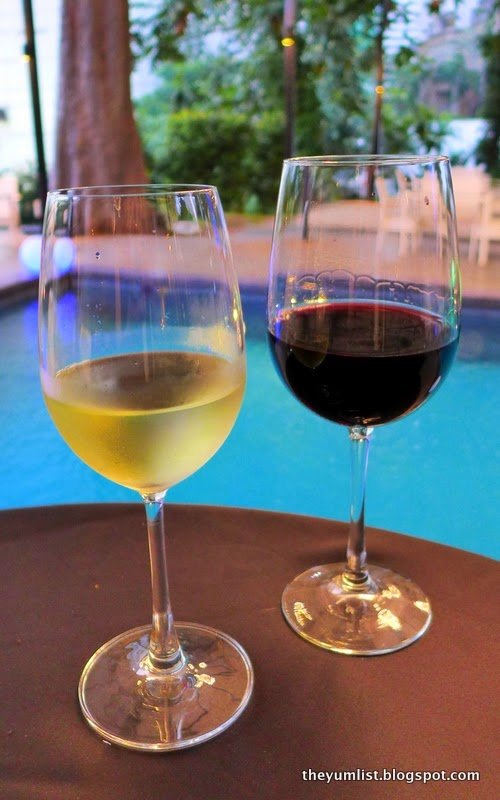 White and Red Wine by the Glass
Sundays see the introduction of a pool party. Brunch at the restaurant, cocktails by the pool and a splash to the sound of live DJ music might be just the thing to end the weekend.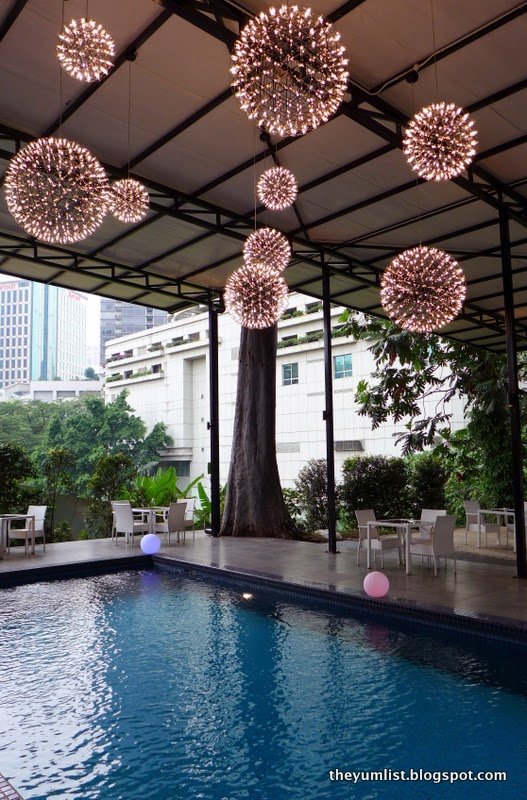 Covered Outdoor Area – you can be outside even on a rainy day
Soiree should definitely be on your must visit list and in all likelihood, it might just find a regular spot on your agenda.
Reasons to visit: well prepared cocktails; complimentary food between 5:30pm and 7:30pm; lovely indoor/ outdoor location.
Soiree Bar
5 Changkat Kiapeng
50450 Kuala Lumpur
Malaysia
+6 03 2144 1474
Open daily.