Words: Polly Szantor    Photos: Monica Tindall
This restaurant's sassy name may have raised a few eyebrows when it first opened, but it's climbing the ranks amongst Bangsar eateries, and certainly gets my vote as one of the best in the area, especially for vegetarian food.
WTF Bangsar
Priti, Shah and Jigna are constantly refining and recreating the menu, which includes North Indian and Western favourites along with innovative fusion dishes. Nine chefs, each with their own specialties, dance around the tiny kitchen to prepare freshly cooked delicacies without the use of MSG, microwaves, preservatives, or artificial colours and flavouring.
We began with Dahi Ke Sholay, fried bread stuffed with homemade yogurt cheese and crispy raw vegetables. It burst onto the tongue with a wild zing of flavours and textures offering a stunning start to any meal. And who would have thought that Chapatti Soup would be absolutely delicious? I've never tried it before but this simple combination of yogurt, tomatoes, spices and left over chapattis could become another favourite. I don't usually like soggy food, but these well-soaked chapattis must be the exception that makes the rule.
WTF Dahi Ke Sholay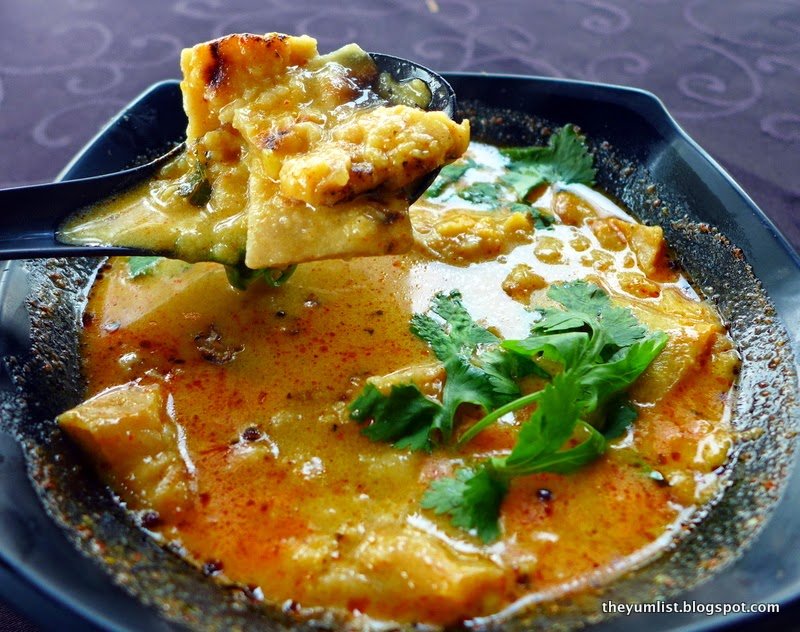 Chapatti Soup
The Black Pepper Paneer lives up to its name. It's basted with black pepper sauce before crisping in the tandoor oven and it has a nice bite to it. The Tandoori Cheesy Ghobi Broccoli was also very savoury and perfectly seasoned to bring out the character of the vegetables.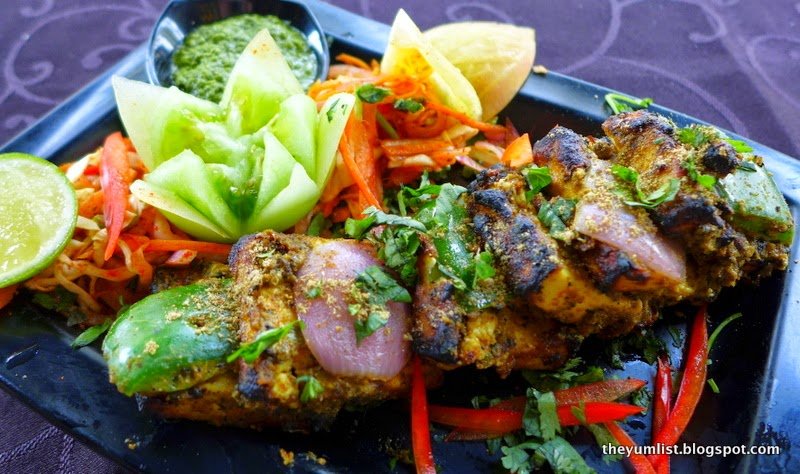 Paneer Tikka Masala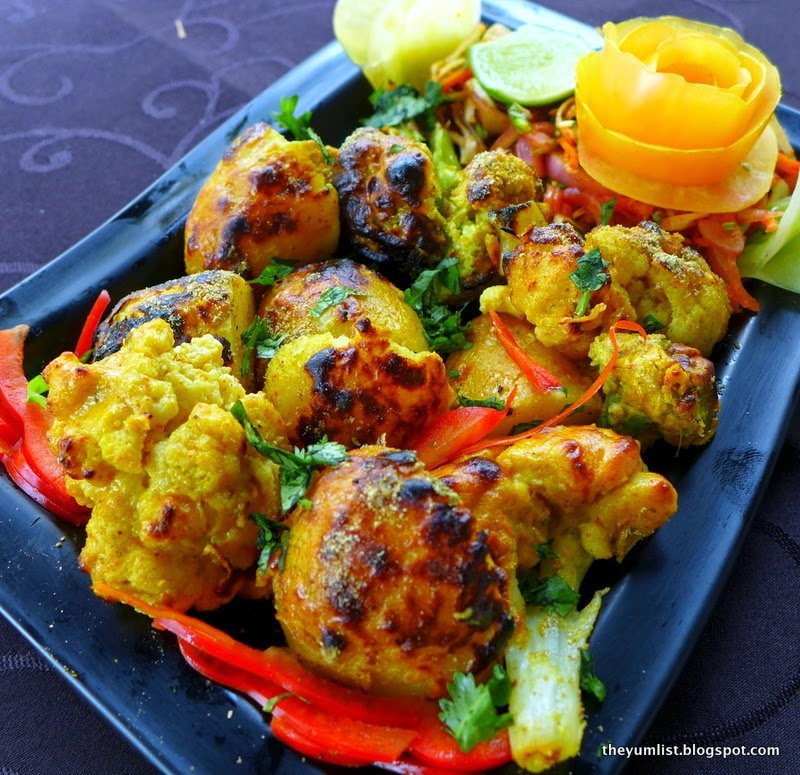 Tandoori Cheesy Broccoli Gobi
One of the fusion dishes we tried, Italian Pavbhaji, was reminiscent of vegetable lasagna but it was made with a delicious curry sauce rather than a herby tomato ragout. Then there were the Enchiladas, homemade flour tortillas stuffed with spicy beans, corn, peppers and tomatoes and generously topped with cheese. They looked decadent and tasted phenomenal.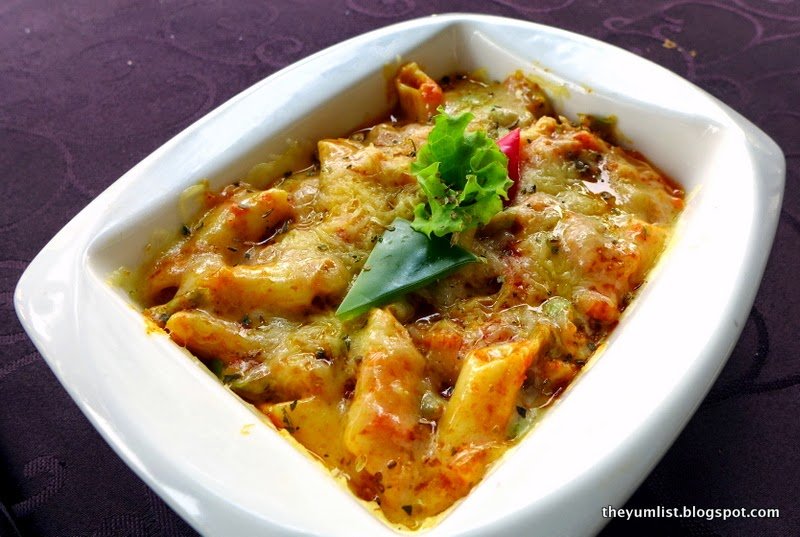 Italian Pav Bhaji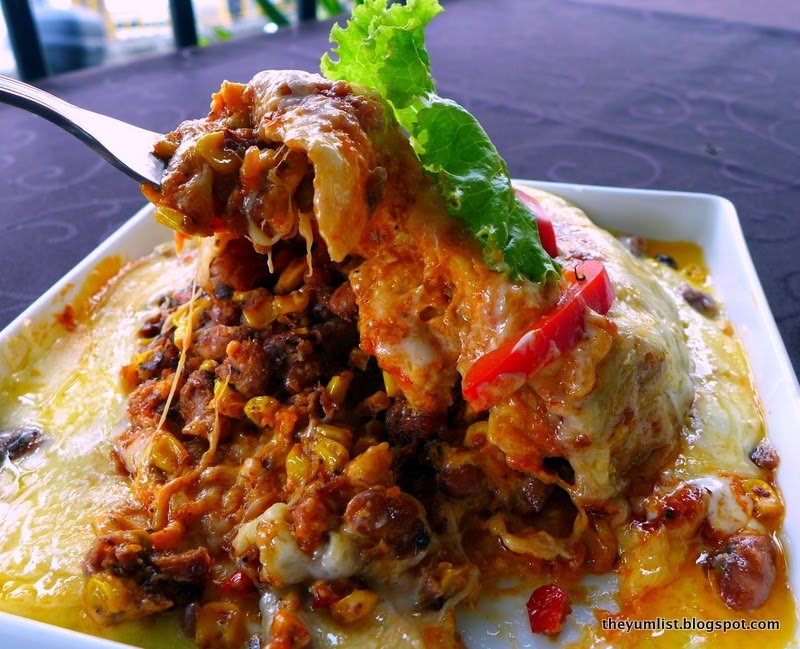 Enchiladas
The Nasi Lemak Sizzler (a generous serving for two) tastes as good as it looks, combining a wealth of flavours and textures, including thinly sliced, crispy-fried mushrooms and a tasty sambal. WTF is introducing a new veggie burger, the Falafel Burger, a big-man meal much loved by Caning. We predict that this will become a best seller. And the Crispy Paneer Stuffed with Szechuan Sauce will not be far behind; it's yet another taste sensation.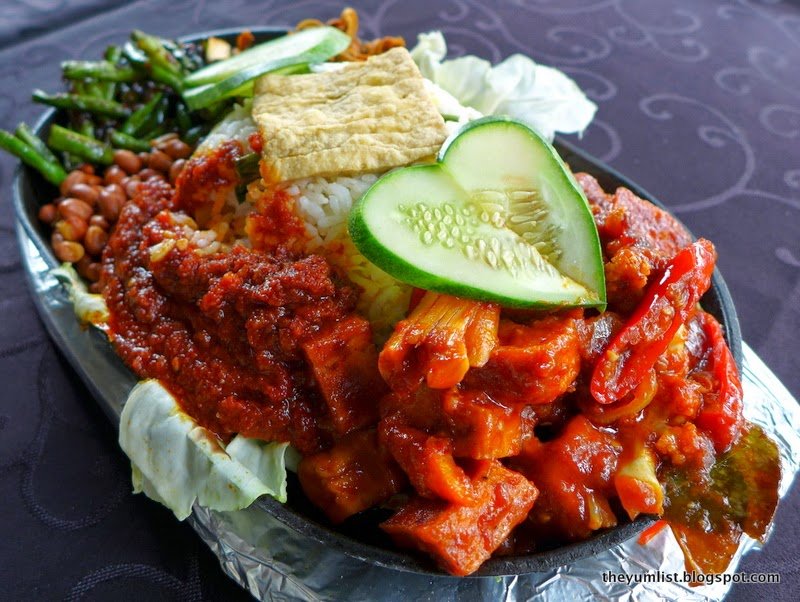 Nasi Lemak Sizzler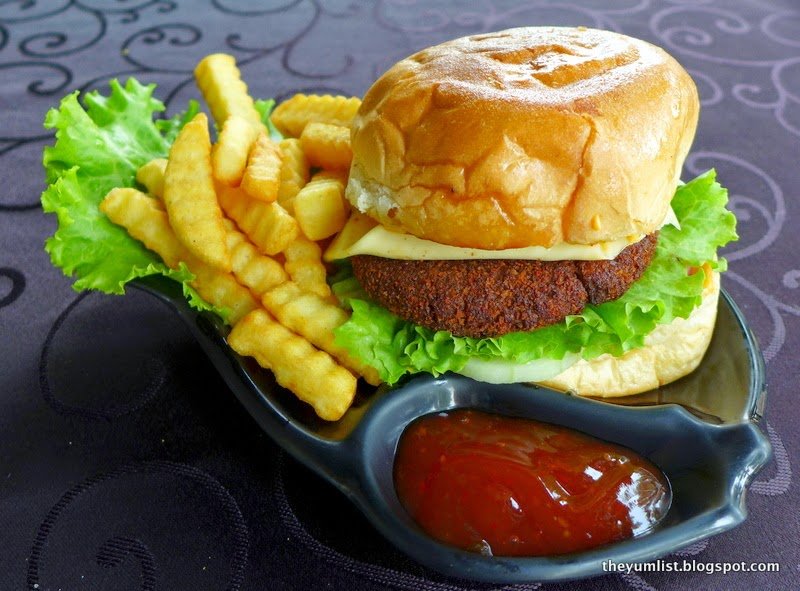 Falafel Burger
The dishes started coming thick and fast, and I was hard-pressed to keep up with my notes. What to do? Take a tiny taste and write, or tuck in solidly? You can guess which approach won. I can tell you that all the remaining dishes we tried were excellent: Dahl Tirkha, Stuffed Caspicum, Day and Night (the hands down winner for presentation) Palak Chat, Palak Roll and Deep-fried Spinach with Tamarind and Date Sauce. And imagine, this is just a small number of items from the new menu.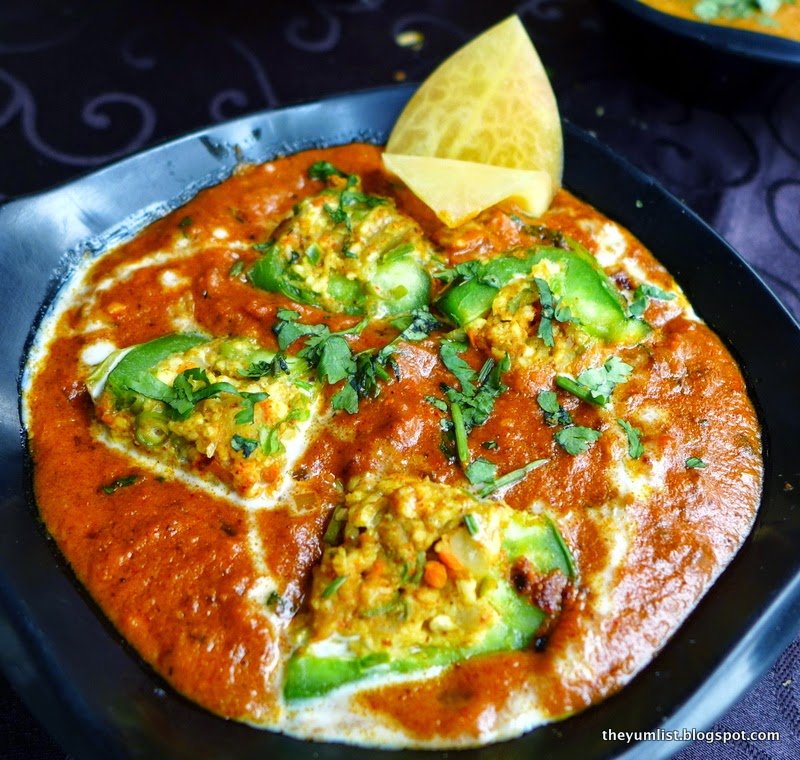 WTF Stuffed Capsicum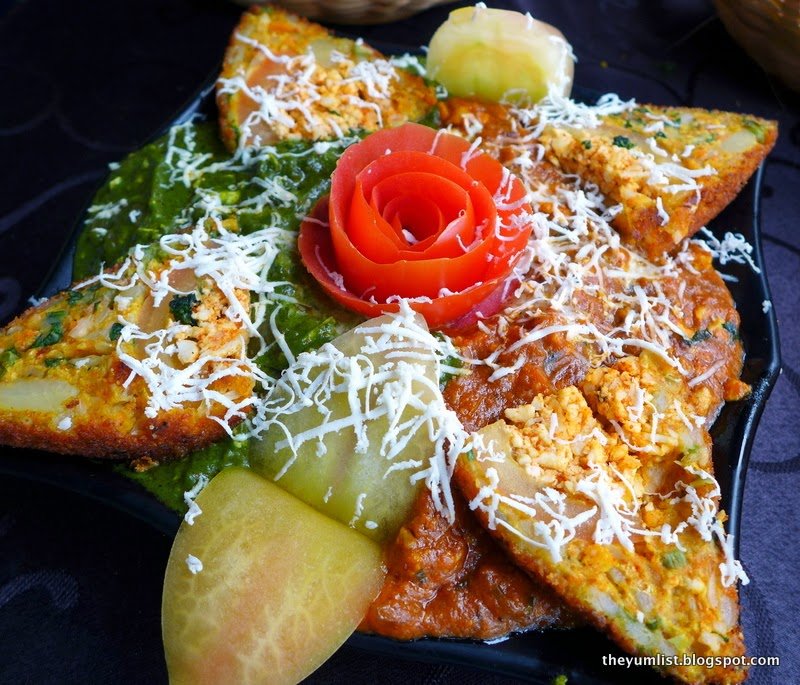 WTF Shaam Savera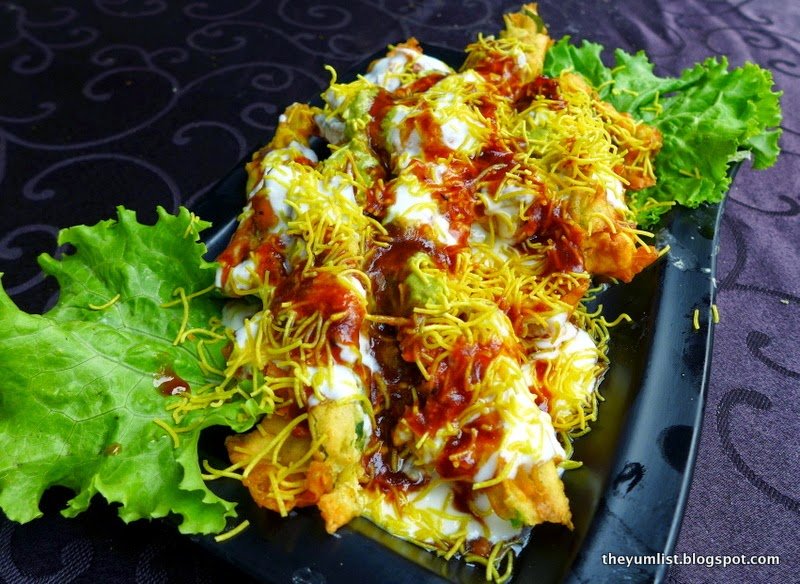 Deep-fried Spinach with Tamarind and Date Sauce
Towards the end of the meal, Monica leaned over to me and said, "Have you ever seen Indian food look so beautiful?" and I completely agreed. Most of these dishes were presented with real flair; they weren't just slapped on the plate. Many of them were accompanied by a crisp salad of shredded onion, cabbage and carrot with tomatoes and spices in a light marinade, which was crunchy, refreshing and attractive.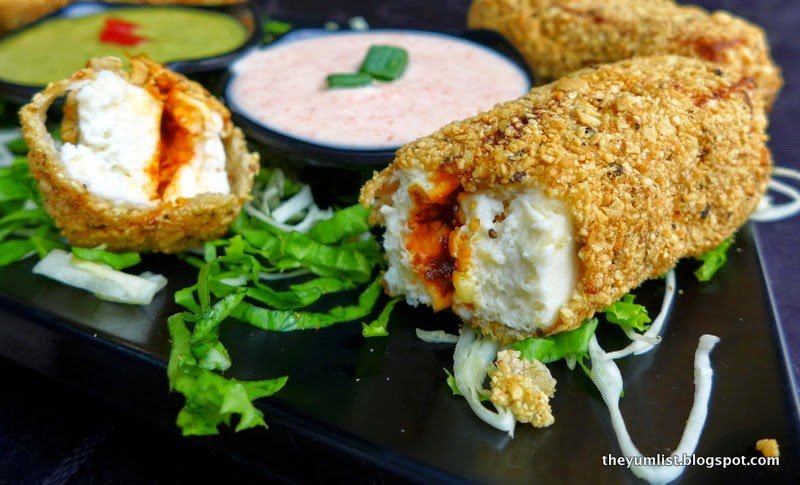 Lovely Presentation at WTF
Just when we thought we couldn't squeeze in another bite, there were desserts to follow, all homemade with less sugar than is usual in Indian sweets. The Mango Kulfi made with fresh buffalo milk was magnificent, while the Rasmallai, Rasgulla and Gulab Jamun were tender and perfect. We tasted a lovely selection of little milk cakes too, which were all excellent. Apparently WTF make my favourite, Jalebi, on Sundays when there's also a popular brunch from served.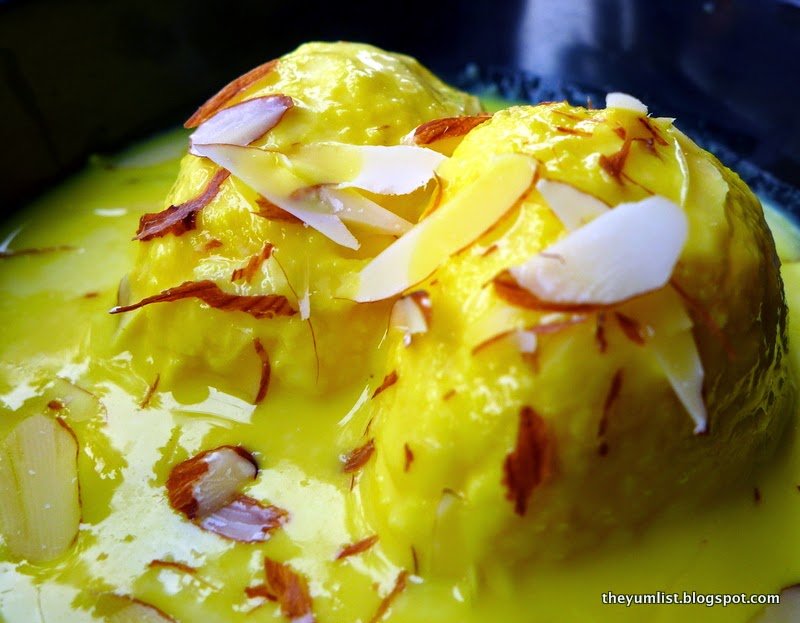 Mango Kulfi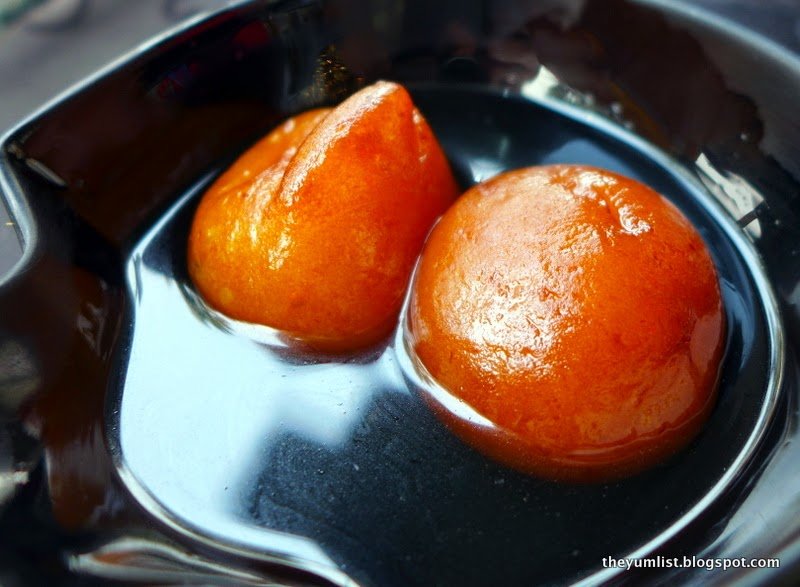 Gulab Jamun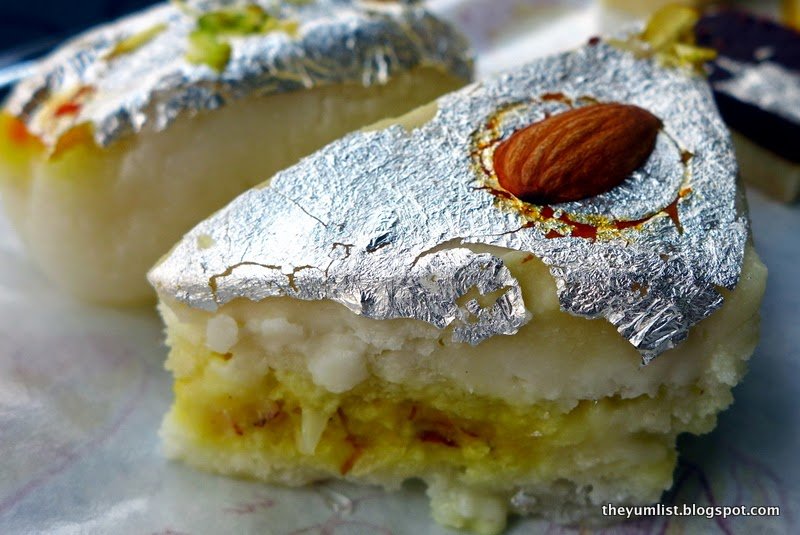 Indian Sweets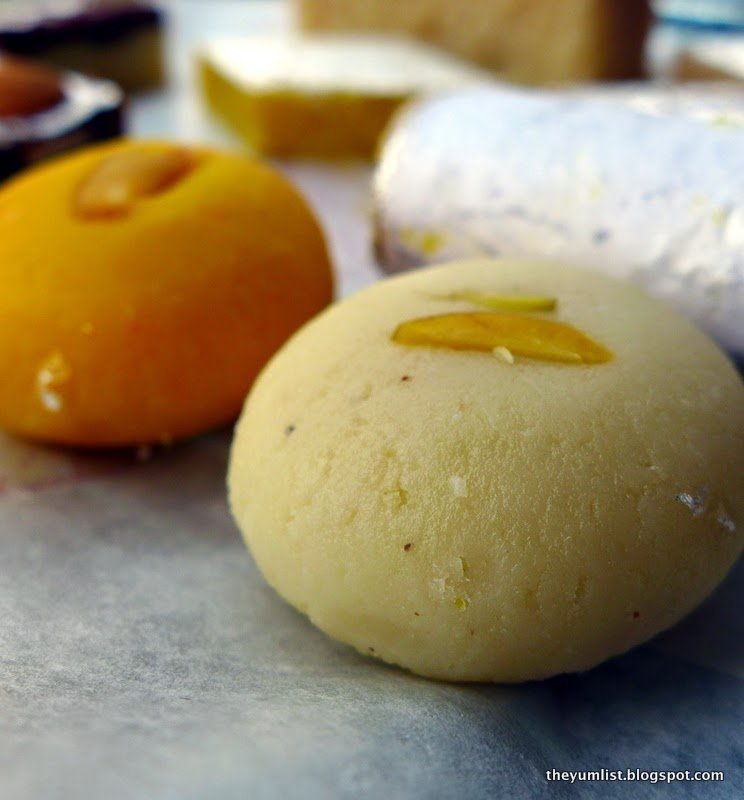 Indian Sweets
Throughout the meal we sipped on several items from the drink menu. The Fresh Mint Lemon Soda was refreshing and not too sweet while the Masala Chai was thick, rich and beautifully spiced. The Summer Cooler Health Drink was an interesting combination of milk, almonds, dried fruit and saffron and it left a lovely lingering hint of cardamom in the mouth. The Mango Bliss is an addictive mix of mango purée, basil seeds and vanilla ice-cream somewhere in between a dessert and a beverage. I wish I could have scoffed the lot, but it really was time to stop.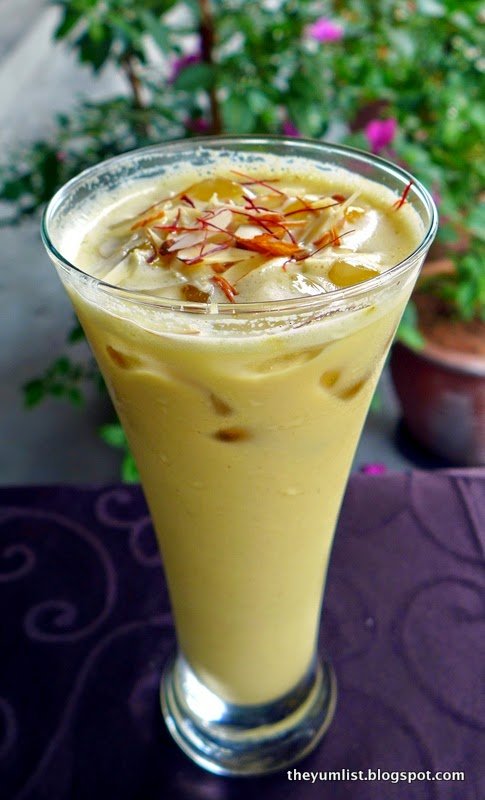 Kesar Thandai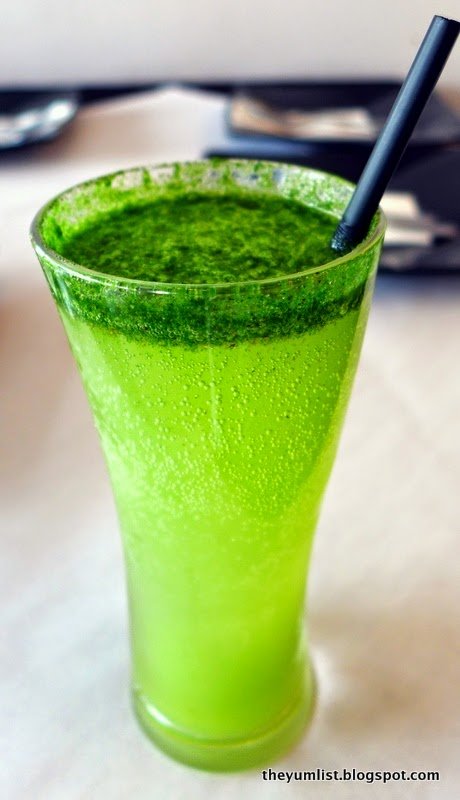 Fresh Mint Soda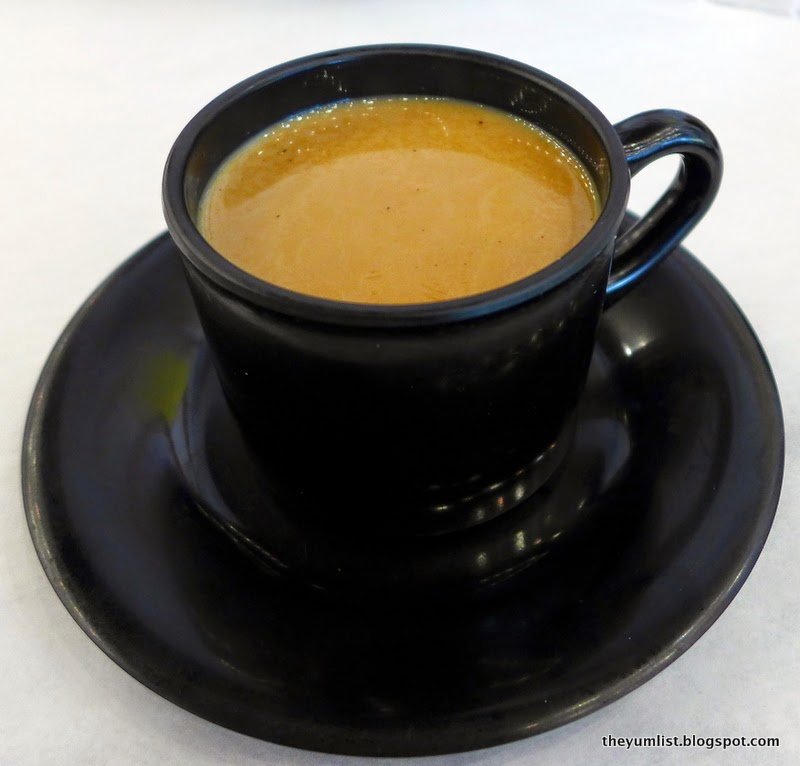 Masala Chai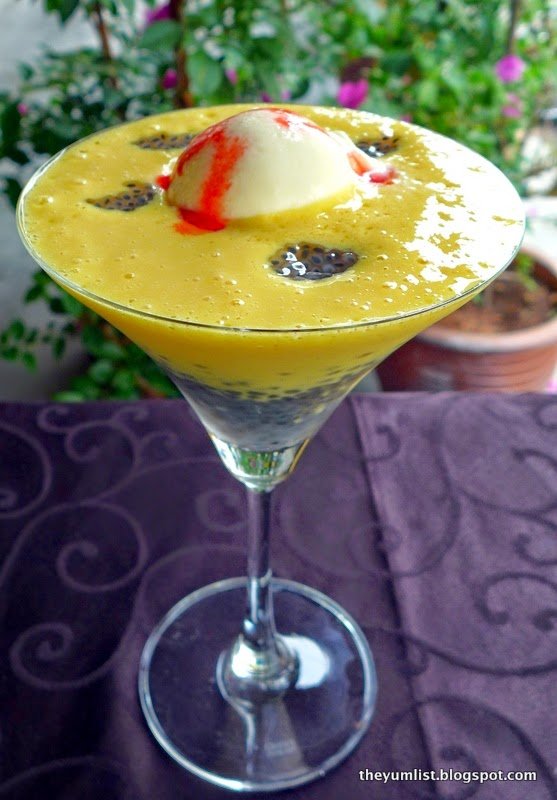 WTF Mango Bliss
WTF is keeping their iconic Specials for those who can't decide what to eat:
Something      RM6
I Don't Know RM10
Anything        RM12
Everything     RM20
Whatever        RM15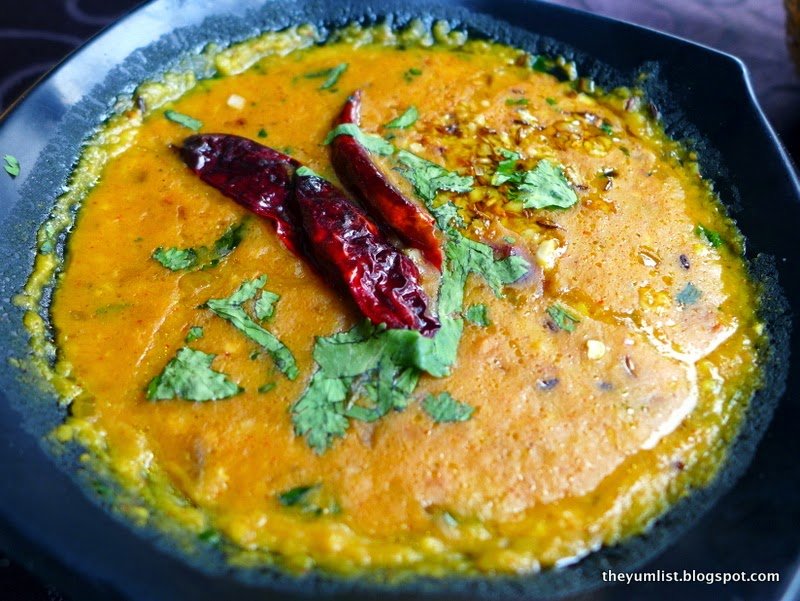 Dhal
Reasons to Visit: to be spoiled for choice by the number of items on the menu; to swoon over the uniquely presented dishes; and to groan at the intensity of imaginative flavour combinations.
WTF (What Tasty Food)
98, Lorong Maarof, Bangsar
59100 Kuala Lumpur, Malaysia
+6 019 261 7070
www.wtfrestaurants.com.my
Open Mon – Thu: 11:30 am – 10:00 pm
Fri – Sun: 11:30 am – 11:00 pm