Words: Annelene Foss Svingen
Photos:   Monica Tindall
The Kitchen Table is a recently opened bakery and restaurant in a busy neighborhood in Damansara Kim. It offers an attractive food and dining concept with most of the food made from local Malaysian products, bought from markets and suppliers in the neighborhood, but presented with an international touch.
The in-house bakery sells house made pastries and fantastic sourdough bread from 10am. The restaurant offers a small but inviting menu for lunch between 10am and 2pm, and an exciting dinner menu focusing on food sharing for families and friends starts from 6:30pm.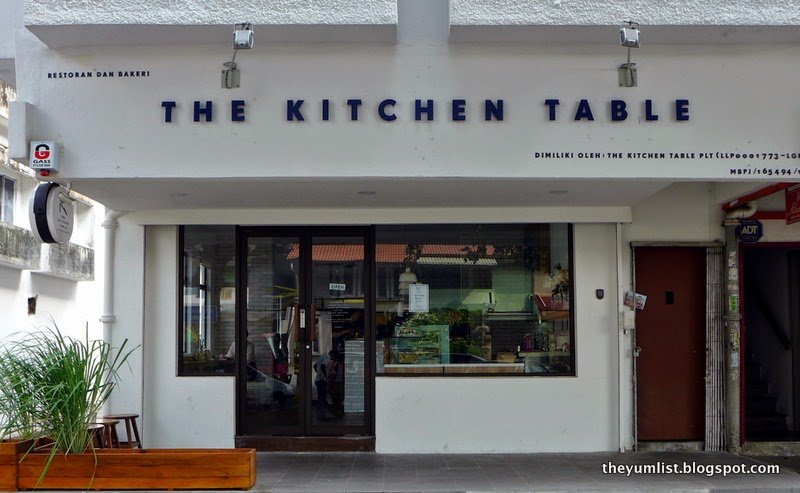 The Kitchen Table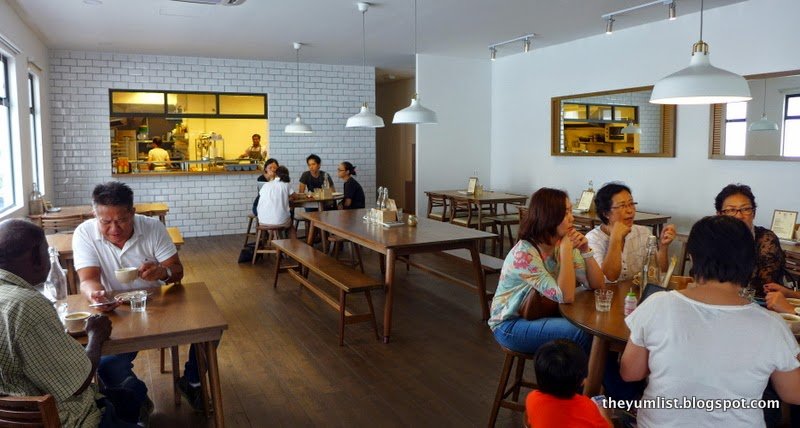 The Kitchen Table
Originally running a supper club in Mont Kiara, the team Marcus and Mei Wan decided to plant some roots and opened The Kitchen Table in spring this year. They have, during an incredibly short period of time, been able to create a local, community hangout with global flare. Both the owners, after living and working abroad, wanted to combine their learnings from overseas travel to the Malaysian context. Returning home, their philosophy is to offer homemade dishes from international recipes, based on Malaysian products supporting local suppliers – just about everything is sourced from within a block or two of the café (being close to TTDI market is certainly helpful).
The bakery is selling: sourdough bread just like what you'd find in Europe; toast with jam, cake and tea, as you'd get in London; dinner plates for sharing as they do in China; and the owners work on the frontline, talking to guests recreating the feel of a family run Italian restaurant, making guests feel welcome and part of the community.
We appreciate the interior and atmosphere they have created. Being a corner shoplot with lots of windows and a glass storefront, it is bright and welcoming. The space is filled with natural light all day long. Pale tones with white tiles and walls, big mirrors, and light wooden furniture add to the airy casual feel. Large wooden tables are suitable for friends and families, or even communal dining where you can meet your neighbour. With its clean lines and simple elegance I'm reminded of modern cafes in Scandinavia. Another welcome touch is that water and glasses are free of charge.
We visited a sunny afternoon, during the chef's siesta – in between lunch and dinner hours so only items from the display counter and beverages were available. It turned into one sweet time, with cakes and pastries we thought only our grandmothers could bake being devoured all too quickly. Smiles shone from our contentment on our exit, and we couldn't help but take some home with us.The Apple Sourdough Bread (RM9) and Homemade Granola (RM24.90), both found their way to our take-home baskets.
The Kitchen Table has quickly grown a reputation for their sourdough breads. In fact, it was because a reader had raved so much about this place and sent Monica a loaf of the apple variety to convince her it needed a place on The Yum List that we made the visit. The sourdough bread is made from a leaven originating from Lapland in Finland and is said to be over 100 years old! The leaven is fed regularly with sugar and flour, and the dough is left for at least 24 hours before the bread is baked. This long fermentation leaves the bread with its special sour taste and a perfectly crusty exterior. The bread is served toasted with butter and homemade jam, but we really enjoyed it plain to enjoy the spongy texture in the middle, which disappears a bit with the toasting. We'd recommend trying a slice untoasted first to truly appreciate the greatness of this bread. This bread freezes well so you can take some home and freeze the extra (if it lasts that long).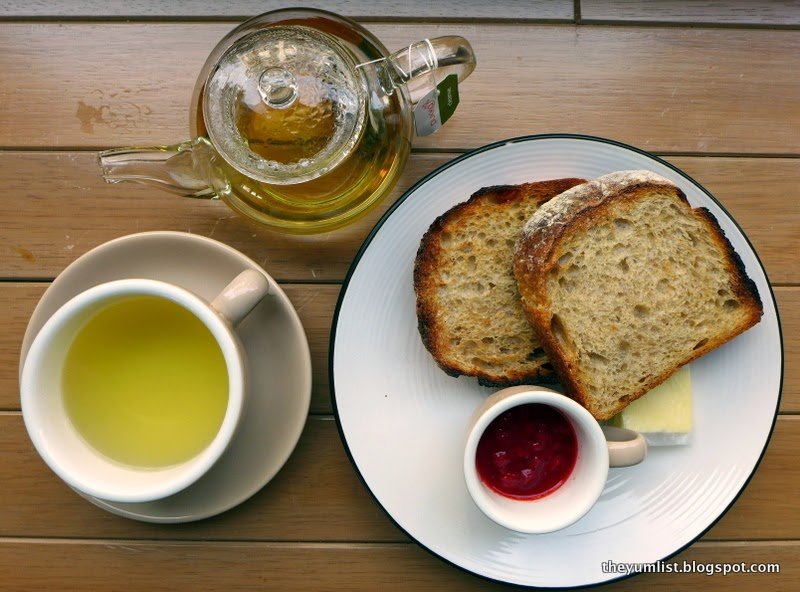 Pukka Tea and Apple Sourdough
The variety of items for the sweet tooth is wide, and the chef truly knows how to bake like grandma. You can choose from dense desserts, to light cakes, to soft and chewy cookies. We had the day's special, Chocolate Cake (RM12.90). This flourless cake is made primarily from eggs and chocolate, gifting it a moist condensed texture and rich cocoa flavour. In one word: Heaven.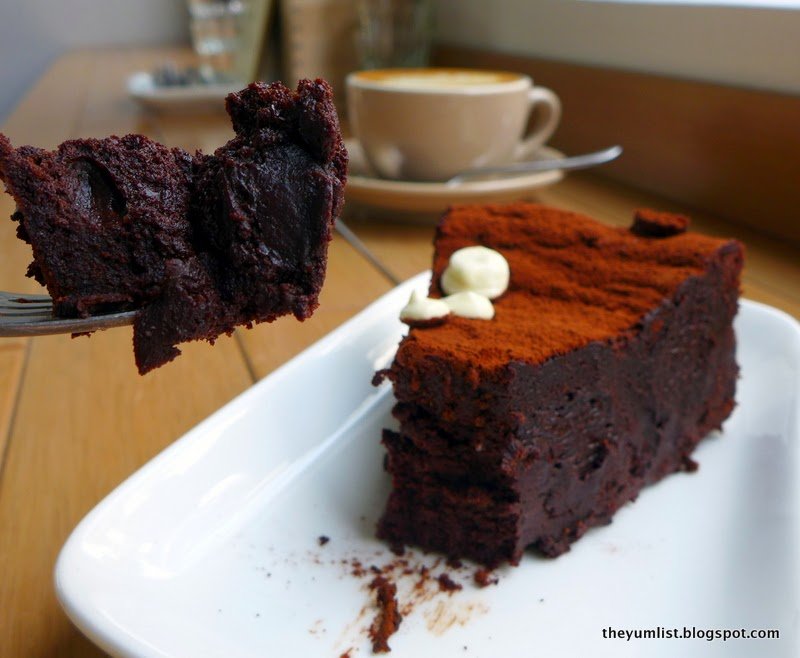 Flourless Chocolate Cake – Chocolate Lover's Heaven
The Carrot and Pineapple Cake (RM12.90) with walnuts was an all round favourite. It didn't taste overly processed, but had a rather rustic appeal. Covered with a smooth layer of cream cheese icing, this went fabulously with the bitter coffee served.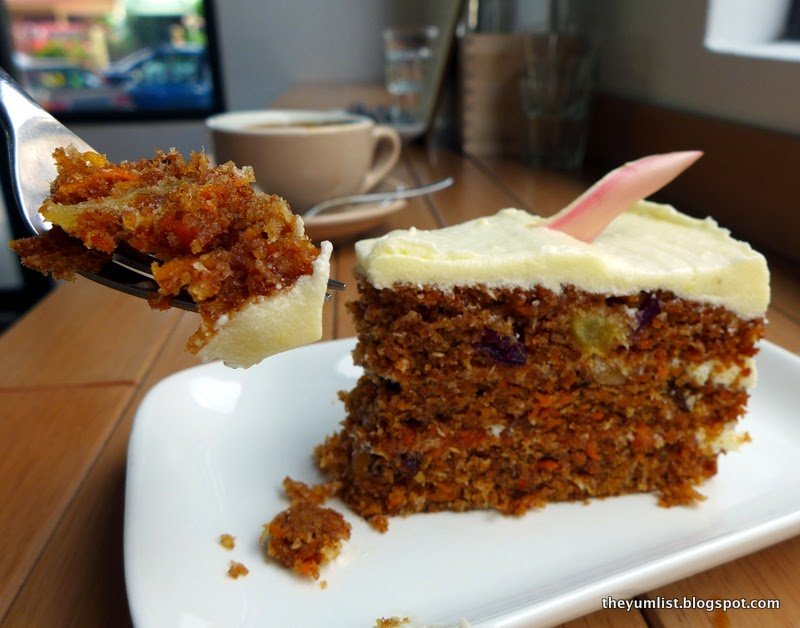 Carrot and Pineapple Cake
The New York Cheesecake (RM12.90) too was irresistible with its velvety filling and crumbly biscuit base. It's a large slice, but not a drop was left.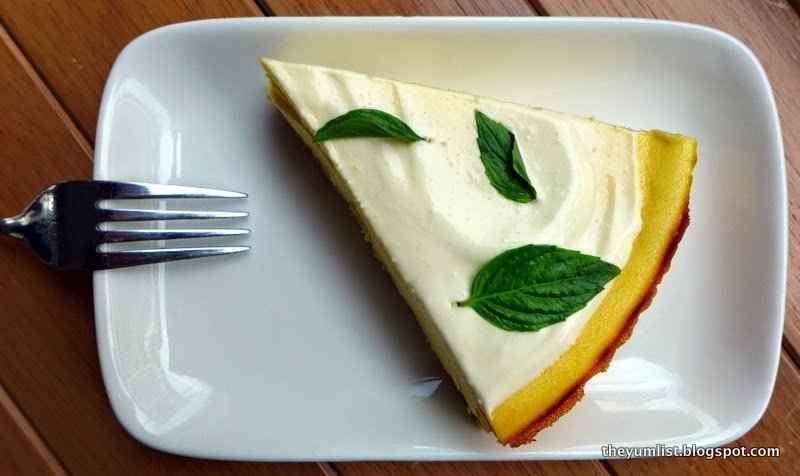 New York Cheesecake
Also with New York beginnings, the Raspberry Crack Slice's (RM7.90) addictive quality is compared with the drug. Another dense and moist offering, it was lightened with the tartness of raspberries, and given a tropical touch with coconut. Tea and coffee were both great companions.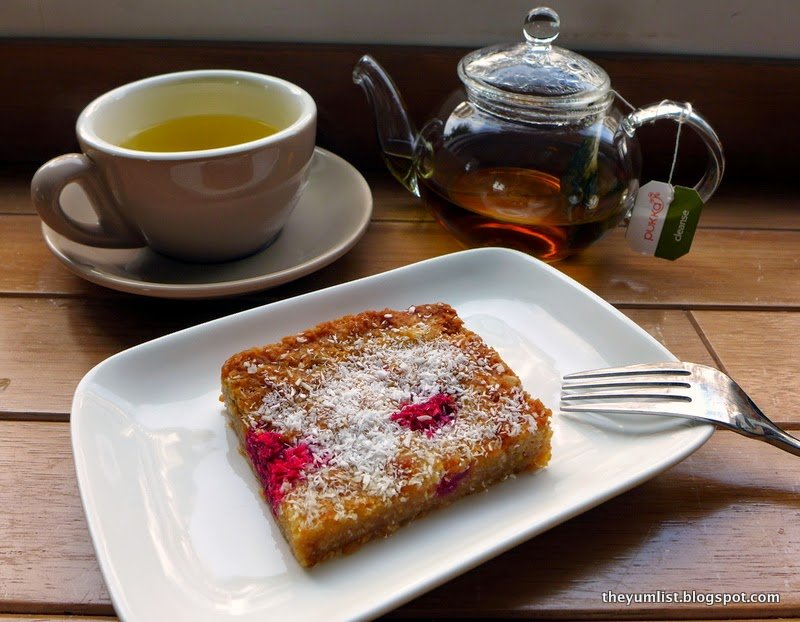 Raspberry and Coconut Crack Slice
The drink menu offers homemade lemonades, sodas, craft beers, coffee and a variety of Pukka teas. If you like to have a glass of wine with your food you can bring your own bottle for a small corkage fee. Both coffee and tea were excellent and we'd happily order either again.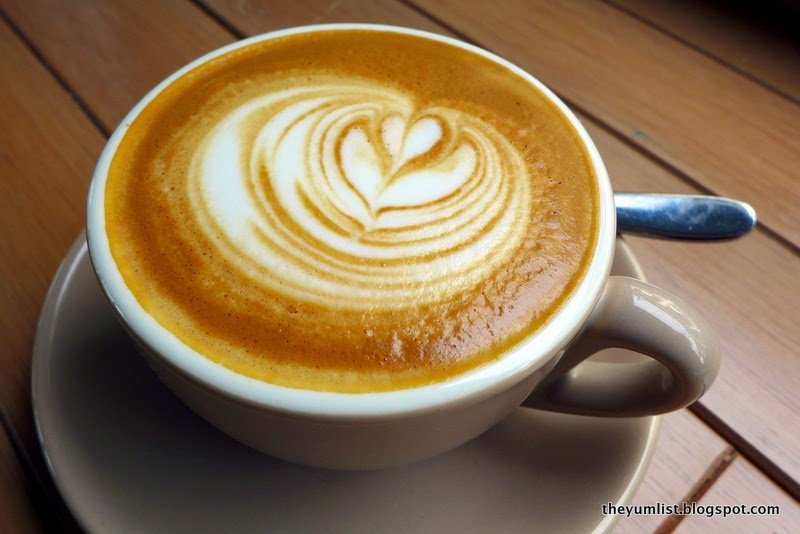 Latte
Reasons to visit: sourdough bread, all of the above cakes (too hard to pick just one or two – they were all fab), homemade granola; smart casual atmosphere.
The Kitchen Table
23 Jalan SS20/11
Damansara Kim
47400 Petaling Jaya
Malaysia
+6 03 7733 4000
Tuesday – Sunday: 10am – 5:30pm
Tuesday – Saturday: 6:30pm – 10:30m (last order 9:15pm)