Woman on Top, Samba Brazilian Steakhouse
Cinema a la Carte presents a new experience to KLites this year in the city's first culinary film festival in an "event of flavours, cinema and solidarity." Six restaurants around the city have prepared menus to pair with each scene in especially chosen movies.  Both a film buff and a culinary expert walk diners through the experience, and guests are encouraged to partake in the discussion exchanging ideas on world cultures, our bonds with food, and their own unique perspectives.
Proceeds from the event go to Silent Teddies Bakery, a vocational training project by the Community Service Centre for the Deaf (CSCD). Dinner and movie menus are priced at RM130 per person, and seats must be booked in advance. The first three sessions were booked out weeks ahead of time. So, with only three dinners to go, (December 1, 2 and 8), it's highly recommended you grab your tickets now so as not to miss out. See the flyer at the end of this post to find the remaining three restaurant and film pairings.
We visited the Brazilian Steakhouse, Samba, in Avenue K last night for a line-up of food from the south teamed with the film Woman on Top. The event was well organized, very friendly, and we got to enjoy gorgeous food and a fun film. Here's a photo journal of our fabulous Brazilian meal.
Preview
Caipirinha – Brazilian cocktail made with cachaca (white sugar cane spirit), sugar and lime.
Scene 1
Casquinha de Camarao – Shrimp cooked in Coconut Milk
Scene 2
Crema de Abobora e Camarao – Pumpkin and Shrimp Soup
Scene 3
Moqueca da Bahia – Fish Stew
Scene 4
Pacu Assado na Folha de Banana – Fish Baked in Banana Leaves
Salsa Verde e Aguacate – Green Salad and Avocado
Frutas Mistas – Mixed Fruit (We could also choose from Samba's buffet, and our sweet tooths found some yummy Brazilian treats.)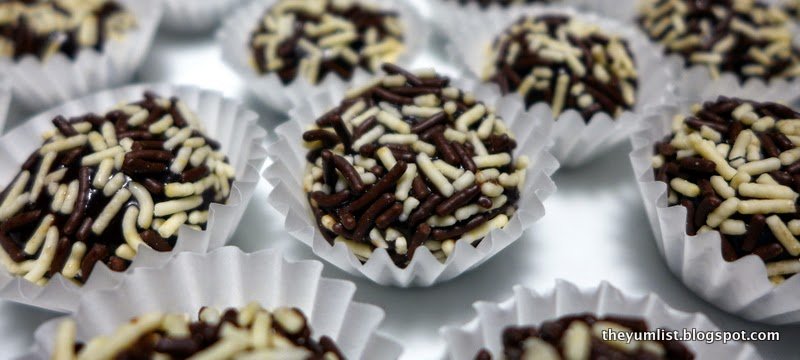 I love these Brigadeiros (chocolate caramel balls) and Hubby is rather fond of the Cocada (sweet shredded coconut dessert)
Silent Teddies thanked guests for participating with cakes from their bakery.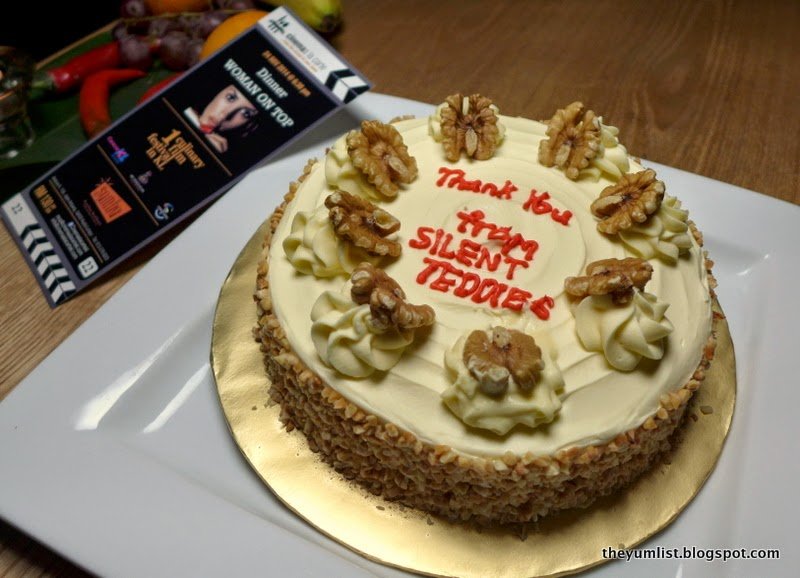 Thank You from Silent Teddies
As mentioned above, there are only three to go for this year, so check out the flyer below to plan your next movie matched meal.