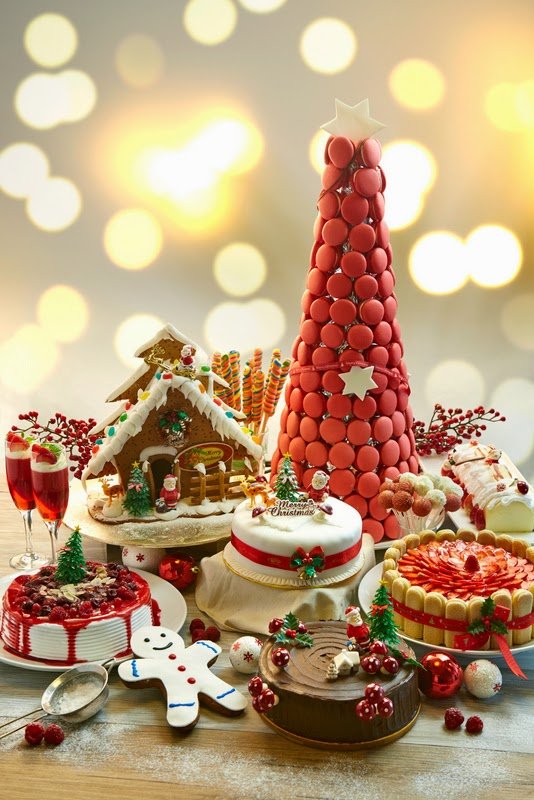 Countdown to Christmas
Countdown to Christmas at Fuzion, Sunway Resort Hotel and Spa
_________________________________________________________________________________
Words by Polly Szantor
Images by Vicki Fennessy
Christmas came early when The Yum List was invited to preview the special festive dishes that will be served just in time for this year's merry celebration at Fuzion, Sunway Resort Hotel's all day dining restaurant. Charming Sous Chef Zauhudi was on hand to talk about the dishes created especially for this feast, and to let us in on a few secrets.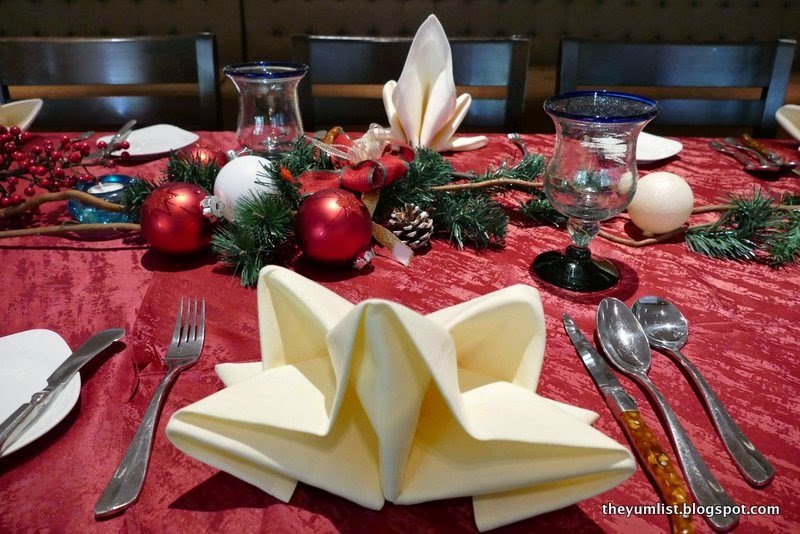 Festive Table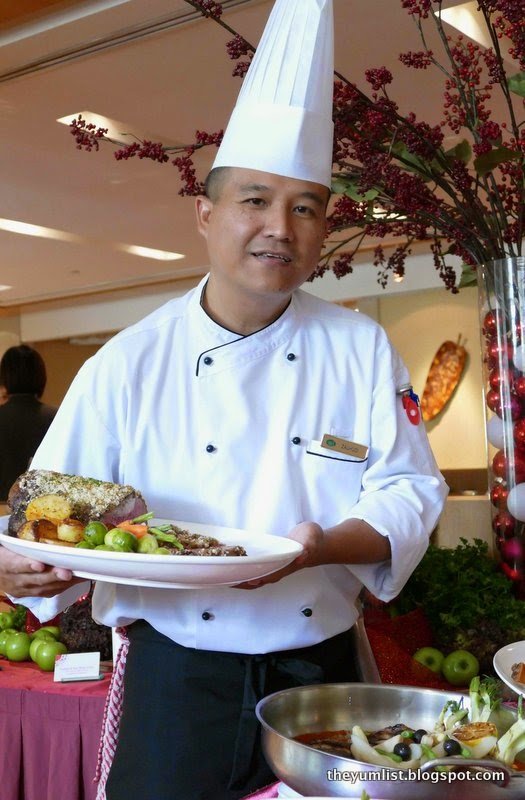 Sous Chef Zauhudi
We sampled classic favourites, like Duck Ballontine with Cranberry Jelly, Roast Potatoes, Asparagus and Zucchini, and Chicken Ballontine, served with Chestnut Stuffing, Braised Cabbage and Young Carrots. They were both elegantly plated and tastily enhanced by different sauces. The Lamb Shank Stew was cooked to perfection and served with a rich, rosemary-infused gravy.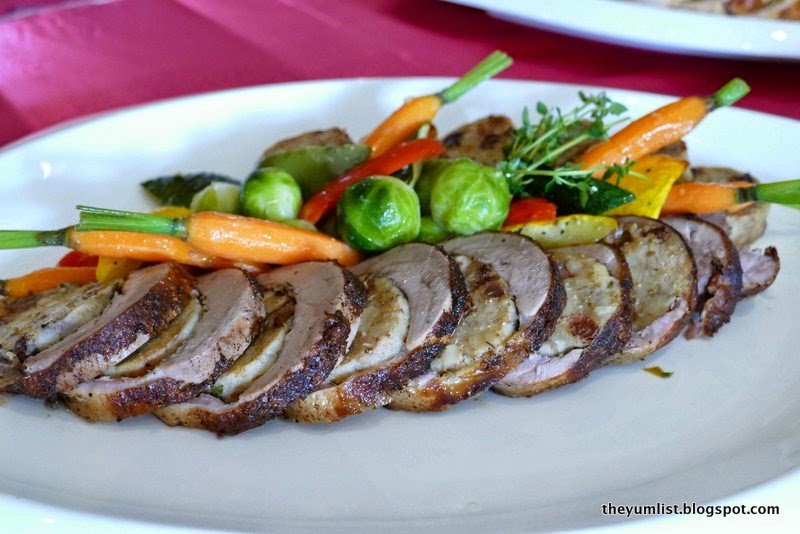 Chicken Ballontine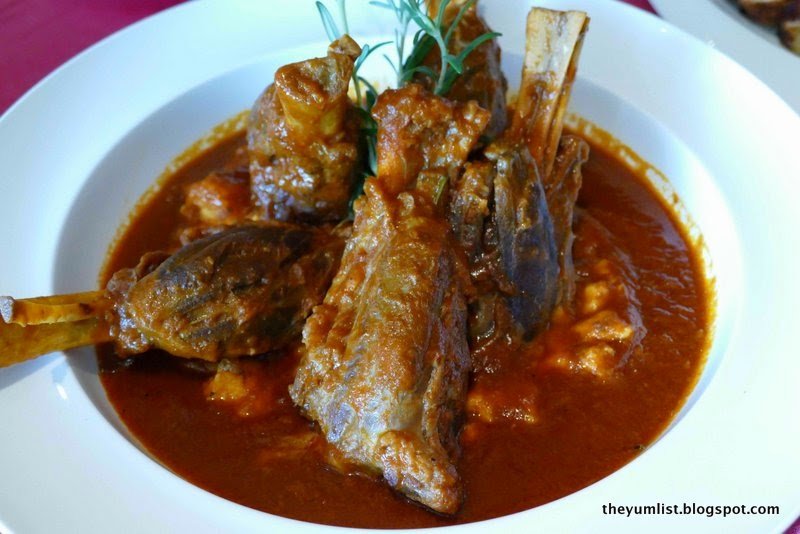 Lamb Shank Stew
I must compliment the chef on his Roasted Sirloin with Mustard Crust, Yorkshire Pudding and Pepper Sauce. The meat, air-flown from Australia and chilled for 21 days, was lean, medium rare and full of flavour. I hardly ever eat beef, so when I do, it has to be tender and delicious; the sauce was lovely too. The Yorkshire Puddings were just about perfect, fluffy and well-risen with a crisp outside and soft interior. Chef confided that he'd rejected the first batch of puddings and I shared the fact that as a Yorkshire lass myself, I can certainly tell a good pud from a bad 'un.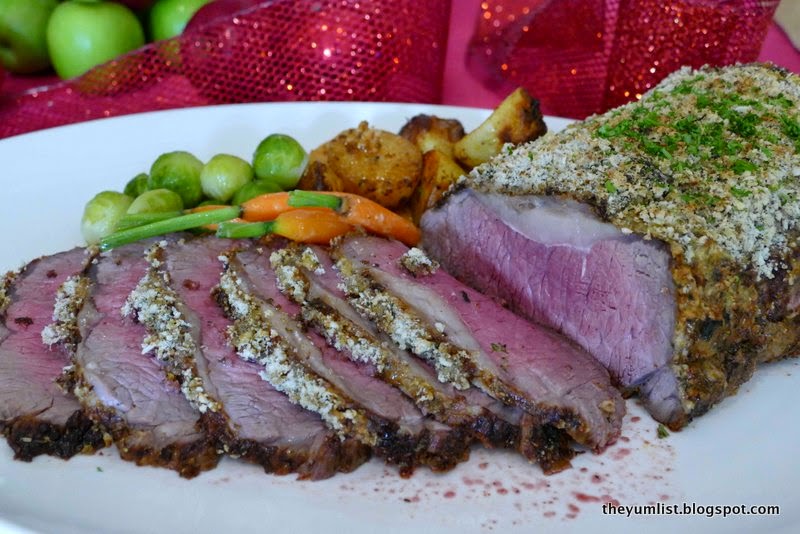 Roasted Sirloin with Mustard Crust
The final special savoury dish was Sautéed Sea bass with Porcini Mushrooms and White Asparagus. The perfectly cooked fish had a nice firm texture and a delicate flavour, and should maintain its quality in a chafing dish.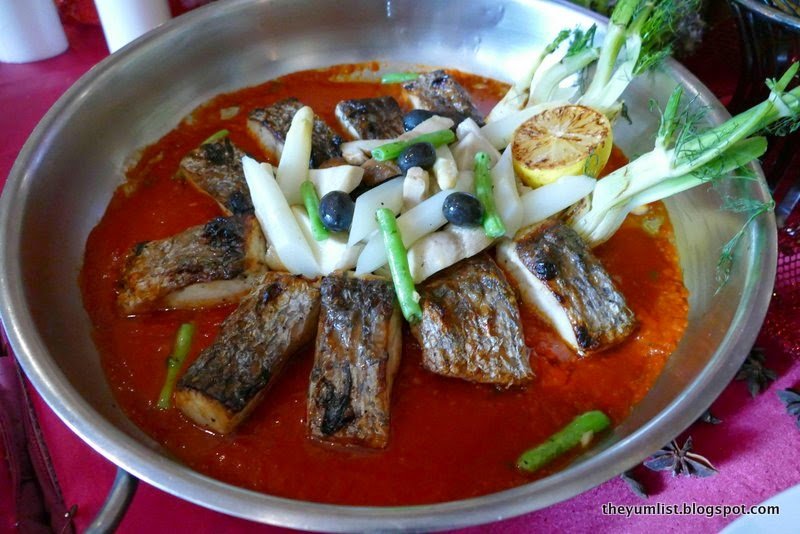 Sea Bass
The dessert table was laden with Christmas goodies, including Gingerbread Cookies and a Red Macaroon Tower. The Strawberry Yule Log Cake was pleasantly tangy, while the Christmas Pudding was moist and spicy. The chocolate fountains came in three colours, featuring red, white and dark chocolate to enhance the festive spirit.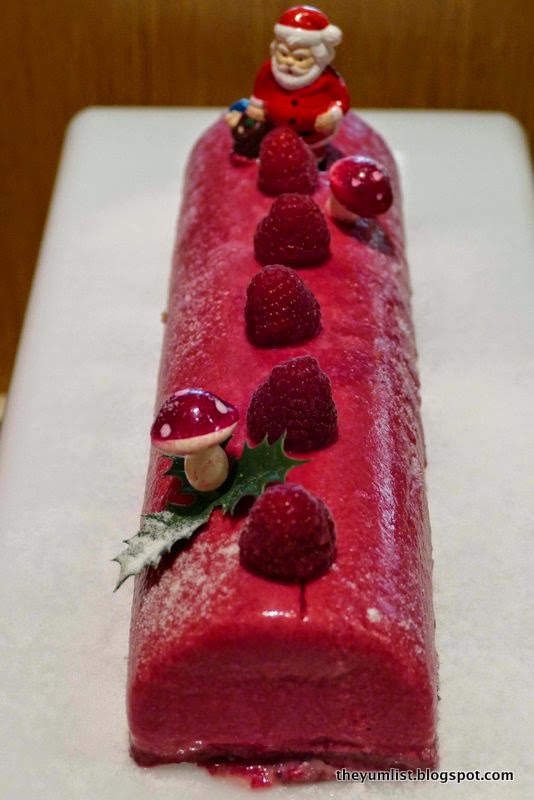 Strawberry Yule Log Cake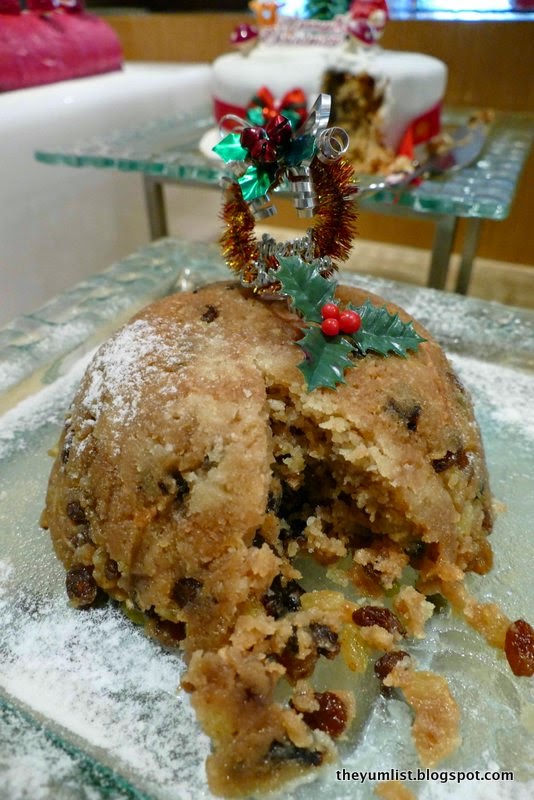 Christmas Pudding
Six mocktails (RM20++ each) and six cocktails (RM30++ each) have been specially created to celebrate the Twelve Days of Christmas. We tried the Winter Cooler, a blend of strawberries, watermelon and mint and Mrs Claus' Mulled Apple, which was pleasant and not too sweet. The Santarita was a mix of Tequila, Cointreau, Grenadine and pink grapefruit juice, which Vicki pronounced as "luscious". I preferred Frosty's Sparkling Martini, quite a dry blend of Martini, Gin and chilled sparkling wine garnished with raspberries.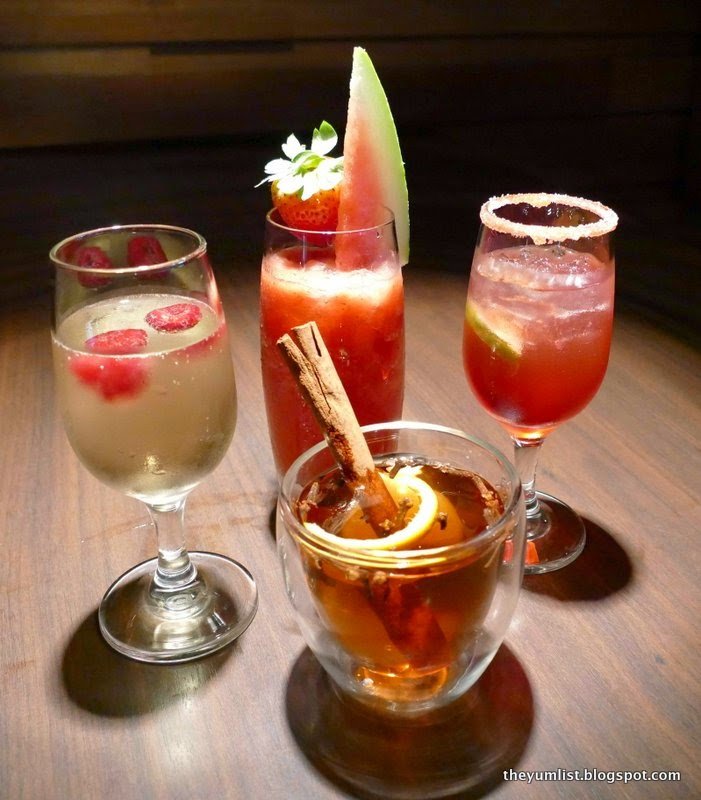 Cocktails and Mocktails
In addition to the Christmas dishes, the pork-free buffet has a huge range of salads, seafood, main courses and desserts, definitely something for everyone. The special Countdown to Christmas Buffet will be available from December 15 to 23, 2014, priced at RM85++ for lunch and RM110++ for dinner. There is a 50% discount for children between ages 6 and 12. There will be even more festive dishes on Christmas Day and Christmas Eve, including Roast Turkey and Steamed Slipper Lobster. Please call for prices.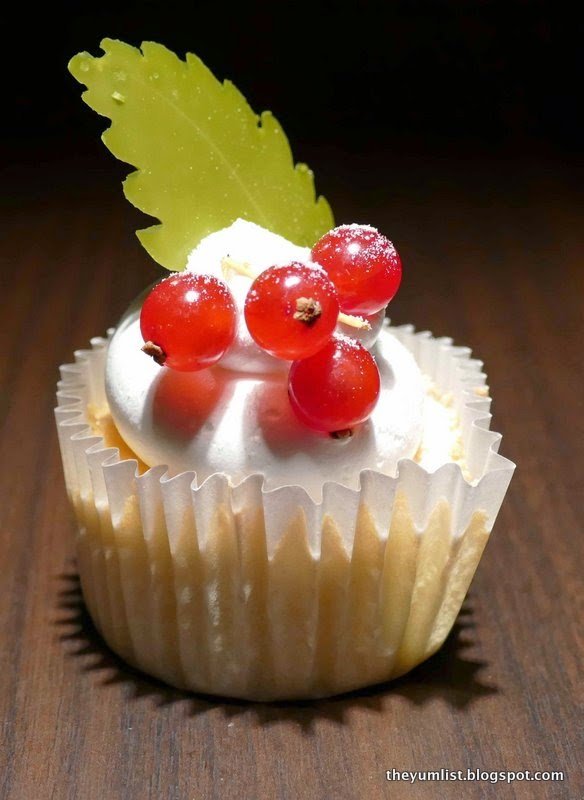 Very Merry Berry
Reason to Visit: For the special festive menu and the impressive range of dishes.
Fuzion Restaurant
Sunway Resort Hotel and Spa
Bandar Sunway
46150 Petaling Jaya
Selangor
Malaysia
+6 03 7495-1888