Convinced by the caffeine-crazed looks in people's eyes when mentioning the name, Tony D'Angelo, and urged on by coffee lovers in Adelaide's affectionate dubbing, the "God of Coffee," we knew we had to meet the acclaimed coffee roaster in person so begged him to allow us a peek into what goes on behind the scenes.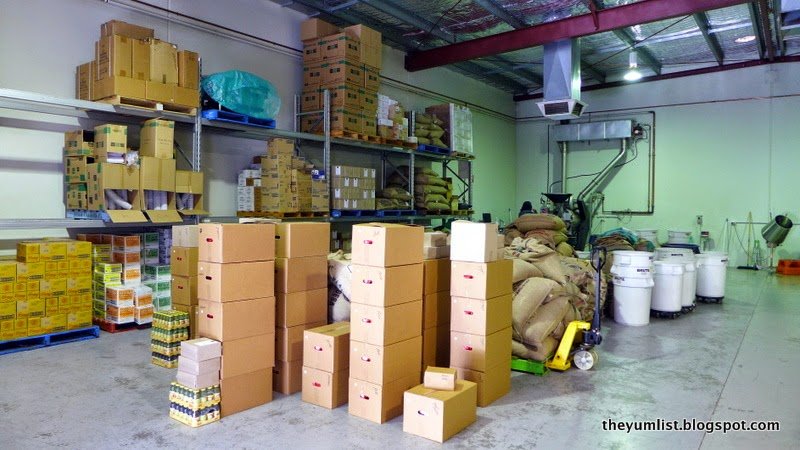 Where the Magic Happens
The saliva inducing wake-me-up smell of freshly roasted coffee wafts from the car park. Roller doors lifted, sack upon sack of green beans, from around the world, are revealed on the workshop floor. I spy Indonesia, Brazil, Mexico and many more origin labels encompassing the globe.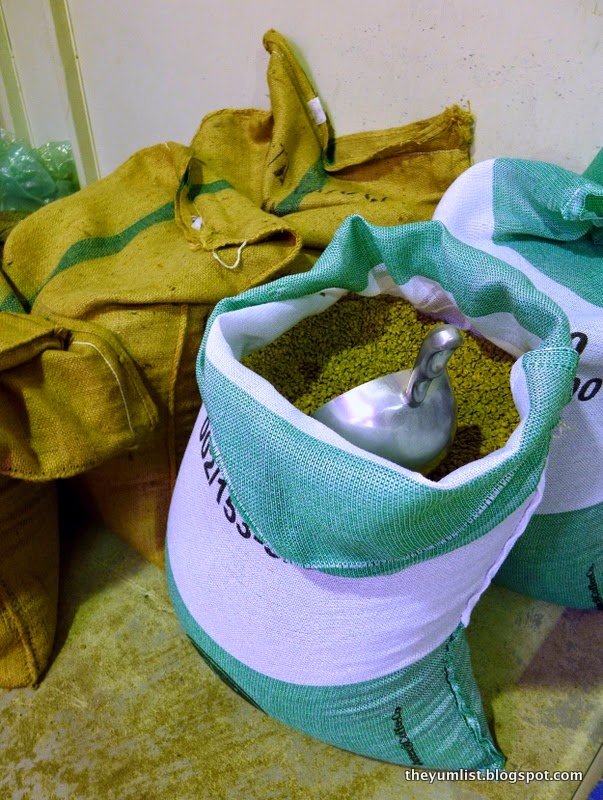 Green Beans
Our noses lead us further into the workshop and down to the back corner where we catch first glimpse of the man himself, Tony D'Angelo. Head roaster of the South Australian icon, Rio Coffee, for over 25 years, Tony is said to be responsible for pushing the coffee culture in Adelaide forward: away from instant coffee to the happening and educated coffee culture that it is today. Leaving Rio a few years back, Tony has his own roasting business, D'Angelo, and is now one of the leading suppliers of premium coffee to the Adelaide community.
From meeting the man himself, you'd never guess he has such a history. 'Humble,' 'man of few words,' 'down to earth,' and 'genuine nice guy' are all the clichés that come to mind upon first encounter. A quick browse online however shows just how well respected this demigod is. His name (and coffee) is held is high esteem in every reputable coffee site and magazine I scour.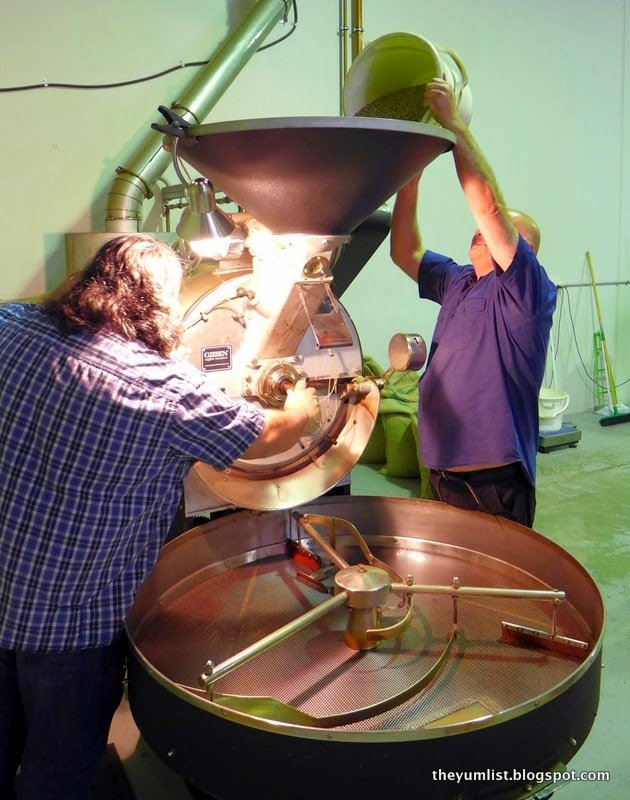 Tony D'Angelo at Work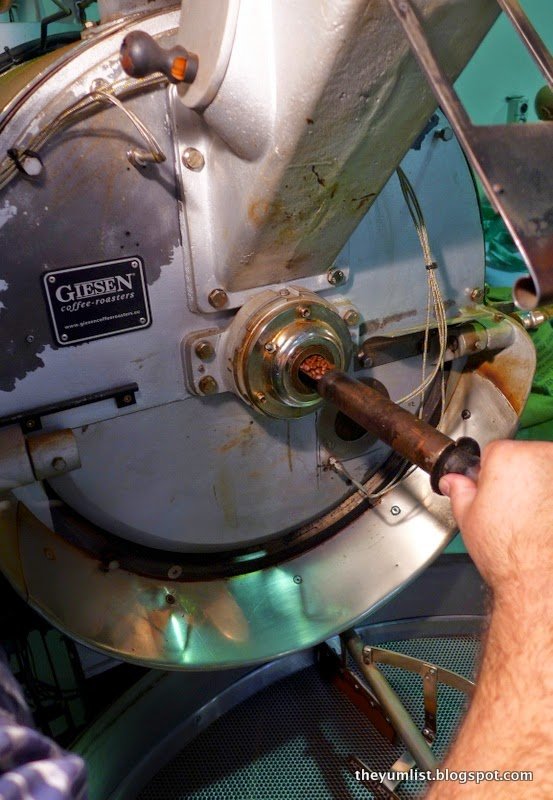 Manually Checking the Roast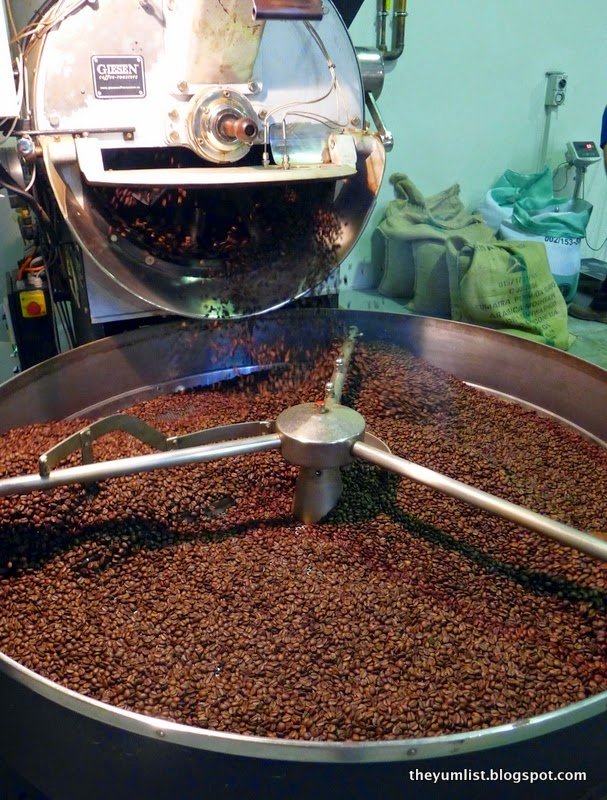 Out of the Roaster
We stand in awe for a few moments observing the care with which he is roasting the current batch. Small samples are pulled out and checked manually before the whole roast is released, deemed done to perfection. A waterfall of toasted goodness cascades into the holding tray and Tony's work for now is done, so he's able to join us for a cup of coffee.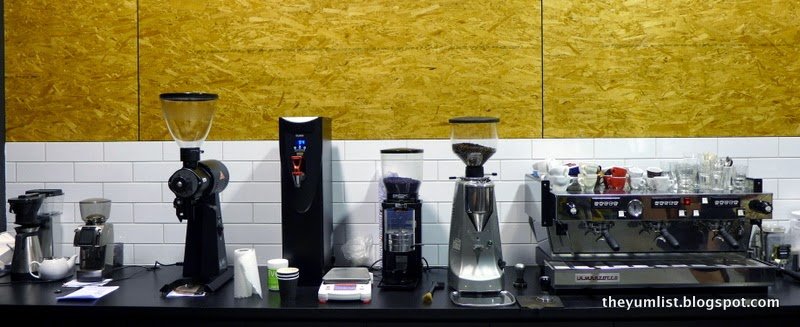 Tools for Coffee Making
We're in the roasting house where potential buyers can taste the various blends for wholesale purchase. Next door however, there will soon be a retail outlet in operation where everyone can access the beans and assorted coffee gadgets to take home.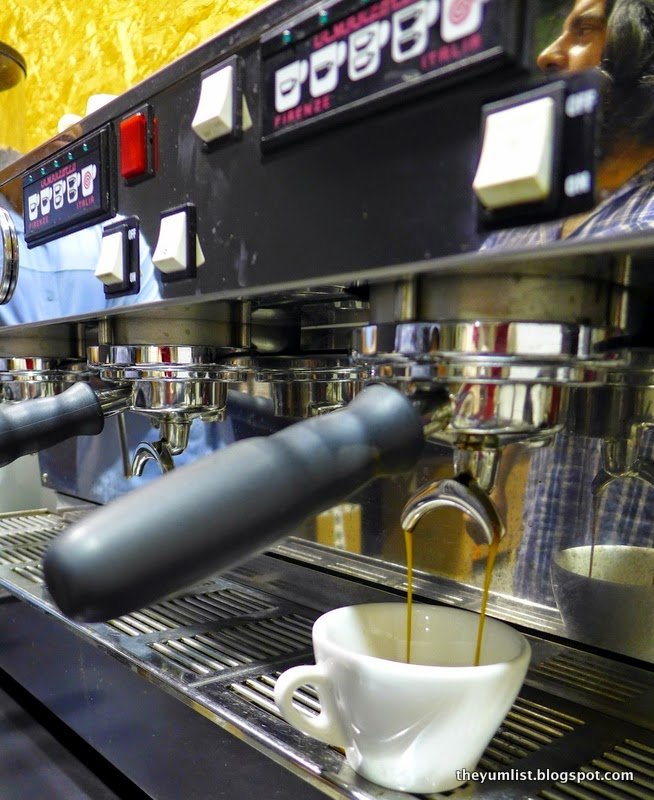 Coffee Machine
D'Angelo Coffee seems much like Tony – down to earth and with the best of taste. Beans are not jazzed up with fancy labels. Instead the coffee speaks for itself, with simple names – Blend 1, Blend 2, Organic and Single Origin – giving away very little about the contents. We learn that while Tony supports the principles of organics and Fair Trade and purchases some of these beans for roasting, his primary focus for choosing is purely on how it tastes in the cup. And… taste good is does!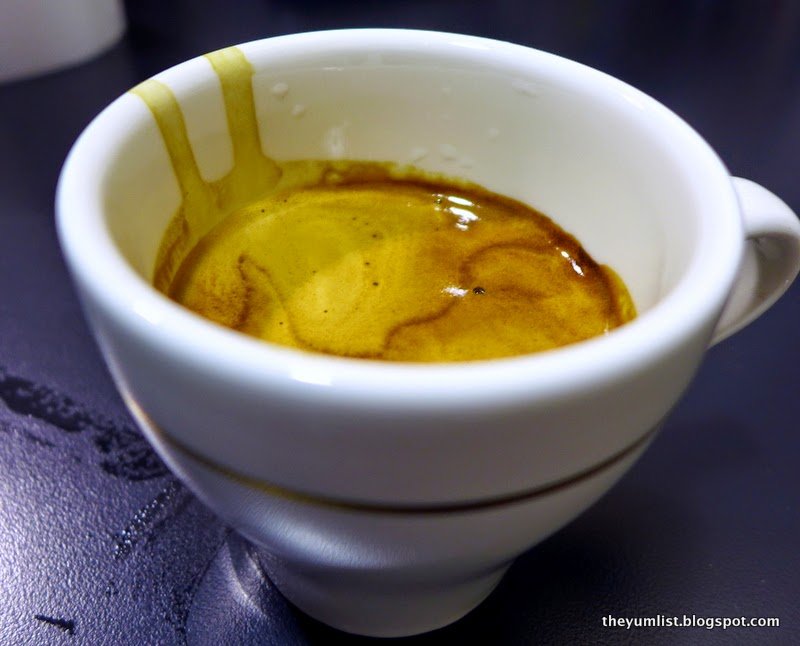 Black Coffee
The blend we sample in house is perfectly balanced and does well both alone as an espresso, but also with milk. It's a combo of South and Central American, and Indonesian beans, and is designed for use in espresso machines, but also works well in a plunger. The natural sweetness of the beans are accentuated with milk. Organic coffee is seasonal and at the moment it's a mix of Brazilian and Guatemalan origins. Tony describes it as medium bodied, with a slight acidity and mild chocolate finish.For non-coffee drinkers or those wanting a different option, Tony also supplies some of the best hot chocolate we've tasted in our travels. Koko Deluxe is a premium drinking chocolate made from cane sugar and cocoa. There are no preservatives, additives or any other nasties, and the suggested brewing method is with the steamer of an espresso machine. Mofo Deluxe is grated dark chocolate made to shake on top of hot chocolate, ice cream and coffee. As with Koko, it's made in Melbourne, sourced ethically and is vegan friendly.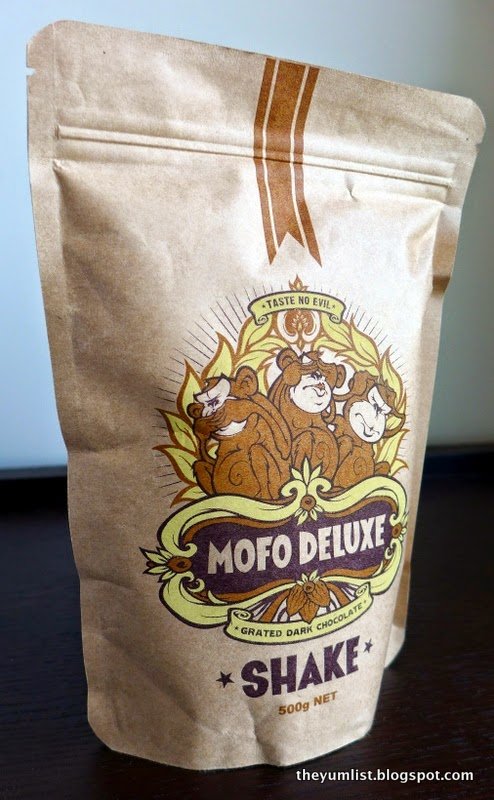 Mofo Deluxe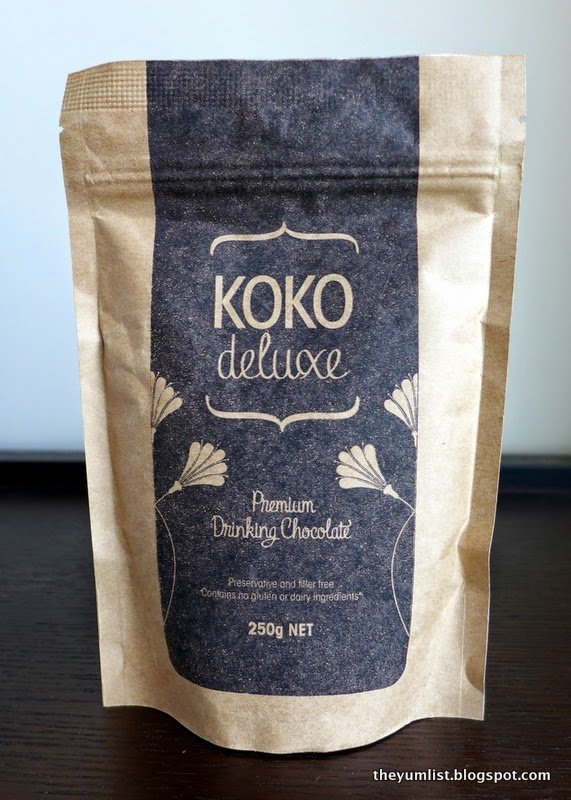 Koko Deluxe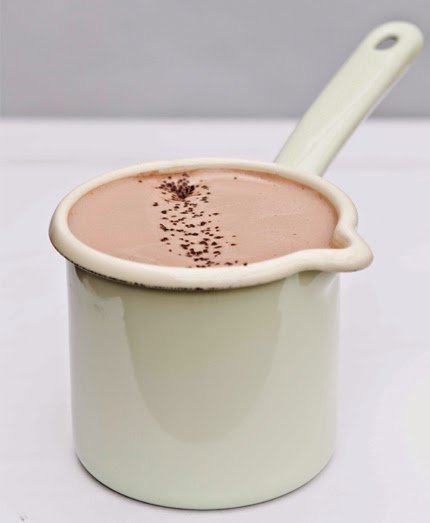 Koko Deluxe Drinking Chocolate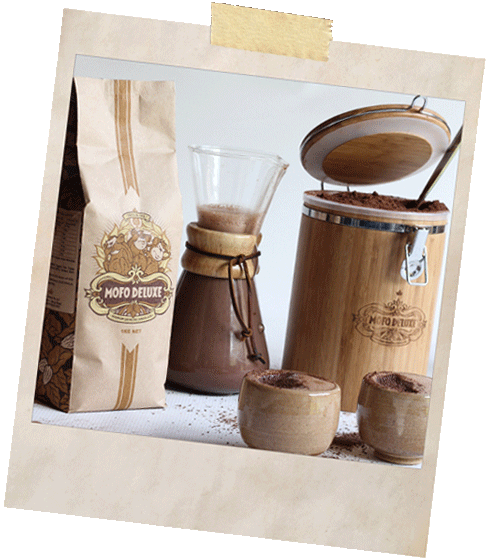 Mofo Deluxe Grated Dark Chocolate
D'Angelo coffee can be contacted directly through the details below, but his products can also be found in many credible café's around Adelaide, such as
Red Door Bakery.
Reasons to buy: locally roasted delicious coffee beans – some of the best we had in Adelaide.
Tony D'Angelo
35 Cawthorne St.
Thebarton, 5031
South Australia
Australia
+61 (0)8 8352 6313