Words and Photos by Louise Miller
Croisette Café in Bangsar's Cascadium condominium offers an opportunity to inject a little French flair into this year's Yuletide festivities. The restaurant's location (situated by a pool offering views of the twin towers but removed from the hussle and bussle of the city centre) coupled with the warm hospitality provided by its owners, Michelle Soon and Pierre Mc, make for a relaxing ambience in which to indulge in truly gallic gastronomy.
Having only ever previously visited the café during the daytime, I was pleasantly surprised by the transformation from its diurnal bright airiness to lantern lit nocturnal cosiness. This was enhanced by the welcoming Red Sangria that awaited us. My first sip gave me an instantly refreshing hit of fruity flavours combined with cloves and cinnamon which we all agreed made for a suitably tropical substitute for mulled wine.
The plates of amuse bouche that were then presented provided the perfect opening for our feast: tapenade and juicy semi dried tomato crostini and mini quiches Lorraines were both intense in flavour –  the first, tangy and garlicky, the second, creamy and smoky. My favourite was the thick cep mushroom soup that completed this tasty trio. Served in shot glasses and garnished with a slug of cream and a crunchy crouton,  this was deliciously rich and earthy in flavour – a very satisfying overture of the proceedings.
Our starter was a Caesar Salad – crisp leaves were coated in a delicious dressing blended with the oozing yolk of the perfectly poached eggs and combined with streaky pork bacon (this can be replaced by salmon on request) and crispy croutons.
We sampled all four of the roast meats on offer for the main course. Each carved and beautifully plated with ratatouille, roast potatoes in their skins and accompanied with a delicious sauce. First up was the chicken capon, a meat far favoured for Christmas over turkey in France. The bird was locally sourced and cooked with utter simplicity, seasoned and roasted over a bed of vegetables without any herbs or other flavours and the result tasted hearty and wholesome. The accompanying sauce was created blending the bed of vegetables with the roasting juices and a little cream and was so tasty, I could quite happily have eaten a bowlful of it on its own.
The second platter to be presented consisted of perfectly pink slices of Australian Beef Striploin. The accompanying pepper sauce was made with green, pink and black peppercorns, the heat of which cut through the creaminess of the sauce and wonderfully complemented the tender rare meat.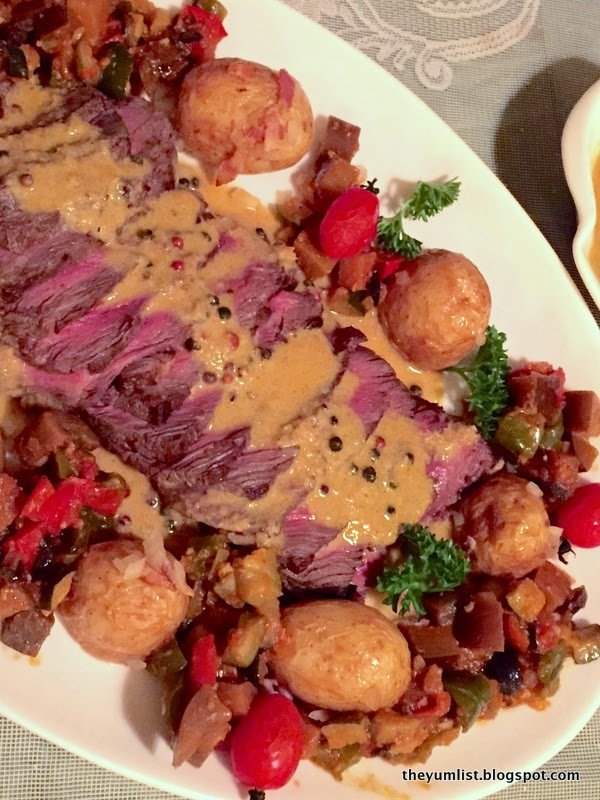 Australian Beef Striploin
The Roast Pork Loin was served with a wholegrain mustard sauce, another perfect balance of sharpness and cream, and the Australian Lamb Leg with a rich pistou infused gravy. Testament to the consistency of standards, when asked what had been our favourite, opinions were evenly split between the four.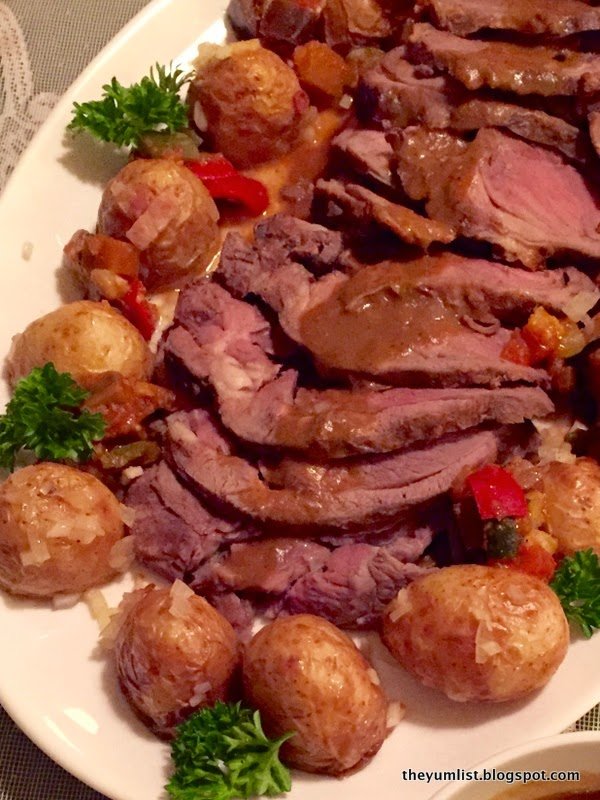 Australian Lamb Leg
Desserts consisted of a selection of pâtisseries: pretty fruit tartlets;  an Opéra inspired Chocolate Cake composed of layers of indulgent chocolate ganache; and coffee buttercream and a cake designed to resemble sushi with its sliver of mango draped over a sweet and tangy raspberry mousse atop a puff pastry base.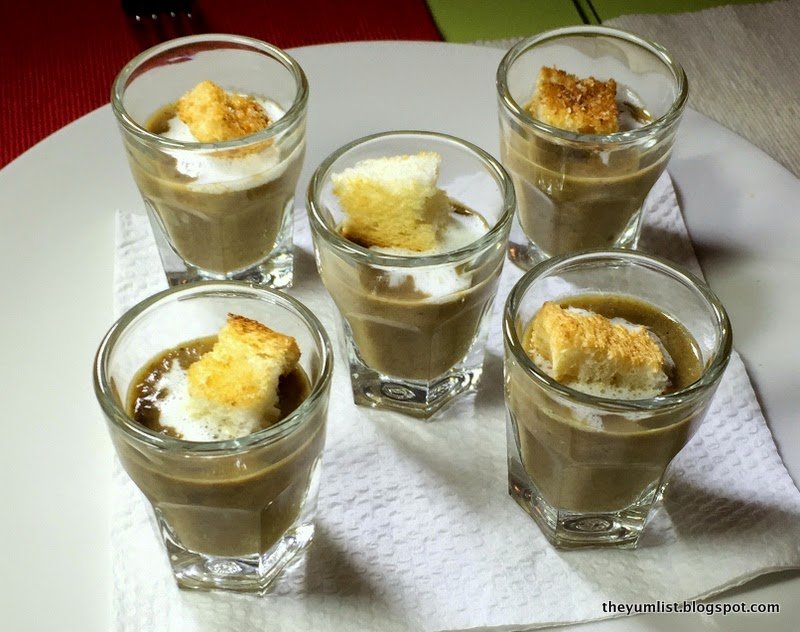 Sweet Treats
Croisette Café will be serving many of these festive treats throughout the whole of December  and offering a special Christmas menu priced at RM118 net on 24th December from 7pm to 10.30pm and the 25th December from 11am to 3pm. A discounted price of RM108 net is available for reservations made before the 15th December.
For those wishing to delight in Croisette Café's Christmas offerings in the comfort of their own home, the café is proposing a special take away service featuring many of the items described and more. Many items can also be purchased, beautifully presented in jars decorated with rustic gingham ribbons –  great for presents on their own or combined to make up a festive hamper.
Reasons to visit: the refreshing Red Sangria, Cep Mushroom Soup, Roast Chicken Capon, all of the sauces, the Opera style Chocolate cake, great value for money and the wonderfully warm hospitality.
Croisette Cafe
28-0-3 level 3, Cascadium Condo
Jalan Penaga Bukit Bandaraya
59100 Bangsar
Kuala Lumpur