So Spa goes way beyond what we expect to find in the compact space-challenged city of Singapore. High standards and excellent treatments are assumed, but a complete estate of serenity-inducing facilities is a complete surprise.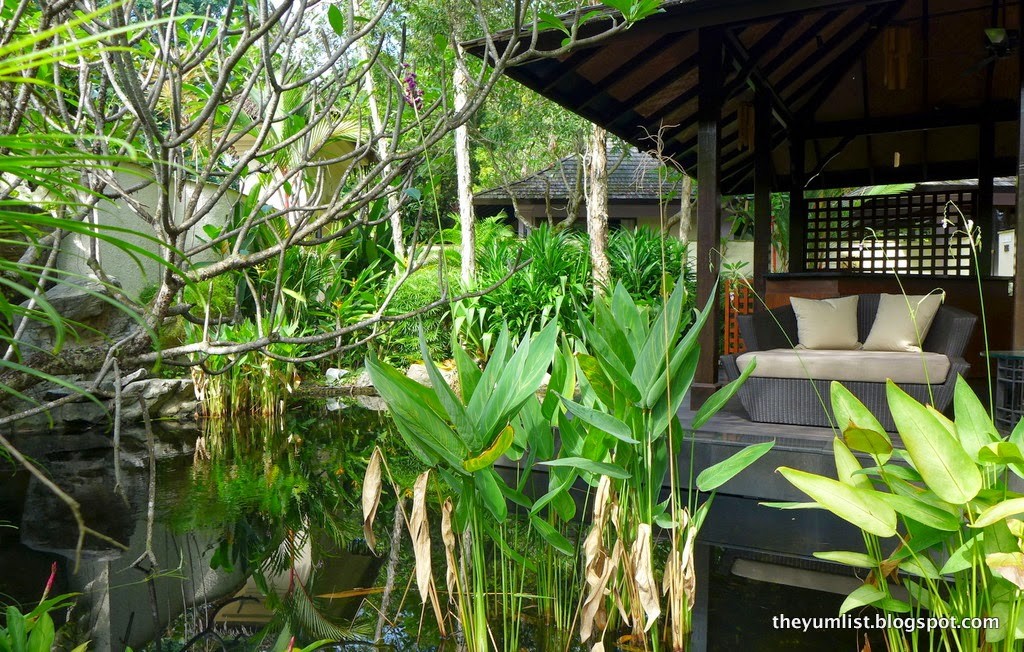 Grounds of So Spa
Located on Sentosa Island, So Spa is planted on its own expanse of lush grounds, gifting guests with a private tropical sanctuary in which to luxuriate after a treatment. Leading up to the property a roundabout, covered with plants and an elegant sculpture, gives the first inkling that an experience at So Spa will be one infused with beauty and nature.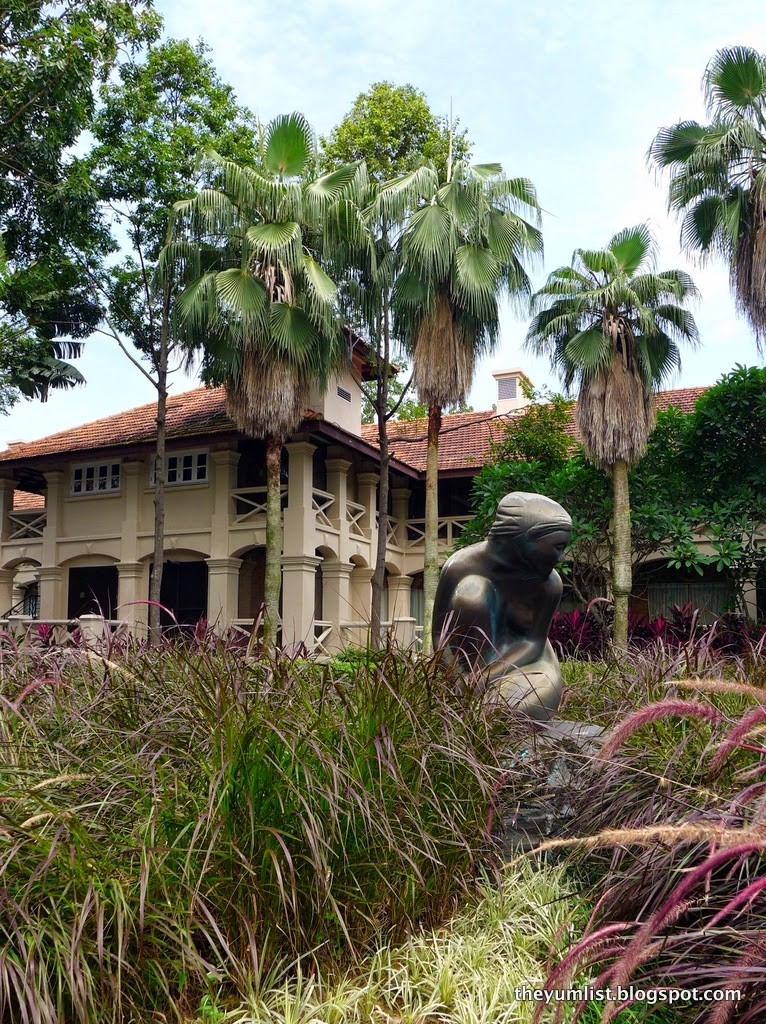 Entrance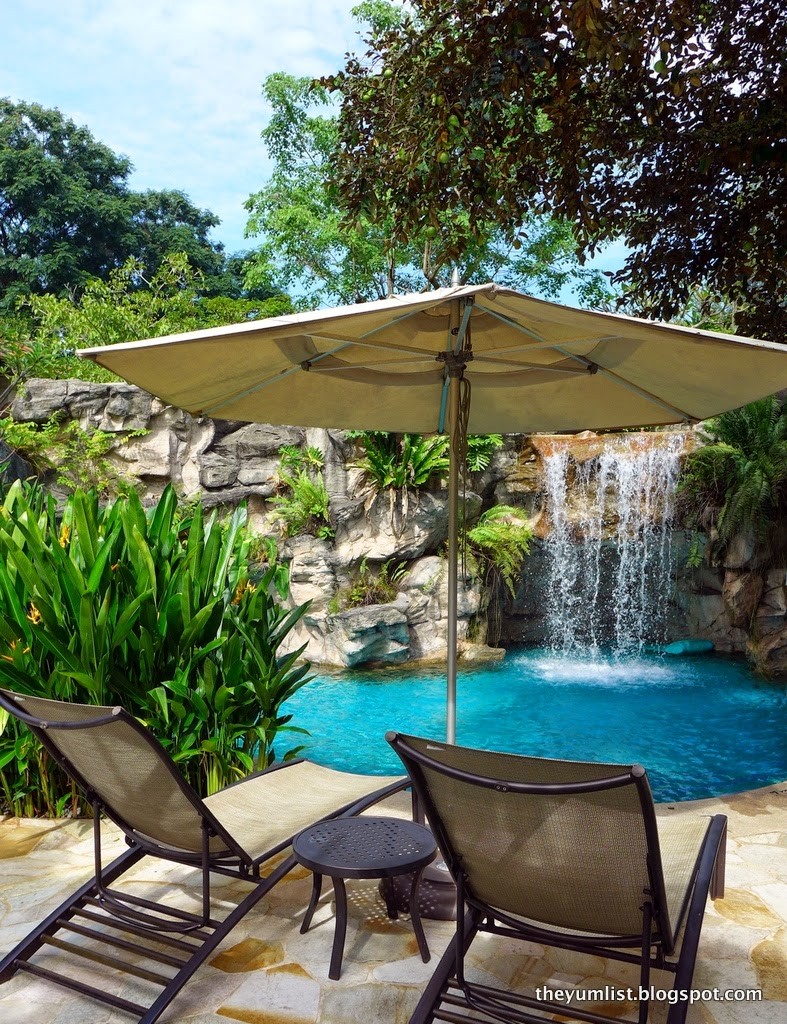 Recliners
The only requirement to use the amenities is the purchase of a minimum one-hour treatment. We indulge in the signature massage in a couple's room. Beginning with a foot soak and scrub, we're then whisked to the adjoining salon to have our bodies pummeled, kneaded and stroked into a state of pure bliss. Our strong therapists use knuckles, thumbs and heels of their hands to reach deep into our muscles relieving them of tension and loosening knots. Using a balm, instead of oil, our skin is left with the soft scent of vanilla and we're happy to leave it on after the session, as it doesn't have that sticky feel that oil treatments often leave.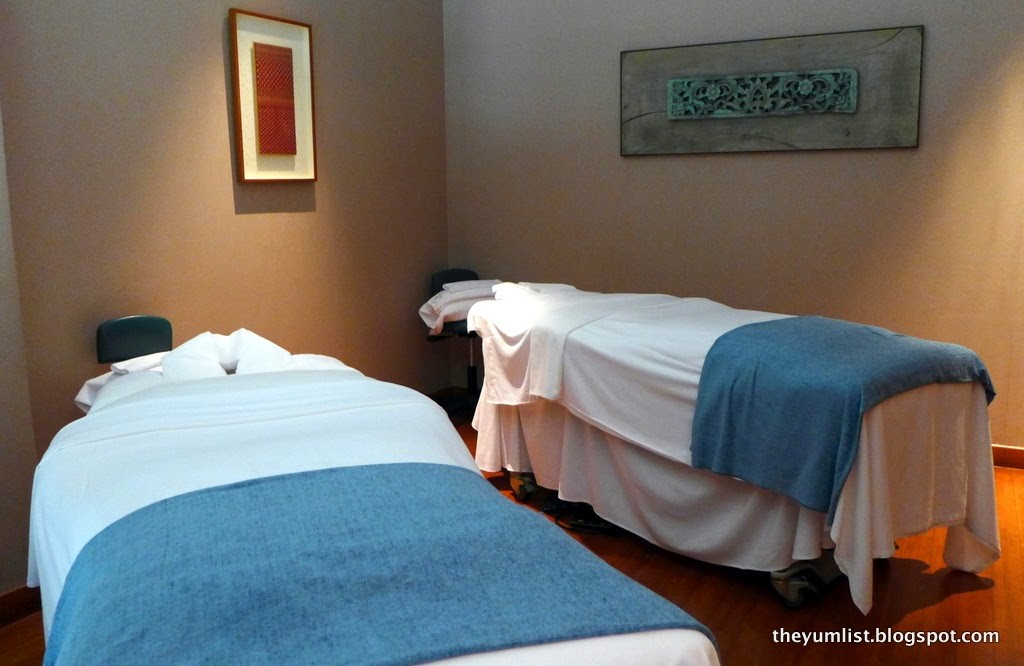 Spa Room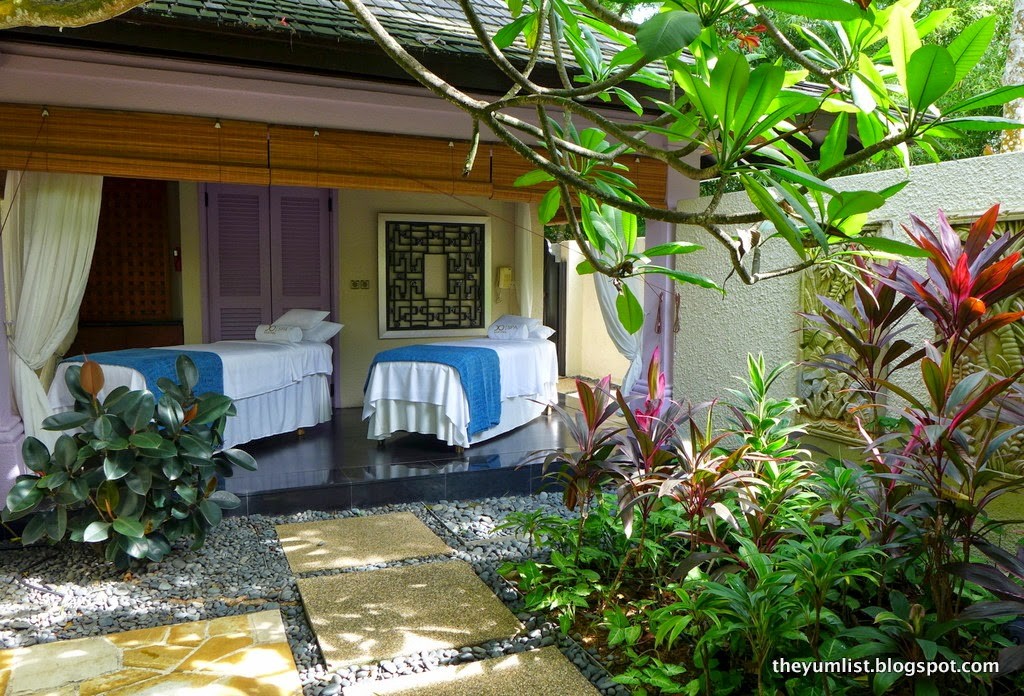 Outdoor Private Spa Villa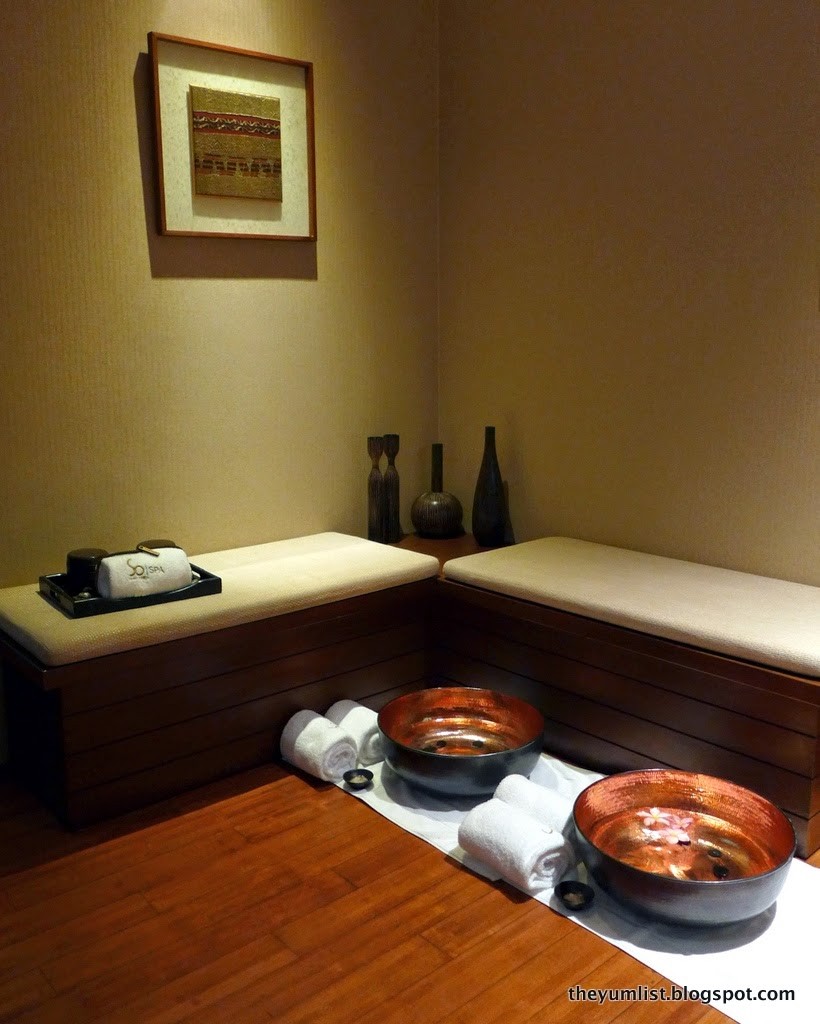 Treatment Begins with a foot soak.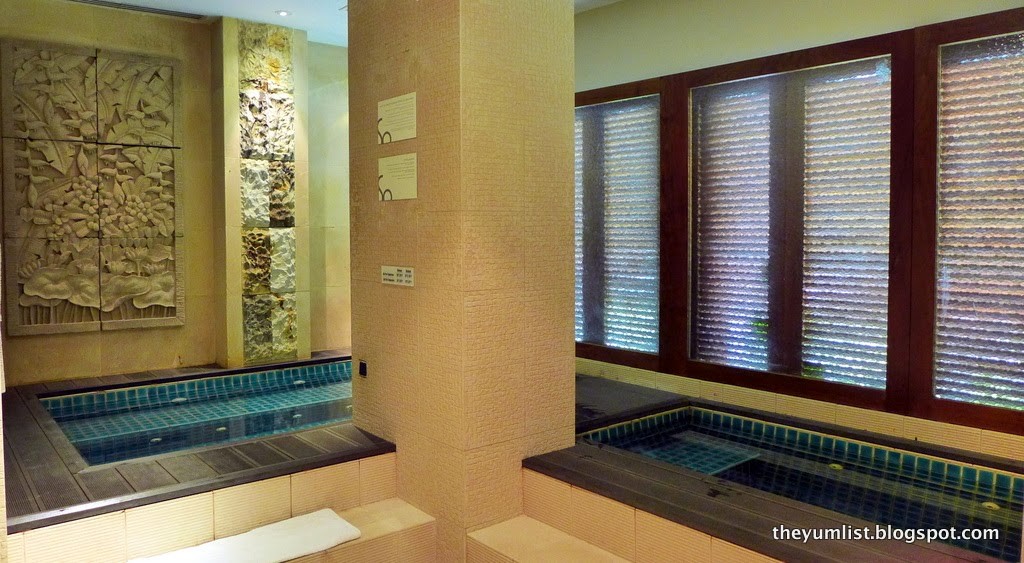 Hot and Cold Dipping Pools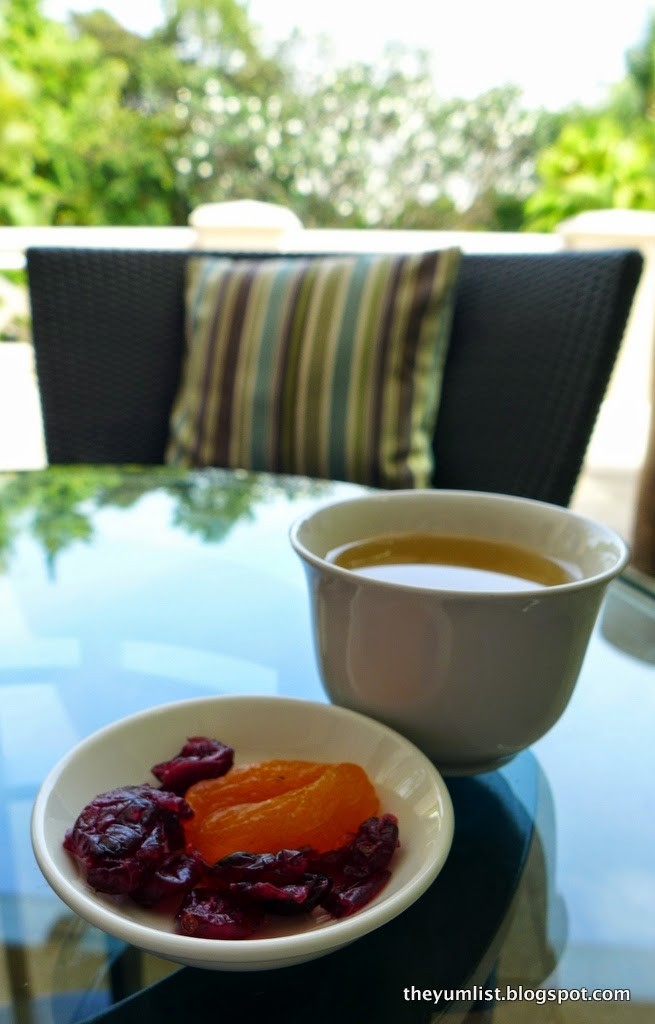 After Treatment Refreshments
We highly recommend allowing a generous amount of extra time to fully bask in the magnificent grounds and facilities of the property, as did we.
The Labyrinth
The spiral maze whisks away thoughts of our harried lifestyle to the non-communicable depths of our minds, as we're swept up with a sense of enchantment and green surrounds. Entering we're advised to use the spiral path to clear our thoughts, leave our worries behind and exit with a revitalized spirit and refreshed mind.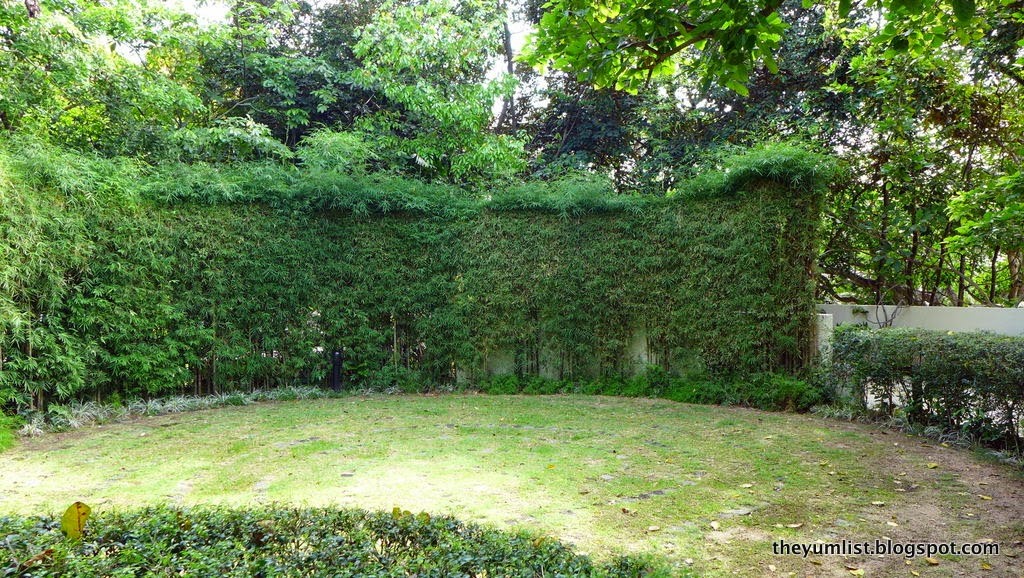 Labyrinth
The Mud Pool
It's proclaimed that volcanic mud has an energizing and purifying effect on the skin. We apply a thick layer over our legs and arms and let is dry out naturally as we lounge under the sun. Once completely free of moisture, it brushes off like powder, and we rid ourselves of the final remains with an outdoor jet shower.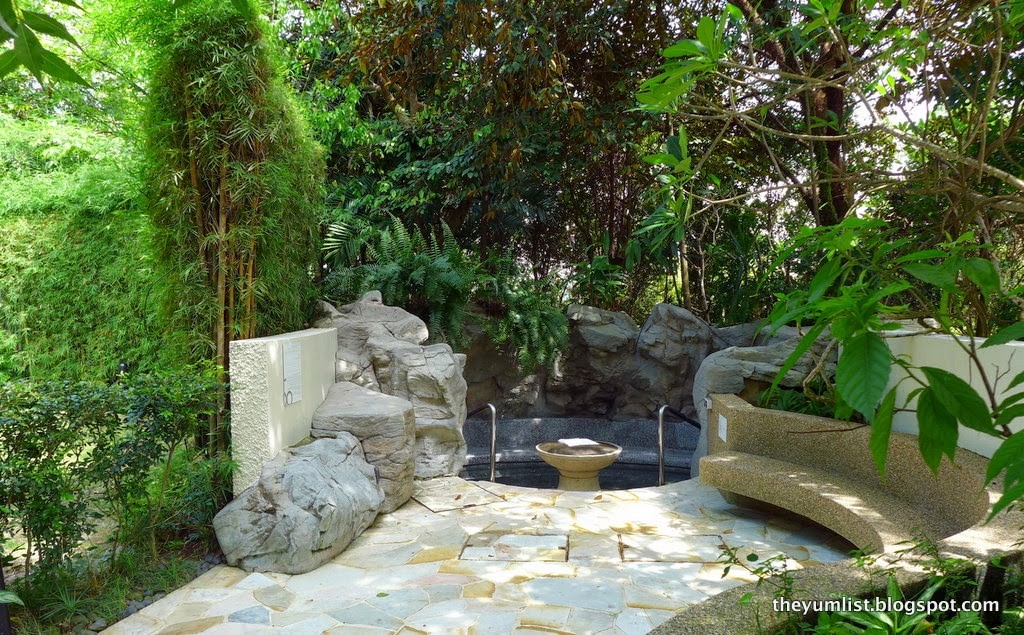 Volcanic Mud Bath
The Float Pool
The surface of a lagoon shaped pond ripples with the vibrations of a waterfall cascading into its depths. A rock wall and lush tropical plants surround the pool forging the impression of isolated falls in our very own Garden of Eden. Floating mattresses provide a dreamy bed for drifting on the water's top, or stationing under the plummeting torrents, allowing the streams to massage muscles and invigorate the spirit.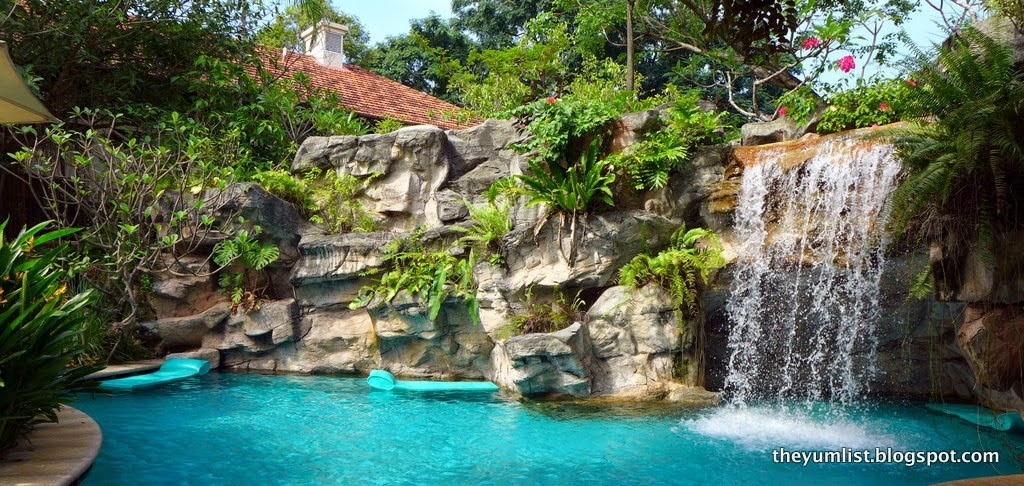 The Float Pool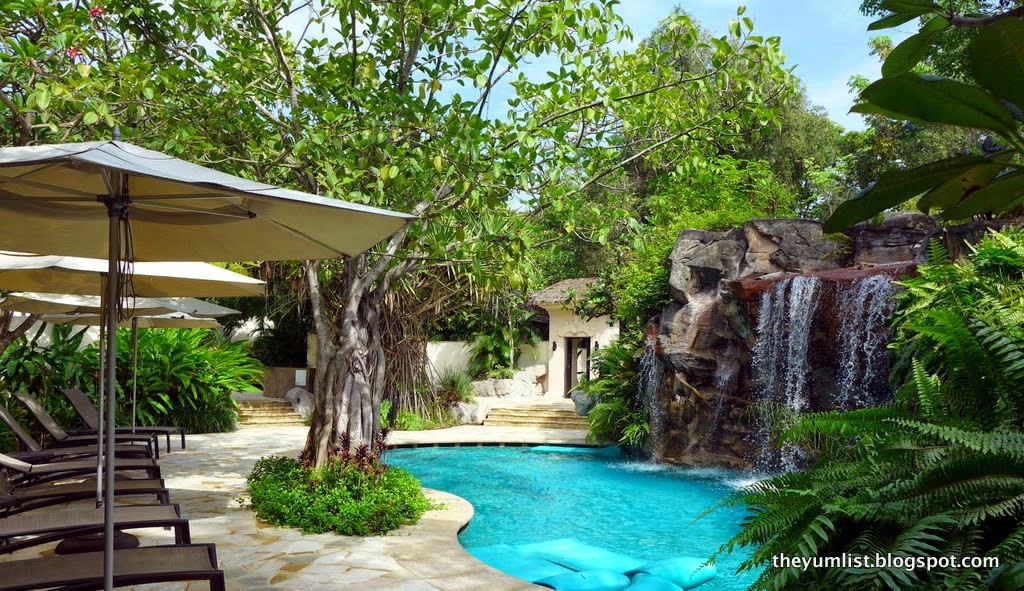 Relaxation Area – Female Only Section
The Swimming Pool
Bordered with deck chairs and white umbrellas, the rectangular swimming pool looks a stylish place for bikini-clad bodies to loll and stretch. Clean contemporary lines are backed with a wall of white frangipanis, and we imagine a good book and a tall cool drink further enhancing a session of repose.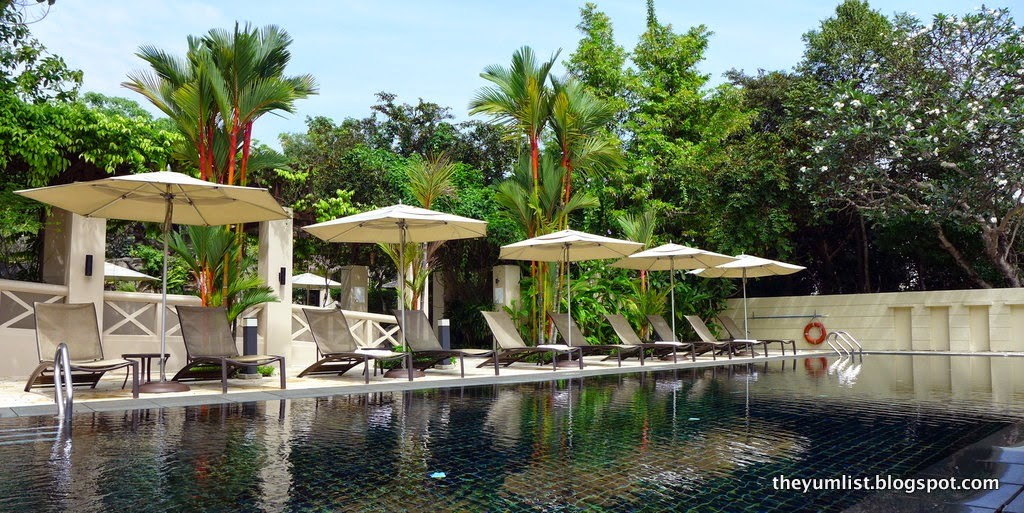 Swimming Pool
Reasons to visit: quality treatments; beautiful natural surrounds; purchase of an hour treatment allows use of the wonderful outdoor facilities.
So Spa
The Singapore Resort and Spa Sentosa
2 Bukit Manis Road
Sentosa
Singapore 099891
+65 6371 1288