Words: Naomi Martin     Photos: Monica Tindall
Located in Bandar Sunway, Petaling Jaya, Underground Société offers a pleasantly isolated ambiance, away from the hectic streets of the city. The exterior of the restaurant has a bit of an industrial feel (partly due to the adjoining shop houses vending building supplies and other miscellanea), but once you step inside, the welcoming sophisticated interior is revealed. This restaurant is rather difficult to find, as the restaurant owners feel no need to put a sign on their restaurant. All that's shown outside is a board saying, "Come eat with US!"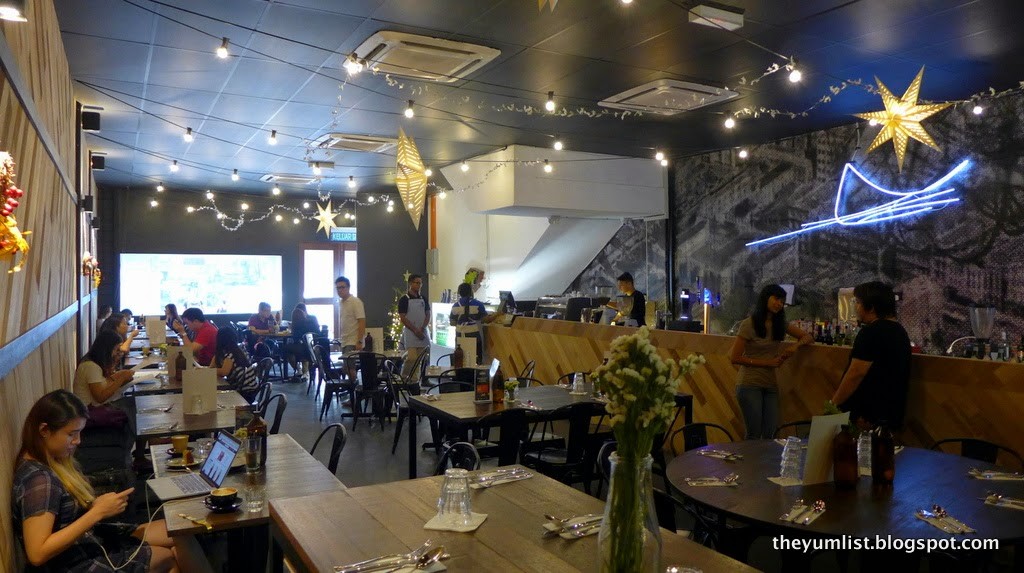 Underground Société, Bandar Sunway
The interior of the restaurant was dimly lit during our visit, perfect for a date or just a chilled afternoon. It is currently decorated for the holiday season, and plays Christmas tunes churning out a festive spirit. Underground Société is a peaceful place during the day, popular amongst students looking for a quiet place to work (complimentary Wi-Fi of course). In the evenings, the office crowd arrives looking to fill their tummies with some nourishment and socialize a little before heading home. The night owls swarm in in the later hours looking for dessert, a beverage and a spot of conversation.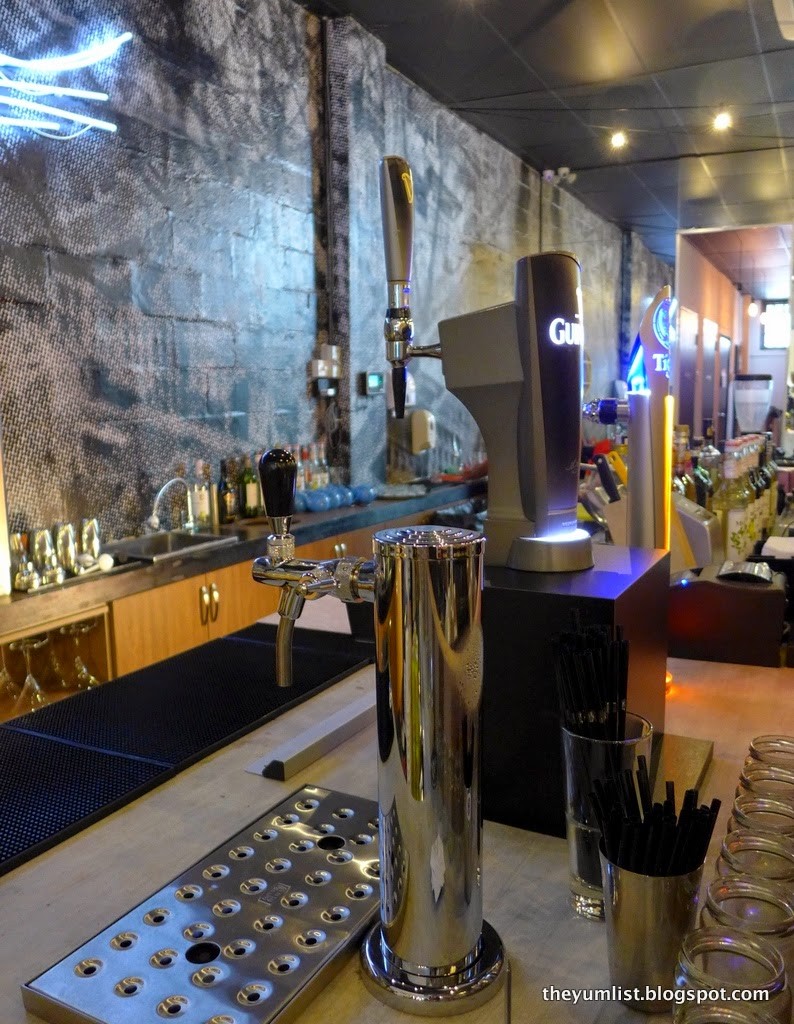 Coffee on Tap
While waiting for our food order, The Yum List team had a chat with the brothers who own the restaurant. They shared with us their story of how they set it up, and how their outlets are all Australian influenced. They wanted so much to emulate the vibe and menu style they experienced Down Under that they flew all of their staff to Victoria for a whirlwind caffeine-injected trail through some of the countries most renowned cafes. By taking the ideas of the best of Melbourne's hippest cafes, the brothers put a twist on the way they deliver coffee to their Malaysian audience.
Coffee on Tap (RM15) is a huge drawcard and Underground Société just might be the only café in KL to currently vend it. It is chilled with the same texture as a beer on tap, lightly effervescent with a good inch head, and was a bumper hit with Mon and Caning. Underground Coffee (RM26) cocktails, and a tasting tray of Underground Black (espresso) and White (piccolo) (RM15) with shot of sparkling water to cleanse the palate in between, are popular items as well, alongside the regular espresso based drinks (also masterfully prepared according to our coffee-loving Mon). If you want to rev up your morning (or afternoon and evening), be sure to check out some Underground beverages.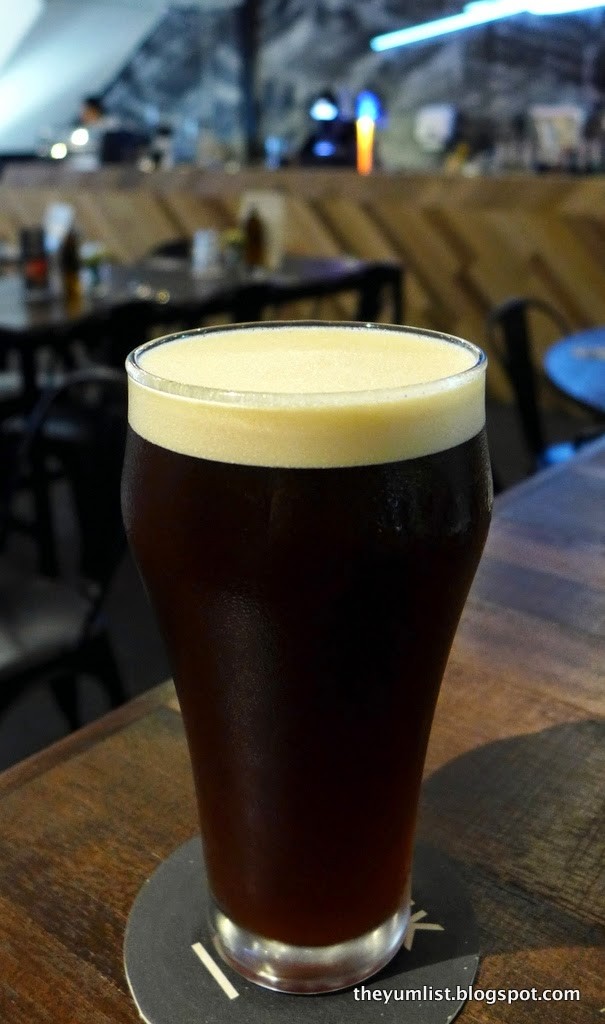 Coffee on Tap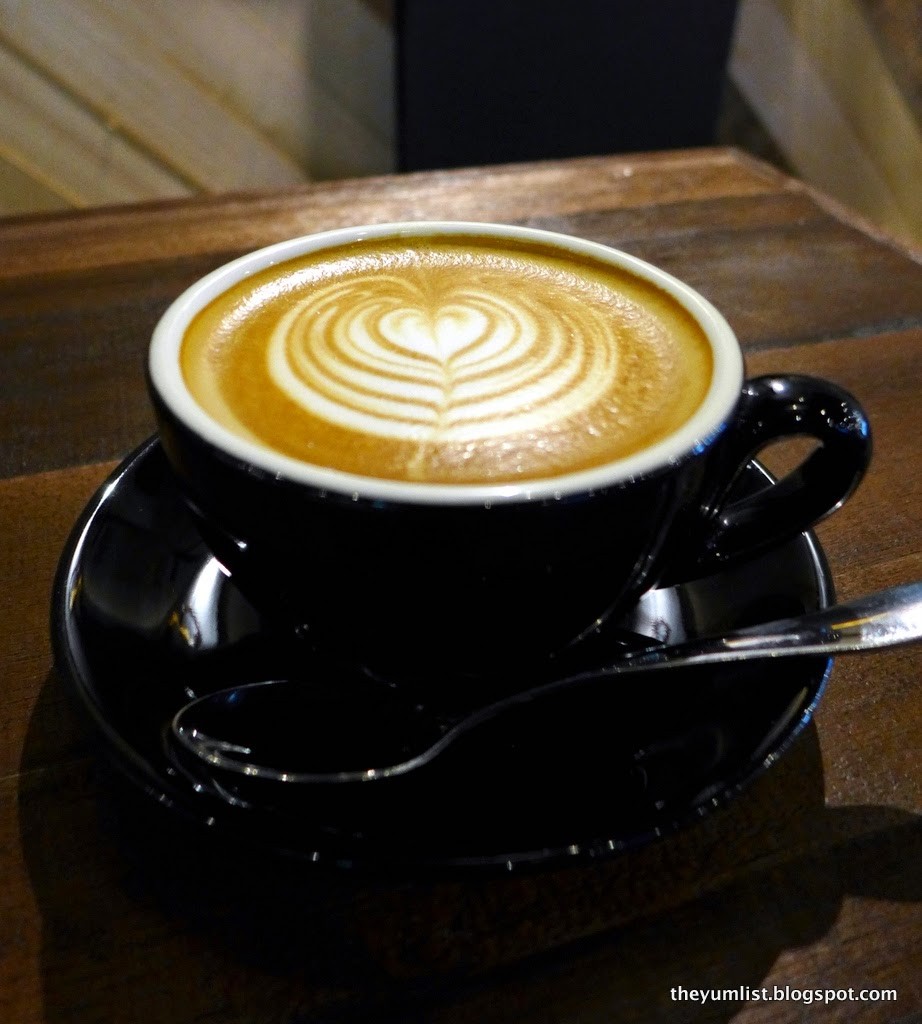 Flat White (RM8.90)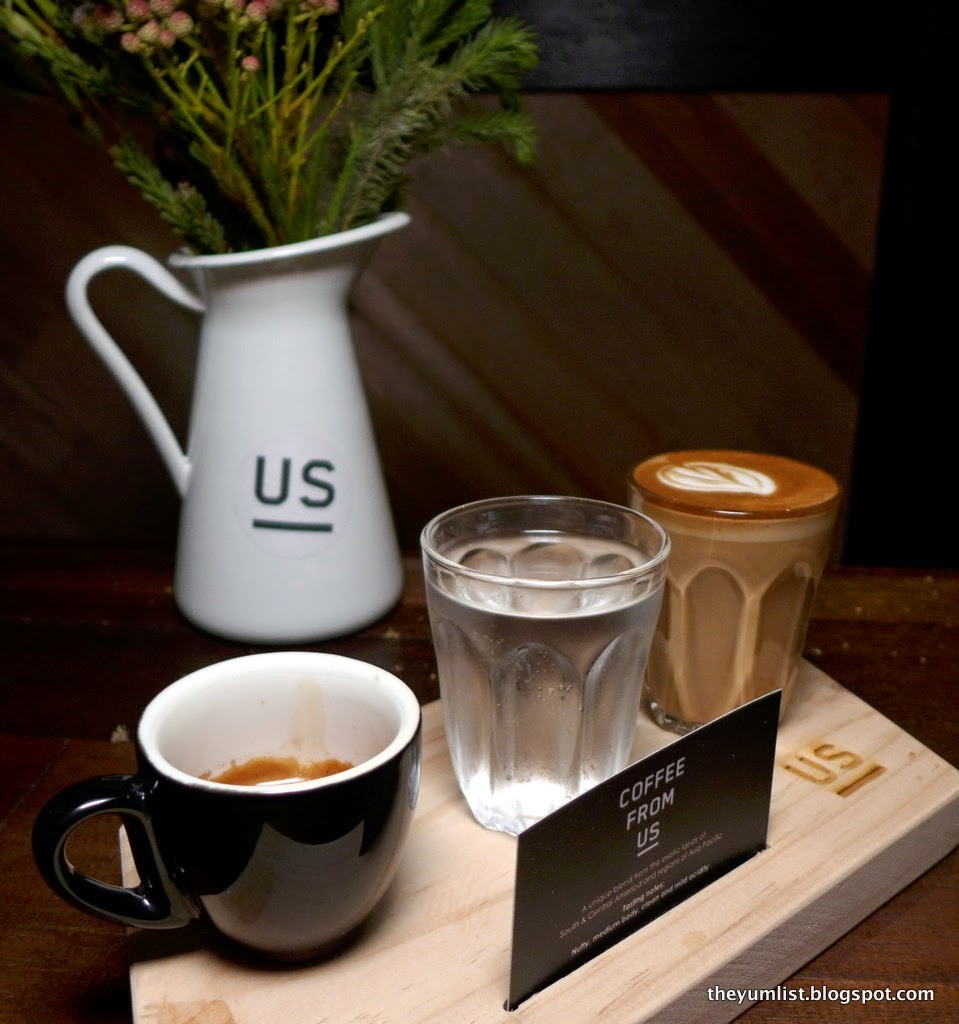 Black and White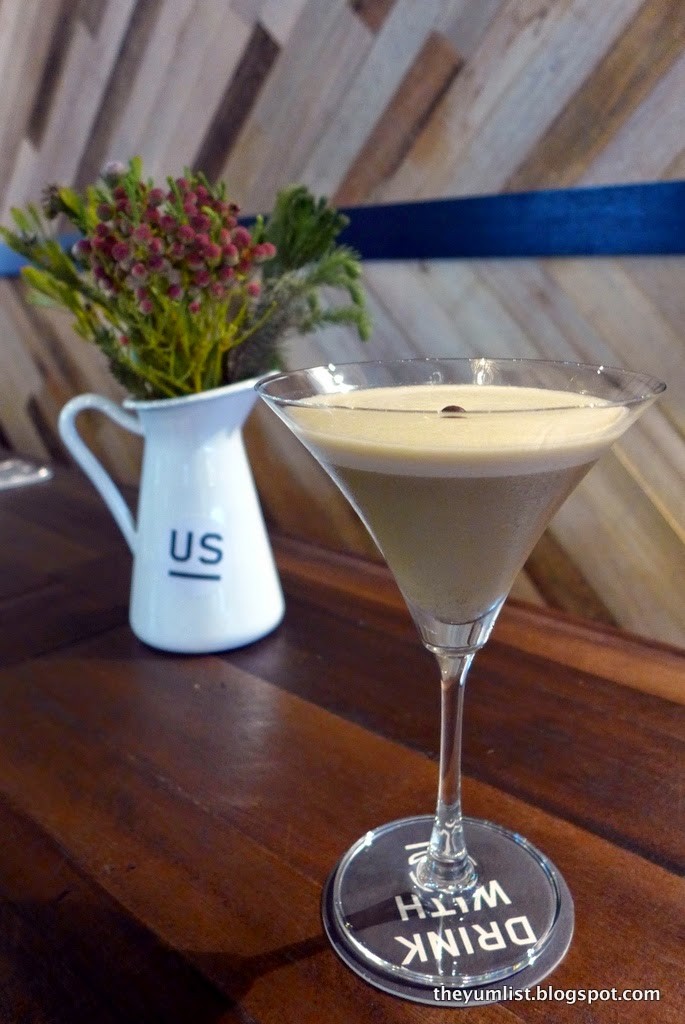 Underground Cocktail with Baileys
For non-coffee drinkers, the Chai Latte (RM9.50) is an excellent alternative. It comes hot, and gives off a wonderful smell of spices. It is creamy and sweet, and produces a bit of froth at the top. It's an addictive beverage, and one of the most popular non-coffee drinks at Underground Société.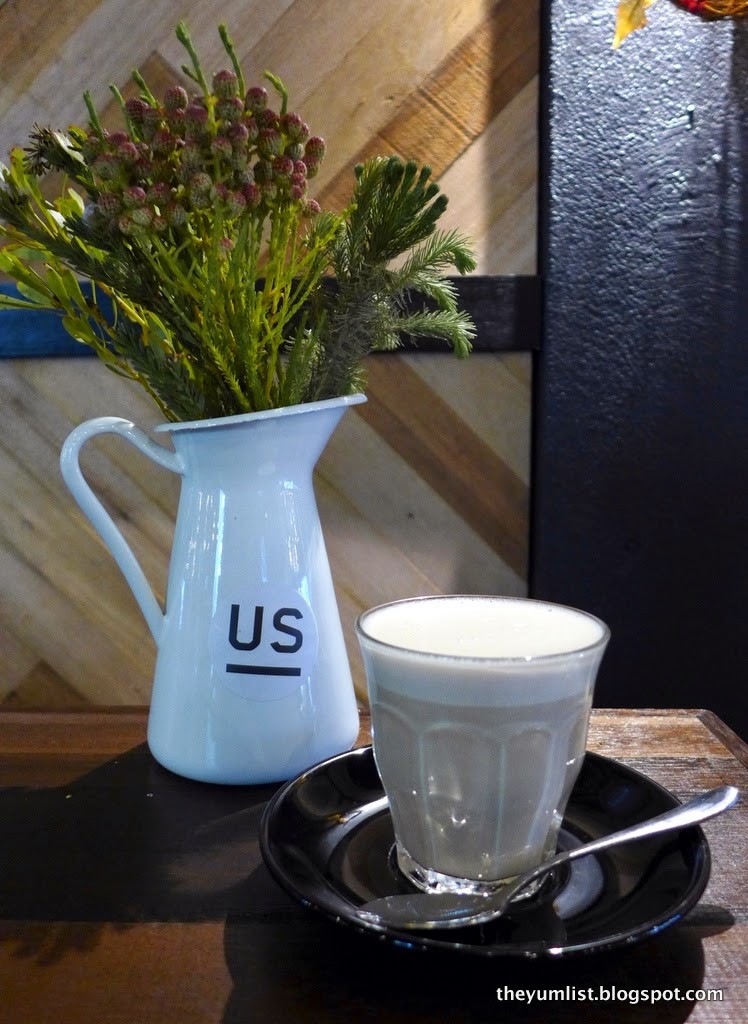 Chai Tea Latte
The discovery trip to Melbourne for the kitchen staff seems to have paid off, as the food we tried echoed the contemporary Australian mix we know and love. A good demonstration is found in the Platter of Avocados (RM26). This plate consists of a quartered avocado, each fourth topped with a different filling: mashed egg; prawns, couscous and caviar; smooth feta cheese; and pineapple salsa. The avocados were perfectly ripe: texture was neither too hard nor too soft. The cheese and egg were both creamy, mirroring the texture of the avocado. The shrimp was firm and the couscous bed pleasantly grainy. The all round favourite however was the fruit salsa, contrasting the buttery flesh with a sharp tang. This dish was overall simple in design, but potent in flavour.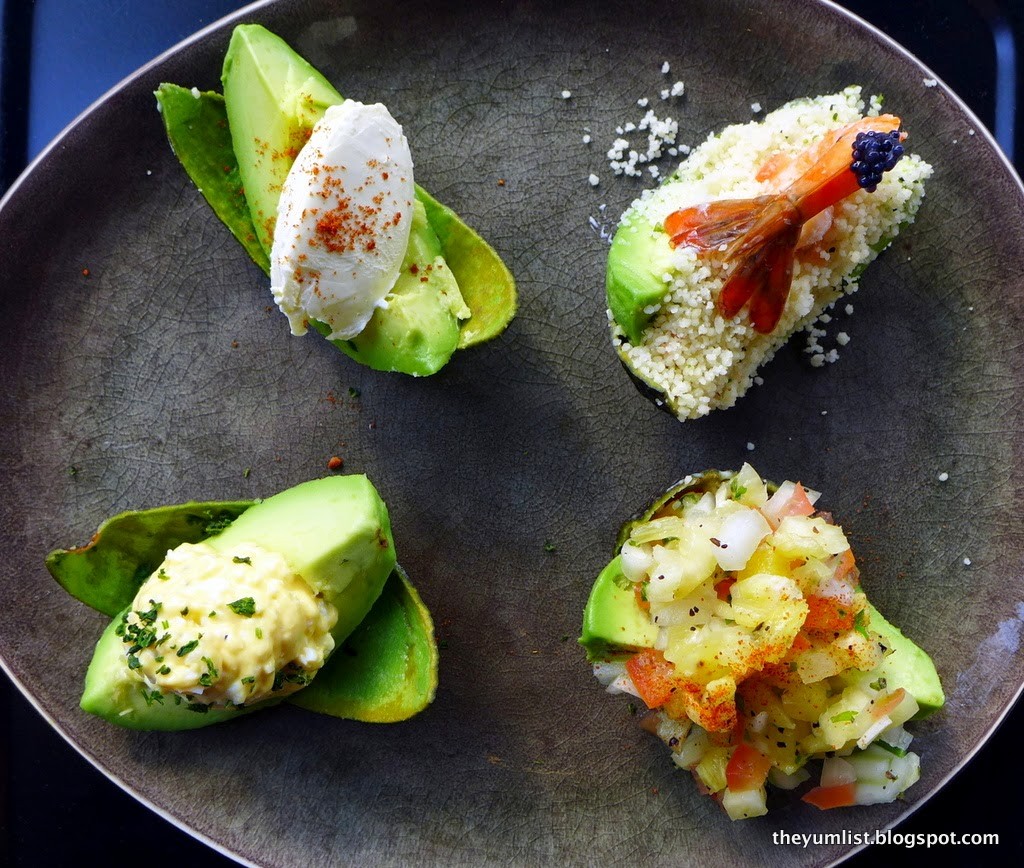 Avocado Platter
The Caprese Salad (RM23) saw the classic of mozzarella, tomato and fresh basil, given a new breath of life with unique presentation. A single tomato was cleverly sliced forming a holder for wedges of white cheese. Another delicious appetizer was the couscous with smoked duck breast. Smoky strips of duck were topped with a sweet tangy marmalade and a single raisin, providing a wonderful balance of tastes. This was another light, delightful appetizer, which might prove enough for a light lunch or a fine way to whet the appetite for a burly main.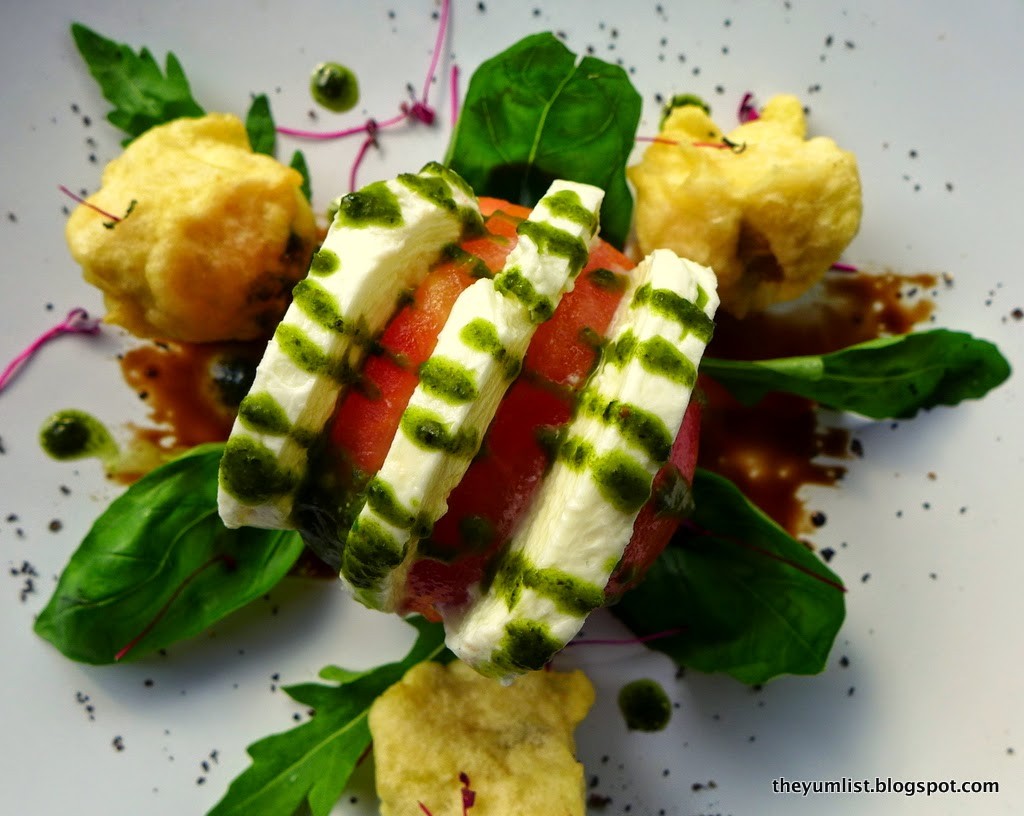 Caprese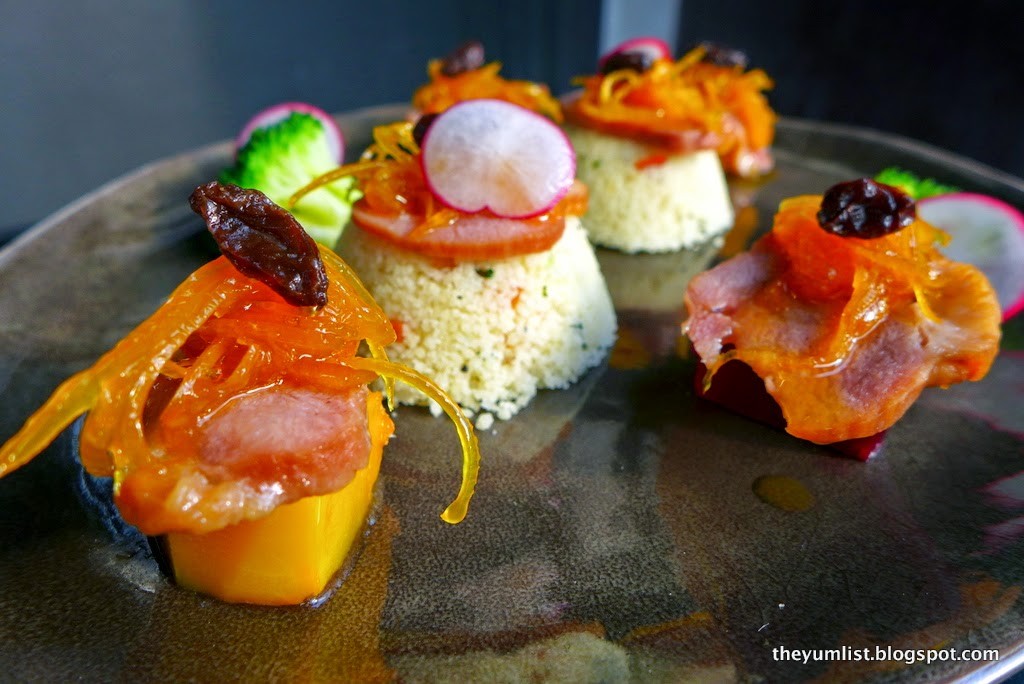 Smoked Duck Breast and Couscous
The main courses arrived, and one of my favourites was the Grilled Atlantic Salmon (RM26) with German spaetzel (a kind of German pasta). The portions were of good size, sufficient for a single complete meal. The salmon was cooked to perfection with a crispy skin and flaky and moist meat: a good balance in texture. I'm not generally a big fan of salmon, but really enjoyed this preparation. The spaetzle was slightly salty, boosting the flavour of the sea. A trio of hard-boiled quail eggs was skewered across the top and the whole drizzled with a tasty white sauce.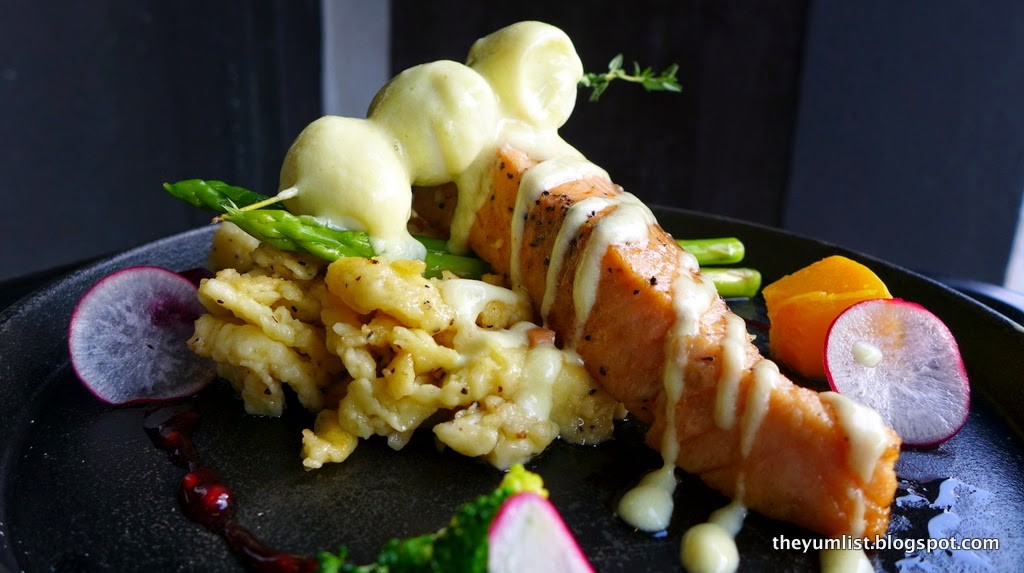 Salmon and German Spaetzle
Another gem was the Australian Beef Tenderloin (RM42). Just like the salmon, it was superbly cooked, with caramelized edges and a soft meaty interior. A rich mushroom sauce contributed a luxuriant covering, while a sharp raspberry coulis gave a cheeky and moreish smack to the palate on the side. Creamy potato gratin and lightly cooked veggies complete the dish adeptly.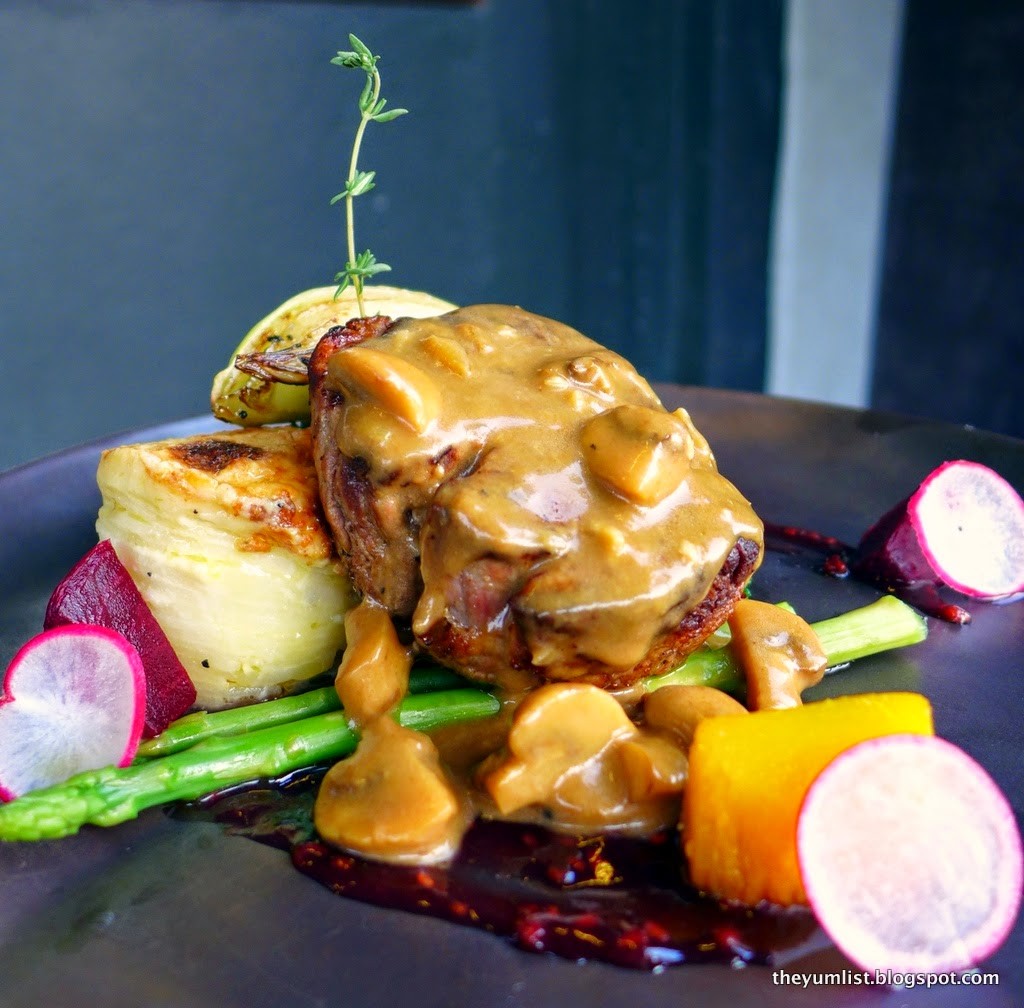 Australian Beef Tenderloin
The Lobster Thermidor is the most expensive item on the menu coming in at RM99. Most other dishes are around the RM20 mark. Once you taste this crustacean however, you will understand the reason behind the hefty price. The lobster was a handsome beast sprawled the length of a rectangular slate plate. The flesh had been scooped out and re-stuffed in the shell along with cheese, mushrooms and spinach. The mouthwatering aroma of the crusty toasted cheese seal hit our noses as the plate was surrendered to the table, making us more eager to dig in. It's a mouthful, bursting with flavour and we scraped out the very last remains, savouring every forkful.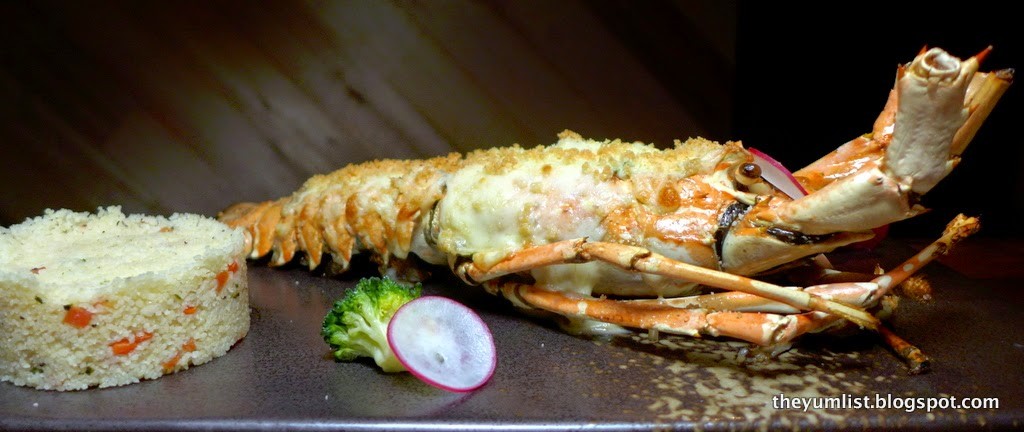 Lobster Thermidor
Last, but certainly not least, was dessert. For all sweet-tooths out there, the Underground Grenade (RM26 – allow 30 minutes for preparation so order early!) really hits the spot. A mammoth mound of mint chocolate-chip ice cream was generously coated in a velvety smooth Italian meringue, fashioning a mountain of richness easily shared between four friends. Upon serving, the bomb was drenched in Sambucca and set alight. While the alcohol was burned away a soft hint of liquorice remained bestowing another layer of flavour to the sweet. A biscuit crumble lined the base and a soft dark chocolate truffle was a hidden surprise in the centre. It's an addictive dessert and hard to stop at just a few spoonfuls. Luckily Caning was full after tucking heartily into the mains, so the girls were left diving back in again and again, scoop after heavenly scoop.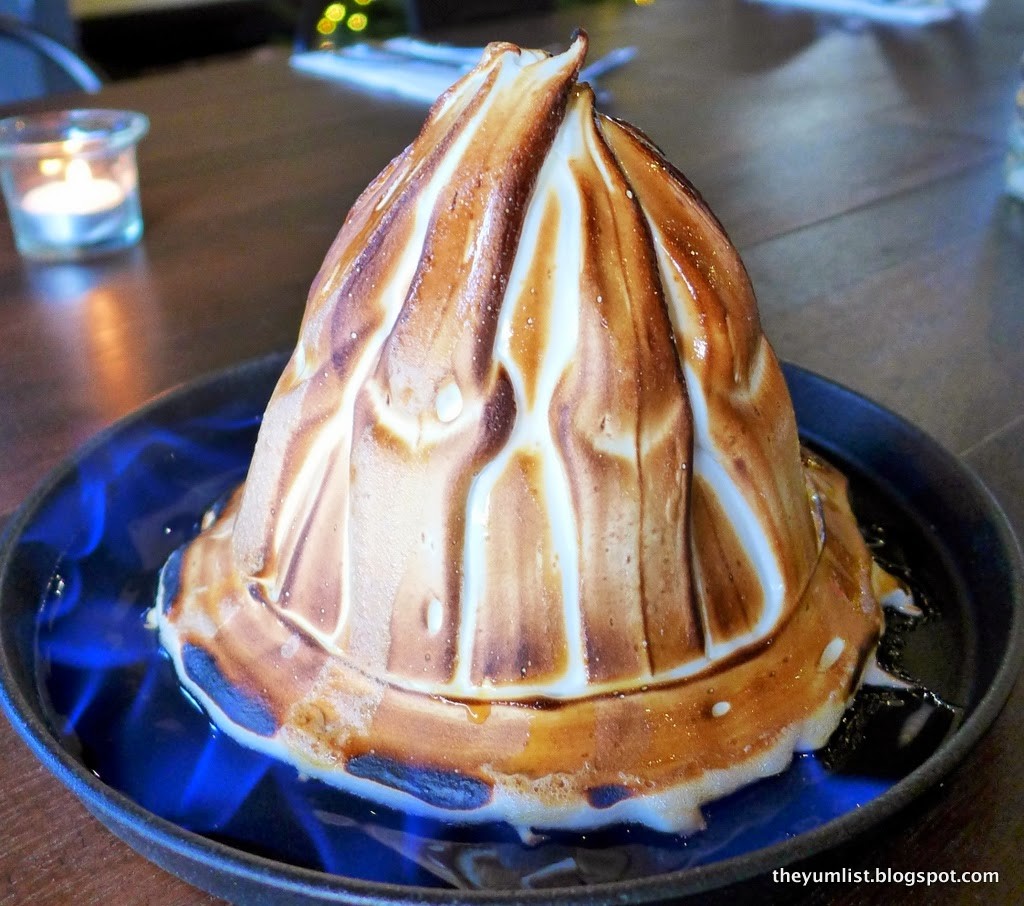 Underground Grenade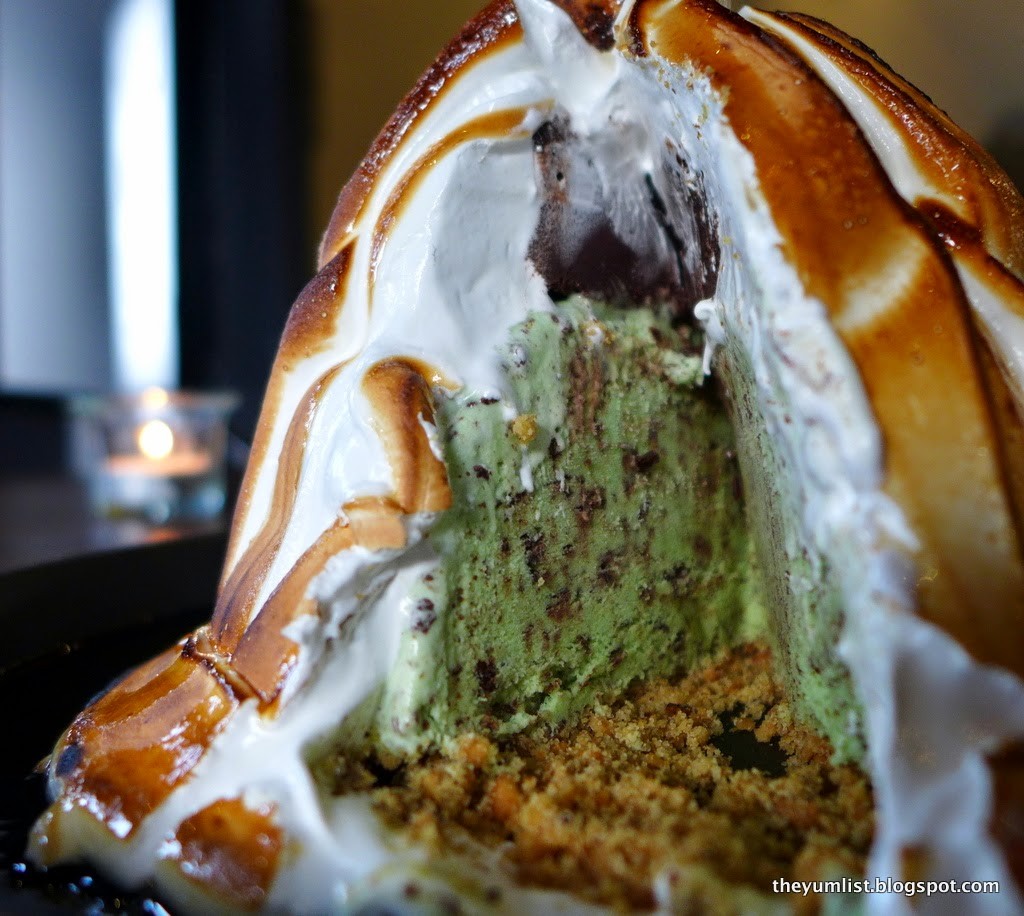 Underground Grenade
In the evenings and on weekends, parking can be easily found close to the restaurant. During the busy weekdays however it might be best to carpool, or catch public transport. We enjoyed the ambience, friendly and knowledgeable service, delicious meals and stellar selection of beverages at Underground Société, and will no doubt return again.
Reasons to visit: Excellent coffee – must try the Coffee on Tap – this could be our next addiction; a unique menu of contemporary Australian inspired meals; Underground Grenade – it really is the bomb!
Underground Société
No.68, Jalan PJS 11/7
Bandar Sunway
46150 Petaling Jaya
Malaysia