Colonial Café is an old friend of ours. Consistently providing delicious meals, an elegant setting and superb service, we've been repeat visitors since it opened two years back.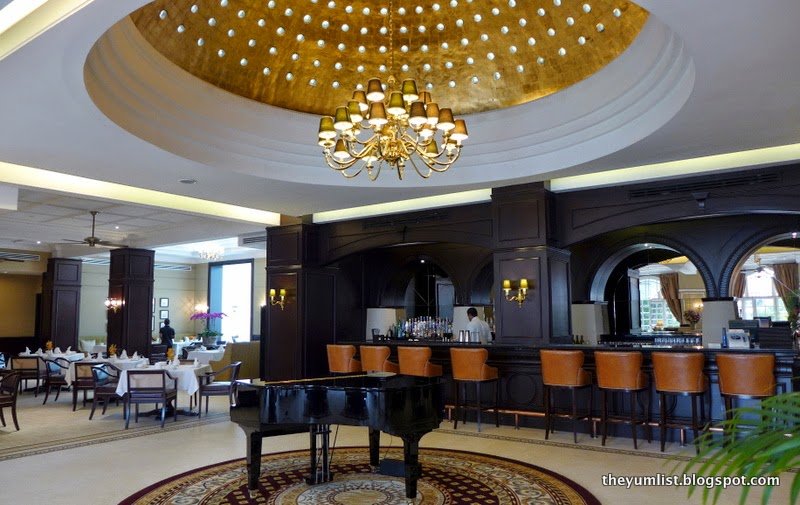 Colonial Cafe Bar and Entertainment Area
A weekend stay in the stylish Majestic Wing sees us returning for lunch two days in a row and a chance to revisit some old favourites. Here's an account of day one: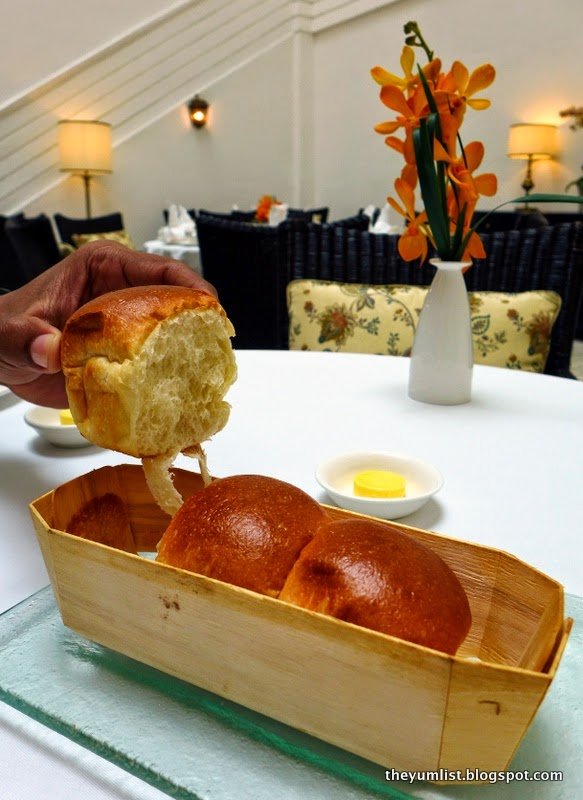 Brioche
Cold Starters
The Café's Famous Traditional Caesar Salad (RM35) keeps history alive with baby romaine hearts, sun-dried tomatoes, toasted garlic chips and Parmesan shavings. Malaysian restaurants in general are generous with their salad dressings, and Colonial Café follows suit. So, if you prefer to be in control of portioning, remember to ask for the dressing on the side. Besides a base of super fresh ingredients, I think what really makes this salad are the dried cherry tomatoes and garlic, each delivering their own edge.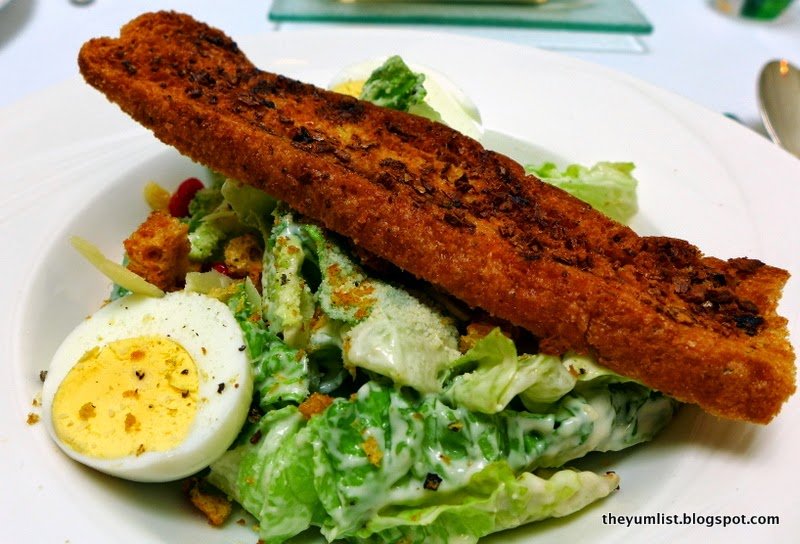 Caesar Salad
Soup
Hubby launches straight into an old-beloved, the Ox-Tail Soup. A hearty broth floats succulent oxtail chunks and root vegetables. Aromatic local spices season the thick liquid adding to its rich more-ish character. I'm guessing hubby's succession of exaggerated adjectives, "fantastic, delicious, amazing, superb," is a clear sign of approval.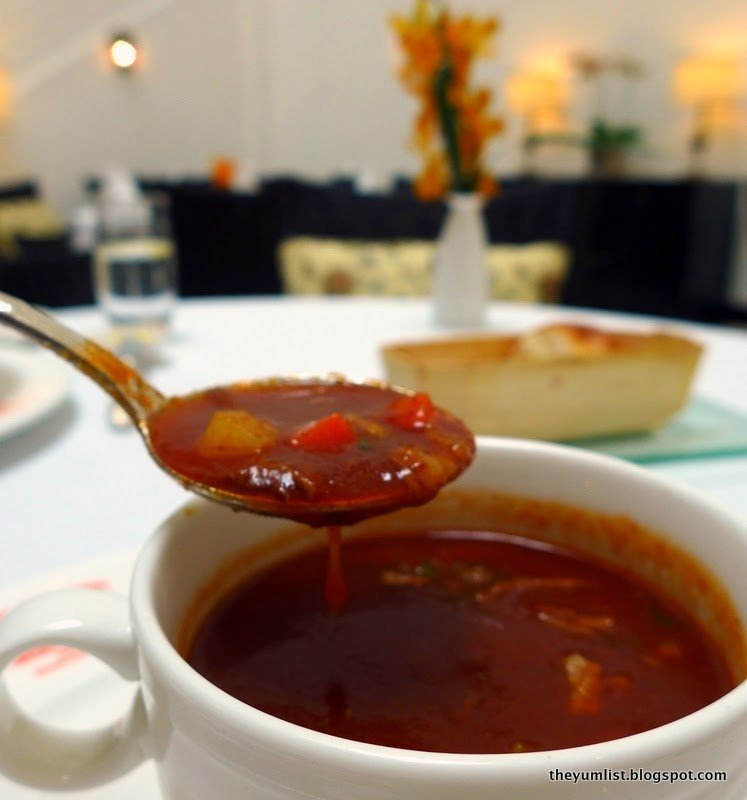 Ox-Tail Soup
Mains
While the Crusty Portobello Mushroom (RM55) is one of the few dishes listed as vegetarian, we're told others can be adapted or requests made for meat-free choices. The mushroom does take my fancy though. A meaty fungi base is stuffed with spinach and cooked with a cheese crumble covering. White bean ragout flavours angel hair pasta, which acts as a cushion for the jewel. Those sun-dried tomatoes from my starter reappear in the pasta donating again a tasty lift. Bitter rocket balances the colour palette and cuts through some of the oil coating on the pasta.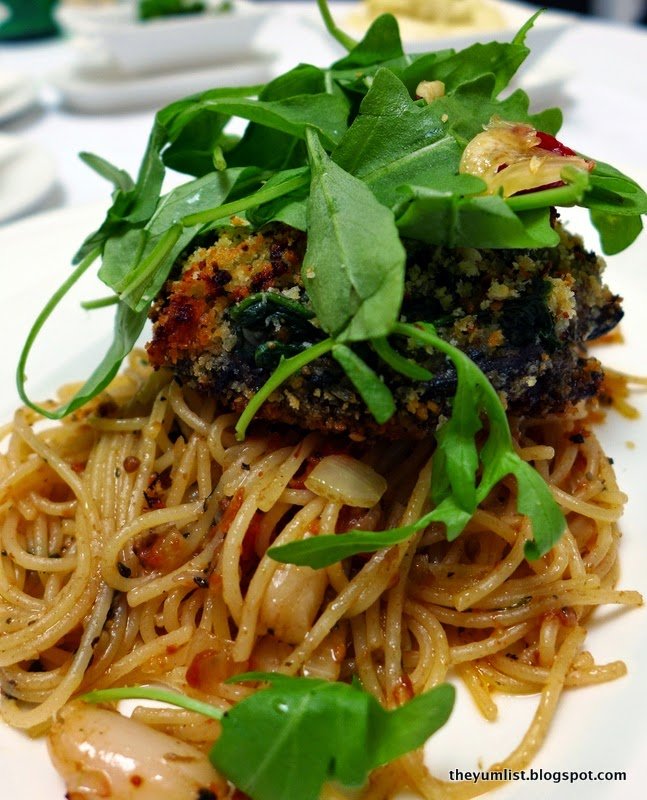 Crusty Portobello Mushroom
Surf and Turf (RM170) sees a manly portion of rib eye steak and grilled king prawn take up most of the plate. Hiding underneath is a raft of mashed potato, asparagus, carrots and cherry tomatoes. A pot of rosemary gravy is a perfect companion to the steak and a lemon butter sauce goes just as well with the huge crustacean. By the look at both of our plates at this point, you'd think we hadn't eaten in days, as they've all been scraped clean.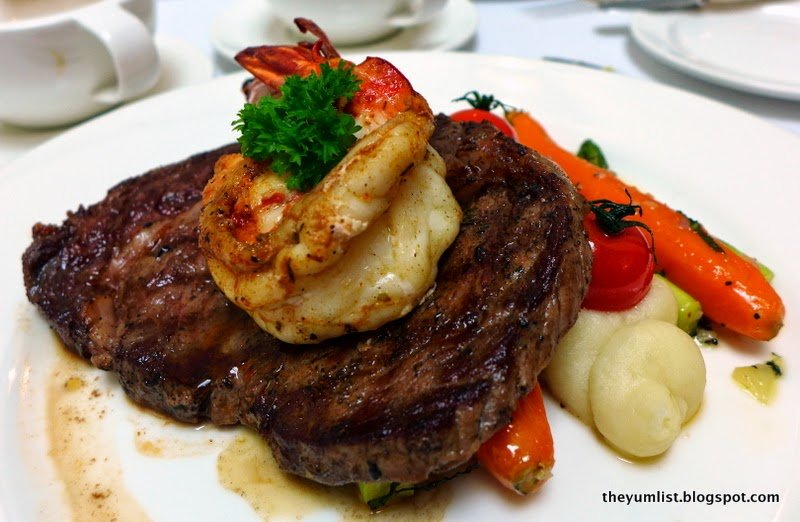 Surf and Turf
Sides
We mistakenly order sides, wrongly thinking that the main is unaccompanied, and do have some trouble getting through them. Asparagus (RM20) and Creamed Potato (RM20) could fill me on their own. It must be asparagus season as these spears are beautifully succulent and, even though we're stuffed, quickly disappear from the bowl. Potato, fluffy and cloud-like, too tastes just as delicious as it looks.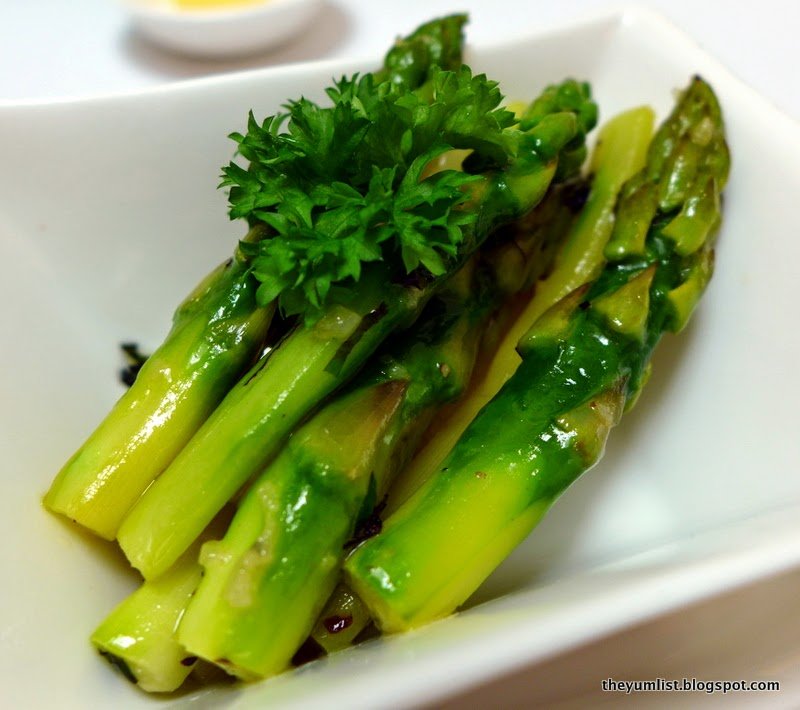 Asparagus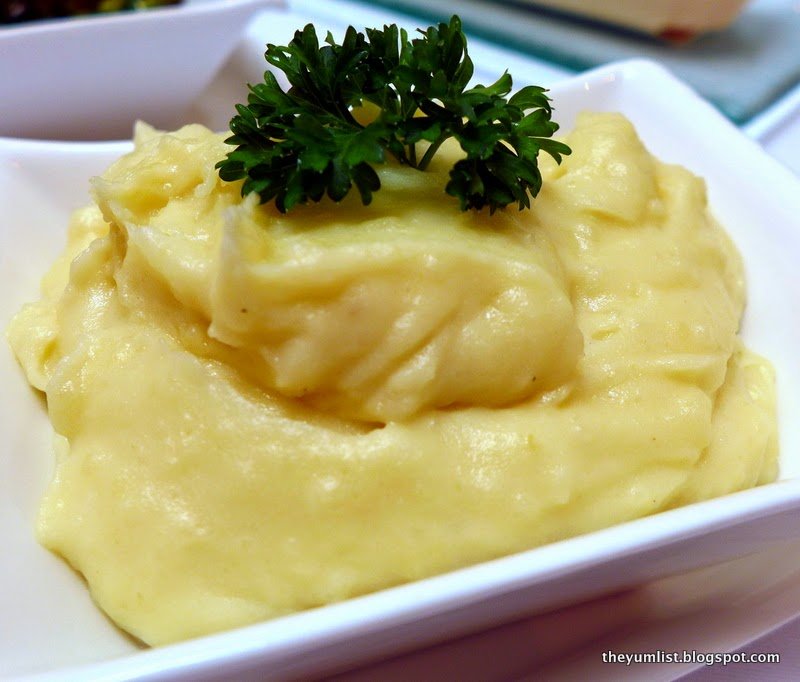 Creamed Potato
Desserts
Our orders for sweets are rather predictable: Hubby requests the deep-fried banana and, I the sticky date pudding. Pisang Goreng a la Mode (RM45) arrives hot from the pot, and the creamy vanilla ice-cream will soon melt, if not for hubby's rapid enthusiastic spooning. Sticky Date and Toffee Pudding (RM45), when done right, has to be one of my most endeared sweets. This specimen is moist and spongy with the distinctive sweet dried fruit flavouring the dome. The toffee sauce is delectable and I would take a jar of it home if it were for sale.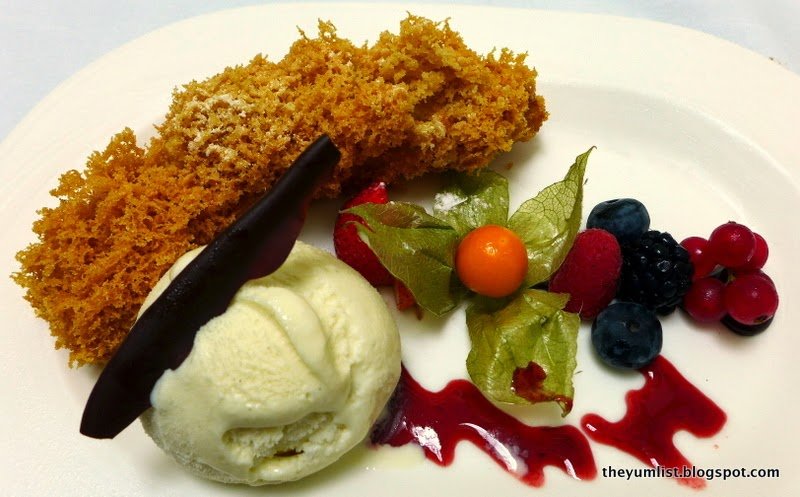 Pisang Goreng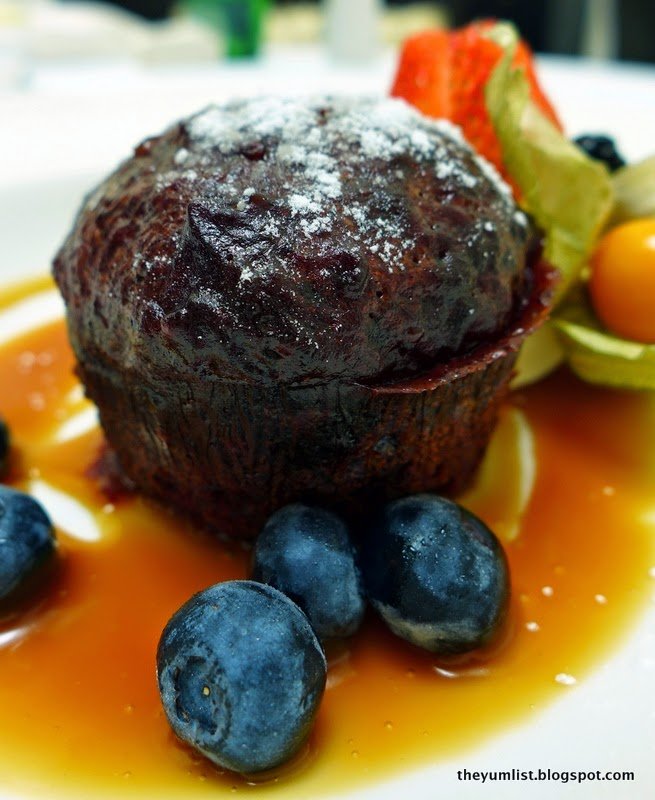 Sticky Date and Toffee Pudding
We'll be back tomorrow, so stay tuned for further classics.
Reasons to visit: colonial ambience, graceful service, Ox-Tail Soup, Surf and Turf, Asparagus.
Colonial Cafe
The Majestic Hotel Kuala Lumpur
5 Jalan Sultan Hishamuddin
50000 Kuala Lumpur
Malaysia
www.majestickl.com
+6 03 2785 8000