High tea is already a rather fine gourmet tradition. Nibbling petite pastries and finger sandwiches with a hot cuppa and pleasant conversation sees an afternoon passed with much delight. This in-between-meals sojourn however, has been jazzed up a notch at the Sheraton Mirage Resort & Spa Gold Coast. Launching with a sip of bubbly in the elegant surrounds of Pearls Bar, and continuing with some lush bites such as tiger prawns on rye and a rather decadent white rocky road, it's turned into a plush affair indeed.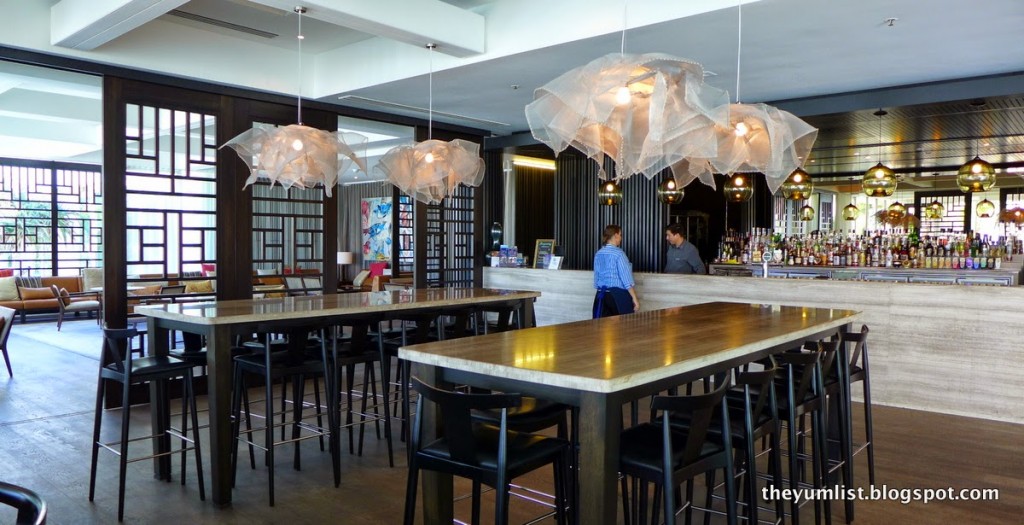 Pearls Bar
Pearls Bar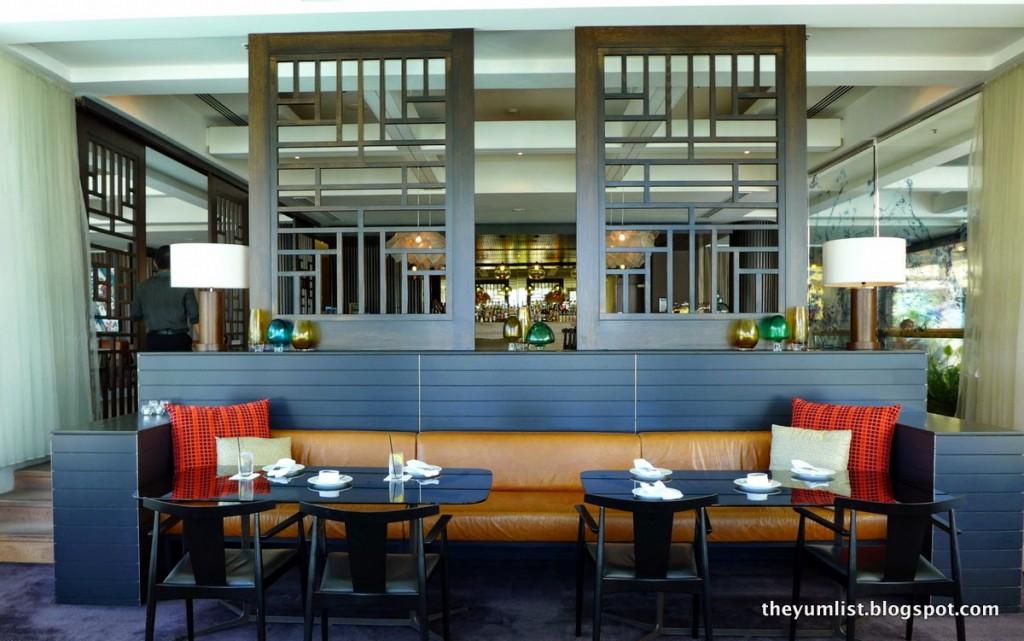 Stylish Design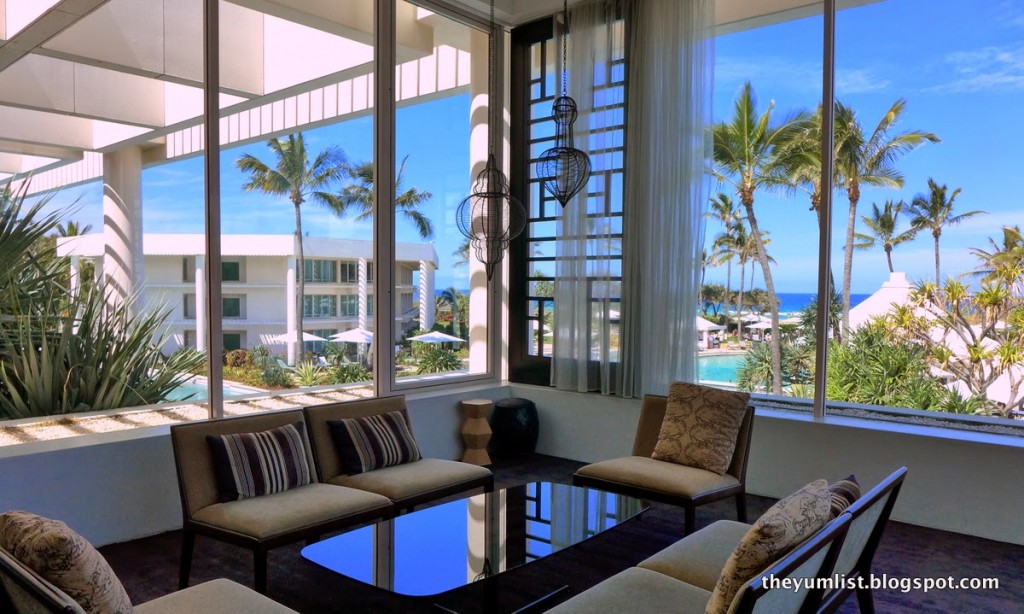 Elegant Seating
An elegant three-tiered plate showcases savouries, sweets and scones. The top tier has my sweet tooth in grand jubilation with a trio of saccharine beauties. Seasonal cherries are tossed in between and a distinct dash of Christmas has been infused in this month's (December) treats.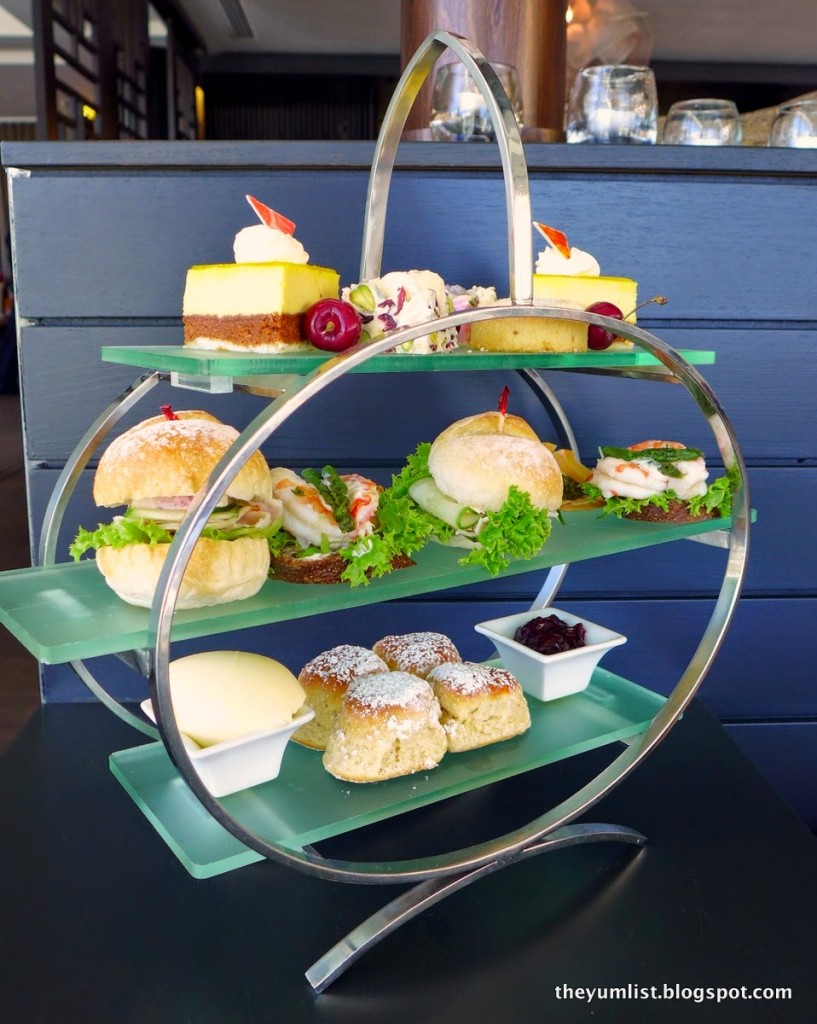 High Tea Set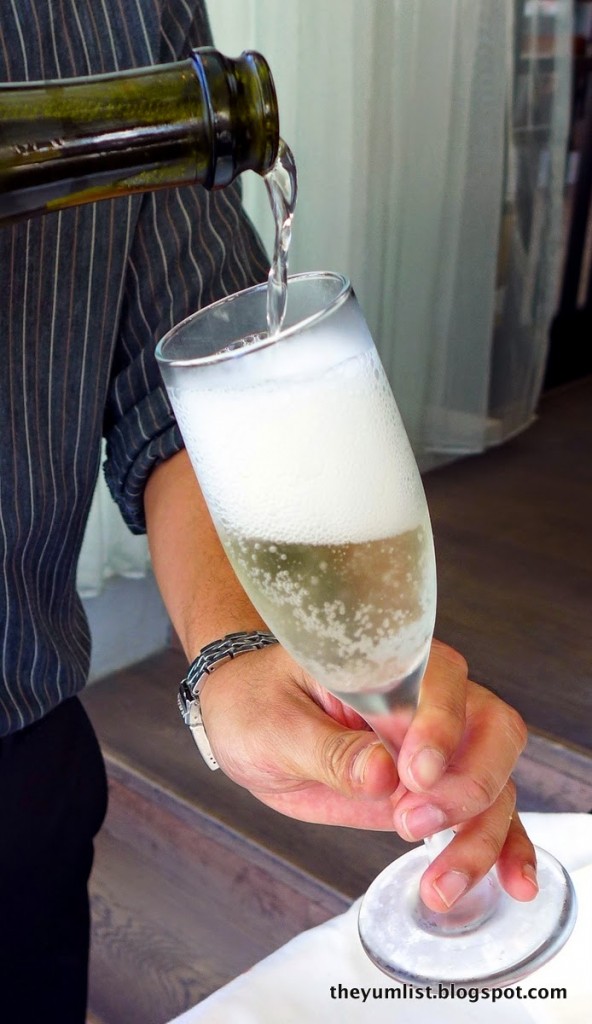 Bubbly on the Way
Fruit mince tarts are crowned with a sugar-sprinkled star-shaped pastry cap. A thin casing holds a rich fruit filling that puts an immediate smile on my face, but is also sufficiently intense to ensure that I only need one. White rocky road, with pink and white marshmallows, red cranberries and green pistachios continue the Yuletide injection. This too is a sumptuous mouthful quickly elevating sucrose levels to the red zone. A feathery Mango Mousse, based with a wonderfully semi-crunchy chocolate caramel base, is sealed with a layer of jelly, a dob of cream and a wafer of white chocolate. We grin, on a sugar high, and chuckle at how we've not left even a crumb.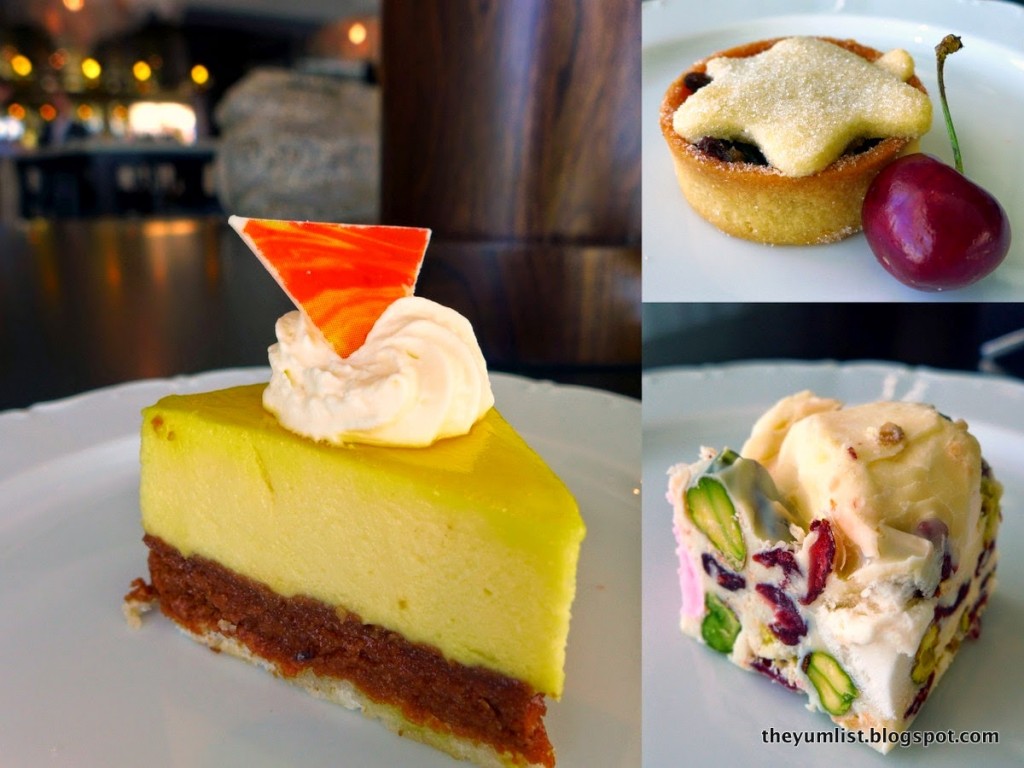 Sweets
Some things to balance out the sweet start sit on the middle tier. Herbed Cream Cheese with Water Crackers and Dried Pear are a lovely balance of flavour and texture. Hubby groans, "Mmm," with the first bite as he delights in the creaminess of the dairy and contrasting soft tang from the dried fruit. Keeping the theme of decadence, rye ovals of bread support two super fresh and tasty prawns. They're bedded with lettuce and mayonnaise and topped with verdant asparagus tips. Warm Ham and Asparagus Quiches boast a thin crust and loads of filling, while the Smoked Turkey Breast with double Brie Cheese, Cucumber and Red Onion on Sourdough Rolls are wonderfully fresh and light. The buns are soft, yet chewy, giving something substantial to bite into. I believe there's a hint of cranberry in the mayonnaise dressing, and this combines with the Brie that becomes melty at room temperature enveloping the thin slices of poultry.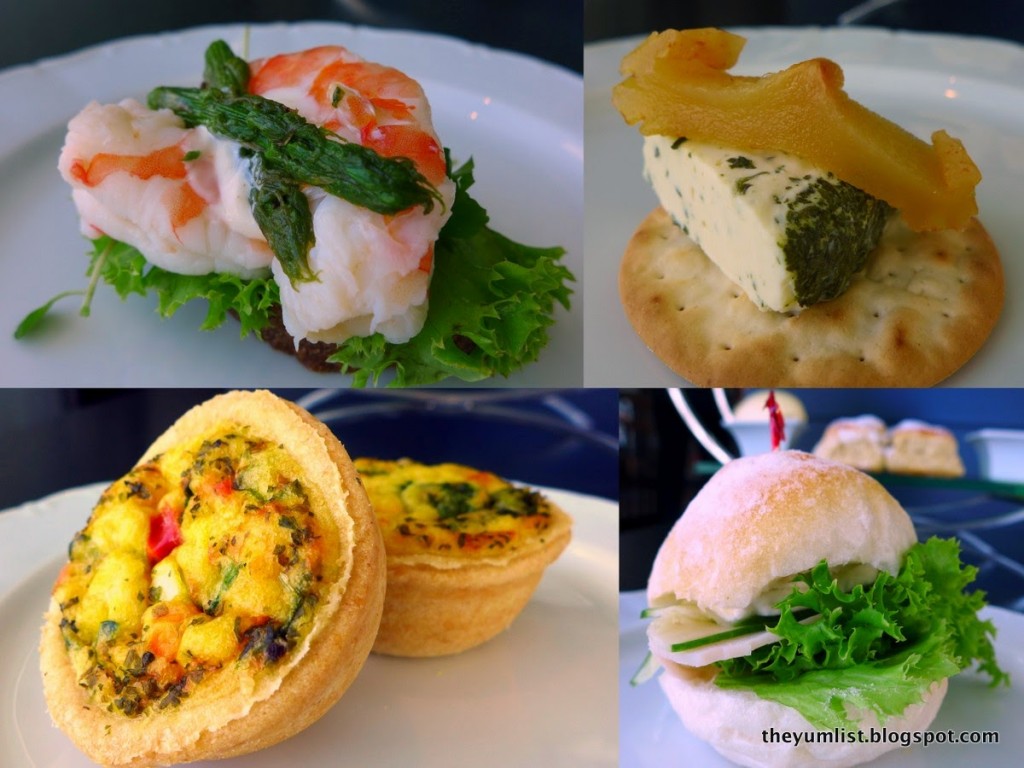 Savouries
On the bottom shelf we find Gingerbread Spiced Scones, which quickly become one of hubby's favourites. He chooses a fine spread of jam and a wallop of whipped butter as topping. His smile couldn't be broader as he pops the whole thing in his mouth, and I have to be quick to ensure I'm left one to sample. We're divided on the scones however. In my opinion they're light and fluffy and pleasant enough, but no competition for my mum's beauties. Hubby on the other hand orders a second batch. 'Nuff said.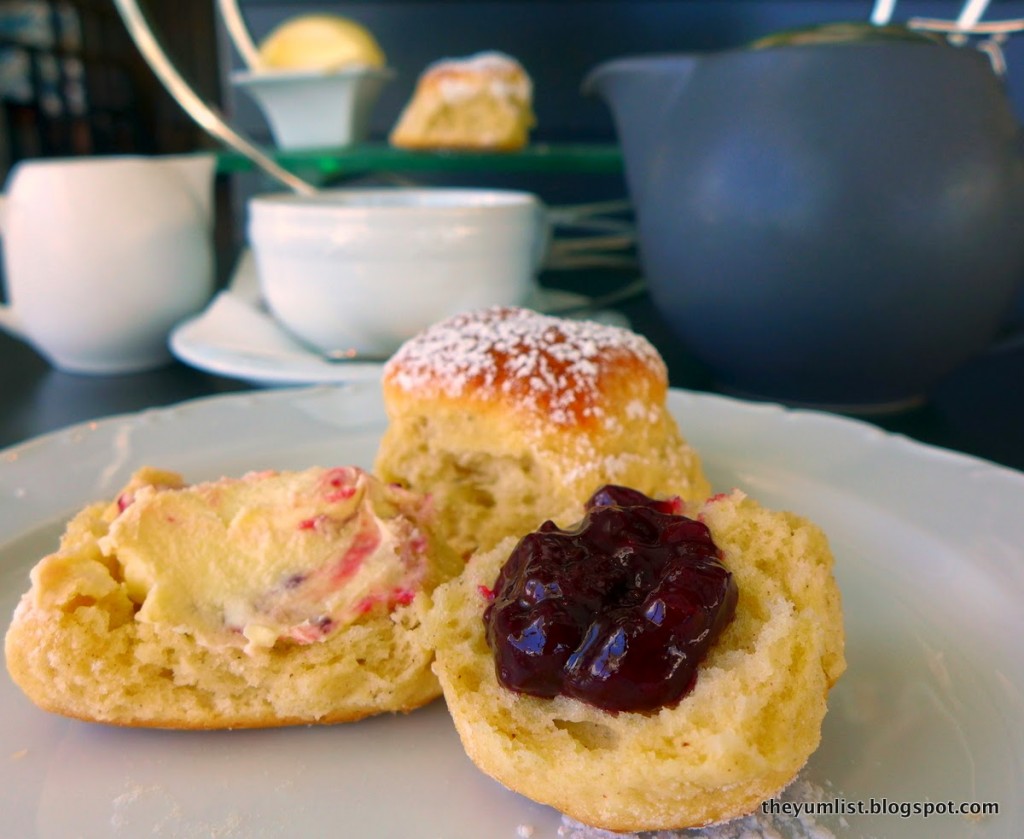 Scones
The High Tea is available 11am to 4pm daily and costs $37.50 per person including a glass of Aussie bubbly, and coffee or tea.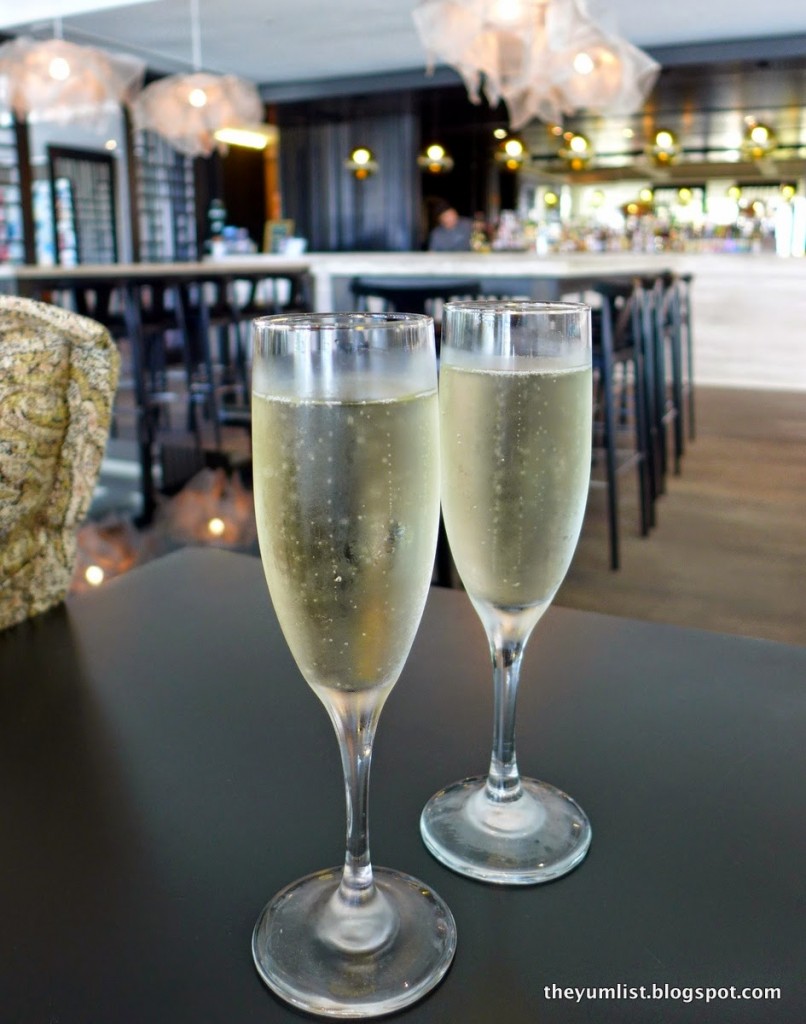 Bubbly
Reasons to visit: stylish contemporary setting, pretty views, quality treats, a lush way to spend an afternoon.
Pearls Bar Sheraton Mirage Resort & Spa Gold Coast
71 Seaworld Drive
Main Beach
Queensland, 4217
Australia
+61 (0)7 5577 0000