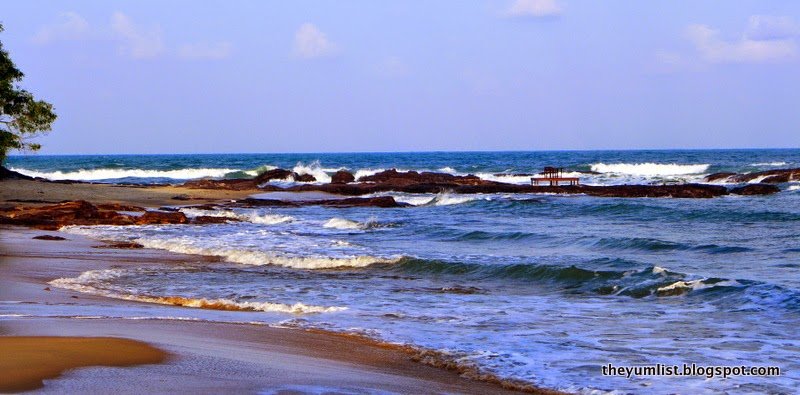 Tanjong Jara Resort – The Rock
A rocky outcrop juts from the coastline, supporting a white linen-dressed table for two. Aquamarine waters swirl around its base, and the sun's golden rays reflect off the water streaking a shimmering trail to the shore's edge. Palm trees sway in a blackened outline between your perch on the sea and the slowly descending sun. Ocean spray tickles your ankles sporadically, as a butler tops up your glass with Champagne. You toast your beloved and give gratitude for this breathtaking experience made possible by Tanjong Jara Resort.
The Rock is a unique private dining experience exclusive to Tanjong Jara Resort, Malaysia. Words cannot possibly do justice to this location, so I leave you with a photo journal of this awe-inspiring setting below.
The Rock, Tanjong Jara Resot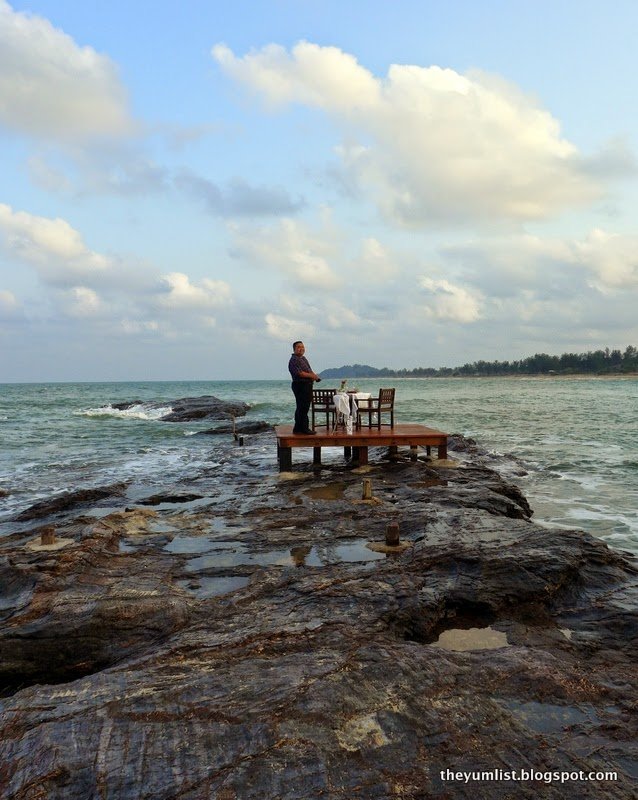 Butler Waiting for Us to Arrive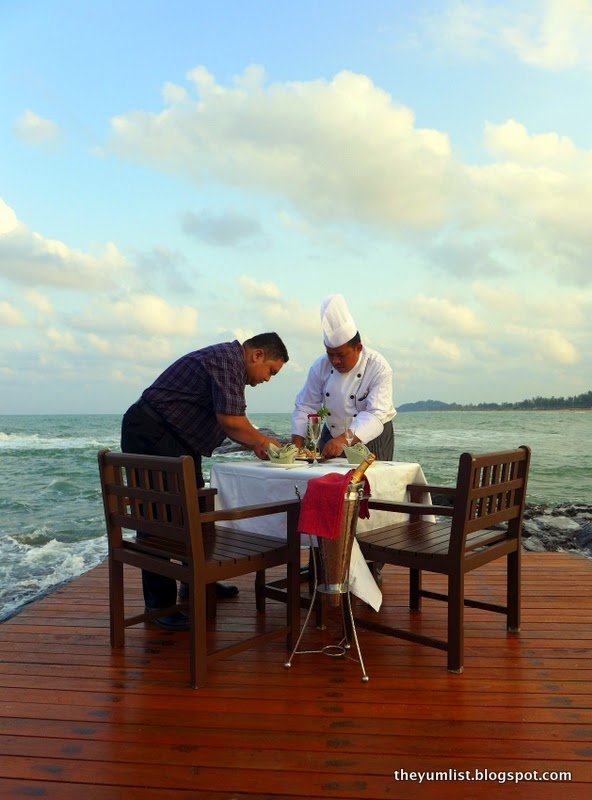 Butler and Chef Preparing Some Hors D'oeuvres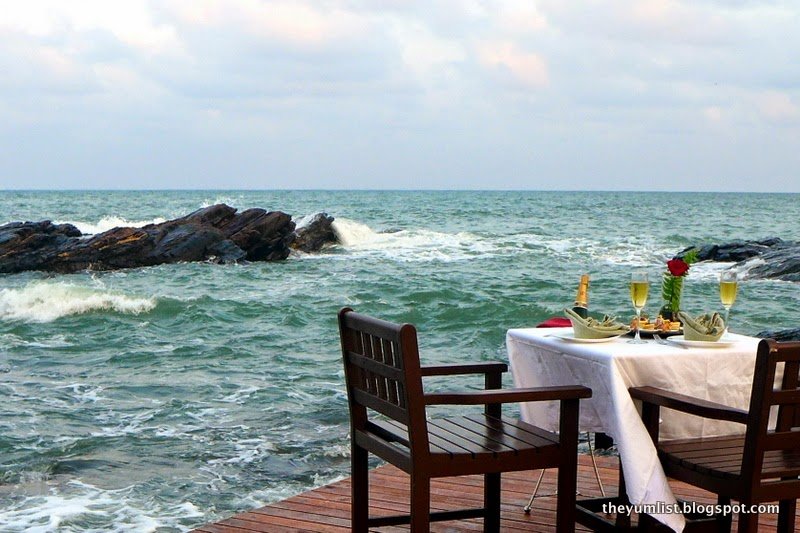 Dinner for Two on The Rock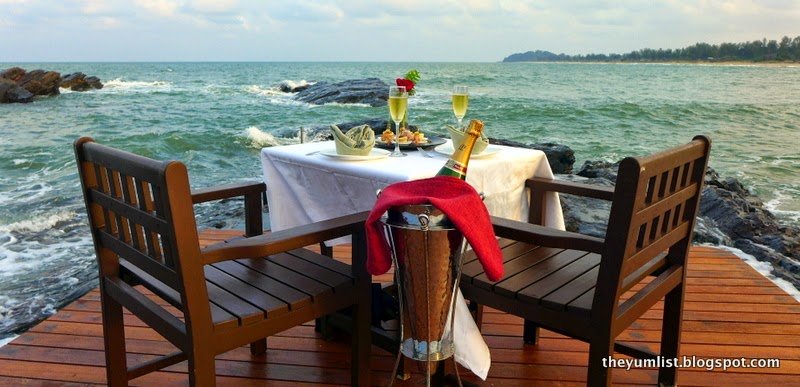 Table for Two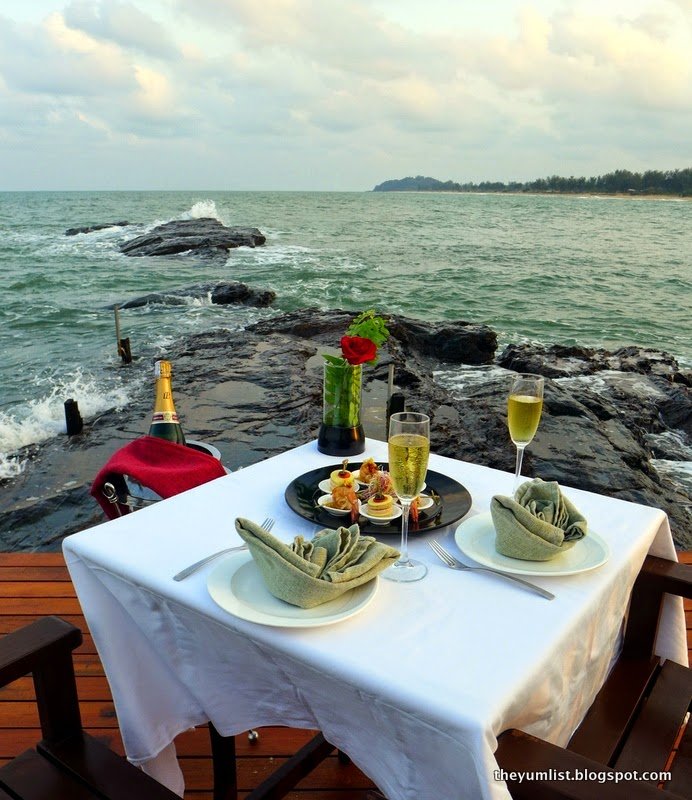 Perfect Place for a Proposal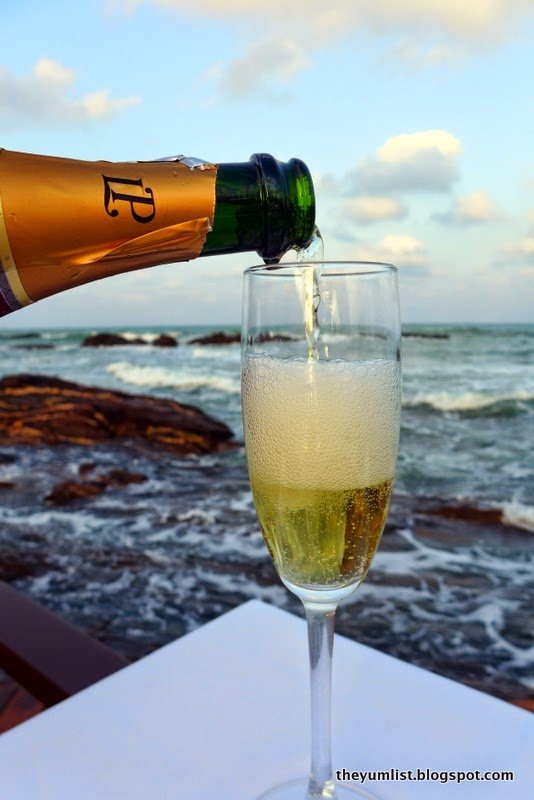 Laurent Perrier Champagne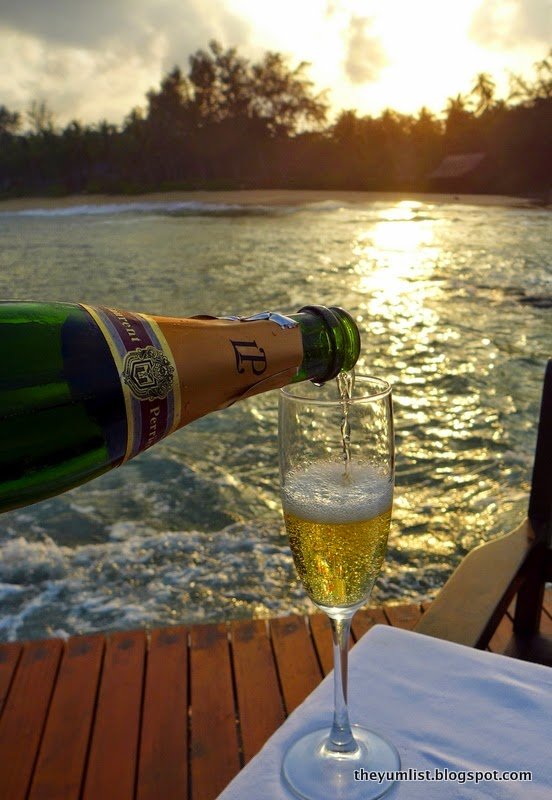 Sunset Drinks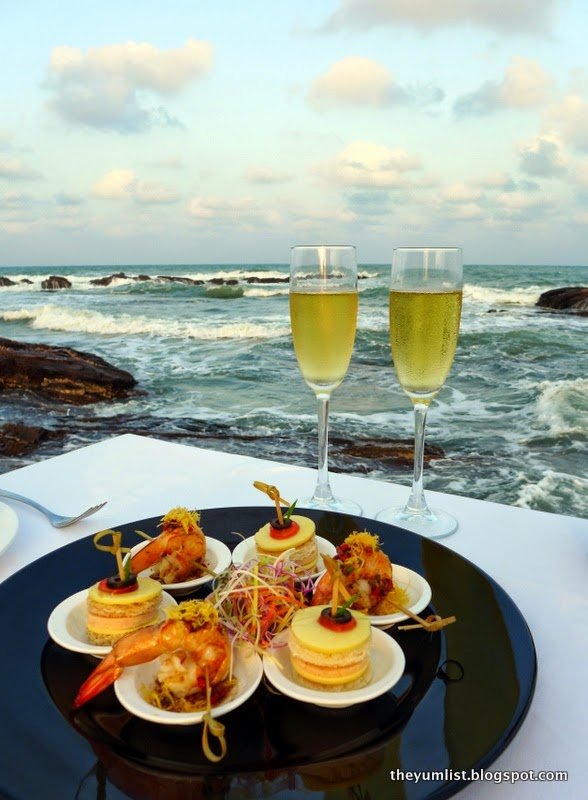 Bubbly and Hors D'oeuvres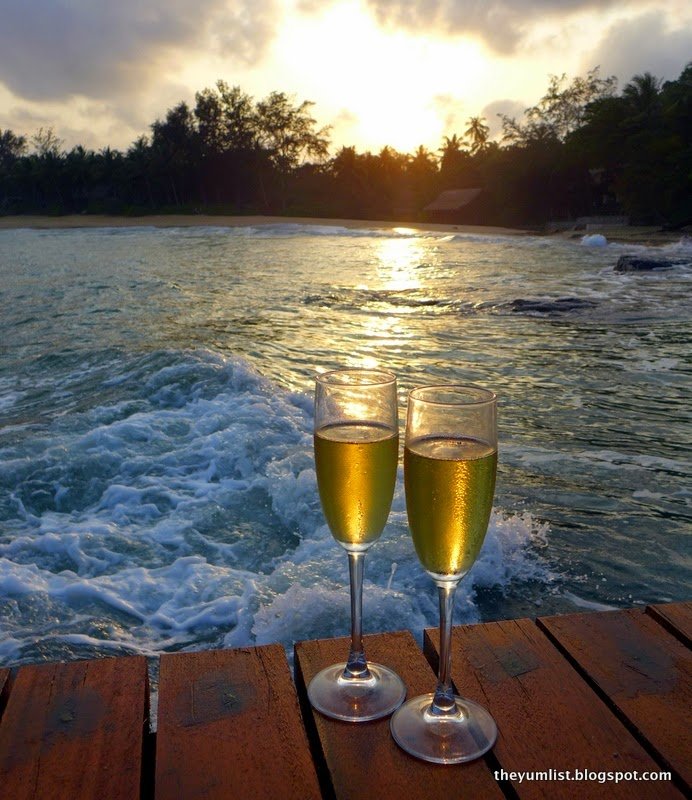 Sunset Romance
The Rock is available from February 13th until October 12th, depending on weather and high and low tides. Generally it can be used at any time of day when the tide is out, but we found the most magical time to be at sunset.
Experiences and packages can be arranged with the management at Tanjong Jara Resort. It's an extremely exclusive setting, only catering to one couple/ small group at a time so we highly recommend booking well in advance if you'd like to encounter this extraordinary location.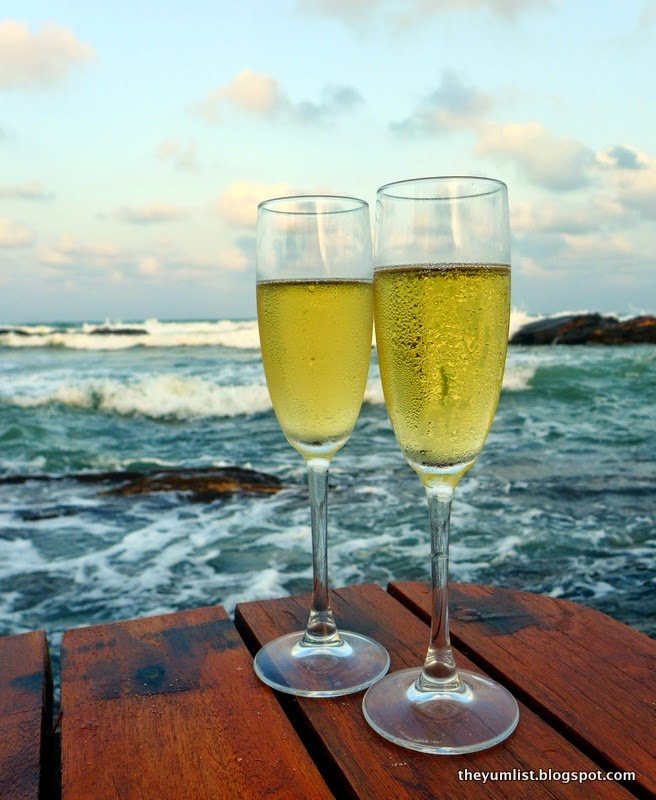 Can't Get Enough of Those Views
Reasons to book: the most romantic and invigorating setting we've come across in Malaysia, a perfect place for proposals, a truly unique experience.
The Rock Private Dining Tanjong Jara Resort
Batu 8, Off Jalan Dungun
23000 Dungun
Terengganu
Malaysia
+6 03 2783 1000