Without doubt, YTL's Spa Village brand across the country is one of the most highly respected and desirable names in the industry. Weaving together a magical formula of well-designed spaces, highly skilled therapists and locally inspired treatments, peaceful havens of wellness and relaxation are a trademark assurance.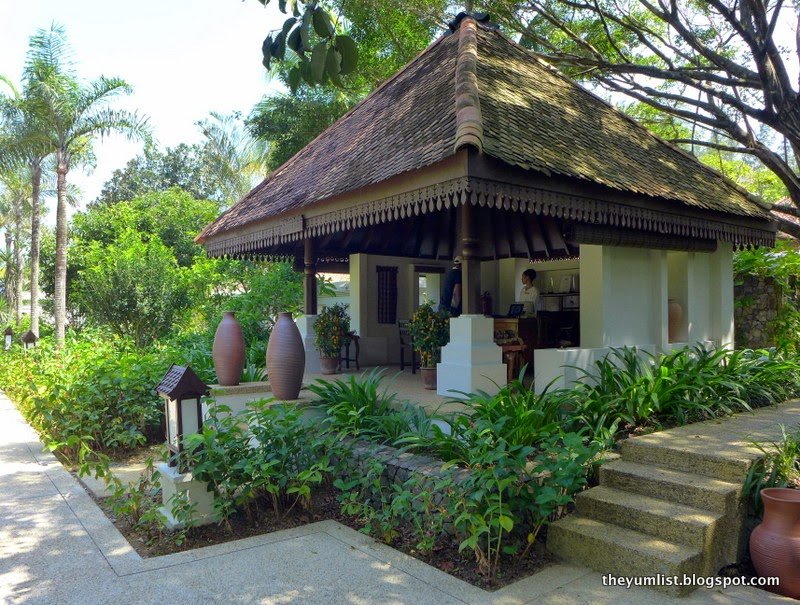 Spa Reception
Spa Village Tanjong Jara is no exception. Celebrating an "Unmistakably Malay" school of thought, the local concept of sucumurni is brought to the forefront valuing "purity of spirit, health and well-being."
Stand alone villas with both indoor and outdoor areas gift guests with a freedom of mind encouraged by open spaces and connection with nature, while at the same time maintaining privacy and an intimate experience.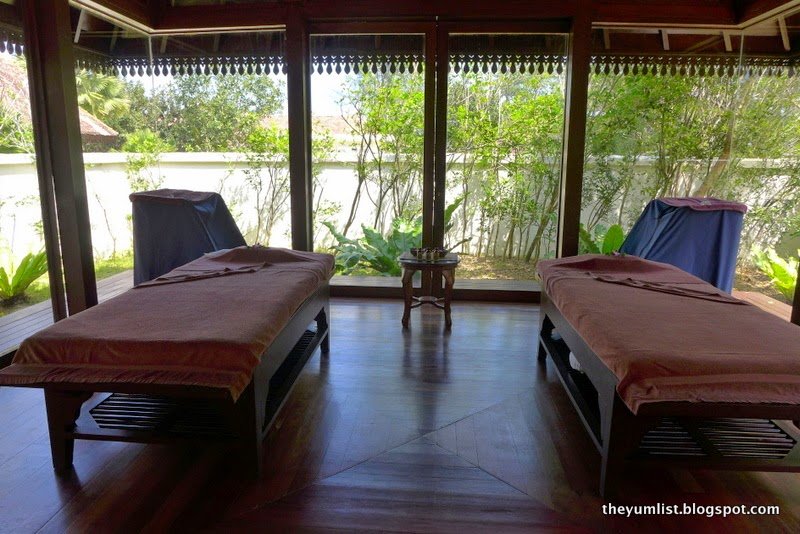 Treatment Villa
Treatments draw on the wisdom of local healing therapies, and staff are not only experts in their field, but extend a warmth and sense of caring that sincerely feels as though it comes from the heart.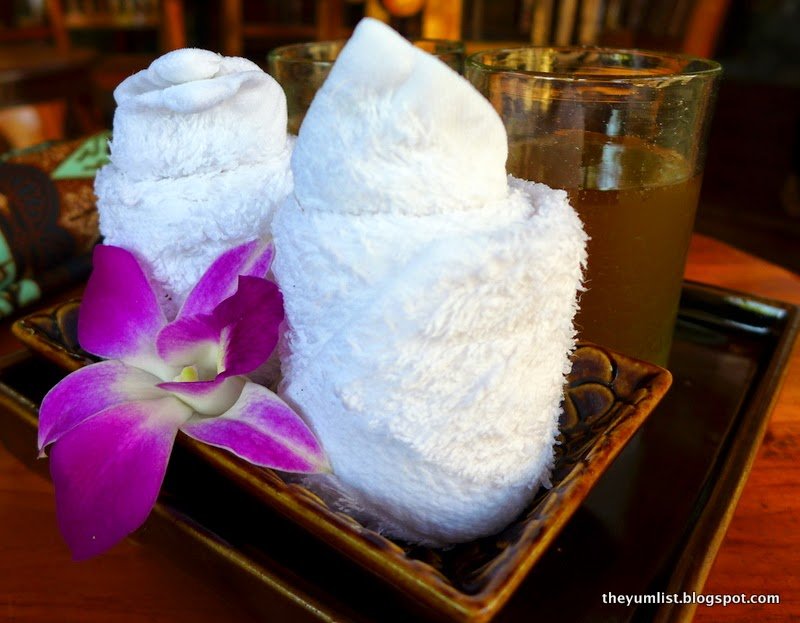 Welcome Drink and Refresher Towel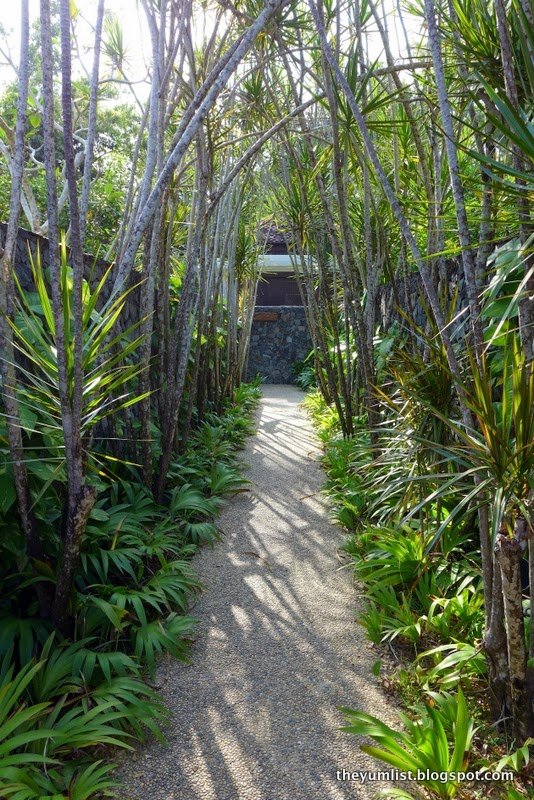 Spa Walkway
Mandi Bunga, a local bathing ritual, begins all treatments. Guests are doused with seven blessings of water, "each bestowing purity, sincerity, health, beauty, happiness, prosperity and longevity." A final cascade is reserved to make your own wish, and the invigorating experience ends with a toweling off and change into a sarong, ready to begin the session.
We partake in the signature Asam Roselle experience. The pretty red flower, used as the base of the treatment, grows wild across the country and is valued for its high vitamin content, fruit acids and minerals. In traditional medicine roselle is believed to be of benefit to the kidneys, reduce blood-sugar levels, and have diuretic and anti-inflammatory properties. It's also said to form "natural collagen" and assist in "vitamin absorption thus improving complexion, and assisting with anti-aging."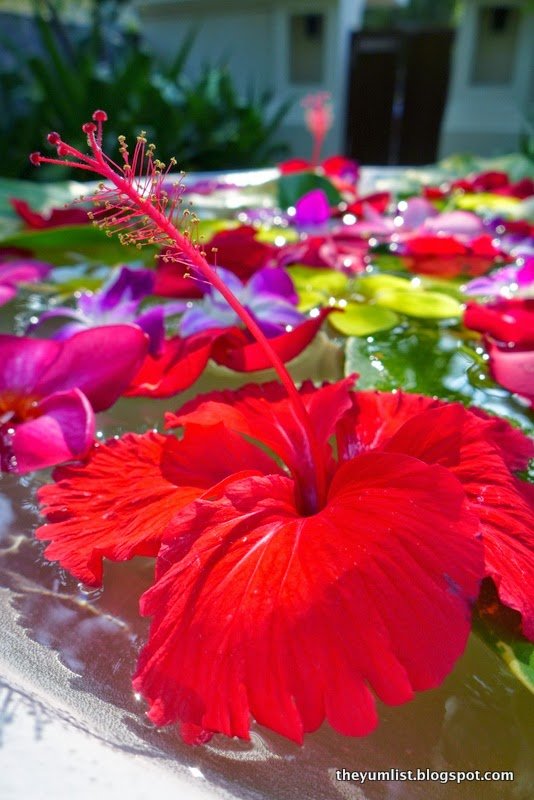 Hibiscus Flower
Long pummeling strokes rid the muscles and joints of tension, easing away aches and pains. Thumbs, palms and heals of hands glide over the skin with facilitation from a refreshing and faintly sour scented aromatherapy oil. Roselle, ginger, nutmeg, galangal and karoteno infused oil not only awakens the mind with its mild asam scent, but too nourishes the body with its power pack of vitamins A, C and E.
Temperature, comfort level and pressure are checked in on and the therapists quietly continue the treatment. Blue skies, the sound of running water and lush landscaping are taken in from the privacy of our villa, and this ambience, fused with the masterful hands of our masseuses, causes a total state of bliss.
An exfoliation follows with a Roselle Cream Scrub, and while the product is left to permeate the skin for 10 minutes, a head massage concludes the final part of the session. Showering after, dry skin cells are removed and our bodies are left smooth and hydrated.
Now completely at ease, and wearing the complimentary sarong gifted as part of the package, we return to the open tearoom capping the line-up with roselle tea and a few moments of hush. Transitioning from the last 100 minutes of serenity, we're prepared to face the world again with a little piece of sucurmini is our hearts and spirits.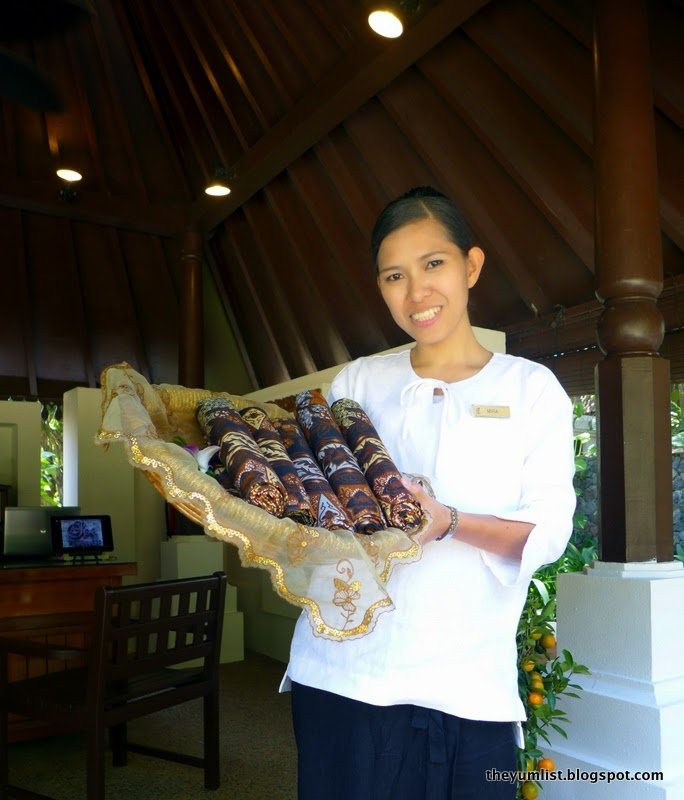 Sarong Souvenir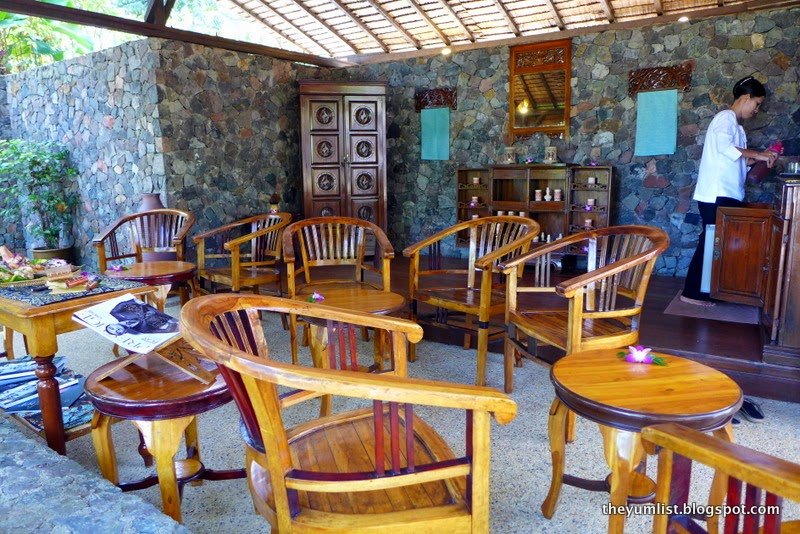 Before and After Treatment Area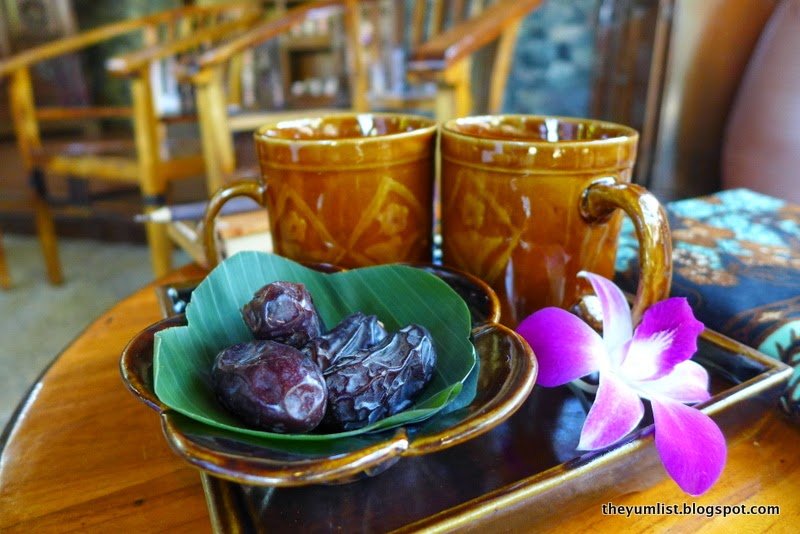 Dates and Roselle Tea
Reasons to visit: natural spacious setting, highly skilled therapists, locally inspired treatments.
Spa Village Tanjong Jara
Batu 8, Off Jalan Dungun
23000 Dungun
Terengganu
Malaysia
+6 03 2783 1000