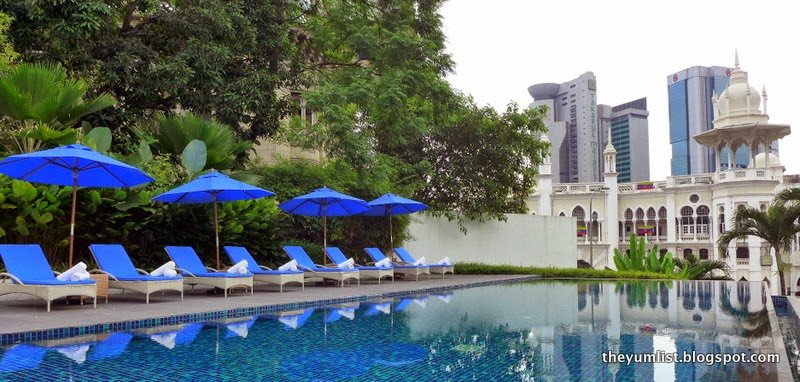 The Majestic Spa, Kuala Lumpur
The first question to ask yourself when arriving to The Majestic Spa is, "Is it too early for a cocktail?" That triviality out of the way, and with your Pimms in hand, your mind is liberated to succumb to the complete indulgence of an English Afternoon Tea spa experience.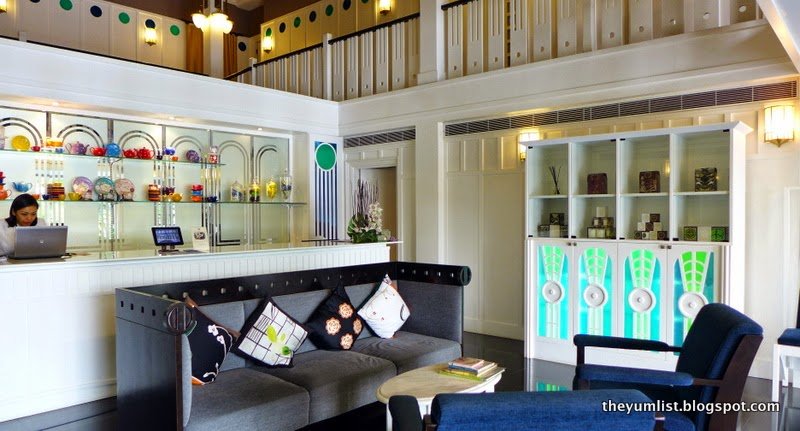 Reception
Welcome Cocktail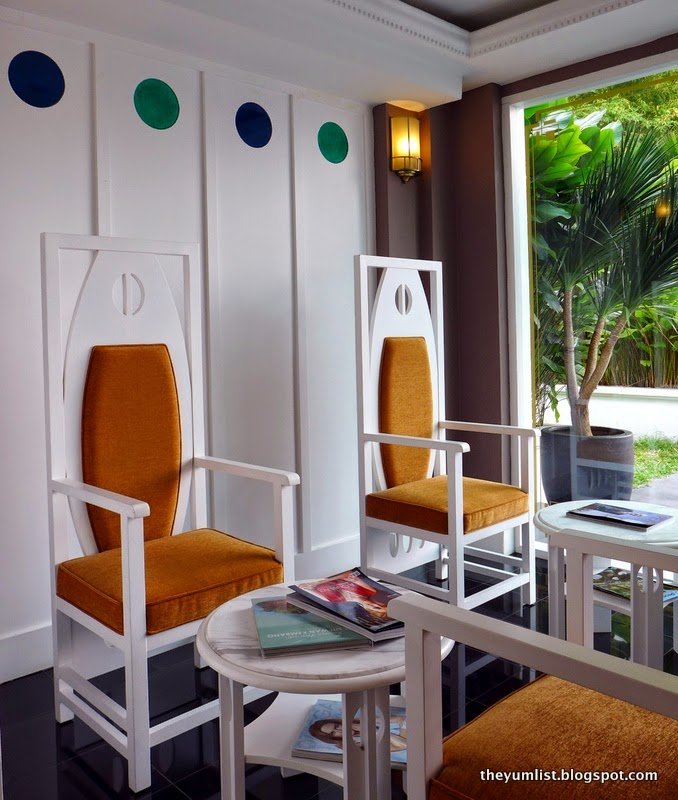 Reception Lounge
Inspired by the quintessential tradition of nibbling on berries and small cakes while sipping tea in the mid-afternoon, natural products such as blackberries, cream, chamomile and rose make sweet appearances in this two hour (RM700++) luxurious treat.
Beginning with a Gift from the Garden, all appointments start with a lavender foot soak, as a few drops of rosemary hair tonic are massaged into head, neck and shoulders. Followed by a scrub and rub of the feet, the ritual sets the mind and body to accept the benefits of what's ahead.
Area for the Gift of the Garden Ritual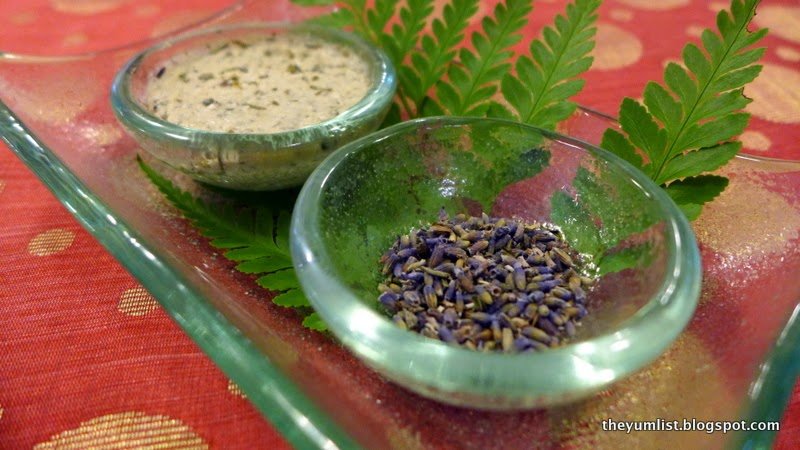 Foot Soak and Scrub Ingredients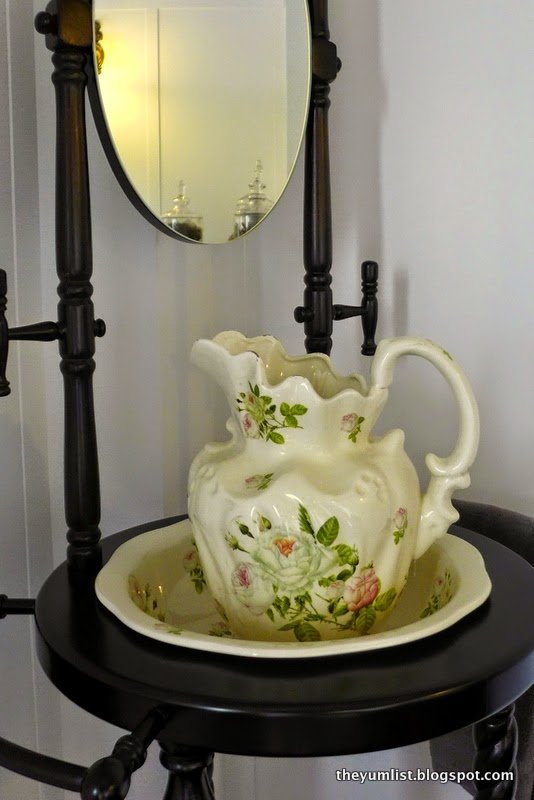 Antique Wash Basin
Moving to a private room, that is palatial in size as well as design, the therapist checks in with a few key questions to personalize the treatment. Allergies, body concerns, preferences for level of pressure and so on are gently ascertained before taking position on the oversized massage bed. This skipping of paperwork and getting straight to business is much appreciated. I often wonder when visiting other spas if those two page questionnaires are ever really looked out and if that great waste of paper is truly necessary. This form of quizzing is much more personable and has the treatment underway in minutes.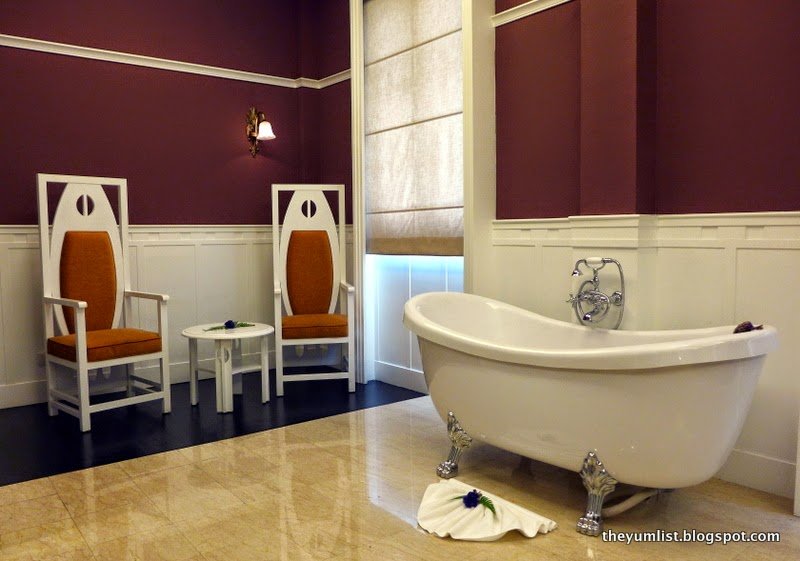 Claw Foot Bathtub in Room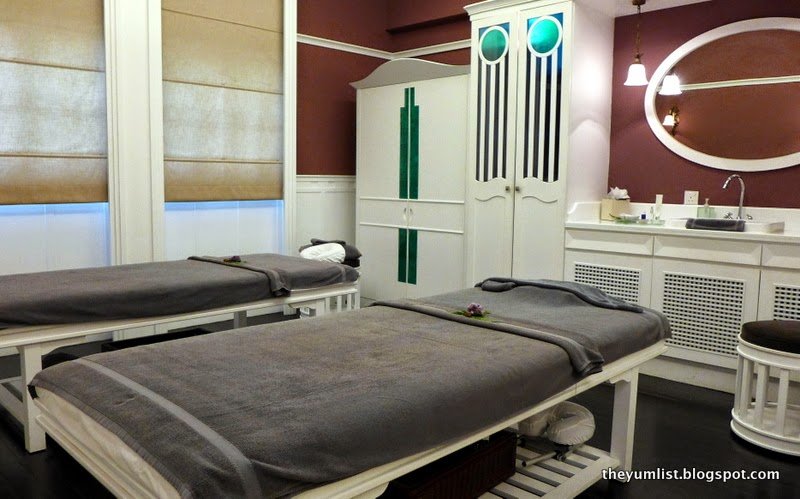 Treatment Room
The soft-spoken therapist engages guests in a breathing ritual of deep inhales and exhales before launching into the scrub. While a brief encounter, it's a small detail that sets top spas apart from average counterparts. Another small but important routine is that of using pillows under ankles and knees, depending on whether the guest is prone or supine, which relieves pressure on the lower back – a further example of the exemplary practices this spa has in place.
A course rice based scrub is nourished with the antioxidant properties of blackberries and smoothed over with cream (just like a scone!). It's warmed before application avoiding that initial cold shiver sometimes associated with wet exfoliation treatments. The therapist is thorough in her application, but swift to cover treated areas with a dry towel, and has a hot shower running for removal of the product as soon as this part is complete. Surfacing from the rinse down, skin is super-soft and well-prepped to absorb the nourishment of the garden berries oil used in the massage.
Masterful hands use long deep strokes to soothe muscles, freeing them of any stiffness or distress. Suitability of pressure is checked in on a number of occasions, as is comfort with air temperature, ensuring guests have the chance to communicate their ideal experience. The massage morphs seamlessly into a fragrant English rose facial where rose scented creams and natural products cleanse, tone, moisturize and renew the skin. Signaling completion, guests are invited to partake in the same breathing ritual that launched the treatment, and gradually awakened to a whole, new being.
Relaxed, reinvigorated and ready to say, "I'm feeling great and have no need for a cocktail," the English Afternoon Tea package, fittingly bids farewell with a chamomile tea and biscuit.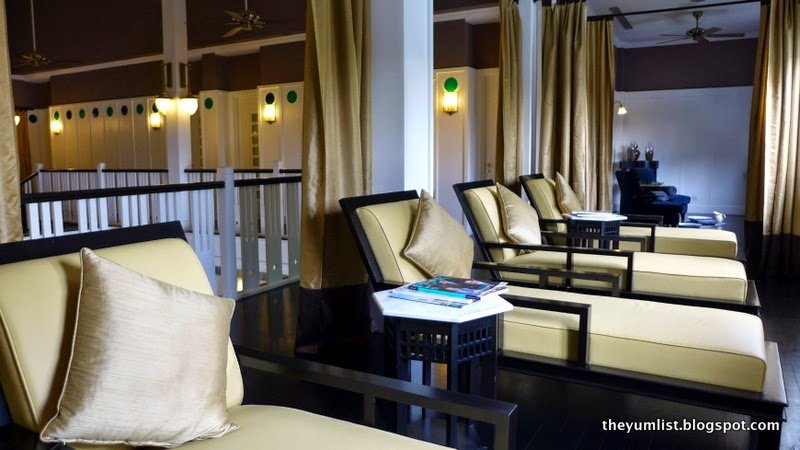 Relaxation Lounge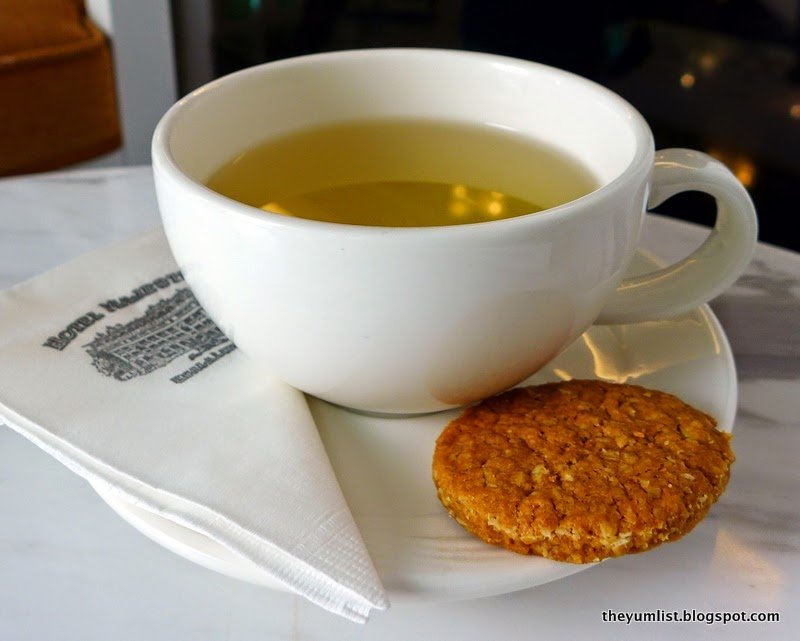 Chamomile Tea and Biscuit
Reasons to visit: absolute expert treatments – some of the best in the country; stylish and spacious setting.
The Majestic Hotel Kuala Lumpur
5 Jalan Sultan Hishamuddin
50000 KualaLumpur
Malaysia
www.majestickl.com
+6 03 2785 8000