Words: Monica R. Clear     Photos: Monica Tindall
The first thing that hits you when you enter the Rondaevoo Café in Bandar Sri Damansara, after the verbal, "Welllllcommmmme!" from staff, is the space.  Rondaevoo has a great ambience – full of natural light from large windows, a variety of comfy couches, chairs, and booths for sitting inside or out, and an abundance of space around tables. Our date for lunch, marketing officer Arthur Tan, exudes the warm, casual, and friendly vibe that Rondaevoo has to offer.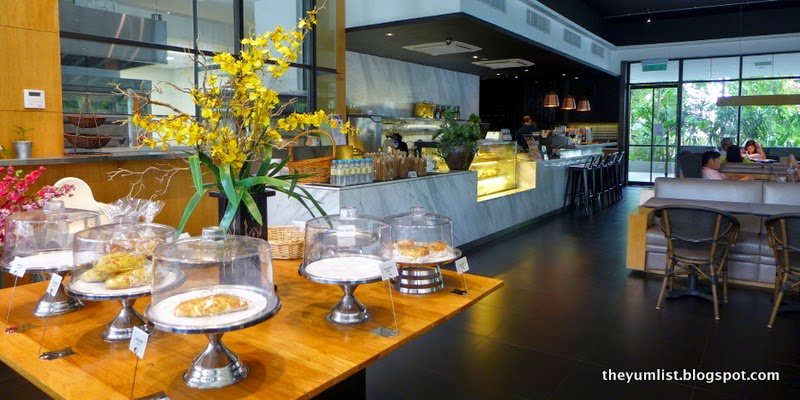 Rondeavoo @ Ativo Plaza
The carafes filled with coffee beans behind the friendly face of the barista signals one of many things a customer has to look forward to:  imported, organic coffee served with a smile. It's a delightful café to lounge the hours away with your cuppa of choice, as many customers were doing during our visit, but it's even better to please your taste buds with a breakfast, lunch, or dinner meal. With a culinary theme of healthy, wholesome dishes (no MSG, no preservatives, no processed food, pork-free and Halal), Rondaevoo Café is aiming to please in all the right ways.  Look for great promos, such as a free latte of your choice with a breakfast meal, or a complimentary slice of cake with a coffee order from 3:00 – 6:00pm.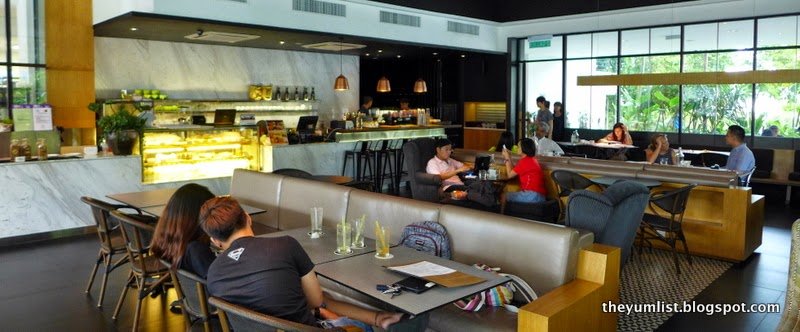 Rondeavoo @ Ativo Plaza
We began our tasting with four starters. The Pumpkin Carrot Soup (RM14.65) was a rich and creamy delight, thick in texture, with a nutty accent from the sprinkled almond slivers on top. Served with a slice of wholemeal garlic and herb bread, this soup was a hard act to follow.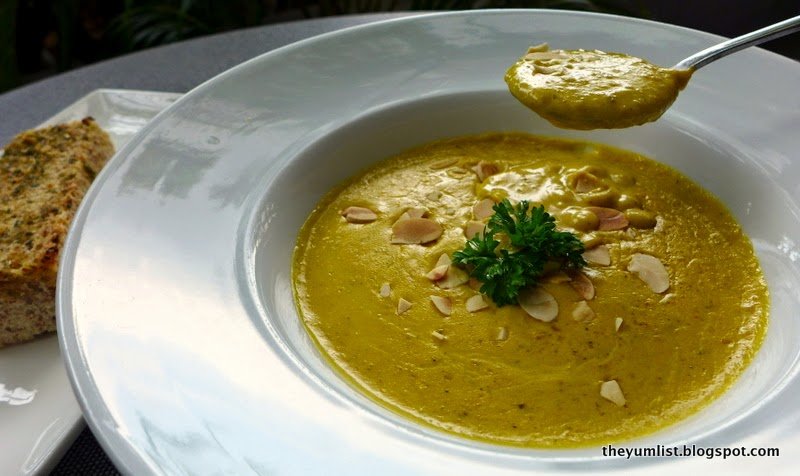 Pumpkin and Carrot Soup
Next, we sampled the Baked Nachos – a platter of tortilla chips covered in melted Parmesan cheese and served with a trifecta of pinto beans, avocado dip, and sour cream. I tend to like my nachos a bit heartier with layers of fixings; this was a very simple, do-it-yourself version, but the favorite dish of both the Hostess and the Barista (I asked!).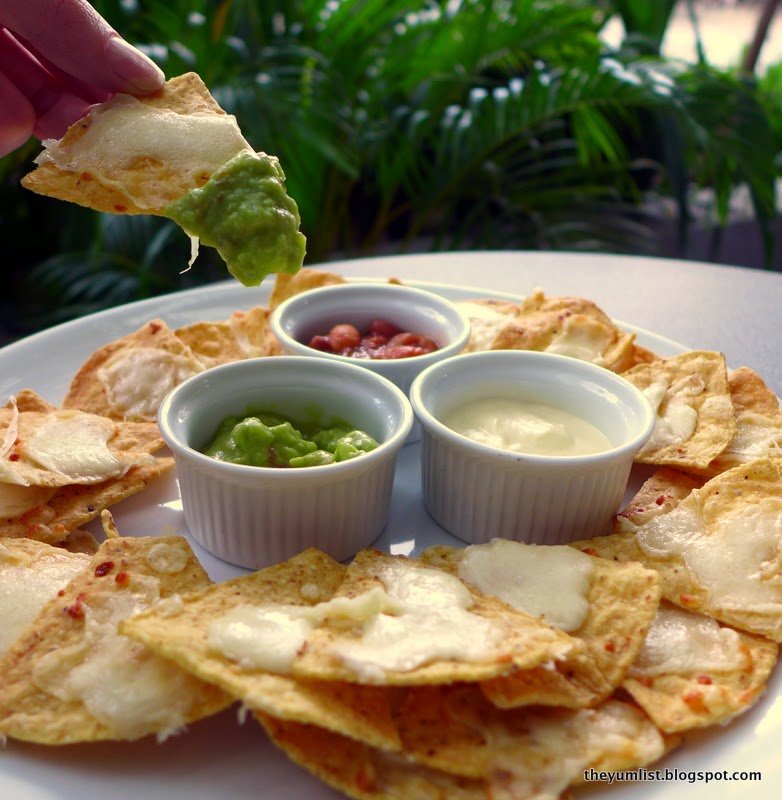 Baked Nachos
Two dishes, Chicken Balls and Chicken Kerbau, finished our starter samples. The platter of six Chicken Balls (RM8.25) was succulent and flavorful, and served with a spicy sweet and sour sauce for dipping. The Kerbau (Malaysian word for Buffalo) wings (RM13.55) were more subtle in spice, with tender meat, and served with the same dipping sauce.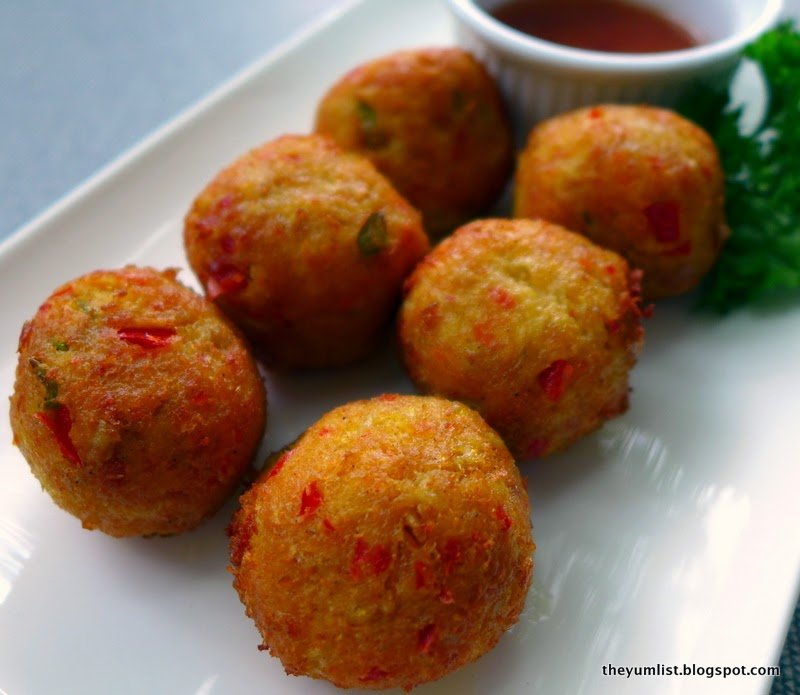 Chicken Balls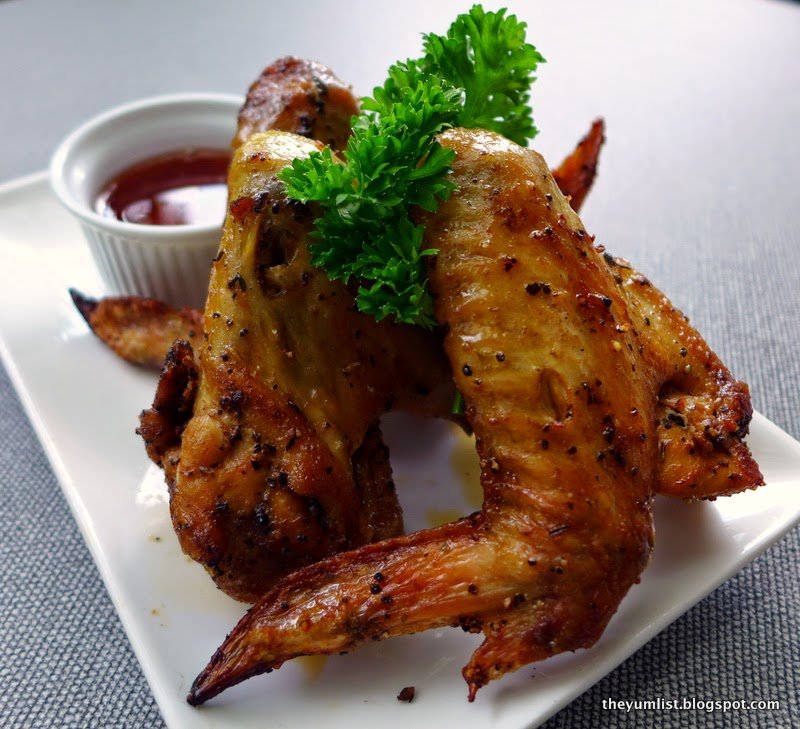 Chicken Kerbau
To clear our palette, we tried an aesthetically beautiful and delightfully tasting Green Tea Soy drink with red beans (RM13.55), which felt like a meal unto itself, with multiple textures and tastes of the bitter beans and sweet soy. Be sure to Instagram before taking that first sip!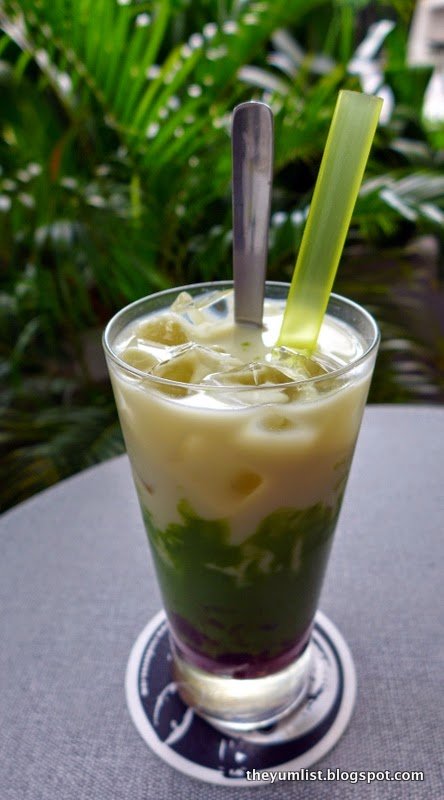 Soy, Green Tea and Red Bean Latte
The first Main dish was my favorite: Nasi Lemak with brown rice (RM19.95). Served with giant assam prawns, this was a much healthier twist on the traditional dish, and may just convert even the most ardent white rice eaters.  It just felt better to eat.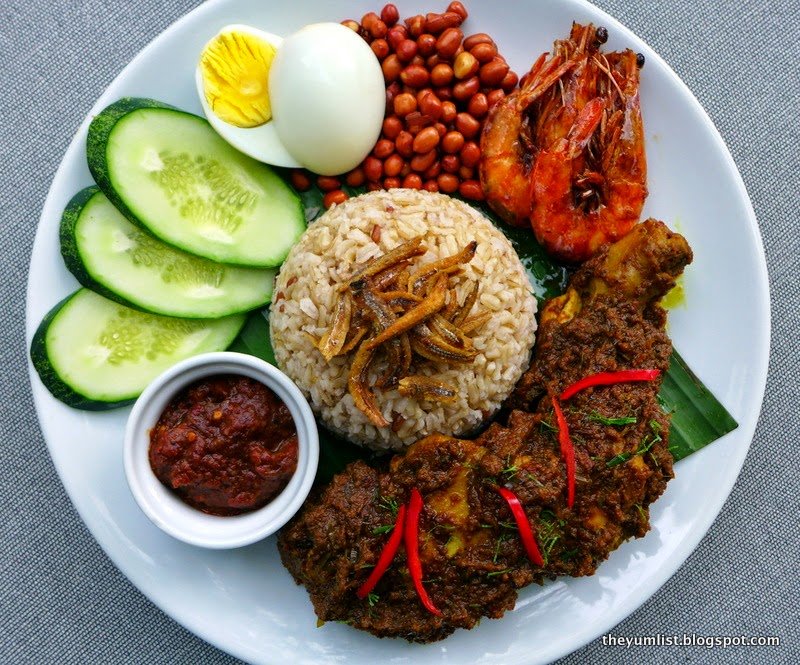 Nasi Lemak
Next we dug into the chilled Chicken Sesame Soba Noodles (RM19.95). With minced chicken, sesame vinaigrette, and filling soba noodles, this is a dish for hungry mouths, and will satiate and satisfy – which is perhaps why it is a popular dish with the younger crowd.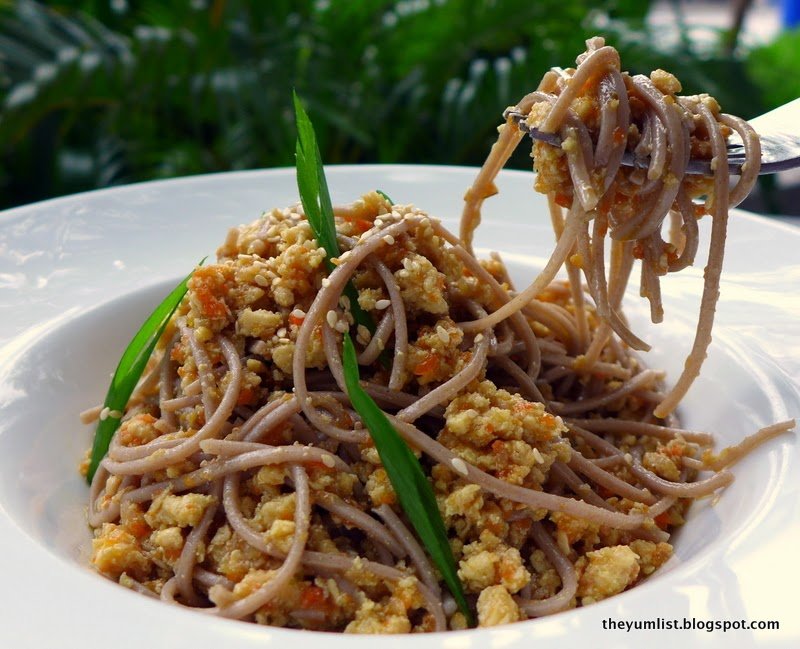 Chicken Sesame Soba Noodles
Also fab for filling hungry tummies, the Fried Vermicelli (RM18.85) with fresh noodles, red onions, and peppers is served with three chicken satays in a chunky and crunchy peanut sauce that I loved, and assam prawns. The vermicelli, itself, was chock full of big cubes of chicken. This dish had variety, an abundance of fresh ingredients, and a spicy balance of flavors.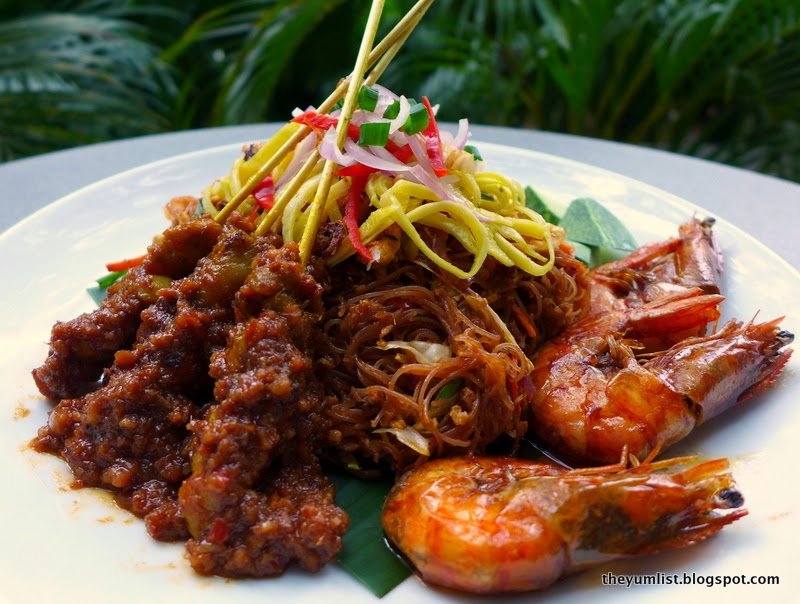 Fried Vermicelli
Last we tried the Rondaevoo Grilled Chicken (RM24.15) served in a brown gravy mushroom sauce, with carrots, corn, and peas. On the side were simple roasted herb potatoes, and a wholemeal roll, made fresh in-house (keep reading for the Roti-Boy connection here…). I enjoyed the generous portion of tender chicken, with a brown gravy sauce made for home-cooked cravings, and crunch of fresh asparagus underneath it all.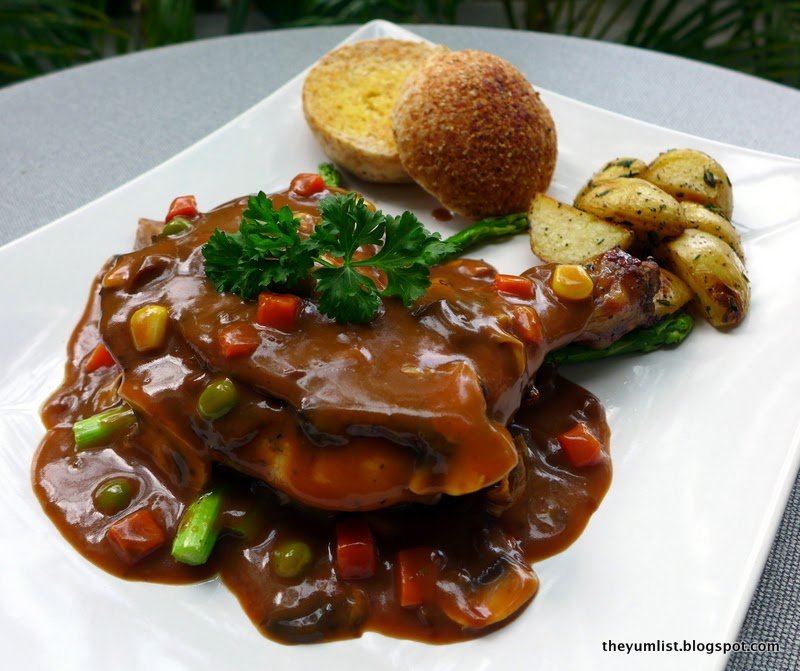 Rondaevoo Grilled Chicken
Every good coffee bar needs equally tasty cakes, and Rondaevoo did not disappoint.  The most popular is the Pandan Layer Cake (RM7.20), with an impressive ten layers of lime green fruity sweetness.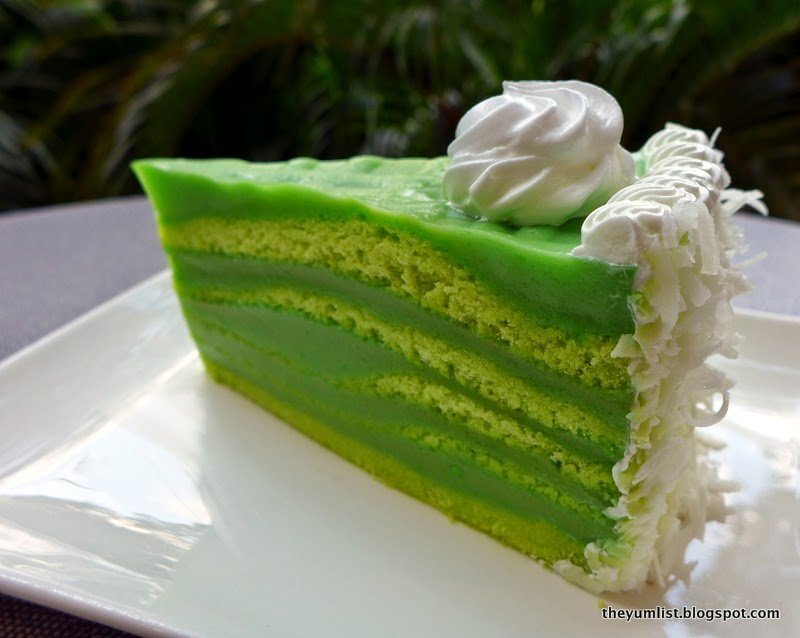 Pandan Layer Cake
If you are in a chocolate mood, try the Chocolate Cheesecake (RM9.35) – a multi-textured slice of fresh and spongy chocolate cake and smooth and creamy cheesecake.  This was the most rich and filling of all the cakes.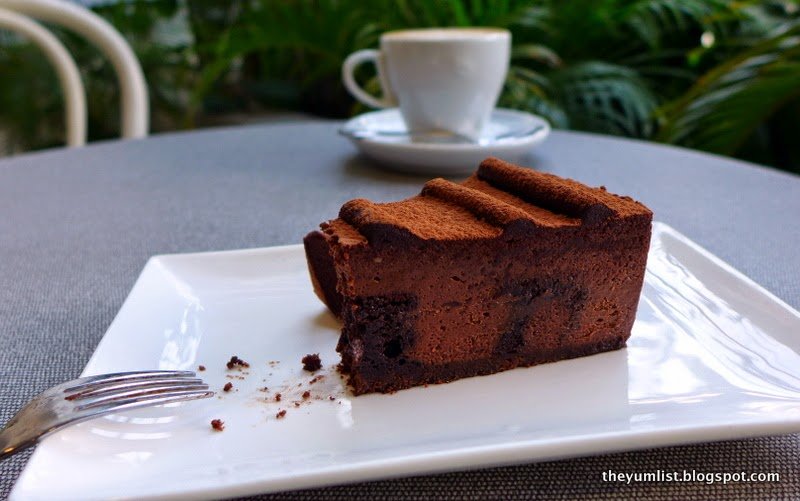 Chocolate Cheesecake
If you love cheesecake but don't fancy chocolate, try the Classic Baked Cheesecake (RM8.25), a surprisingly fluffy and light delight, with a hint of orange glaze over the top.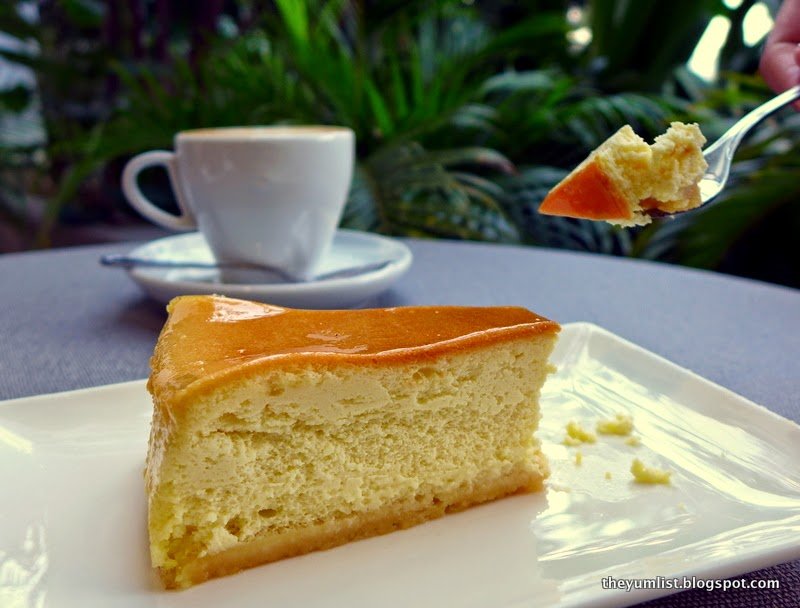 Classic Baked Cheesecake
The Carrot Walnut Raisin Cake (RM10.40) is an ambitious, dense cake filled with all the goodies its' name implies.  Topped with butter cream icing and a dollop of chocolate frosting and a walnut, this cake was my favorite of the four.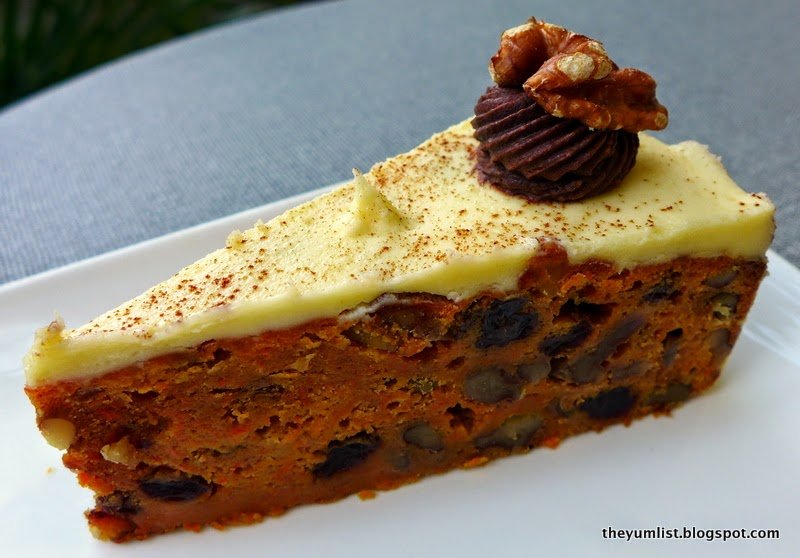 Carrot Walnut Raisin Cake
No matter what brings you in, do not leave Rondaevoo Café without a cup of your caffeine of choice.  We tried their "Triple S" Espresso (RM 10.80) and the Affogato (RM 14.65). Take a guess what the "Triple S" stands for, and they may just serve you a "Quadruple S"!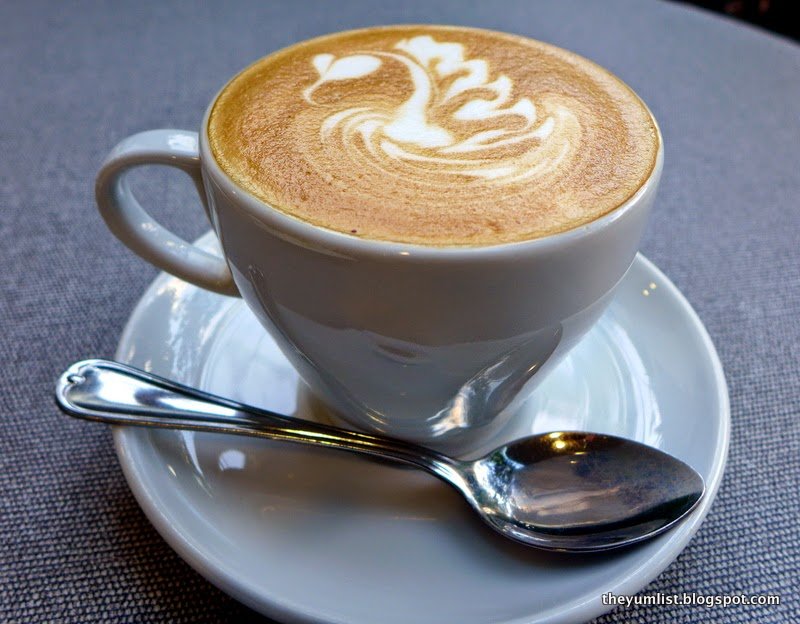 Quadruple S Latte
We also enjoyed the Affogato (RM14.65), with a shot of espresso poured over a sweet scoop of vanilla ice, and served in a regular sipping cup. This is just the thing for an afternoon pick-me-up treat.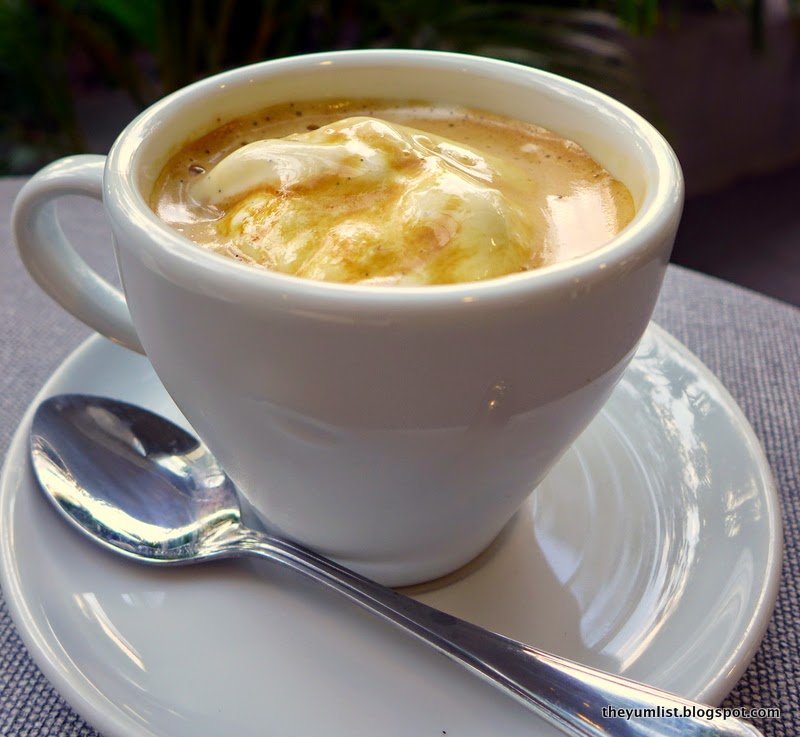 Affogato
And the Roti-Boy connection? Well, next time you go in, check out the bakery at the back, but let's just say that we left the Rondaevoo Café filled with healthy and delicious food, and still took a fresh, out-of-the-oven-hot Roti-boy to go!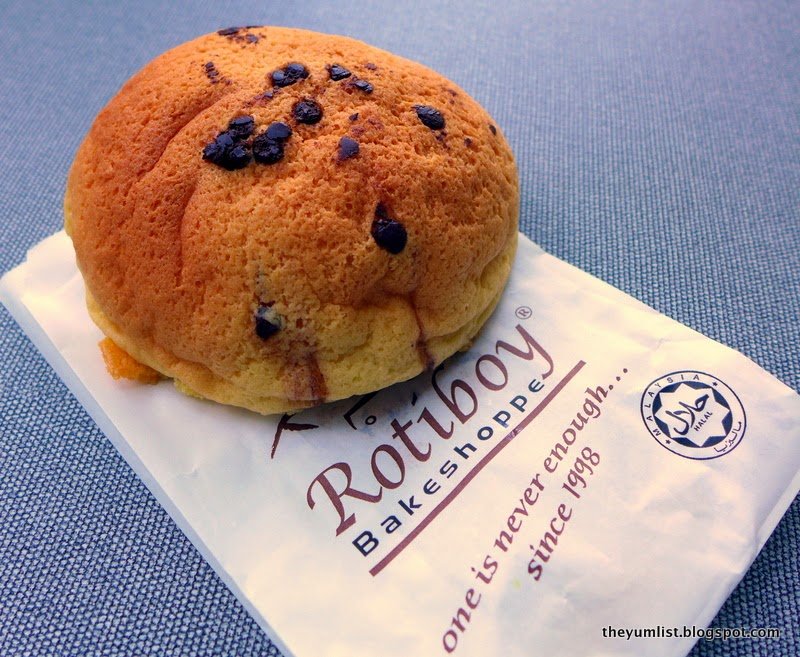 Buttermilk Rotiboy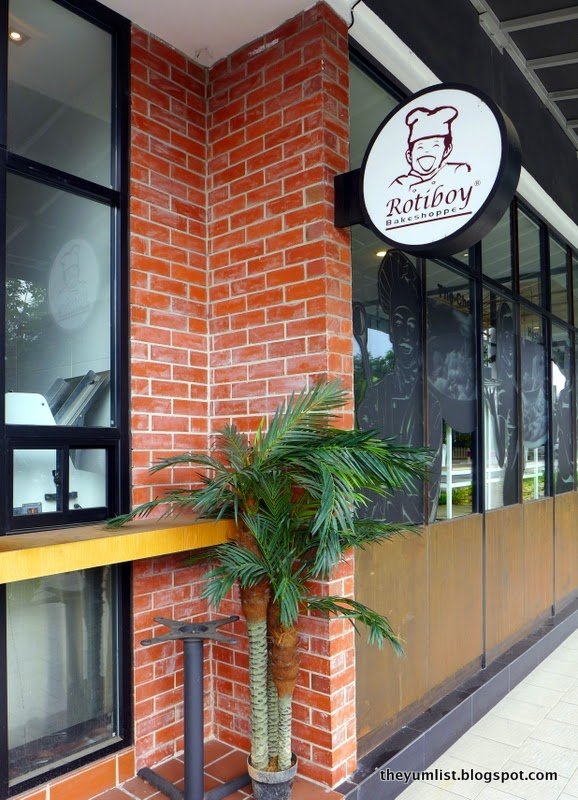 Rotiboy Bakery
Reasons to visit: relaxed atmosphere; good promos; Nasi Lemak with brown rice; healthy ingredients; friendly staff; tasty cakes; Roti-Boy surprise.
The Rondaevoo Café
Level 1, Ativo Plaza
Lot A-1-6, Block A, No. 1
Jalan PJU 9/1, Damansara Avenue
Bandar Sri Damansara, PJU 9
Kuala Lumpur, Malaysia