Sungeeta Singh and Monica Tindall
With more people becoming aware of better food choices, health conscious eaters are in for a culinary treat at The Origin. This restaurant serves delicious fusion vegetarian cuisine. The team behind The Origin believes that vegetarian food doesn't have to be bland, boring or limited, and proves to all diners that just the opposite is true.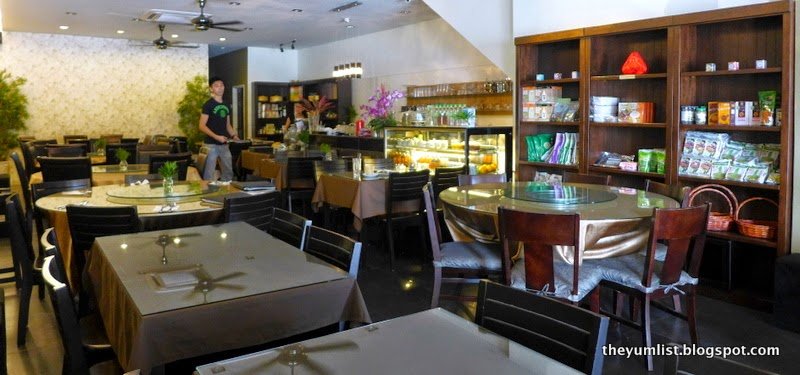 The Origin, Vegetarian Restaurant, Ampang
Their extensive menu includes dishes using fresh vegetables, soy, tofu and tempeh, carefully combined to create a fusion of flavours. Chinese herbs are carefully chosen to not only enhance taste but for their nourishment and health benefits too. All the greens used are organic and as many local organic vegetables as possible are sourced.
We were welcomed with a fresh pot of tea (RM18.00) with pure, aged oolong tea leaves, dried roses, mint and lemongrass. As predicted, the combined flavours resulted in a delicious, easy to drink tea, with medicinal value too. It's a sure winner as a beverage on its own but paired nicely with our meal too.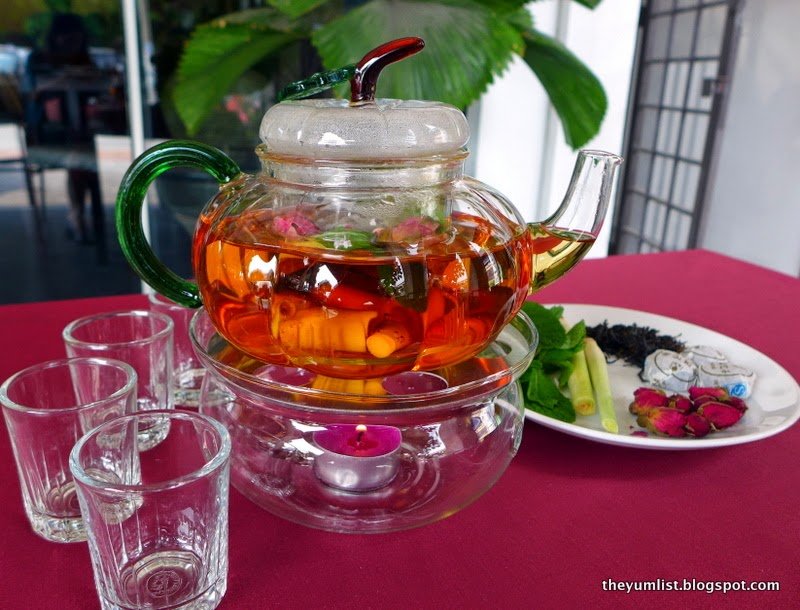 Fresh Pot of Tea
Our taste buds were tantalized by the Japanese Wasabi Mushrooms (RM26 for 5 appetizer size pots). This fusion Japanese dish of pan fried mushrooms and sauteed potatoes, laced with a subtle wasabi sauce had great texture and amazing flavour. It definitely warrants a repeat order.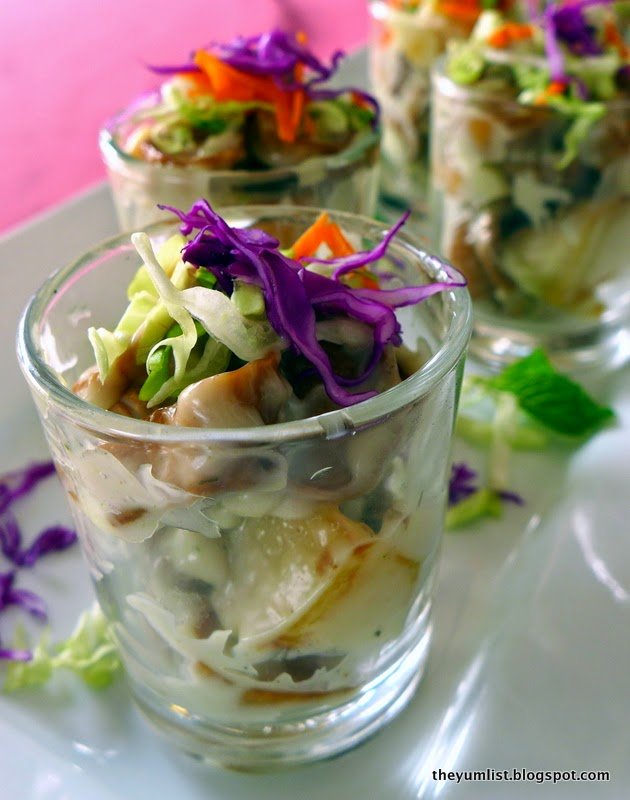 Japanese Wasabi Mushrooms
Nourishing Soup is one of many family recipes. Containing at least seven different herbs, and a host of nutritious ingredients such as goji berries, red Chinese dates, bark and plants, the liquid is boiled for 8-10 hours producing a soup that is flavoursome and nutritious. Tofu, black fungus and mushroom give additional body. The clear soup is a mouth-filling combination of flavours, with a hint of sweetness from the dried fruits. Delicious!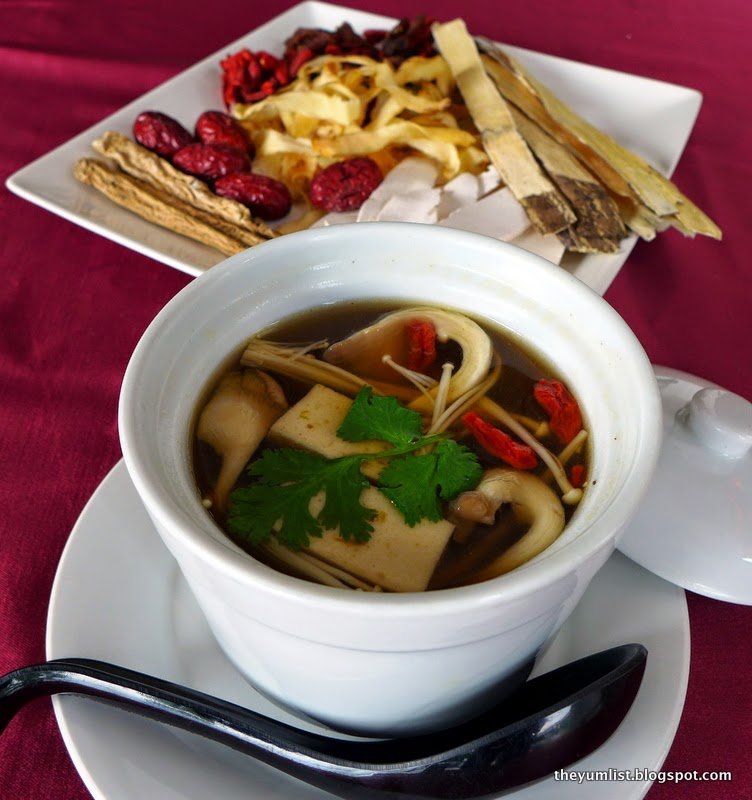 Nourishing Soup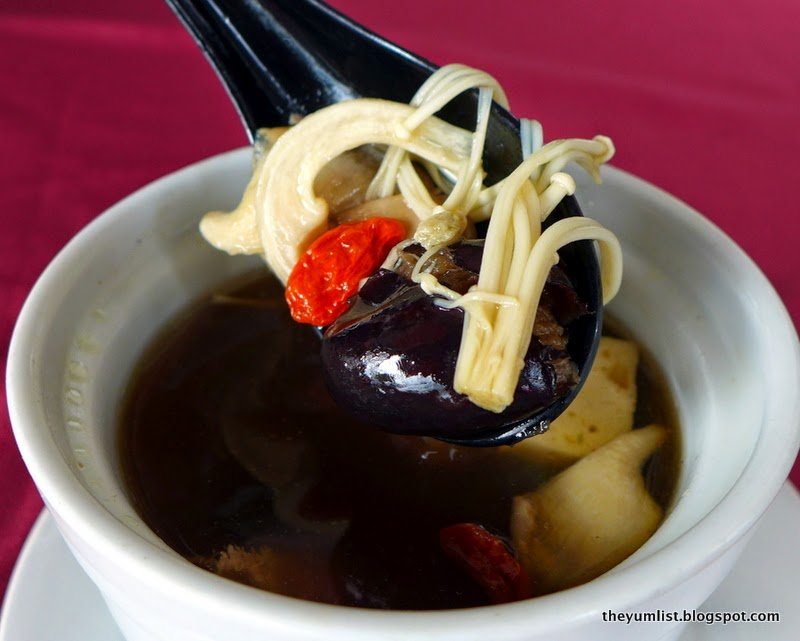 Nourishing Soup
Our next surprise was a vegetarian Nasi Lemak. The rice is cooked with extra virgin coconut oil or turmeric – depending on the version being served on the day. This comes with thin slices of sauteed mushroom stalks, soy satays, green beans and eggplant. An accompanying sauce made with soy, chilli and kaffir lime leaves contributes a nice punch. The resulting dish is non-greasy, bursting with flavour and so good for you!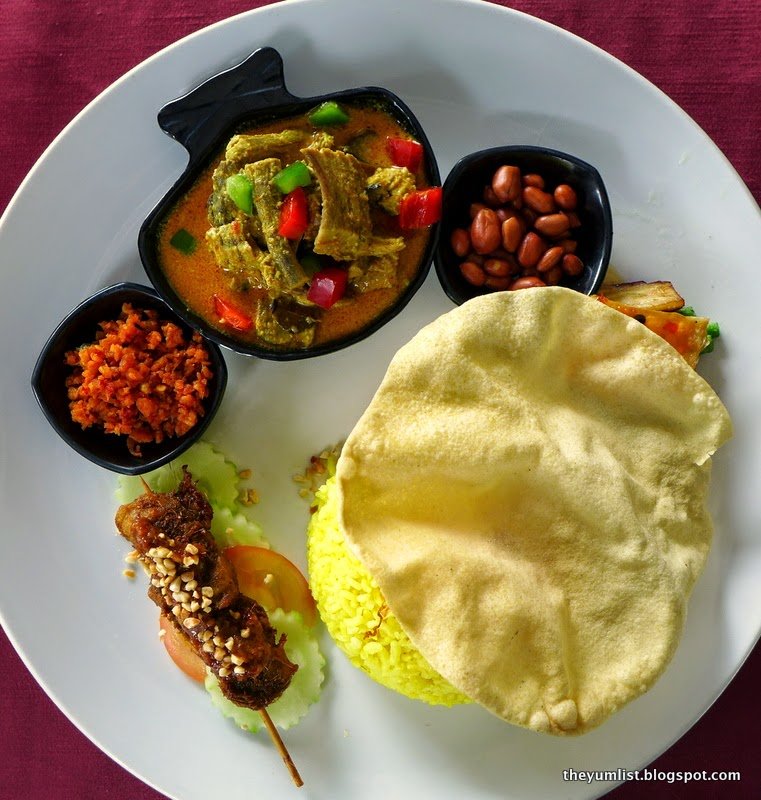 Nasi Lemak
The Mee Rebus (RM16) is another must-have at The Origin: rice noodles, tofu, courgettes, nuts, a hint of chilli and fresh lime seeped in a sauce of pumpkin and tomatoes. It's a complete meal that is fresh, light, healthy and looks beautiful too!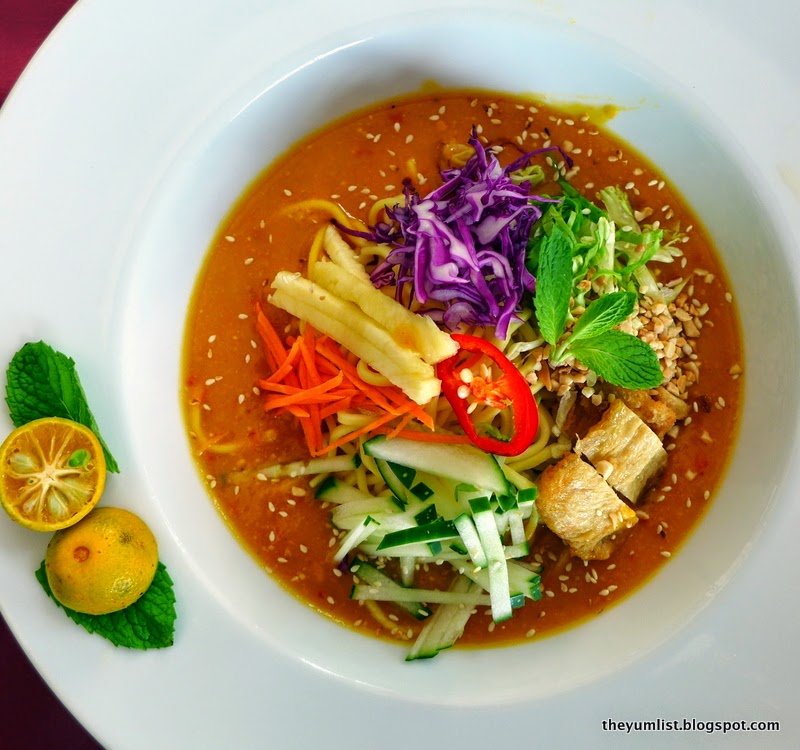 Mee Rebus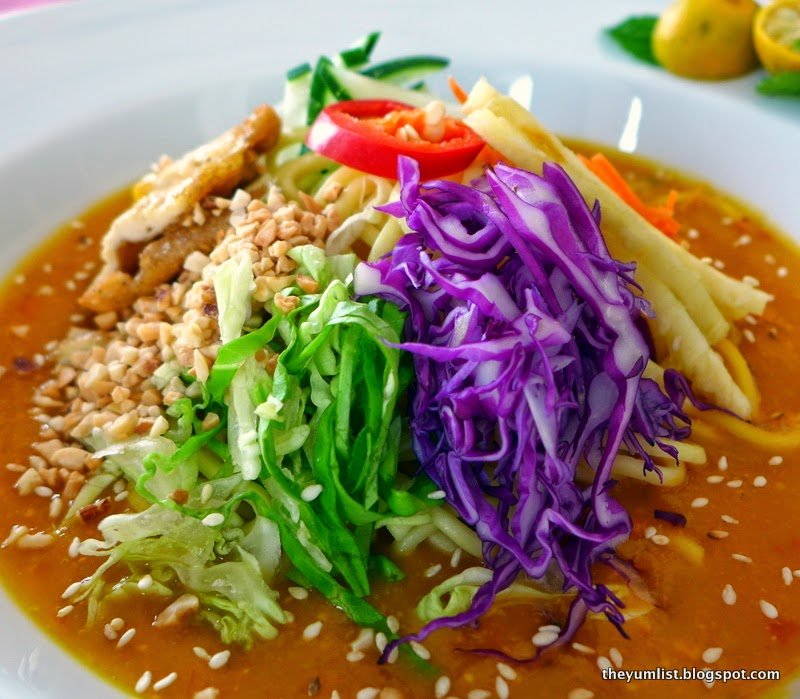 Mee Rebus – So beautiful it deserves two pictures
The Red Yeast dish (regular RM28, large RM38) is another delectable creation. While similar meat dishes use red wine as a base, the chef at The Origin uses fermented red rice yeast instead. Yes, health again shines at the forefront, and this is a fine example of just how delicious vegetarian fare can be. Each mouthful is an amazing fusion of flavours: tofu, mixed mushrooms, sesame oil and loads of ginger. The ginger and hint of sesame linger pleasantly in the mouth long after swallowing.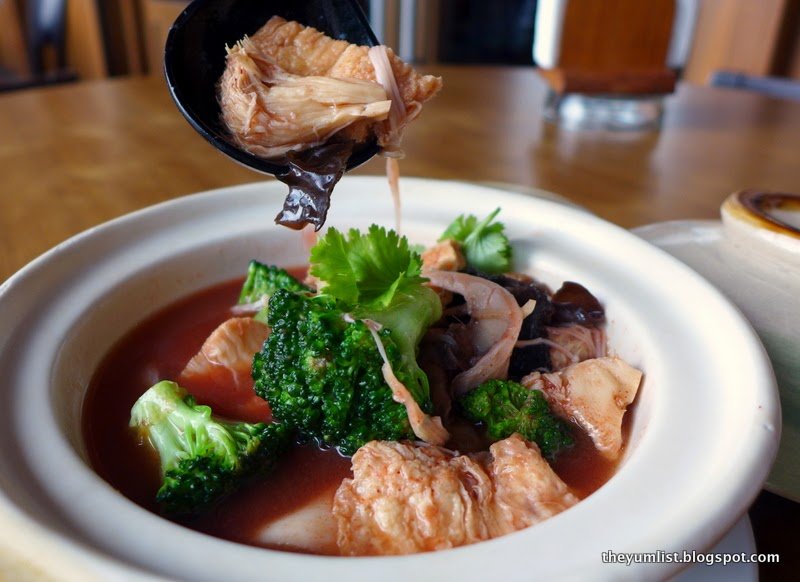 Red Yeast
There are many drinks on the menu, but we decide the Soy Matcha (RM12.90) is a great cool treat to finish. Organic soy milk and green tea flavour a thick, smooth and dessert-like drink.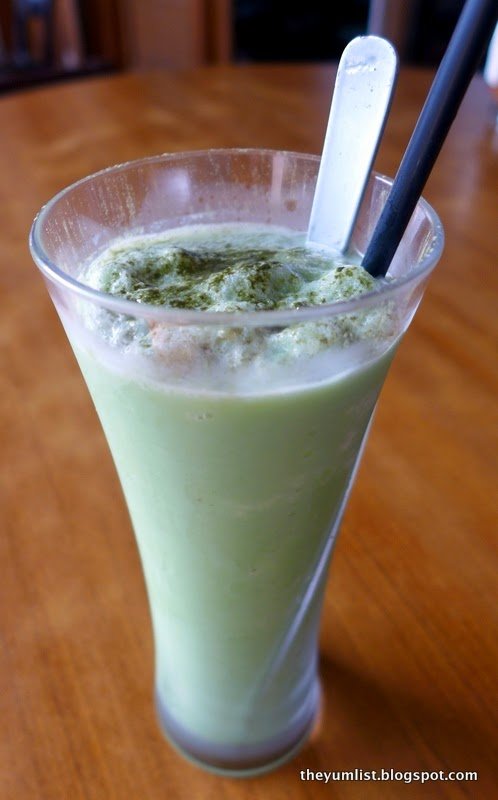 Soy Matcha Ice Blended
The food at The Origin shines with its quality ingredients, well-balanced combinations and guilt-free indulgence. Vegan, Buddhist vegetarian and gluten-free dishes are all readily available. This restaurant, with it's simple, yet appealing decor, and excellent menu, is a gem in the Ampang area. We highly recommend a visit.
Reasons to visit: Japanese Wasabi Mushrooms, Nasi Lemak, Mee Rebus, Nourishing Soup, leave feeling satisfied in both stomach and mind.
The Origin
8 Jalan 1/67b
Ampang
55000 Kuala Lumpur
Malaysia
+60 3-4253 5388
(in between Brussels and Hari Hari)