By Kirsten Durward
A bit belated perhaps but I did promise the lovely Monica Tindall to include a few of my favourite spots for eat, drink and stay when visiting home in the UK last summer. So finally here are a couple of fresh selections from my family's home stomping grounds in Central Scotland
The Lake Hotel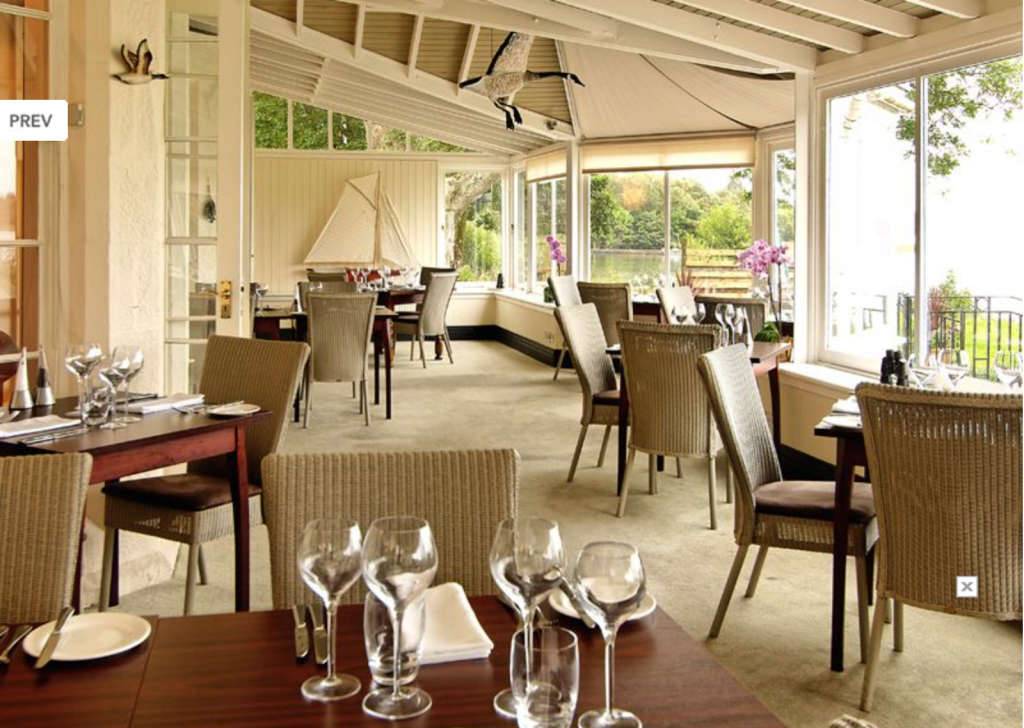 The Lake Hotel – One of the prettiest in the area
When I was much much younger and before I had truly embraced the international life style, I used to work in small quality Food and Beverage establishments in my home country. I spent nine months working in the beautiful environs of the Lake Hotel on Scotland's only lake, the Lake of Menteith. Legend has it that the Earl renamed the small body of water for his lady love, who was missing her English countryside. The lake is doubly famous for Inchmahome Priory, a small island where Mary Queen of Scots spent some of her childhood, and now the waters are highly sought after by gentlemen who enjoy their trout fishing. I indulged myself in a small trip down memory lane with one of my overseas visitors, and found that the place has been delightfully freshened up with sensitive modern touches, but the splendid outlook from the conservatory dining room remains the same.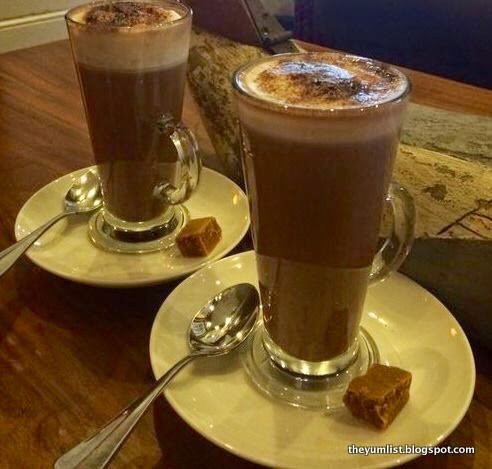 Hot Chocolate with Whisky
Unique Malt Vault
For Whisky Connoisseurs the Lake offers something quite unique – a Malt Vault. We had a little sniff around and berated the fact that I was driving and could not try out a couple more of the vintages. We had just a regular blend in our hot chocolate. Yes I know – Philistines. But it was still delicious.
I can vouch for the fact that the Lake has several beautiful and peaceful rooms, is a short drive from Loch Lomond, the historic town of Stirling, and the beautiful Trossachs area, where one can also take a ride on a traditional Paddle Steamer. It is a very restful location to relax into or use as a base for exploring the countryside.
The Queen's Hotel
We treated dad to lunch at The Queen's hotel in Bridge of Allan.  Margaret was saving herself for the decadent dessert platter, so lightly 'snacked' on a whole baked camembert with crudites, while dad and I feasted on sizzling sausage and mash. Something I never eat at home, but cannot resist when visiting the UK. These ones were locally made and very tasty with oodles of fresh gravy. Yum scrum. Then the three of us dug into dessert, all sumptuous. Too hard to say what would be the favourite out of raspberry cheesecake, toffee tart, chocolate brownie, apple crumble with custard or creme brûlée. Suffice to say we did not move for quite a while afterward!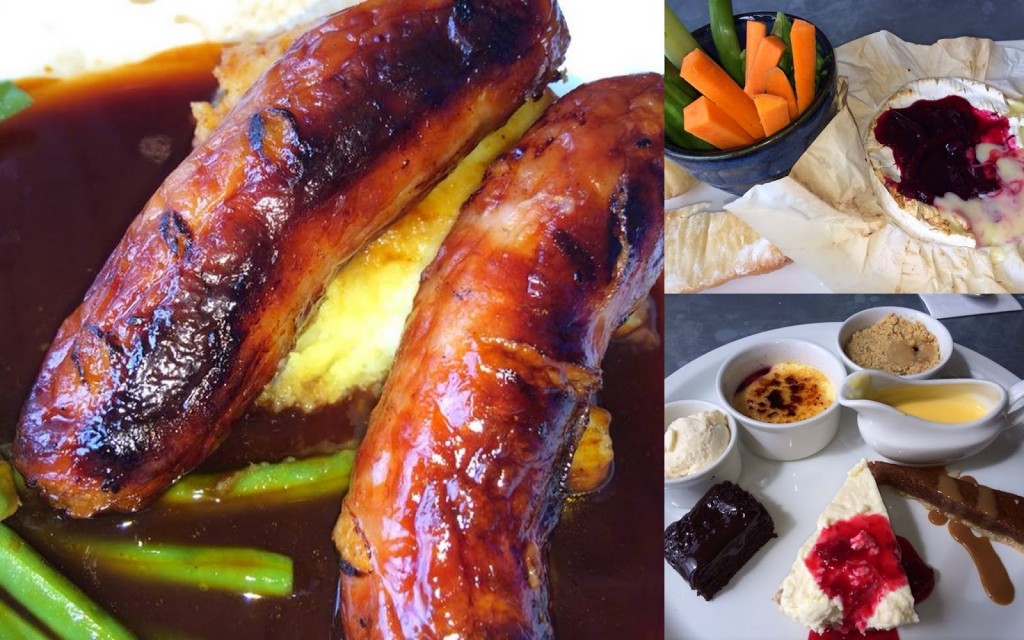 From traditional bangers to extreme dessert!
This is one of my dad's favourite haunts if he fancies something a little tasty with a friend or two. It has a glorious location, in the bustling small town of Bridge of Allan, easy reach of Historic Stirling, and the famed Trossachs. It is also a very short drive from the charming village of Doune, where you will find one of Scotland's iconic castles. My American visitor was so excited to spend time there, where several Scenes from 'Monty Python and the Holy grail were filmed. I take every visitor to my home area to this beautiful place, and if it is a good day we will picnic and paddle in the river.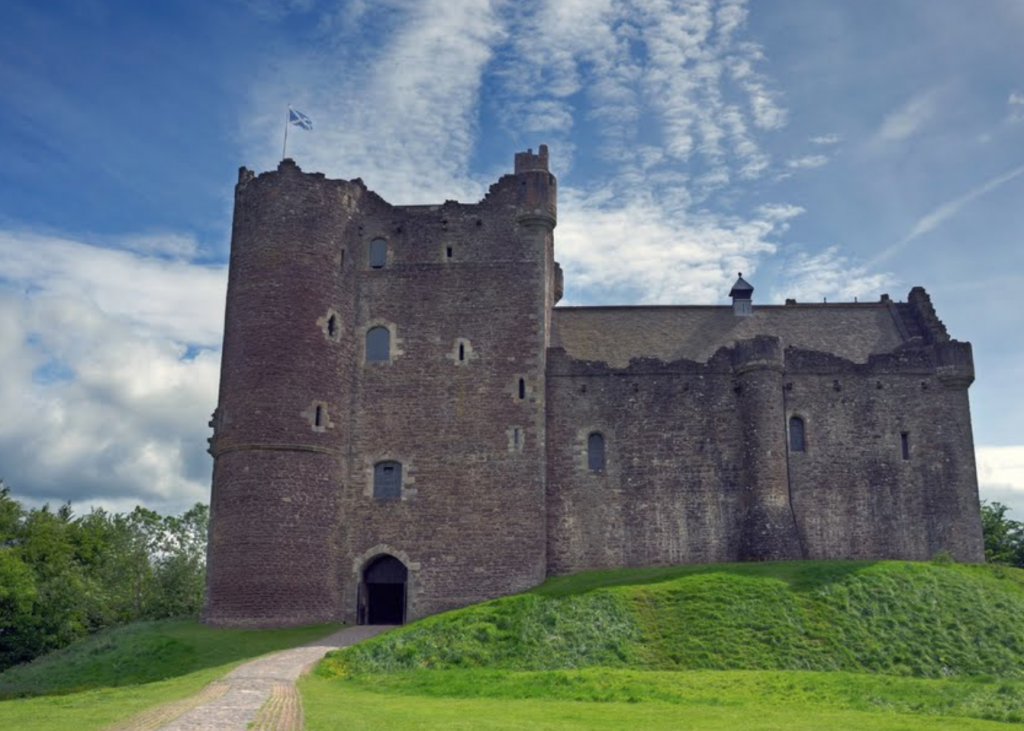 Iconic Doune Castle
The Allan Water Cafe
Whether you stay overnight in the area or are just passing through, it is mandatory to stop at the Allan Water Cafe. Take my word for it you will not find better Fish and Chips for a long long time. I make a pilgrimage there every year. As for ice-cream, eschew all other flavours and just settle for a scoop of the sublime vanilla. Award winning ice-cream year after year, made by  four generations of the Italian Berchelli family. You cannot beat it!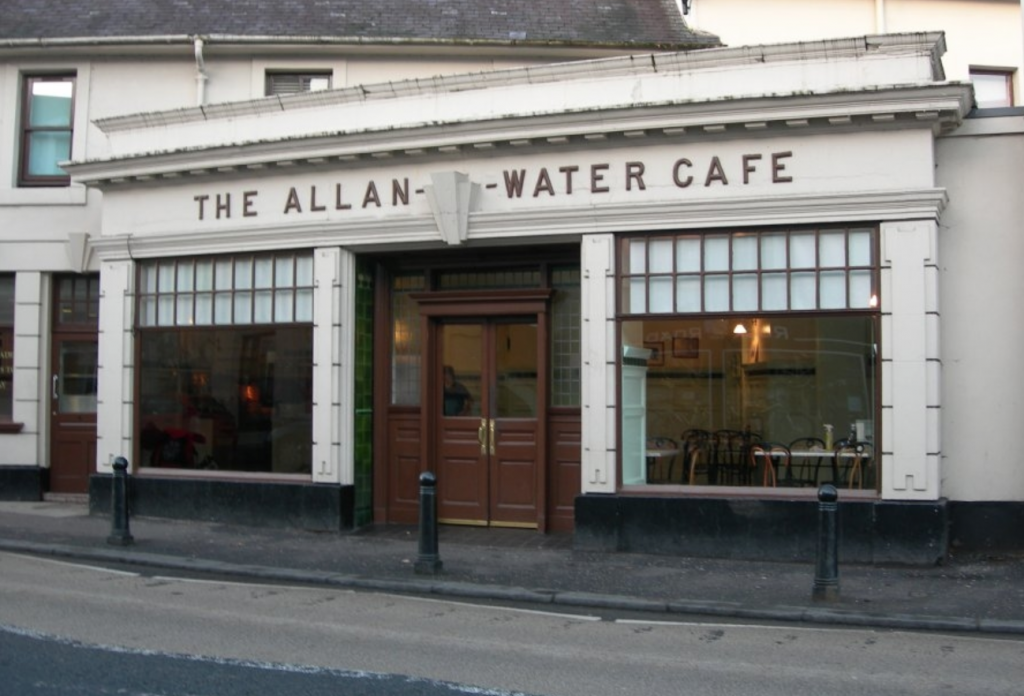 Simply the best Italian Ice cream
The Unicorn Inn
My Grandad lives in this tiny village called Kincardine. The most famous thing about it, other than that my grandad lives there is that it has a new bridge across the river, and it used to have Scotland's oldest power station before it burnt down! But hidden away in the side streets of this strangely deserted hamlet is a true 'Taste of Scotland' gem, The Unicorn. Recommended by my dad who knows a thing or two about food, it was where I hot footed to when I had a foodie friend visiting from Chicago.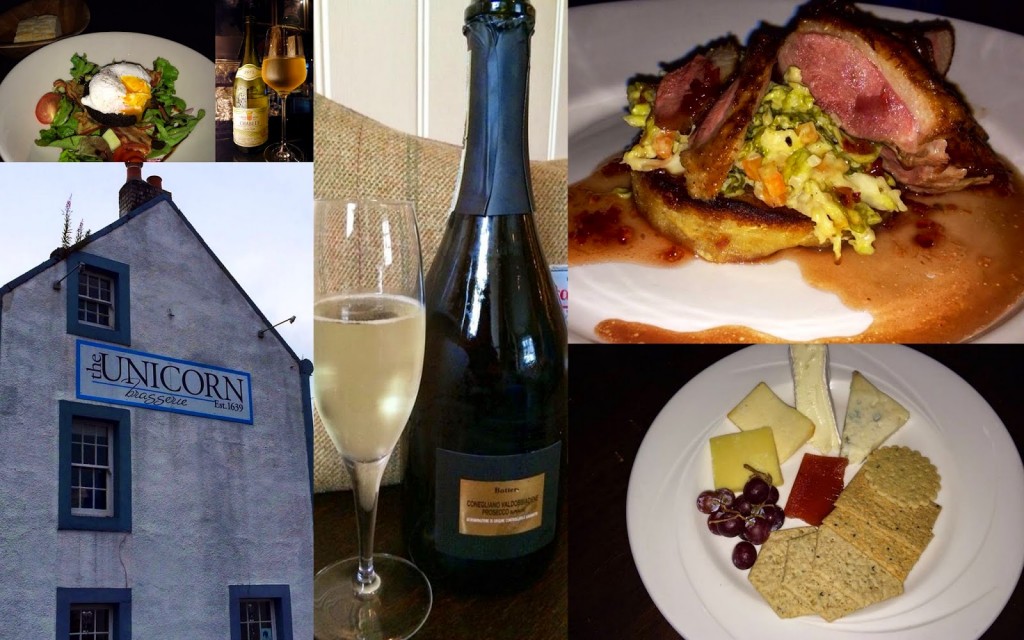 Delicious Scottish produce enhanced by French Wines.
We found that dad hadn't lied at all as we enjoyed waiting for our table with a bottle of brut, ensconced in friendly leather armchairs in this cosy conversion of a 17th Century Coaching Inn. Apparently the Unicorn used to be the national animal of Scotland. I promise, I did not know that. Our whole meal was delightful, and beautifully paired with French wine by a very charming French server. Highlights included Poached Egg with Crumbly Black Pudding, juicy Roast Duck with Savoy Cabbage on a Potato Pancake, and for my American visitor, the selection of Scottish Cheeses. I'll find an excuse to go back next year.
If you fancied a scrummy Scottish meal at the Unicorn and wanted to stay in the vicinity you could do worse than book a room across the river at the Airth Castle Hotel and Spa. Be sure to ask for a room in the castle section and enjoy being ensconced in tartan drapery and thick stone walls. The restaurant is light and modern and the spa is pleasant with a good sized swimming pool. A further popular attraction in this area is the famed Pineapple House (has to be seen to be believed). And you are only 20 minutes drive from Edinburgh Airport.
Airth Castle Hotel and Spa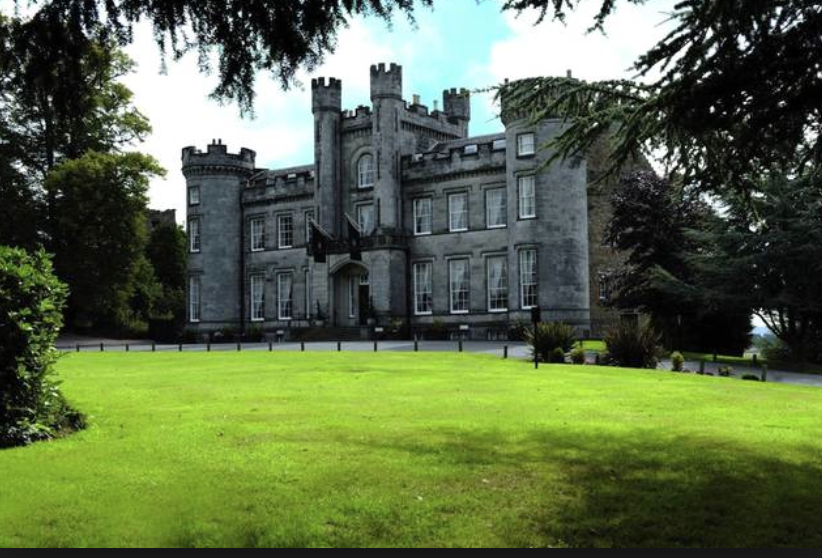 Stunning Historic Building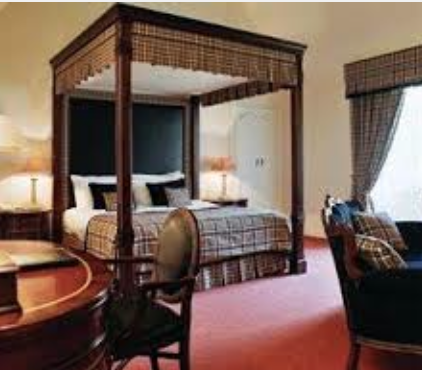 Traditional Style furnishings
Hotel Websites