Words:  Dominique Montiel        Photos:  Monica Tindall
Greeted by the strong smell of roasted coffee and the warmth of a homey locale, I prepared myself for the boutique feel of Roast Factor Glee. Situated in the outskirts of the city, more specifically Bandar Utama, the coffee micro roaster offers homemade delights ranging from brioche buns made from scratch and roasted pork dishes to all sorts of sweet treats.
Roast Factor Glee, Coffee Roaster and Artisanal Cafe
Roast Factor Glee, Coffee Roaster and Artisanal Cafe
The venue was designed with an industrial chic vision in mind; glass windows predominantly covered the front wall and the combination of the other grey walls, custom made wooden tables and benches, warm lighting, and sacks of coffee as decoration gave the restaurant a cool air of sophistication and personality. In addition, the staff was extremely welcoming and ready to serve some top-notch coffee.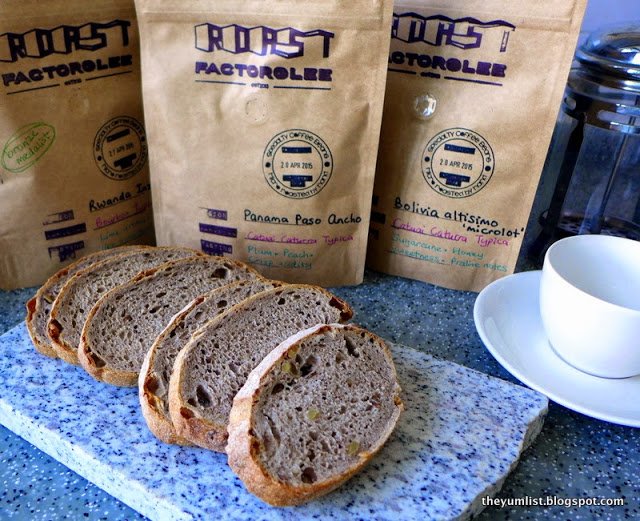 We love the coffee and house backed goods so much that we took some home – pictured about deliciously spongy rye bread with roasted walnuts and flax seeds.
The first brew that we all had the pleasure of sipping on was a strain from Rwanda called Rwanda Inzovu, a toasty, yet quite soft blend of fruity undertones and lime aroma. Its rich body is better experienced without any additives like milk and/or sugar because of its carefully bred bean- a must try for coffee lovers that prefer a softer taste.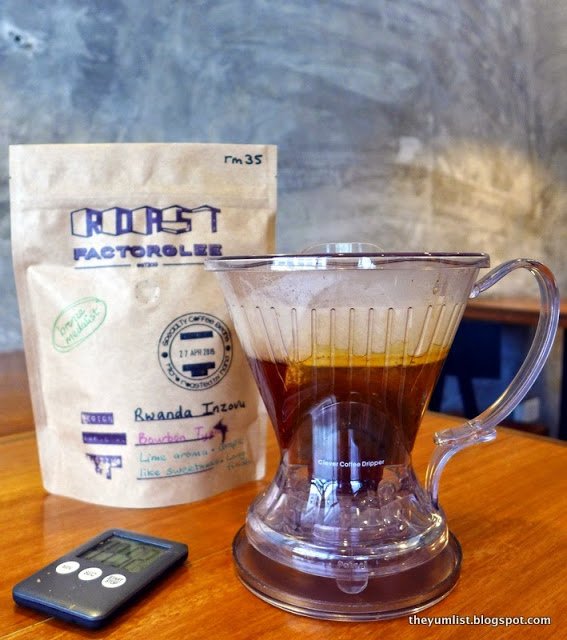 Clever Coffee Dripper with Rwanda Inzovu
Following the mellow nature of the Rwanda bean came the Bolivian bean, specifically named Bolivia Altisimo Microlot: a heavily musky flavour that contains hints of sugarcane, honey, and praline notes. We all marvelled at the wonderfully thick aroma it exuded and the coffee's rich homey taste that is very specific to Latin American roots and makes anyone wish they were witnessing dawn while lying on a hammock in the middle of a South American jungle.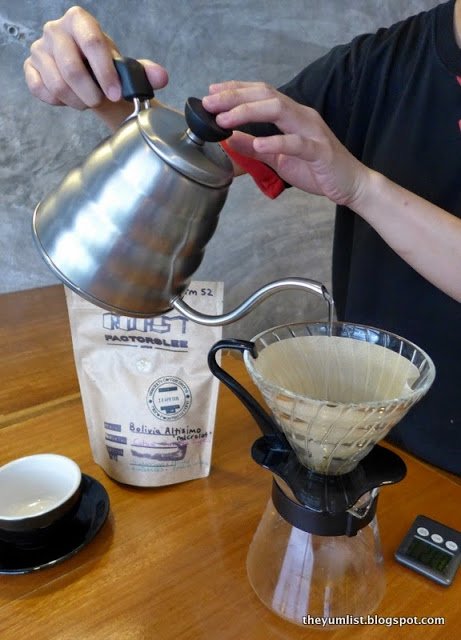 Hand Pour – Bolivian Beans
We then moved on to try specially set meals offered by the restaurant, the first being the Double C (RM13). This package offers any choice of milk-based coffee and either a crinkle cookie, which is a dark chocolate and cranberry cookie, or an oat cookie with rye oats, roasted almonds and raisins. These homemade delights paired with a comforting cup of coffee are great for an afternoon relaxing session, their sweetness perfect for an unwinding sunset.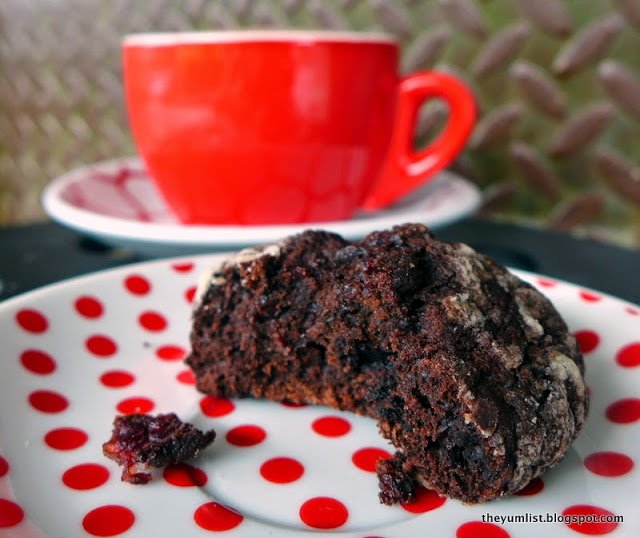 Cookie and Coffee
The other set in display was the Her Majesty (RM15), which included two buttery scones, banana and rhubarb jam, and a cup of either English Breakfast Tea or fresh mint and lemongrass tea. This was also a quick, satisfying treat that, in its homemade goodness and simplicity, evoked a sense of easygoingness.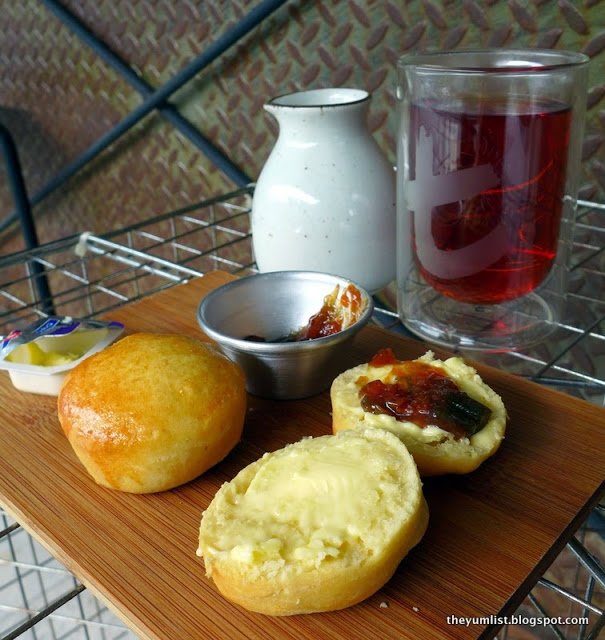 Scones, Danish Butter, Homemade Banana and Rhubarb Jam, English Breakfast Tea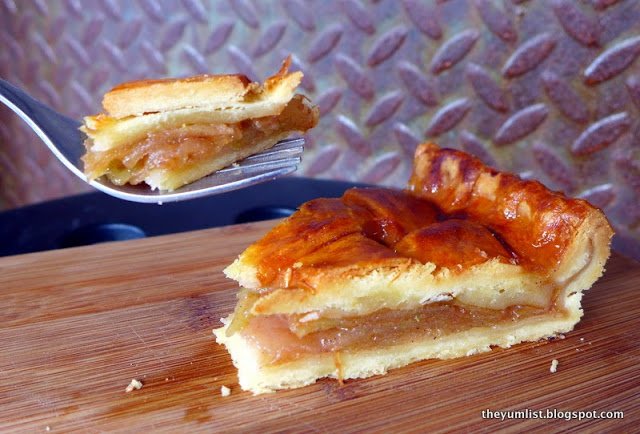 Salted Caramel Apple Pie – Yum!
Next came the Danish Hot Dog (RM15), a mouthwatering ensemble of pork sausage, a handmade bun, fresh onion, cucumber pickles, capers, dill sauce remoulade, ketchup and mustard. This twist on the classic hot dog, inspired by Danish traditions, proved to be the ultimate pick because of its fresh, intense flavours and ingredients and rewardingly filling portion.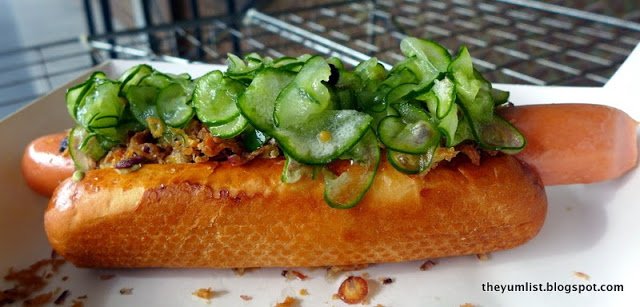 Danish Hot Dog
Making itself to our table was the restaurant's smoked bacon homemade pizza (RM22), a favourable blend of smoked pork bacon, caramelized pineapple, and thin crust dough. This dish was loved among all of us; its crust equipped with the right crunchiness, and the flavours paired were of great harmony – the bacon being especially tasty.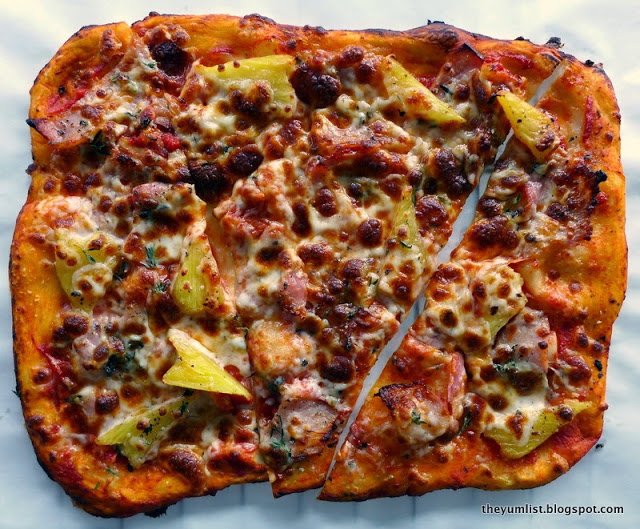 Pork and Caramelized Pineapple Pizza
For the closing meal we all shared a portion of Brioche French Toast (RM16), which was combined with an espresso chocolate sauce, caramelized pear with balsamic vinegar, roasted salted caramel walnut, and sugar powder. This truly was an amazing spin-off from the classic French toast, the sauce and the butteriness of the bread topping off the usual maple syrup and box bread – its somewhat mildly sweetened nature also gave this dish a unique niche.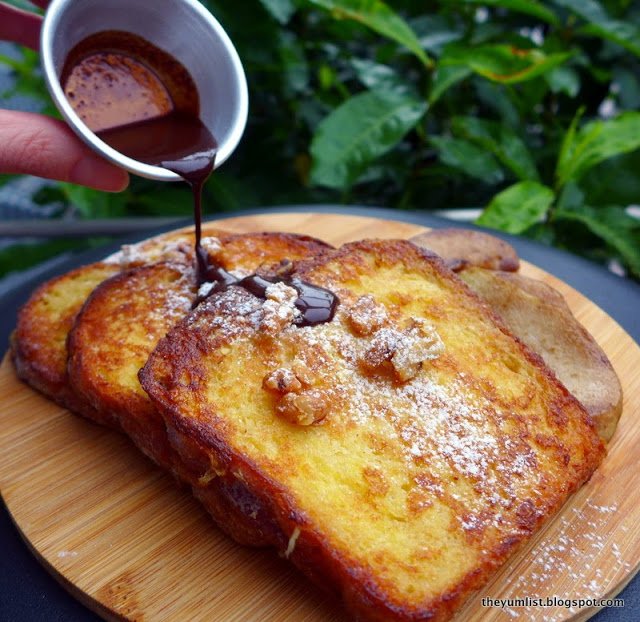 Brioche French Toast with Espresso Chocolate Sauce
It was the dessert, however, Roast Factor Glee's own homemade ice cream portions that managed to surprise us the most. Offering an interesting variety of flavours ranging from beer to chocolate, the ice cream line is very well assembled. For our picks we went with red wine t and peanut butter Oreo. The red wine was fascinating – fully embodying the rich muskiness of a woody merlot, yet slightly sweeter, while the peanut butter Oreo combination sported flavours similar to that of Reese's chocolate with a rich creamy composition.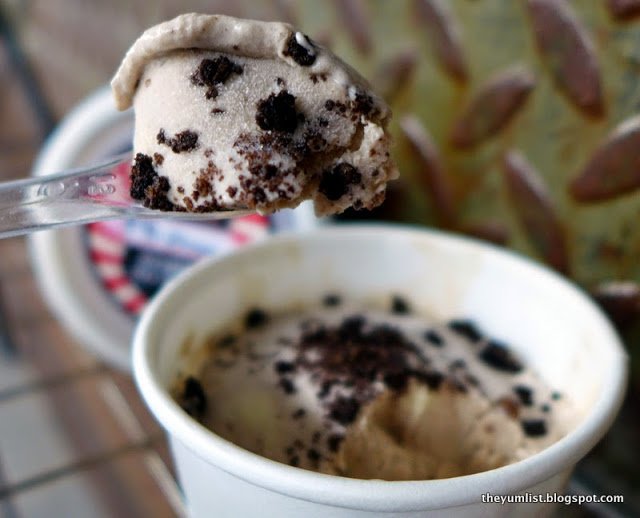 Peanut Butter and Oreo Ice Cream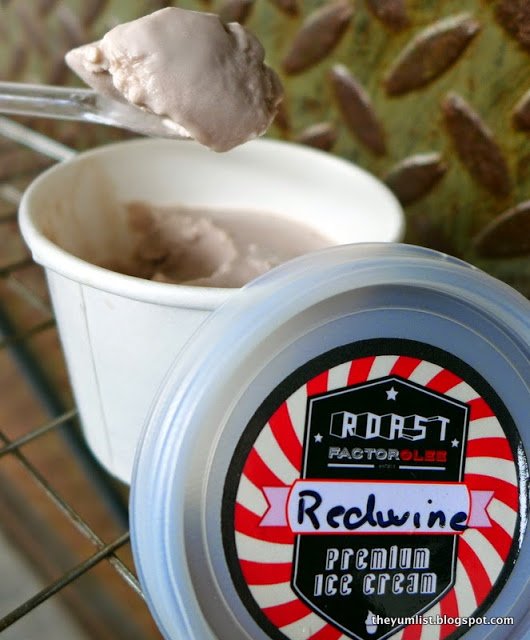 Red Wine Ice Cream
All in all, Roast Factor Glee proved to be the epitome of a personal, chic cafe. With its ultimate homemade menu and wide variety of coffee, the restaurant provides an area of relaxation and rich flavours.
Reasons to visit: excellent coffee – both espresso based drinks and specialty coffee made by various hand pour methods; homemade goodies, delicious sourdough breads; everything made from scratch.
Roast Factor Glee
G06 Village Shops @The Club
9 Bukit Utama
No. 9 Persiaran Bukit Utama
Bandar Utama
47800 Petaling Jaya
Selangor, Malaysia
+60 37732 2893