Japan and Korea must be two of the best-known countries in the world for commitment to developing skin care technologies and investment in treatments to promote beauty and ever-lasting youth. Dr. Joe Shigemoto and Couer Esthetique, brings the wisdom of both these nations to its spa and aesthetic centre in The Intermark, Kuala Lumpur, serving clients with cutting-edge science and highly researched products to provide a menu of significant impact.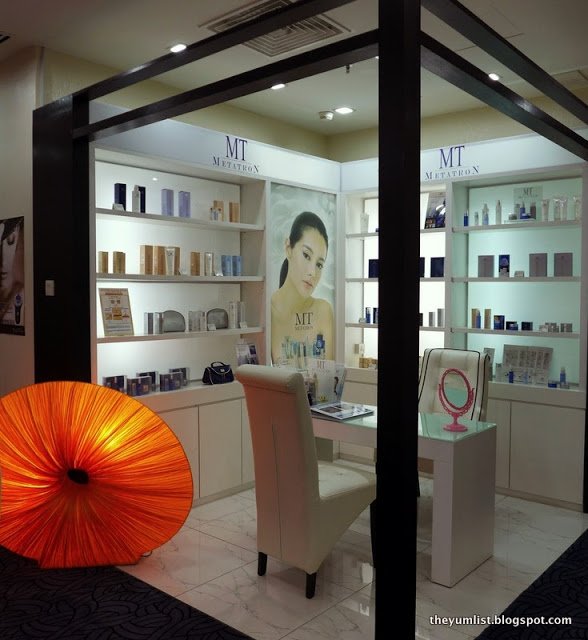 Beauty Products – including a new line from Korea
A prime example of how the lines between spa and medical clinic are easily blurred, the centre is spa-like in ambience, with a soft welcoming environment and warm caring staff, but clinic-like in results where treatments have measurable outcomes.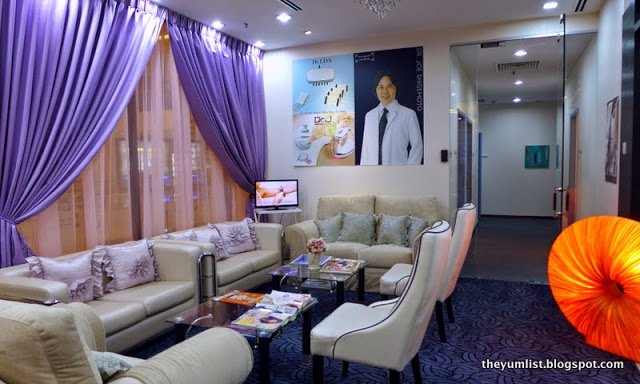 Reception Lounge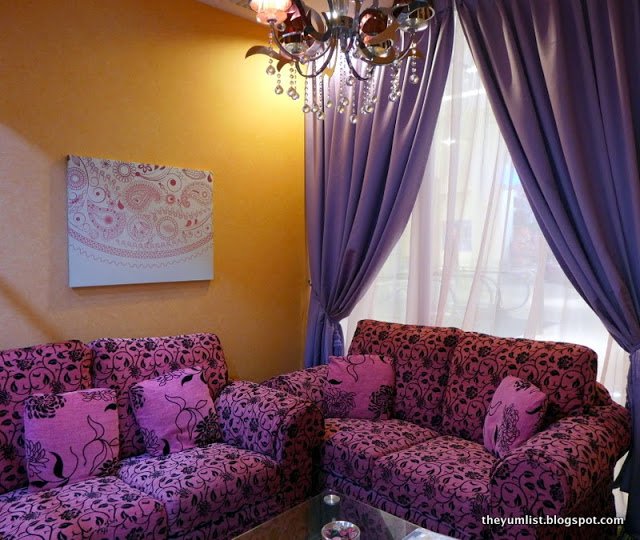 Relaxation Lounge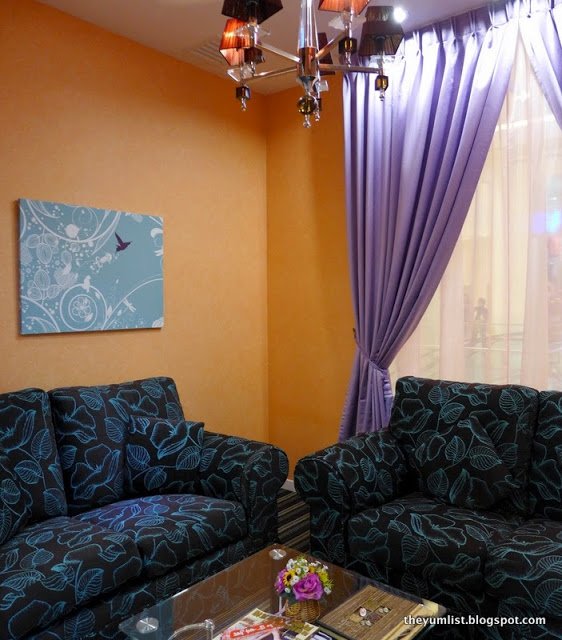 Another Private Relaxation Lounge
When Dr. Joe Shigemoto and Couer Esthetique first opened last year, hubby and I were impressed with the quality of care and attention to detail given in every interaction. Appointments begin with a welcome tea and discussion of desired goals. A wide range of objectives can be met here from pure relaxation and de-stressing to visible improvements in appearance.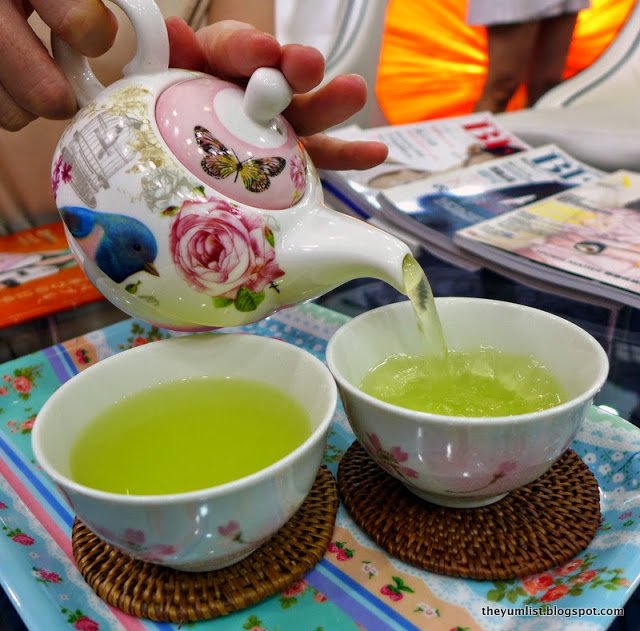 Japanese Green Tea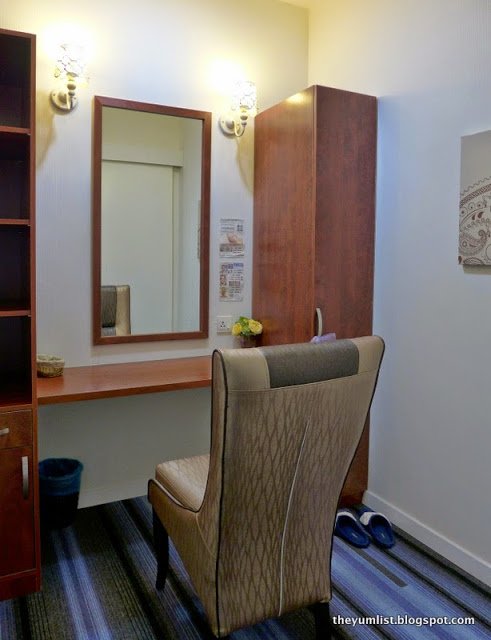 Dressing Room
Comfortable lounges are set around coffee tables in numerous private waiting rooms. Curtains, chandeliers and vases of floral arrangements further enhance the mood of a lovely home. Cheerful artworks adorn the walls, and patterned carpets and quirky lampshades supply a splash of mod design.
On
our first visit
we sampled a number of different styles of massage and facials. Masseuses were highly skilled and while upholding the technique chosen, carefully 'read' our bodies, working out kinks and adapting to our individual  physiques. Facials began as the usual, cleansing, toning and moisturizing affairs that we so love, but were enhanced with the use of the Dr. Shigemoto facial machine, which we felt amplified results.
This year, the team behind Dr. Joe Shigemoto and Couer Esthetique, have invested in additional state-of-the-art machines, to boost the effects of traditional spa treatments. Those wanting some assistance with shifting a few stubborn pounds from around their middles, and perhaps aiming for perfection with the target of a six-pack, have much to be grateful for.
Slimming Treatment
Dr. Slim, a three-in-one technology, is hot out of Japan and promises to tone and trim with a trio of applications: Dr. Slim for muscle exercises; Air Professor to regulate blood flow; and the Air Twister for pelvic correction. Hubby and I both give this one a whirl, with hopeful thoughts that some of our food blogging side effects (some extra cushioning around our tums) will be given a little encouragement to say farewell.
Clothes removed, a cool liquid is placed between the skin and pads, which are strapped to the body – around the middle and on the feet. We lay down and get strapped in with a large wadding around the core. The machine is calibrated on a low setting at first, and slowly incremented in consultation with comfort levels. To begin, the sensation is unfamiliar – similar to high-speed vibrations – and causes my abdominal muscles to contract. As I adjust it becomes rather agreeable, not unlike a massage, with the added
benefit of the thought that I'm essentially 'working out' while lying down.
It's said that two treatments a week for three weeks should see significant results in terms of a tighter waist and visible muscle definition. Each session lasts 30 minutes, and Dr. Joe Shigemoto and Coeur Esthetique offers package deals when purchase is made in advance.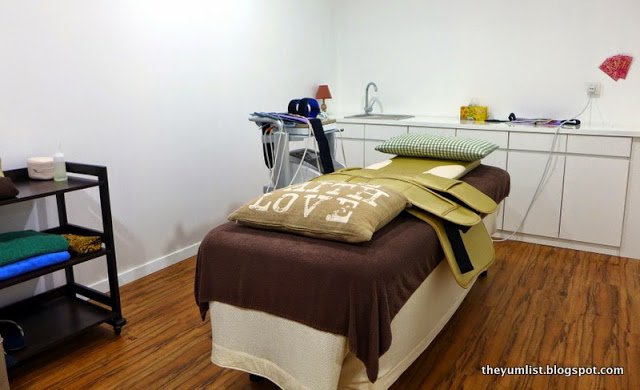 Dr. Slim Treatment Room
Hair Removal
Another sizeable acquisition is that of three IPL machines. Used for a variety of purposes, I try an experience of Hair Removal. The entire body can be targeted with this machine, and I hear stories of especially bewhiskered males using it for facial hair removal, and every other part too from head to toe. I'm not a particularly furry person so test out a small
patch.
First the skin is shaven, covered with a cool gel, and then the nozzle of the machine shoots pin-prick-resembling shots of heat into the hair follicles. I was told that it would be painful, but I found the session brief enough that it was more a discomfort than suffering. I'm apprised to expect four to six weeks before hair fully regrows, at which time I'll know I'm due for the next session. Most people find around six treatments prevents hair regrowth permanently, but Dr. Shigemoto and Couer Esthetique provides two free rounds in addition to the half dozen, just to make sure.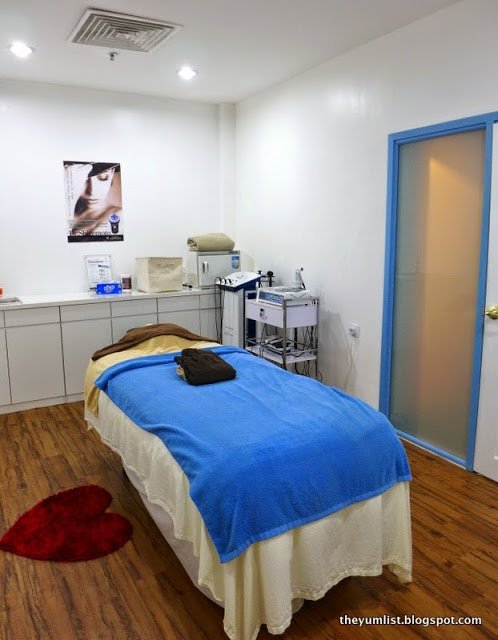 Facial and IPL Treatment Room
Massage
While I was being made hairless, hubby was having his body aches and pains (too much tennis for him this weekend) eased away with a Balinese Massage (RM250, 60 minutes). Deep tissue massage is the feature of this treatment, using long firm strokes to work out knots, increase blood circulation and calm the body and mind. By hubby's accounts, the therapist was fantastica, reducing some of the stiffness he'd previously felt in his back and restoring his body to a state of wellbeing.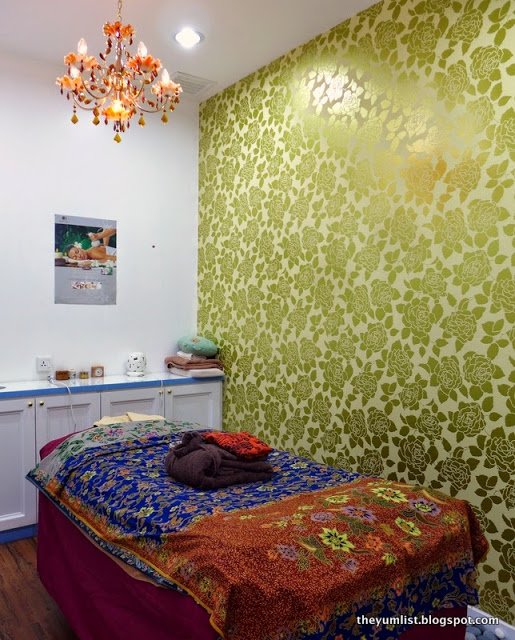 Massage Room
Facials
Facials are where the Korean wisdom comes in, and the Placenta Facial (RM716 90 minutes), utilizing the Corea Cell skin care range, is one such example. Stem cells derived from placentas are used for their anti-aging properties and to promote collagen growth and increased skin elasticity. This deep-cleansing aroma oil facial is said to have many immediate benefits such as reducing pigmentation, removing dead skin cells and pore tightening, leaving the skin looking bright and feeling soft.
As I unwind into the 90-minute session, I note muted relaxation rhythms humming in the background. The genre gradually fuses between piano tunes, to Bali inspired melodies, to peaceful sounds of nature. The room is chilled with central air-conditioning but my therapist has covered me with multiple layers so I'm snug and comfortable. As we proceed through the collective application and removal of wonderfully velvety products, I'm mindful of the absolute expertize displayed in technique. My therapist, a trainer from
Japan, carries out each movement with diligence and care. All motions end with an upward stroke and touch is just firm enough to feel effective, but sufficiently light to make the entire hour and a half an extraordinarily pleasant one.
Eye Treatments
Hubby too gets in on the facials and luxuriates in an Eye Contour Treatment (RM120, 40 minutes). Targeting puffiness, dark circles, wrinkles and dryness, he believes he's a good candidate to test out its effectiveness. Initially his face is washed and then massaged (I hear positive reports echoed regarding the high skill of the therapist). A special machine is gently motioned around the eye area, followed by the administration of special eye essence. Hubby comes out glowing: possibly in part from the advanced products used, but too delighted with the experience of the facial.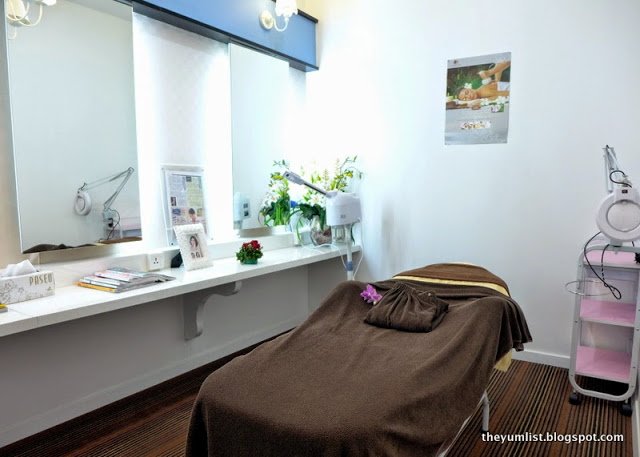 Facial Room
There's always something new at Dr. Joe Shigemoto and Couer Esthetique, but some things you can always count on are state-of-the art technology, highly skilled therapists and a warm and friendly environment.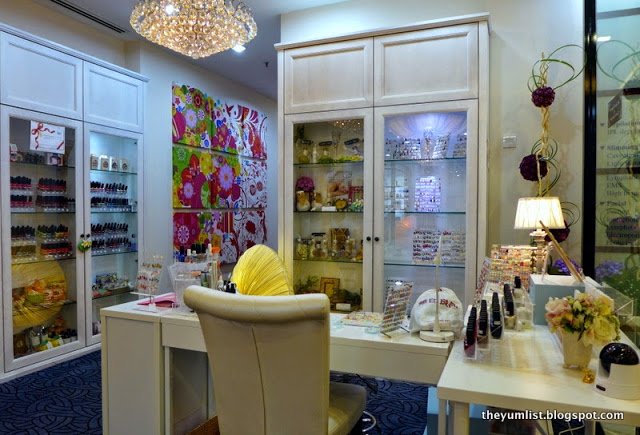 Japanese Manicure Area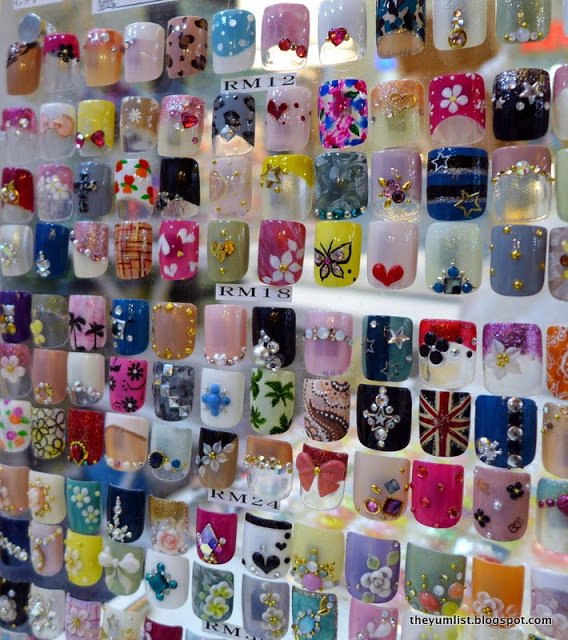 Catchy Japanese Nail Art
Reasons to visit:cutting-edge beauty technology; expert Japanese therapists; warm welcoming environment.
Dr. Joe Shigemoto
and Coeur Esthetique
Jamo Japan SDN BHD
Lot 1-13, Level 1, The Intermark
348 Jalan Tun Razak
50400 Kuala Lumpur
Malaysia
+6 03 2181 8828