By Sarah and Ross Jones, and Monica Tindall
Quality craft beer is more frequently creeping its way into Malaysia, and The Great Beer Bar is one of the unique places leading the charge. The environment of The Great Beer bar is reminiscent of many a small gastropub in Australia or the US. Long tables encourage open conversation and a small outdoor seating section for those that enjoy a smoke with their suds. The decor is minimalist: Ken speaks of adorning more, but we like the open Nordic style – it encourages one to focus on the beer and conversation. There is no proper bar, just open taps and a chiller on the wall, excellent for connecting the staff with the customer. This will be a feather in the Great Beer Bar's cap.
The Great Beer Bar
As they have recently opened, they are still developing the final touches, but one aspect Ken will continue to focus on is the limited distractions (no TV, no loud music). This encourages interesting conversations to take place, guests can actually hear each other, and customers can even meander from one location to another to meet new people or join in the camaraderie of others.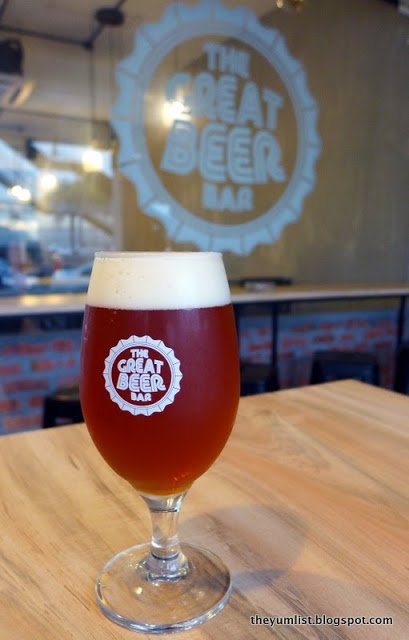 Craft Beer on Tap
The Great Beer Bar rotates its taps as frequently as kegs runs dry. This ensures for almost a daily change in its offerings and variety, while always ensuring the beer is fresh.  The selection on the day we visited was diverse: an IPA for the hop lover, a Strong Ale for the ones that like an extra kick, a Coffee Milk Stout for those who are after a full taste; and two medium body beers: a Pale Ale and a Hoppy Amber Ale. These taps change frequently, but this offers a glimpse of what to expect on a visit. Each beer had the perfect pour and was refreshing and cold – a key to success in the Malaysian jungle! Although we are not typically a fan of hoppy beer, both the IPA and Amber Ale offered flavorful crispness without the bite of the hops.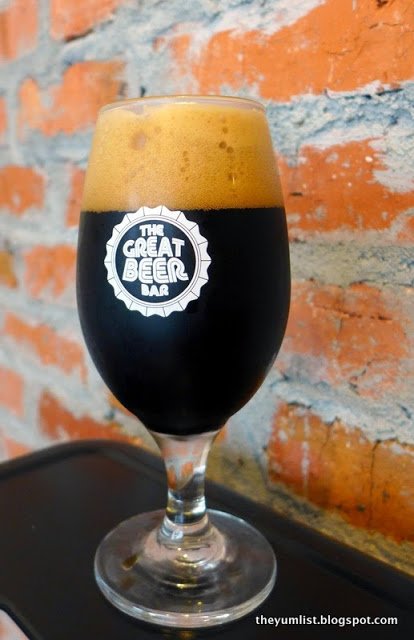 Coffee Milk Stout
Ken knows that people are picky about their beers and having a diverse selection is a must. If one does not find their favorite style on tap, they will definitely find it in the chilled bottle section. There is also an option for carry-out – something we took advantage of in order to bring a few of our favs back home to enjoy.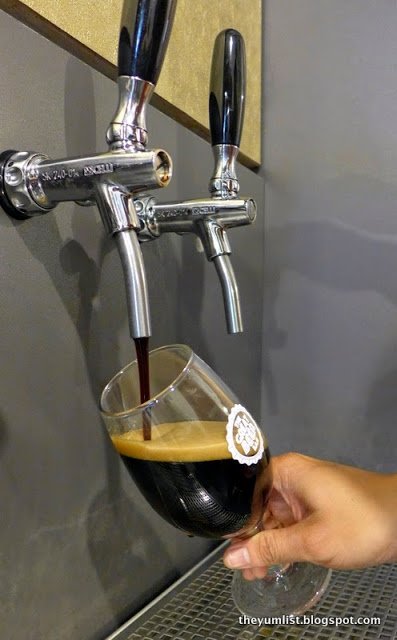 Draft Beer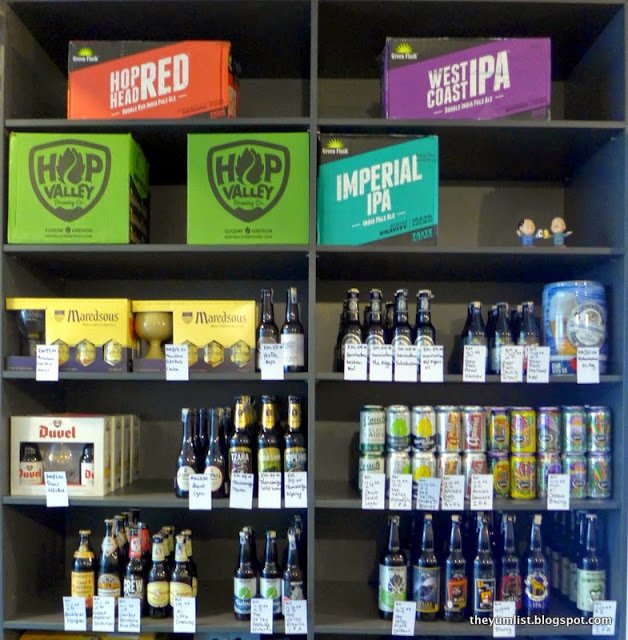 Beer for Take Away
Ken admits that beer is the Ace of Spades for the Great Beer Bar. So, for this reason he has partnered up with a selection of local restaurateurs and food truck operators to provide some tasty, fresh eats to pair with all the great beer. Food changes almost as much as the beer does, so we recommend checking out their (frequently updated) Facebook page to see what they are serving.
On our visit, Curbside Cantina (they are in the kitchen from Sunday to Thursday) was manning the kitchen, and they offered an excellent selection of food to be paired with our beers. The food portions were just the right size for a small plate style dinner or just to have a snack with a brew. Given the frequent changes in the kitchen hosts, freshness of food is guaranteed, as is variety.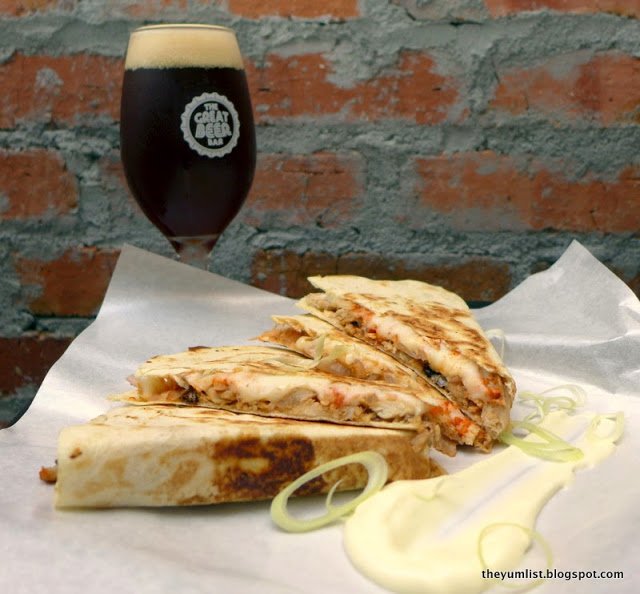 Chicken Quesadillas
The food we sampled was Asian infused with Latin favorites: Chilaquiles: homemade flour tortilla chips, salsa, and crumbled feta; Shrimp Quesa-Tacos: small tortillas topped with melted cheese, fresh salsa, shrimp paste, and fresh lime; Quesadillas (some of the fullest we've seen in KL): chicken, local beans, pickled ginger, cheese and fresh salsa. The homemade chips and tortillas are some of the best we've tasted; we even asked if we could buy some to bring home with us. Though we were initially unsure of the shrimp paste topping for the quesa-tacos, this ended up being the favorite for all three of us.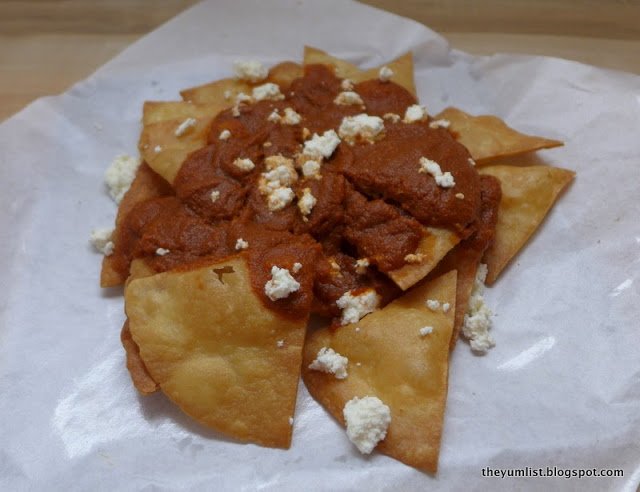 Chilaquiles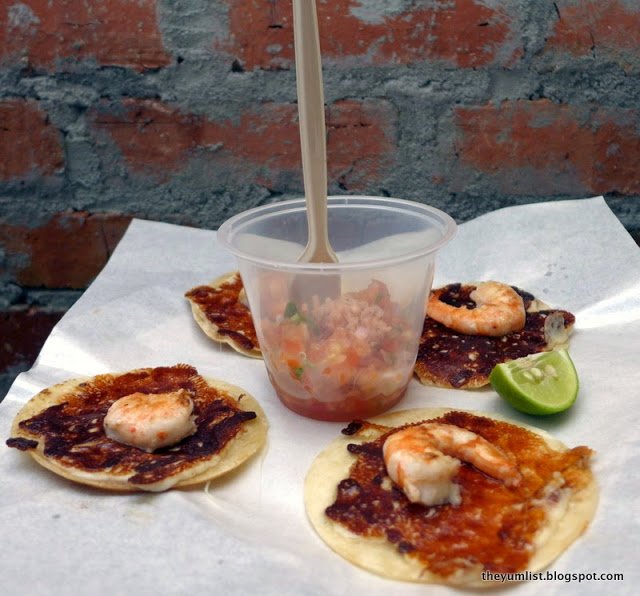 Shrimp Quesa-Tacos
We also sampled some not-so-Latin fare like Pate Toast with Condensed Milk and Dry Spicy Chicken Wings with radish salad. The wings were full of flavor, with the spiciness complimenting the beer without the typical mess and grease that can be typical of wings in many bars. As previously stated, the menu changes frequently – Ken was (greatly) anticipating some oxtail tacos coming in the next few days (and they popped up on Facebook a few days later).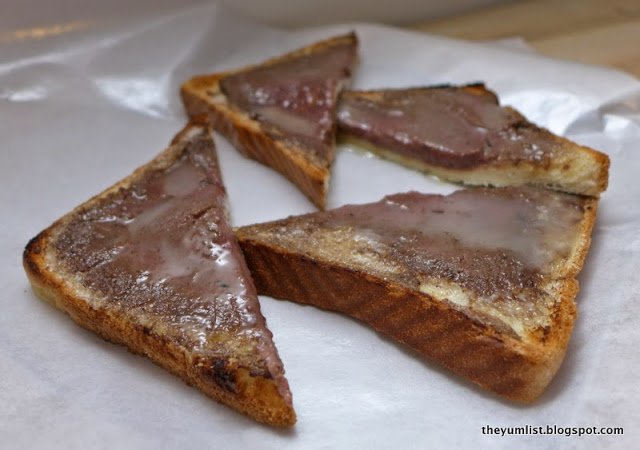 Pate Toast with Condensed Milk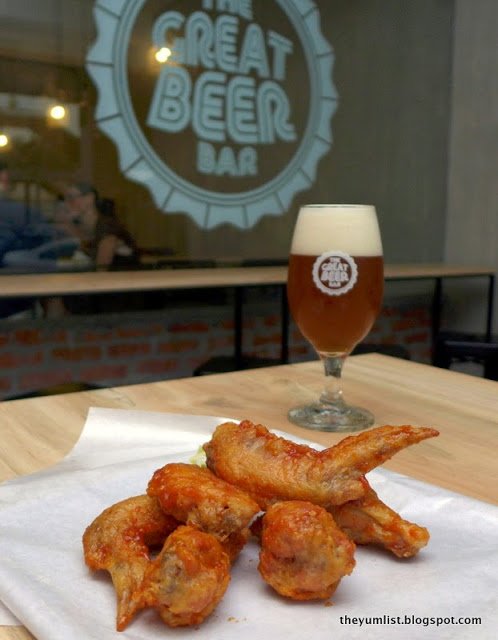 Dry Spicy Chicken Wings
Food can be modified for vegetarians as well, just ask. Ken encourages them to experiment and innovate for his customers, something he enjoys possibly more than the customers.
Reasons to visit: craft beers, beer and food variety, freshness, and the possibility of interesting conversations
The Great Beer Bar
86 Jalan SS 21/62
Damansara Utama
47400 Petaling Jaya
Selangor, Malaysia
+60 3-7731 5946