Words: Caning Jaramillo        Photos: Monica Tindall
Having spent a peaceful first night at the stunning UNESCO award winning property, The Blue Mansion, I awoke refreshed and ravenous. I'd been blissfully dreaming all night of the delicious meal we had just indulged in at the
Cheong Fatt Tze Restaurant
, and was now eager to learn from the master himself, Chef Maurice, how to replicate some of the recipes from his kitchen in my own home.
Chef Maurice is originally from Singapore and boasts more than 25
years experience in the business of preparing classic and modern Chinese cuisine. His career has taken him around the world in both 5 star hotels and independent properties to paradisiacal locations such as the Maldives and Philippines. Recently joining the Samadhi Group, he helms the kitchens at the exquisite Blue Mansion boutique heritage hotel, and we're lucky enough to catch him in a spare moment to share with us some of the secrets behind his mouth-watering dishes.Here's the low down on how to make:
Wok-Fried Golden King Prawns with Mango Cream
Ingredients:
Wheat Flour 20 grams
Rice Flour 20 grams
Corn Starch 20 grams
Custard Powder 5 grams
Baking Powder 1 gram
(Mix all the dry ingredients together)
King Prawns
Sesame Oil
Salt and Pepper
(Dip the prawns in the oil and seasonings)
For the Sauce
Mayonnaise 40 grams
Sweet Condensed Milk 5 grams
Evaporated Milk 5 grams
Mango 50 grams
(Mix altogether)
Preparation:
This is a simple five step dish. First you dip the seasoned king prawns into the bowl of combined flours until they are completed covered. Then you place them in a bowl while waiting for the wok filled with canola oil to heat up to 80 degree celsius. Third, you proceed to fried the prawns quickly, but stir them slowly, until you see their skin crispy and light brown. Once this step is done, you remove them to an empty plate, and add the mango cream sauce. Finally, you garnish and decor the king prawns, using lovely edible flower and natural mango. The result are mind blowing! YUMMMMM!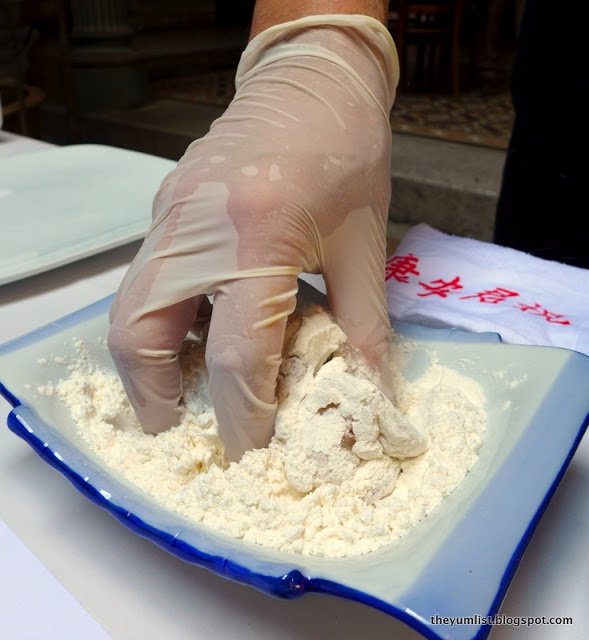 Coating the prawns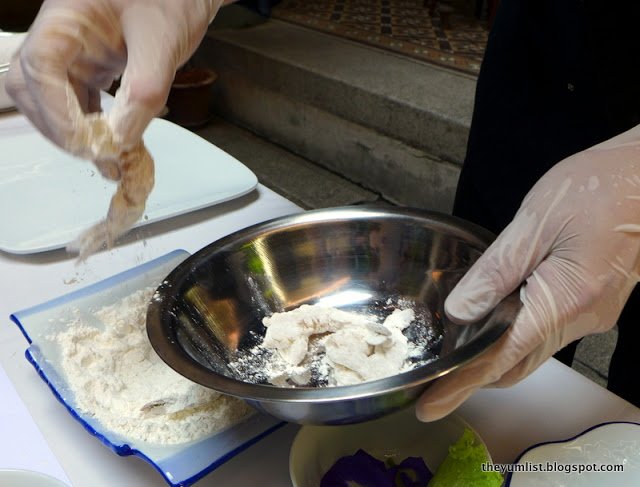 Coating the prawns with the flour mix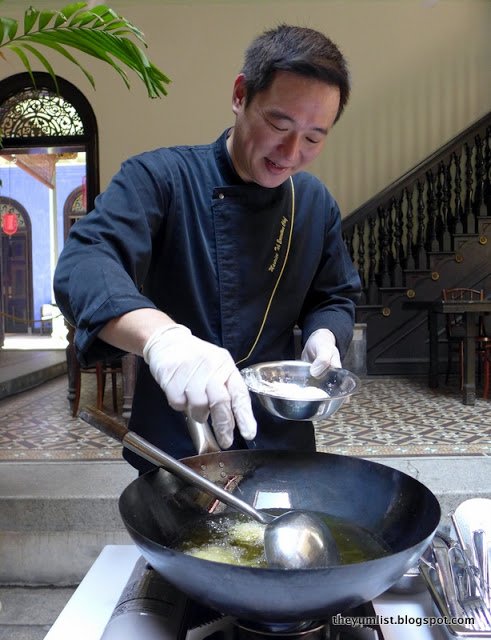 Setting up the wok and waiting for the canola oil to reach 80 degree celsius to deep fry the prawns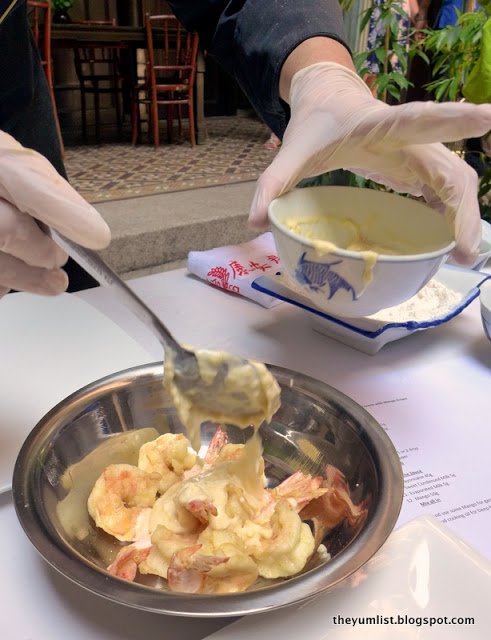 Adding the mayonnaise to the crustaceans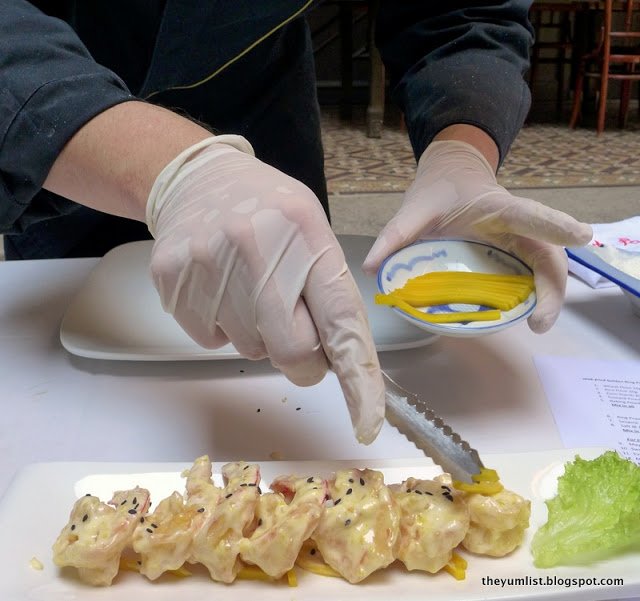 Garnishing the prawns with mango and edible flowers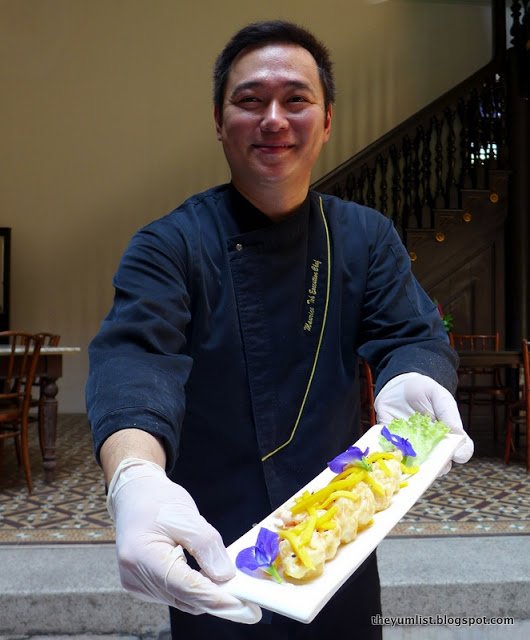 The outcome: gorgeous golden king prawns with mango cream waiting to be devoured!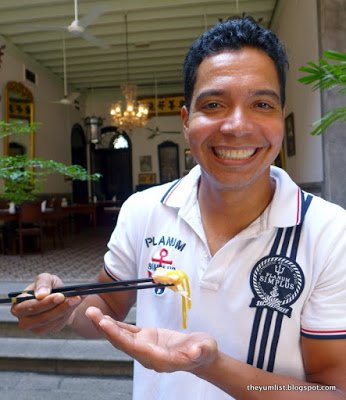 I couldn't be happier with this dish… yum!
The Blue Mansion
14 Lebuh Leith
10200 Georgetown
Pulau Pinang, Malaysia
+6 0 4262 0006