Hot off the streets in Dubai's scorching June weather and Fruteiro Do Brasil appears to us like an oasis in the desert. Something fresh, cold and wet is exactly what we need, and this juice bar beckons us to pull up a stool, cool down and quench our thirst.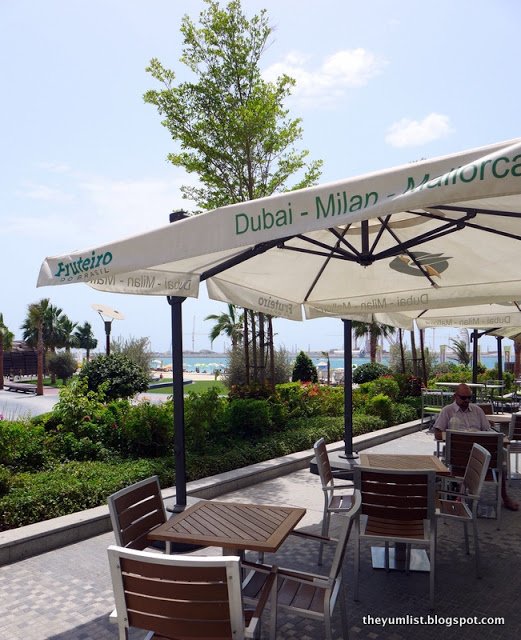 Table By the Sea
Packed – and the crowds kept coming
Spring green and bright orange walls are contrasted with smooth white tables and walls. The setting is bright, cheery and seems to mirror the invigorating effects of its menu. Juice, smoothies and sorbet on a stick, made from frozen tropical fruit pulp dominate the menu. Yoghurt and fresh fruit support the offerings.
This is no ordinary juice bar however, at least not the type we've visited in Australasia. All fruit comes from Brazil. It is quickly frozen to maximize the amount of nutrients, and contains no artificial anything – no colouring, no preservatives, no nasties. A wealth of health-gifting fruits are utilized including the likes of: the Acai Berry considered a superfood for its high content of antioxidants; Acerola, which has up to 40 times the amount of vitamin C than that of an orange; and Caja, a fruit from the north east of Brazil with a refreshing sweet and sour taste.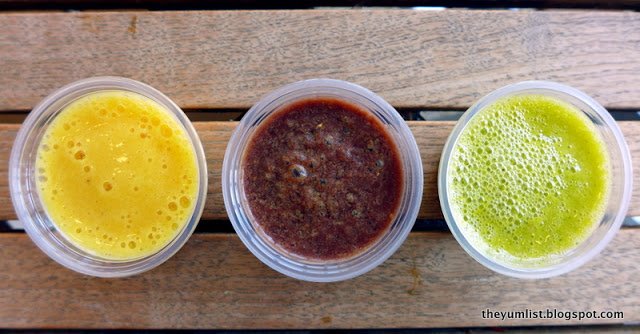 Smoothie Tasters
An extensive range of smoothies are blended upon request. Staff are flexible though so if you'd like to create your own combo, just ask. We were fortunate to try a number of shot samplers before picking a larger serving. It's hard to choose a favourite, but the Freshener with pineapple, mango and lemon juice, and the Rio de Janeiro with maracuja (passionfruit) and pineapple, went down particularly well on the sweltering afternoon we visited.
Smoothies
A dessert (or meal if you choose) made with a sorbet base of acai berry, mixed with milk and honey, and topped with slices of banana is a wonderful guilt-free treat. Chilled, filling and refreshing, apparently it's a hit amongst gym goers seeking some healthy energy before heading off for a grueling workout.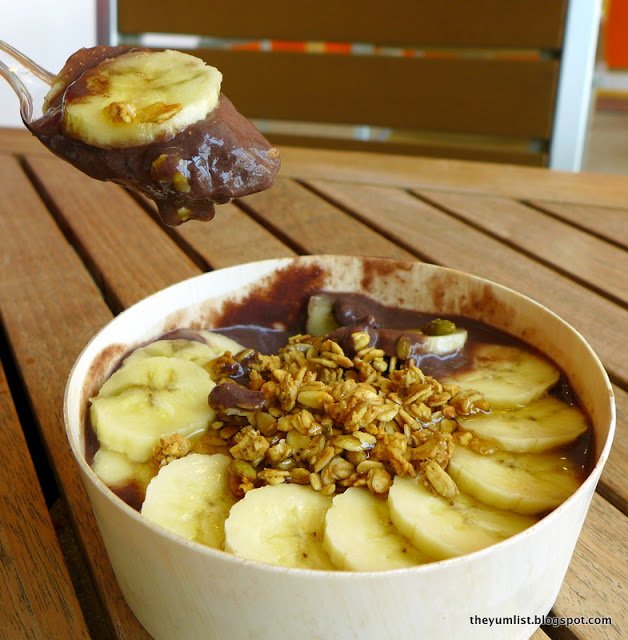 Acai Sorbet with Banana and Granola
The biggest seller, however, at least on the day we stopped in, were the sorbets on a stick. A rainbow of colours fills the frozen display and the fruit-only popsicles make a nourishing revitalizer and an excellent alternative to ice cream. A trio of hues in the kiwi, strawberry and lime made more than just a pretty picture, and the coconut sorbet dipped in dark chocolate was just heavenly – exactly what I imagine a frozen Bounty chocolate bar to taste like.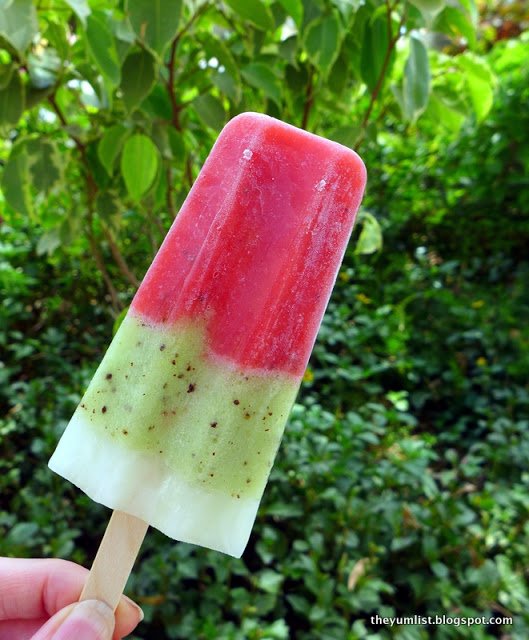 Strawberry Kiwi Lime Sorbet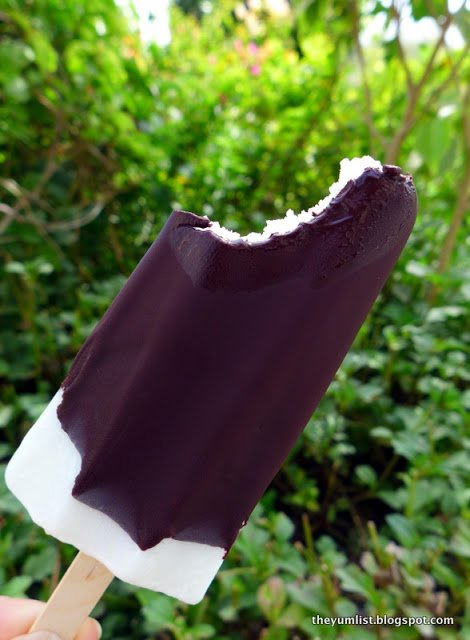 Coconut Sorbet Dipped in Chocolate
Fruteiro Do Brasil's menu is delicious, thirst-quenching, energizing and healthy – what more could you ask for in the desert or by the beach?
Reasons to visit:
delicious and nutritious treats; exotic health-benefiting fruits from Brazil used as the main ingredients; no nasty chemicals; must try the coconut sorbet on a stick dipped in dark chocolate – yum!
Fruteiro Do Brasil
JBR the walk
Dubai, United Arab Emirates
+971 4 423 3656
www.facebook.com/FruteiroDubai