Words: Patricia Podorsek    Photos: Monica Tindall
There are views, and then there are VIEWS. Many restaurants in KLCC can boast views of the park, the twin towers, the skyline. But how many can boast views of ALL of these, through floor-to-ceiling windows at eye level with the sky bridge? Only the Grand Hyatt's Thirty8. A 360-degree view of the city centre awaits you from the moment you step off the elevator.
The interior views aren't bad either. While I was particularly taken with the views of the Bloody Marys and Passion Fruit Martinis, Monica was busy capturing the elegant buffet lines through her lens. The brunch line-up showcases the best of Asian and Western cuisine, from Crystal Shrimp Dumplings and Mutter Paneer to Duck Rillettes and Raspberry Lamingtons.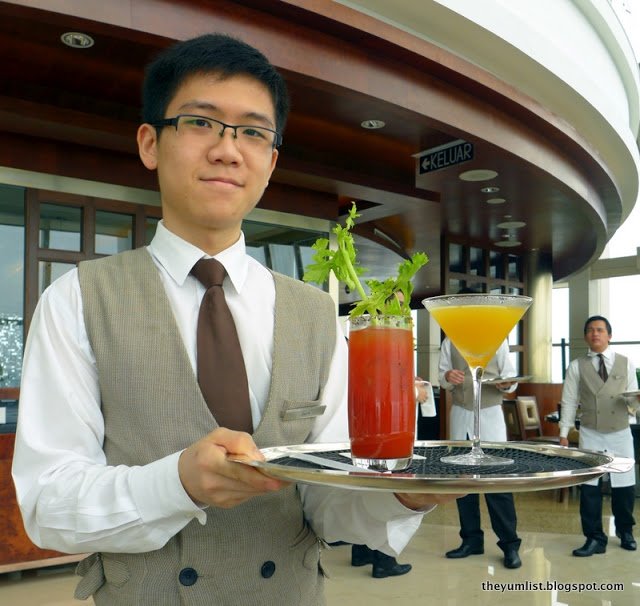 Cocktails – Bloody Mary, Passionfruit Martini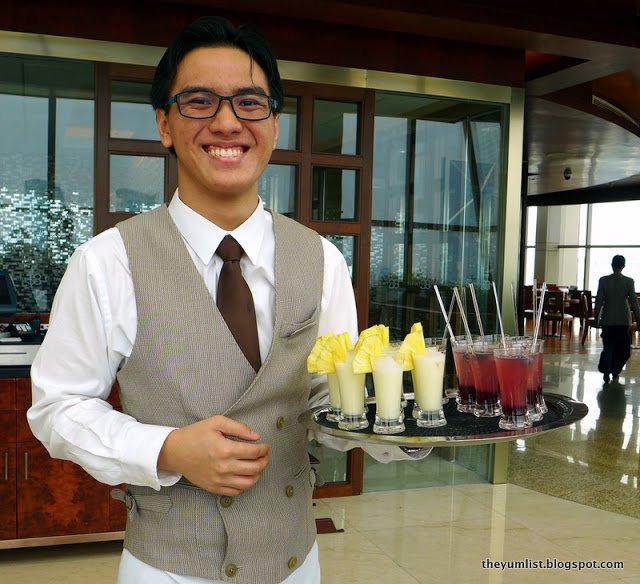 Mocktails
A live jazz ensemble sets the tone for a classy meal with friends. Free-flowing SanFelletto Prosecco adds the celebratory note to the bass and grand piano. Even kids get to join in on the fun, with their own section set aside for art and entertainment.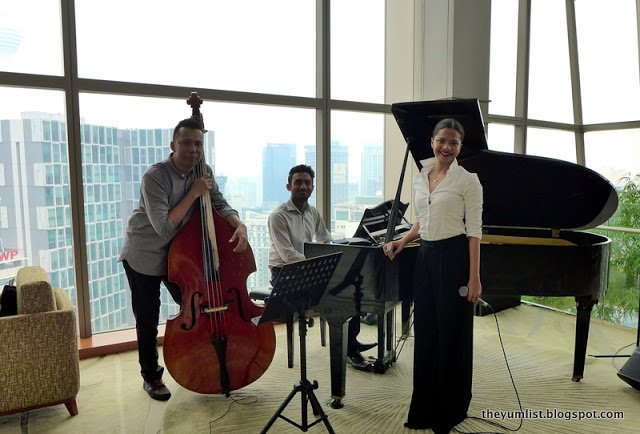 Live Entertainment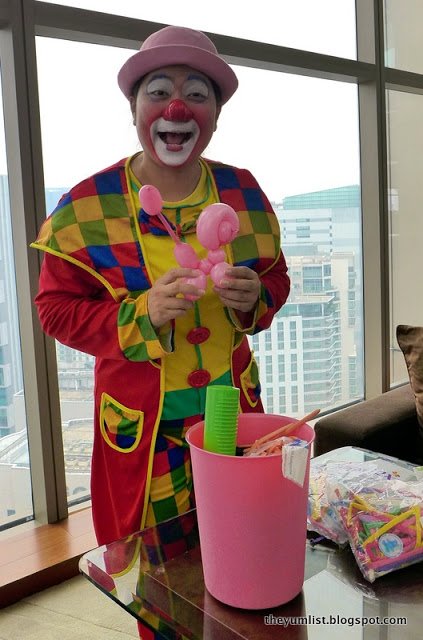 Children's Entertainment
A gorgeous display of sushi and sashimi graces the start of the cold section, including yellowtail and octopus. Salmon lovers can overload with the options of raw, smoked, AND cured salmon, the latter a highlight with its soft fresh flavor and just a hint of lemon. Tiger prawns and blue swimmer crab on ice can be found just nearby, along with scores of freshly shucked oysters, which could have ended my meal right there and then.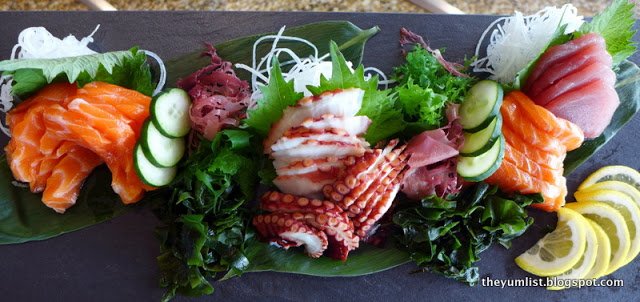 Sashimi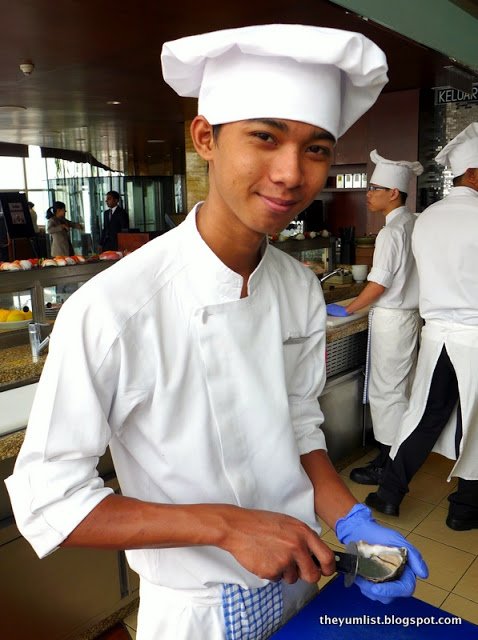 Oysters Shucked Fresh
Thankfully, Monica dragged me further along to the dressy but understated salad station. Along with the standard DIY greens, we enjoyed the tangy balsamic beetroot and quinoa salad, tossed with feta and pecans. Our favorite, however, was the smoked duck and marinated leek salad, whose juicy textures and earthy flavors came sealed with a shallot vinaigrette.

Salad Bar
And for those who feel shackled to their tables by so many good starters, salad comes to them in the form of a mobile Caesar station!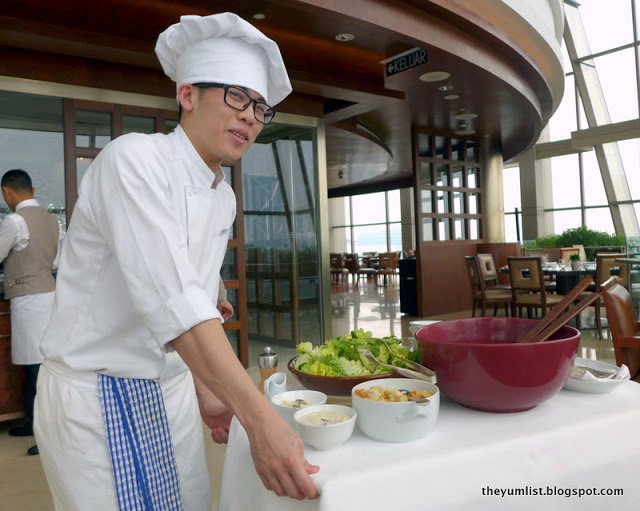 Table Service Caesar Salad
Two adornments festoon the open kitchen buffets at Thirty8: Tastefully potted herbs and white hats. Dozens of white hats. Not sitting on tabletops, of course, but on heads. Live cooking stations lace the hot sections of the brunch line, again in both Asian and Western styles.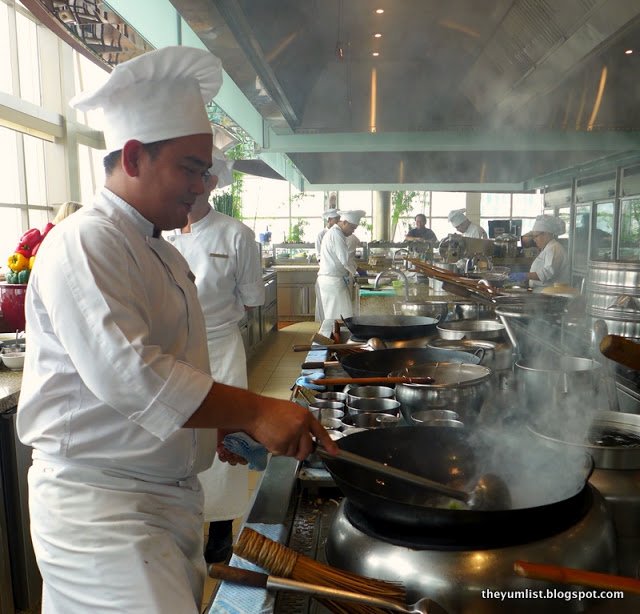 Wok Station
From the wok station, we sampled seared scallops sauteed with asparagus that had melt-in-the-mouth interiors only achieved by the intense heat of the bonfire under the pan. Even more spectacular were the butter prawns, briny silk with a hint of curry.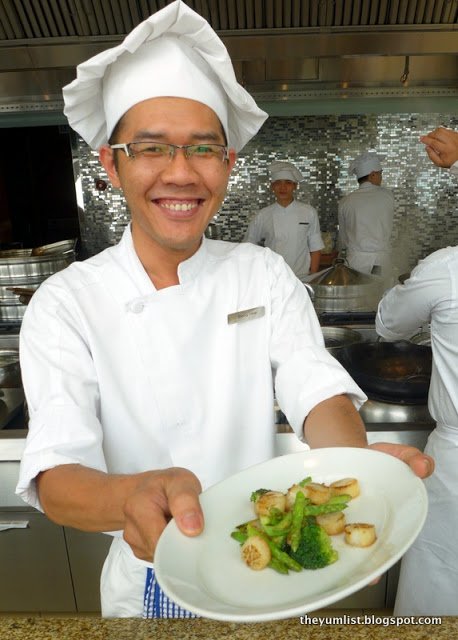 From the Wok A La Minute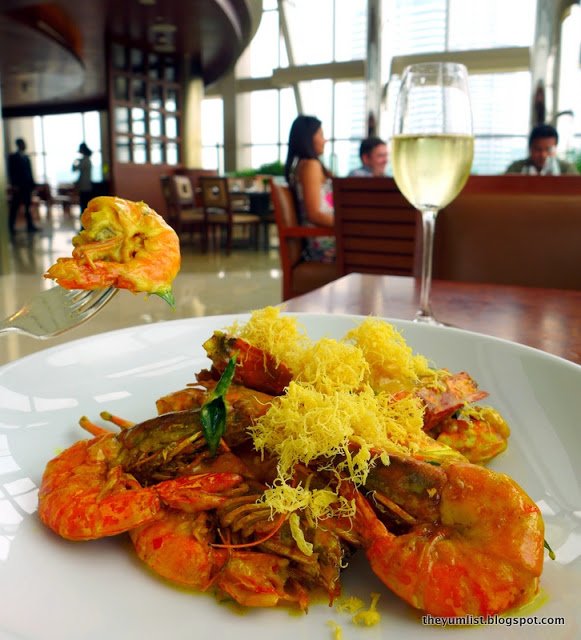 Butter Prawns
Nearby, three smiling chefs delivered an education in the art of dim sum folding.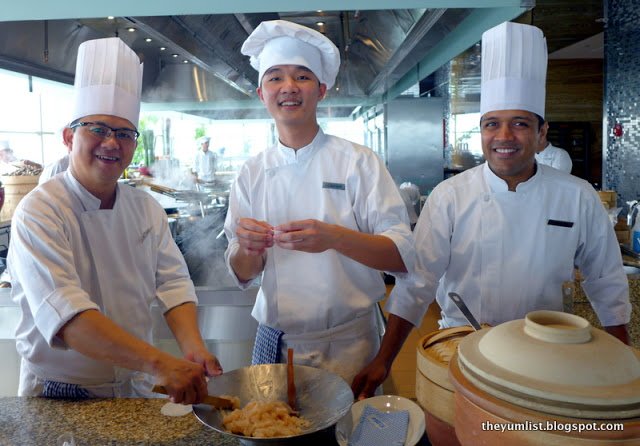 Dim Sum Made Fresh
At the carving station, succulent prime rib and leg of lamb can be complemented by snappy Bearnaise or tangy chimichurri. Roasted duck and roasted chicken are also on hand, so carnivores can relax. No one will go hungry at this meal!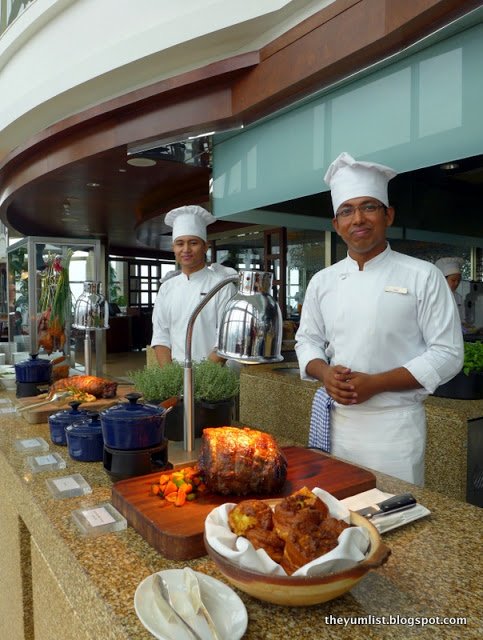 Carving Stations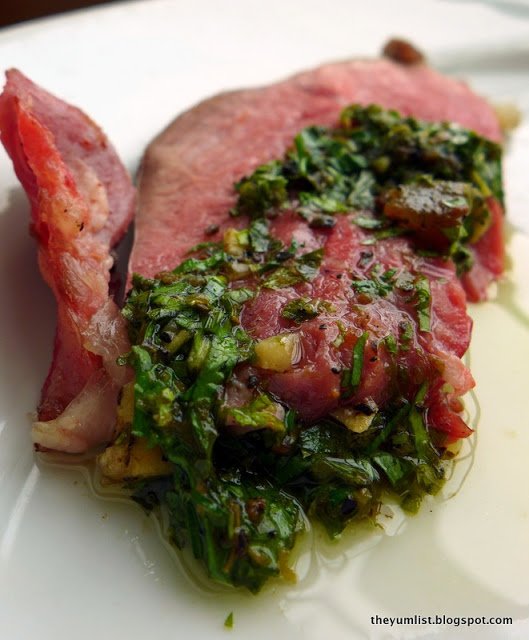 Roasted Meat with Chimichurri Sauce
Other white hats stand ready to prepare a smattering of dishes served a la minute. From this table service menu, a simple pizza topped with crisp arugula arrived zesty and hot. We skipped the pasta option in favor of the brooding and complex mushroom risotto infused with truffle oil and reggiano parmesan. More festive was the tender grilled ocean trout crowned with tomato confetti.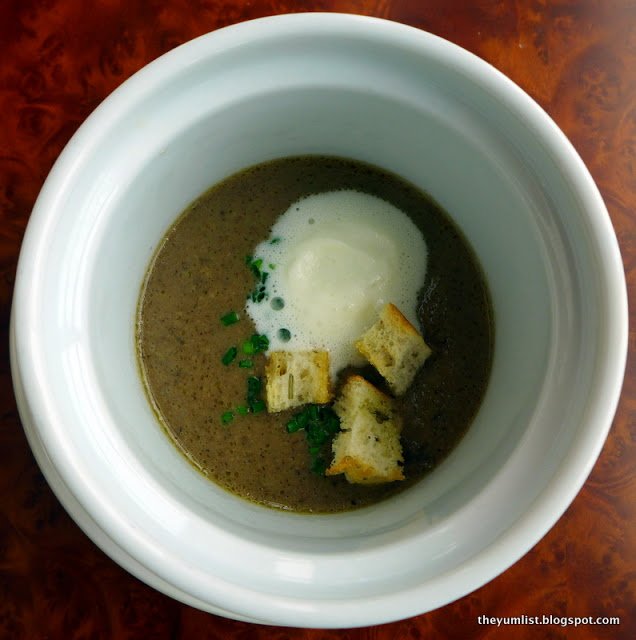 Mushroom Soup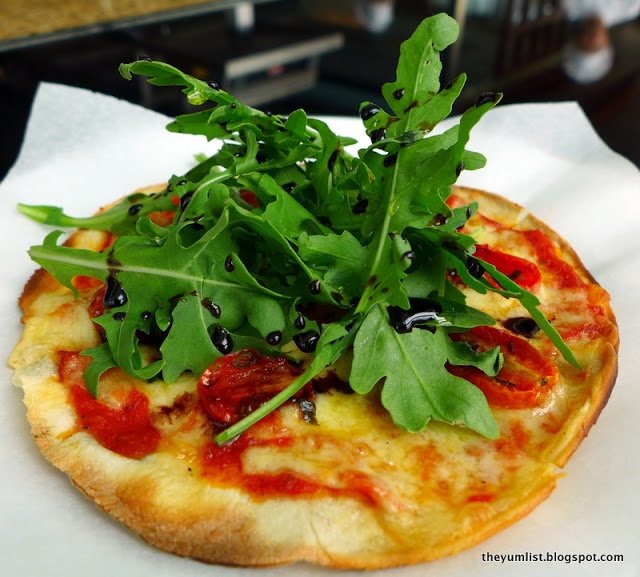 Pizza – Part of the Menu Made A La Minute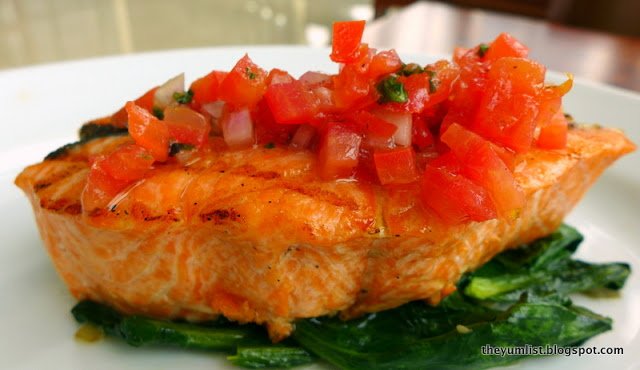 Grilled Ocean Trout
Although tempted by other Continental and Clay Pot favorites, we moved on to Course Number 47: Bread and cheese. Thirty8 imports all their cheeses from Europe: pungent Roquefort and full-bodied Emmenthal. Best was the creamy Brie, oozing out of the casing in fragrant pools, ready to be lapped up by crusty artisanal bread, all freshly baked in Hyatt ovens.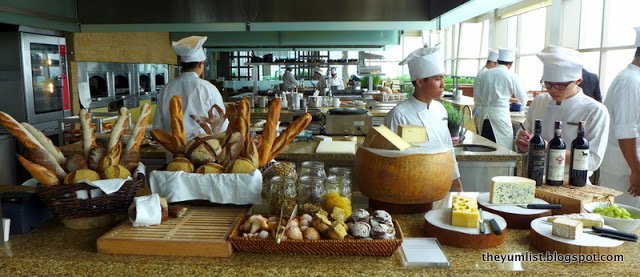 Breads and Cheeses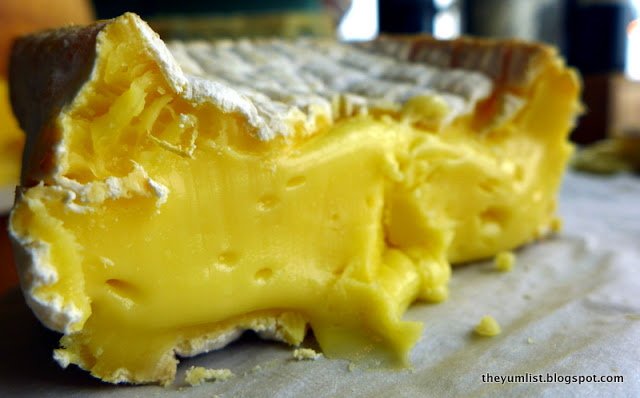 Cheese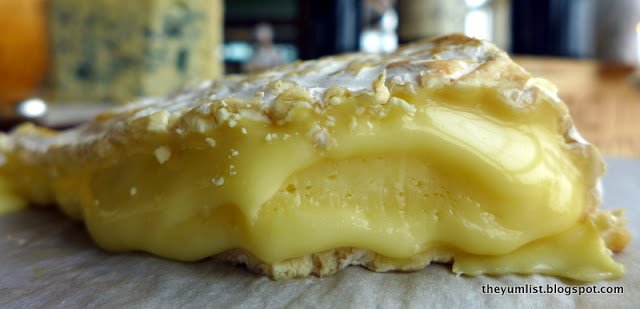 Cheese Glorious Cheese!
No brunch is complete without wanting a taste of all eighty-four desserts. Colorful macaroons, lemon tarts, jars of luscious tiramisu and rosella creme brulee… it was hard to know where to start. Each reflected our general consensus for brunch at Thirty8: tremendous consistency of superbly-prepared, high-quality food.

Desserts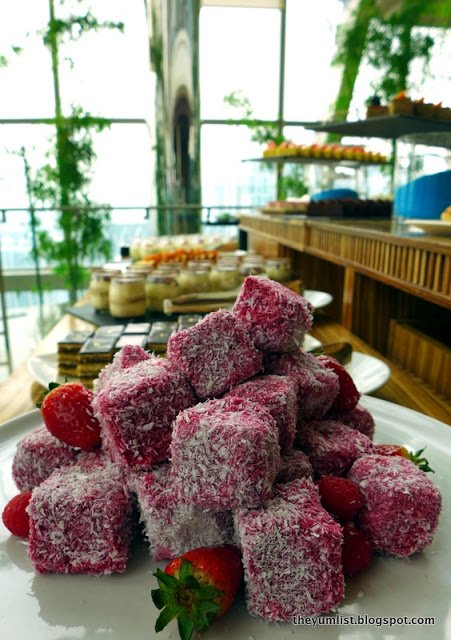 Strawberry Lamingtons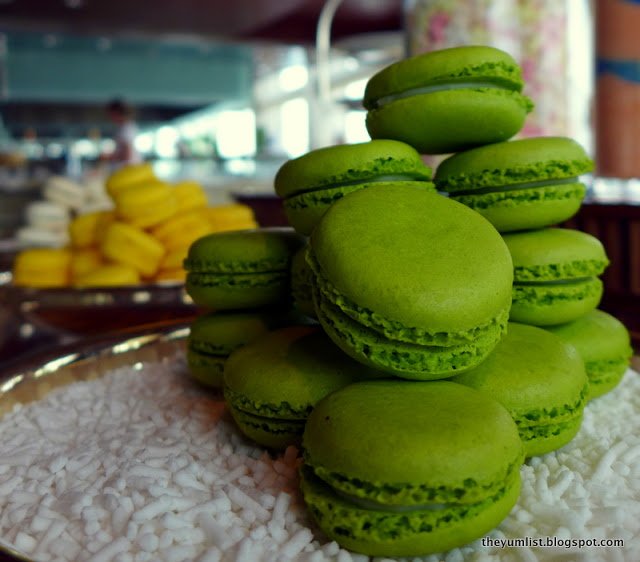 Macarons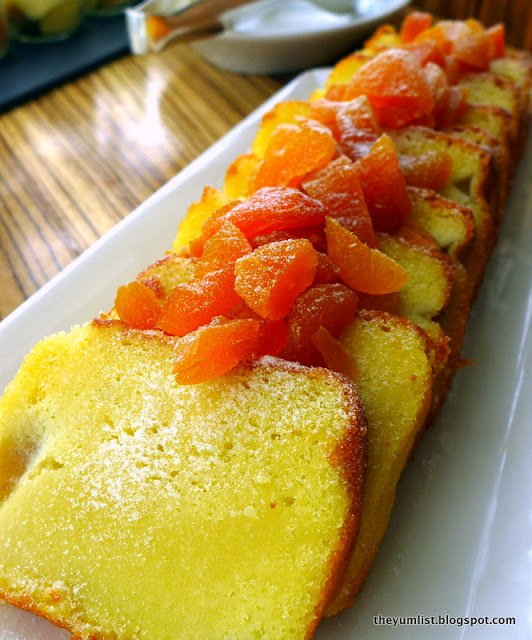 Pear and Yoghurt Cake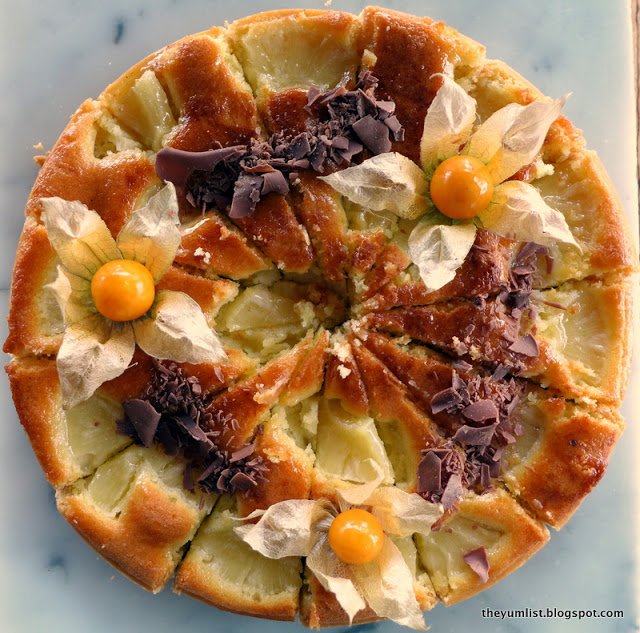 Pretty Desserts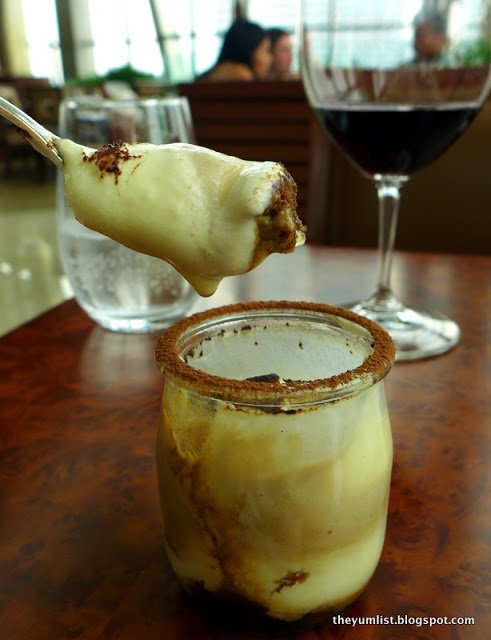 Tiramisu
Sunday brunch prices begin at RM222 nett per person without alcohol, rising to RM370 nett for the free-flow option that includes prosecco, selected cocktails, and the very drinkable Benchmark 2013 Chardonnay and Shiraz.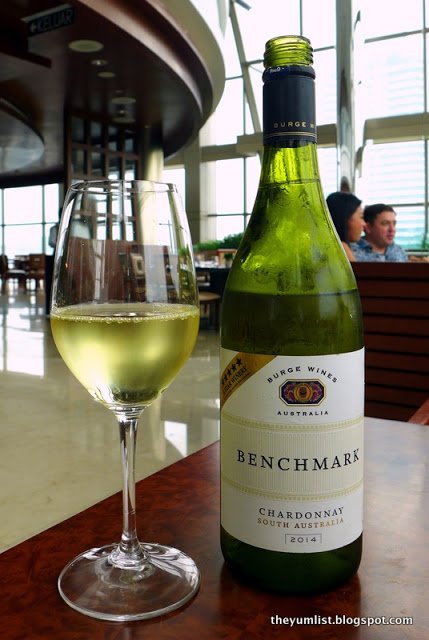 Benchmark Chardonnay
For the best possible interior and exterior views of KL, air quality notwithstanding, head to the Grand Hyatt for Thirty8's fabulous bubbly brunch.
Reasons to visit: Excellent selection of well-prepared dishes, both Asian and Western, with stunning views of the city center make this one of the best brunch options in town.
Thirty8
Grand Hyatt Kuala Lumpur
12, Jalan Pinang, Kuala Lumpur City Centre
50450 Kuala Lumpur
+60 3-2182 1234