Kirsten Durward and Monica Tindall
An explosion of mid week and weekend wine tasting events is taking place in KL and I am so happy to partake in this development of wine enjoyment. Not just eating and drinking, socialising, but also meeting and learning from the wine makers themselves, is a delightful bonus for which I am truly grateful. Drift Dining and Bar, one of our favourite Bukit Bintang eateries, recognised for a fresh approach to eating and drinking, based on modern Australian Cuisine, is launching a monthly series of events branded as 'Uncorked'. Well, I'm already loving the name.
The place is already buzzing when I arrive, slightly damp from the evening rain. Monday nighters enjoy an after work relaxation in this great central location and I weave through, glad to see Monica waving and wielding a big glass of wine. I join her and as if by magic, one is procured for me. Now that is what I call a great start to a night. This soft medium bodied wine is the Stanley Estate Pinot Gris 2013 emitting delightful aromas of pear and honey. On tasting, it is light and clean with just a hint of acidity to cut through the oil of the tiny school prawns we are munching on. The slightly spicy finish is echoed in the Thak Nam Prik dipping sauce. It's a very cute pairing from Chef Angus.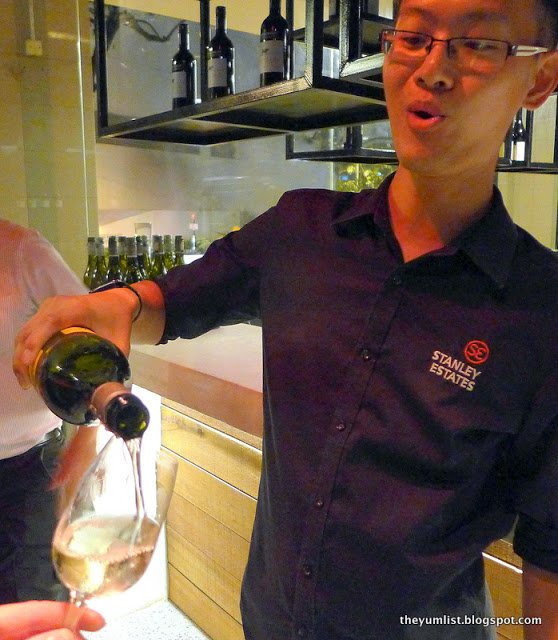 More Wine Please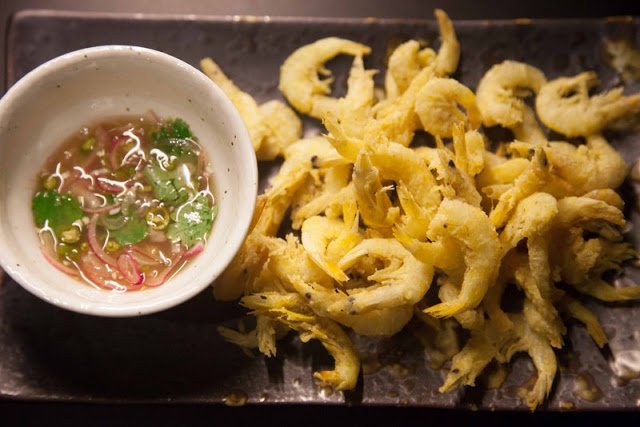 Snacks to Accompany the Wine
Wine maker Steve Pellett travelled the world with his partner Bridget Ennals. An early trip was through the African continent in an old Landrover they fondly named Stanley, after the intrepid explorer Sir Henry Morton Stanley. The spirit of Stanley roams on as they continue their adventure at the top of New Zealand's South Island, under the cool gaze of Mount Tapuae-O-Uenuku (the footprint of the rainbow) in Marlborough's spectacular Awatere Valley, home to Stanley wines.
I've been a fan of Sauvignon Blanc from the Marlborough region for over 20 years now, and I'm excited to hear that Stanley's wine maker has come through the ranks at Cloudy Bay and Kim Crawford, two quality producers of this marque. The Intrepid Sauvignon Blanc 2013 that we taste instantly fills the nostrils with a delicious aroma of elderflower and gooseberries, with just an underlying hint of citrus and green tomato. Obviously a great wine for fish, it nicely compliments the spoonfuls of Salmon Sashimi with Wasabi Mayonnaise that are being offered around. It's not surprising that it achieved a gold medal at the Spiegelau Wine Awards in 2015. I'd give it a medal too.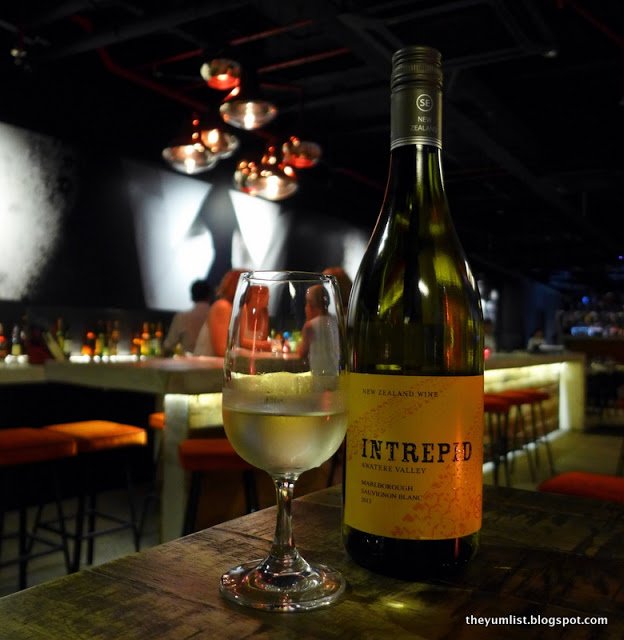 Intrepid Sauvignon Blanc 2013
Regular readers will know how much I love Drift's aubergine pate with Haloumi, so I'm delighted to see it's baby brother being passed around as a taste tempter. Eggplant with relish, goats' cheese and tahini yogurt – who could ask for more? Well, perhaps a glass of red to wash it down. I mean that is what we are here for – right? New Zealand is less well known for red wine, but Pinot Noir is one of the more successful varieties grown in the region. The Stanley Estate 2012 is a balanced, slightly oaky wine, with a fruit driven palate echoing plums, and sweet berry fruits – which tastes even better after a mouthful of Chef Angus's cherry tomatoes with balsamic and olives.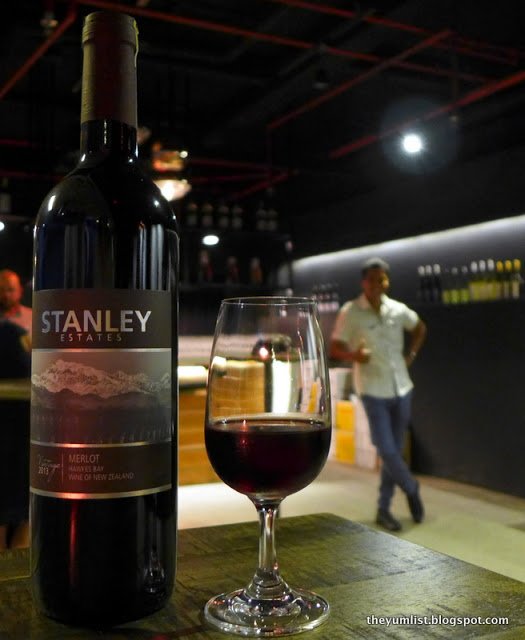 Stanley Estate 2012 Pinot Noir
We are surprised by a soft brioche offering not on the menu, but who is to complain? We eagerly sink our teeth into crunchy fresh salad and soft fronds of chicken with a melting homestyle mayonnaise. I foolishly place my half finished one down as I look around for more wine, and Caning quickly wolfs it up. No matter, as I'm being offered a taste of Truffle mushroom Arancini in its place. Monica loves these big crisp balls with their soft warm centre.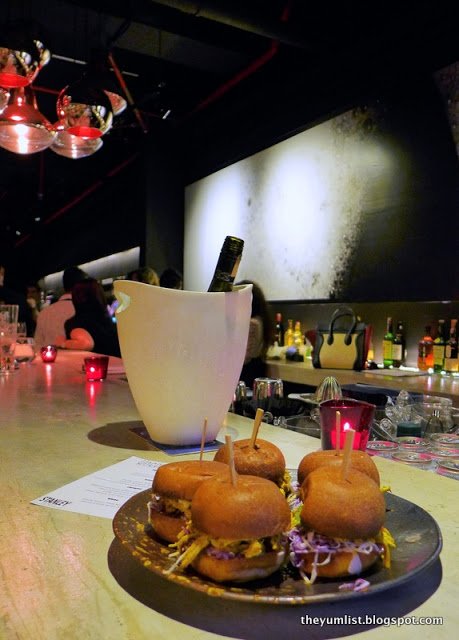 Brioche Burgers
Our final tipple of the evening is the Stanley Estate Merlot 2013, a beautifully fruit driven wine, with black plum and liquorice notes. Very silky with a lingering after sense of soft berry fruits, the smooth taste derives from the maturation process in oak barrels. This could have been my favourite of the evening were it not for that delightful Sauvignon Blanc, which surely pipped it to the post. I take a final mouthful of delicious jamon Serrano with melon and a balsamic glaze, and it is time for me to leave. It is only Monday after all!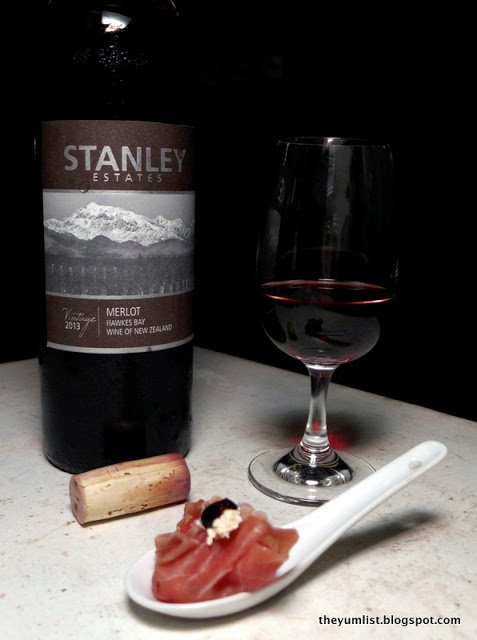 Merlot and Jamon Serrano
I'm liking the vibe, life is looking good with more pop events planned for the future. I am sure they will be a big, big hit! Looking forward to more 'Uncorking.'
* The next Uncorked event is scheduled for October 13th. Check out the website for further details.


Reasons to visit: lively interactive space; buzzing atmosphere; great wines; tasty accompaniments.
Drift Dining and Bar
38 Jalan Bedara
Bukit Bintang
Kuala Lumpur
Malaysia
+60 3-2110 2079