Kirsten Durward and Monica Tindall
If you're not looking out, you might walk past Bottega Mediterranea, which would be a shame. So make sure you know, it's 1A, there is no sign and it looks like a home. I'm kicking myself actually that it's been here since 2011 and I am only discovering it now – a true Italian deli in the heart of Bukit Ceylon. With delivery of deli platters of cold cuts, and accompanying wine right to your home – boy I have been missing out. It's a tiny hole in the wall place but you won't believe what comes out of the back kitchen. The monthly Saturday Mingle is a genius event. I thought I was going to another wine tasting. Don't get me wrong – I love wine tastings! I'm so happy that's the vibe right now in KL. I encourage more wine tastings and wine events. But this is different. It's such relaxed fun, that it's just like being in a friend's home for the afternoon – that is if your friend is a great Italian chef and provides free flow freshly cooked food and cold cuts, accompanied by glasses of organic wine.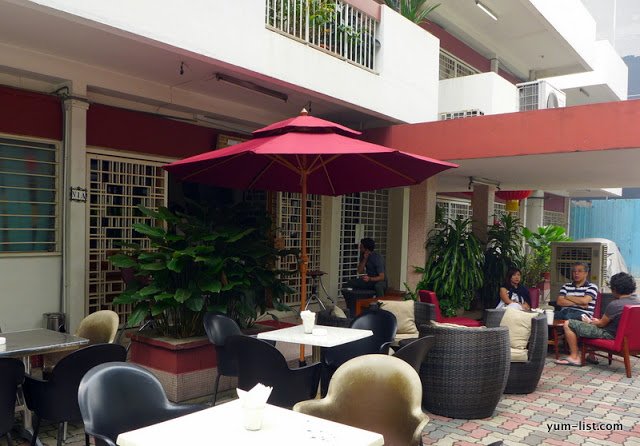 Bottega Mediterranea, Kuala Lumpur
I love the casual atmosphere, with patio seating, beanbags and rattan chairs. Singles and families alike mingle happily enjoying the non-stop food and Lurreta organic wine. Children play quietly or are entertained by videos in a separate room. How wonderful for parents to be able to relax and enjoy a fun afternoon of wine sipping and food, out and about in a mixed crowd.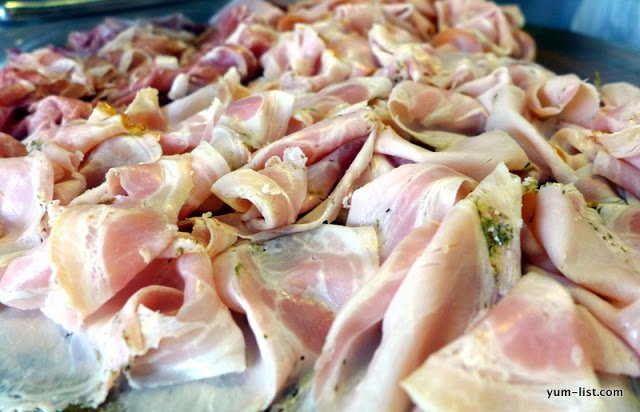 Cold Cuts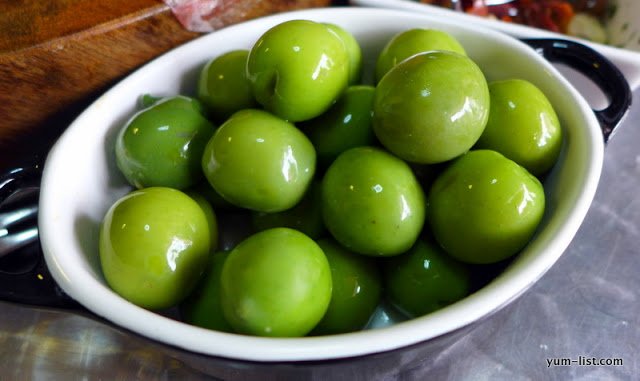 Olives
We can hardly wait to get tucked into the huge platter of mortadella, prosciutto crudo, and salami that's taking up half the central table. But first we're offered a tasting platter of fresh bread loaded with a ricotta mortadella mix. Caning's already in paroxysms of happiness.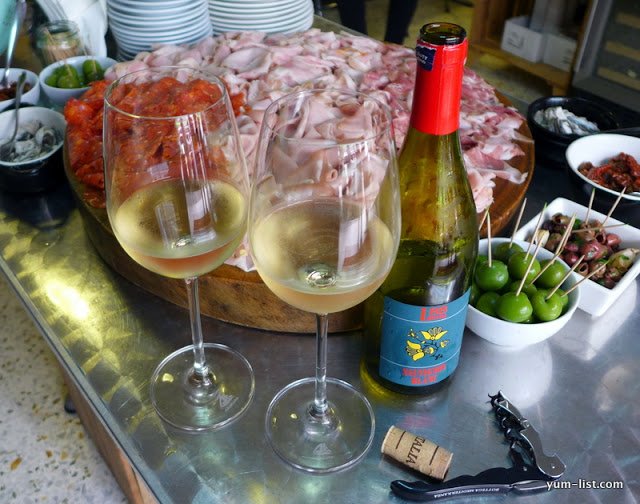 Wine and Antipasto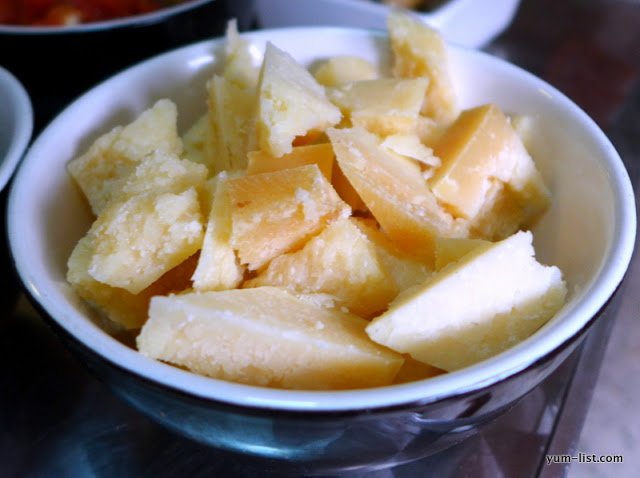 Parmesan
Nico Sassolini from Lurreta wines pours out the first of four wines being tasted today, a slightly greenish Sauvignon Blanc, which to my tastes compliments the salty fish and spicy salami really well. I like the dry and frisky notes of gooseberry and lime.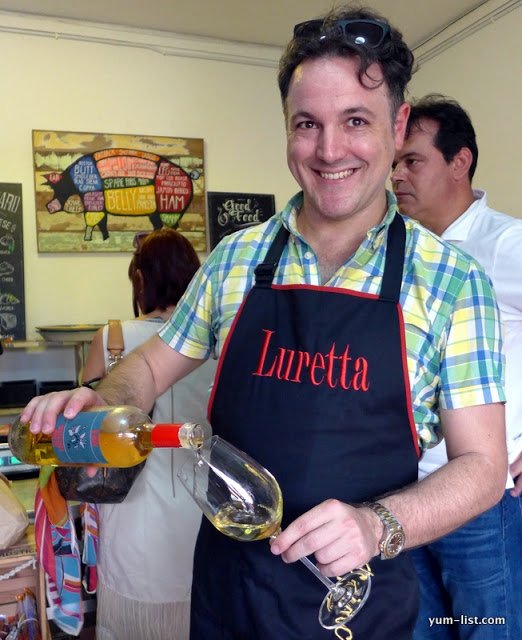 Nico from Luretta Wines
Anchovies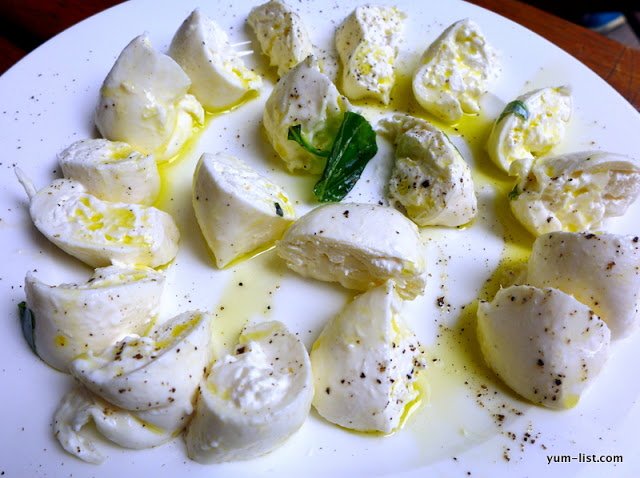 Cheese
Fresh briny olives, delectable salty pickled fat anchovies (we really raved over these!), fresh tomato passata, platefuls of ricotta drenched in olive oil with basil, and plenty, plenty of crispy fresh bread. The deli slicer is getting a lot of action as hunks of cured meat are transformed into slithers for constant replenishment to our delight!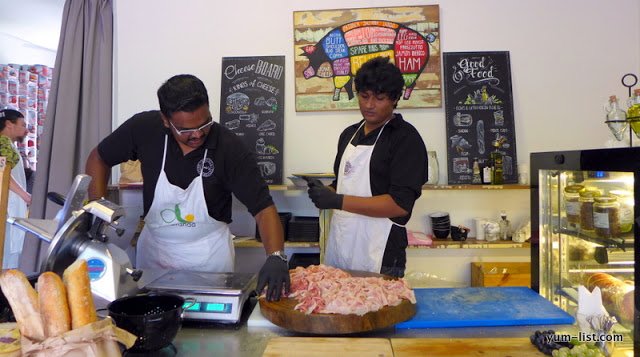 The Meat Slicer Gets a Good Workout
Caning is loving the Boccadirosa 2010, which no is not a rose, but a rather sweet and full white made from the Trebbiano grape, rather particular to central Italy. The honeysuckle notes are a little rich for my tastes but Caning happily grabs the rest of my glass, offering me his half drunk sauvignon in trade. Wine tastes are so very particular and it's wonderful that we have a team that likes different flavours – it makes for a well rounded experience.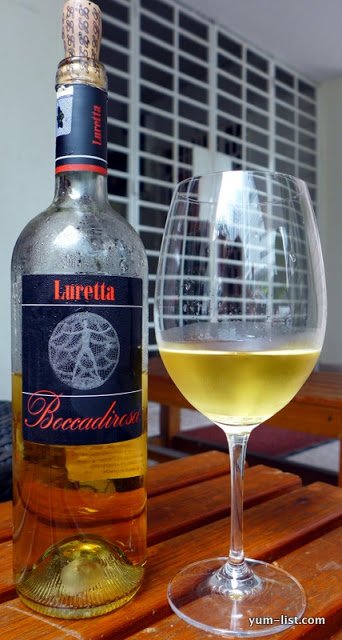 Luretta Boccadirosa 2010
Hot dishes start appearing out of the back kitchen. First, saffron asparagus risotto served charmingly direct from the pot, then freshly seared slices of tender beef fillet, shortly followed by roasted Iberico pork. The beef is rare and melts in the mouth, while the pork, though soft, is dense and robust in flavour.  I'm warned not to pick up hot food with my fingers, but I can't resist. Have to soak up this wine… Caning's claiming protein overload, but he doesn't appear to be stopping refilling any time soon!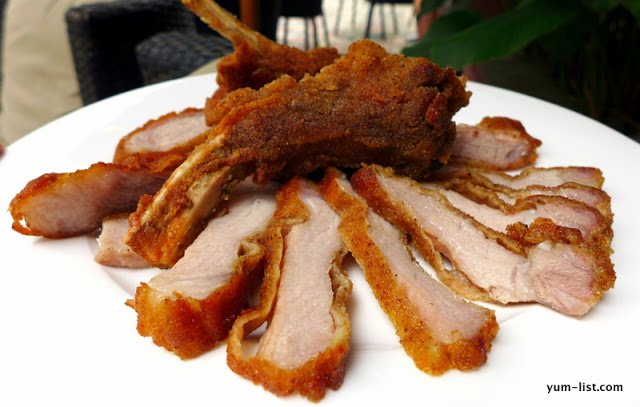 Pork
Monica's sneaking outside to chat with some friends, clutching a large glass of Come La Pantera E I Lupi Nella Sera (Don't try saying that in a hurry!). A rustic Italian wine in the Chianti tradition, this is an intense red with notes of wild cherry and hints of black pepper. It's quite soft in the mouth and pairs well with all the cooked meats we are enjoying. Probably if I were to linger longer I'd invest in a bottle of this.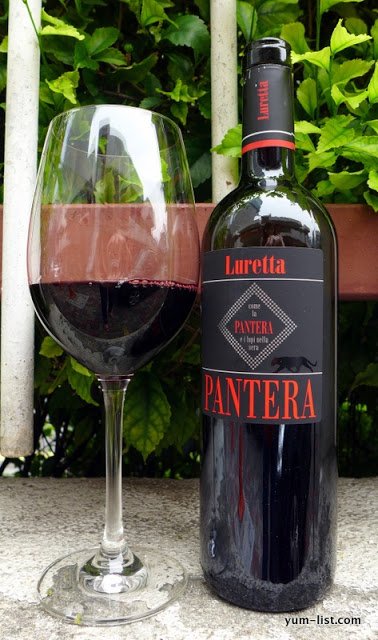 Lurettta Pantera
All around us glasses are clinking, smiles abound and conversation flows freely in the relaxed ambience. I can see how this can easily stretch into evening hours as we continue to munch and munch. Freshly made ravioli is spooned on my plate and I really feel that I may pop if I don't stop stuffing this scrummy food in my mouth. Riccardo is doing the business back in the kitchen, and I am sure his 'mama' would be proud!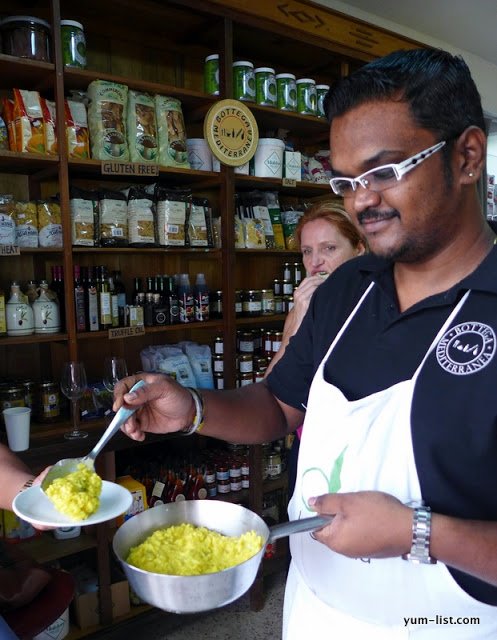 Safffon Asparagus Risotto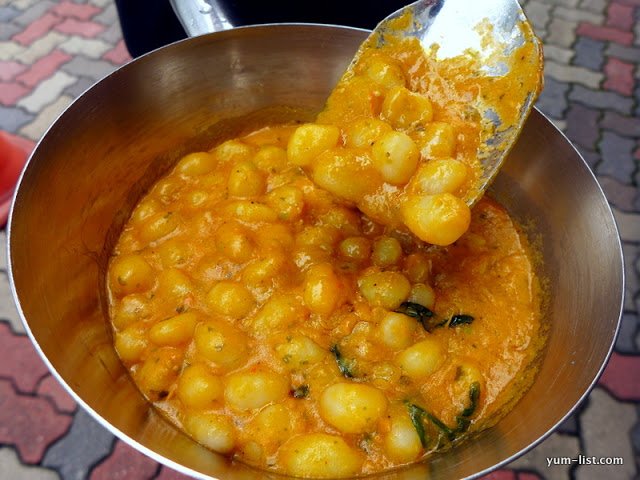 Gnocchi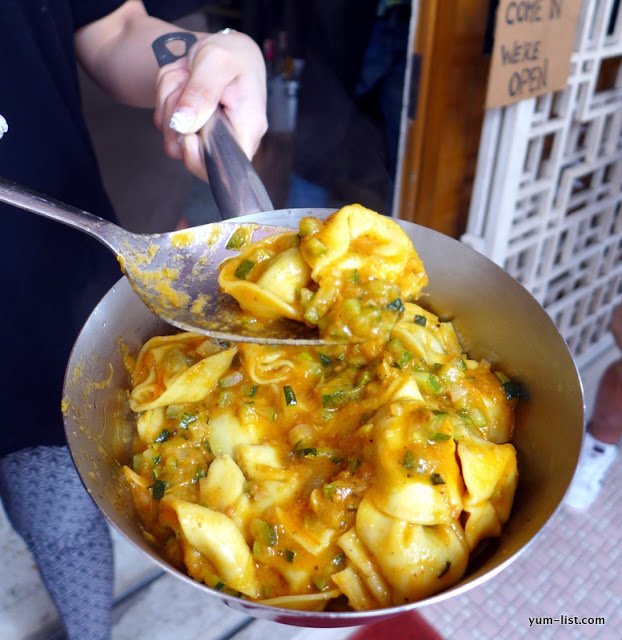 Ravioli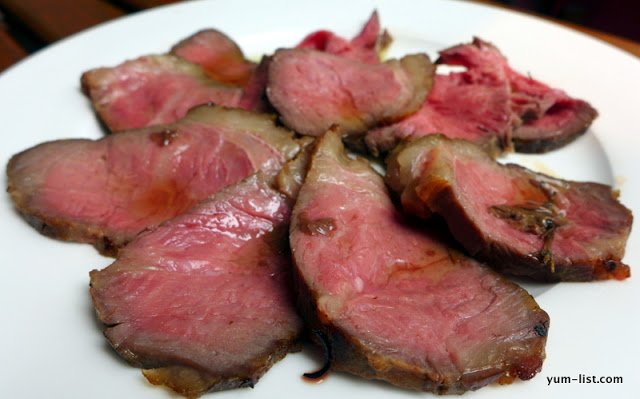 Seared Beef
A final glass of wine before I go? If I must… Malvasia Dolce is 'frizzante' in that particular Italian style that's just off sparkling. It's an aromatic and sweet wine, made from an ancient grape variety that transitioned to Italy from Crete. The ripe autumn orchard fruit flavours in the body of the wine give it a similar sensation to Muscat, but with that little effervescence as an interesting extra – truly a wine for dessert.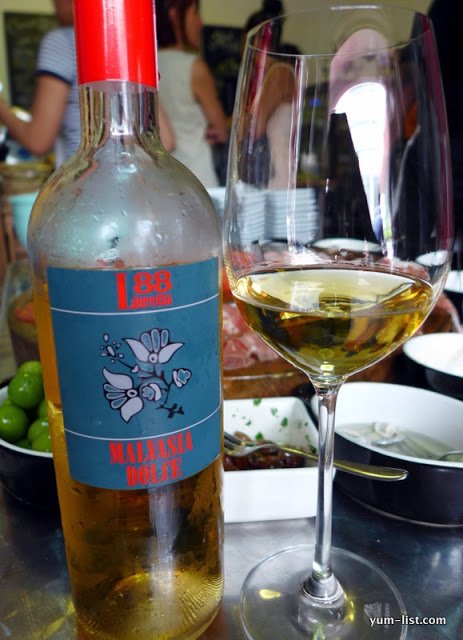 Luretta White Wine
And, as if all the never-ending savoury platters aren't enough; the session ends with a giant bowl of fruit salad. What a sweet end to a warm and lively afternoon. Yum! I'll be back next month!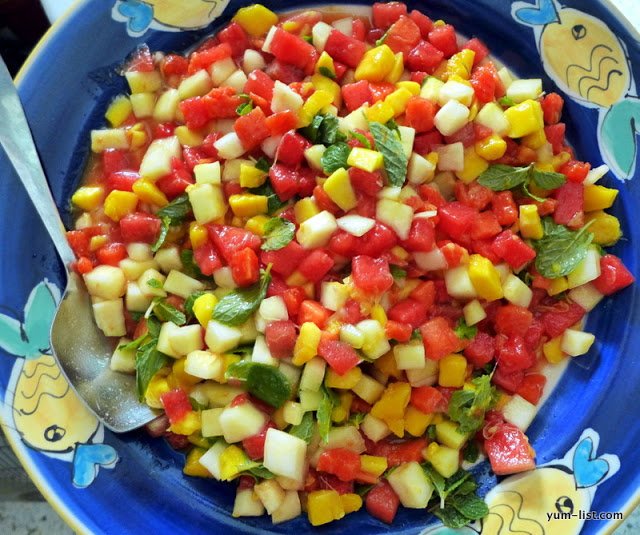 Fruit Salad
The Saturday Mingle will be held monthly, beginning at 1pm and continuing into the late afternoon. Join the mailing list if you don't want to miss out on this crazy good value event at RM120 per person. If it all sounds rather meaty, don't despair, if you're of a vegetarian persuasion, your tastes can be catered to. Gluten free as well. You just have to make a request in advance. La Bottega is also open daily for deli and Italian produce purchases. Home delivery of cold cuts and platters available via their website. I feel some happy evenings coming on at home!


Reasons to visit: A brilliant chill out afternoon with free flow cold cuts and freshly made Italian food. Organic wines. How could you not?
Bottega Mediterranea
1A, Jalan Ceylon
50200, Kuala Lumpur
Malaysia
+6 03 2070 4222