Genting's Dim Sum Chef Gan's Recipe for Mushroom Pau
Mushroom Filling: 
Mushroom (Fah Ku)     100gm
Mushroom Soup           500gm
Minced Meat                500gm
Straw Mushroom         2tin
Whole Mushroom        2tin
Mushroom Shimeiji     200gm
Mushroom Powder     60gm
Salt                             40gm
Sugar                          90gm
Chicken Powder         50gm
Water                         300gm
Pau Skin:
Hong Kong Flour        600gm
Sugar                         120gm
Yeast                          3gm
Baking Powder           4gm
Method:
1. Parboil all mushroom ingredients in water until slightly softened, but not fully cooked, about 1 minute. Strain mushroom, set aside. Saute some oil, add in all mushroom & meat, and stir fry. Gradually add potato starch, mix it in thoroughly. Add the sesame oil.
2. For the dough, mix the ingredients for the dough together with 300gm of water mixer until smooth. The dough is then ready.
3. Prepare a dim sum steamer. Take a piece of dough and roll it out into a circle. Place some of the filling in the centre and fold around and steamer 6 minutes.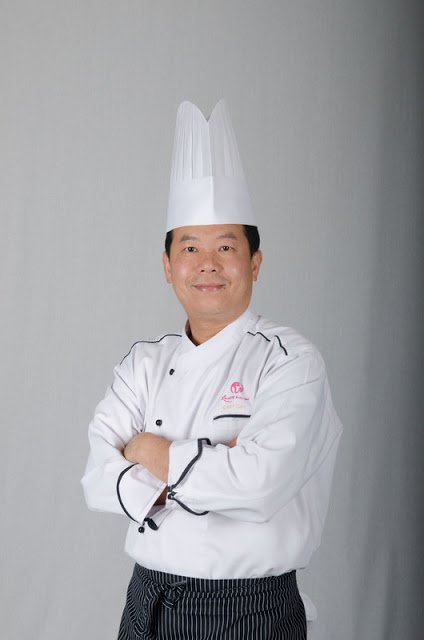 Dim Sum Chef Gan