Monica Clear and Joe Tremarco
Vino meets Grill.
What's not to like about this pairing?
Mediterranean tapas buffet from the acclaimed La Bodega BSC restaurant, coupled with a fine and diverse selection of wines from Wine Talk – an online wine delivery service staffed by a team of sommeliers from France.
Despite an afternoon of haze, we walked into the open-air courtyard and immediately felt energized by the vibe.  Laughter, conversation, the clink of wine glasses, and the buzz of good eats reverberated through the crowd, and we happily joined in for our own tasting journey.
Beginning with vino, we enjoyed red, white, rosé and sparkling wine selections from Italy, Spain, Uruguay, Chile, and Argentina. Pours were generous, and the bartenders were friendly and helpful in finding the desired selections. As a result, lines formed at the pouring tables, but no one seemed to mind the wait. I particularly enjoyed the French Domaine Antugnac Pinot Noir (RM65.00/bottle) and the Italian Bigi Orvieto Vigneto Torricella (for purchase, RM71.00/bottle).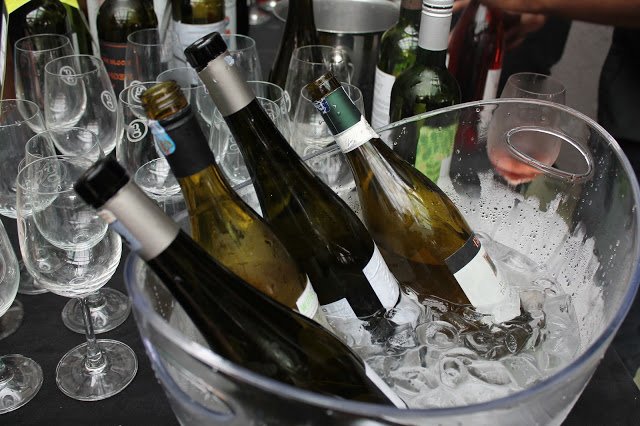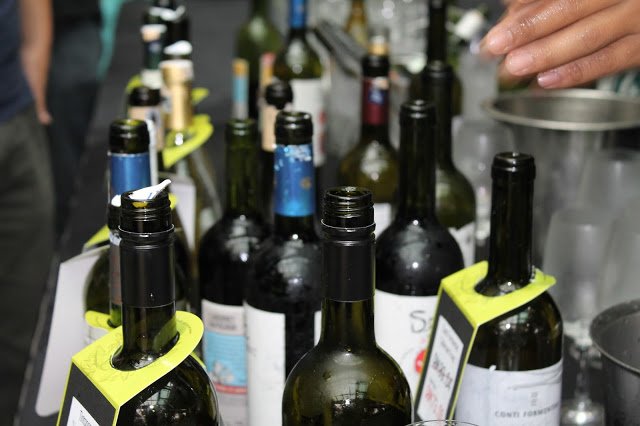 Complementing the wines, the buffet offered something for everyone — savory, sweet, and plentiful.  Tender and pungent beef randang was our favorite, but the chicken kabobs boasted a nice gumbo punch. The sautéed mushrooms, in a light wine sauce, were just salty enough, and the short grain Spanish rice was seasoned well. The finger length shrimp were pink and plump; a delicious finger food complement to the Bodega Garzon Viognier from Uruguay (RM85.00/bottle).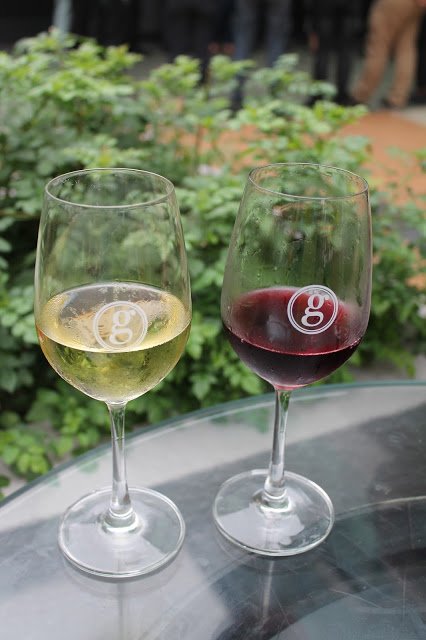 The showstopper, however, was the kettledrum portions of Paella. Teeming with clams, mussels, prawns, fresh herbs and a touch of spice, this was the signature dish of the evening, and we paired it with the Tenuta Rapitala Rosato (RM65.00/bottle), which may have been a unique pairing, but I found it delightfully indulgent.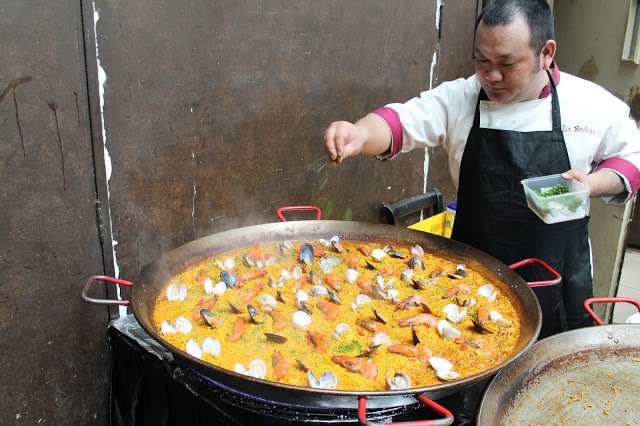 Stamp-sized portions of savory cakes and flan provided a sweet end to the journey. Shot glass portions of whipped cream, cocoa powder and fruit essence enhanced the desserts. Paired with the sparkling wine Bodega Muga Cava (RM126.00/bottle), we felt satiated and grateful for a delicious gastronomic and wine event.
Registration included a list of available wines and their discounted prices for purchase at the event.  An early bird ticket bought one week before the event cost RM90, whereas walk-in price was RM120. For RM199, you could sample your choice of Premium Wines, such as the Chateau d'Antugnac Limoux White 'Terres Amoureuses' and Zede de Labegorce, Margaux, at a Premium Table and with the assistance of Wine Talk's very own sommelier, David Stephan.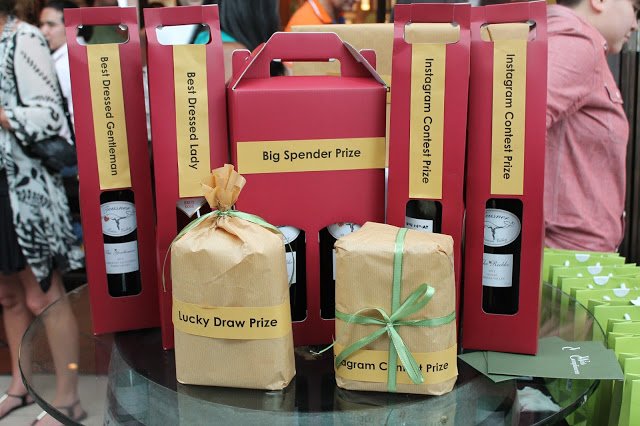 Stay tuned to the website for future wine pairing and tapas events, held bi-monthly, or sign up for the newsletter for more details.Lucky draw included and prize giveways for best dressed male and female.
Vino meets Grill.
A perfect pair.

Reasons to visit:  the expertise of on-site sommeliers, a variety of wines from different regions, delicious and authentic paella, lively atmosphere, afternoon hours.

La Bodega, BSC
G109, Ground Floor
Bangsar Shopping Centre
285 Jalan Maarof 59000
Bangsar, Kuala Lumpur
Malaysia
http://gastrodome.com.my/labodega/
Wine Talk
Office Suite 210, level 2,
Block B, Phileo Damansara II,
Jalan 16/11 (off Jalan Damansara),
46350 Petaling Jaya
Malaysia
www.winetalk.com.my/wine-tapas-2015