Shaun Humphries and Monica Tindall
The moment I stepped into Acme Bar and Coffee on a hazy Saturday afternoon, I instantly felt myself relax. While I wouldn't say it felt like home (it's way too nice to be my house), the wall-to-wall windows, casual décor and enticing aromas put you at ease and let your brain know that you're in for a treat.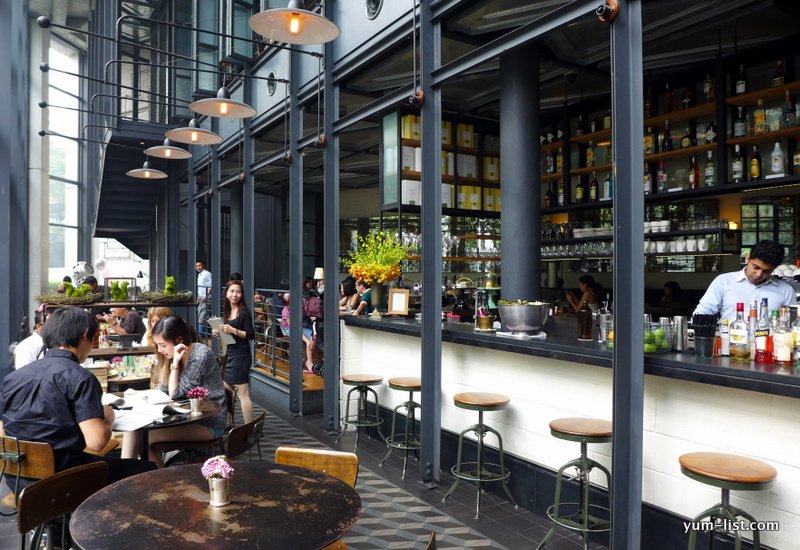 Before I sat down with Monica, a quick glance at our neighbouring diners – a couple clearly enjoying their detoxing smoothies after a long night out and a group of giddy young ladies celebrating a wedding shower – brought Acme's appeal into clear focus: a place to socialize, celebrate or simply escape over good food, fine wines and fun friends.
In 30 seconds, I had seen it all. Now it was time to taste the food and drinks for myself.
The purpose of our visit was to sample offerings from Acme's new fall menu – Prelude, which features some very traditional and not-so traditional autumnal ingredients.
We began the experience with an Espresso (RM9) and Flat White (RM15). Both are freshly made and provide a great starting point for any meal – let alone one filled with hearty fall fare.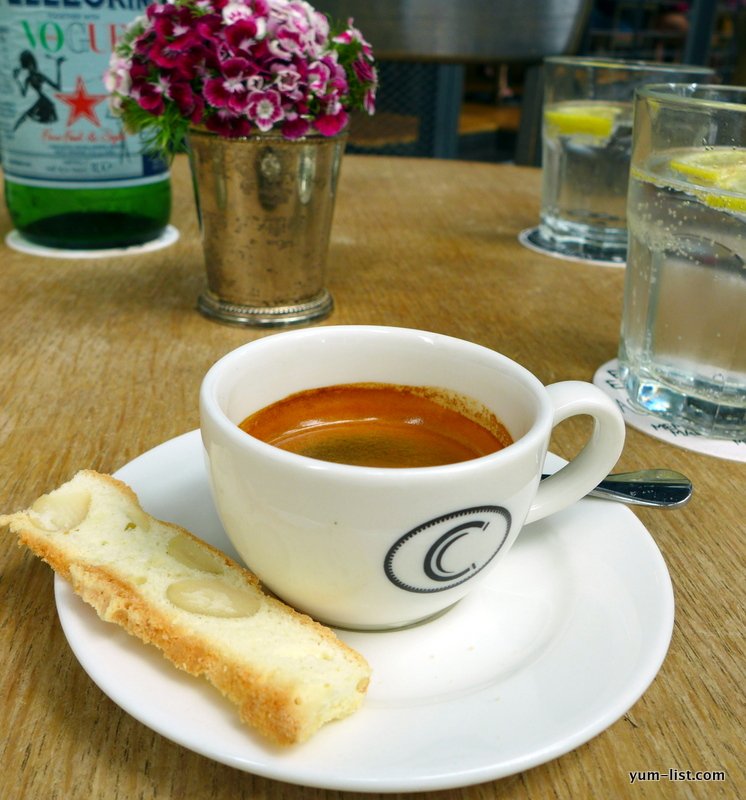 From the coffees, we quickly (and smartly) jumped to a glass of wine. Acme's recommended vino for the fall is Windy Peak (Sauvignon Blanc / Semillon), Yarra Valley, Australia 2013 (RM27 / RM139). Carrying a very light and easy taste, it's a great choice for any type of afternoon indulgence.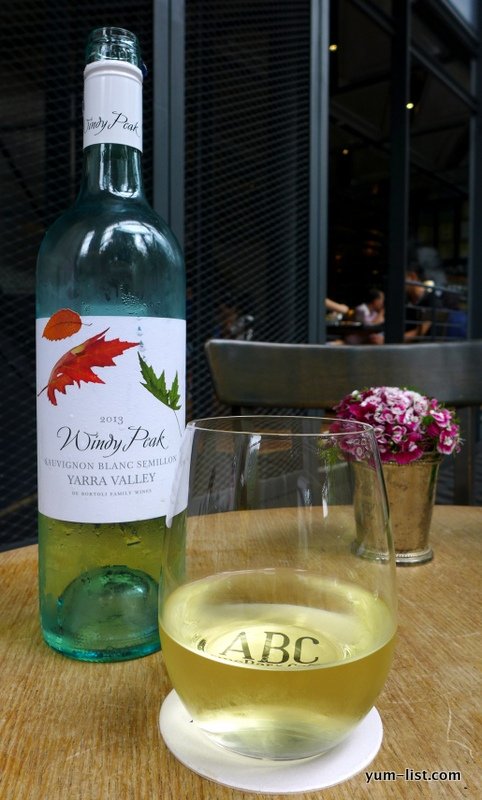 As soon as the wine arrived, so did Acme co-founder and owner Andrew, whose passion for creating great food and experiences is evident the moment you meet him. In chatting with him for the next couple hours, I got the sense that Andrew (and co-founder/owner Brian) are in a constant state of exploration and are never satisfied with the status quo. Great qualities in any restaurant owners.
After seeing Andrew's excitement for his work, I really couldn't turn down his offer of a Bloody Good Mary (RM35) – even with a full glass of wine sitting beside me. Served in a tall glass, the Bloody Good Mary is chalked full of deliciousness – vodka, tomato juice, hot sauce, cracked pepper, salt, celery sticks, cucumbers and olives. It's almost a meal in itself, but not quite.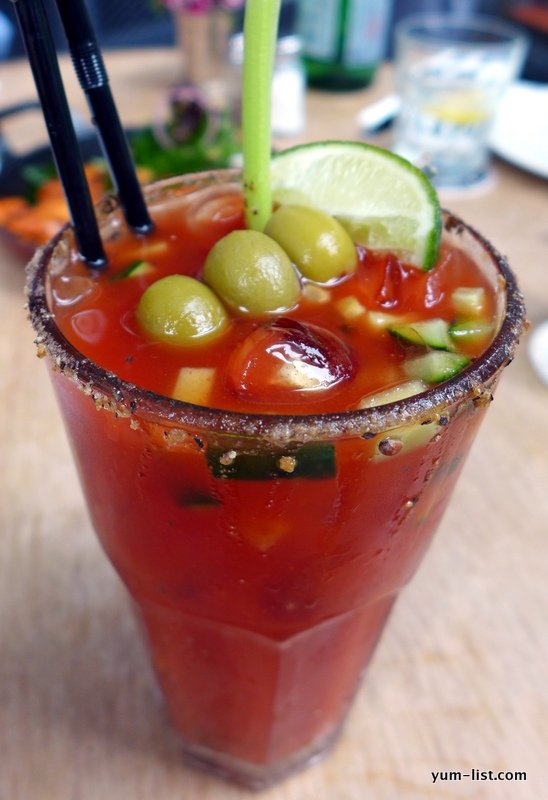 With our drinks and conversation in full swing, it was time to sample the fruits of Andrew's creative spirit.
The first dish to arrive was the Apple Fall Salad (RM25), which was made up of grapefruit, cherry tomatoes, apples (of course), fennel with walnuts and topped with an apple goma vinaigrette dressing. The fresh, varied ingredients made you think directly about the fall harvest and all the wonderful things that nature produces.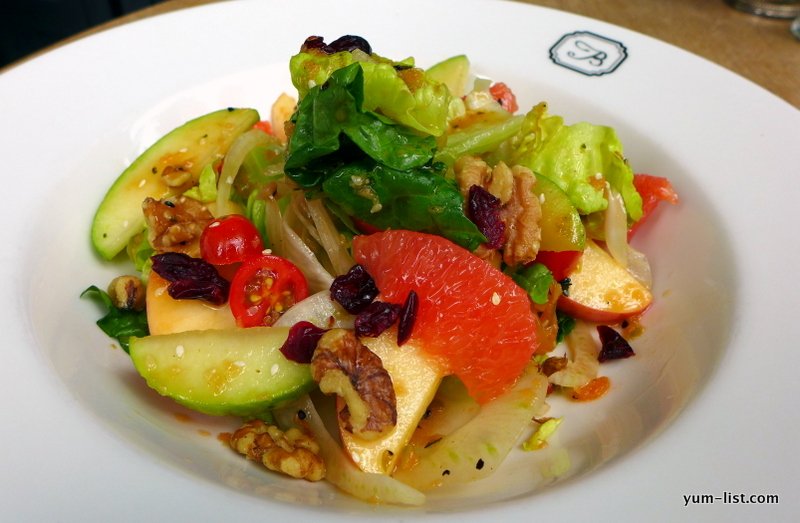 Directly contrasting the salad's lightness, we were served Stuffed Baby Eggplant (RM25) made with Moroccan minced lamb, pine nuts, pomegranate and a garlic puree. Packed with a full, rich taste, the eggplant offered a perfect complement to the lightness of the salad.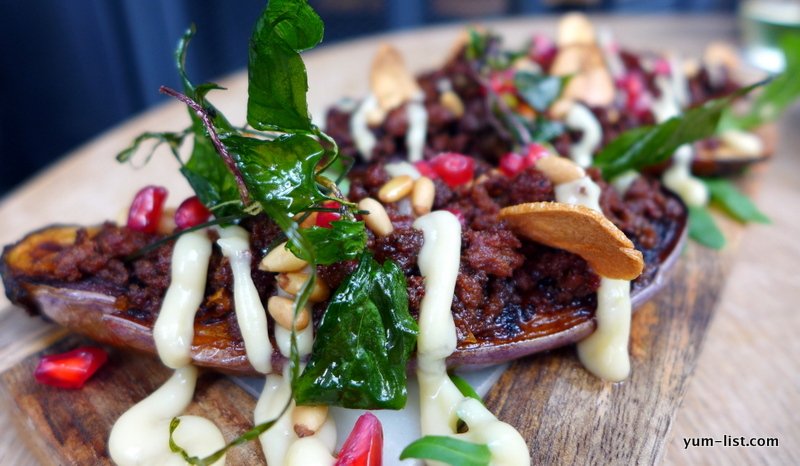 After the appetizers quickly disappeared and a few more sips of wine, we were ready for the Chicken Lasagna (RM29) featuring pumpkin (a signature fall ingredient) with mozzarella cheese and tomato vinaigrette. In my opinion, this was the crown jewel of Acme's fall menu. The chicken and mozza mixed perfectly with the pumpkin to produce a taste that created mental images of falling brown leaves and crisp, cool air.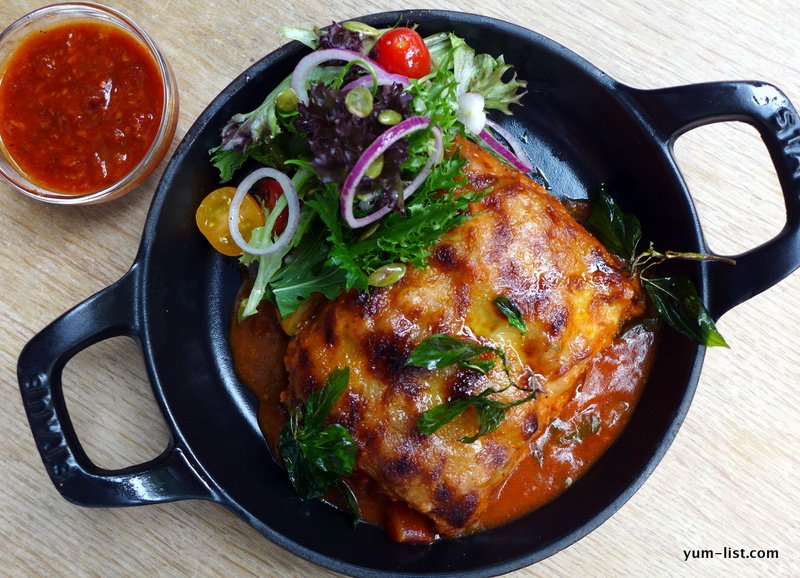 To make sure we were completely satiated, the final main served was a Lobster Roll (RM79) consisting of creamy lobster meat and artichoke on own-baked Hainan roll and chips – a very satisfying dish for a late afternoon snack.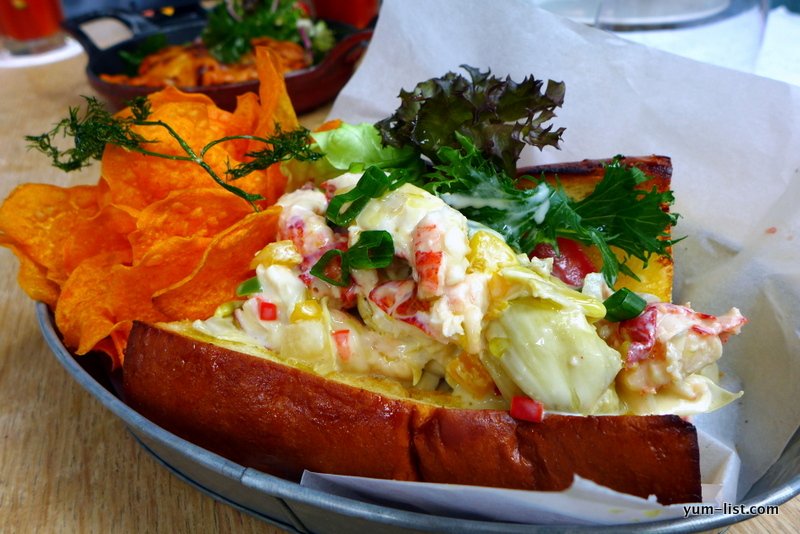 Like any good meal, we finished it off with some cake. The Orange Lava Cake (RM15) is a soft, orange lava melt coupled with meringue, chocolate sauce and flakes. This oozy treat offers a nice mix of sweet and soft, and is definitely big enough to share (but not too big to keep all to yourself if you'd like).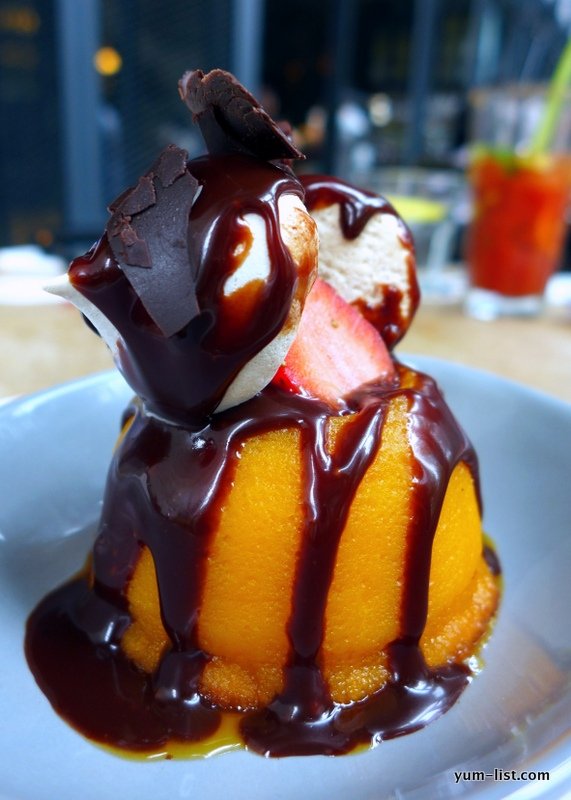 By the time I licked off the dessert plate (sorry about that Monica) and downed the last bit of my bloody Mary, three hours had whizzed by and it was time to go. Strolling out full and happy into the now evening haze, I realized my initial impressions had been confirmed – if you're looking for a casual, fun place to eat tasty food prepared in a creative way, then Acme Bar and Coffee needs to be on your list.
Reasons to visit: Amazingly diverse menu for all tastes, ages and occasions; open, friendly and creative atmosphere that will make you want to stay long and come back often; the breakfast menu (served until 5 p.m.) is huge and offers an excuse to stay up late the night before; the chicken lasagna featuring the 'fall favourite' pumpkin is a must-try from the new menu. (And don't wait to try the fall menu, as it will "blow away" in late November.)
Acme Bar and Coffee (ABC)
Ground Floor, The Troika, Persiaran KLCC
Wilayah Persekutuan
50450 Kuala Lumpur
Malaysia
+6 03 2162 2288
www.facebook.com/acmebarcoffee