Four days and three nights at Loama Resort Maldives at Maamigili involved many meals, but the highlight of them all was a taste of local cuisine at Iru Café.
The usually attentive wait staff too seemed to relish this meal as the crowning glory of our visit. Enjoying their company as they gathered around us excitedly to see what we thought of 'real local food,' held just as much charm as the meal itself. Every question, each compliment, all looks of satisfaction on our faces were met with broad smiles and a glistening of the eye as moments of mum's cooking and their own home islands were recounted and celebrated.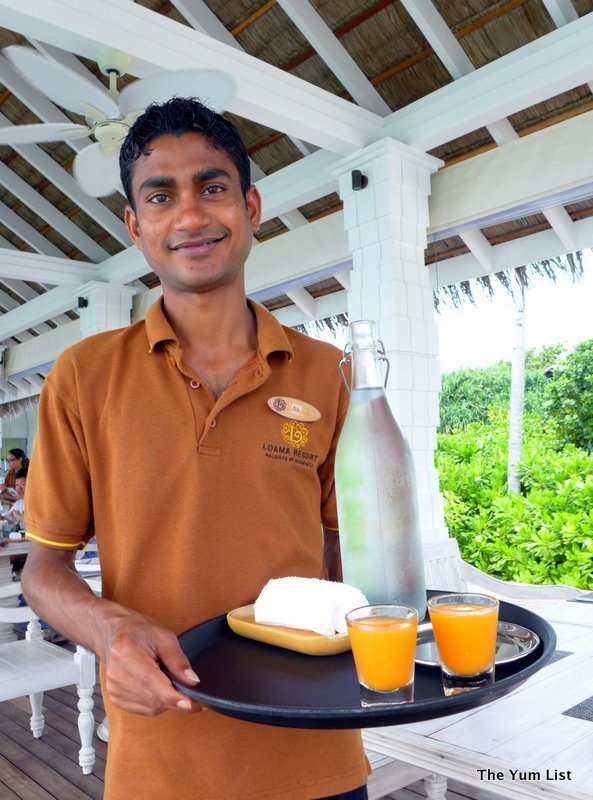 Copy Faih Satani with Prawns was presented with such care that it could have been a celebratory plate at a wedding. A white square plate tipped on its side as if spilling the pretty salad from its rim. Rolls of finely chopped local greens together with chili, onion and lemon were speckled with petite mustard flowers, while three large prawns were spiked with natural skewers made from decoratively cut coconut leaves. A sprinkling of grated coconut lay around the base of the plate like a recent fall of snow. The first mouthful packed a powerful punch with the sharp strike of chili and lime. With each subsequent forkful however, the intensity faded turning into more of an addiction than a surprise. Fresh, light and moreish, this could be the next superfood hit amongst folks watching their waistlines.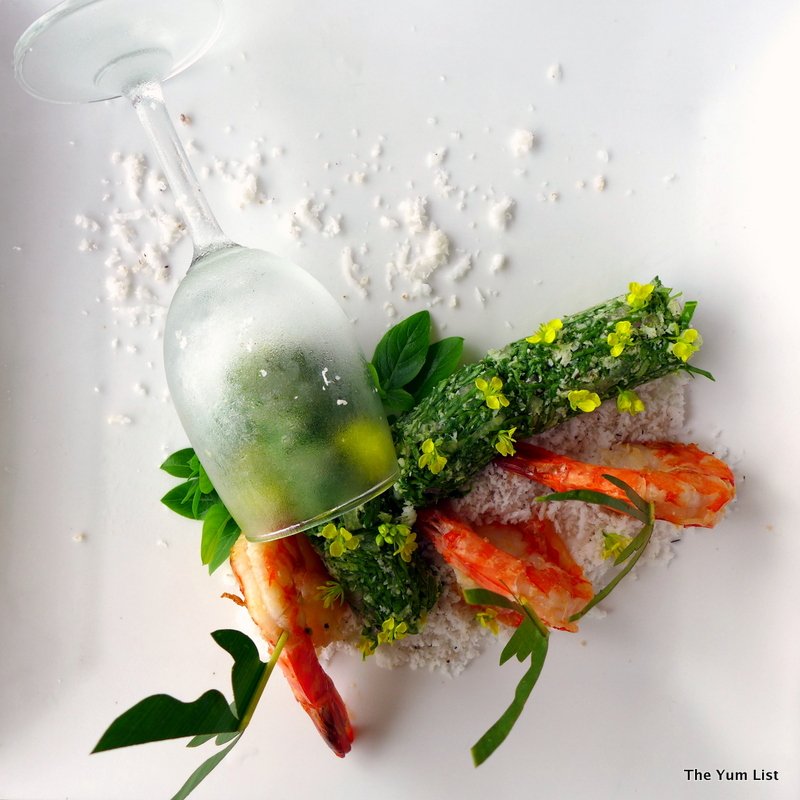 A 'fisherman's' soup, Garudhiya, was explained to be a daily staple amongst natives. Fish, chili, curry leaf and pandan boiled together produces an unpredictably full flavoured clear broth. A squeeze of lime on top, and we both ate until there was not a single drop remaining.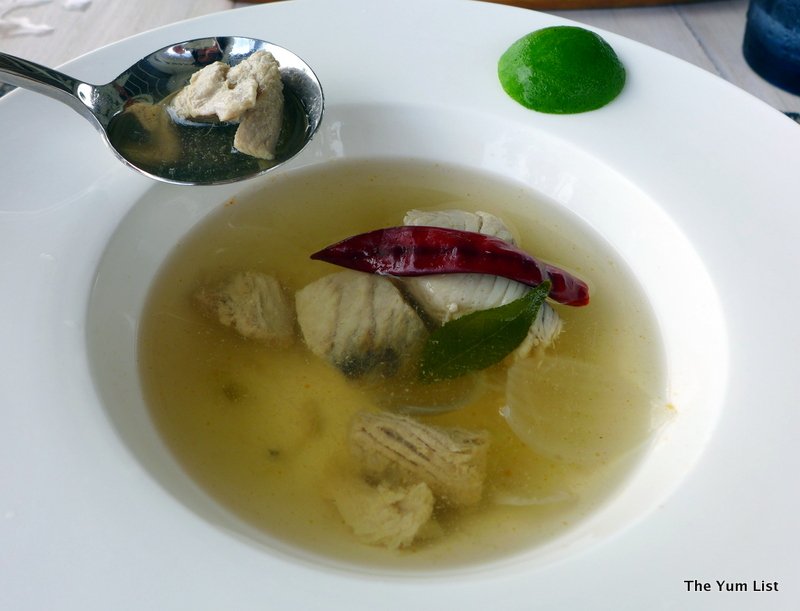 The main meal, although plated individually for us, would usually be taken 'family' style, with a shared bowl between diners. Maldivian fish and pumpkin curries were accompanied by the national unleavened flat bread and pappadams. Heat and tang were assigned with hawadhu spices in the fish, and the soft pumpkin freckled with black pepper and curry leaves proved a favourable balance between sweet and spicy.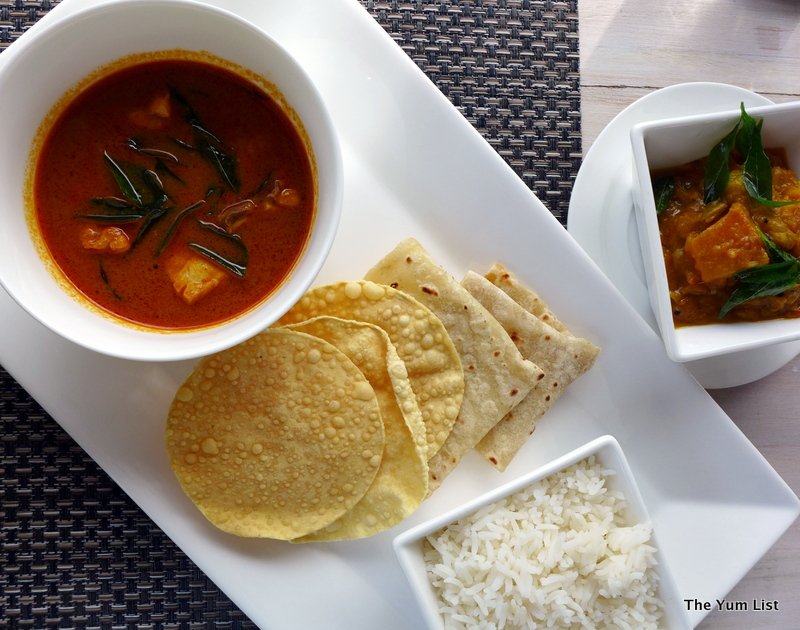 Seems Banana Fritters are a popular native dish around the tropics, and hubby was full of glee to see one of his most-loved desserts in generous portion sided with house made ice cream. The heat of the crisply battered banana slices caused the creamy side to melt, merging hot with cold, and ending the menu with delicious contentment.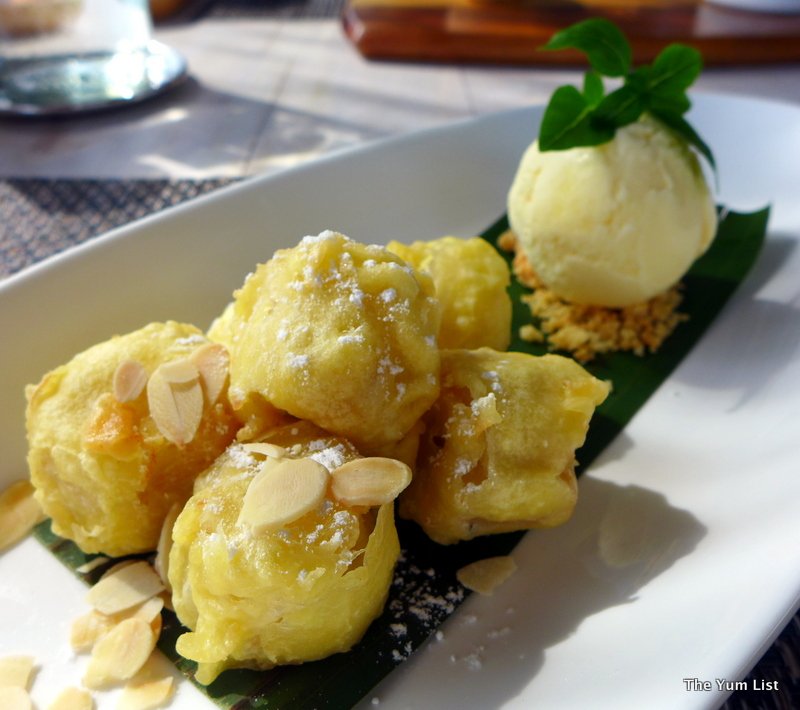 Reasons to visit: a chance to try authentic Maldivian cuisine in a beautiful setting.
Iru Cafe
Loama Resort Maldives at Maamigili
Raa Atoll
Republic of Maldives
+960 658 8100
[email protected]
http://loamahotelsandresorts.com