Hannah Staley & Monica Tindall
On a thundery Sunday afternoon I meet Monica at Interlude: an international tapas bar situated within a lively street in TTDI.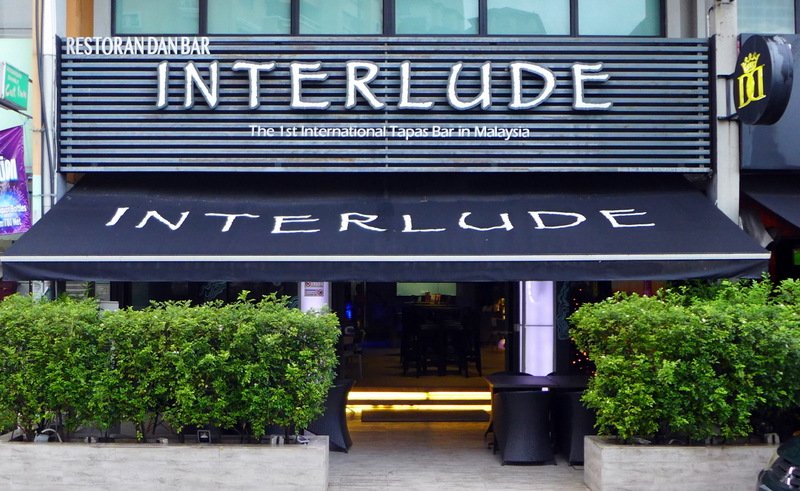 Being a Sunday the atmosphere is relaxed and chilled house music plays in the background. Fitting to its location, the remains of a party from the night before, celebrating the bar's second birthday are evident. Rabin, the director and chef, appears from the kitchen greeting us like old friends, adding to the welcoming atmosphere. He introduces us to an extensive drinks menu that parades both classic and innovative options across its pages.
With a cheeky grin I choose the Chocolate Orange Martini (RM 25). It arrives and I'm impressed with the presentation. I take a sip and it's clear that a skilled barman is behind its creation. There are many times I've ordered a drink and the artificial flavors and syrup mask the alcohol completely, but with this drink the balance of vodka, crème de cacao & Cointreau are perfectly achieved.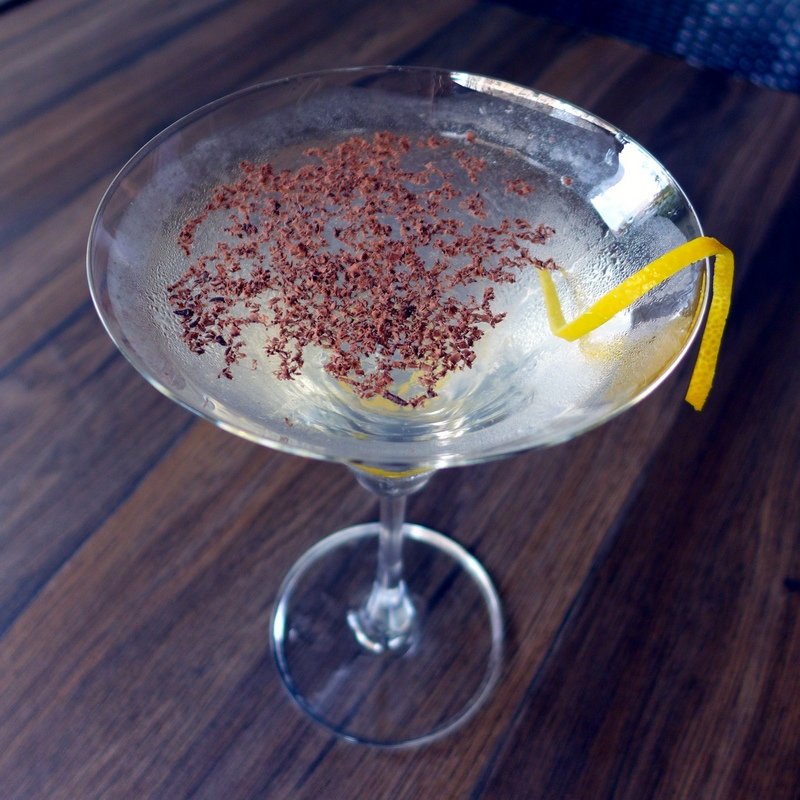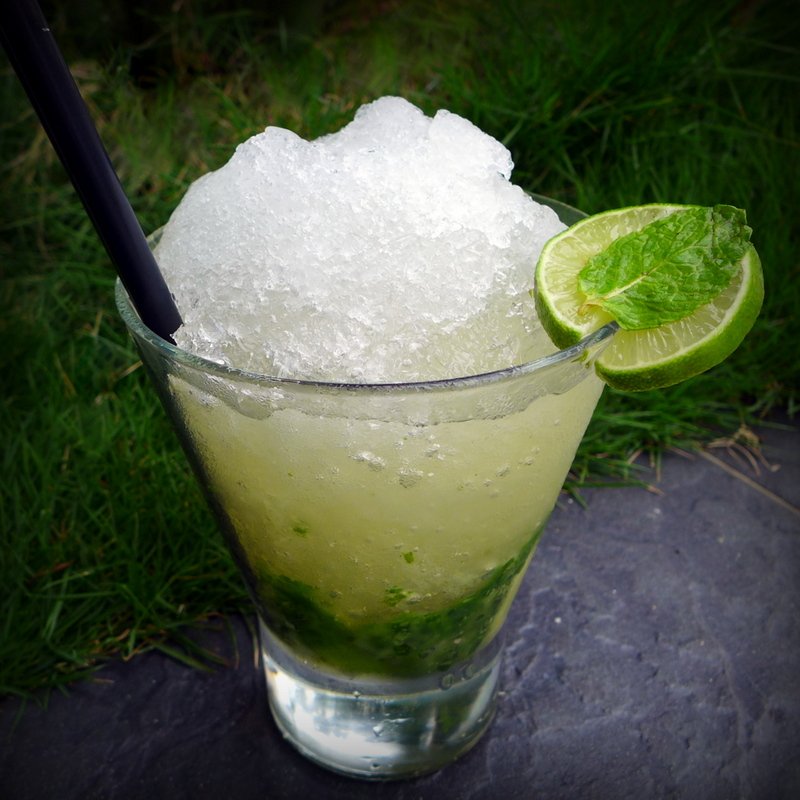 As Interlude hosts a daily 'Happy Hour' we feel it would be rude not to follow this drink up with one more and opt for a classic: the Mojito (RM 26). Plenty of crushed ice, fresh lime and mint are added to the rum. My taste buds are transported directly to Cuba and I'm excited to tuck into our first dish from the international menu, the Crispy Pork Salad (RM16). Fitting its name the pork is crunchy, the salad looks fresh and the sauce made in house offers a wonderful combination of both sweet and spicy providing a welcomed kick.
Taking in the bar atmosphere we can't resist trying the nachos, topped with pork (RM 28) and they don't disappoint. Nice crispy chips topped with cheese, guacamole, jalapeños, salsa and sour cream. Rabin stresses to us that where possible, fresh local produce make up the ingredients in the dishes. This is most evident in the freshness of each dish we try.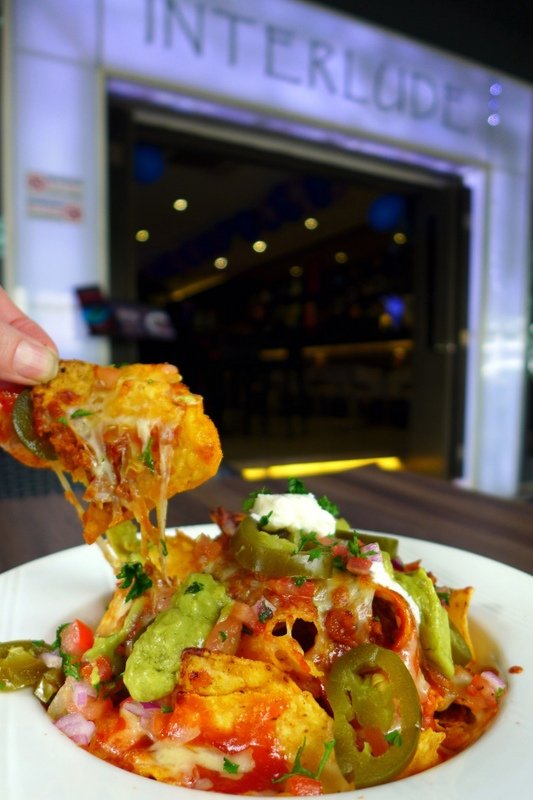 As the menu at Interlude is constantly evolving it has more than tapas on offer. If you were looking for something a little more substantial than small plates, pizza would be a fine choice and we try the Quattro Pork Pizza (RM28). A thin crispy base topped with lap cheong sausage, pork bacon, crispy pork belly, chorizo and a generous sprinkling of cheese make it ideal for sharing.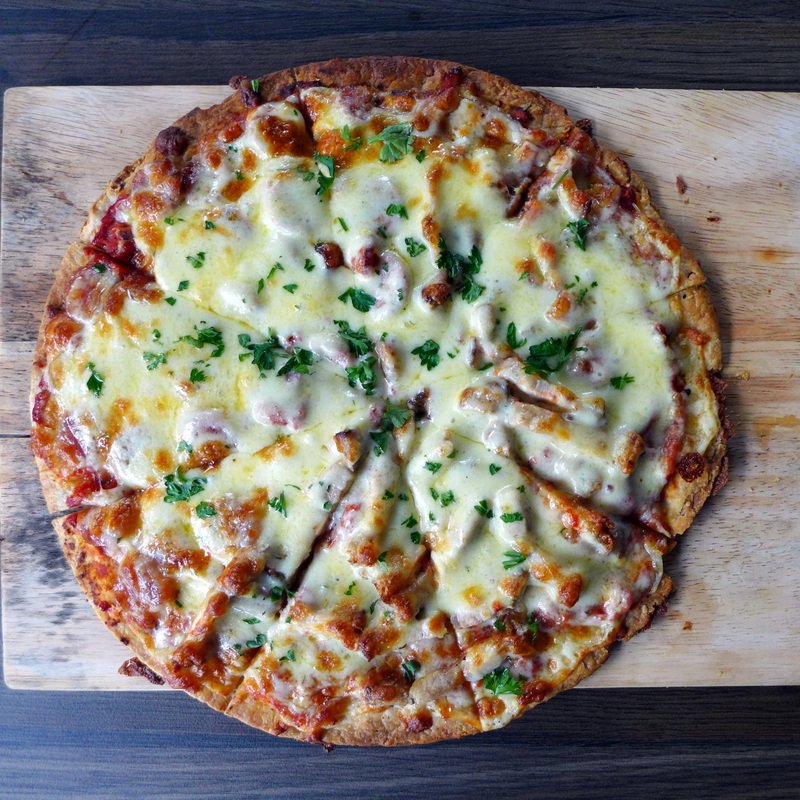 Continuing our pork journey we try the Famous Pork Burger (RM26) a mouthwatering thick juicy burger topped with cheese, lettuce, tomato, Guinness barbecue sauce and a hint of paprika adding a little spice. It's so delicious I find myself asking if I the remainder of our sample could be wrapped up for me to take home.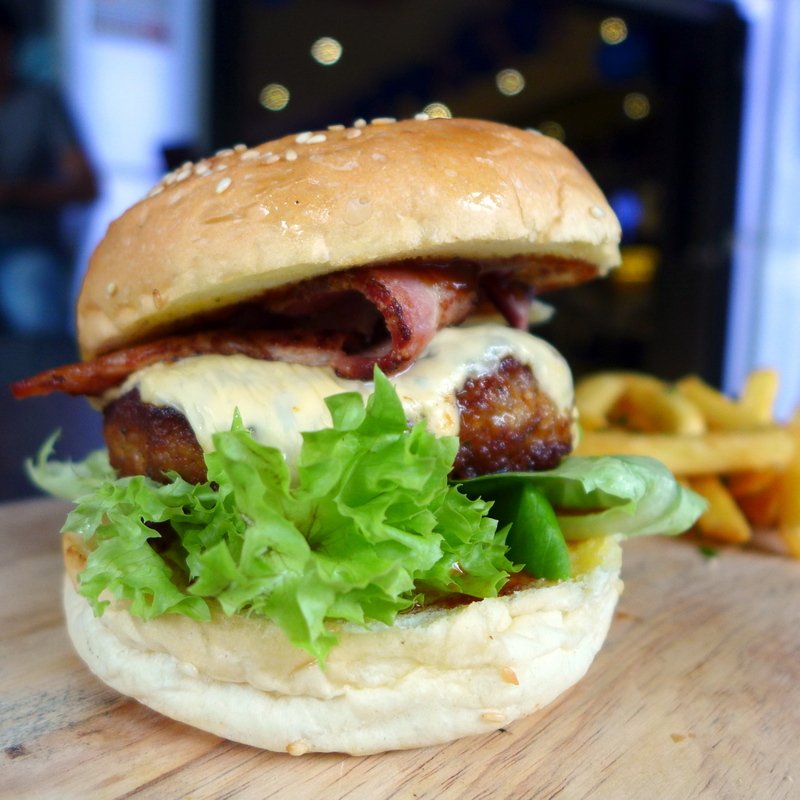 With a belly full of pork we move onto seafood and sample the Prawns in Garlic Sauce (RM30). The prawns are plump and fresh and thankfully not over garlicky or spicy meaning our taste buds can continue to sample, not overwhelmed by what can sometimes be a powerful pungency in this dish in other places.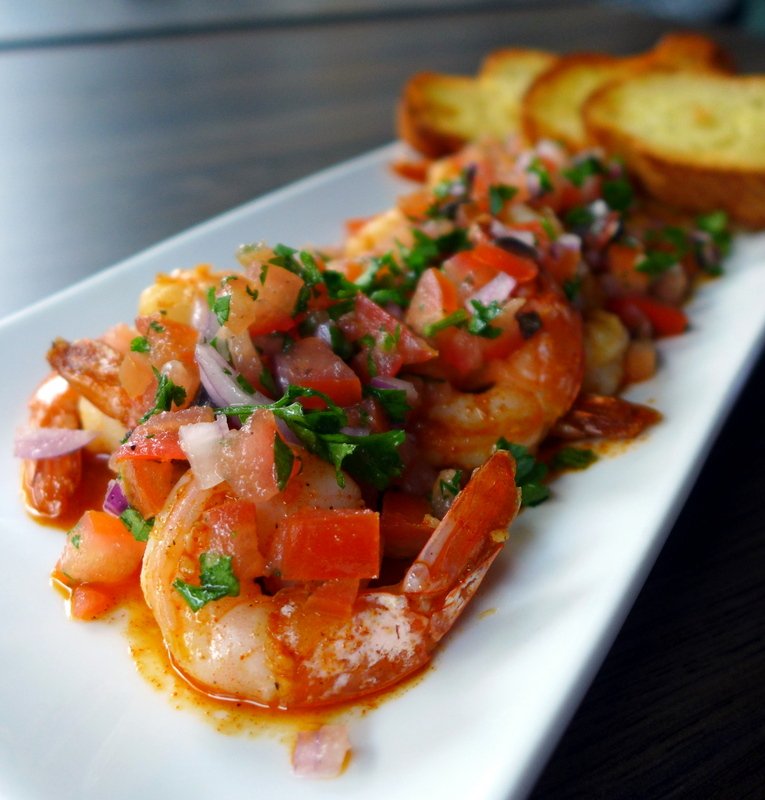 Seafood Spaghetti (RM30) is served with locally sourced mussels, calamari and prawns. Rabin informs us the sauce takes six hours to make and it's clear this time is not wasted as the end result is a magnificently tasty bisque.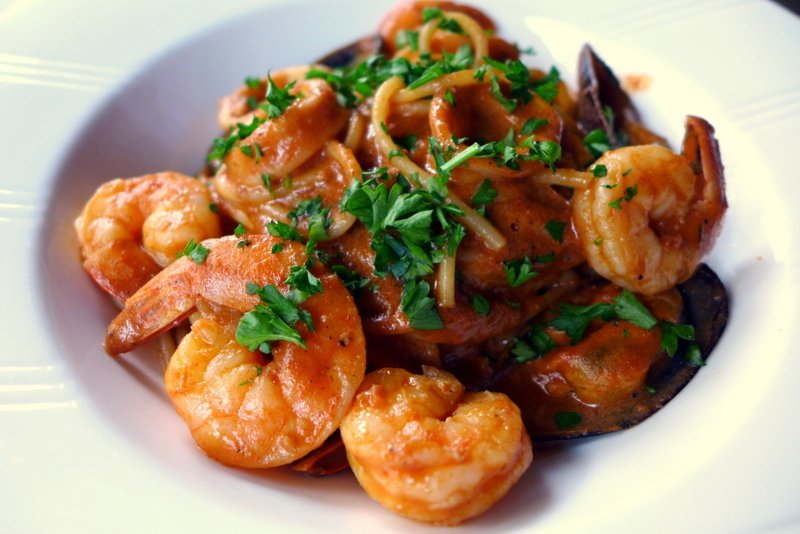 For those not so keen on meat or seafood the menu at Interlude also offers some vegan and vegetarian friendly options and we try Monica's favorite, the Carrot Pappardelle (RM17). Shaved carrots served with an orange and carrot puree and fresh mint leaves makes for a colorful dish. It's light and flavorsome and could easily be enjoyed on its own or as a tasty accompaniment to the other dishes on the menu.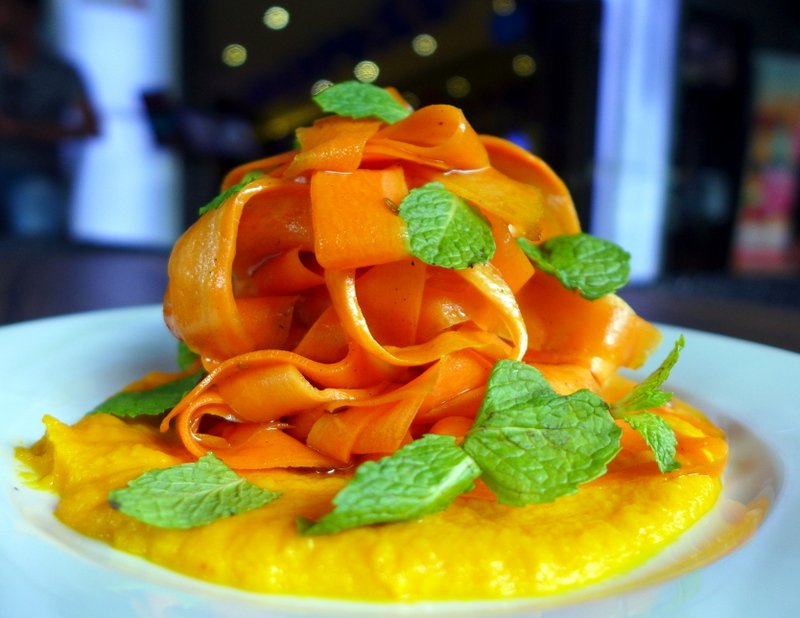 As the evening draws to a close we finish off with dessert in the form of a Caramel Trifle (RM22). Broken chocolate biscuits are sprinkled with a date and pomegranate molasses, topped with custard, ice cream and a drizzle of caramel. The overall taste is familiar, but the fruit syrup adds a layer of complexity.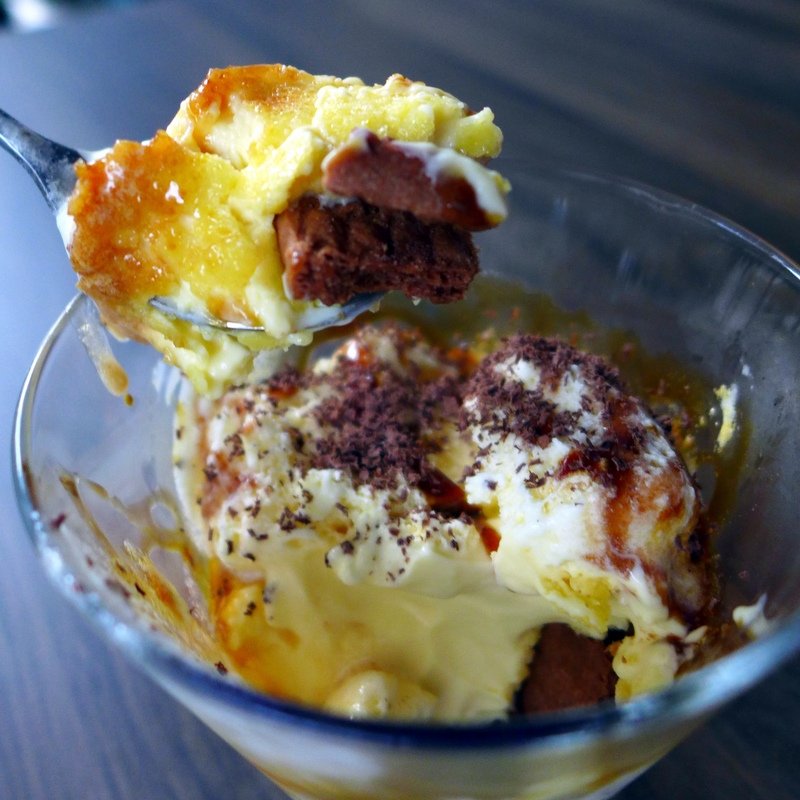 Welcoming atmosphere, a good variety of high quality dishes, and some excellent happy hour deals, make Interlude a prime choice for an evening of happiness in TTDI.
Reasons to visit: locally sourced fresh quality ingredients, welcoming friendly atmosphere, daily happy hour, extensive international menu, the Famous Pork Burger and the Chocolate Orange Martini.
Interlude
50 Lorong Rahim Kajai
14, Taman Tun Dr. Ismail
Kuala Lumpur
www.interlude.my