Recently named the "No. 1 Hotel Spa in Asia," The Peninsula Spa at the Peninsula Bangkok sets high expectations. Dedicated its own three-storey wing, the long wooden verandah that leads to the building is lined with hanging purple orchids and greenery. I find my mind already detaching from life's hectic reality as the path seems to physically separate the world of busy-ness from the domain of relaxation.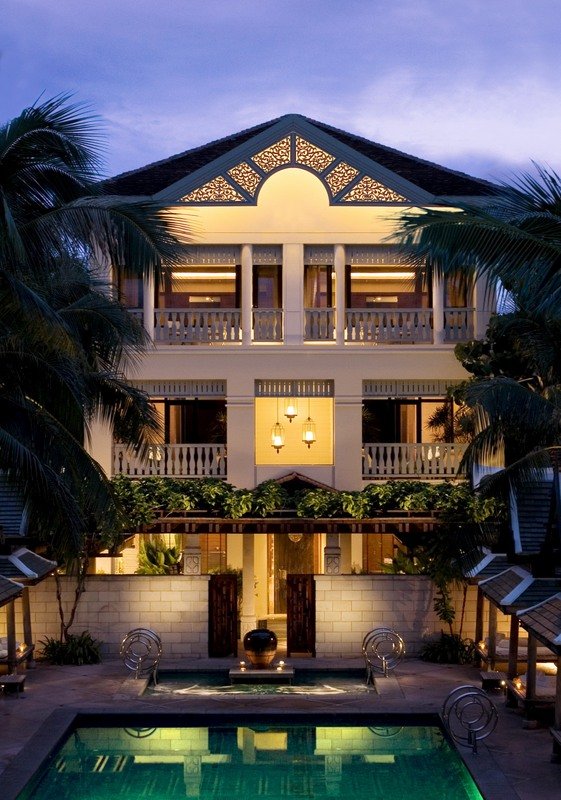 Eighteen individual treatment rooms and four magnificent spa suites are accessed via a king-sized rustic wooden door. I imagine it whispering me a message, "Once you pass this threshold, there's no return. Be prepared to forget what's behind you and focus solely on the moment you're in."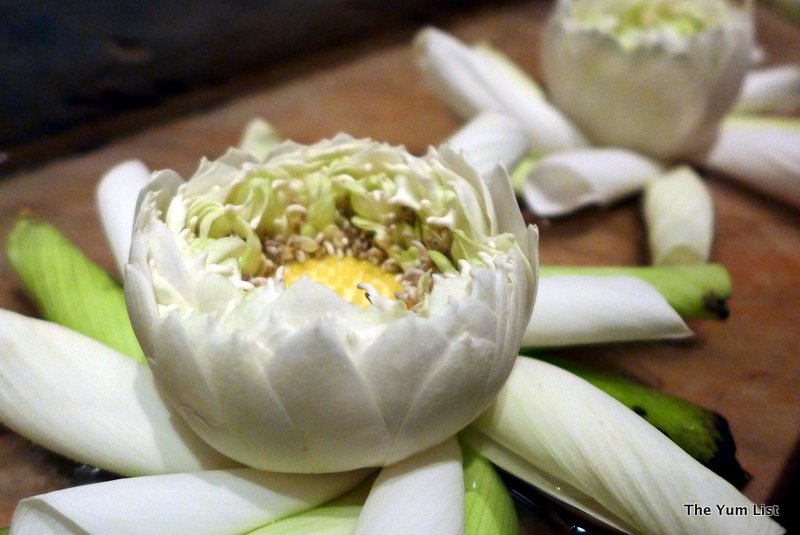 Ceiling-high silk lanterns lead the eye down what seems to be a never-ending hall. To the sides are pleasant relaxation areas, but the soft lighting of the corridor entices me further in, just as might the allure of the magical door to Narnia. Fresh lotus flowers skirt the walls and polished hard wood floors reflect the muted down-lighting.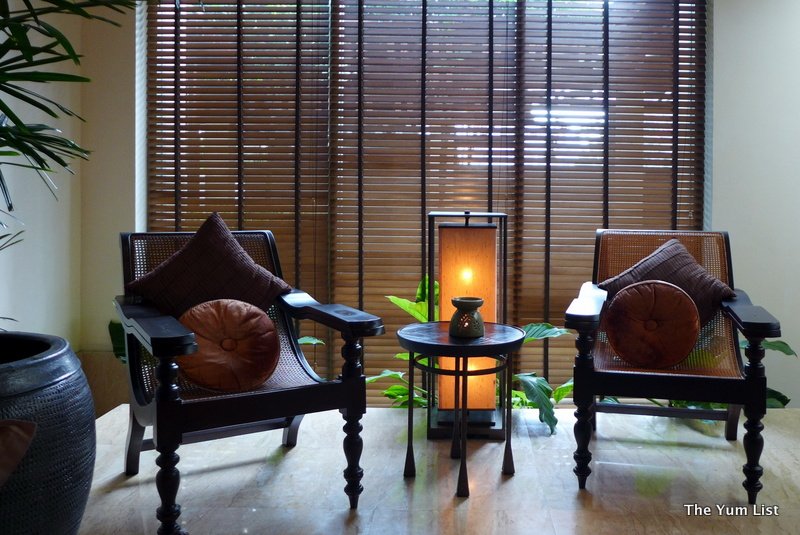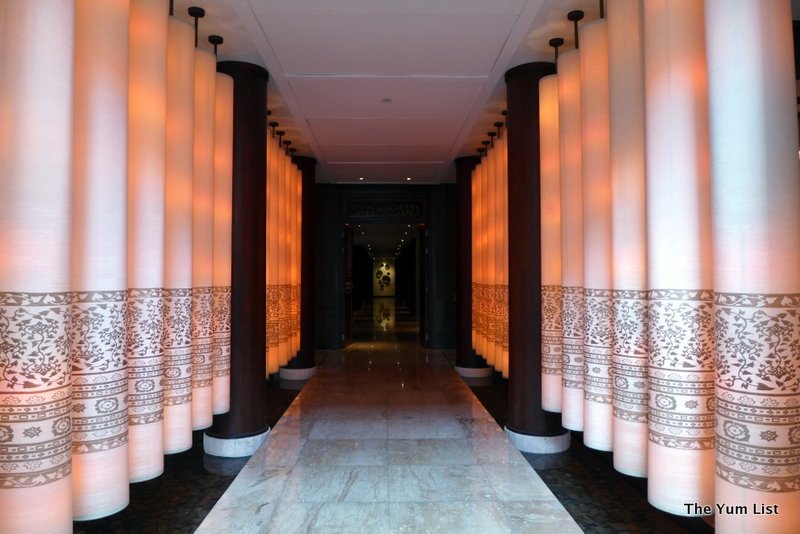 If you are a true spa fanatic like myself I highly recommend reserving a suite. A grand chamber houses a steam room, dressing room, separate toilet, regular and Thai massage beds and a Jacuzzi. High ceilings are broken with recess lighting and tapestries. The flicker of candles illuminates Thai carvings, silk fabrics and warm hues.
There's a chilled moist towel and fresh coconut waiting for me, and a mini bar holds more water and chilled juice if I prefer. A booking of the suite allows approximately 30 minutes to enjoy the facilities pre-treatment, and a steam bath followed by a soak and massage with the water jets are excellent preparation for the ensuing session.
Music, temperature and lighting are all adjustable and my sweet therapist, Wanda, checks in on all to ensure maximum comfort. After describing the program ahead of me and clarifying any questions, the session begins.
The treatment bed features more advanced technology than my car: heated mattress, automation of height, and adjustable inclination of head, middle and base. It's covered in crisp cottons and so comfortable that I nod in and out of consciousness throughout the treatment.
The VIP O2 Oxygenant Facial with Biologique Recherche products is the first item I've signed up for. Promising to assess the unique needs of my skin and provide therapy as needed sounds much more my style than a fix-one-and-all approach.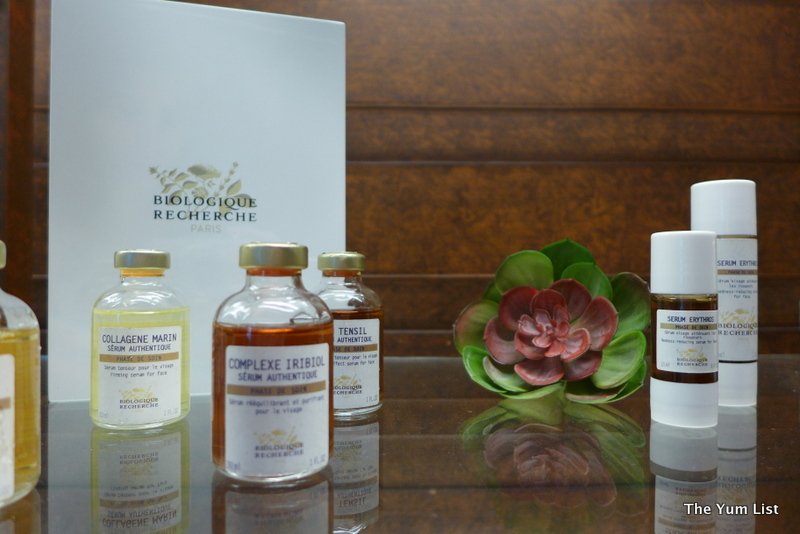 A light cleanse and examination under a special light reveal the needs of my skin and allows my therapist to select the most suitable products to continue with the treatment. "Good elasticity and well balanced," for my age reports Wanda. "Dehydration especially around the eyes," is what she notes and selects a mask to assist in replenishing my dermis with moisture.
Massage strokes are circular and in an upward motion. I imagine the physical lift of my skin with each revolution. The facial includes the whole neck and décolletage area reaching all the way out to the tips of the shoulders.
A deeper cleanse is followed by a hydration mask. While it does its work, Wanda massages my head with just enough pressure to stimulate, but not to cause discomfort. Finishing with a substantial coat of moisture, I again feel experienced hands working the product into my skin maximizing penetration.
I'm in such a state of calm that I can't imagine getting up. A brief shoulder massage followed by attention to my feet and legs gradually awakens my senses and prepares both mind and body to return to full consciousness.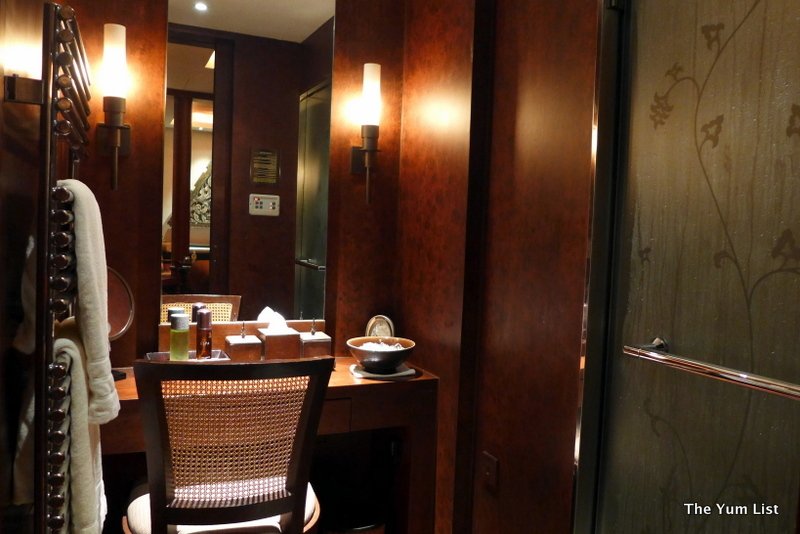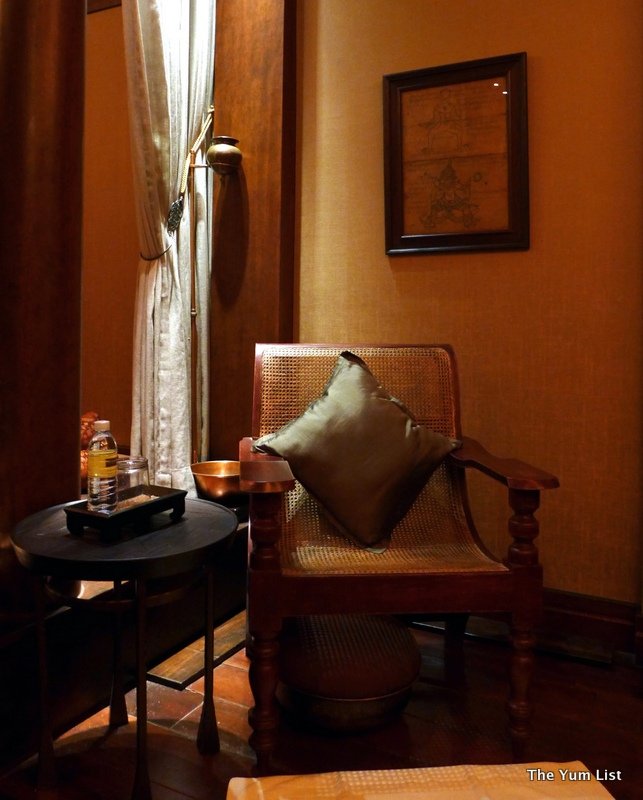 I return later for round two in the suite, and this time find the Signature Royal Thai Massage and Herbal Compress an ideal introduction to the art of Thai tapotement. Using heels of the hand and thumb pressure (no feet or elbows as in traditional Thai massage) and gentle stretching, guests are eased into the style. This is by far a less shocking induction than my first street variety of Thai pummelling featuring heavy thrusting, twisting, bone cracking and spine jolting pounding. Yes, do come to the Peninsula Spa before heading to the 'authentic' Thai parlours around the city.
Dressed in loose robes, my muscles are gently manipulated and body stretched on the soft floor mat. My therapist is strong and her pressure adaptable to my liking. The session finishes with a warm herbal compress. The soothing aroma of local produce seems to infuse both into my skin and my mind. It's an exemplary conclusion to blissful few hours.
Reasons to visit: stunning spa suites, expert therapists, VIP O2 Oxygenant Facial.
The Peninsula Spa
The Peninsula Bangkok
Thailand
+66 2 861 1956
[email protected]
www.peninsula.com/bangkok