Words: Louise Miller    Photos: Monica Tindall
The latest addition to Damansara Heights' metamorphic Jalan Batai is this classy Thai bar and restaurant. Opened by the team behind The Social, El Meson and Estilo, Ekkamai announced itself with a promise of quality and creativity that we were very much looking forward to explore.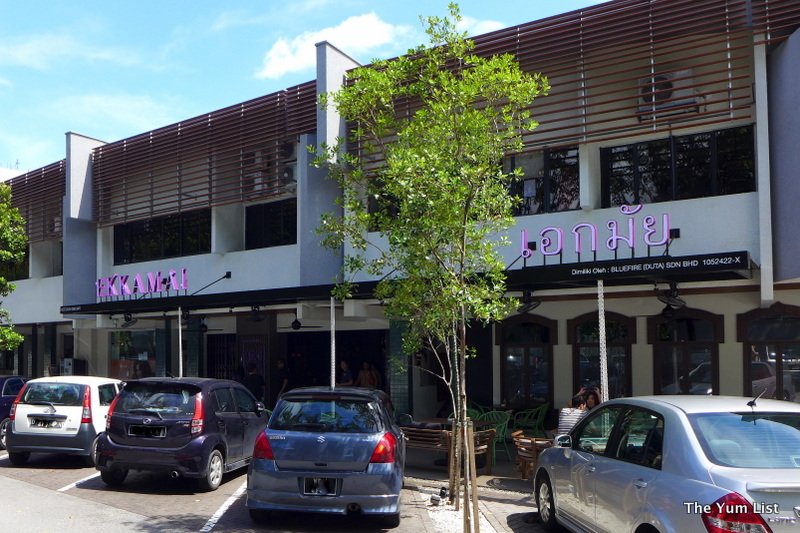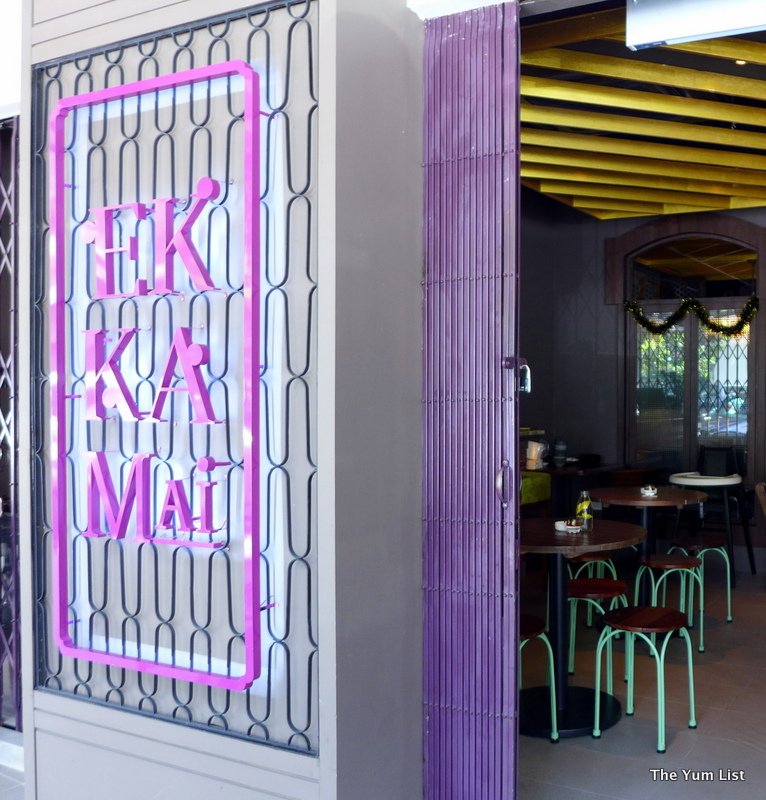 The restaurant's name comes not only from owner, Ek, but from an area in Bangkok known for being a more sophisticated environment than the city's other party places and home to its newest dining concepts.
It was a sweltering Saturday afternoon when we took shelter in the cool, elegant and cavernous interior of Ekkamai where dark arched doorways lead to the softly lit bar and dining alcoves swathed in velvety fabrics and illuminated by overhanging glass lanterns. The place had a cosy yet sophisticated feel and I immediately sensed that we would be luxuriating in this ambience for quite some time.
We started proceedings by quenching the heat wave induced thirst with a range of Ekkamai's cocktails that have been especially designed to reflect iconic Thai flavours. An absolute favourite of mine in its classic soup form, the Tom Yum cocktail (RM38 for two) immediately piqued my interest and rightly so! Skyy vodka combined with the delicious flavours of lemongrass, tomatoes, lime leaf and chilli certainly packed a punch which we were ready to soothe with the refreshing Bangkok Sidecar Shooter (RM18), a blend of Broker's gin, blue curacao and lime juice.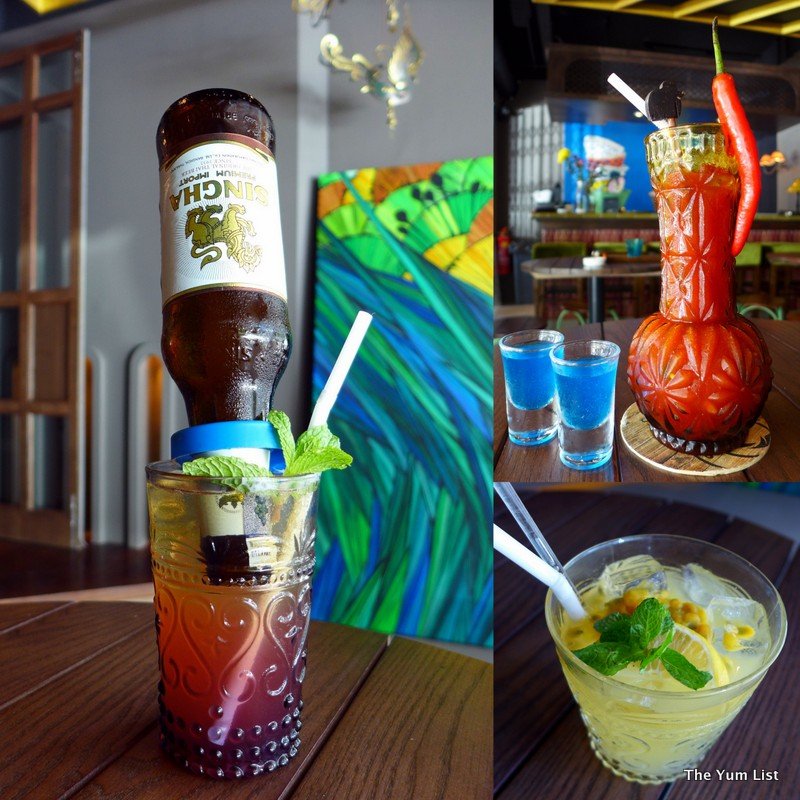 The ingeniously presented Thai Song Beer (RM35) saw Skyy vodka, Monin grapefruit, lime and mint drenched in Singha beer poured from an upended bottle skillfully poised over the glass. Not only a sight to behold but a super tasty and refreshing beverage perfect for such a ridiculously hot day.
The final of this cocktail trio had lept off the menu and straight to Monica's heart –  Mango Sticky Rice cocktail (RM32 for a glass, RM85 for a jug) was a delicious mixture of rum, mango, lemon and vanilla syrup garnished with tangy passion fruit and mint – a big crowd pleaser for sure!
The opener to the feast that ensued came in the form of Miang Kam Prawn (RM14), Spicy Sardines on Toast (RM14) and the Play-Thaim Platter (RM38). The miang or daun kadok leaves were laced with spicy tamarind sauce, each stuffed with a juicy prawn and garnished with dried and toasted grated coconut, peanuts and a lime foam and provided a toothsome, bite sized treat full of tang and sweetness. The sardines were divine – saltiness combined with a sweet tomato based sauce laden with spring onion and a powerful chilli hit. I could have eaten many of more of these and will certainly return to do so since knowing that they contain only 210 calories (as the menu states) means that I can do so guilt free.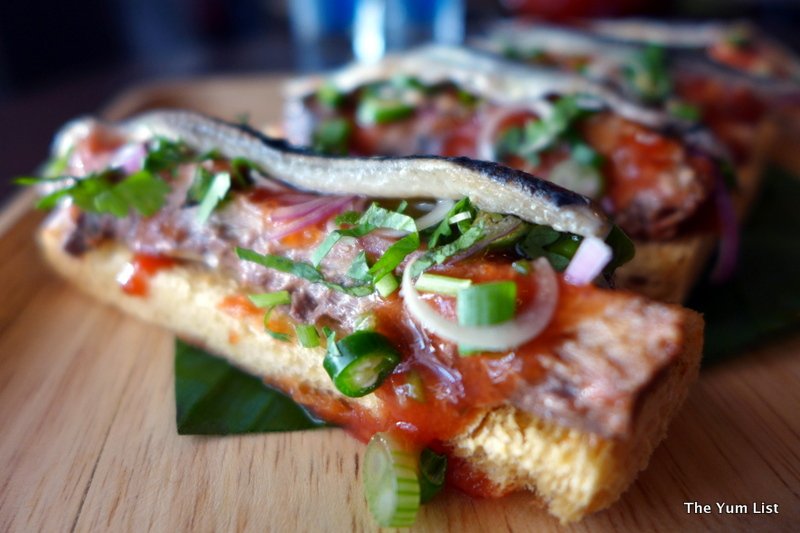 The platter, whose name is a perfect indication of this eatery's innovative and playful creativity was a generous selection of some Thai favourites: crispy fried, lemongrass and garlic chicken, sesame prawn toasts, grilled chicken skewers, grilled beef balls, Thai fish cakes and rice crackers with nam prik ong and caramelised noodles accompanied by sweet chilli, weeping tiger and sriracha sauces. This was excellent value for money and would be the perfect accompaniment to cocktails if wanting a few light bites with a group of friends.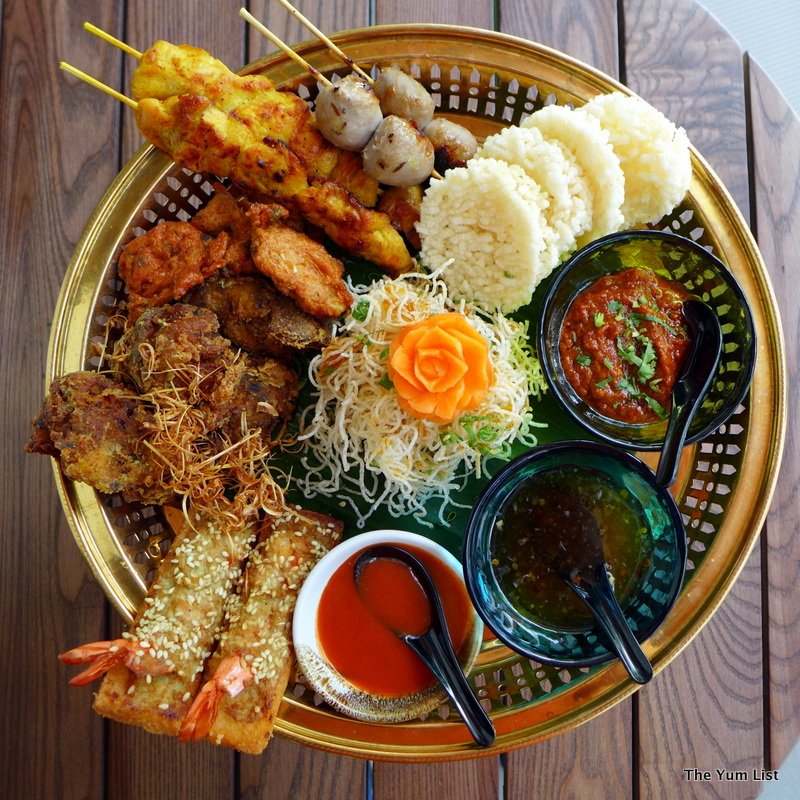 Ekkamai's set lunches featuring a main course, drink and dessert are also excellent value for money at RM19++ and are currently available everyday from 11:30am – 2:30pm. We tried  two different mains that feature in this promotion: Boat Noodles in a hearty and aromatic broth flavoured with chicken liver and accompanied by crispy chicken skin and deep fried bean curd skin; and Pla Tu Rice served with the Thai fish, ikan kembong whose rather pungent and salty flavour was complemented by strands of egg yolk and belachan. We all liked this but Caning kept delving in for more, in raptures over the complexity of the layers of flavour.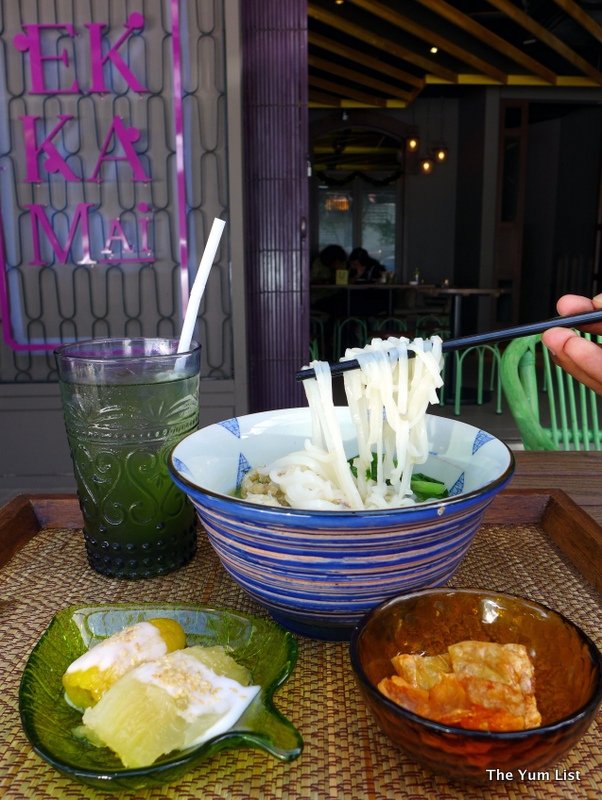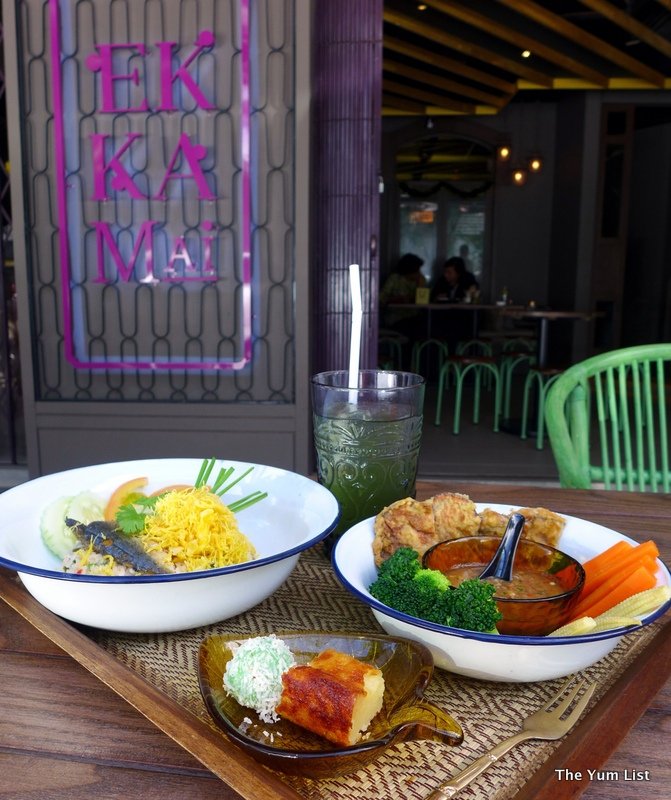 Staples of Thai cuisine are of course the wonderfully aromatic curries and we tried two very different ones at Ekkamai: Dry Red Curry Salmon (RM24) and the ubiquitous Chicken Green Curry (RM24) were both packed full of delicious flavour. The salmon was quite firm and completely permeated by the curry spices, and the chicken was bathed in the soupy, spicy and coconut sauce with subtle hints of bamboo shoots which, although Ek had explained were not always popular amongst expats, were a big hit with all three of us.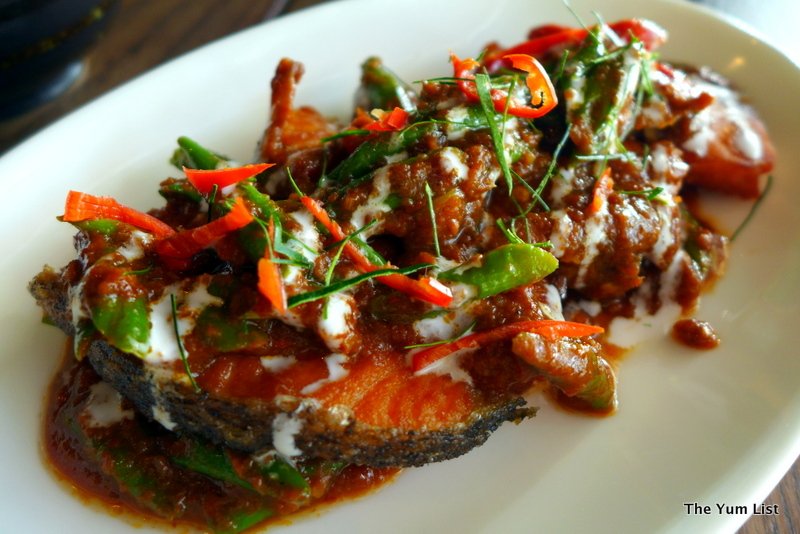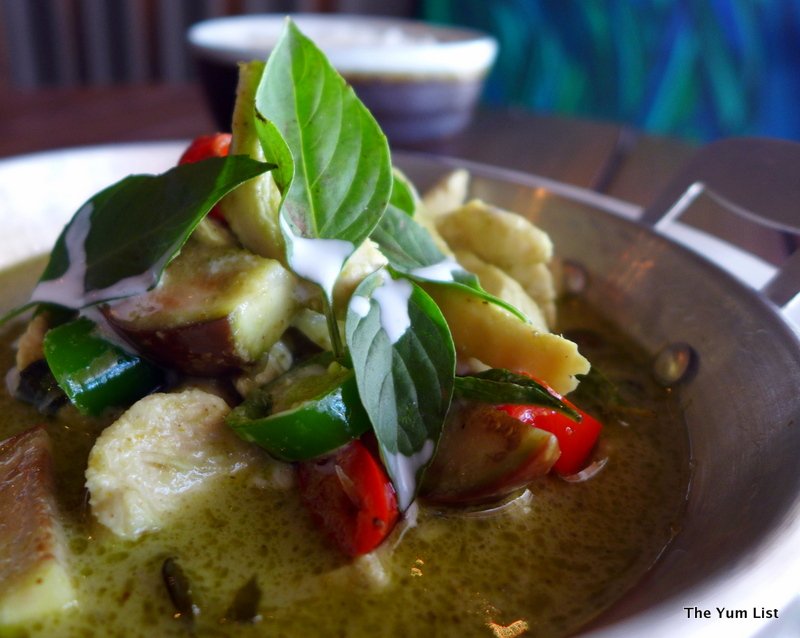 It became abundantly clear when talking to owner, Ek, and Chef Pedro (the group's executive chef) that what characterises the cuisine at Ekkamai is not only the authenticity of flavours combined with a contemporary twist, the modern weaved in with the traditional, but the exceptional quality of ingredients and precision in cooking methods. This was apparent in all dishes but nowhere more so than in the special, Ho Fun Noodles with Wagyu Ribeye and Oyster Sauce (RM48). This classic dish, traditionally made with lesser quality buffalo meat had been revamped with the use of marble 5 Wagyu which had been grilled to perfection on Ekkamai's Josper grill. Thought to be the first in Asia (a sister of the Josper oven), the open grill imparts wonderful charcoal flavour whilst allowing for great precision in the cooking.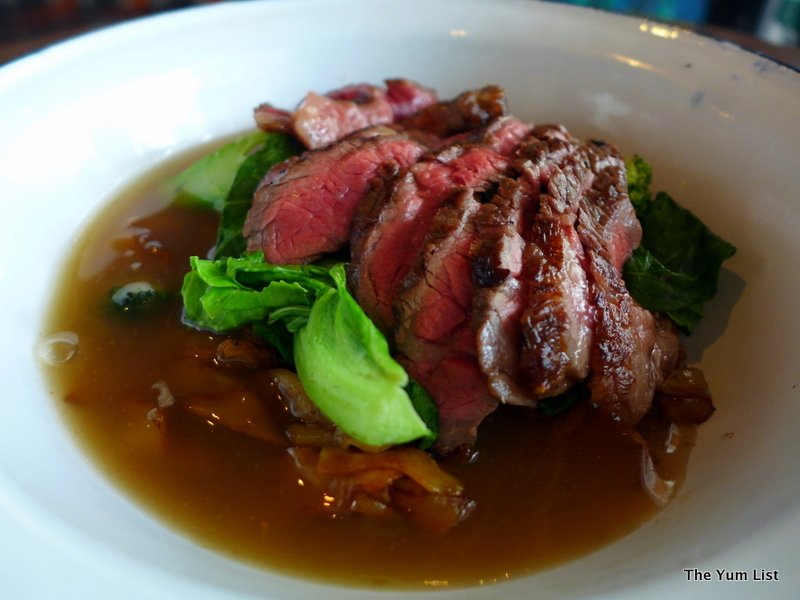 The Tom Kha Soup (RM75) was another dish that really stood out due to the generous morsels of Boston Lobster that added a delicious, delicate sweetness to the yummy sour coconut broth.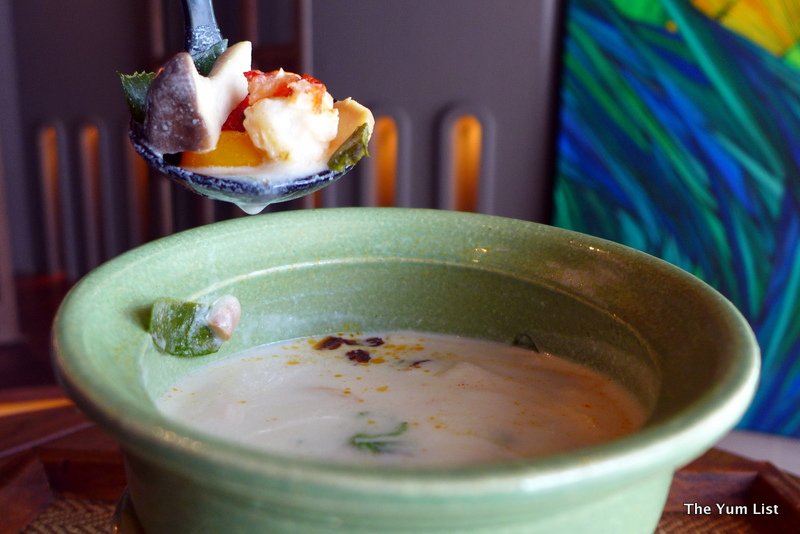 Another house special offered by Ekkamai is fish (ranging from RM48 – RM55) cooked in a choice of three different styles. On the day of our visit, having run out of the usual option of garoupa, we were treated to red snapper pan-fried with a tamarind and basil sauce. This was like much of what had gone before, truly excellent. The fish was moist and flaky beneath the delicate batter and the piquant sauce (now making me salivate as I reminisce) was packed full of tangy flavour. We ate this with brown rice, the inclusion of which on the menu, pleased us greatly since despite having gorged gluttonously on so many delicious dishes, it's always good to know that healthier options are available.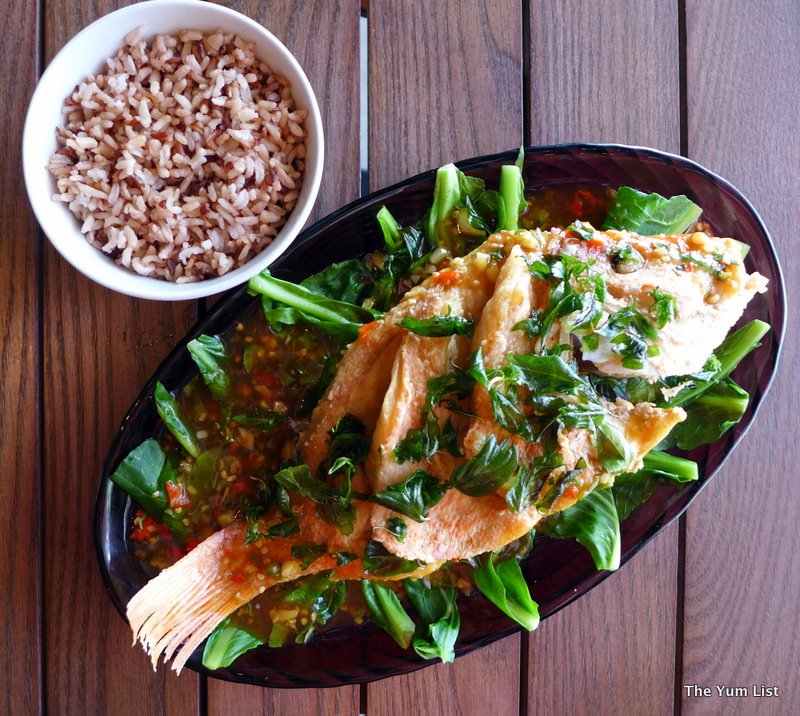 Now, I'm going to be honest here and admit that I'm not the biggest fan of Thai desserts but I was completely won over by Ekkamai's Mango Sticky Rice (RM18). Warm and comforting with the perfect combination of mango and coconut, I was finally starting to understand Monica's obsession with this dish!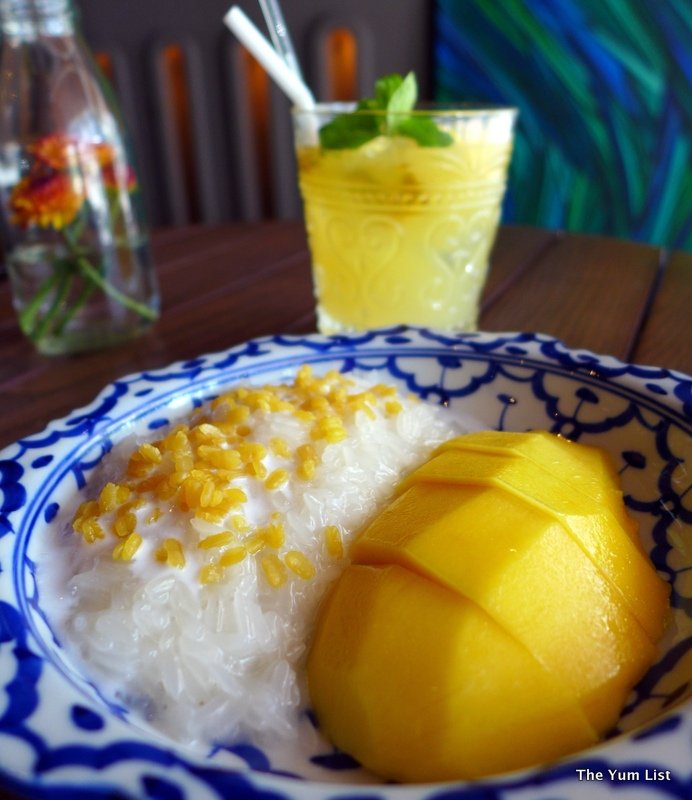 Bubur Cha Cha (Rm12) a sweet and soothing coconut soup laden with yam, pumpkin, Thai pearls and sago jellies is also sure to please any sweet-toothed patrons as will the Red Ruby (RM12), a mound of water chestnut pearls with jackfruit slices in coconut milk on shaved ice.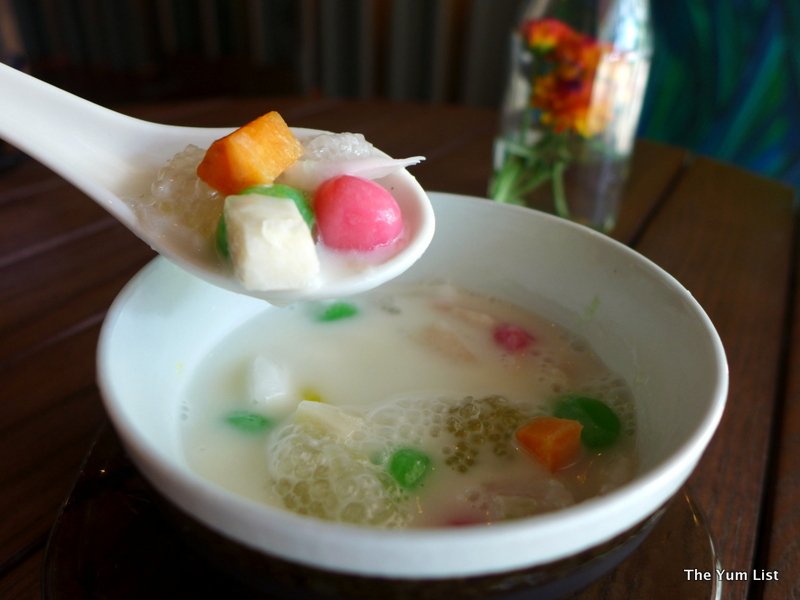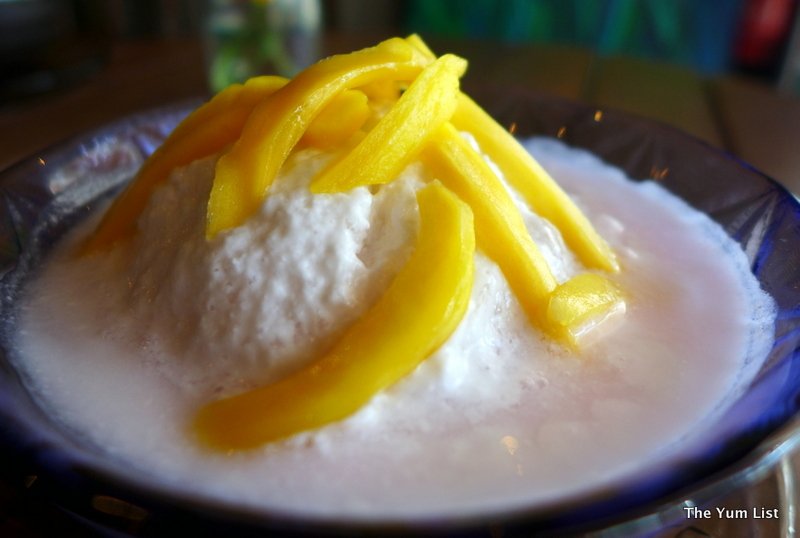 All in all, our meal at Ekkamai was a wonderful way to start 2016. The attention to detail in every aspect of the restaurant, from the presentation and flavour of the dishes, the attentive service, the quality of ingredients to the design, set-up and equipment in the kitchen make a meal in this establishment a great experience. Open for only a few weeks and already buzzing with a crowd of happy patrons, it seems that Ekkamai is set to achieve the success it fully deserves.
Reasons to visit: Miang Kam Prawns, Spicy Sardines on Toast, great value set lunches, innovative cocktails, Ho Fun Noodles with Wagyu Ribeye and Oyster Sauce, Tom Kha soup with Boston Lobster, Mango Sticky Rice.
Ekkamai
Lot 8-1 & 8-2 Jalan Batai
Damansara Heights
50490 Kuala Lumpur, Malaysia
+6 03 2095 2772
www.ekkamai.com.my
Open daily: 11:30am to 1:30am
Lunch: 11:30am to 2:30pm
Dinner: 5:30pm to 11:00pm