Words: Kirsten Durward    Photos: Monica Tindall
Stepping in to the delightful open-air setting of Pomelo at the Banjaran Hotsprings Retreat, you would be forgiven you for thinking that you have slipped back in time to a quieter era.  Wooden fans move the lazy air above light colonial style rattan and natural wood furniture. Sunlight dapples through cool green leaves below the towering limestone cliffs to glint lightly in the lakes and ponds that are scattered through the grounds.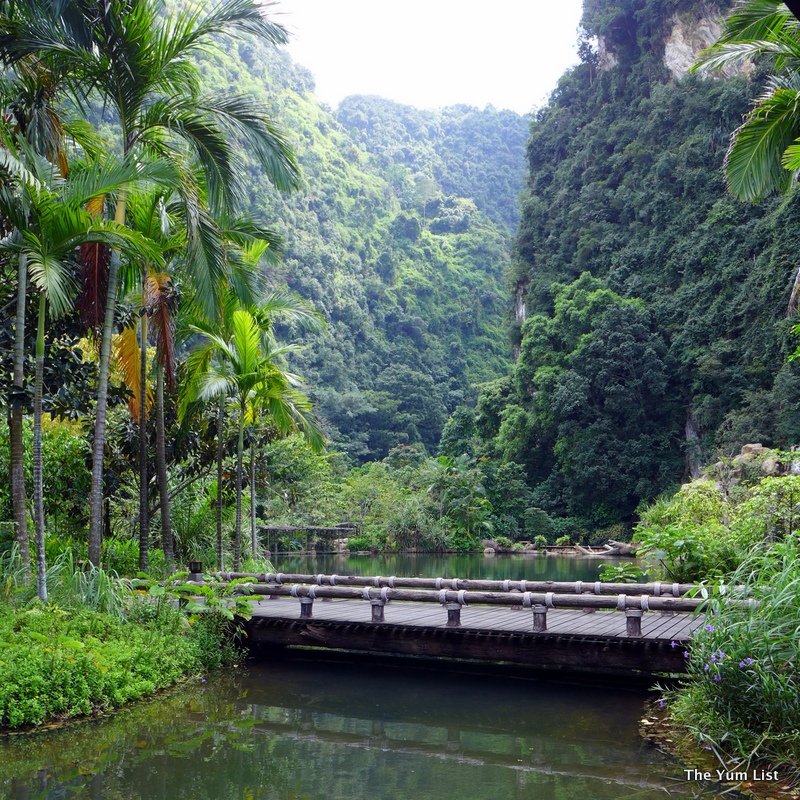 Pomelo is open to in-house guests, but visitors to Ipoh or local residents may too enjoy a lunch or dinner in this beautiful and unique spot, below the limestone cliffs and surrounded by natural forest.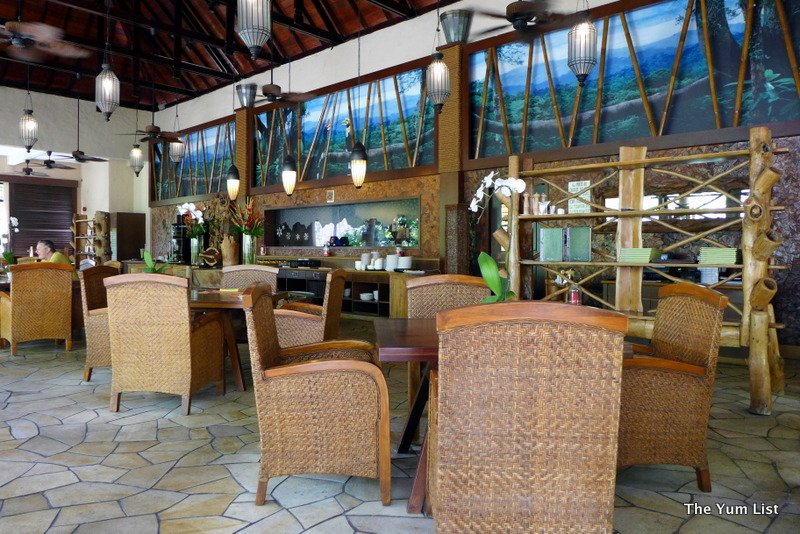 During our three-day two-night stay here we have the chance to sample across both the lunch and dinner menu.
We are intrigued by the colourful sounding salads and decide to start there.
Orange segments, ginger nut dressing and goats' cheese dance in the Beetroot Salad (RM33). The beetroot is marinated with a moreish spicy overtone that, combined with the subtly sharp goats cheese, makes us both go mmm and long for a glass of crisp Marlborough sauvignon blanc on the side.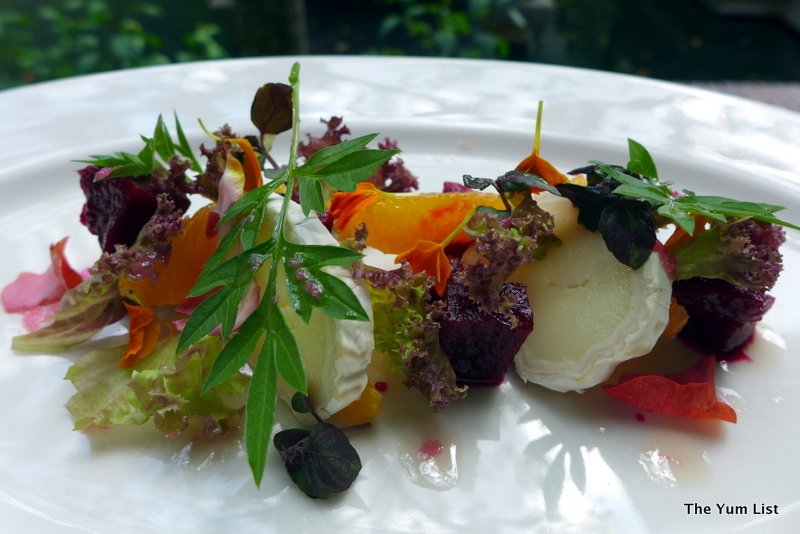 The Banjaran Tomato and Feta Salad (RM33) with cucumber and olives is fresh and light served with a cheeky sweet basil pesto and fleur de sal. We are impressed with the colour and flavour of the Cameron Highland tomatoes and wish we could find similar in Kuala Lumpur! Prawn Cocktail with Kaffir Lime, and Mango (RM38) is again a prettily presented, small but flavourful, portion. We find the salads to be delectable nibbles, but they are definitely appetizer size.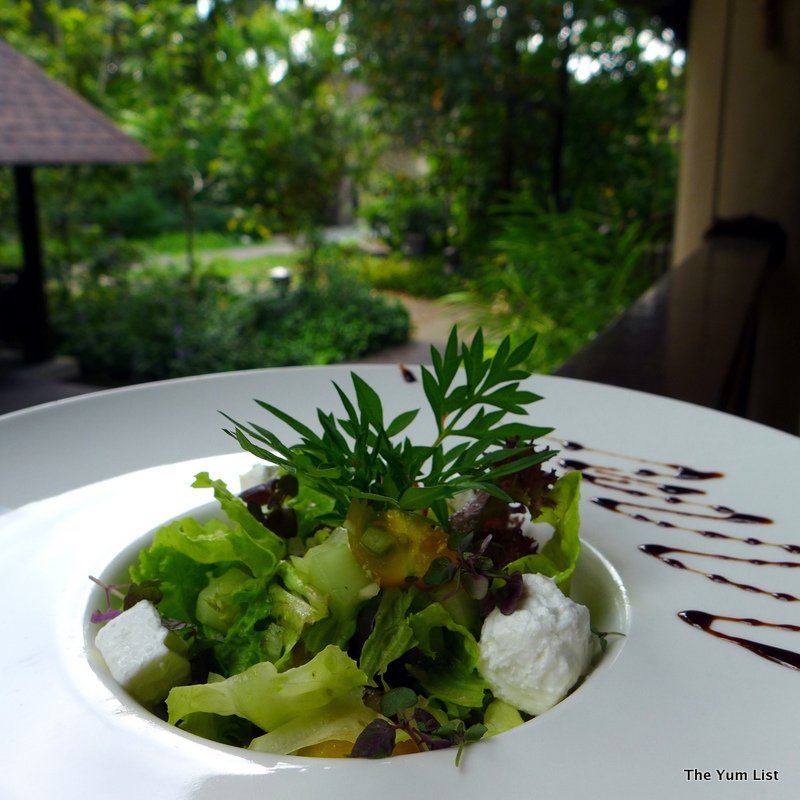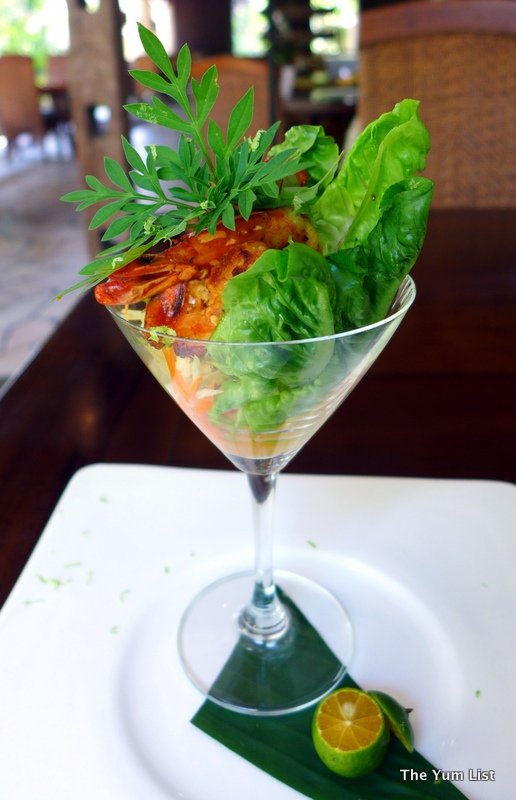 We taste two soups. The Pumpkin (RM 41) is smooth and creamy, with a local twist of coconut milk and lime leaf. Potato and Leek Soup (RM 41) is delightful with a quail egg, micro greens and truffle oil, and has a similar creamy texture and taste.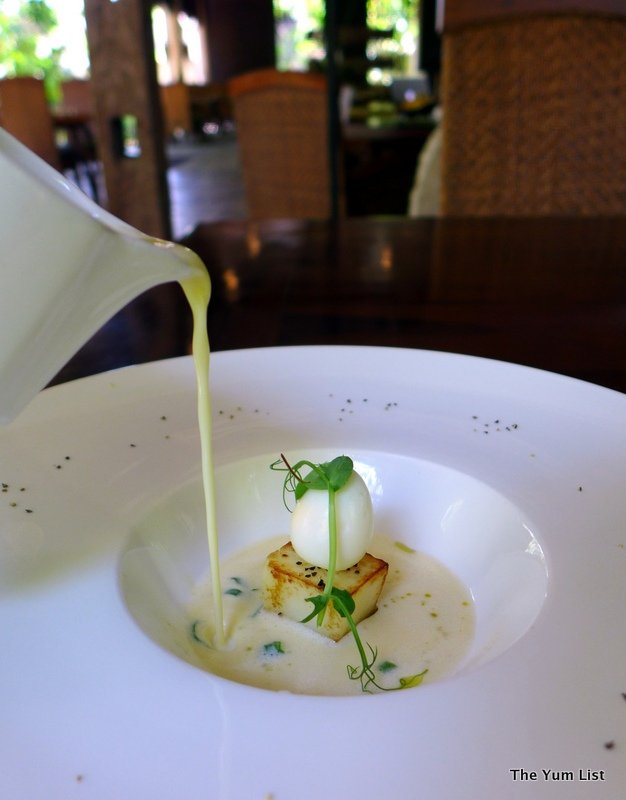 Not ones to be on the diet train, we're grateful to see that our first main dish, a creamy Risotto with Wild Mushrooms is more substantial. 'Look at all those gorgeous fresh veggies!'squeals Mon. And indeed the plate is loaded with chunky fresh colourful veggies, too many to count. The risotto has a good texture and a subtle blend of cheese and pesto in the flavour.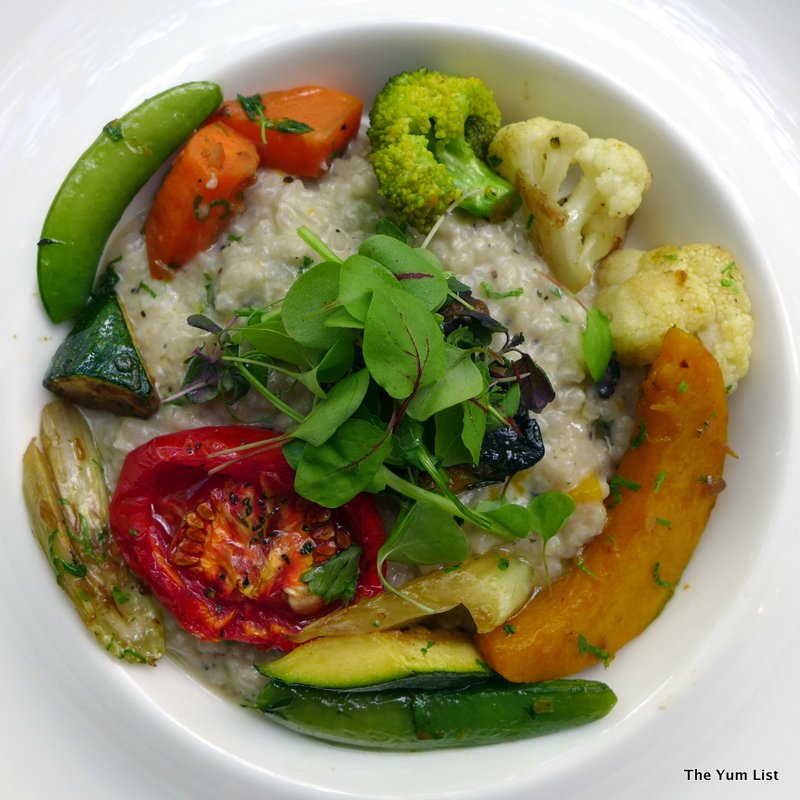 You know that we are fish fans so you won't be surprised that we enjoyed the French Mustard Crusted Salmon (RM75) with tomato and butter sauce and a delicious green lentil salad. The Sea Bass (RM75) comes pan-seared with a flavourful fennel salad, orange roasted almonds and sweet cilantro pesto.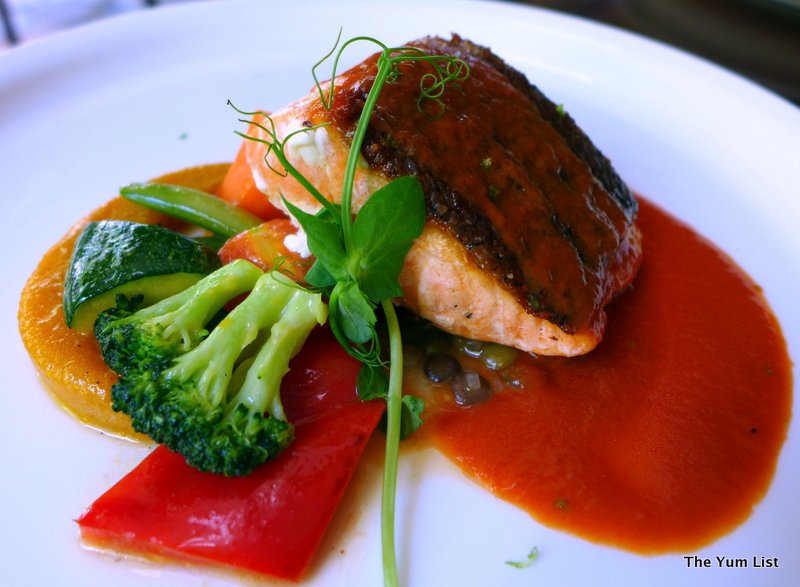 An unusual Malaysian styled dish, Udang Galah Panggang Kuah Percik (RM 70) – grilled local fresh water lobster- comes with sweet and spicy coconut cream and seasonal vegetables More crunchy fresh veggies and those yummy deep red tomatoes. The texture and taste reminds of a satay but more peppery and coconutty. Scrum!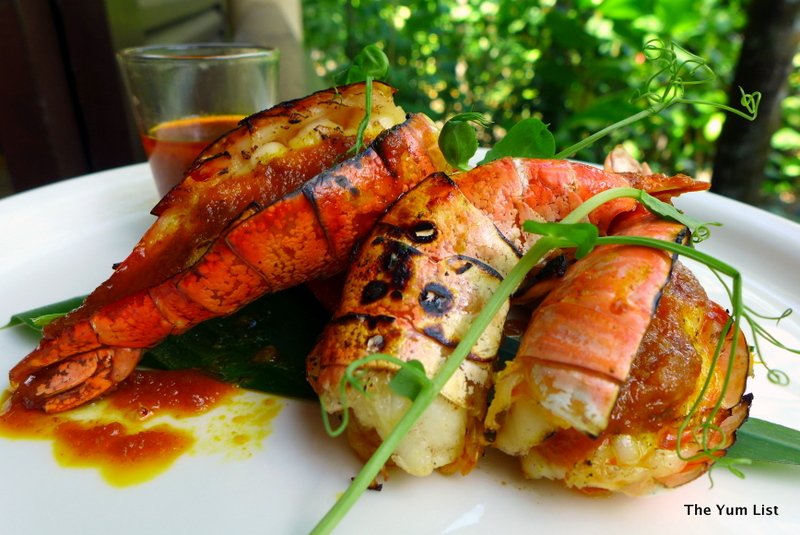 We love the attention to detail in the presentation of these dishes, being prettily arranged with scatterings of tiny fresh herbs and edible flowers.
Dessert selections are nicely sized, beautifully presented, and always accompanied with fresh fruit. We enjoy an oozing Chocolate Fondant with Mango Salad and Fresh Berries (RM30). The signature Pomelo dessert, Caramelized Lemon Parfait (RM33), which features pomelo and kaffir lime leaf proves to be fresh and light and is Mon's favourite.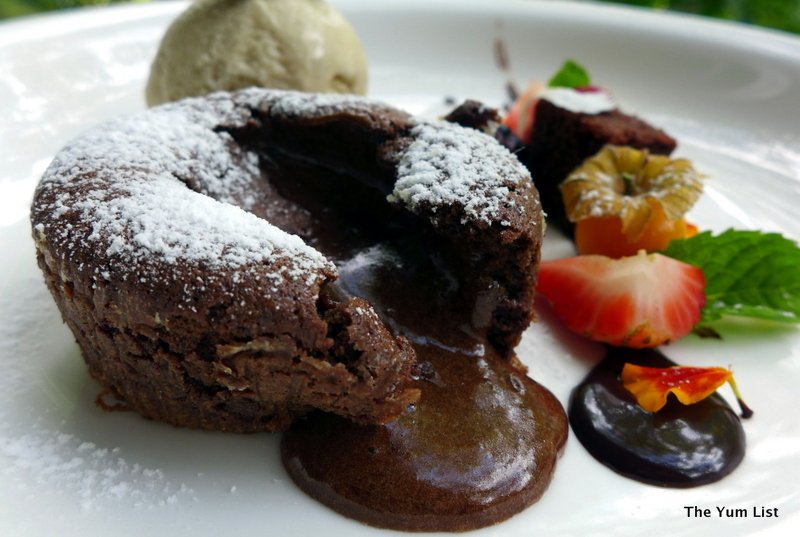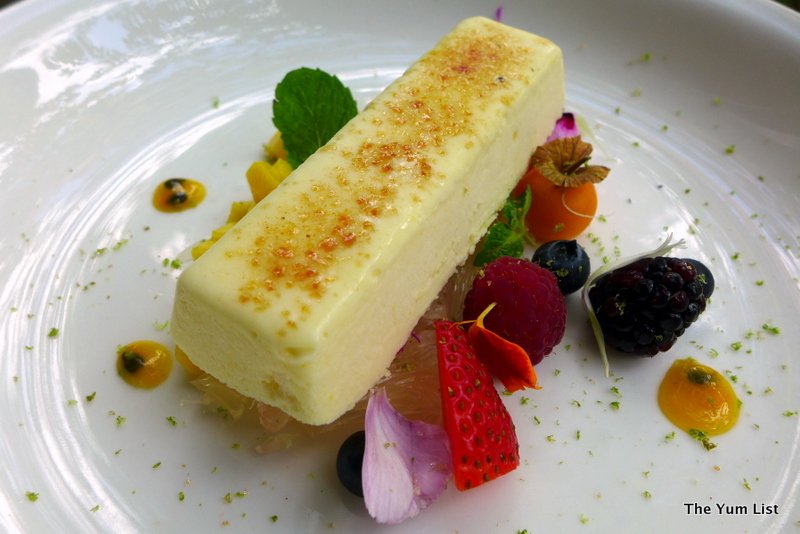 Dinner is an elegant affair with black clad waiters floating between crisply draped tables. The menu, more extensive than lunchtime, needs a lot of discussion to ascertain the best choices.
For starters we go for seafood with the Lemongrass Crispy Prawn (RM 45) atop a salad of citrus fruits, the ubiquitous pomelo, jazzed up with a chilli ginger zing and a cashew nut sesame seed crunch. Ginger also features lightly in the creamy Lobster Soup (RM 41) poured over a baby soft shell crab.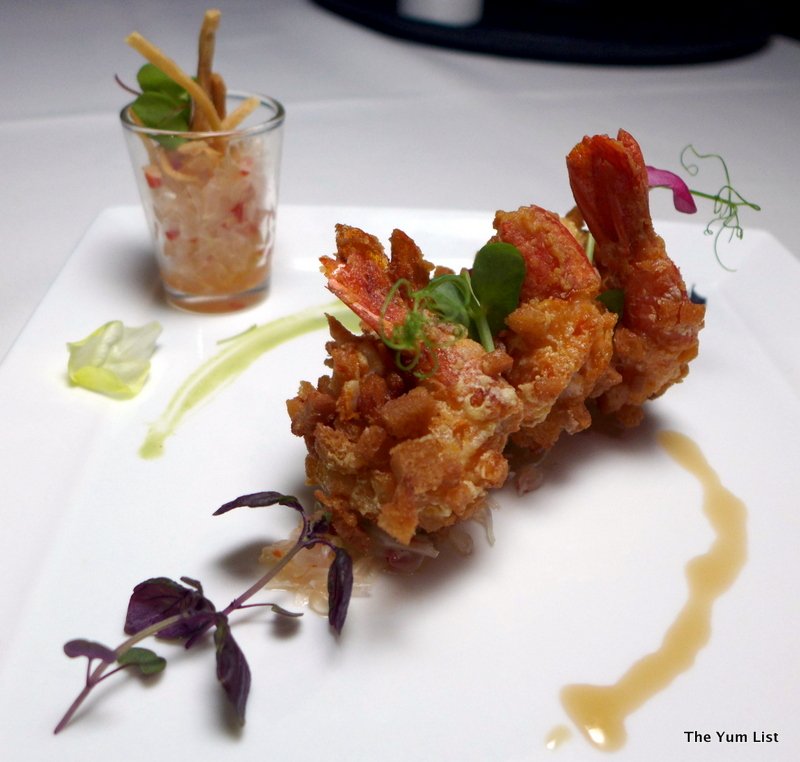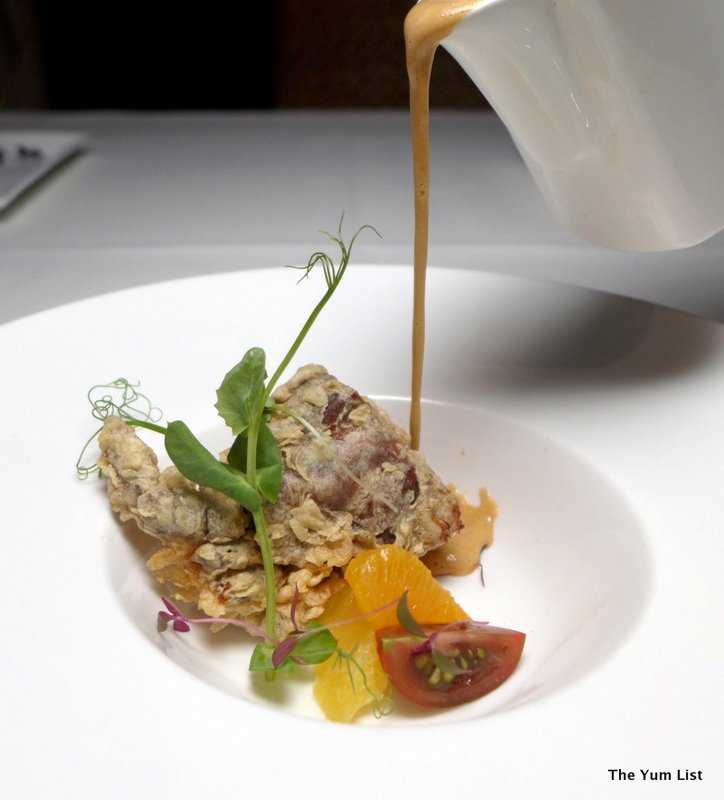 The kitchen at Pomelo is strong on presentation and we love the look of our Cod Fish (RM 75) steamed with pomelo ginger, asparagus, wok fried vegetables and hazelnut with lemongrass emulsion, and the very pretty Caramelized Chicken Breast (RM70). The mango papaya chutney, red curry foam, sesame seeds and pak choy make the poultry my favourite dish of the night. We love the different flavours but it's the quantity and freshness of the vegetable, which make this a real winner.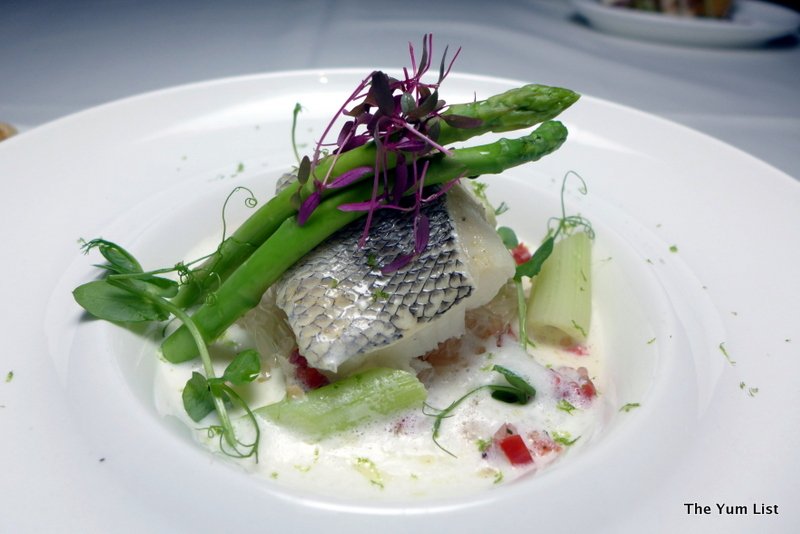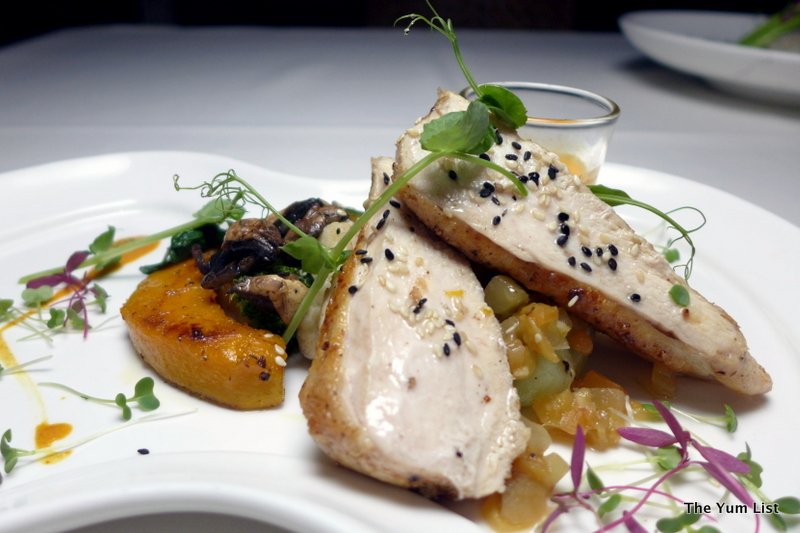 On our second evening we are offered a taste of what was served as part of the New Year's set menu, a quartet of dishes so delectable that we demand they add them to the regular menu so everyone can enjoy them all year through. A lightly spiced coconut Laksa with King Prawn is heavenly with light spices and a slight emulsification. Black Cod, oven roasted, is melting and flaky, the bell pepper coulis bursting with flavour and an imaginative zing of kaffir lime and turmeric through the green pea emulsion gives the dish an added zing. The meat option offers the double indulgence of truffle potatoes and chive double cream with tender and fulsome Black Angus Beef. To end, a light Marscapone Parfait with wild berries and almond crisp: one could almost wish it were New Year's here every evening!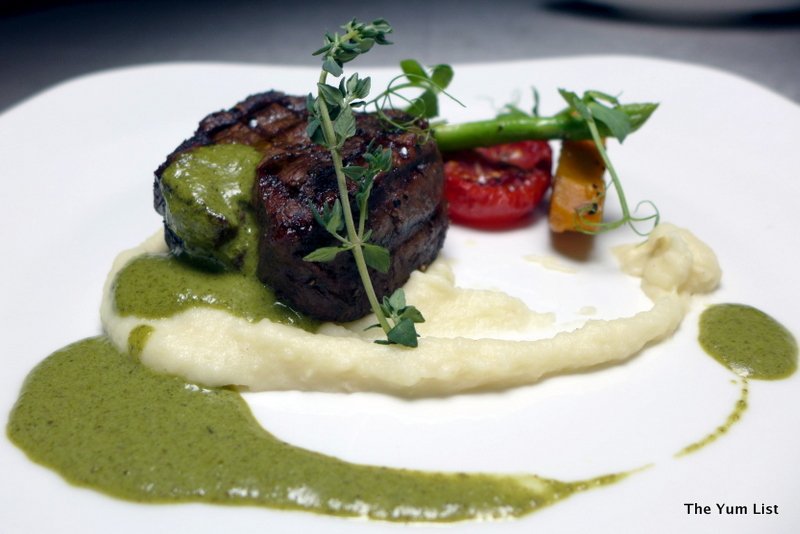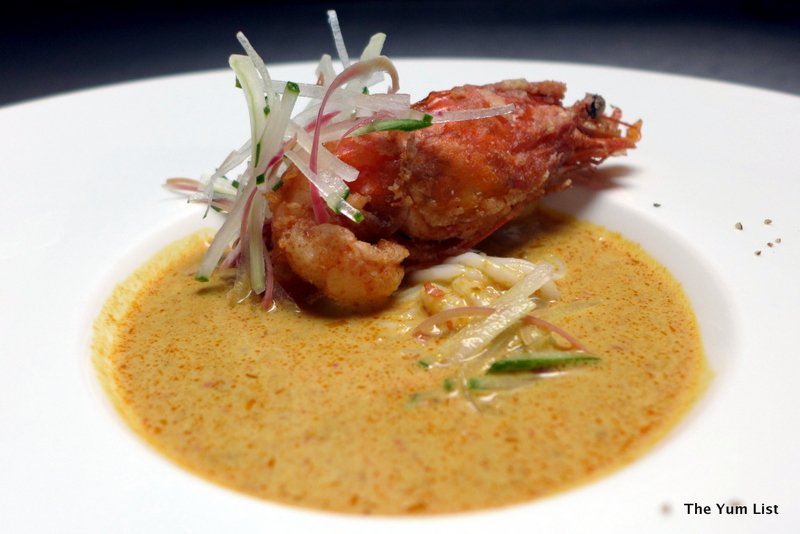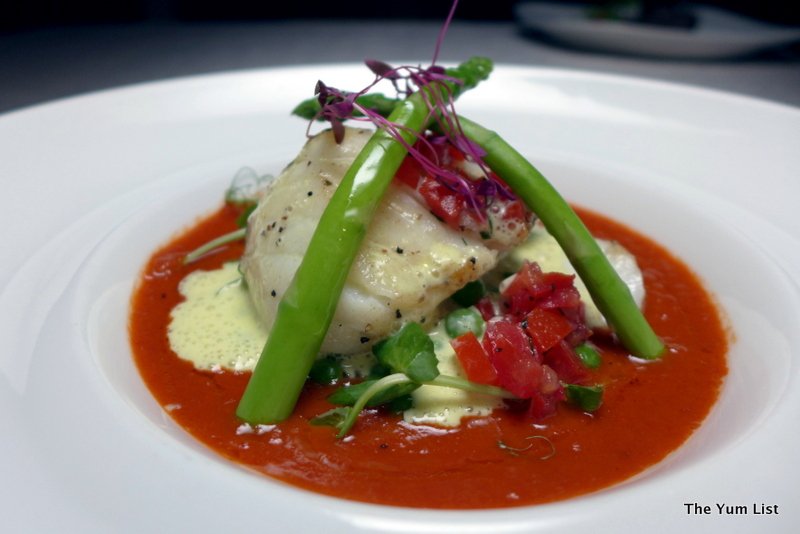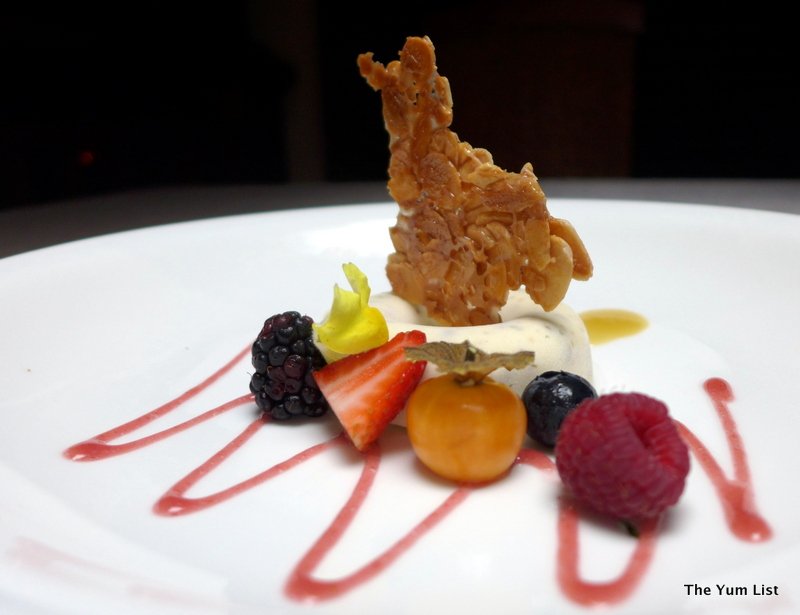 Although service is meticulous, Pomelo does typify the relaxed pace of spa retreat dining. Everything is freshly prepared to order so do not come in a hurry, be prepared to spend time savouring the environment as well as the food.
Reasons to visit:  wonderful natural setting, bountiful use of fresh colourful veggies, delightful presentation, impeccable service.
Pomelo
The Banjaran Hotsprings Retreat
No 1, Persiaran Lagun Sunway 3
31150 Ipoh, Perak
Malaysia
www.thebanjaran.com
+6 05 210 7777