Words: Kristin Cosgrove   Photos: Monica Tindall
Valentine's Day is coming, the day when we try to find the perfect way to say, "I love you" and "You are appreciated," to our spouse and significant others.  In a world where even a few minutes of alone-time is scarce and children are constantly demanding attention, wouldn't it be great to have a few hours with your loved one, a chance to relax together and get pampered at the same time?  If you ask me, that's one great gift, and one that both the giver and the receiver can appreciate.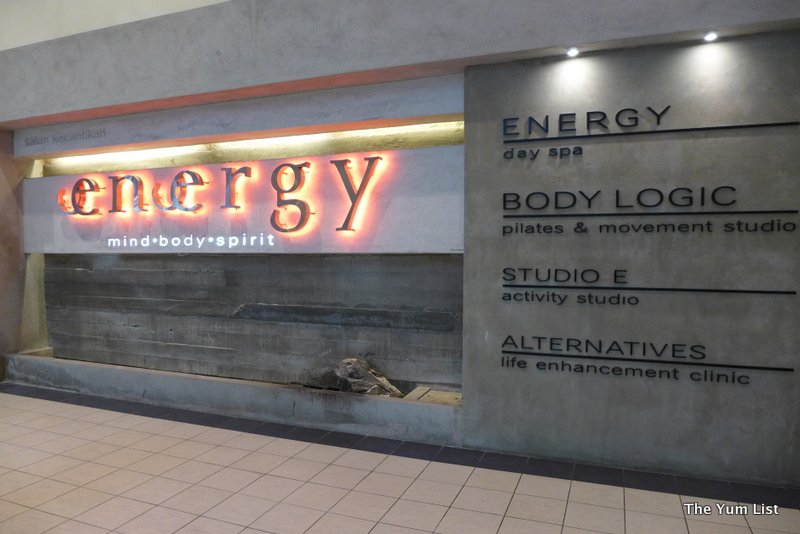 Energy Day Spa is currently offering two fabulous Valentine's Day promotions designed with a couple in mind. Package A includes a steam bath, body scrub and relaxation massage, while Package B includes a steam bath, relaxation massage and maintenance facial (prices listed below). Both are available until February 29th and include significant savings from regular prices.
Energy Day Spa has a stellar reputation with the expat crowd in the Ampang area and having been a customer myself for several years now, I was more than happy to accompany editor Monica to sample couple's Package B as a "girlfriend afternoon." If alone time is more your bag, or you suspect your sweetheart might enjoy a break on his/her own, packages for individuals are also available.
Entering the serene lobby, I feel myself relax immediately, sensing the indulgent treatments to come.  Staff attends to us right away (customer service and staff training at Energy is very good) and as we step across the wooden walkway into the treatment area we are given slippers and a locker key.
The locker room is well-equipped and very clean, with two showers, toilets, and a private changing room.  We slip into our white, waffle weave spa robes and leave our electronics – and worries – locked safely away. We step down the hall to wait in the relaxation room where a cool, tea-tree oil scented cloth and red date tea await us. Red date tea, said to have anti-aging and blood replenishing properties, happens to also be incredibly tasty.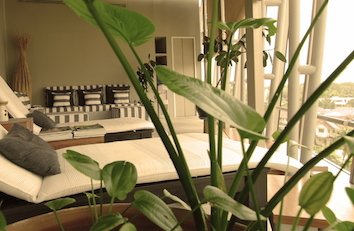 This is one of my favorite parts of being treated at Energy, the expectant wait in the relaxation room as our therapy rooms are made ready, a time to catch up and chat, enjoy our tea and the peruse the latest expat magazines. This never lasts very long – before we know it, the steam room is sufficiently… well, steamy, and we are escorted to our first experience in our treatment trio.
In the steam room we are able to spread out and relax, cloaked in steam and the faint scent of eucalyptus. I feel my sinuses and pores opening, and my skin drinking in the moisture.  Sweating, I can almost feel the toxins leaving my body. Muscles unwind, the mind stills.
Properly relaxed and loosened, we are primed for the next treatment, a one-hour relaxation massage. This afternoon we opt for separate rooms, but couples are catered to in generously spaced couples rooms.  It's a nice chance to continue talking, or just enjoy the silence and the fact that no children can interrupt!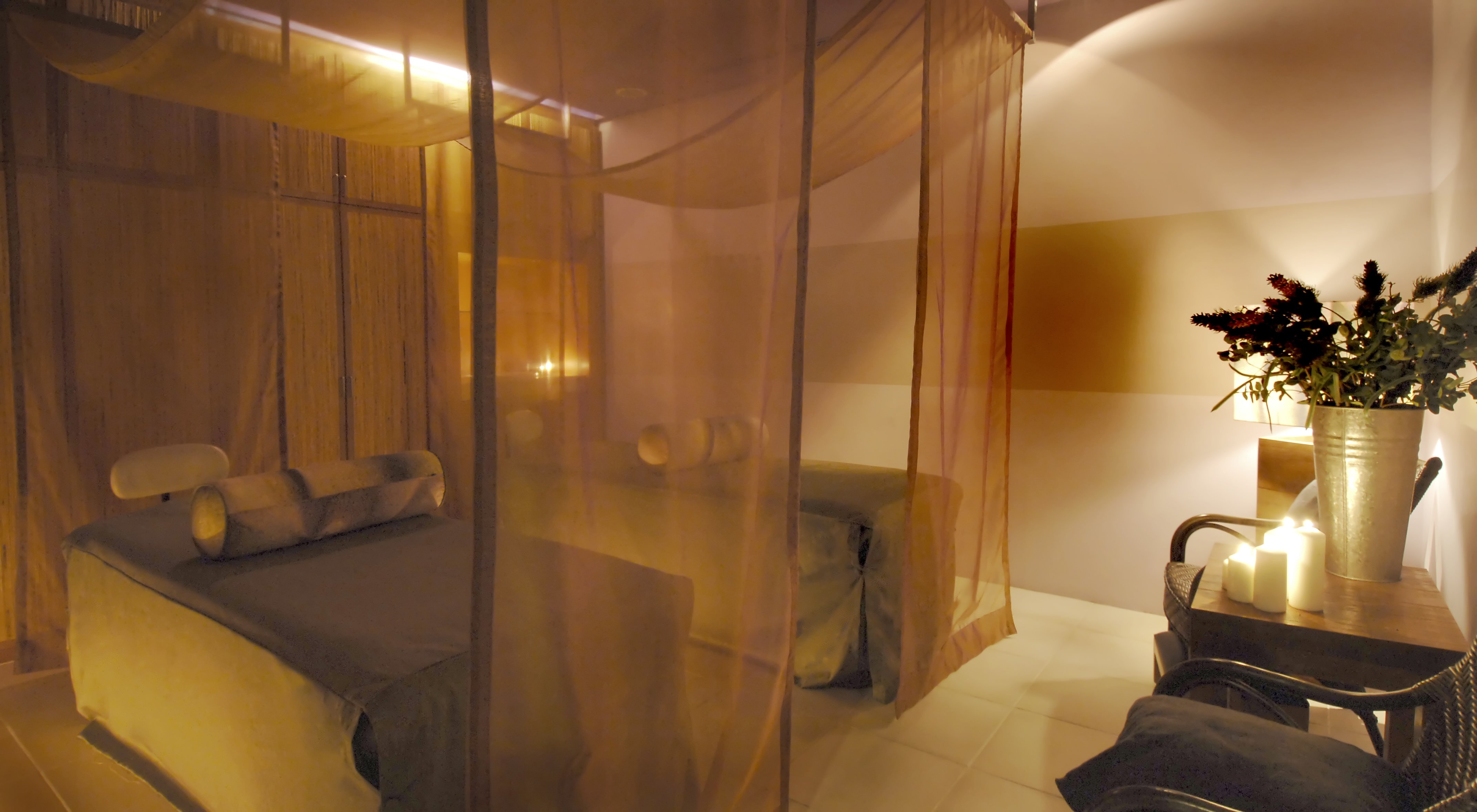 Energy therapists are all very caring and usually begin by asking if there are any trouble areas I'd like to have worked on, as well as my preference for massage pressure. I lay on the massage table, which is covered with an electric blanket and cozy warm.  Oh yes, this is the life. The knot in my shoulder is given proper attention, and soon I find myself drifting blissfully into oblivion.
The end of the hour comes too soon (doesn't it always?), but I'm cheered knowing this is not the end of our spa journey – a facial is the finale.
My Maintenance Facial begins by gently removing my eye make-up and then application of a cleanser on my face and neck.  Energy uses Swiss Line products, a luxury, anti-aging skincare brand, (also available for retail sale).  Another cleanser follows, then a steam for the face to open the pores and allow for comfortable extraction of unsightly whiteheads and blackheads. The therapist is gentle and quick, and applies a serum to reduce redness. A thick mask for exfoliation takes off the dull top layers of skin, allowing new, supple skin to show through. The experience ends with a gentle face massage including the head and neck.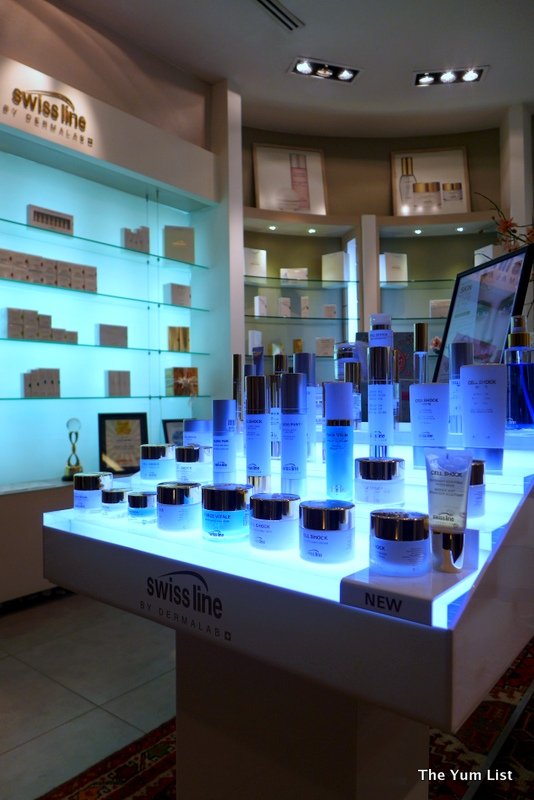 The treatment drawing to a close, I'm offered another chance at the relaxation room, but alas, it just feels too indulgent. Time to head home. After reassembling myself in the locker room, I marvel at how my skin is glowing, and vow to return regularly for facials. Days later, I'm still pleased with the results!
I leave Energy refreshed and rejuvenated in both mind and body, feeling like a new lease on life has been bestowed. For me, there exists no greater gift!
Energy Day Spa Valentine's Packages available for use February 1st – 29th
Package A
Steam Bath (30 min.), Coconut Body Scrub (30 min.) and a Relaxation Massage (60 min.)
Promo Price for 2pax: RM499 (Regular Price Rm660)
Promo Price for 1 pax: RM275
Package B
Steam Bath (30 min.), Relaxation Massage (60 min.) and a Maintenance Facial (75 min.).
Promo Price for 2 pax: RM619 (Regular Price: RM826)
Promo Price for 1 pax: RM349
Reasons to visit: A chance to reconnect with sweetie while being pampered in a serene atmosphere by quality therapists, or an indulgent afternoon escape for yourself at significant savings from regular prices.
Energy Day Spa
Lot 4, Level 4, Great Eastern Mall,
303 Jalan Ampang
50450 Kuala Lumpur, Malaysia
+603 4256 8833
www.energymindbodyspirit.com