Shaun Humphries and Monica Tindall
As a product of the 1980s, I know all about VCRs. For those of you not so familiar with the decade of hair metal and zipper ties, a VCR was an oversized electronic device that allowed you to play movies at home.
It was an awesome invention that not only paved the way for Laser Discs (don't ask), but were also so expensive that you had to rent the machine at the same time (and place) you rented the videos. I didn't know anyone that actually owned a VCR until the 90s were on the horizon.
Thankfully, VCR cafe, tucked neatly in between Chinatown and Bukit Bintang in the heart of KL, is much more affordable – and not at all stuck in the 80s.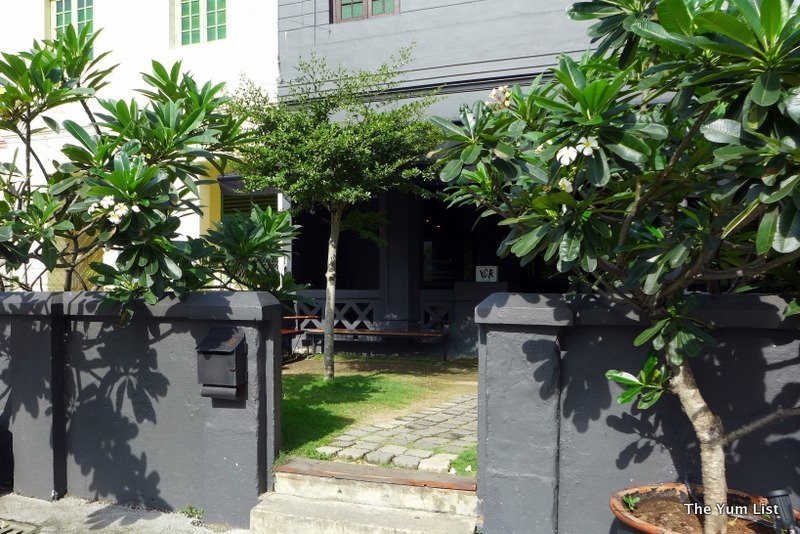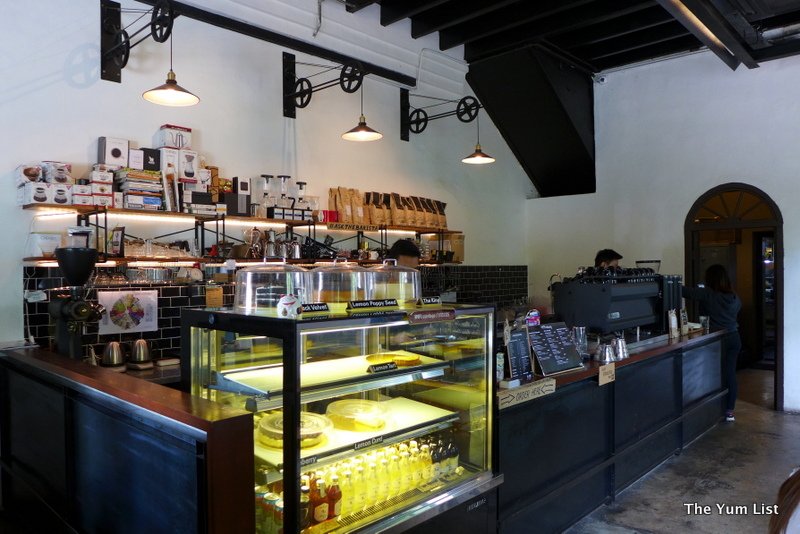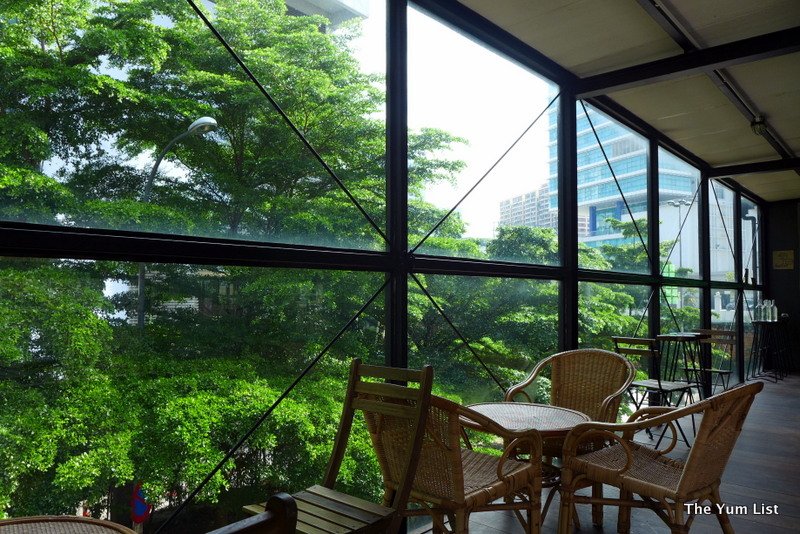 As explained by Head Chef Ivan, the name of the bright, welcoming cafe originates from a time long ago when the space was used to rent movies (and likely VCRs too). Also, a quick glance up at the first floor from the outside uncovers a distinct likeness to a giant VHS tape (not to be confused with Beta, of course).
With the mystery of the name solved right at the beginning of our visit, it was time to get to know VCR's new menu, which was carefully (and creatively) put together by Chef Ivan and launched in December.
Trained in France and armed with food influences from all around the world, Ivan challenged himself to put together a menu that takes common dishes served in KL kitchens and add in his own special twist. Using primarily local, carefully selected ingredients and preparing a ton of the menu items in-house, VCR's food strives to offer the familiar in a fun, different way.
"You will recognize the names and textures of the food, but it will be more interesting to eat," said an openly excited Ivan when describing his menu. "It's a fun challenge for your senses."
While the main focus of our visit was on the grub, we couldn't ignore the coffee, which has been the VCR backbone from day one. Using beans from Artisan Roast, their espresso-based coffee is rich, flavourful and provides a welcome hard-right jab to your morning.
Enjoying a Long Black (RM9), Macchiato (RM10) and Flat White (RM11) during our meal provided just enough caffeine to ensure we didn't get sleepy with all the calories we were consuming.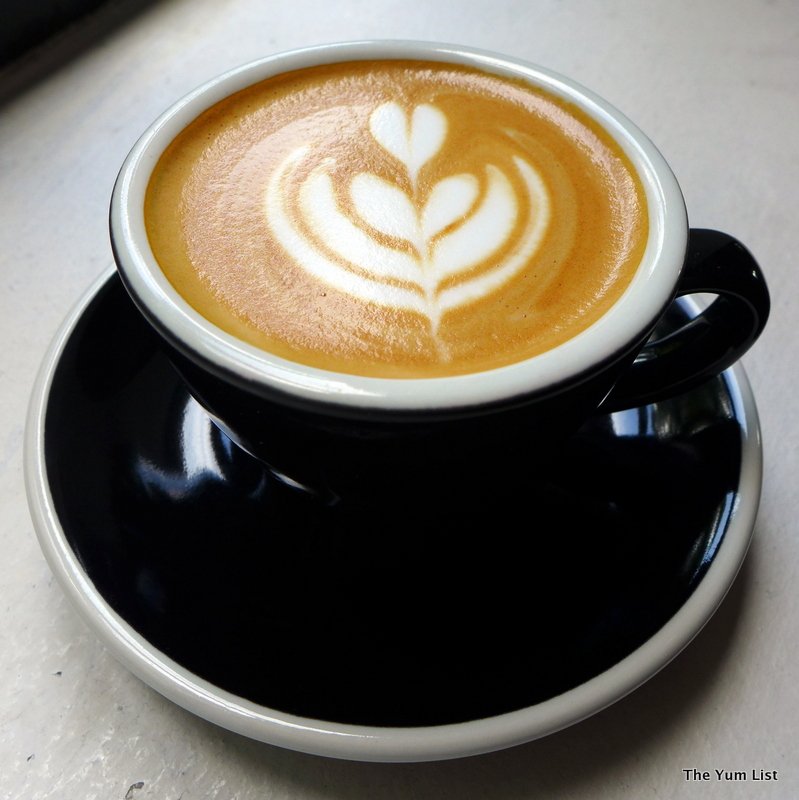 Because it was morning, we started off with the crunchy, homemade Granola (RM 18) served with seasonal fruits (five different ones to be exact), Greek yoghurt, and oolong peach infused milk on the side. Topped with fresh chia seeds, this a great way to kick-start your senses and check off all your food groups. The generous serving also means you won't need to snack before lunch.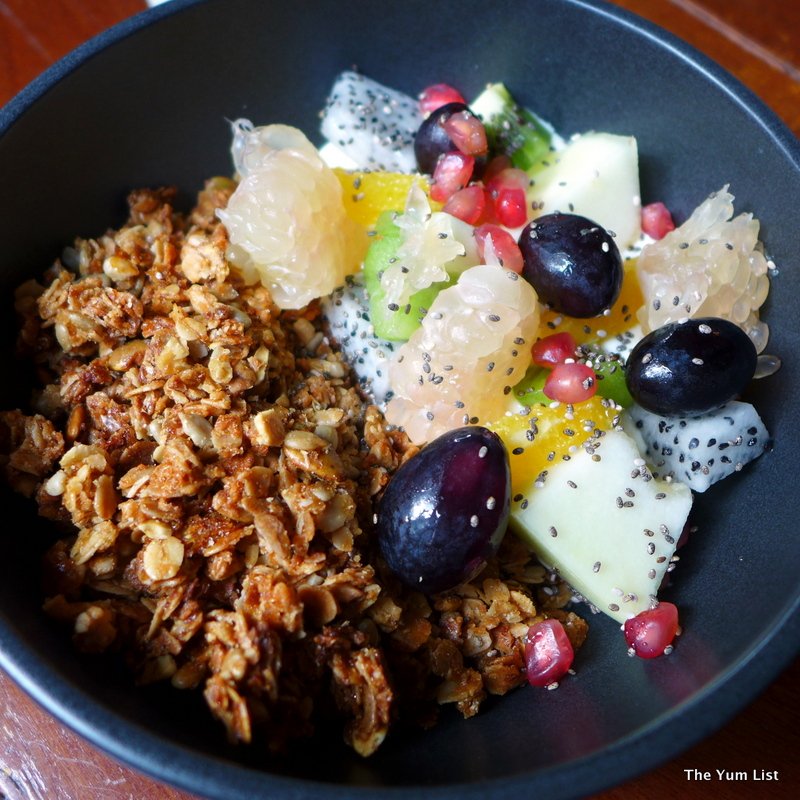 Working up to the more substantial, we took down the Squash Toast (RM 18) next. Served on delicious, homemade sourdough toast, the lovely orange roasted squash was accompanied by tangy onion jam and a locally-made English smoked chicken sausage (VCR is pork free). Featuring a honey-lemon vinaigrette salad on the side and a sprinkling of tiny and magical chia flowers on top, this dish has it all.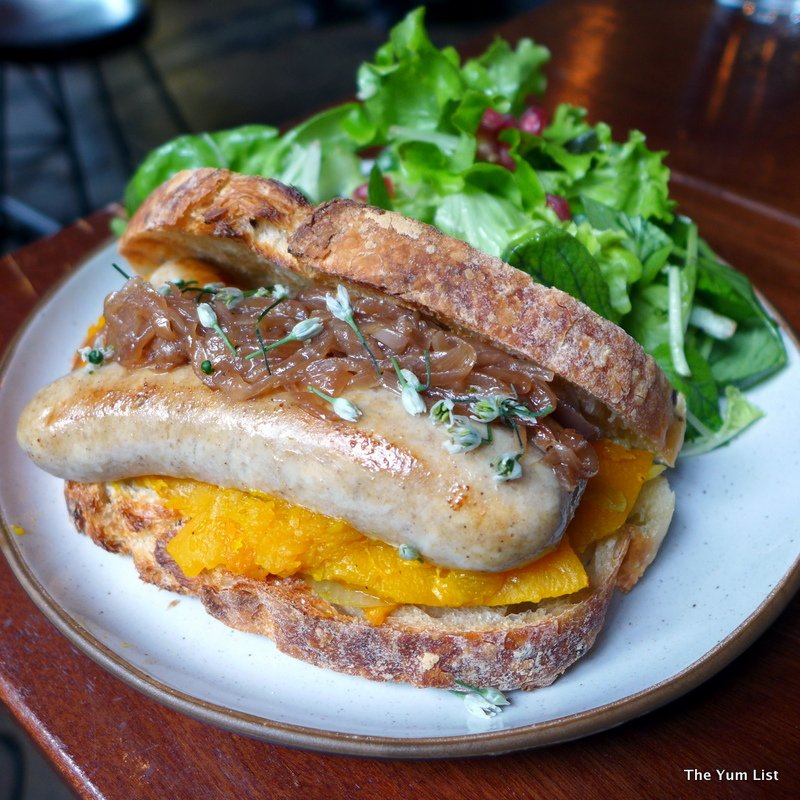 Our next dish was the big kahuna. The Hamachi Royale (RM28) is large in size and taste. If you enjoy fish and focaccia – mixed together at the same party in your mouth – then you will love this creation. Highlighted by large pieces of house-cured hamachi (also known as amberjack fish), the Royale also features 63-degree eggs, hollandaise sauce, and kale – all served on two large pieces of light and flavourful homemade focaccia bread.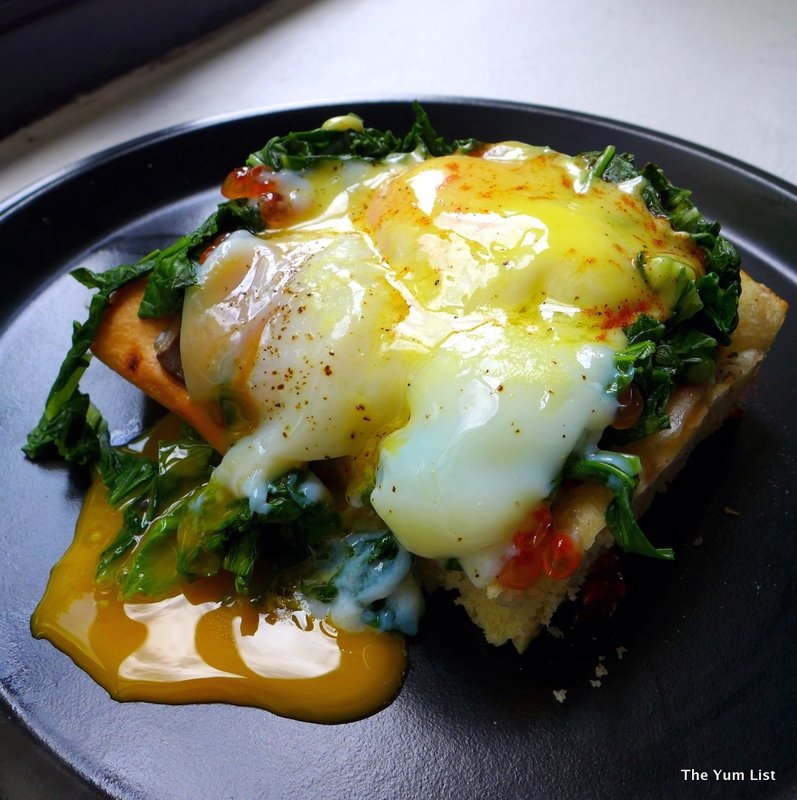 Our final main was the delightfully presented Soft Shell Crab Burger (RM 24). Before the deep-fried crab could escape the bun, we started to enjoy the soft and subtly sweet meat served with a squeeze of lemon, homemade tartar sauce, sunny side-up egg, onion jam and quick pickle cucumber. It's a jam-packed burger that's a lot of fun to eat.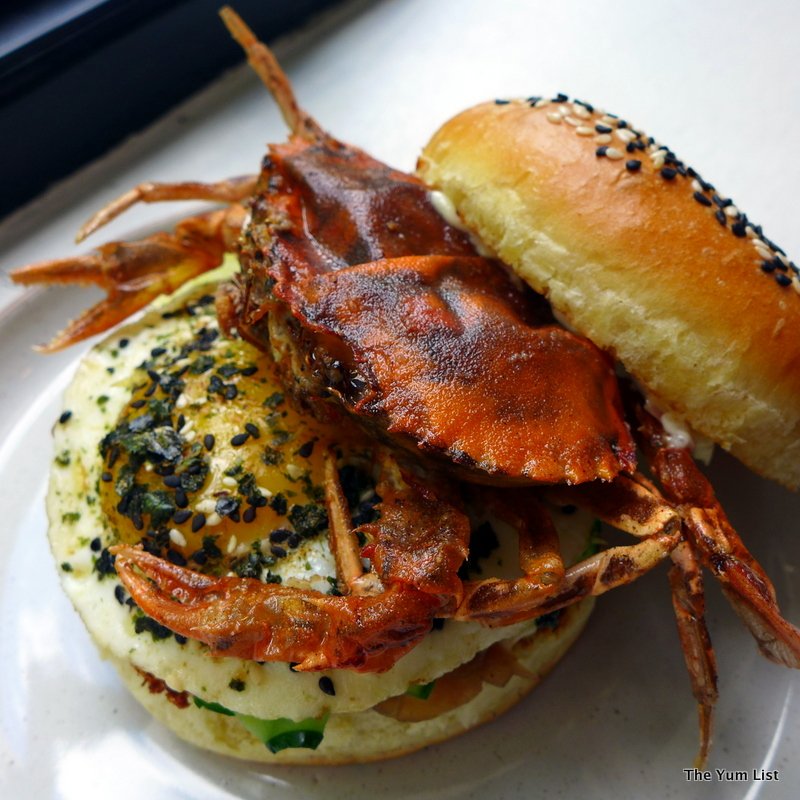 With our carb and protein loading complete, it was time to increase our sugar intake. Hong Passion (RM 20) is a generous bowl of homemade coconut sherbet, chocolate soil, dehydrated chocolate mousse and passion fruit curd. Inspired by a visit Chef Ivan made to Sydney, if you can eat this on your own, we'd all be impressed. However, if you don't finish this delicious creation, shame on you (and give me a call. I'll help you out.)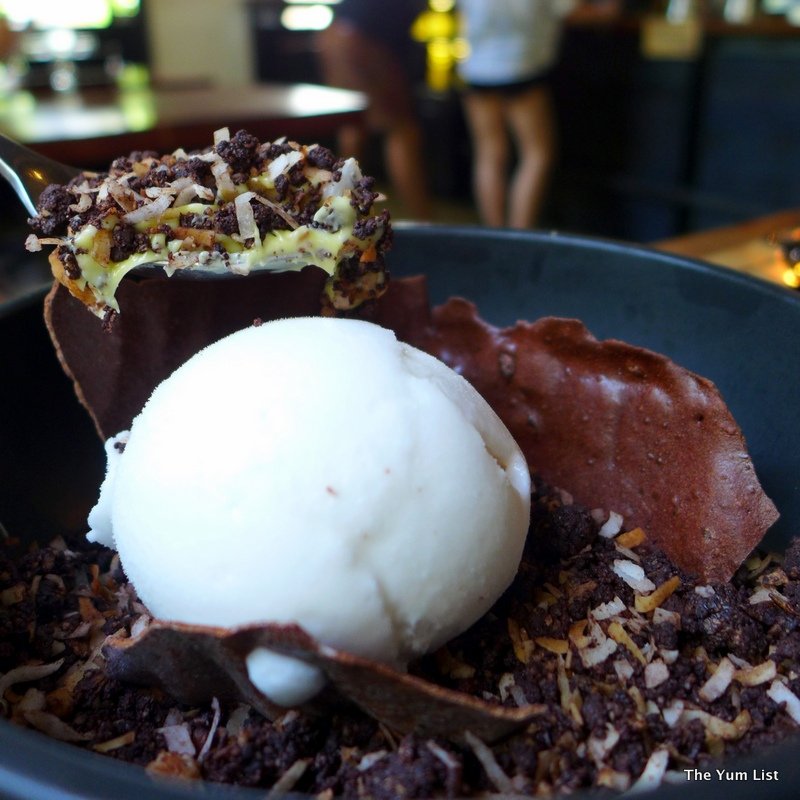 Pretty Cruel (RM 22) is the chef's wicked sense of humour on full display. Containing pretty much everything that increases your waist size – and tastes scrumptious – this dessert might soon be ruled illegal. Featuring homemade Valrhona chocolate ice cream, deep-fried banana wrapped in kataifi noodles, fluffy brioche toast, special Mars bars and raspberry curd, you'll want to bring a friend (or two) along to eat this one. It's so good (and definitely cruel for your diet).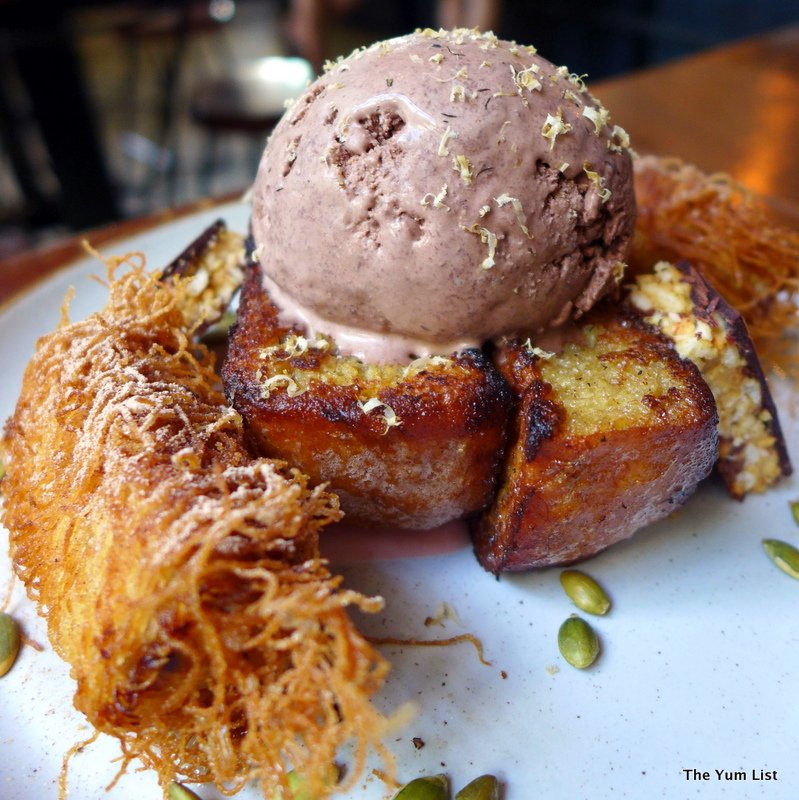 As our journey through Chef Ivan's menu came to an end and I waddled out into the midday sun, it was hard to pinpoint my favourite dish. All I knew was that I enjoyed the adventure and I can't wait to visit again to see what else the chef has in store for us.
VCR is open from 8:30 a.m. until 11 p.m. everyday and can alter any of their menu items for its vegetarian friends.
Reasons to visit: Familiar KL cafe favourites with a twist. Whether it's the homemade breads (the sourdough was our favourite), granola, tartar sauce, ice cream (and the list goes on), you can taste the attention to detail. The humongous and delicious desserts are also perfect for sharing and should be eaten without a guilty conscious.
VCR
2 Jalan Galloway
50150 Kuala Lumpur, Malaysia
+60 3-2110 2330
[email protected]
http://www.vcr.my
#askthechef #askthebarista