Life can get a little hectic in these modern times. Technology should be making our lives easier, however, it oft has the opposite effect. Constant connection puts us on call 24-7, and instead of lightening our workloads, just provokes us to do even more. It can be hard to find balance, but thankfully Shangri-La's Rasa Sayang Resort and Spa in Penang has just the antidote. Besides a comprehensive wellness program, the location itself is enough to make you stop, breathe and reassess what really matters in life.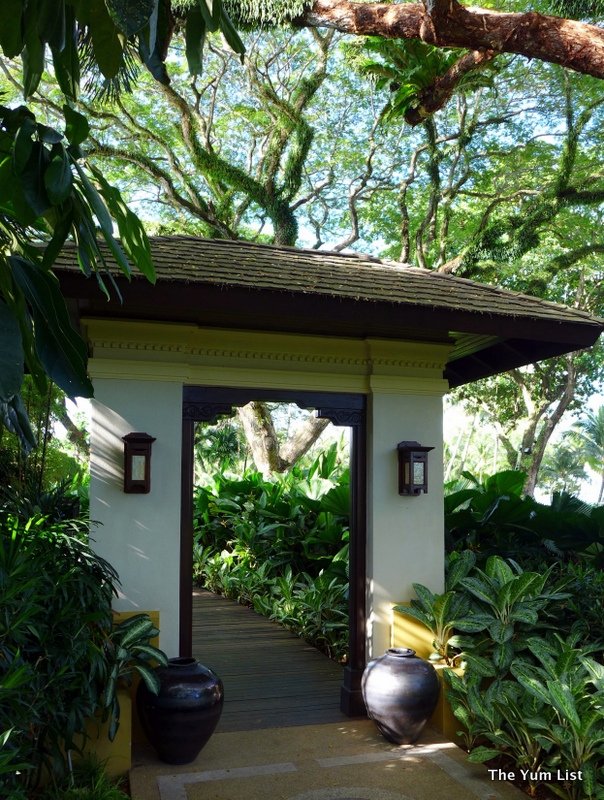 Taking up prime beachfront residence, the property is enshrouded in stunning tropical foliage on three sides and the open sea completes the circle. Even if not a guest at the hotel you can enjoy the spa and dining facilities, but to totally immerse your self in the mindset of relaxation, a stay here is just the thing. So, slow down and smell the frangipanis.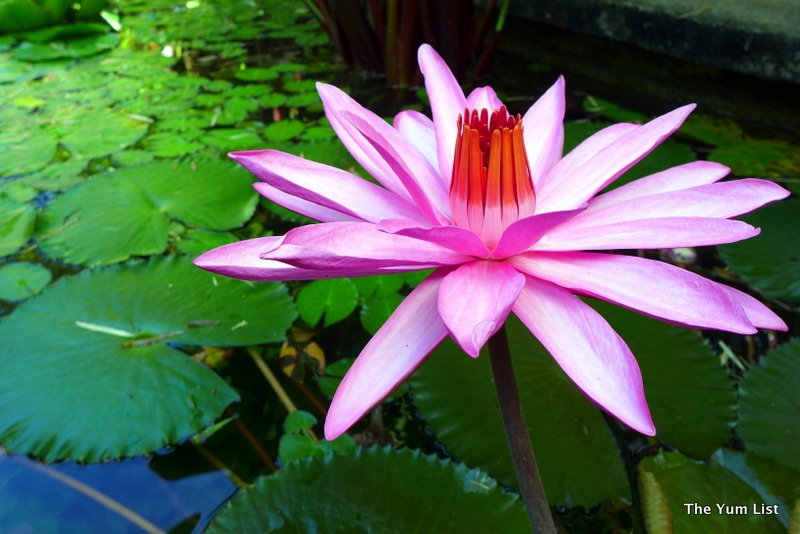 Following a stroll through the magnificent gardens of Shangri-La's Rasa Sayang Resort and Spa, my mind is in a positive frame of mind ready to fully benefit from the spa treatment I've signed up for. CHI, The Spa is comprised of 11 spa villas and a yoga pavilion. Each villa is equipped with a garden, separate treatment room, and private bathing and changing facilities. Some even come with an outdoor spa bath and rain shower.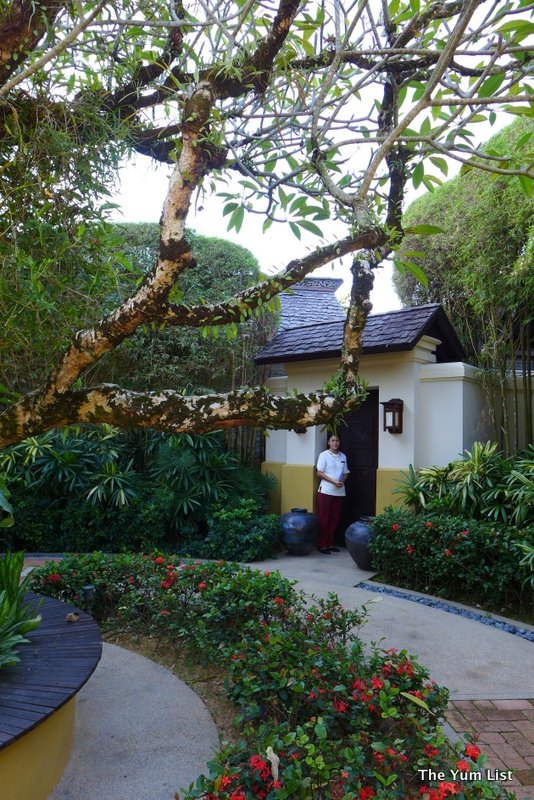 A quick change into spa attire, and my feet are soon in warm water being scrubbed with a gentle exfoliator as part of the pre-massage ritual. The glass walled treatment room can be opened to the garden with sliding doors, or darkened with blackout curtains. As my therapist draws the blinds I relax into the massage bed and appreciate the soft headrest and towel placed under my ankles to ease pressure on my lower back.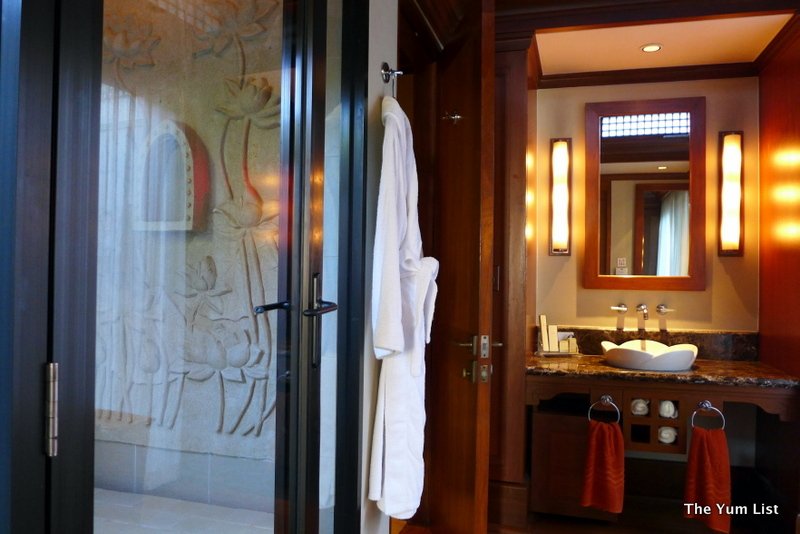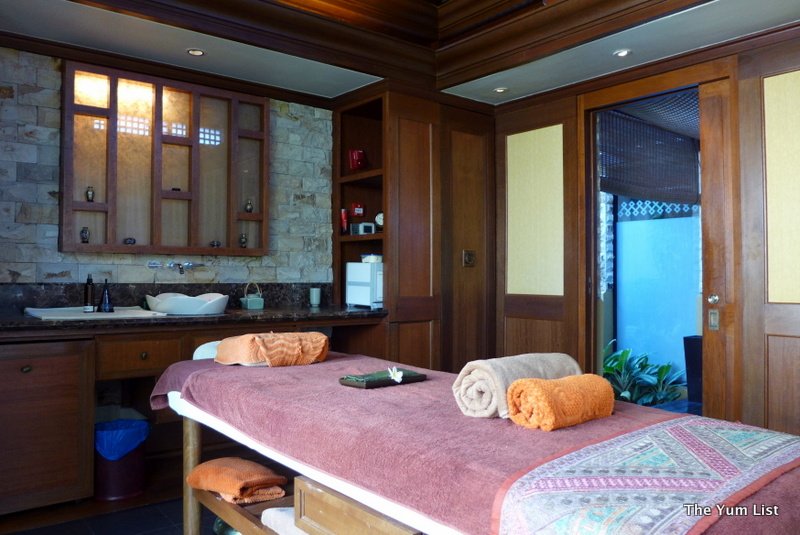 My therapist is extremely talented and has my whole body sighing with the release of tension. The Asian Blend (1 hour, RM290) massage combines Swedish and Chinese tui na techniques to stimulate circulation and restore the smooth flow of ch'i. Heels of hands, knuckles and thumbs exert strong deep movements along my muscles in symmetrical motions. By the end of the session, I have an overall sense of well-being and am wondering what else I can sign up for.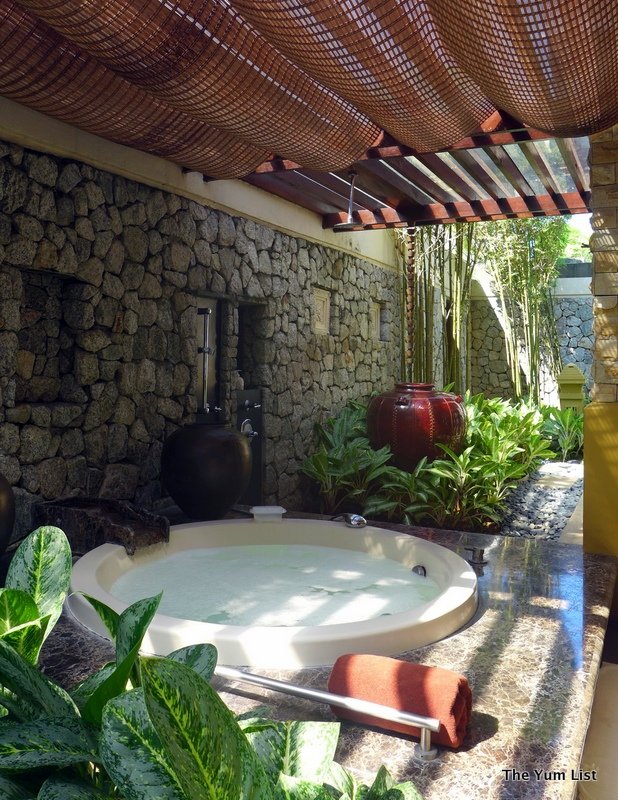 Following the spa treatment I continue on my healthy path with a Wholistic Menu for lunch. A choice of set meals and beverages provides a balance of lean proteins, healthy fats and complex carbohydrates.
The Energizing set grabs my attention with a Club Sandwich (300 calories) and Berries Yoghurt Trifle (RM98). The sandwich is served on rye bread with avocado, grilled chicken, tomato, cucumber and egg making hearty packing. Avocado is claimed as a nutrient-rich food providing potassium, vitamins B and E, and folic acid. Monounsaturated fats are found in the fruit and are said to assist in reducing blood cholesterol protecting against hear disease.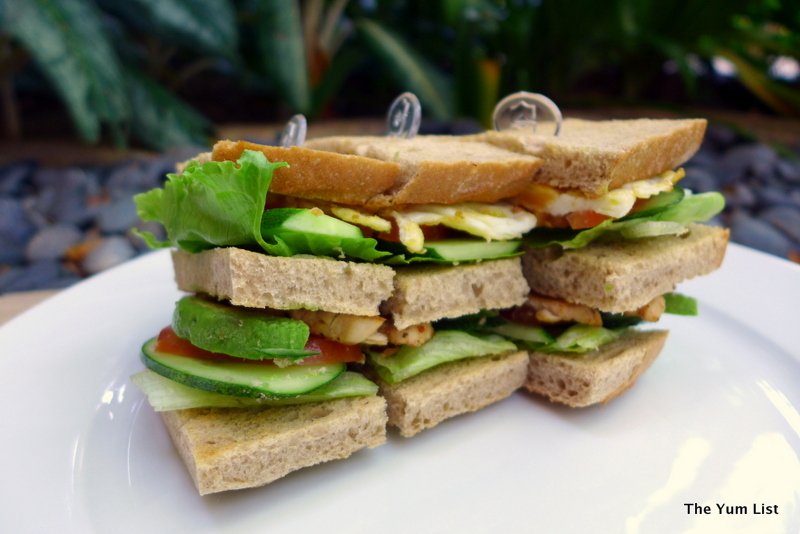 The sweet ending features low fat yoghurt and a generous mix of fresh strawberries and blueberries. The dairy is said to play a role in the prevention of osteoporosis with its high content of micronutrients, calcium and vitamin D. The fruit is rich in antioxidants, vitamin A and beta-carotene, believed to be especially supportive in anti-aging, eye and skin health, and delayed mental decline.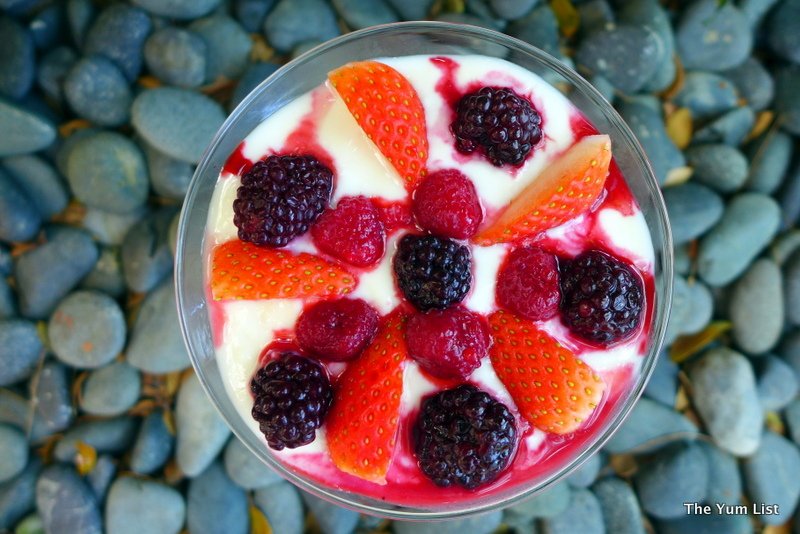 A choice of two beverages is included in the lunch. The Super Healthy blends carrot, celery, orange, romaine lettuce and ginger into a refreshing and revitalizing smoothie. I can also select from a range of fresh juices and teas, but decide on a sparkling water to clear my palate. Depending on the time of day there are also lighter breakfast options, and a full course dinner selection too.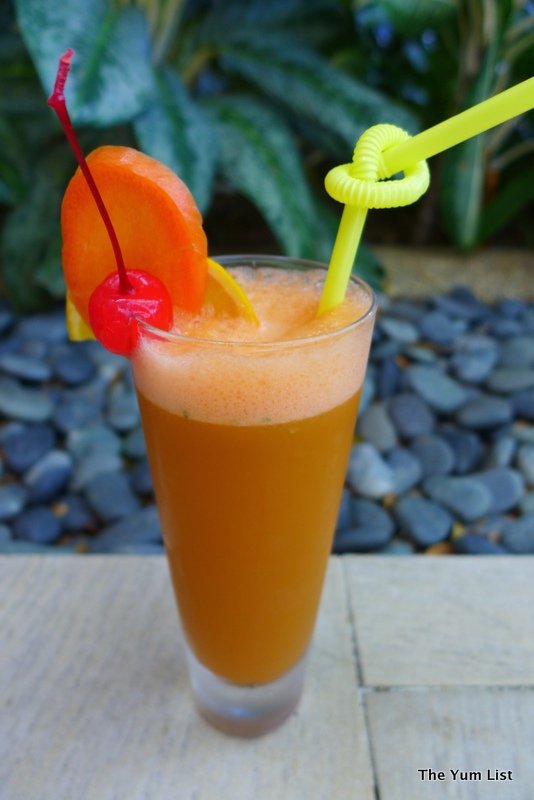 If you'd like more than just a taste of wellness and perhaps care to immerse yourself into a full program for three to five days, then you might consider the Wholistic Wellness Escape Programs found here. Packages include a personal lifestyle consultation, accommodation in a refreshed Garden Wing room, healthy cuisine, daily wellness activities, spa treatments and return airport transfers.
Reasons to visit: stunning location; highly skilled therapists; the option of a complete wellness package for a number of days.
Chi, The Spa
Shangri-La's Rasa Sayang Resort and Spa
Batu Feringgi Beach
Penang, 11100
Malaysia
[email protected]
+6 04 888 8888
www.shangri-la.com/penang/rasasayangresort/chi-the-spa/
Open 10am – 10pm