Words: Kirsten Durward      Photos: The Yum List
Wine lovers living near KLCC will be happy to read of the relaunch of IVIV at the InterContinental as a wine lounge. Offering something a little different with a range of boutique wines by the bottle, by the glass and even by the half glass, the launch we attended was certainly a sparkling event both with the attendees and in the selection of wine on offer. I loved the ice bar with the different sparkling wines, which I hope to get back and try one time. Adding to the atmosphere, a four piece jazz band weaved tunes in the background, at just the perfect tempo and the perfect sound level.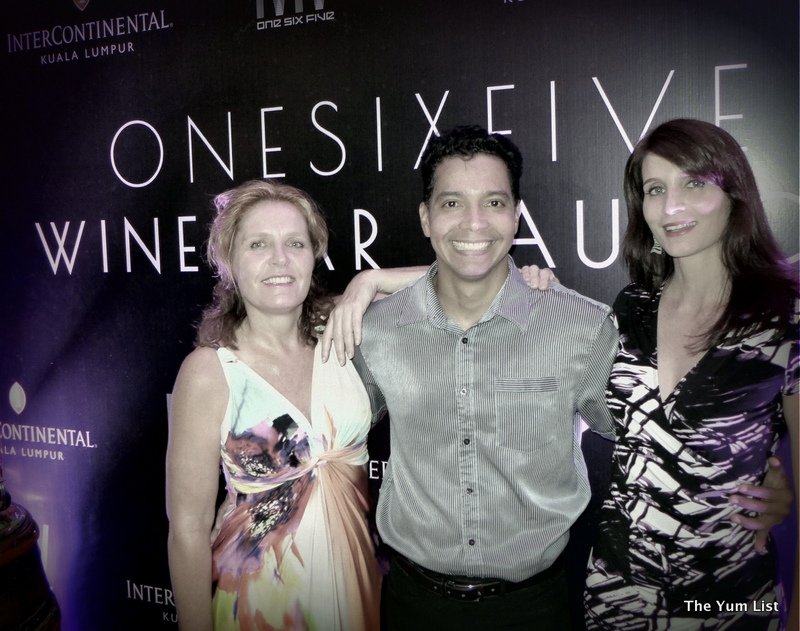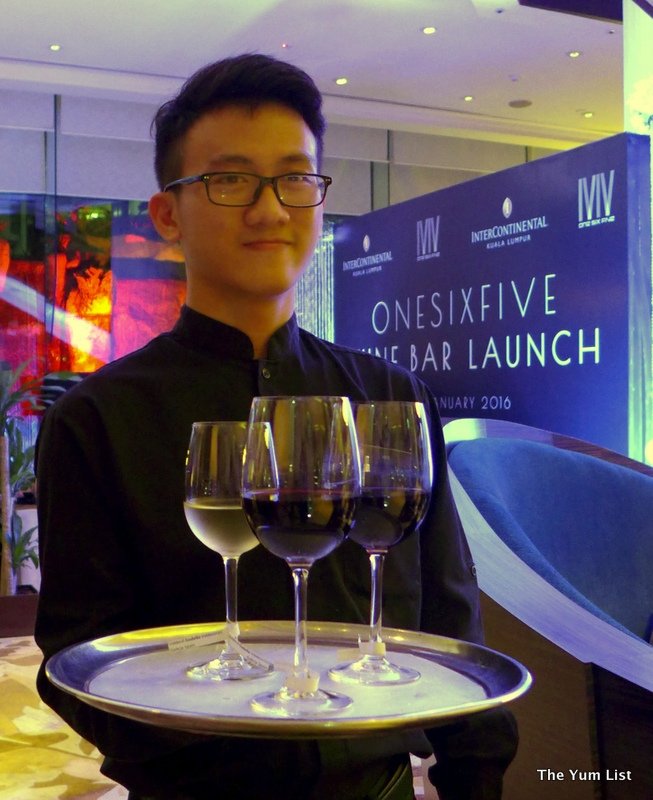 Bubbly tasting for the evening was reserved for a spunky boutique Champagne, Ayala Brut Majeur, which I found quite toasty and dry, and Monica cast it as a masculine style of Champagne. Ayala Brut is exclusively on offer at InterContinental Kuala Lumpur, and balances an aromatic blend of Chardonnay, Pinot Meunier and Pinot Noir, optimally being a promising aperitif. We were both taken by its pocket-sized bottle. Champagne for one? Yes please! We never say no to bubbles!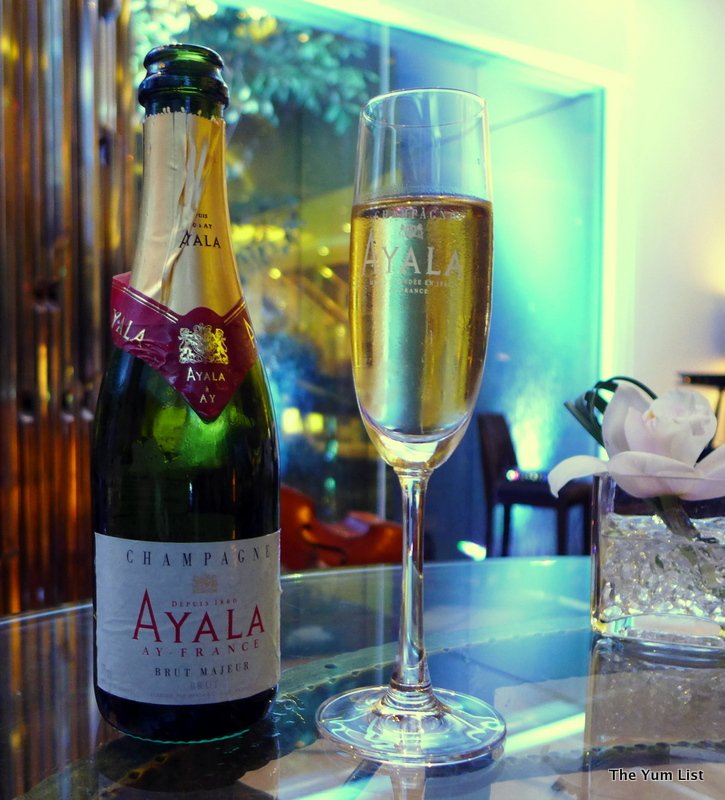 We tasted a few different wines throughout the night with a favourite in the group being the Losada Vinos de Finca from Leon, Spain – an easy drinking wine with deep red fruit flavours. Along with our drinks we nibbled on some tasty canapés especially designed by executive chef Sam Kung for the evening. Monica and I too tried our hands at a blind tasting, to name the country of production of four different Sauvignon Blancs. I think Monica came closer than I did but we weren't shamed to be beaten by one of Kuala Lumpur's better-known sommeliers.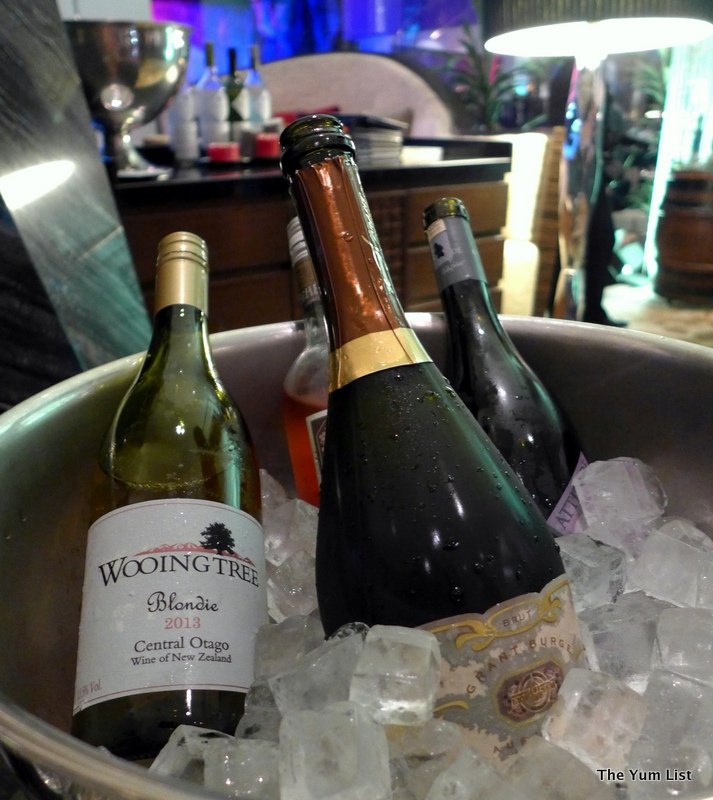 One Six Five has already hosted a successful wine paired dinner and more of these plus high quality wine tastings are in the offing. Details will be on the website or interested winophiles can join the mailing list. Alternatively, just drop by to try a glass and a nibble. There is a great range of choices by the glass, and even by the half glass so that curious wine learners like me can taste more varieties. We perused the regular menu which looks like being a little more than bar bites, and I adore the quirky touch of having the bar tasting menu printed on a wine bottle.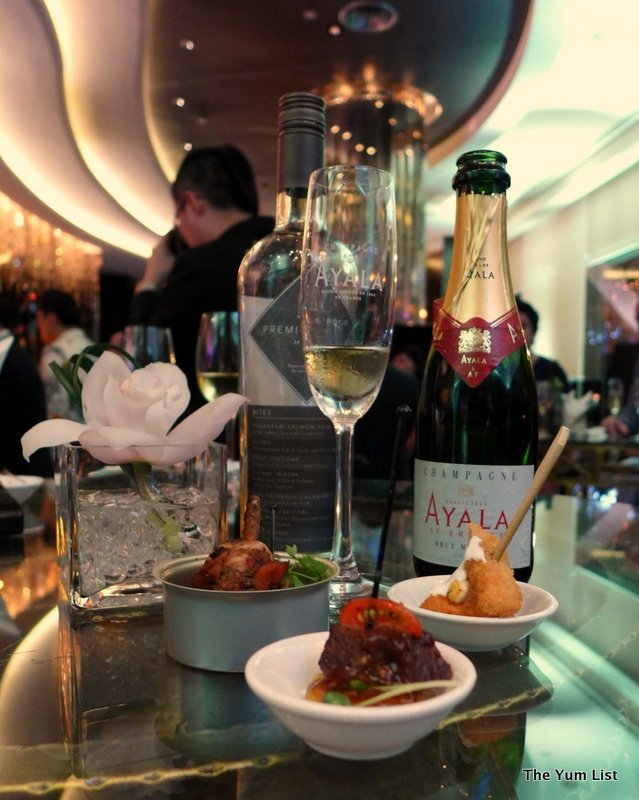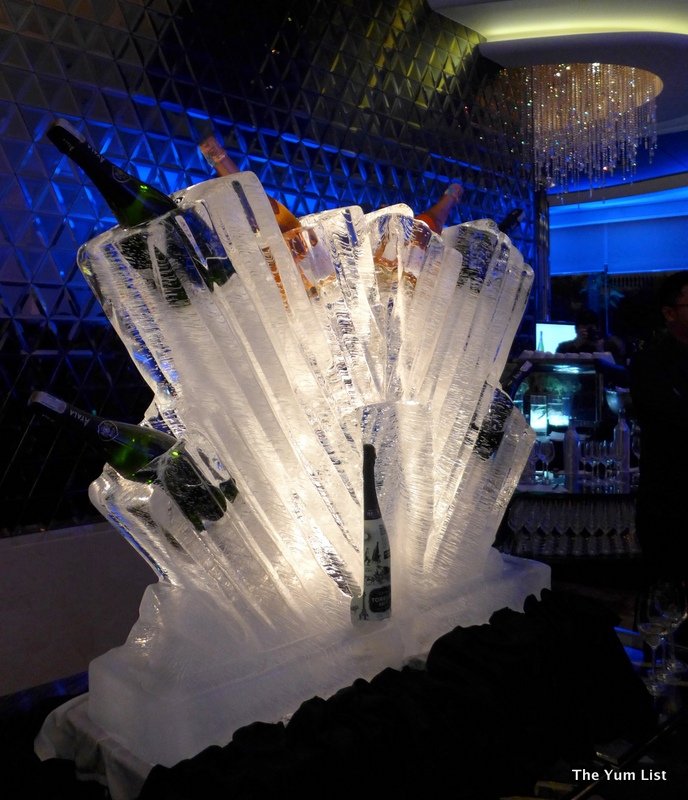 One Six Five is definitely aiming high, intending to meet the needs of the wine connoisseur and to educate those with a developing interest in fine wines. The menus is structured into grape varietals rather than regions which personally I find more helpful.  For a hotel lobby bar, it is beautifully designed with lots of personality, and very, very inviting. There is often live music, which greatly adds to the atmosphere and enjoyment of an early evening's wine tippling, without disrupting the great conversation that tends to go hand in hand with wine. I think this would be a splendid place to spend an evening with like-minded friends, enjoying high quality wine and a relaxed but elegant vibe.  And I'd certainly take a date there too. I know they'd be impressed.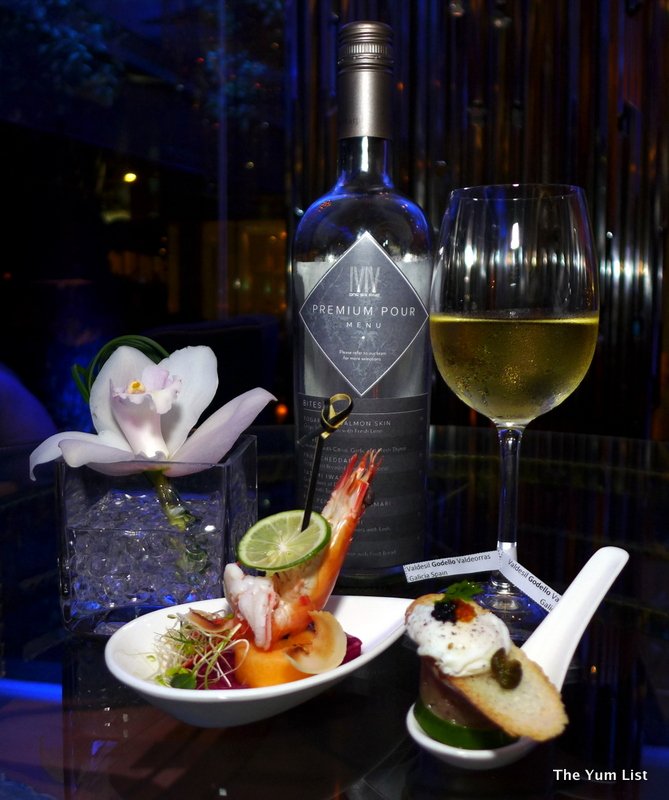 Reasons to visit:  unique range of boutique wines, range of wine by the glass, elegant yet welcoming ambience.
One Six Five Wine Bar
InterContinental Kuala Lumpur
165 Jalan Ampang
50450 Kuala Lumpur
Malaysia
+6 03 2161 1111
www.intercontinental-kl.com.my